Best Western Plus Hôtel Monopole Métropole is a 3-minute walk from Strasbourg train station.
You can walk in a straight line to the station and never get lost.
During your stay, you will be pampered by the hospitality of the staff and the excellent breakfast.
In this issue, we would like to introduce you to these attractive hotels in more detail.
Best Western Plus Hôtel Monopole Métropole
Location
Best Western Plus Hôtel Monopole Métropole ★★★★
Address:16 Rue Kuhn, 67000 Strasbourg, France
Official site:Best Western Plus Hôtel Monopole Métropole 
Room Types
There are quite a few room types, so it covers from one person to a family without problems.
CONFORT DOUBLE
CONFORT TWIN
EXÉCUTIVE DOUBLE
EXÉCUTIVE TWIN
DELUXE DOUBLE
DELUXE TWIN
FAMILIALE TRIPLE OU QUADRUPLE
CHAMBRES ANTIALLERGIQUES
CHAMBRES POUR PERSONNES À MOBILITÉ RÉDUITE
Hotel charges
The price varies depending on the room you stay in, the day of the week, and the season, but if you don't choose a higher-end room, it will cost between EUR 100 and EUR 300.
Features
The hotel has a long history, dating back to 1895.
It has been expanded since its early days to its current form.
It is now a member of the Best Western Group.
Exterior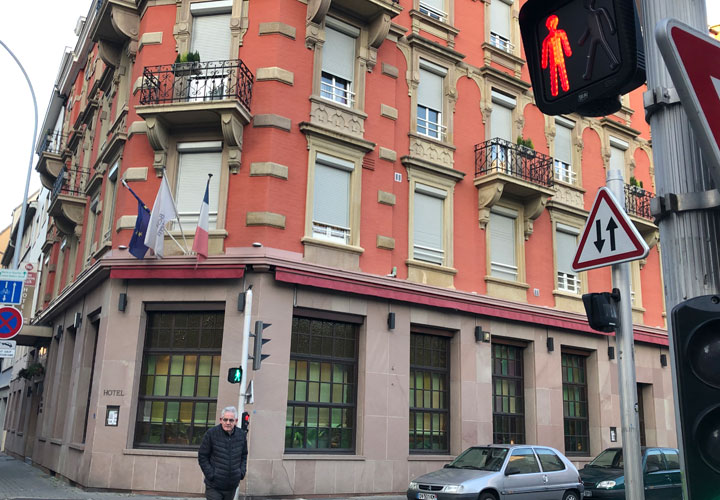 The hotel is located on the corner of Rue Kuhn and Rue Kageneck.
The building is characterized by its vermilion-red walls.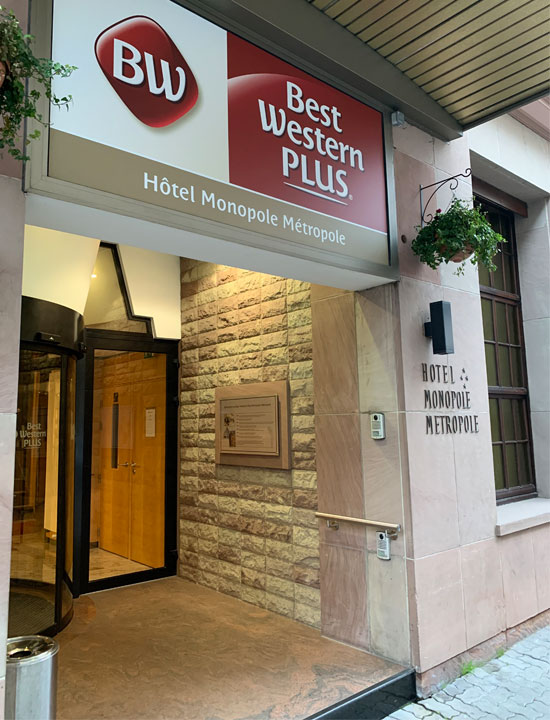 The entrance is a little confusing, but it is located on the Rue Kageneck side.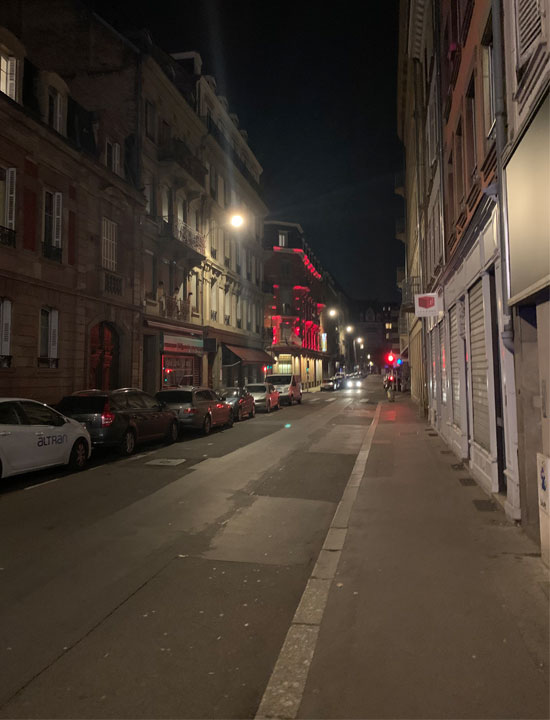 It is lit up in red at night, making it quite visible from a distance.
I could get there in the dark without any problems.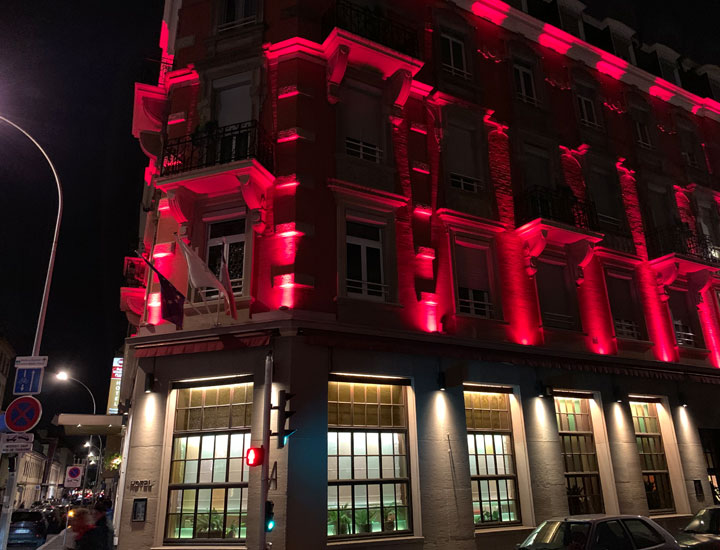 However, up close, it wasn't bad, but I felt that a more subdued color would have been better.
Interior
Lobby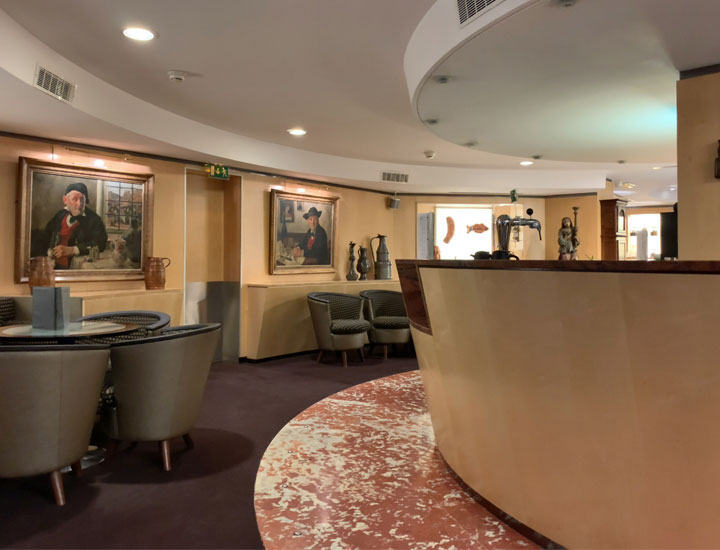 The lobby is very spacious.
The check-in counter is not shown in the photo but is located at the front on the left.
The bar counter is shown in this photo.
Enter the entrance and walk towards the left.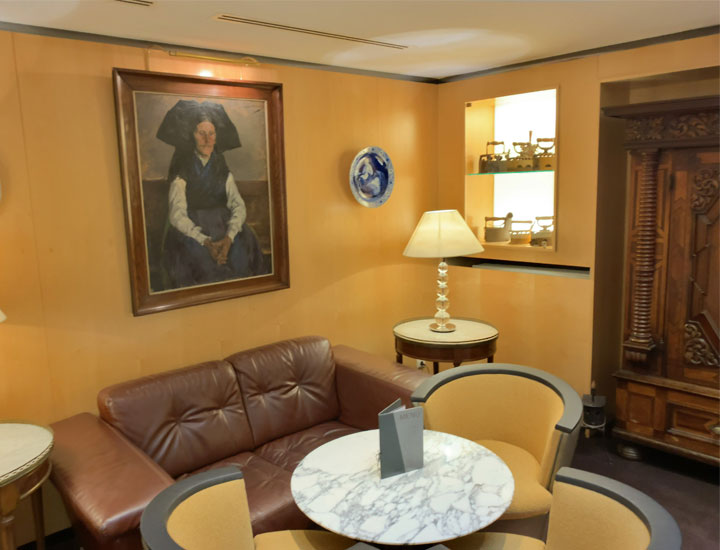 There is a sofa and a table.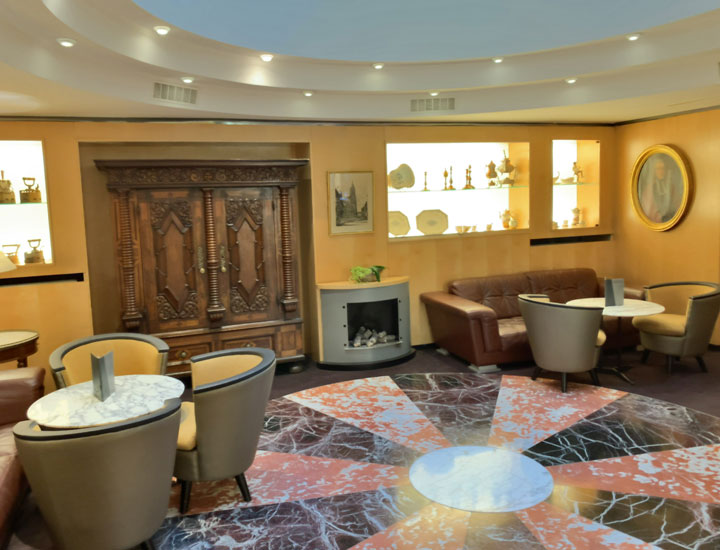 The space is so large that at first, I thought this area was where breakfast was served.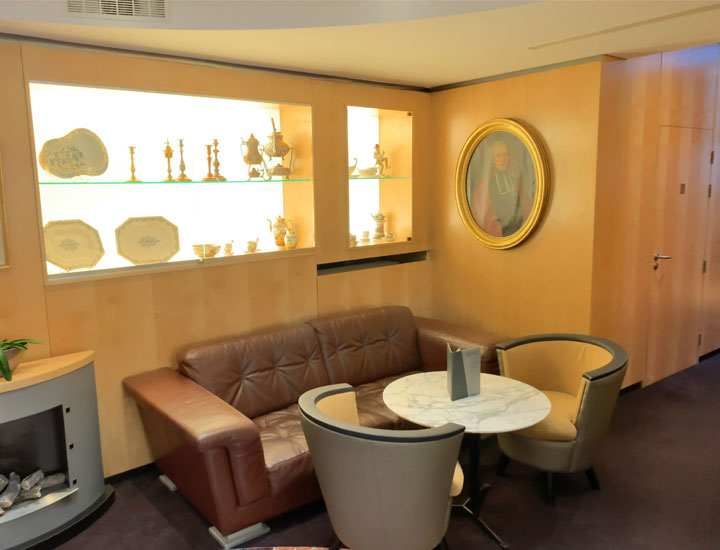 The breakfast room is further back here.
The lift is located to the right of the check-in counter.
A further, larger room is available at the back of the lift.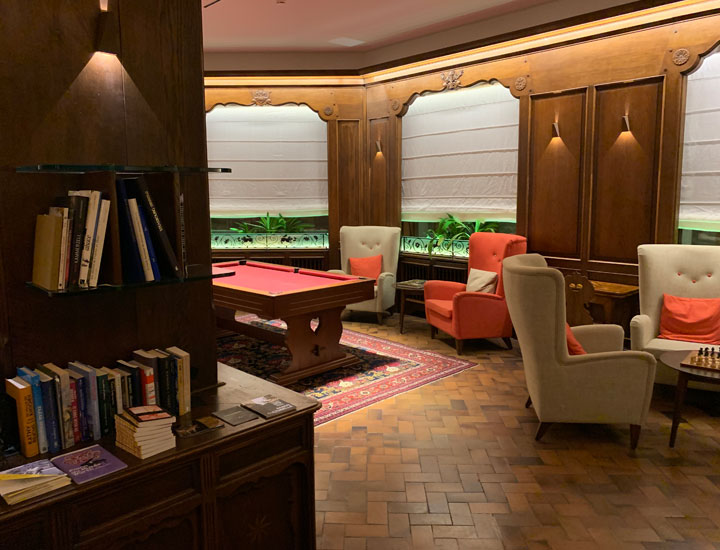 Billiards and board games can also be enjoyed.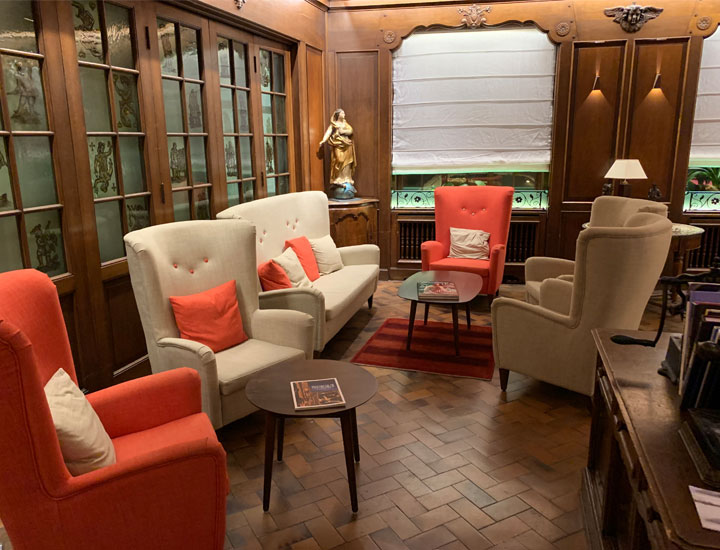 I don't know how many people use it, but it is a spacious layout anyway.
The breakfast room is behind a glass door on the left.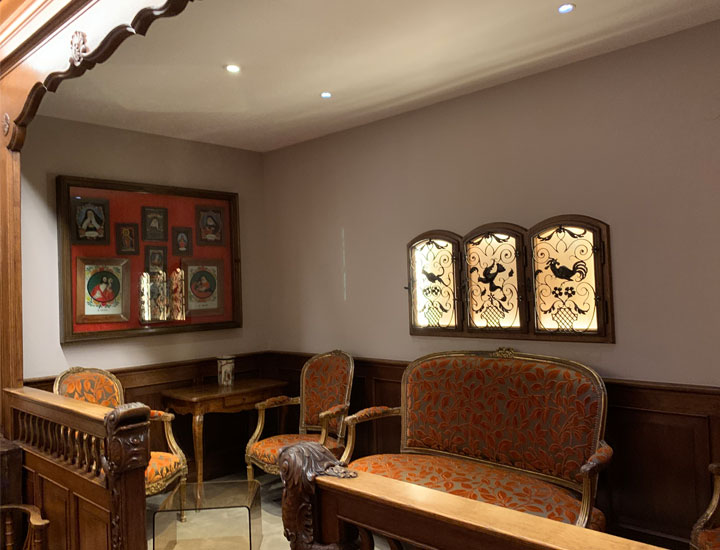 The lobby of the hotel is luxurious and spectacular.
The one with the bar counter has a modern look, while this side offers a classic, relaxed atmosphere.
Room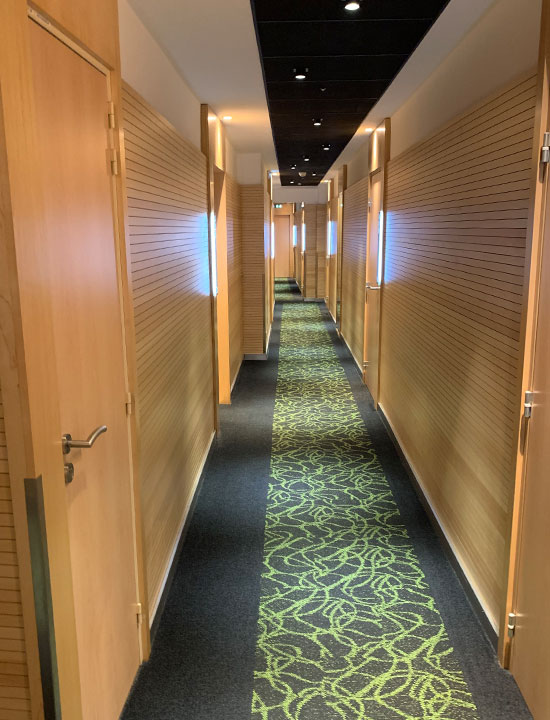 The room we stayed in was COMFORT TWIN, 4th floor.
The corridors appeared to have been renovated and were very clean and neat.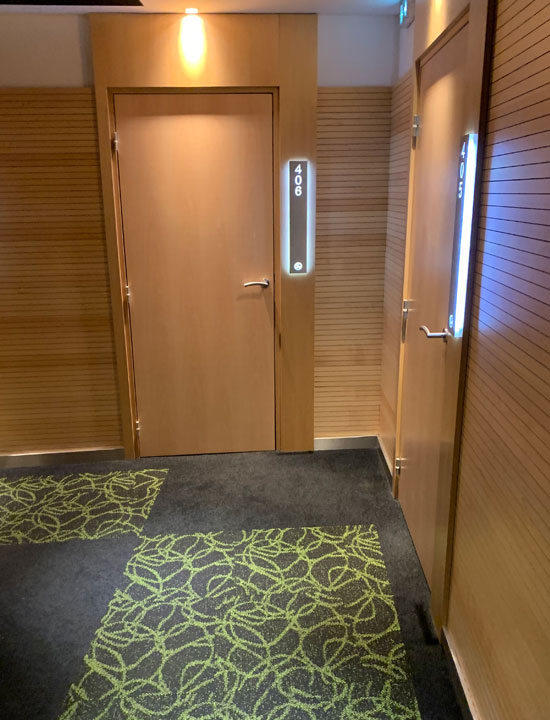 Room doors are very simple.
The door was a double door.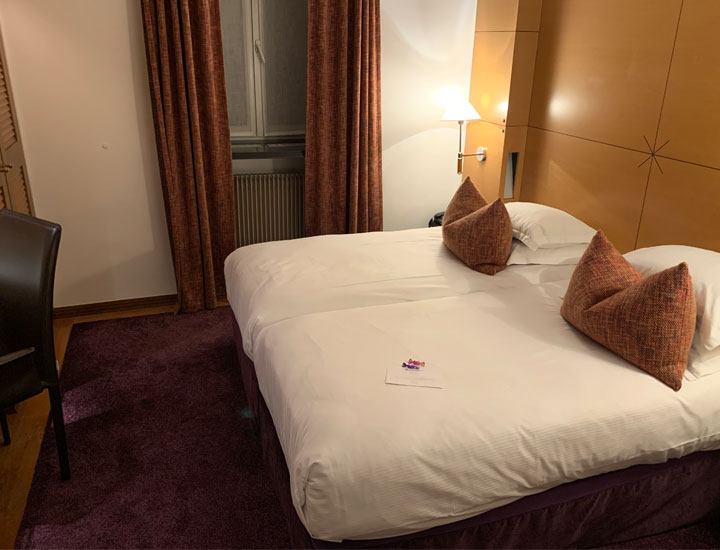 The rooms are very clean.
The space around the bed is not very large, but there is enough distance from the entrance to the bed.
There is no problem in spreading out suitcases etc.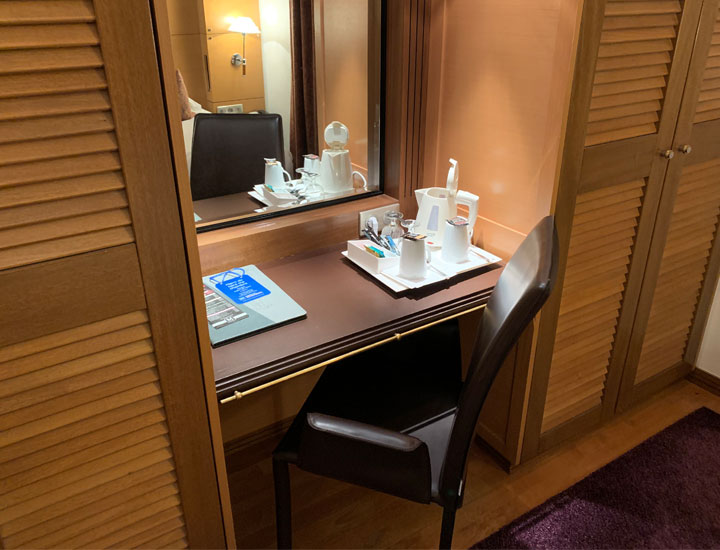 Opposite the bed is a table and chairs, with closets on both sides.
This storage space is unthinkable in a typical Parisian hotel.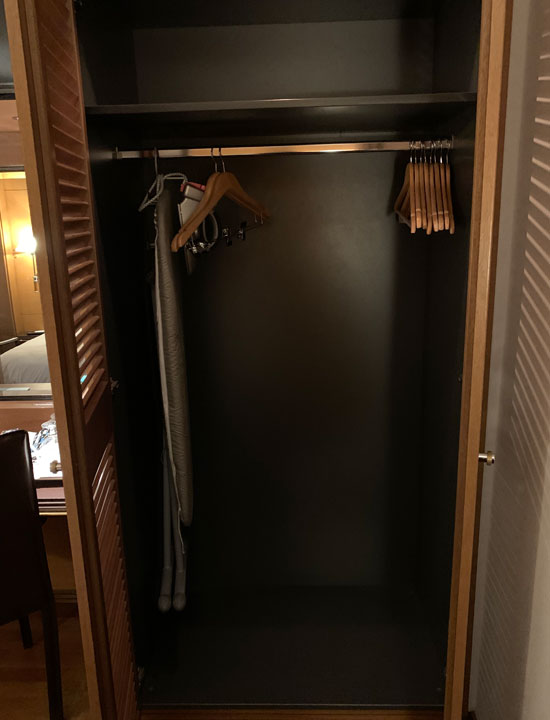 On the right is a hangar closet.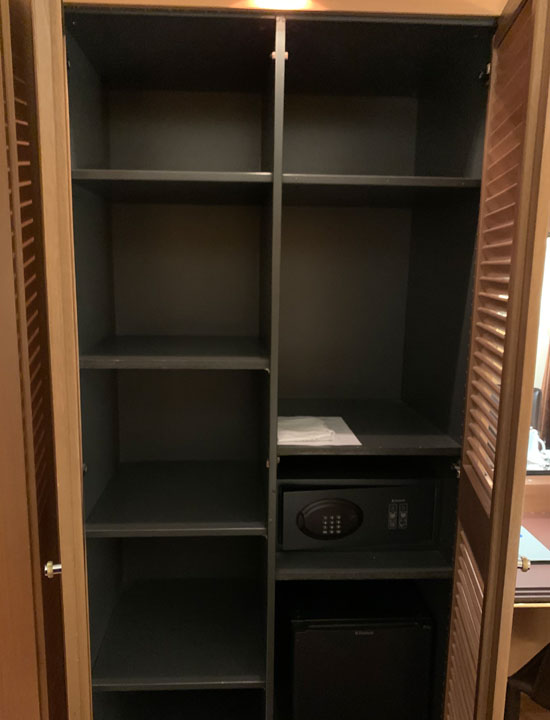 On the left side is a storage space with shelves.
There is also a refrigerator, albeit a small one.
A safety box is also provided.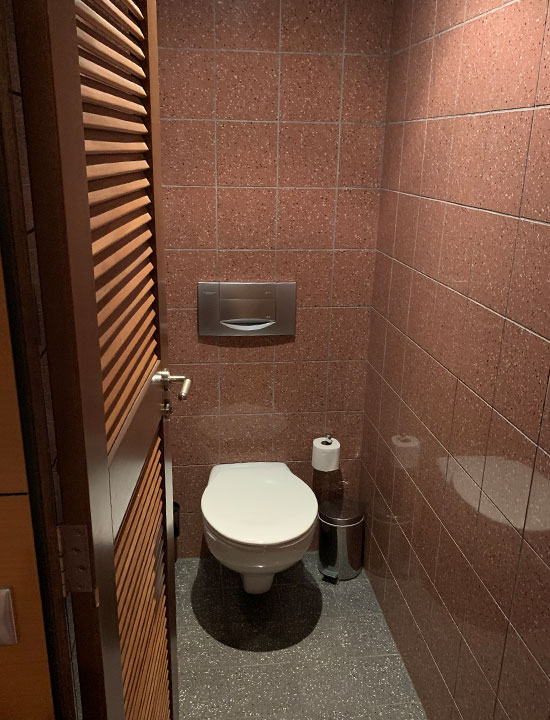 A toilet is located on the right-hand side of the room.
It is great just because it is not a unit type.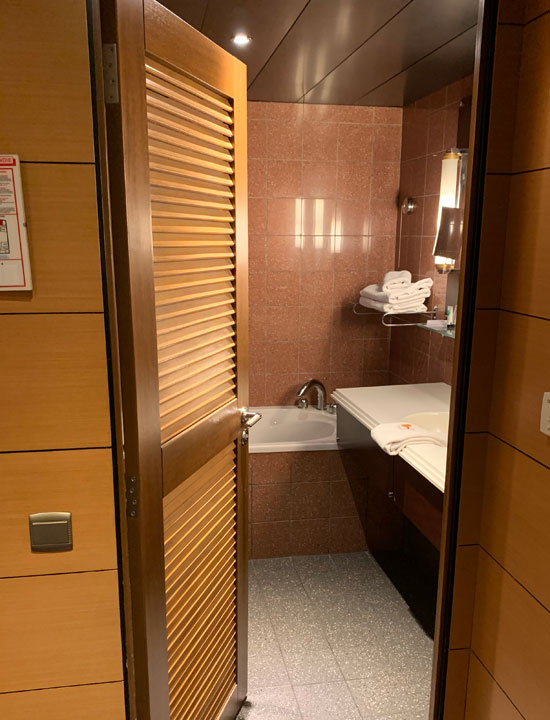 Bathroom on the left.
Just a peek will give you a sense of how gorgeous it is.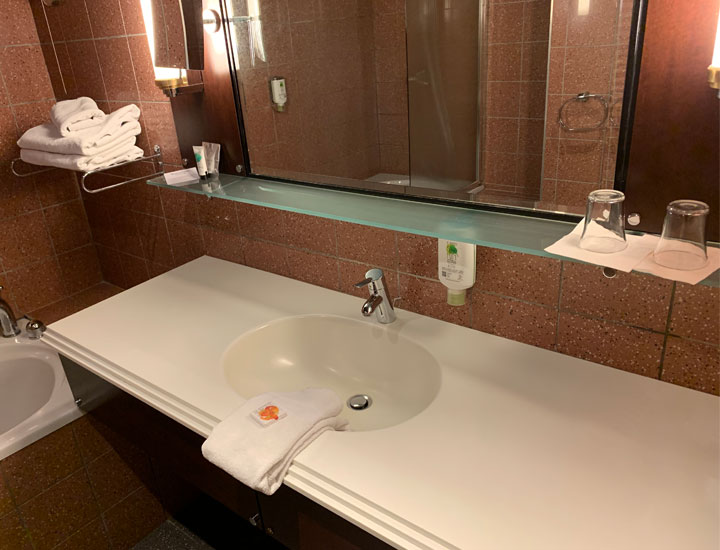 The washbasin is surprisingly spacious.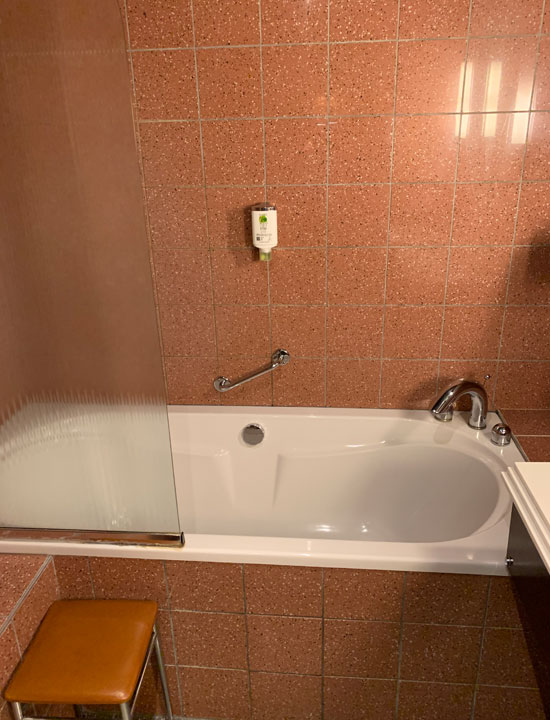 Bath with bath tub.
It is a fairly large bathtub.
The level of hot water and temperature are both perfect.
Please note that some rooms may not have a bathtub, so it is advisable to make a request when booking.
Breakfast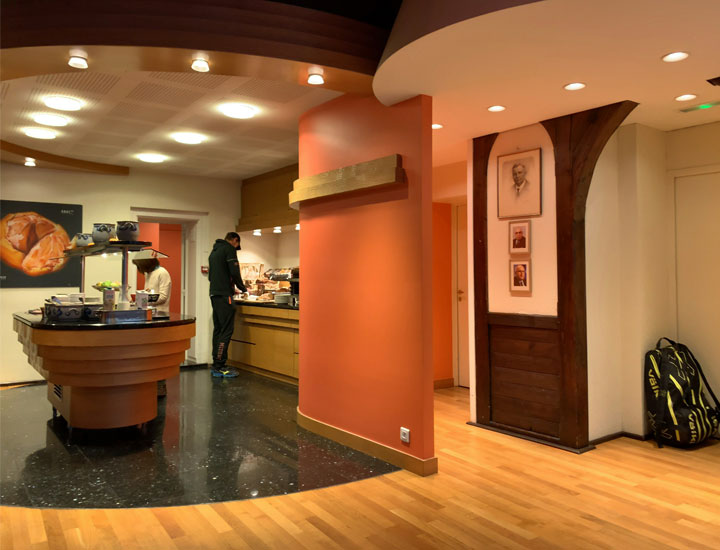 The breakfast room is reached via the playroom.
You can enter from the bar, but it is a bit of a detour.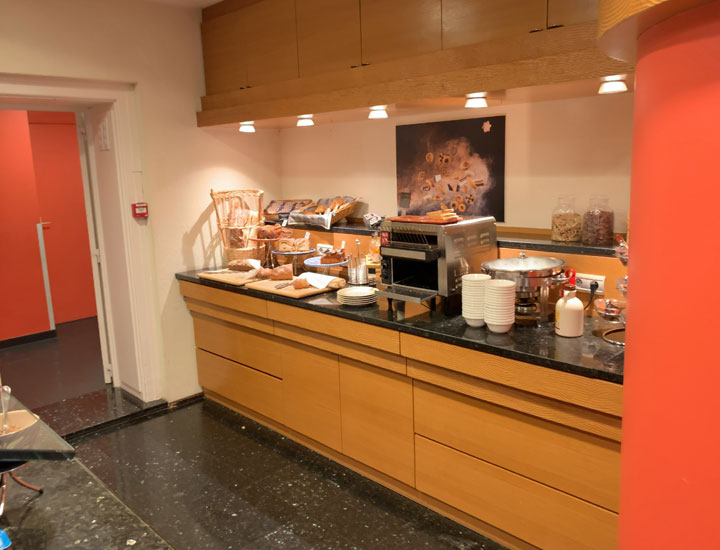 There is plenty of space and you can choose at your leisure.
There was a wide variety of bread and they tasted very good.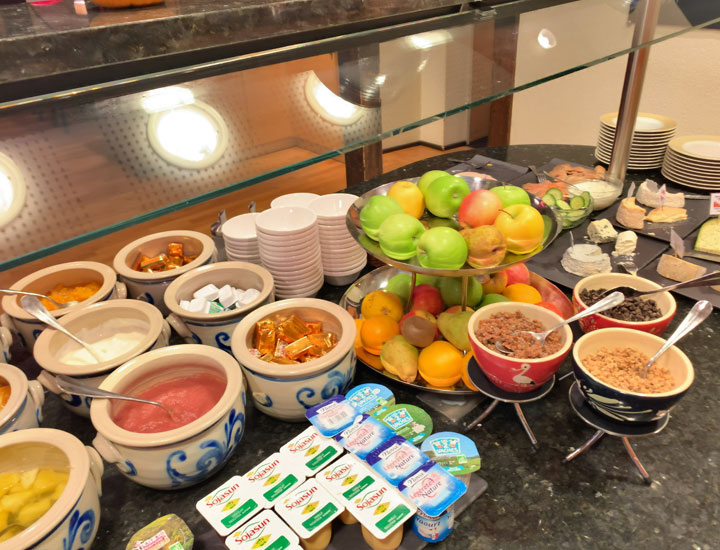 Fruit, cheese, and yogurt are all available in abundance.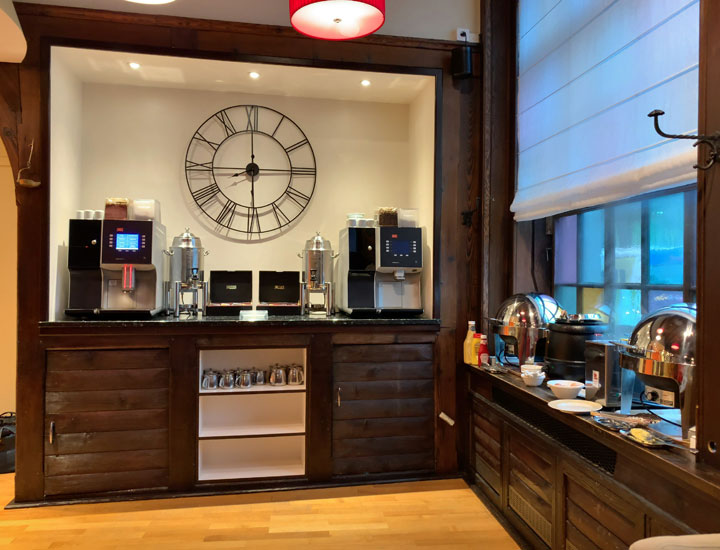 There is a more than adequate selection, from espresso machines to sausages and egg variations.
The eggs were particularly enjoyable, with a machine to boil them yourself.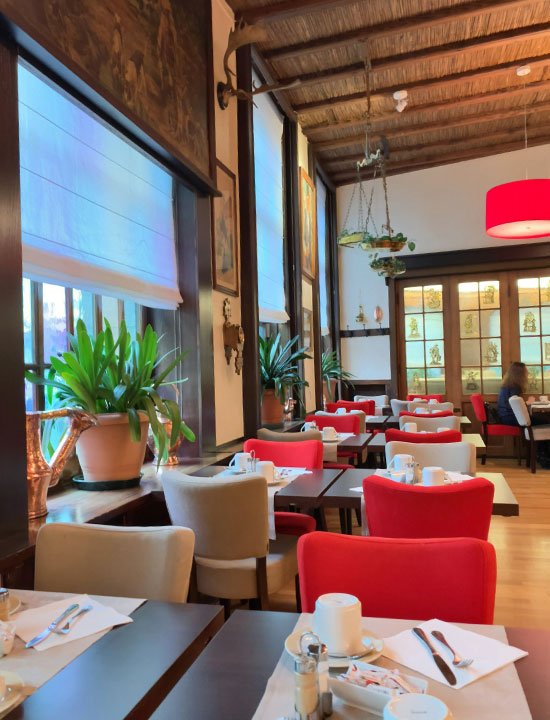 The rooms are spacious and stylish.
There is ample seating space and you can eat without having to worry about the person next to you.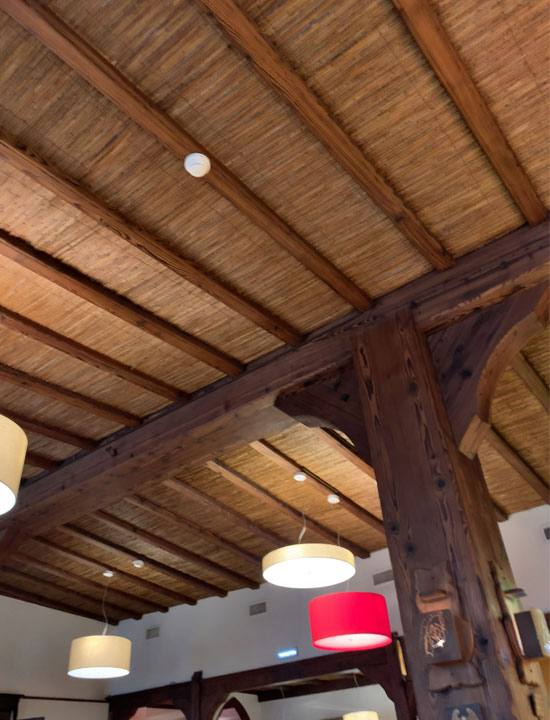 The pillars and ceilings have a retro feel.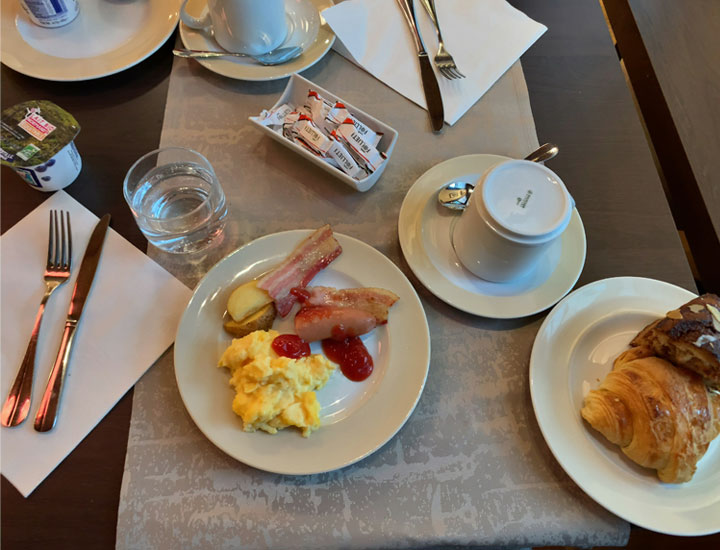 There are so many menus available that it is not possible to choose all of them at one time.
I had to go back to get it many times afterward.
All the food was very tasty.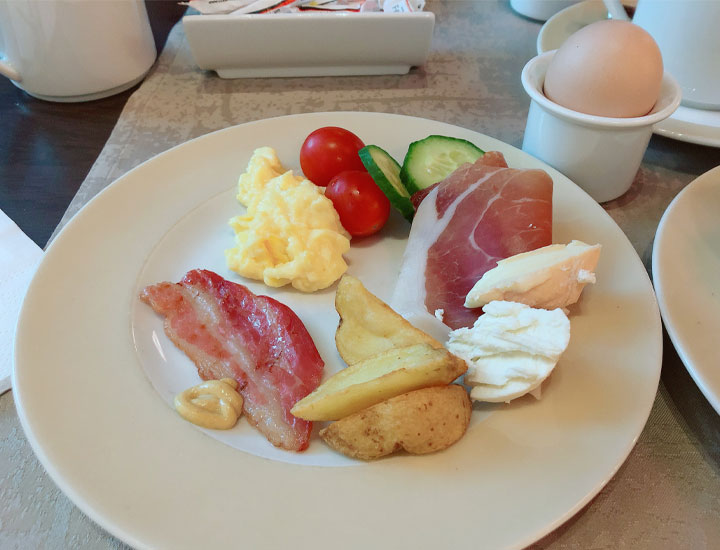 It is also nice to have a small selection of salads.
Problems with the stay.
There were no problems at all with the hotel.
The only thing to mention is that there is some distance to convenience stores and supermarkets.
The closest location to the hotel is here.
Carrefour City
Address:15 Rue du Maire Kuss, 67000 Strasbourg, France
Opening hours: Monday to Saturday 07:00~21:00 Sunday 09:00~12:00
It is not far away, but it feels a bit distant.
Don't forget to stop by before returning to your hotel, as it can be a hassle to go back to your hotel and leave again.
Recommendations.
There are quite a few recommendations.
Close to Strasbourg train station
Walking distance to the tourist centre
Hotel is clean
Spacious lobby
Clean rooms
Spacious rooms
Good and varied breakfast
All staff are friendly
Low accommodation costs
First of all, let me repeat: it is really close to Strasbourg station.
Strasbourg Cathedral is also somewhat further away, but well within walking distance.
I returned once to the station and took the tram because I wanted to take the tram.
(We actually walked to the cathedral at night to see the lights)
If you are physically fit, you can do all the sightseeing on foot.
Summary
Have we managed to show you how great the Best Western Plus Hôtel Monopole Métropole is?
I have stayed in many hotels in my time and I think it is almost an understatement to say that this is the first hotel I have stayed in where I have had no complaints at all.
Above all, one of the most important reasons for the high level of satisfaction was the excellent support of the staff.
When we arrived in the evening, there were two staff members, an older woman, and a younger woman.
The reception at check-in is just excellent.
The staff at check-out were also pleasant enough to take care of our luggage, and we were pleasantly sent off when we left.
I was satisfied with all the sightseeing I saw in Strasbourg, but I would love to visit again to stay at this hotel.
We encourage you to stay at this hotel if you are staying in Strasbourg.
It will be a wonderful trip and memory.
Thank you again for reading to the end of this issue.
A day trip from Paris to Strasbourg is detailed here.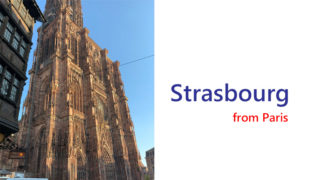 Day trip from Paris to Strasbourg Enjoy the World Heritage Site Grande Île de Strasbourg
Strasbourgisapopulartouristcityinnorth-easternFrance,twohoursfromParisbyTGV.Itisafascinatingcitywithalonghistoryandamixo...