The Strasbourg Museum Collection, this time from Baroque to Romanticism.
During this period, when the foundations of Western art were being laid, various events occurred in the period, and these elements are also reflected in the works.
It is more enjoyable if you are aware of the changing times.
Now let me introduce you to some of them.
Pierre Paul Rubens (1577-1640)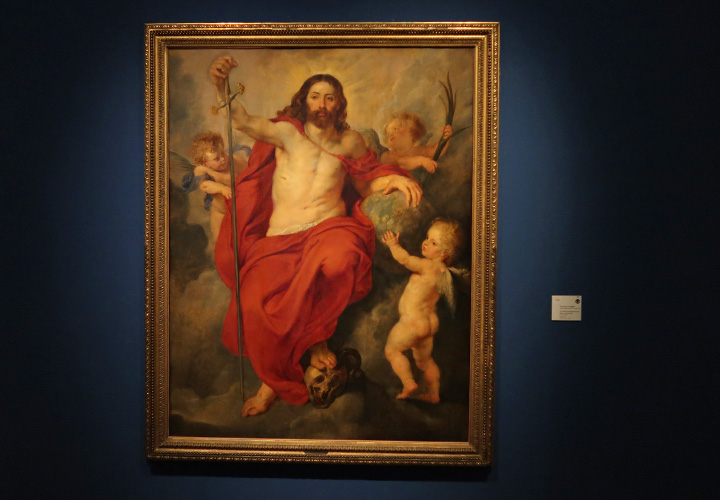 Le Christ triomphant de la Mort et du Péché (1615/16)
He was one of the leading Flemish and Baroque painters and had a profound influence on later generations.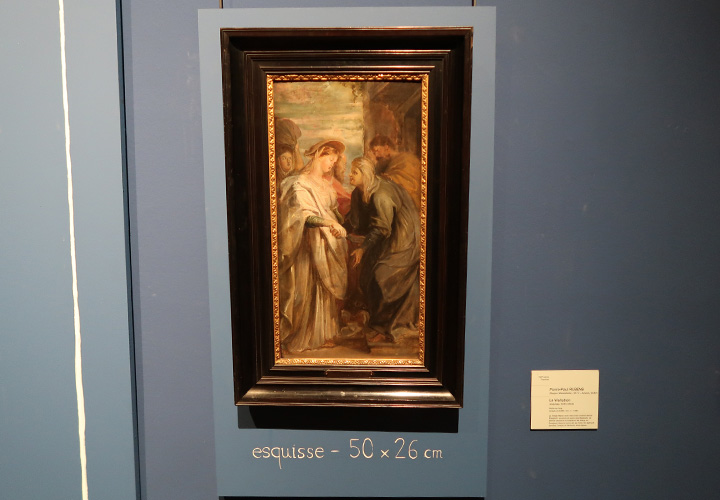 La Visitation (1611/12)
Carlo Sellitto (1581-1614)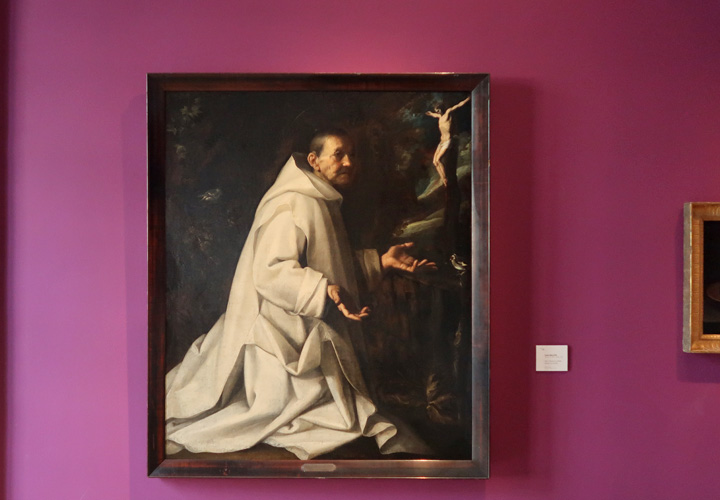 Saint Bruno en prière devant le crucifix (1610)
Italian, Baroque painter.
Simon Vouet (1590-1649)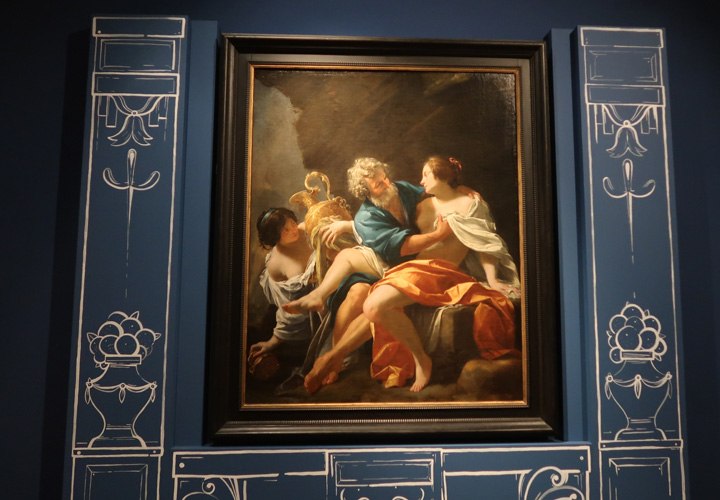 Loth et ses Filles (1633)
French, Baroque painter.
He spent 1612-1627 in Italy before returning to France, where he is best known as the man who introduced the Baroque style to France.
Valentin de Boulogne (1591-1632)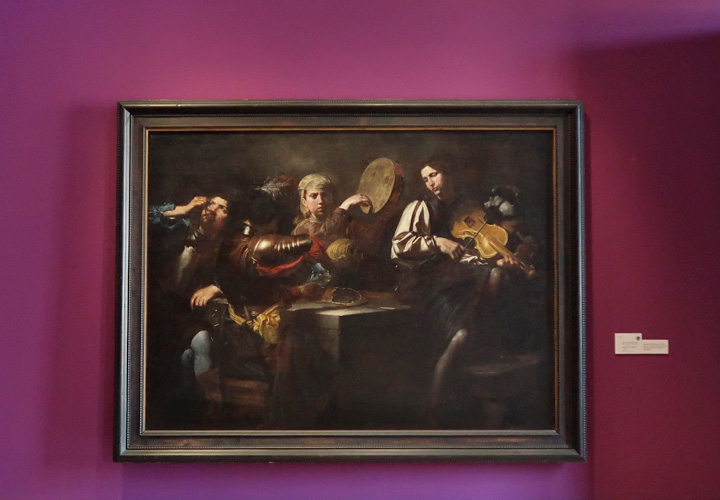 Musiciens et soldats (1626)
French painter.
He is said to have been strongly influenced by Caravaggio.
Giovanni Francesco Barbieri (1591-1666)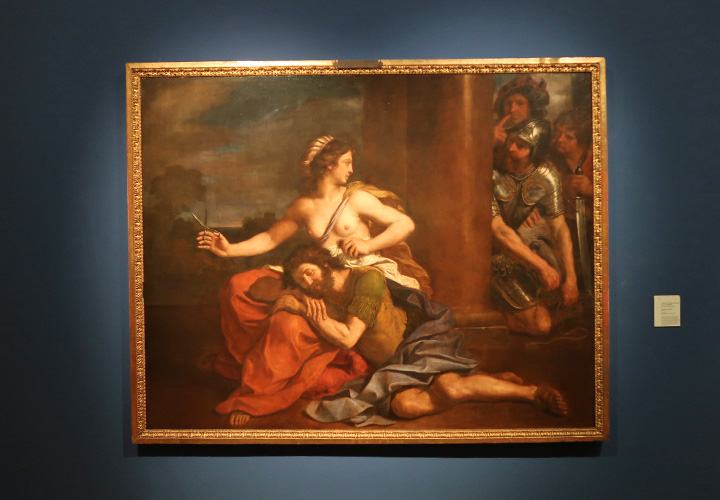 Samson et Dalila (1654)
Italian, Baroque painter.
He worked mainly in Rome and Bologna.
Jacopo Vignali (1592-1664)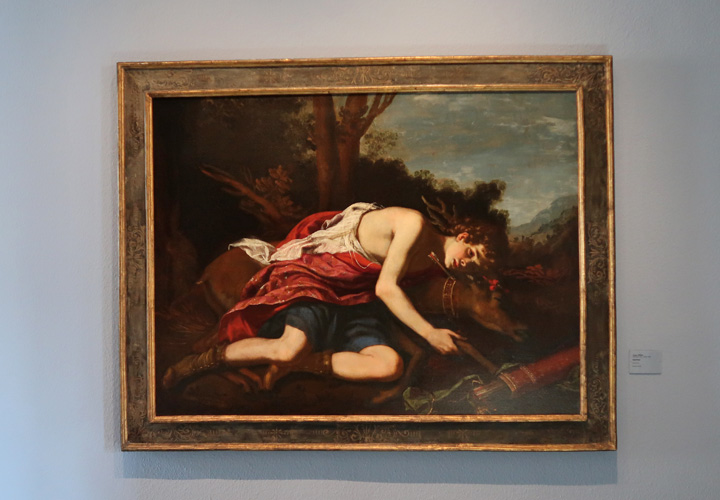 Cyparissus
Italian, Baroque painter.
Claude Gellée dit Le Lorrain (1600-1682)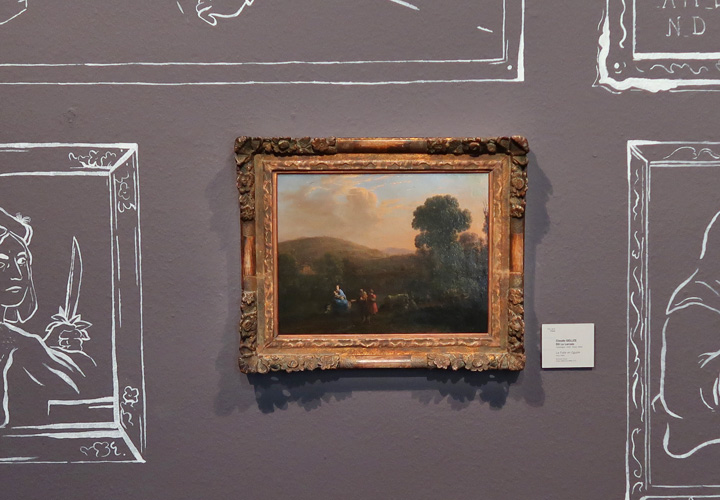 La Fuite en Egypte (1635/40)
He was a Lorraine-born painter, active in Italy, and one of the most influential painters of later generations.
French, Baroque and Classicism.
Rodin also produced a statue of him.
Michele Desubleo (1602-1676)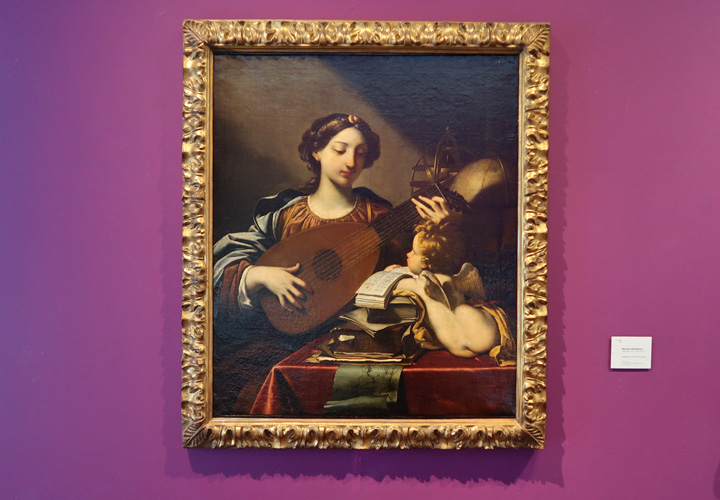 Allégorie de la musique
He was born in France, but his active career took place in Italy.
Philippe de Champaigne (1602-1674)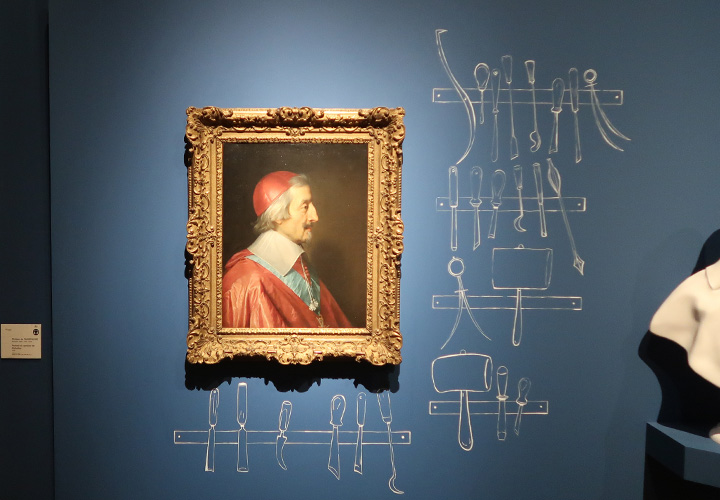 Portrait of Cardinal de Richelieu (1642)
Brussels-born painter, active in Paris.
Claude de Jongh (1605-1663)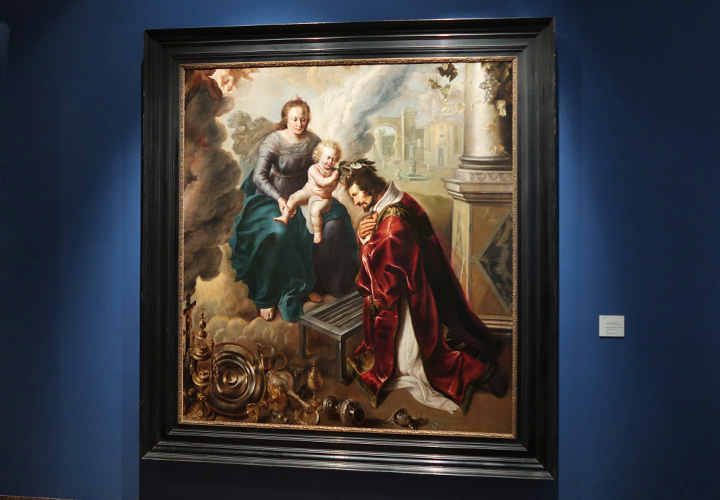 Saint Laurent couronné par l'Enfant Jésus (1634)
He is a Dutch Golden Age painter.
Salvator Rosa (1615-1673)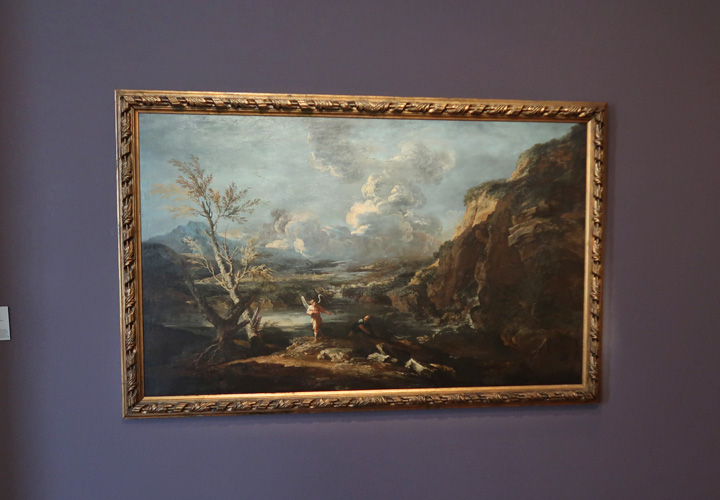 PAYSAGE AVEC TOBIE ET L'ANGE (1670)
Italian, Baroque painter.
Emanuel de Witte (1617-1692)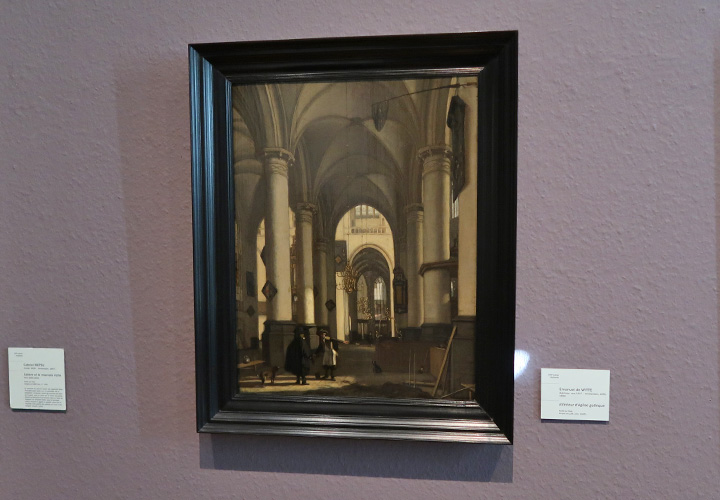 Intérieur d'église gothique (1679)
Dutch painter who mainly painted church interiors.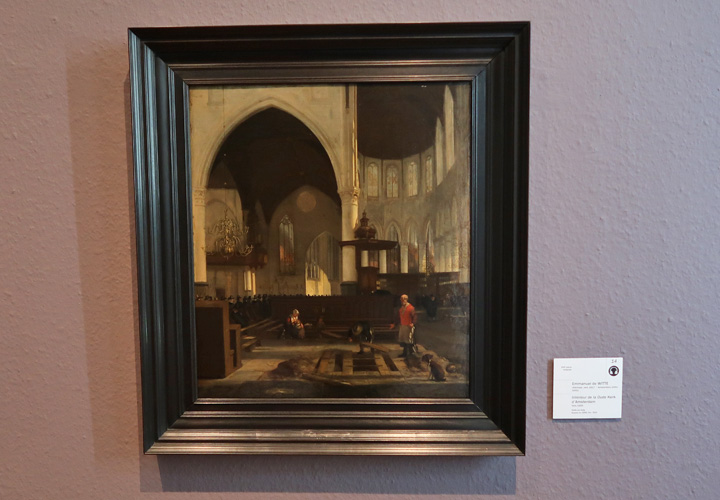 Intérieur de la Oude Kerk d'Amsterdam (1655)
Valerio Castello (1624-1659)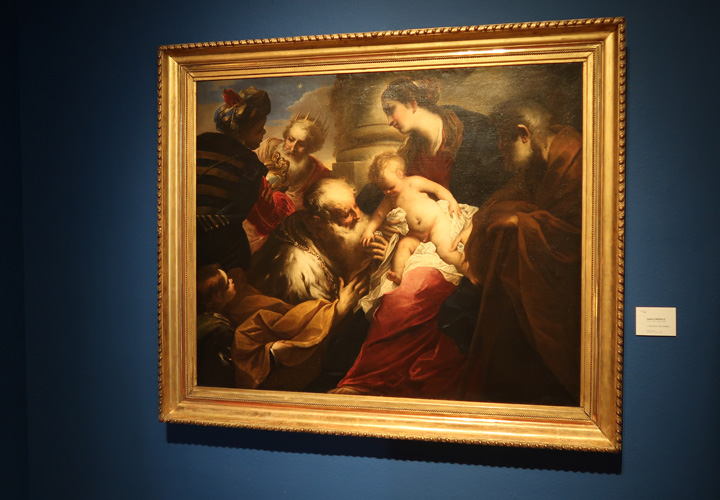 L'Adoration des Mages (1650)
Italian, Baroque painter.
Bernhard Keil (1624-1687)
Portrait de vieille femme
Danish, Baroque painter.
He was also a pupil of Rembrandt.
Jan Havickszoon Steen (1626-1679)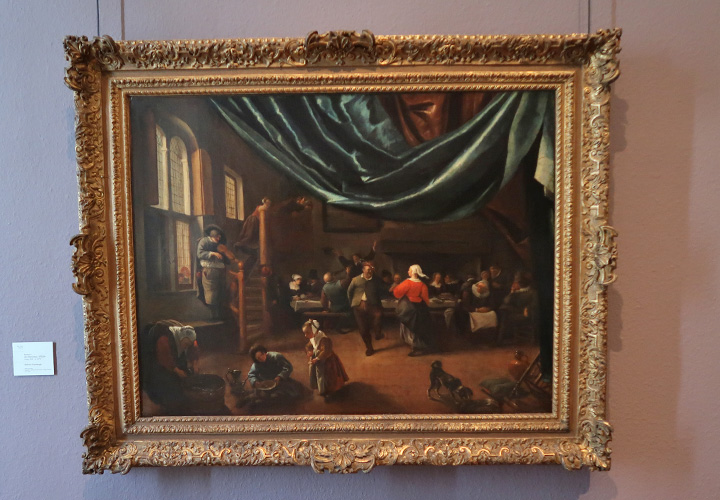 Scène d'auberge
He is a Dutch Golden Age and Baroque painter.
Reyer van Blommendael (1628-1675)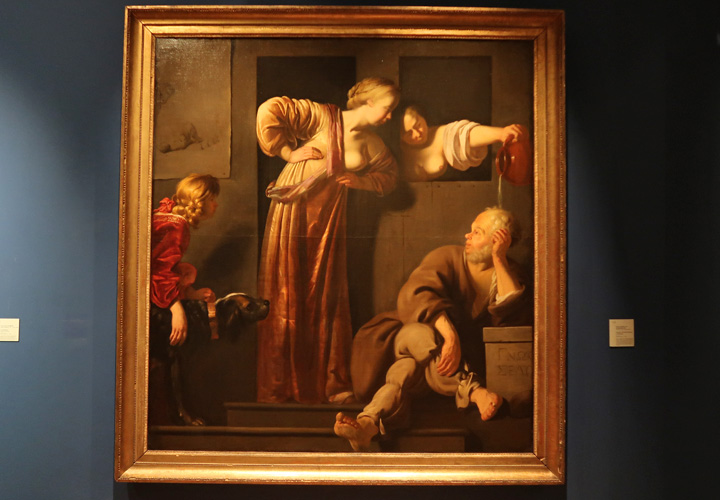 Socrate, ses deux épouses et Alcibiade (1934)
He is a Dutch Golden Age painter.
The work is said to describe two sides of Socrates.
Bartolomeo Biscaino (1629-1657)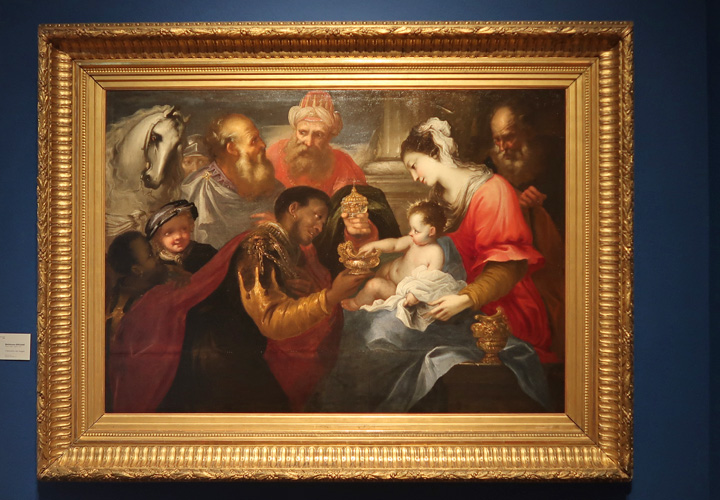 L'Adoration des Mages (1650)
Italian, Baroque painter.
Gabriël Metsu (1629-1667)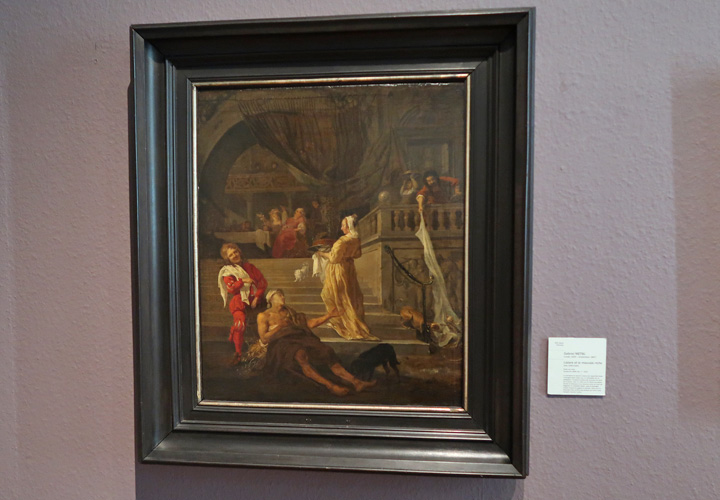 Lazare et le mauvais riche (1652)
Dutch painter.
Jacob van Ruisdael (1629-1682)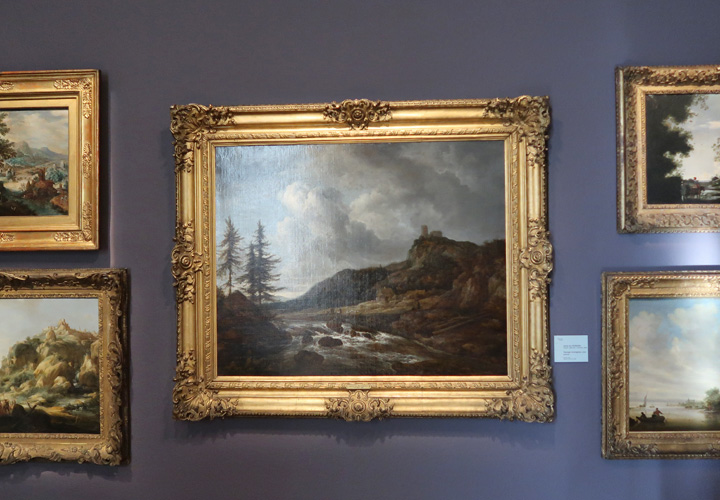 Paysage montagneux avec torrent
He was a Dutch Golden Age painter and landscape painter.
He is a leading landscape painter.
Gillis Rombouts (1630-1672)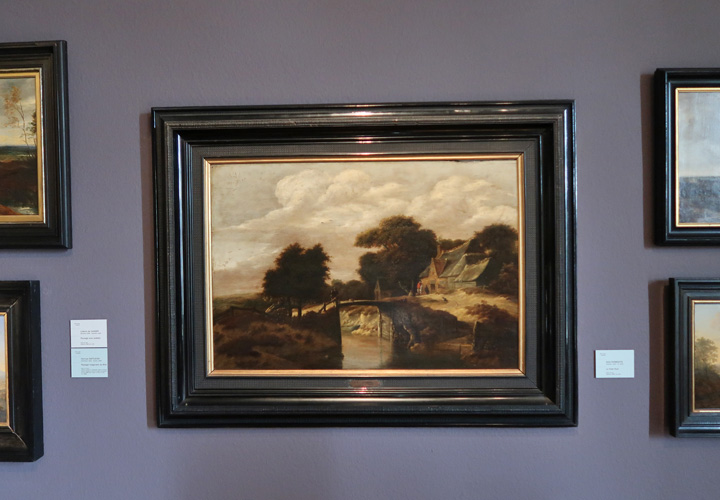 Le petit pont
He is a Dutch Golden Age painter.
Cornelis Norbertus Gysbrechts (1630-1675)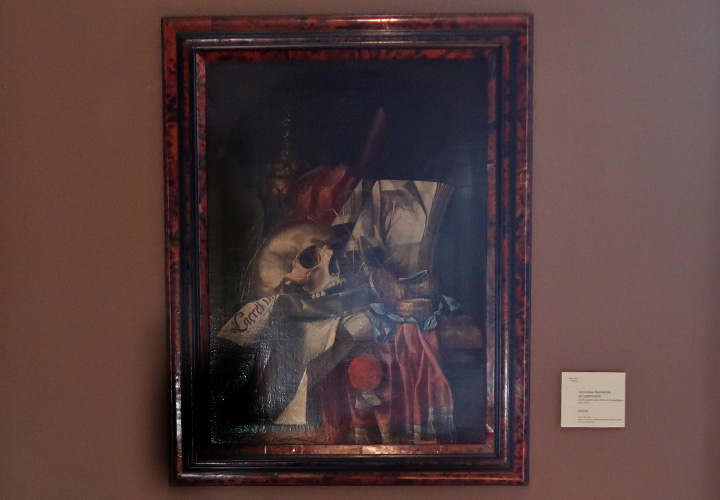 Vanité
Flemish painter.
He mainly painted trompe l'oeil (trick art).
Johann Carl Loth (1632-1698)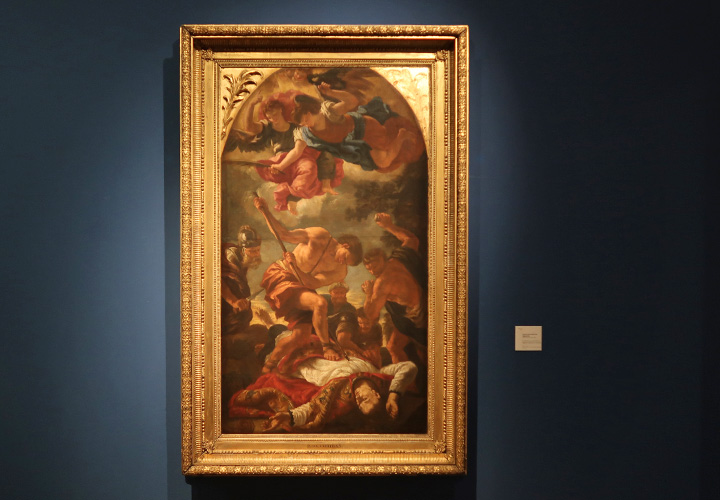 Le Martyre de Saint Gérard Sagrado (Gérard de Csanad)
Born in Germany, he was a Baroque painter active in Venice.
Frederik De Moucheron (1633-1686)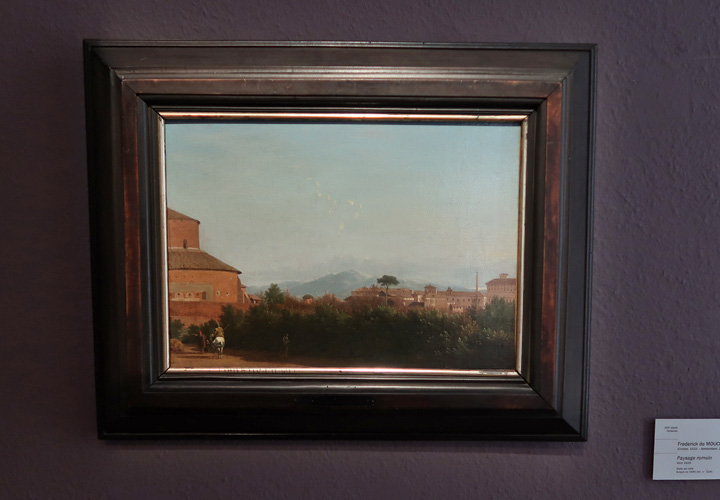 PAYSAGE ROMAIN AVEC SAN STEFANO ROTONDO (1655)
Dutch, Baroque painter.
He painted French, Italian and Dutch landscapes.
Francisque Millet (1642-1679)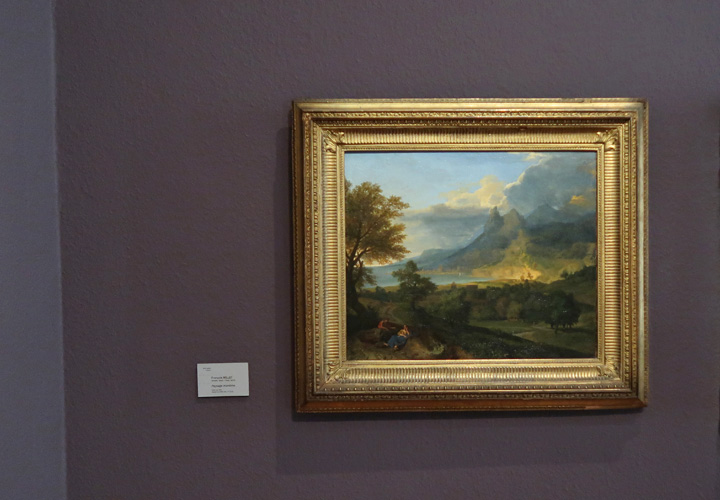 Paysage maritime 
French, Baroque painter.
He is heavily influenced by Nicolas Poussin.
Gaspar Pieter Verbruggen le Jeune (1664-1730)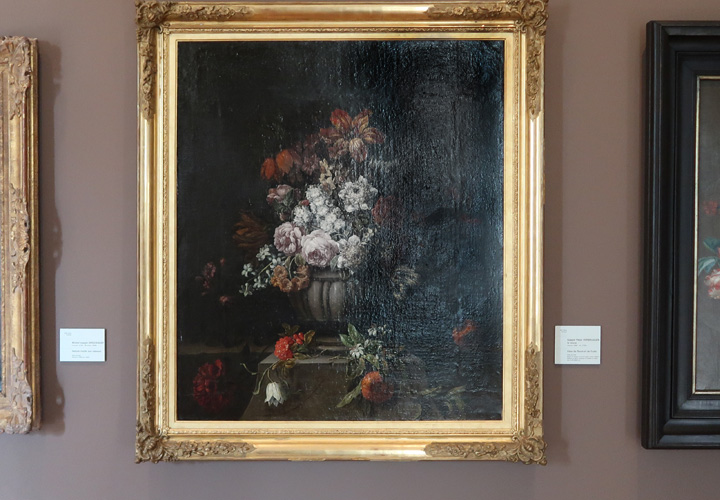 Vase de fleurs et de fruits
Flemish painter, painted mainly still-life paintings.
Giuseppe Crespi (1665-1747)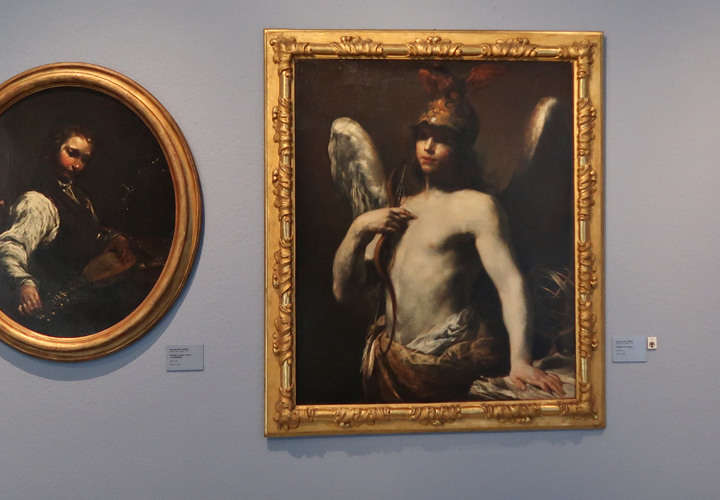 L'AMOUR VAINQUEUR OU L'INGEGNO (1695/1670)
Italian, late Baroque painter.
Jan van Huysum (1682-1749)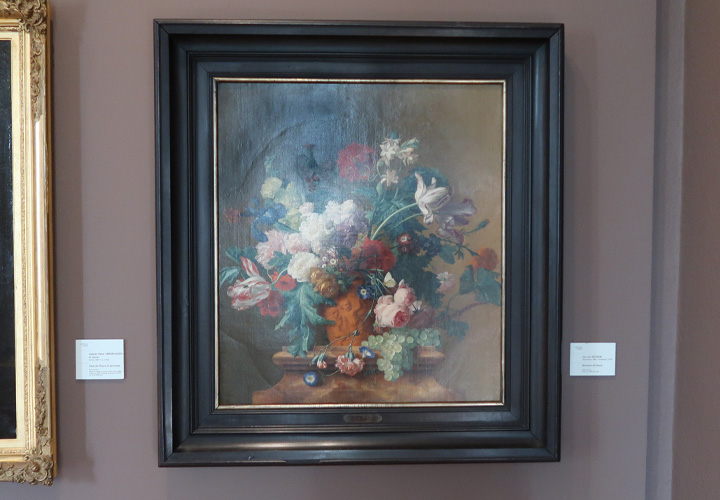 Bouquet de fleurs
He was a Dutch painter who mainly painted flowers and fruits.
Jean-Baptiste Oudry (1686-1755)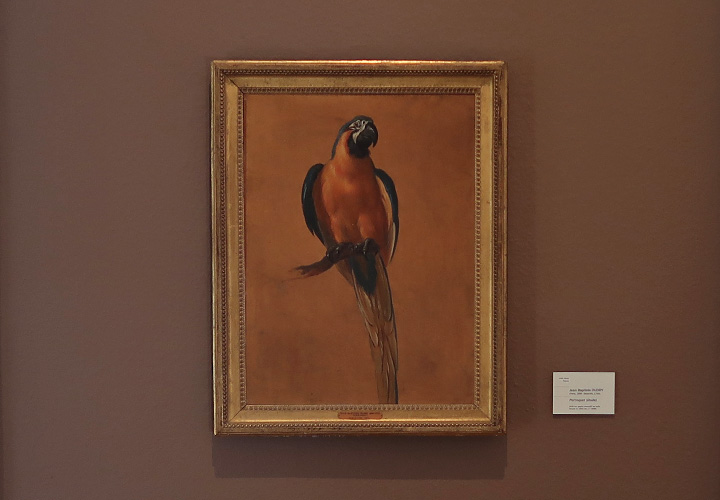 Perroquet
French, Rococo painter.
He painted still-life paintings, mostly of animals.
Giandomenico Tiepolo (1727-1804)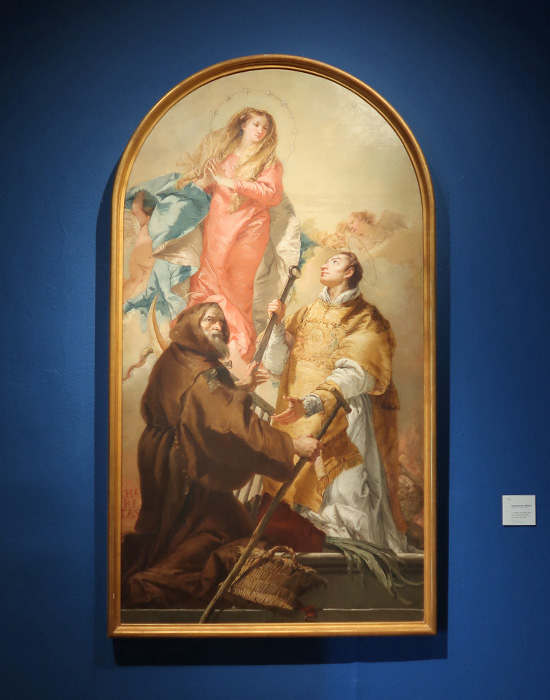 LA VIERGE EN GLOIRE AVEC SAINT LAURENT ET À SAINT FRANÇOIS DE PAULE (1775/80)
Italian painter.
Nicolas Guy Brenet (1728-1792)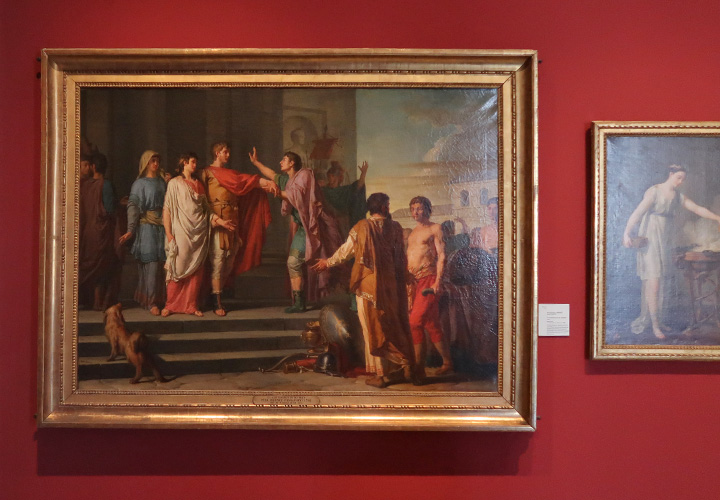 La Continence de Scipion (1788)
French painter.
Georges Michel (1763-1843)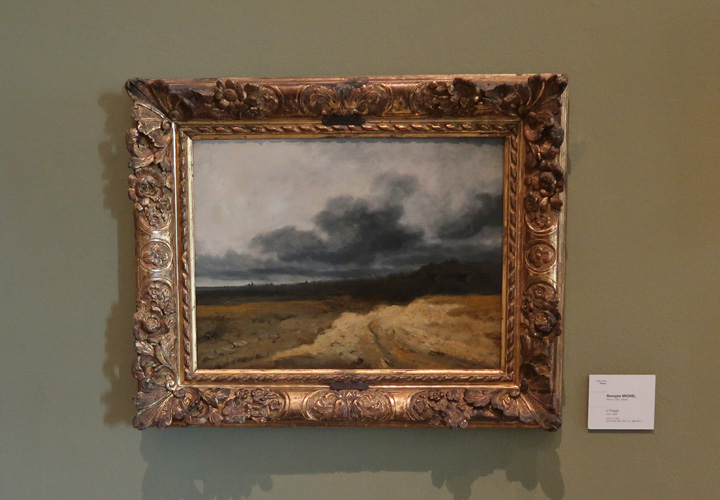 L'Orage (1830)
He was a French landscape painter and a pioneer of the Barbizon school.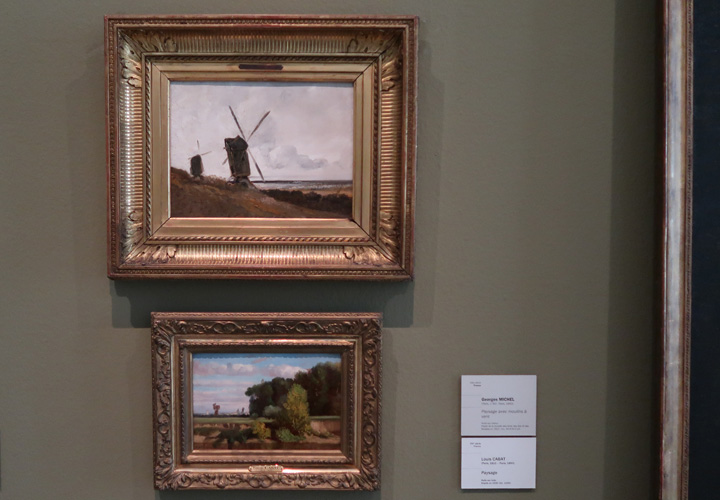 Paysage avec moulins à vente (upper)
Paysage :Louis CABAT(1812-1893) (lower)
Alexandre-Evariste Fragonard (1780-1850)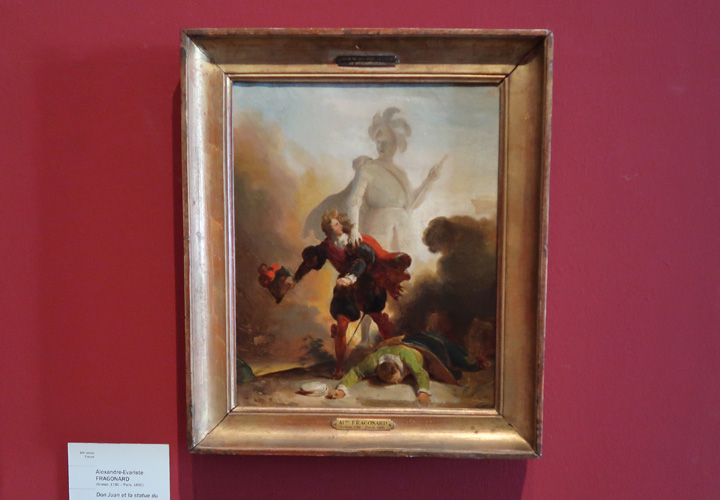 Don Juan et la statue du commandeur (1830/35)
French painter.
Jean-Baptiste Camille Corot (1796-1875)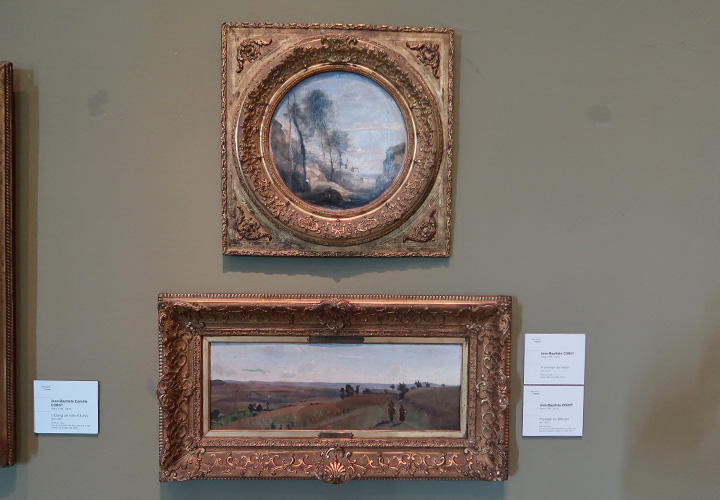 Fraîcheur du matin (1870) (upper)
Paysage du Morvan (1855) (lower)
A leading French painter, he mainly painted landscapes.
He also painted portraits.
He was also one of the founders of the Barbizon School, which had a major influence on later impressionism.
Eugène Delacroix (1798-1863)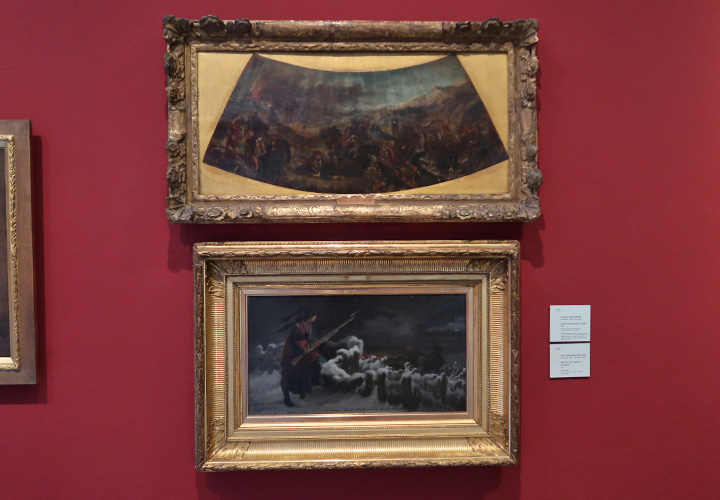 Attila envahissant l'Italie (1851) (upper)
Episode de la guerre de 1814 (1870) (lower) Théophile Schuler(1821-1878)
He is a leading French and Romantic painter.
Théodore Rousseau (1812-1867)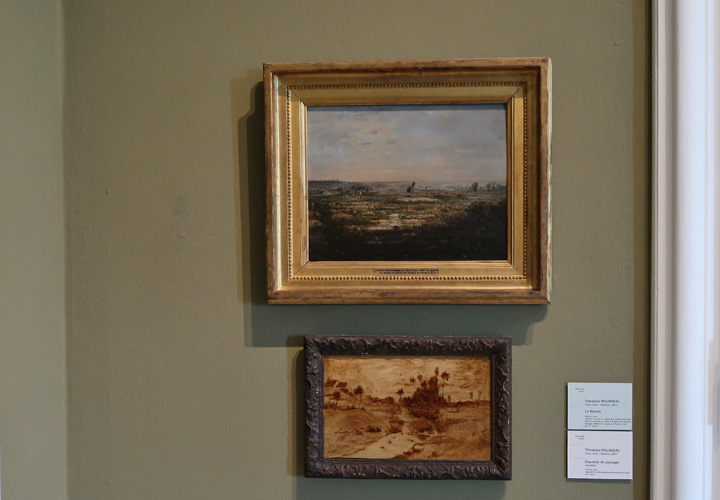 Le Marais (1850) (upper)
Esquisse de paysage (1830) (lower)
French landscape painter, one of the pioneers of the Barbizon School.
Antoine Chintreuil (1814-1873)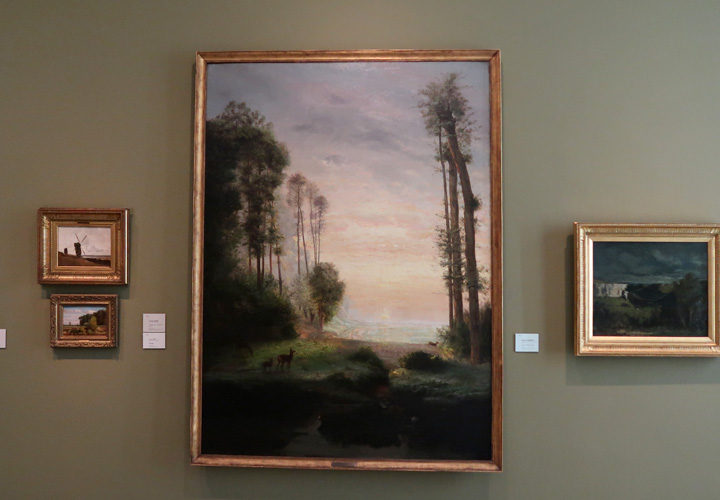 Le soleil boit la rosée (1866)
French, realist painter.
He is strongly influenced by Corot.
Théodore Chassériau (1819-1856)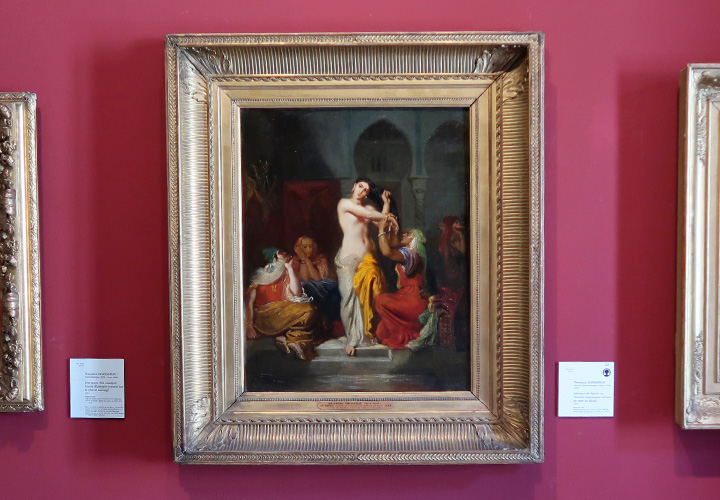 Intérieur de harem ou Femme mauresque sortant du bain au sérail(1854)
French, Romantic and Orientalist painter.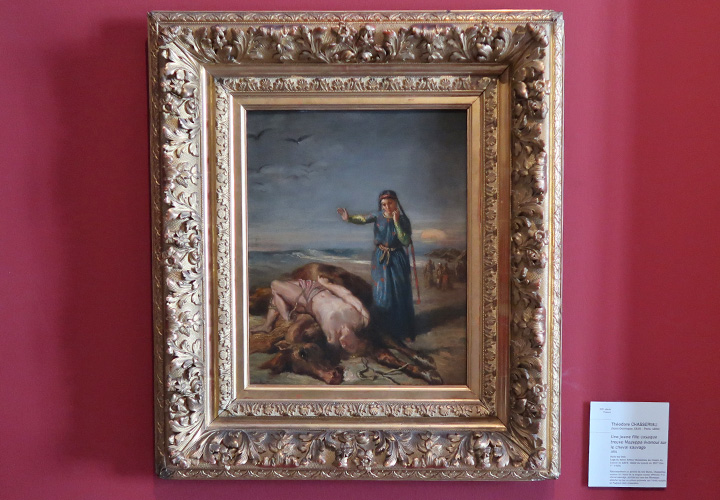 Une jeune fille cosaque trouve Mazeppa évanoui sur le cheval sauvage (1851)
Gustave Brion (1824-1877)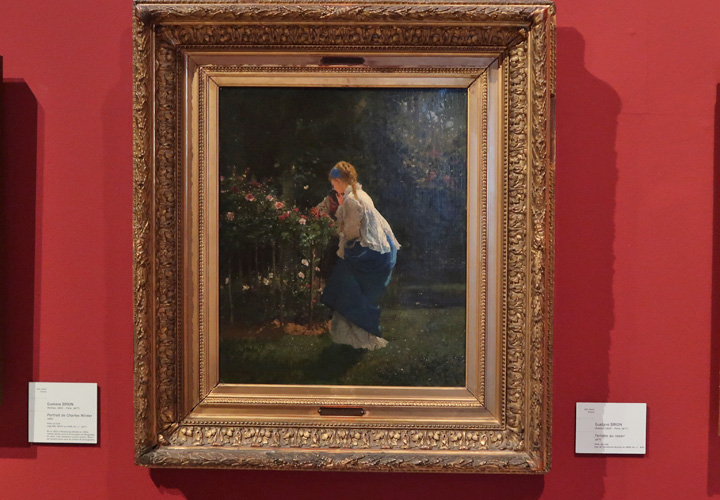 Femme au rosier (1875)
French painter and illustrator.
He is also famous for designing the first edition of Victor Hugo's Les misérables.
Hippolyte Pradelles (1824-1913)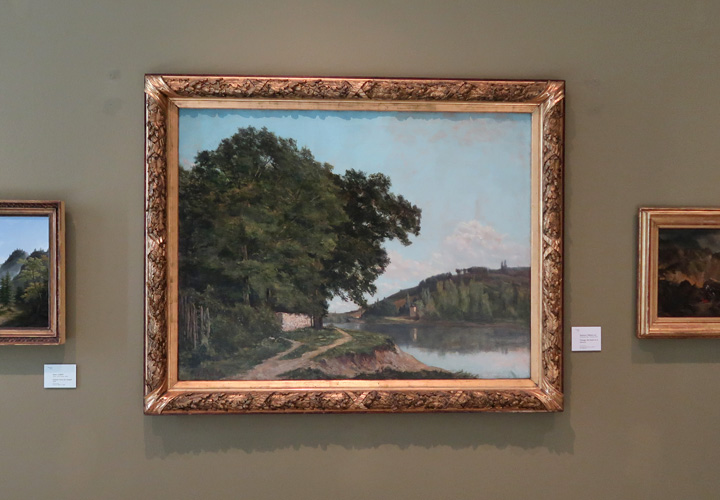 Paysage des bords de la Garonne
He is a landscape painter born in Strasbourg.
William Adolphe Bouguereau (1825-1905)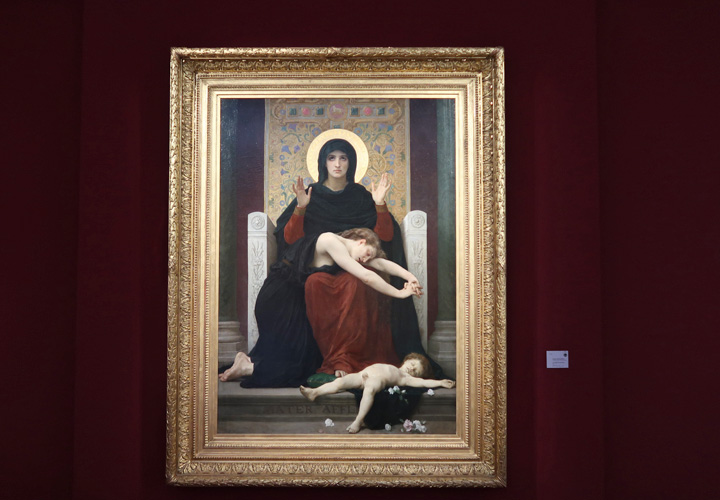 La Vierge consolatrice (1877)
French, Academician painter.
Myths and women were the main focus of the painting.
Jules-Édouard Magy (1827-1878)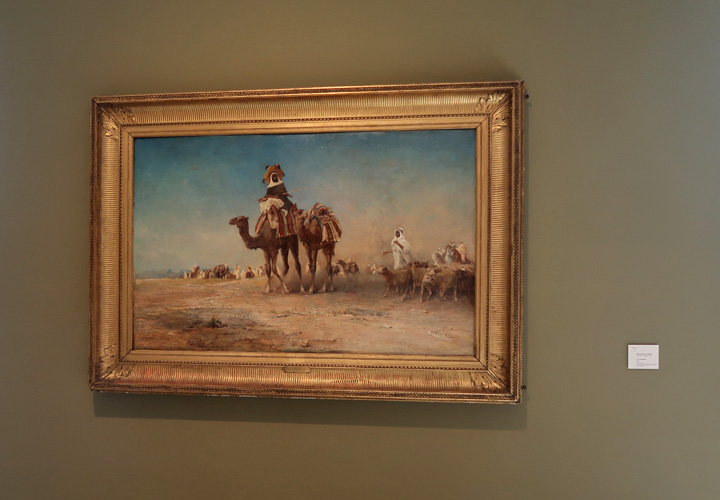 La Caravane (1863)
He is a painter from Marseille, France.
Jean-Jacques Henner (1829-1905)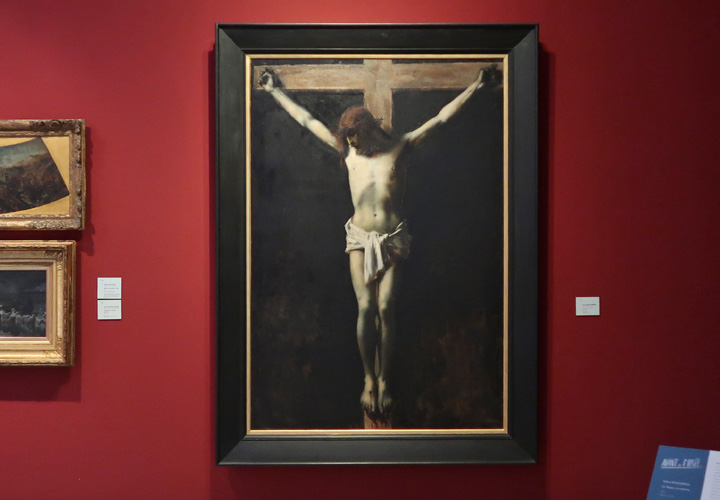 Le Christ en croix (1890)
French painter.
Musée national Jean-Jacques-Henner (museum) is located in the 17th arrondissement, Paris.
Léon-François Comerre (1850-1916)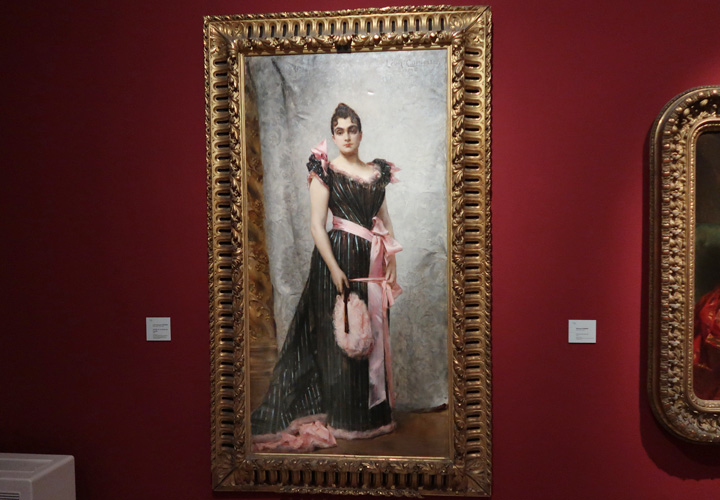 Portrait de la femme de l'artiste (1892)
French, Orientalist painter.
Summary
The works on display at the Musée de Strasbourg date back to 1870.
Works from 1870 onwards are exhibited at the Museum of Modern and Contemporary Art in Strasbourg, so a visit to this museum is a good way to see how the period has changed.
We hope that this article will help you when visiting the Strasbourg Museum.
Thank you for reading to the end.
The Strasbourg Museum, Renaissance period is described in more detail here.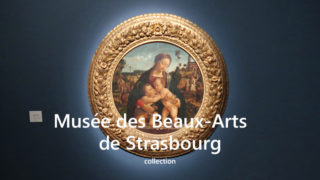 Strasbourg Museum of Fine Arts Collection From the Renaissance to Mannerism, 14th to 16th centuries
TheMuseumofFineArtsStrasbourghasalargecollection.Therearequiteafewworksondisplayalone,butthistimewewillfocusontheRenaiss...
You can find a detailed overview of the Strasbourg Museum of Fine Arts here.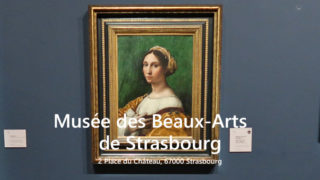 Musée des Beaux-Arts de Strasbourg France Location and time required
OfthethreemuseumsinRohanPalace,themostrecommendedistheStrasbourgMuseum.TheworksondisplayrangefromearlyItalianpaintingto1...