Of the three museums in Rohan Palace, the most recommended is the Strasbourg Museum.
The works on display range from early Italian painting to 1870, focusing on Renaissance, Mannerism, Baroque, Classicism, and Naturalism.
Although it is a small museum, there is plenty to see and do, so please allow plenty of time for your visit.
Now let me introduce you to some of them.
Musée des Beaux-Arts de Strasbourg
Musée des Beaux-Arts de Strasbourg
Address:2 Place du Château, 67000 Strasbourg, France
Opening hours: Wednesday to Monday 10:00~18:00
Closed: Tuesdays
Prices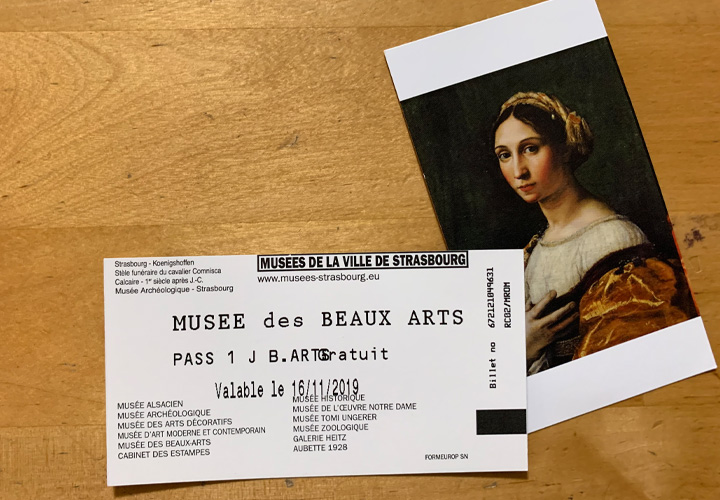 Normal price : 7.5€
Reduced price : 3.5 € (e.g. students up to the age of 25, people aged 60 and over)
If you want to see more than one museum, a day ticket is less expensive.
1 day-pass
Normal price : 16 €
Reduced price : 8 €
3 day-pass
Normal price : 20 €
Reduced price : 12 €
History
Inaugurated in 1801 by the Chaptal Decree, issued during Napoleon's reign.
The first collection of paintings was completely destroyed by fire in 1870 as a result of the Prussian War.
From 1890 onwards, the collection again includes paintings and other works.
Since 1899, it has been on display at Rohan Palace.
Since then, the collection has been further enhanced by overcoming disasters such as the fire of 1947.
The time required
The museum is not very large, but the collection is extensive.
A quick tour can take less than an hour.
If you want to take your time to view the paintings, an hour and a half should be enough.
Exterior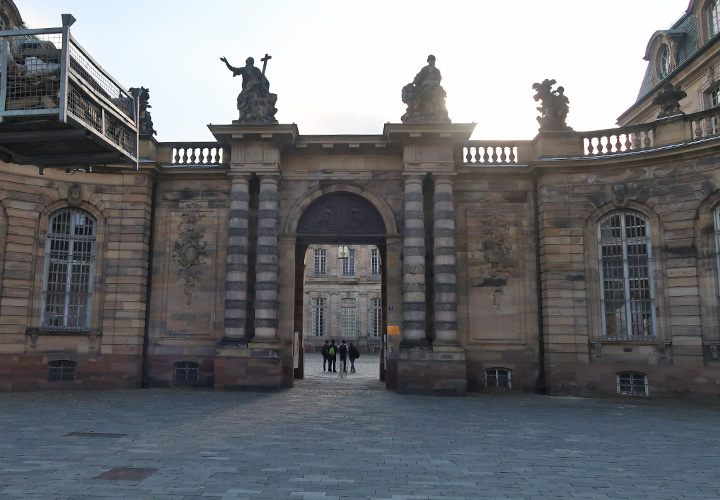 The exterior of the building is a Rohan Palace and is a sight to behold.
The entrance is at the far end of the main entrance, on the left.
The location is a little confusing.
Note that the Museum of Decorative Arts, the Strasbourg Museum and the Archaeological Museum have the same entrance.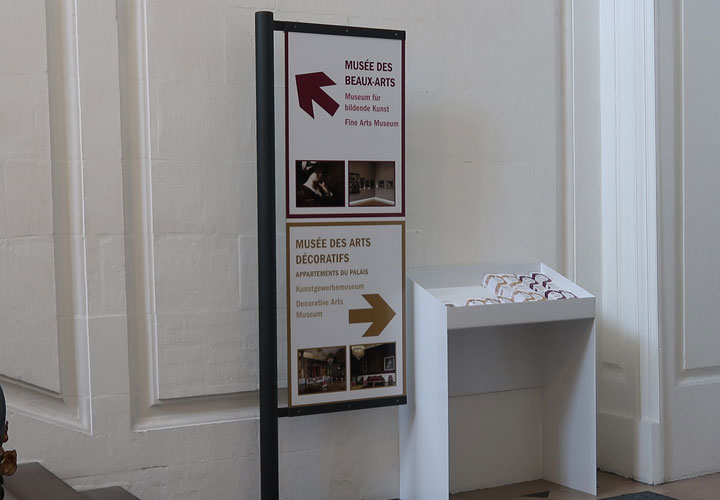 The entrance is on the first floor.
Map of the museum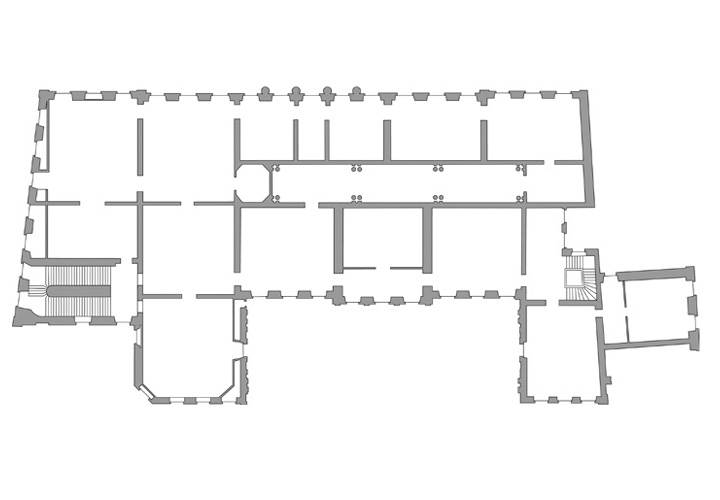 The entrance and exit is at the stairs on the right.
Highlights Collections
Giotto Di Bondone (1267-1337)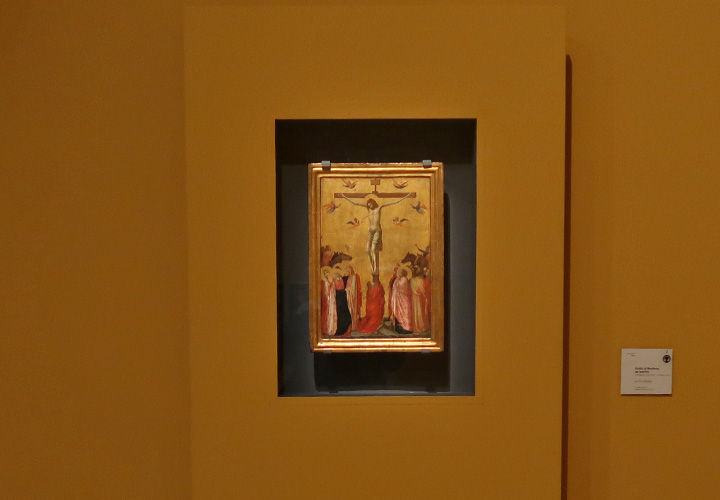 CRUCIFIXION(1320/25)
He was a late Gothic painter, but a great painter who had a reputation as a master from his time because of the works he left behind that led to the Renaissance.
Sandro Botticelli (1445-1510)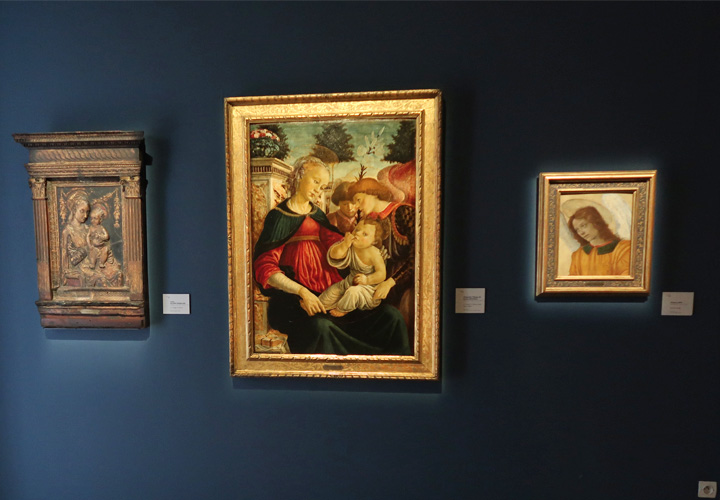 VIERGE À L'ENFANT ET DEUX ANGES 
Work by Botticelli, master of the early Renaissance.
The Birth of Venus is all too well known.
Raffaello Santi (1483-1520)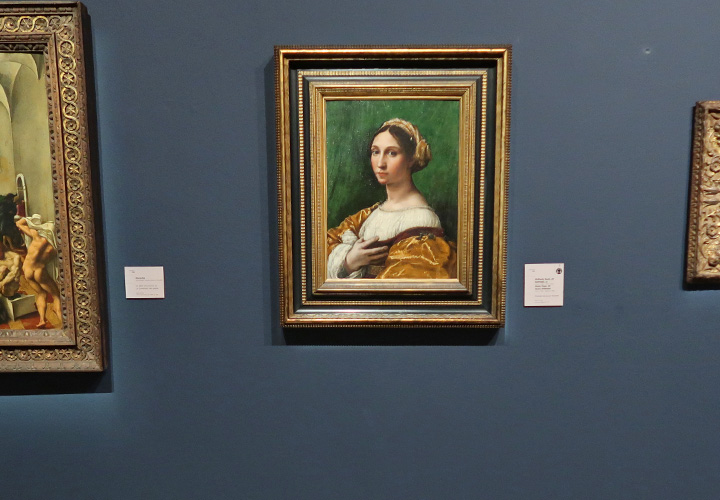 PORTRAIT DE JEUNE FEMME
It is said to be the work of Raphael and Giulio Romano.
Paolo Caliari dit Véronèse (1528-1588)
CÉPHALE ET PROCRIS (1580)
He is called Paolo Caliari or Paolo Véronèse.
He is one of the most important painters of the late Renaissance.
This work was originally apparently paired with the Venus and Adonis in the Museo del Prado.
Reynaud Levieux (1613-1699)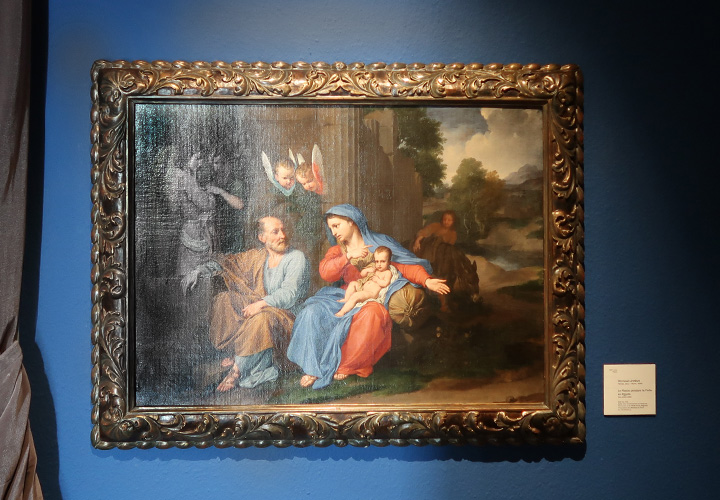 LE REPOS PENDANT LA FUITE EN ÉGYPTE (1660)
He is a classicist painter who studied under Nicolas Poussin.
Nicolas de Largillierre  (1656-1746)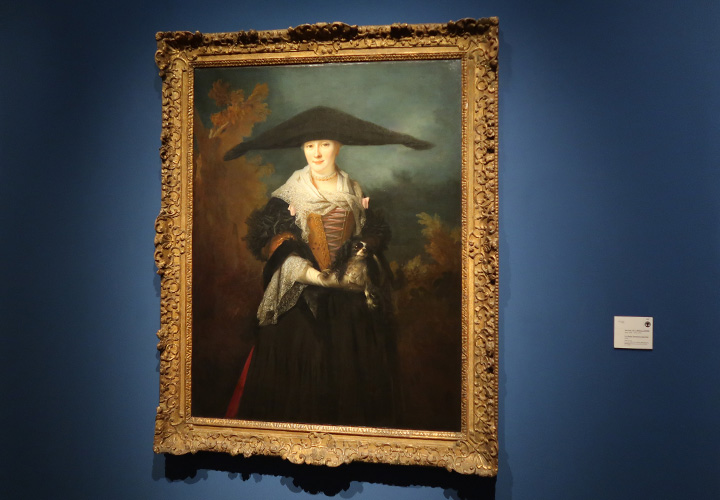 LA BELLE STRASBOURGEOISE
He was a Baroque to Rococo painter who painted many portraits.
Francisco de Goya y Lucientes (1746-1828)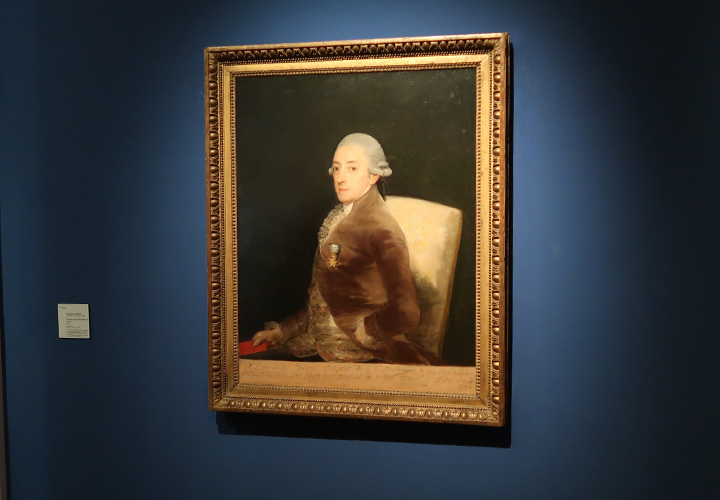 PORTRAIT DE DON BERNARDO IRIARTE (1797)
He is considered Spain's greatest painter.
Jean-Baptiste Camille Corot (1796-1875)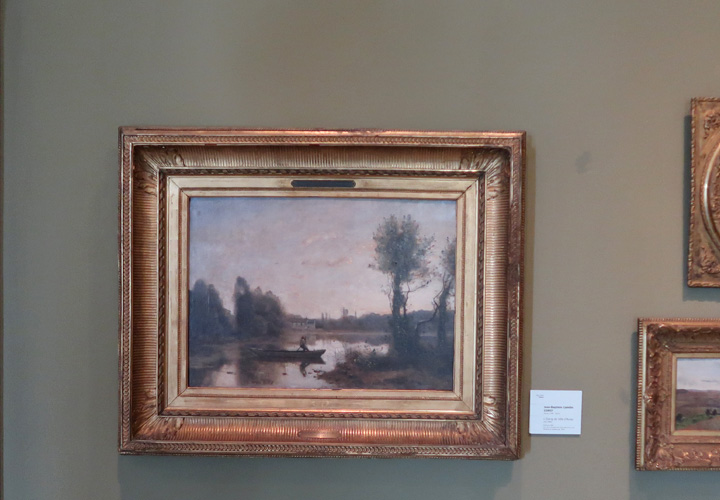 L'ÉTANG DE VILLE D'AVRAY(1860)
He was a leading French painter, mainly of landscapes, but also portraits.
He was also one of the founders of the Barbizon School, which had a major influence on later impressionism.
Summary
You may have heard of Raphael, Botticelli, Goya, Corot and other names you may have heard of at least once.
If you have been to various museums, you may already be familiar with them, but if you are going to visit museums in the future, these are the painters you should keep in mind.
Many of the masterpieces that we were unable to introduce in this article are introduced in a separate article.
Note that, depending on the day of the week and time of day, the museum is relatively empty and can be viewed at leisure.
As the crowds at famous museums in Paris and elsewhere are too large for leisurely viewing, we encourage you to enjoy the charms of regional museums to the full.
The Strasbourg Museum focuses on works up to 1870, while later works are exhibited in the Strasbourg Museum of Modern and Contemporary Art.
Thank you again for reading to the end of this issue.
Works from the Renaissance to Mannerism are presented in more detail below.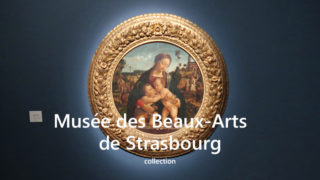 Strasbourg Museum of Fine Arts Collection From the Renaissance to Mannerism, 14th to 16th centuries
TheMuseumofFineArtsStrasbourghasalargecollection.Therearequiteafewworksondisplayalone,butthistimewewillfocusontheRenaiss...
Baroque to Romanticism is shown here in more detail.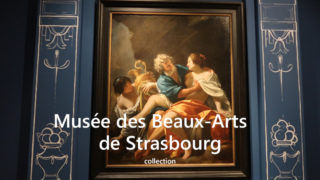 Strasbourg Museum of Fine Arts Collection Baroque to Romanticism, 16th to 19th centuries.
TheStrasbourgMuseumCollection,thistimefromBaroquetoRomanticism.Duringthisperiod,whenthefoundationsofWesternartwerebeingl...