Boulangerie Paris & Co Ecoles is located in a neighborhood full of students of the 6th University of Paris.
From its impactful exterior, you would never guess that it sells delicious baguettes.
This ability is proven by the fact that in 2019, they placed third in the Baguette Competition.
Of course, it is a common bakery that sells not only baguettes but also a variety of other breads.
It is within walking distance of the Seine River, so why not stop by during your stroll?
Boulangerie Paris & Co Ecoles
Practical information
Boulangerie Paris & Co Ecoles
Address: bis, 4 Rue des Écoles, 75005 Paris, France
Business hours: Monday-Sunday 06:30~21:00
Closed: Not fixed
Nearest station: Jussieu Line 7,10
Features of Boulangerie Paris & Co Ecoles
Exterior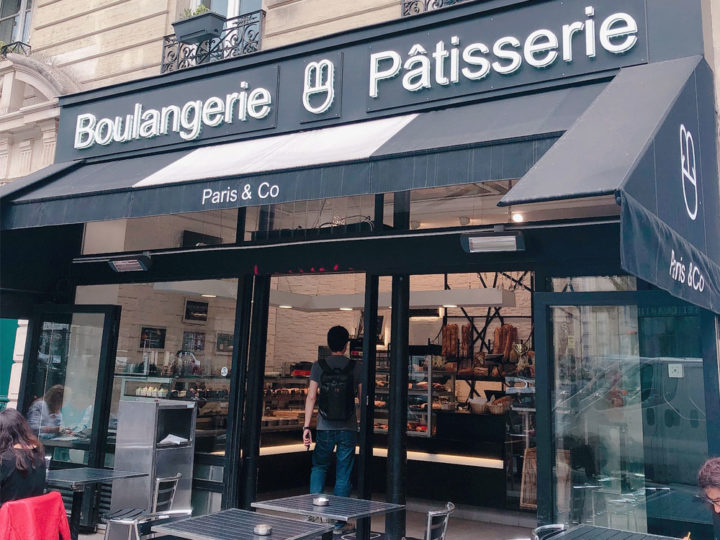 With its black exterior, Paris & Co Ecoles is very visible from the street.
It is a modern bakery with a wide frontage, making it easy to enter even for first-time visitors.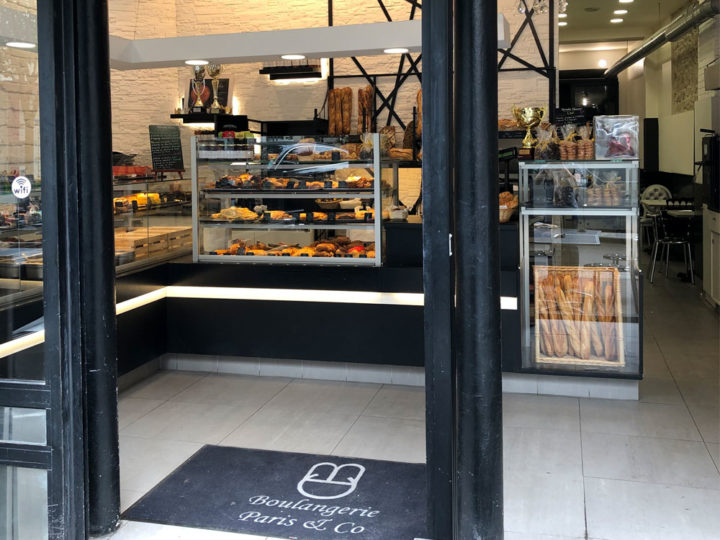 The store is surprisingly spacious, with an eat-in area in the back.
There are also tables and chairs outside the store, so it is very suitable for taking a break.
With schools and other institutions nearby, there are plenty of options on the menu.
Interior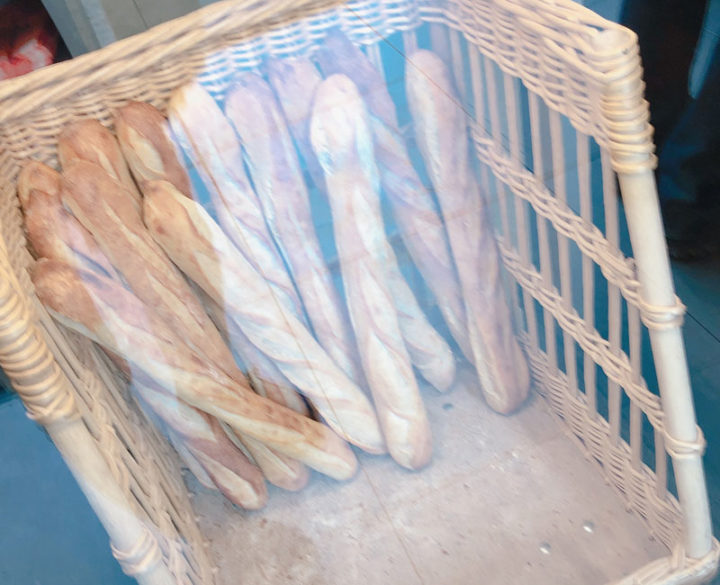 This is the third place baguette in the 2019 Baguette Competition.
The baguette lives up to its reputation as a very tasty baguette.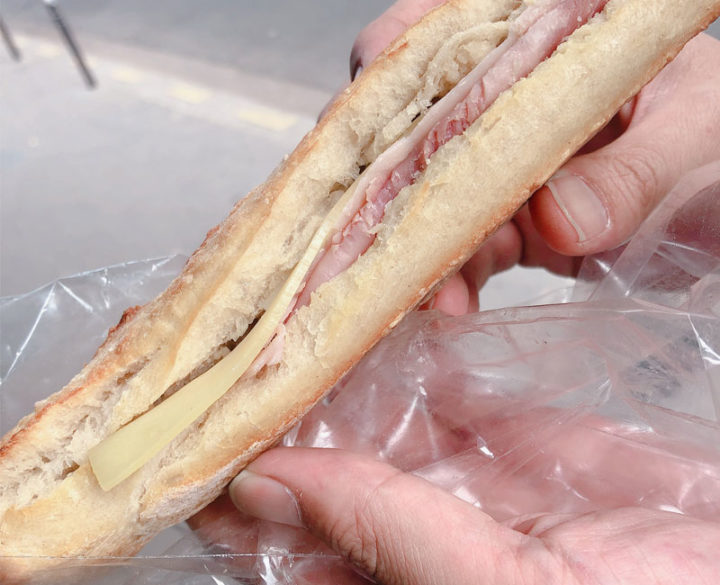 Baguette sandwiches are also a simple yet tasty baguette product.
Once you start eating it, you won't be able to stop.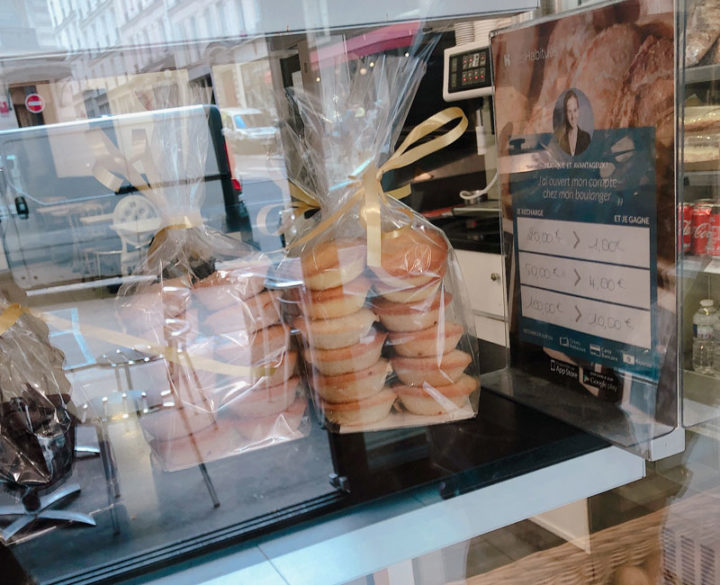 In addition, the menu is just as extensive.
Financiers and other baked goods are also available in bags.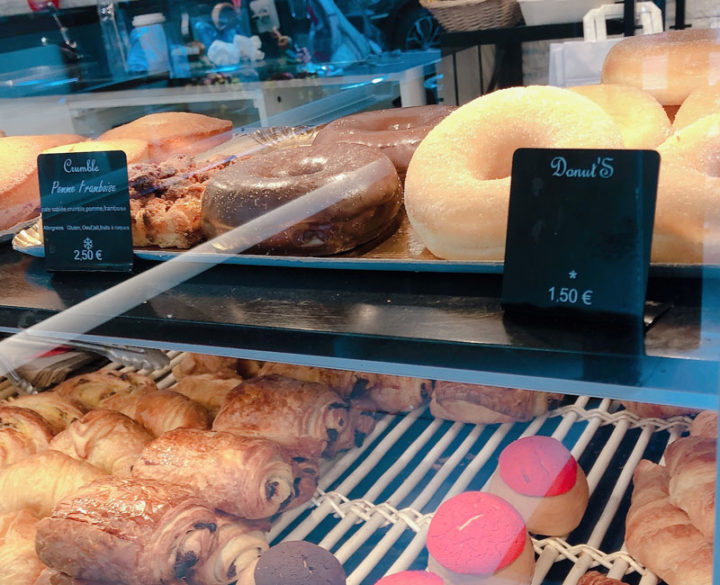 What's more, they even sell donuts.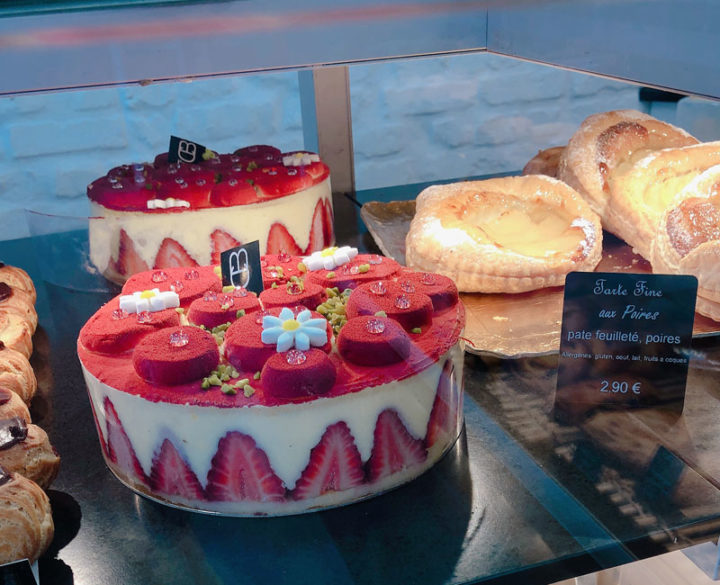 Whole cakes are also available.
It takes a bit of courage to choose a product based on its appearance alone.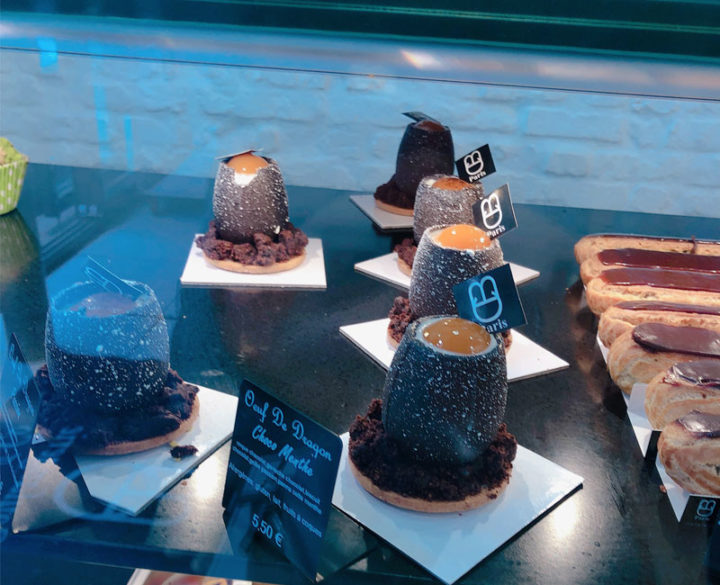 Since it was Easter, we also had oeuf de dragon (dragon eggs).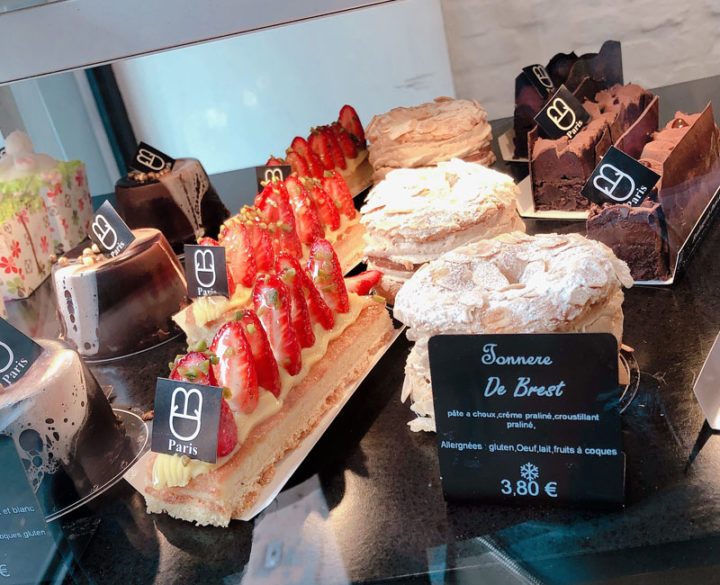 There are many kinds of cakes available.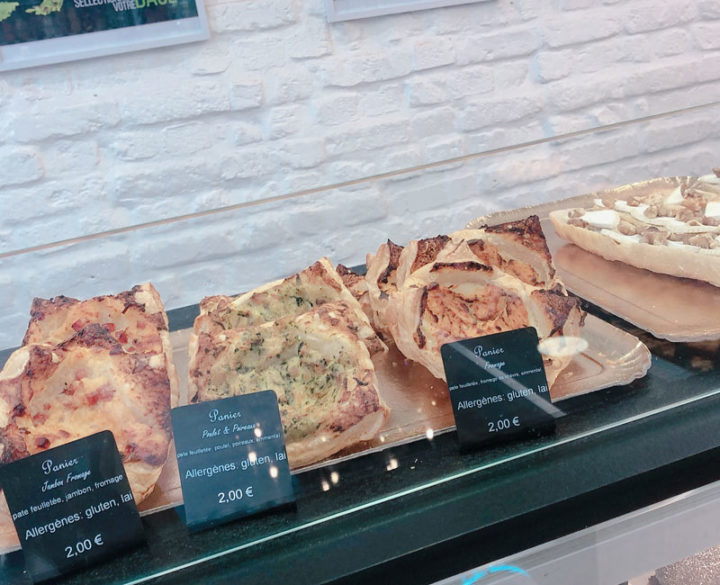 There is also a wide variety of breads with ham or chicken on top.
It might be good for lunch.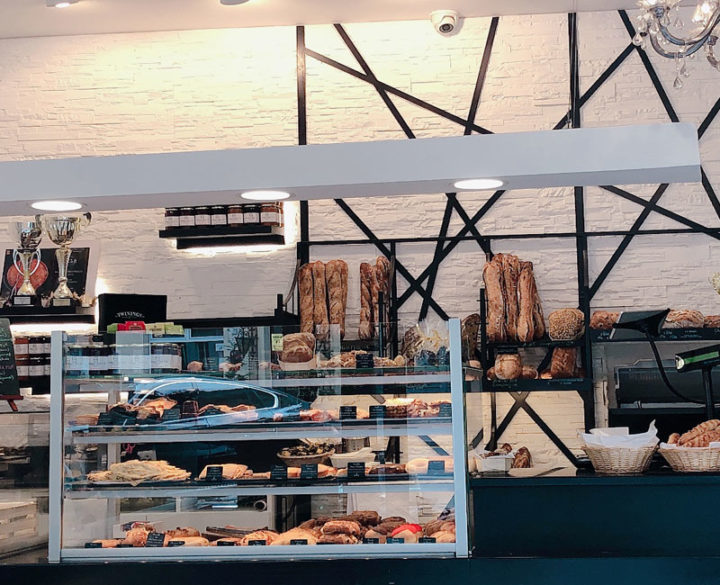 There is also a lot of bread around the cash register.
This is a case of croissants, pain au chocolat, and other standard items.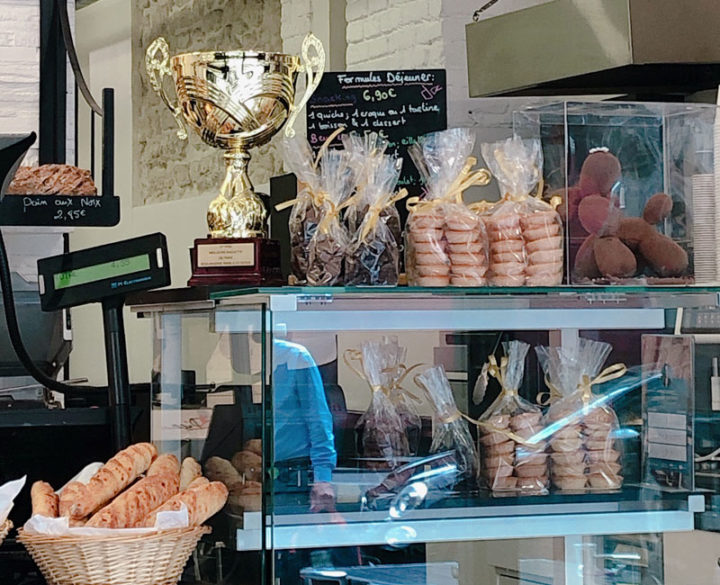 The trophy is also on display.
Summary
The overall rating is as follows on a 5-point list.
Boulangerie Paris & Co Ecoles
Taste:★★★★☆
Exterior: ★★★☆☆
Interior: ★★★☆☆
Price:★★★★★
Store clerk : ★★★☆☆
Ease of purchase: ★★★★★
Location: ★★☆☆☆
To be honest, when I first saw it, I had a subtle impression.
It gives the impression of a bakery that can be found anywhere.
I'm sure I wouldn't have stopped by if I hadn't gotten the information about the 3rd place in the 2019 Baguette Competition.
The taste is 4 stars.
The baguette was very tasty, unlike what I imagined.
I haven't eaten any other products this time, so this is my rating.
The exterior and interior are both 3 stars.
The exterior is clean and modern, which is not bad, but it doesn't seem to match the image of the products they sell.
There was no sense of particularity in the bakery, and the eat-in space in the back was just a few chairs and tables.
Prices are reasonable overall.
The clerks were not particularly helpful, though I had no problems with them.
Depending on the day of the week and time of day you visit, the products are very easy to see.
The location is a little hard to get to.
It is not far from the center of the city, but there are no tourist attractions nearby.
If you are planning to visit the Paris Botanical Gardens, you can stop by on your way to or from the garden, although it is a bit far.
It is within walking distance of the Seine.
It is a bit far from the metro station, so I guess it is a store for bread lovers.
Boulangerie Paris & Co Ecoles offers a wide variety of breads and cakes, so be sure to add it to your list of bakeries in Paris.
Thank you again for reading to the end of this article.