It is very difficult to find good food in a foreign city that you have never visited before.
We live in an age where we can do a lot of research on the Internet, but everyone has their own taste preferences.
A bakery with a high reputation is not necessarily a good bakery.
What do you do in such a situation? I always look for stores that are frequented by locals.
Locals go to the bakery every day, so they should go to a bakery that not only tastes good, but also provides good service.
Ma Boulangerie, which I will introduce here, is one such store.
This is a store where many locals always line up to buy bread.
This bakery is a must visit when you are in Rouen.
Ma Boulangerie
Ma Boulangerie
Address:6 Place du Vieux Marché, 76000 Rouen, France
Opening hours: Tuesday – Sunday 07:30 – 19:30
Closed on Monday
Features
Christophe Cressent, M.O.F.(Meilleur Ouvrier de France), has created a wide range of breads that have won him many fans.
Baguettes made from organic wheat, croissants, rye breads, tarts and cakes are on sale.
The location, as indicated on the map above, is right next to the church of Jeanne d'Arc, so you can easily stop by during your visit.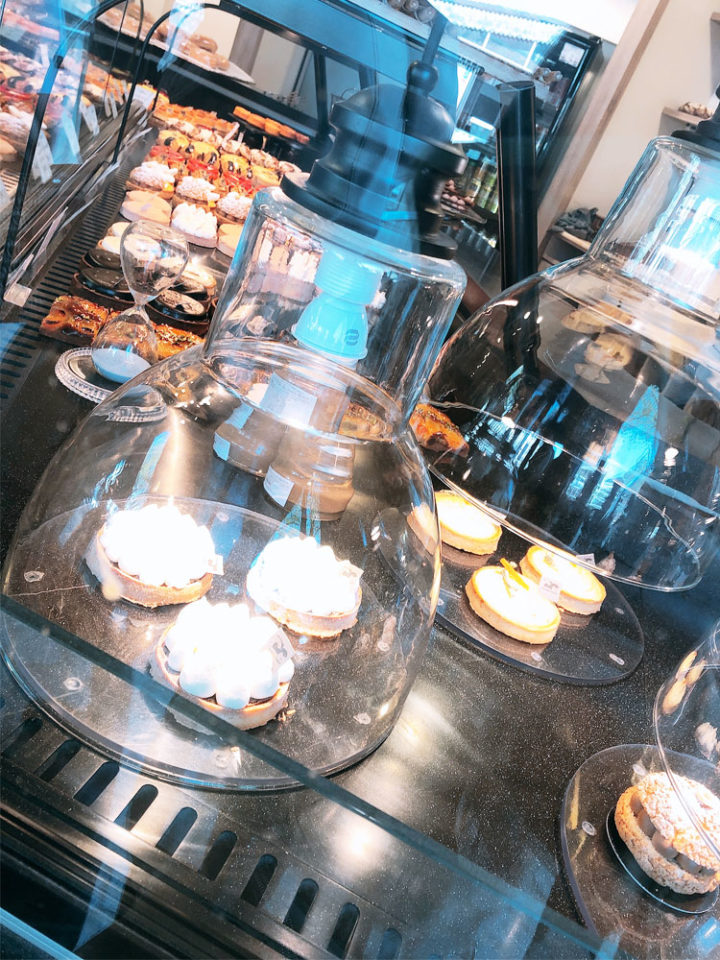 There is a huge line around lunch time.
The display is also very stylish.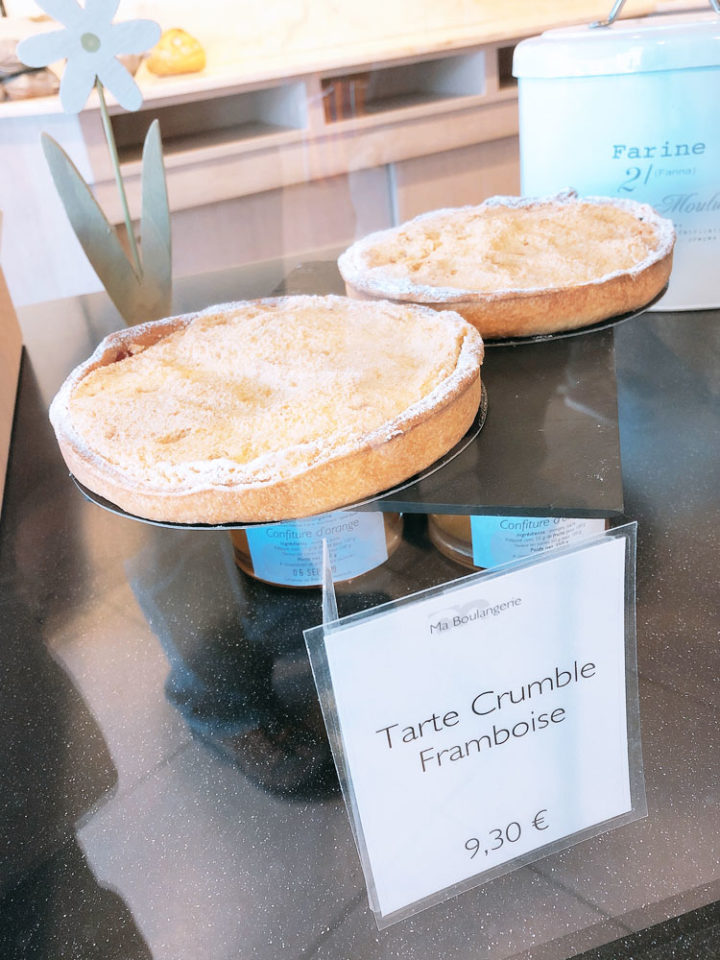 The larger tarts are lined up on top of the cake showcase.
The raspberry tart is also this size and this price.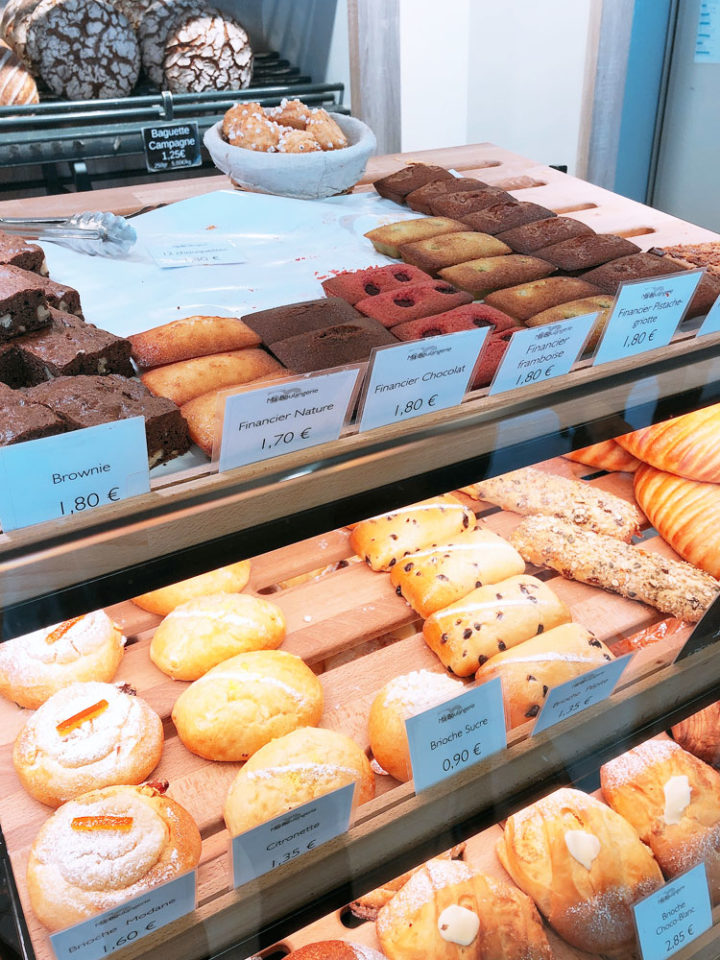 The colorful financiers and brownies also look delicious.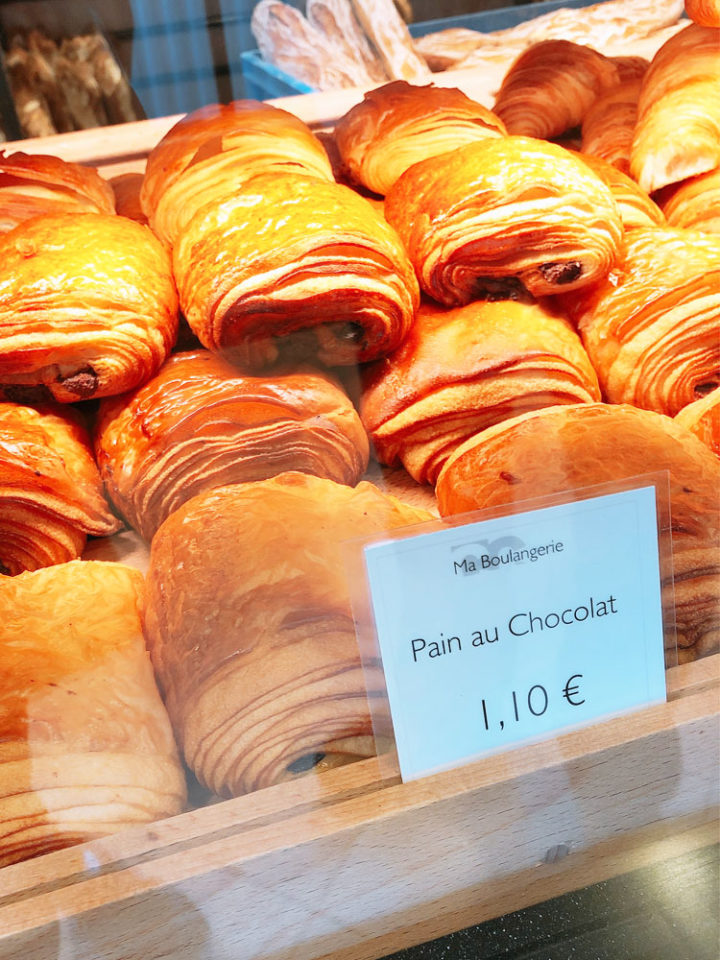 Delicious pain au chocolat is also available at this price.
It's definitely cheaper and tastier than Paris.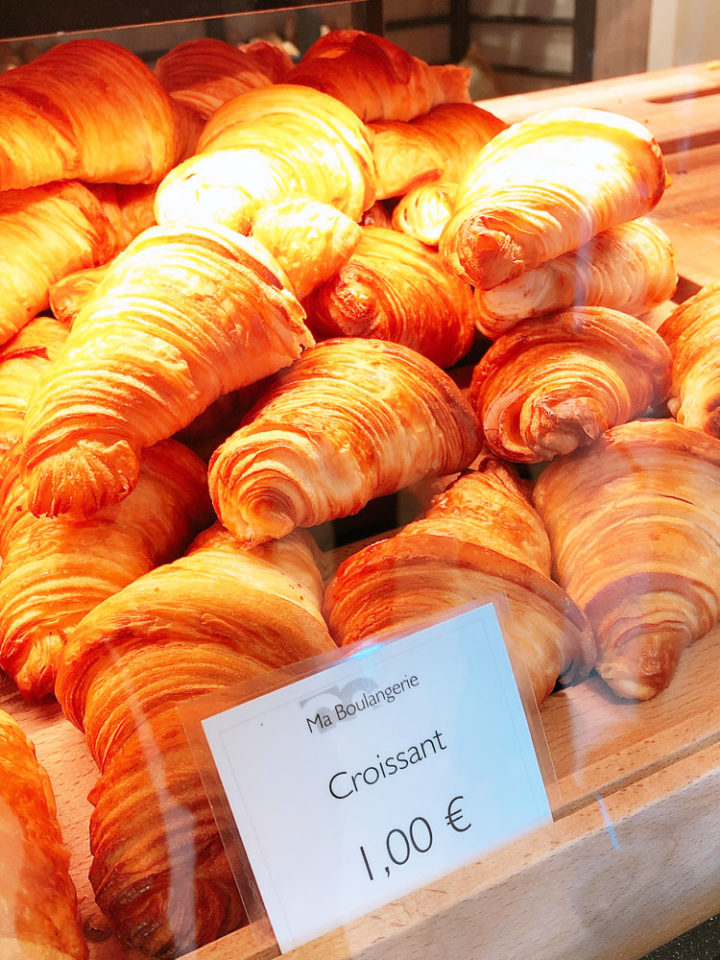 A croissant is 1 euro.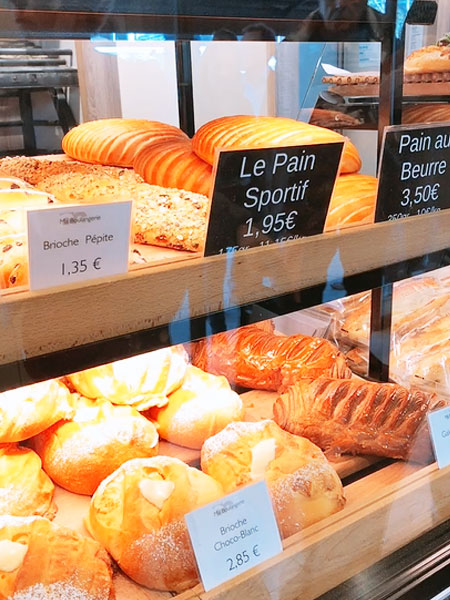 The brioche and other breads look delicious.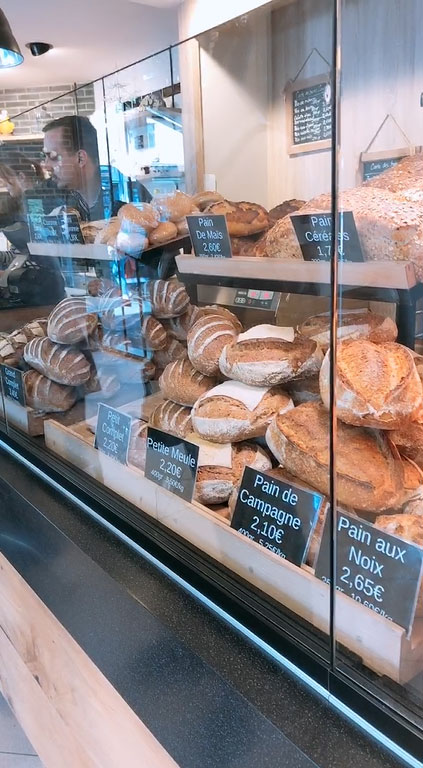 A wide variety of rye breads are also available at reasonable prices.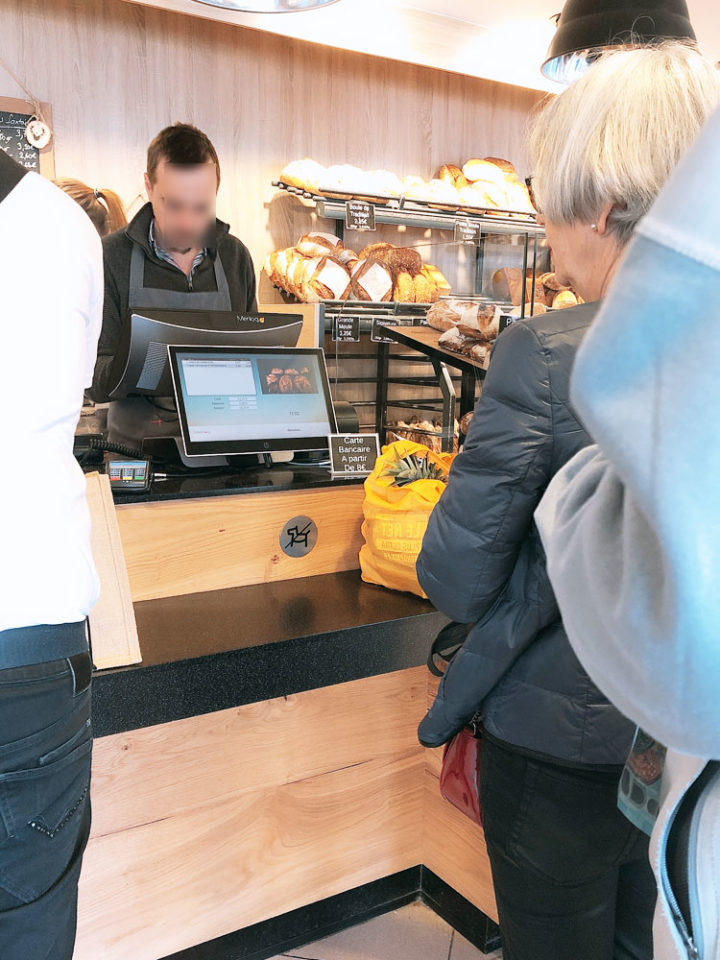 The checkout process is also quick and easy, and uses an iPad.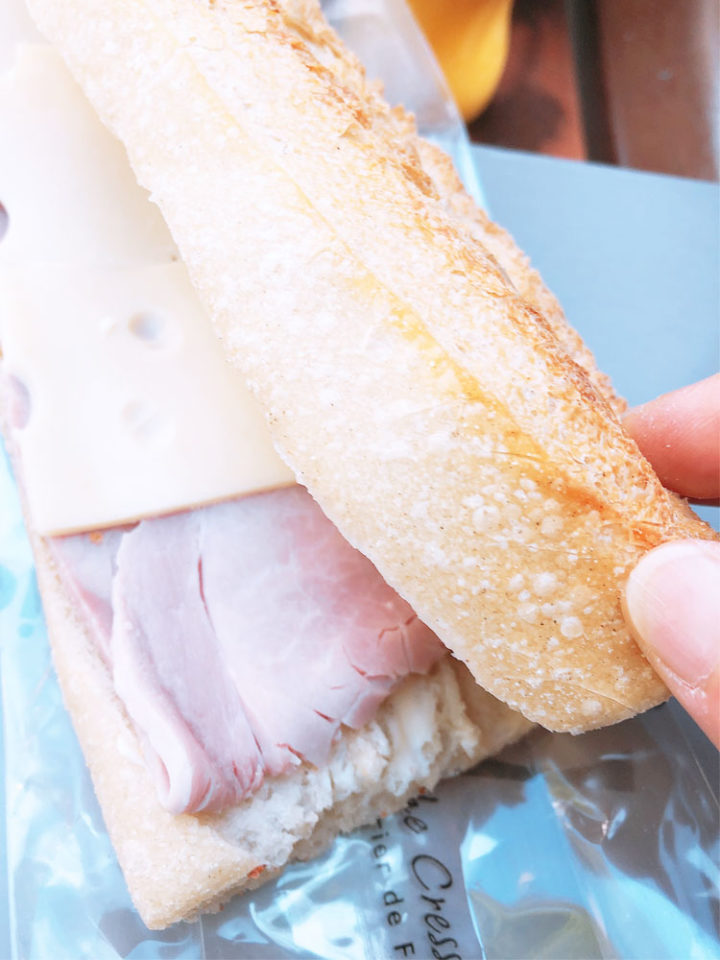 And what I bought this time was the standard ham and cheese baguette sandwich as usual.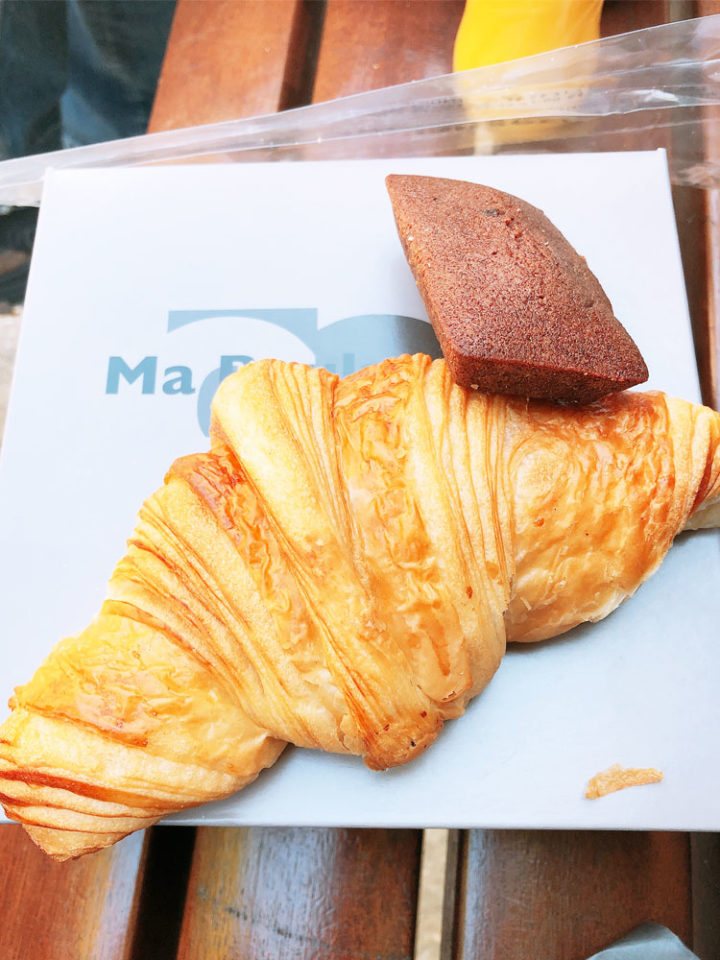 Of course, I bought a financier and a croissant.
Both are delicious and can't be beaten at this price.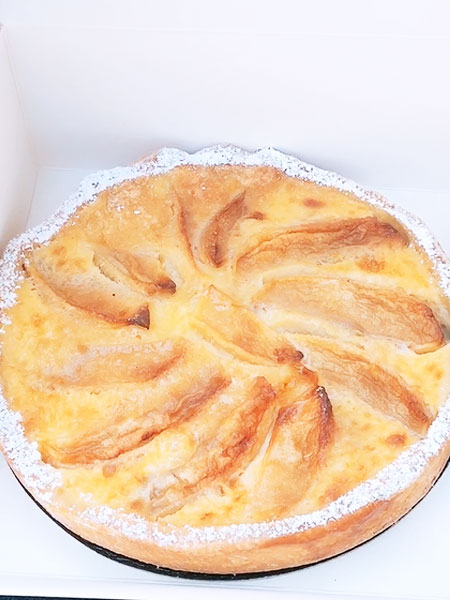 And the apple tart.
It was delicious and not too sweet.
Anyway, there was a wide variety and it all looked very delicious.
Summary
The overall rating is as follows on a 5-point list.
Ma Boulangerie
Taste:★★★★★
Exterior: ★★★★☆
Interior: ★★★★☆
Price:★★★★★
Store clerk : ★★★★★
Ease of purchase: ★★★★☆
Location: ★★★★★
The taste is unquestionably 5 stars.
Unfortunately, the exterior is a modern bakery, so I gave it 4 stars.
Of course, it is clean and there is no problem.
The interior is also 4 stars.
The store is very clean and neat, but it doesn't feel like a Rouen bakery.
The price is definitely 5 stars.
I was happy to see that croissants are only 1 euro.
The clerk also gets 5 stars.
There were many customers waiting in line, so it was very hectic in the store, but they were working quickly and efficiently to handle the customers.
Also, they were very kind to us even though we could not communicate well in their language.
I give it 4 stars for ease of purchase.
Thanks to the staff, I was able to buy a lot of things, but it was difficult to order because there were so many products and the sales floor was long and horizontal.
As long as the store is not crowded, there should be no problem.
The location is 5 stars, assuming you are in Rouen.
It is right in front of the Jeanne d'Arc Church and can be included in your sightseeing course without having to take a long detour.
Overall, I was very satisfied with the bakery.
However, since this bakery is very popular among the locals, the store gets very crowded on weekends and during lunch time, and you may have to wait for 20 minutes or so, so it is best to avoid peak times.
Again, it is a bakery that you will want to visit again and again because of the great variety.
We hope you will stop by when you visit Rouen.
Thank you again for reading to the end of this article.