Paris is a city of gourmet food, and there are many delicious restaurants to choose from.
The problem is that many stores are difficult for tourists to enter, although they would like to visit them at least once.
The Beaupassage, which opened in 2018, solves this problem.
This new place in the 9th arrondissement, where famous chefs and patissiers gather, is a place where you can casually drop in on stores that are usually hard to find.
Beaupassage
Beaupassage
Address:53-57 Rue de Grenelle, 75007 Paris, France
Business hours: 07:00~23:00 (varies by store)
Closed: None (varies by store)
Features
Beau Passage was renovated and opened in 2018 by renowned artists, including architect Franklin Azzi, B&B team member Frédéric Bourstin, and gardener Michel Desvigne.
Map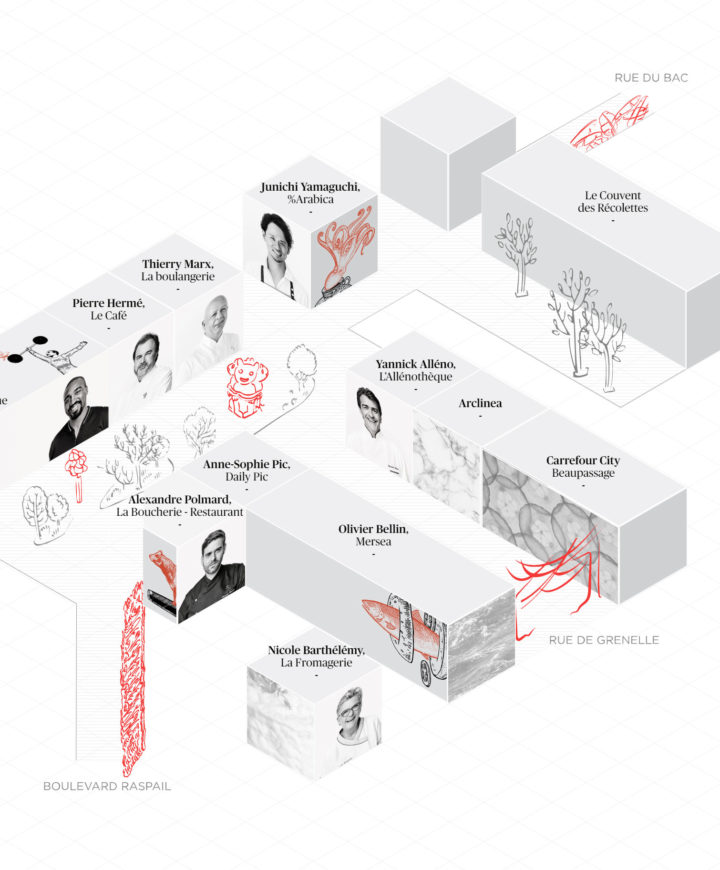 It's a little difficult to find from the map, but I think it's easiest to enter from Rue de Grenelle.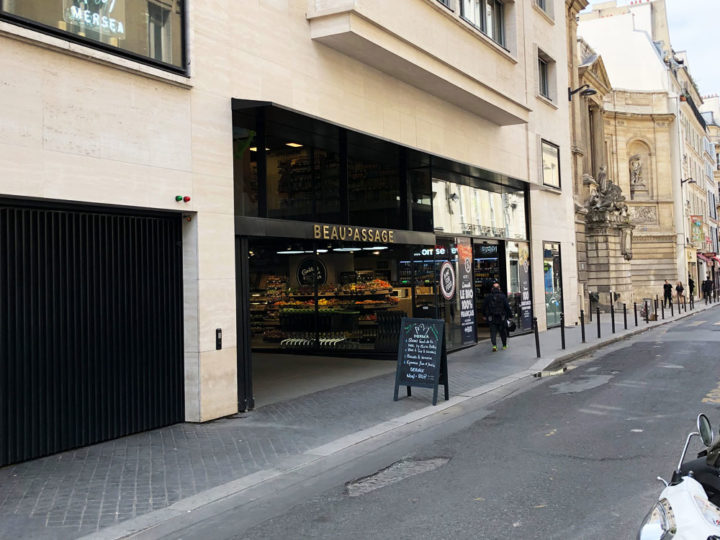 The photo was taken from the Rue Raspail side.
The sign for Beaupassage is also conspicuous, but you'll probably recognize it because of the Carrefour.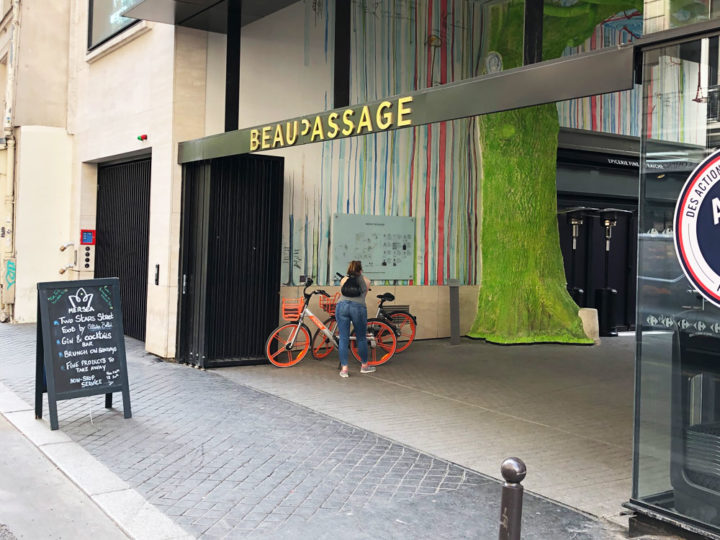 This photo was taken from Rue du Bac.
The building is colorful and artistic.
Shop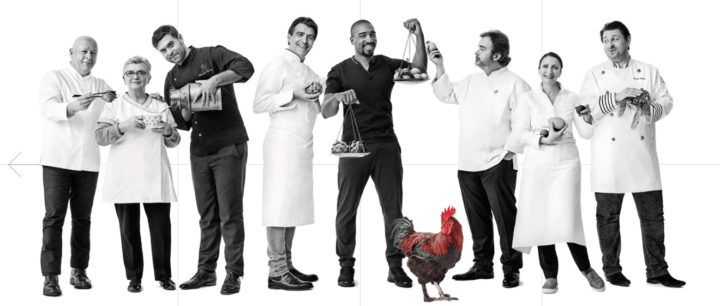 At Beau Passage, starred chefs and famous pastry chefs have set up store.
The price is more affordable than eating at the main restaurant, so you can enjoy a variety of restaurants.
MERSEA ~Olivier Bellin~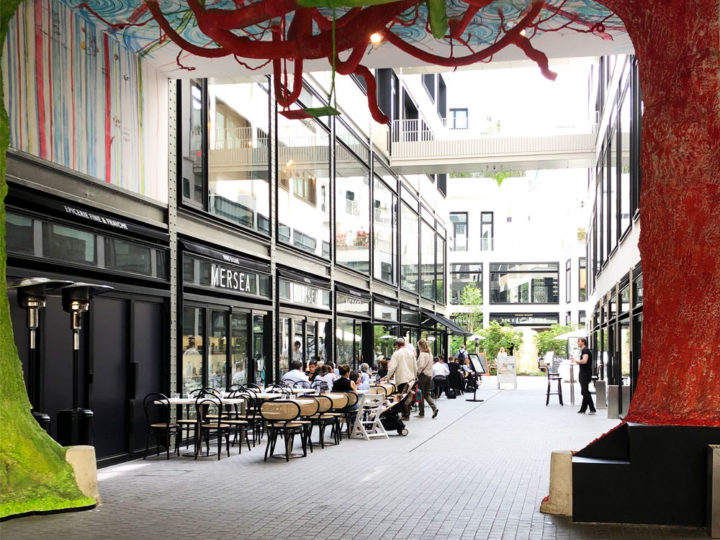 Business hours: 11:30~23:00
Closed: None
This is the restaurant of Olivier Bellin, a Michelin-starred chef who has a restaurant in Brittany.
The store is located just inside the entrance.
It's a very lively restaurant with tables out in the aisles.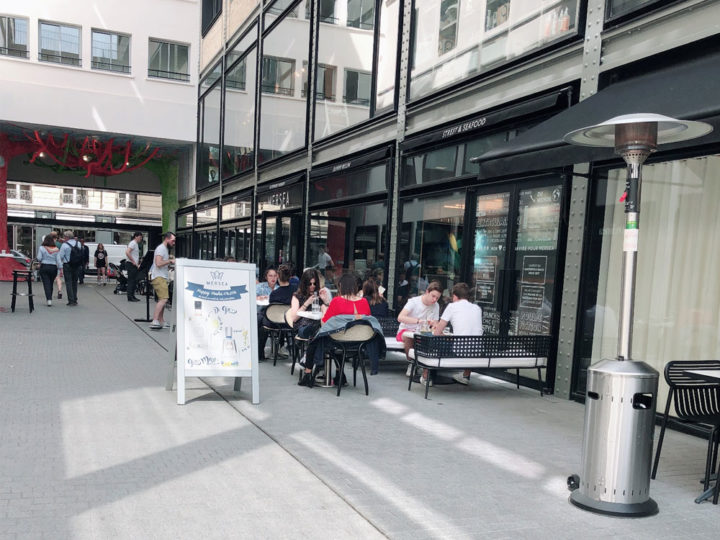 The most popular menu item is fish and chips, and a variety of other seafood dishes can be easily enjoyed.
Daily Pic ~Anne-Sophie Pic~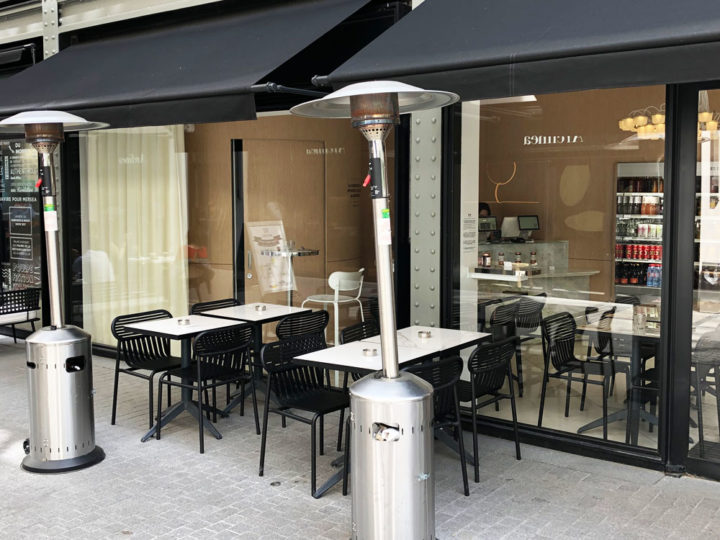 Business hours: 12:00~20:30
Closed: None
This is the restaurant of three-Michelin star chef Anne-Sophie Pic.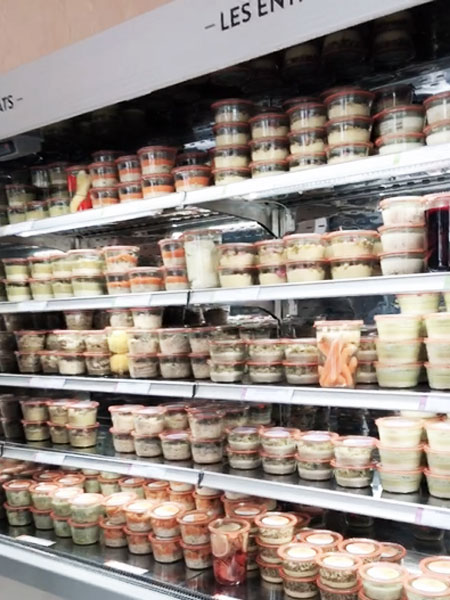 It has become a restaurant that features verrine cuisine.
A variety of dishes are contained in a sealed jar.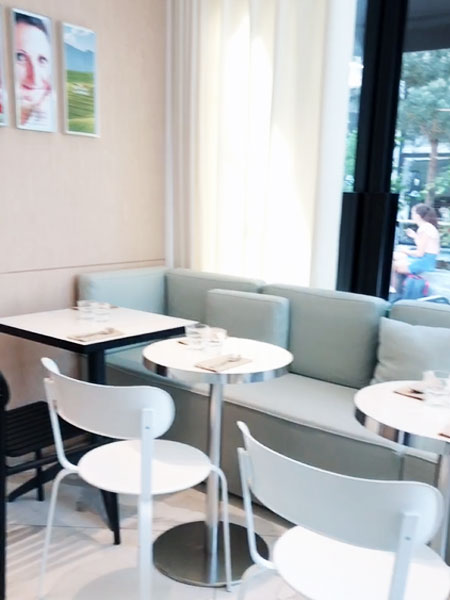 You can eat them on the spot or take them home.
Please note that there are different prices for the same product depending on whether you eat it on the spot or take it home.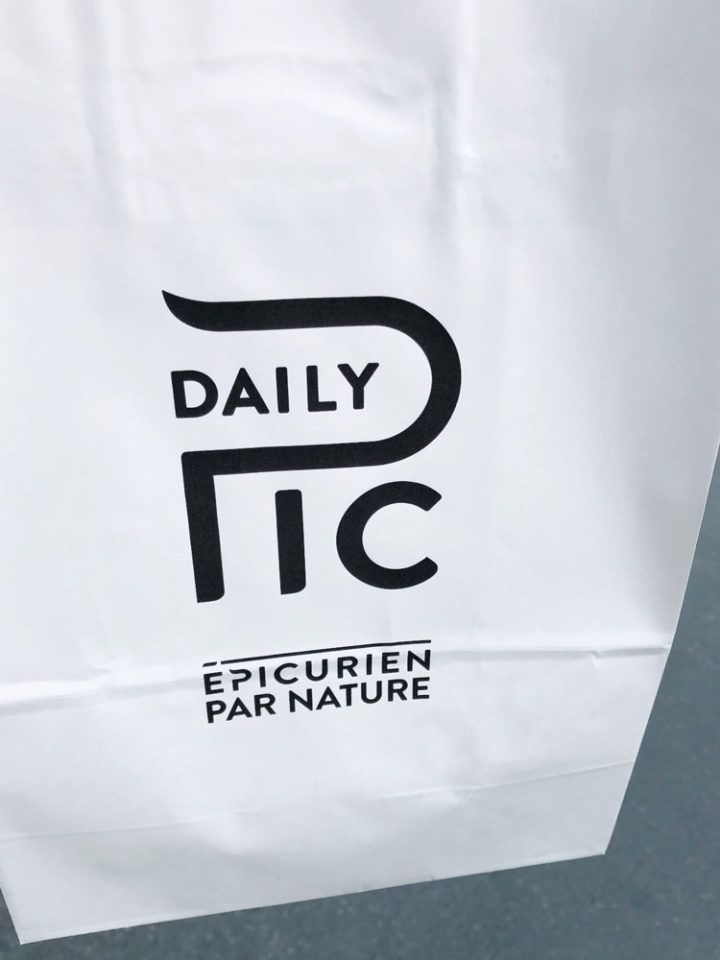 This time I chose to take it home.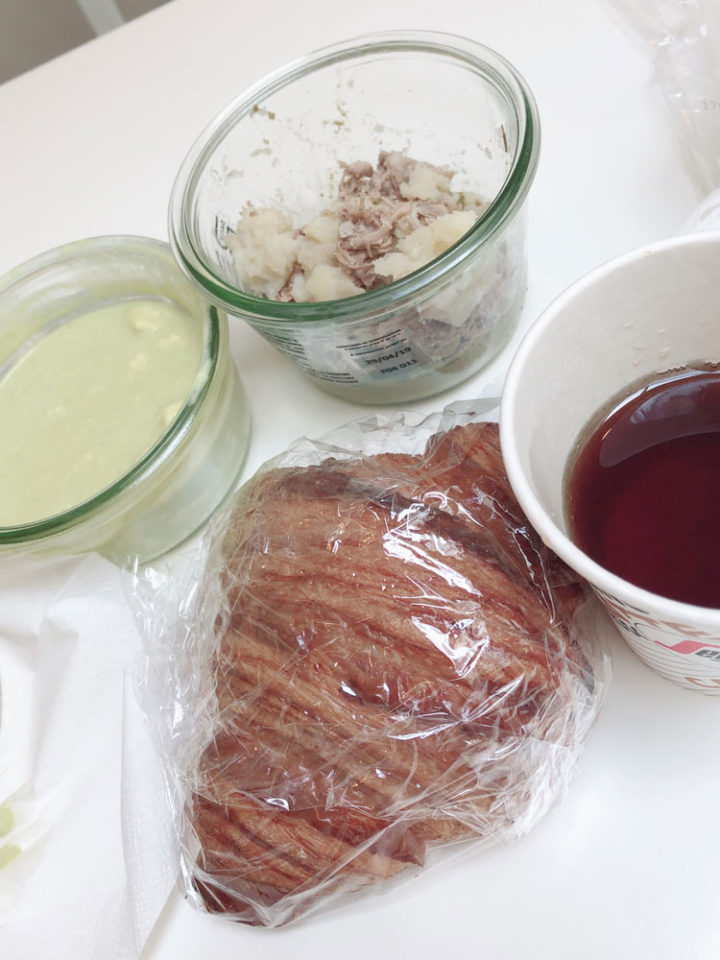 The soup was delicious when warmed.
La Boucherie-Restaurant ~Alexandre Polmard~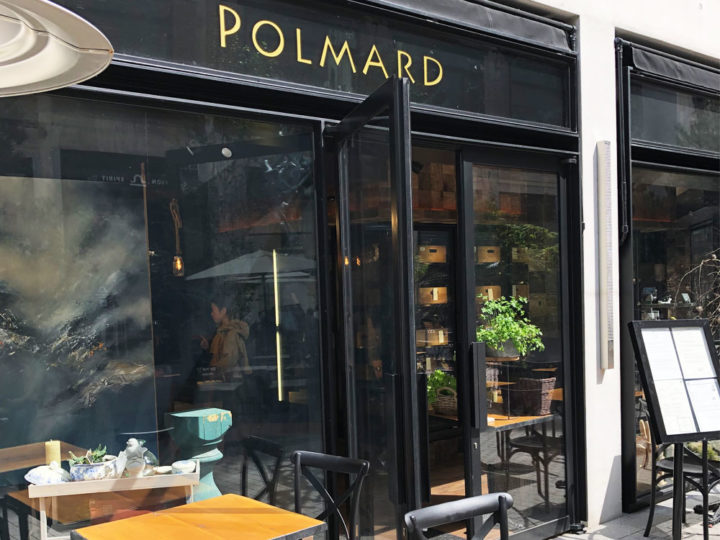 Opening hours: Lunch Tuesday-Friday 12:00~14:00, Saturday-Sunday 12:00~15:00
Business hours: Dinner Tuesday ~ Saturday 19:00~22:30
Closed: Monday
The first floor is a butcher store, and you can enjoy a meal on the second floor.
It is a butcher shop that has been around for six generations and is very highly regarded in France.
L'Allénothèque ~Yannick Alléno~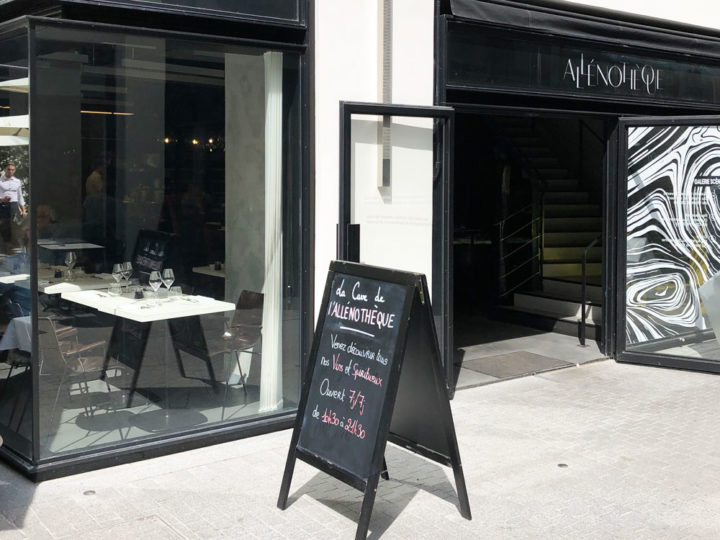 Business hours: 12:00~23:00
Closed: Monday
It is a combination of a restaurant, a wine cellar, and an art gallery.
This is a popular restaurant where you can enjoy the bistro-style cuisine and wines of YannickAlléno, a three-star chef.
%Arabica ~Junichi Yamaguchi~
Business hours: 08:00~19:00
Closed: None
The store is owned by Junichi Yamaguchi, a world barista champion in latte art.
Thierry Marx La Boulangerie ~Thierry Marx~
Business hours: Tuesday – Sunday 07:00~21:00
Closed: Monday
Thierry Marx, a two Michelin-starred chef, has an extraordinary passion for bakery.
The store that he runs expresses a high level of taste, not only in the bread, but also in the cakes.
Le Café ~Pierre Hermé~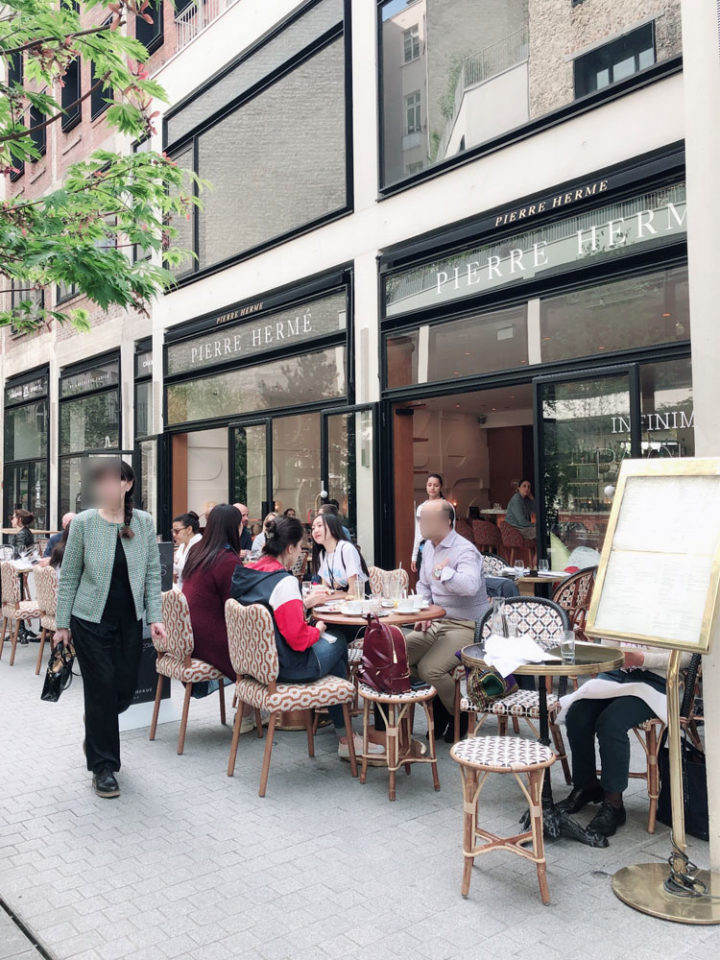 Business hours: 10:00~20:00
Closed: None
Cafe of the famous patisserie Pierre Hermé.
Here, you can also buy Ispahan croissants and other products that were only available in some stores, such as the main store.
Of course, the standard cakes and macarons are also available.
Summary
Beau Passage, a new attraction in Paris.
It's usually hard to go to a restaurant with a star chef, but here you can drop by a little more casually.
However, there are so many different stores that it is quite difficult to decide where to go…
It is located right next to the Bon Marché department store, so I highly recommend stopping by on your way home.
Thank you again for reading to the end of this article.