We are pleased to introduce you to Nancy Cathedral.
The cathedral in the centre of the city is one of Nancy's most popular attractions and symbols.
It is not that big and can be viewed in less time, so please add it to your sightseeing route and stop by.
Now let me introduce you to some of them.
Notre Dame de l'Annonciation
Location
Notre Dame de l'Annonciation
Address:56 Place Mgr Ruch, 54000 Nancy, France
Opening hours: Monday to Saturday 08:45~19:00 Sunday 10:45~20:00
The time required
The interior of the cathedral is not very big, so half an hour is enough time to look around.
History
Designed and planned in 1700 by architects Giovanni Betto, Jules Hardouin-Mansart and Germain Boffrand.
Construction began in 1703 and took place during the reign of le duc Léopold, King Stanislas.
By around 1760, both the interior and exterior were largely complete.
Exterior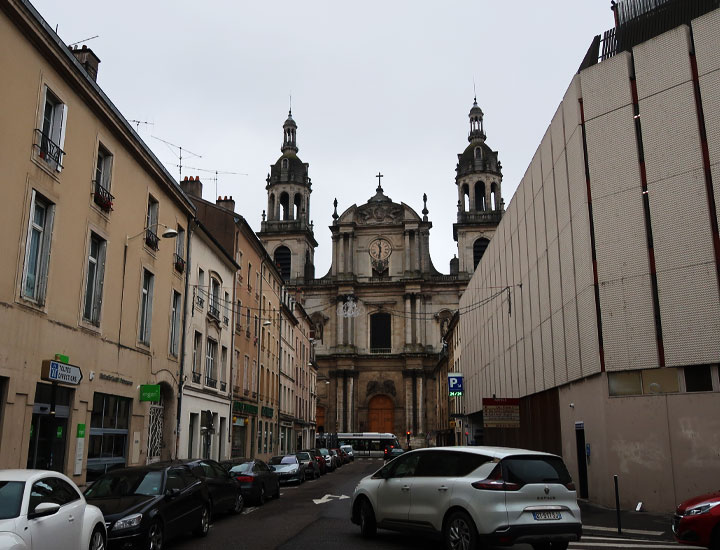 Cathedral, photographed from Rue Maurice Barres.
It was difficult to get a good overall shot of the cathedral because of the buildings immediately in front of it.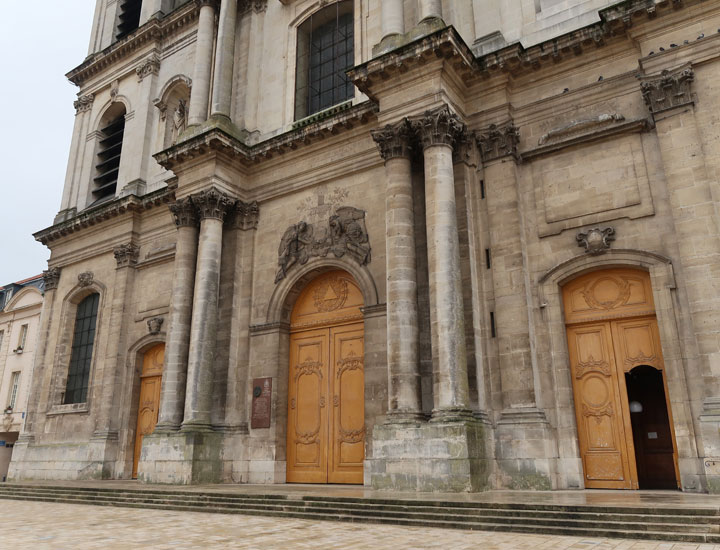 The cathedral entrance is also very simple.
The cathedral is accessible to all.
Interior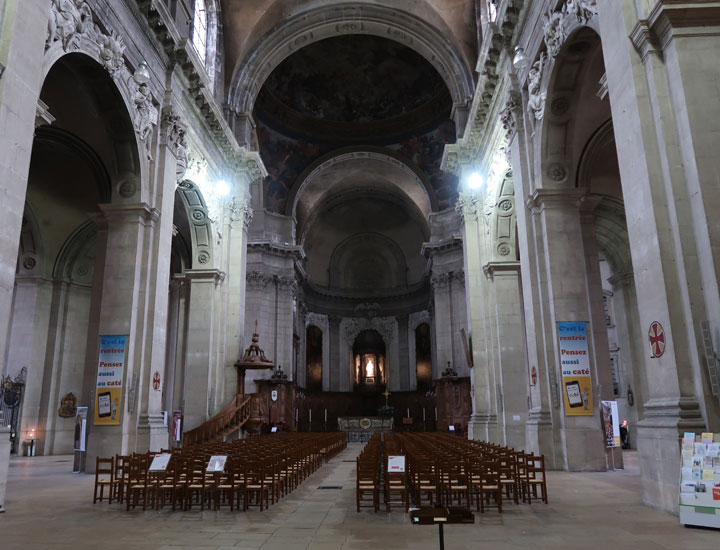 View of the altar from the centre.
There are aisles on both sides.
Floor plan of the interior of the cathedral.
It is approximately 60 metres long.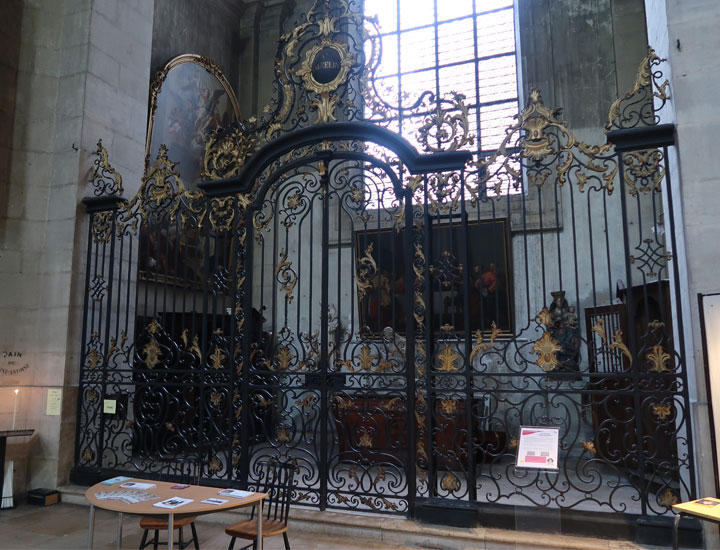 Chapelle Saint Gauzelin (3)
Gauzelin of Toul, bishop of Toul from 922 to 962.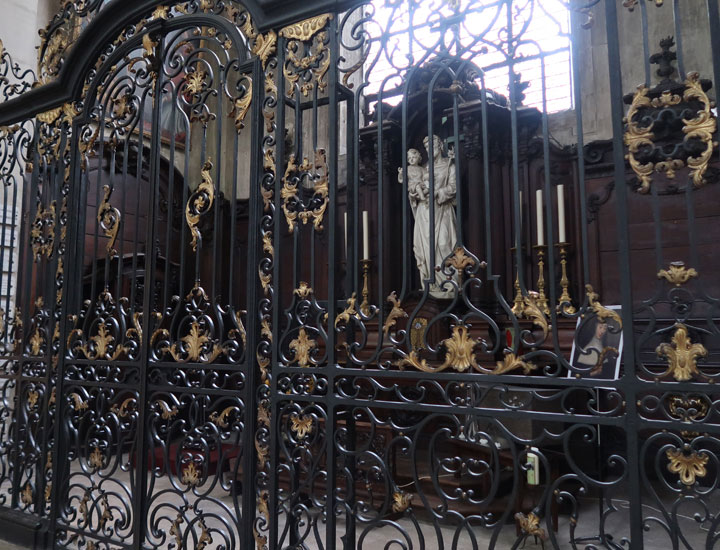 Chapelle Saint Joseph(4)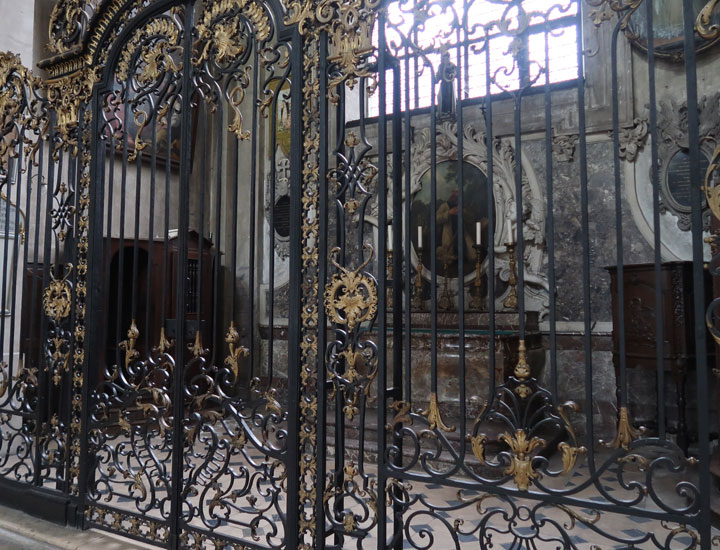 Chapelle Saint Fiacre(5)
Saint Fiacre is an Irish saint.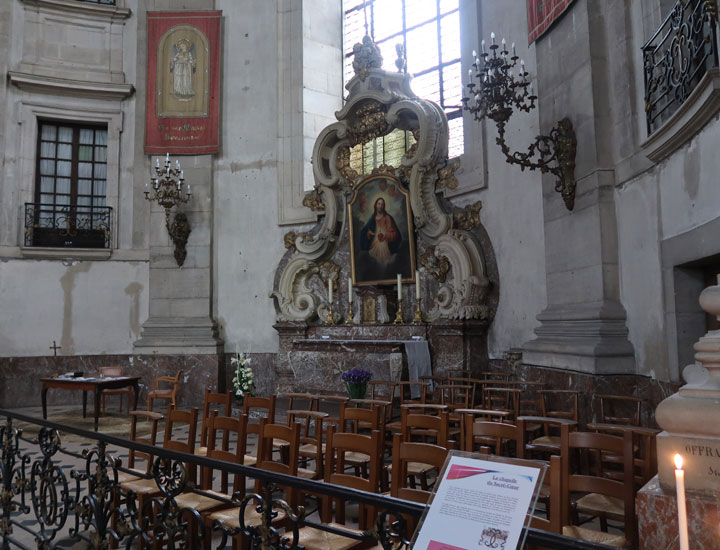 Chapelle du Sacré-Cour(6)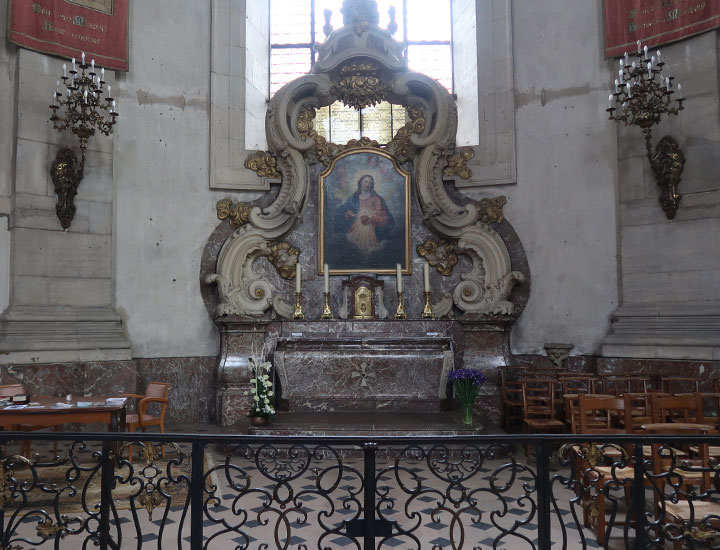 Chapelle du Sacré-Cour(6)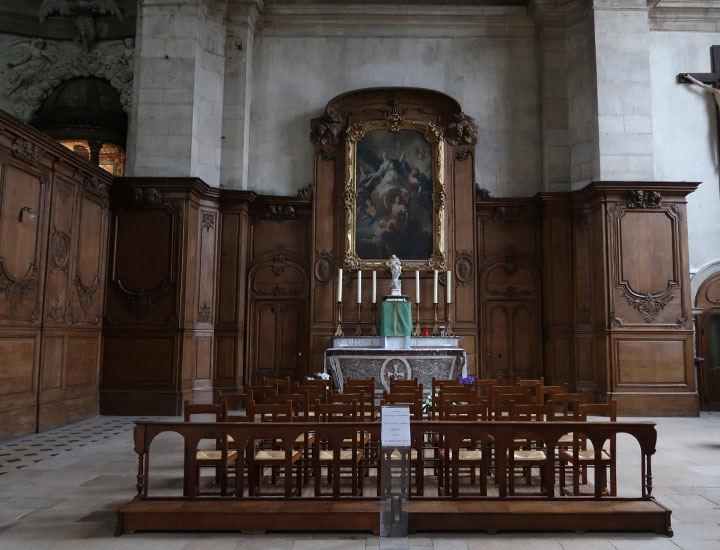 Chapelle du Saint-Sacrement (8)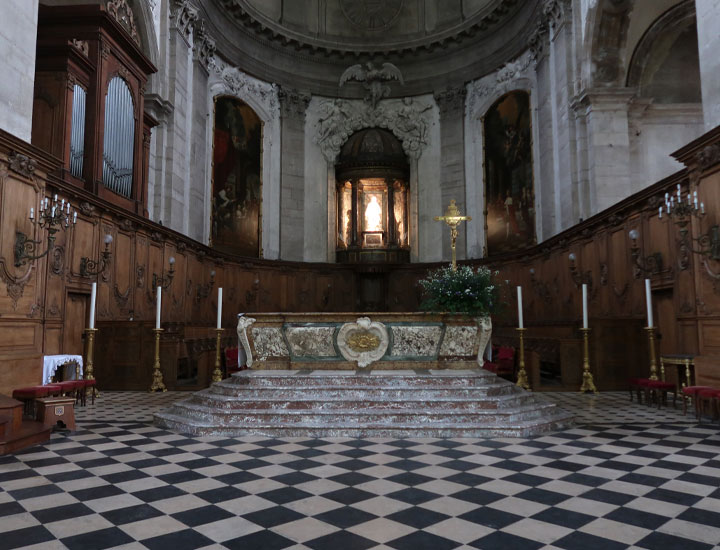 Altar (Fig. C-D)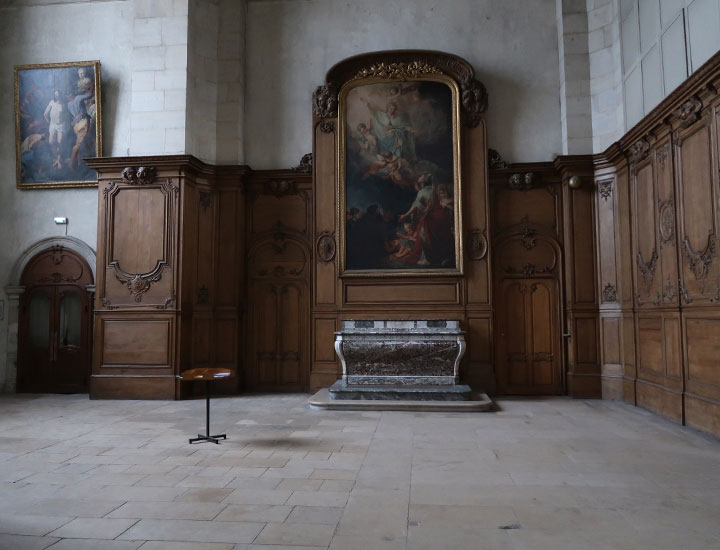 Chapelle de la Sacristie(10)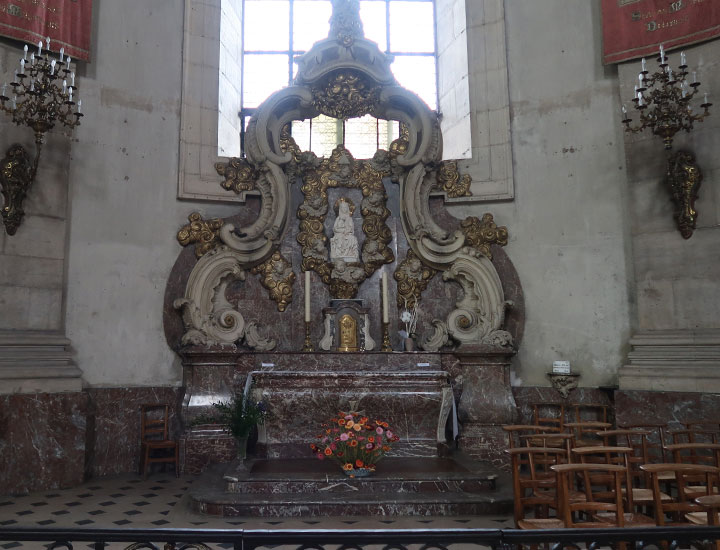 Chapelle Bonne Nouvelle(11)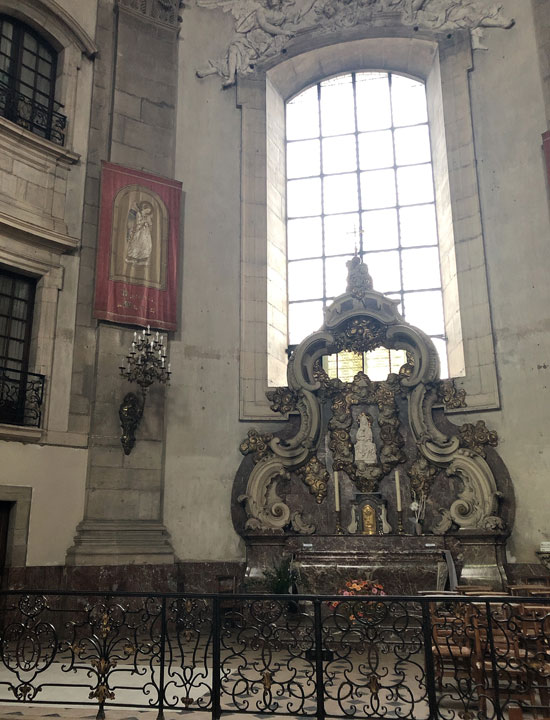 Chapelle Bonne Nouvelle(11)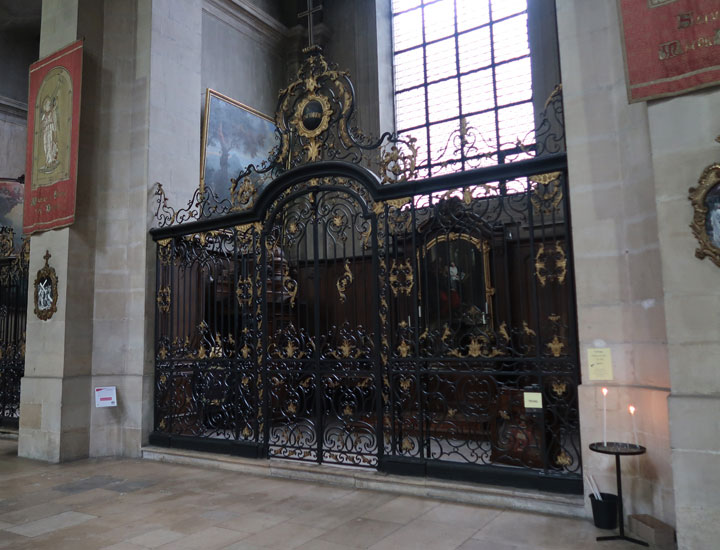 Chapelle Saint-Roch(12)
Saint-Roch is the patron saint against the plague.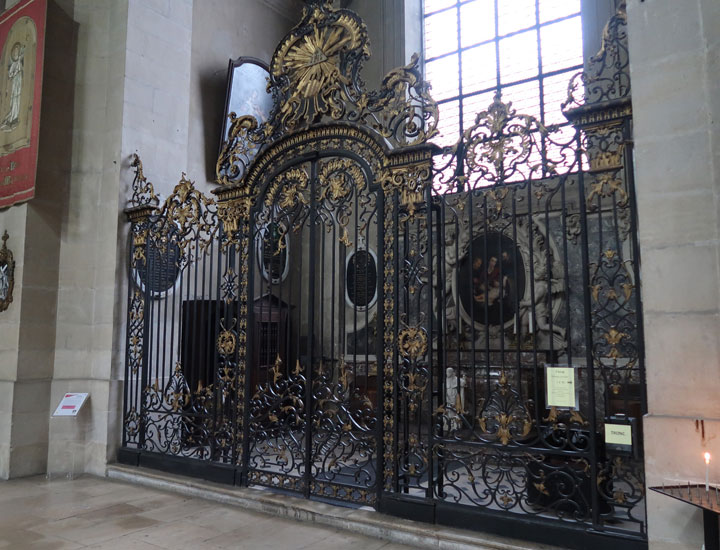 Chapelle Sainte-Concorde(13)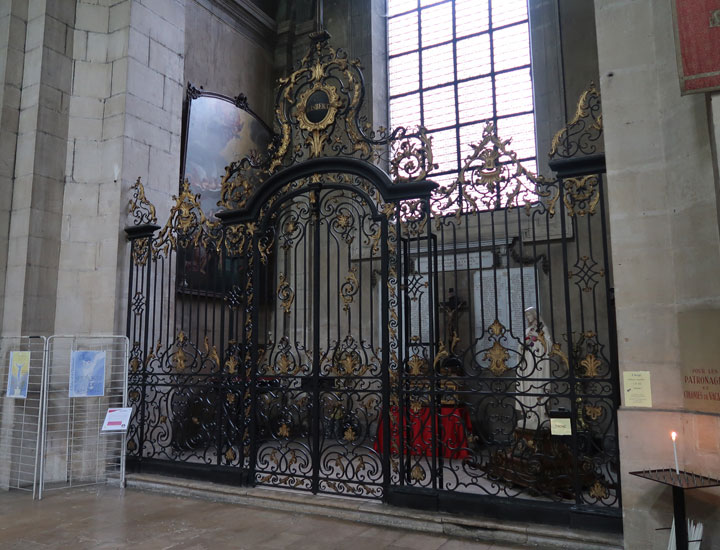 Chapelle Saint-Sigisbert(14)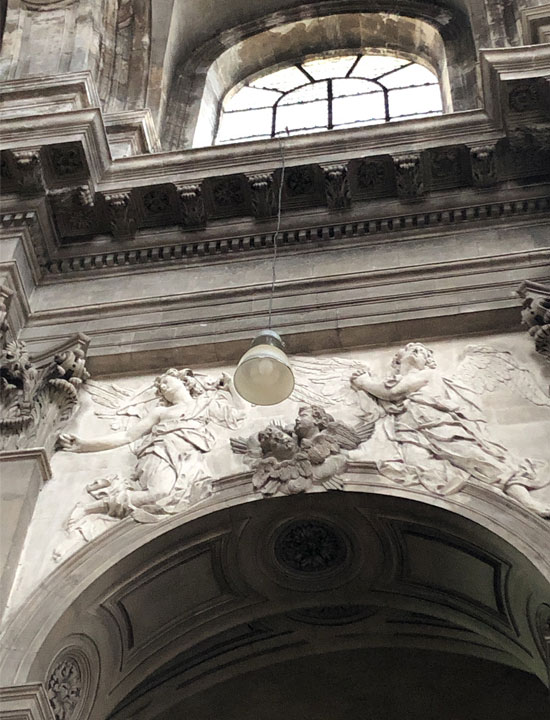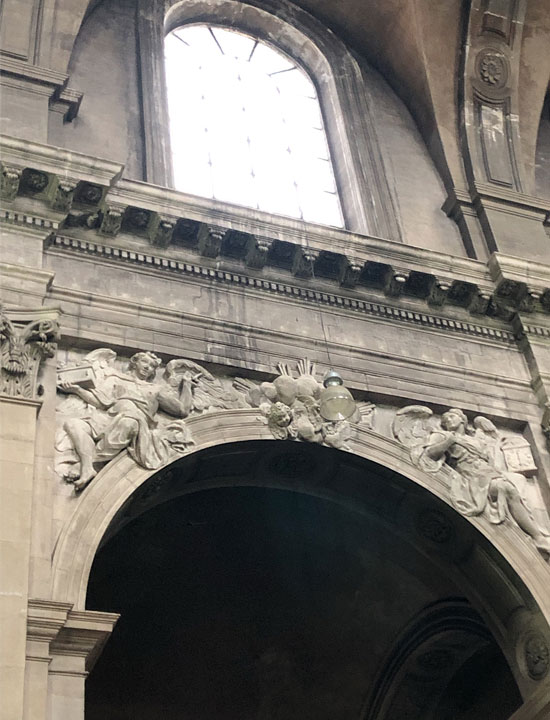 Annunciation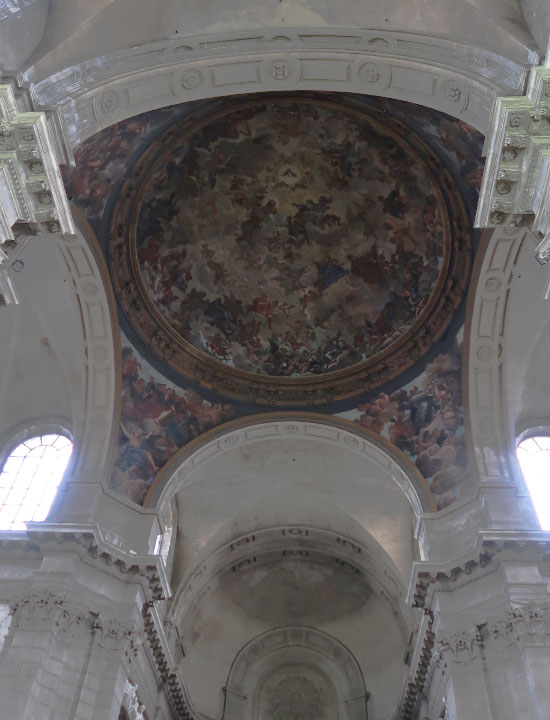 Coupole
Fresco by Claude Jacquart.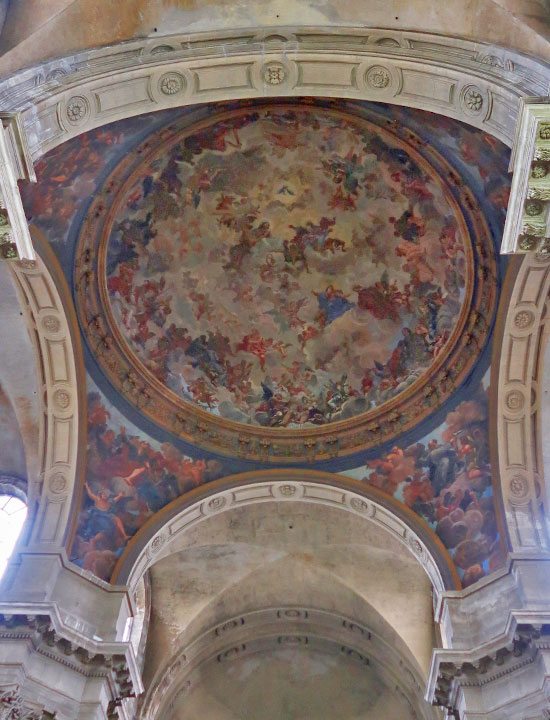 I added a little processing to the image because it doesn't look very nice in normal photography.
Le grand orgue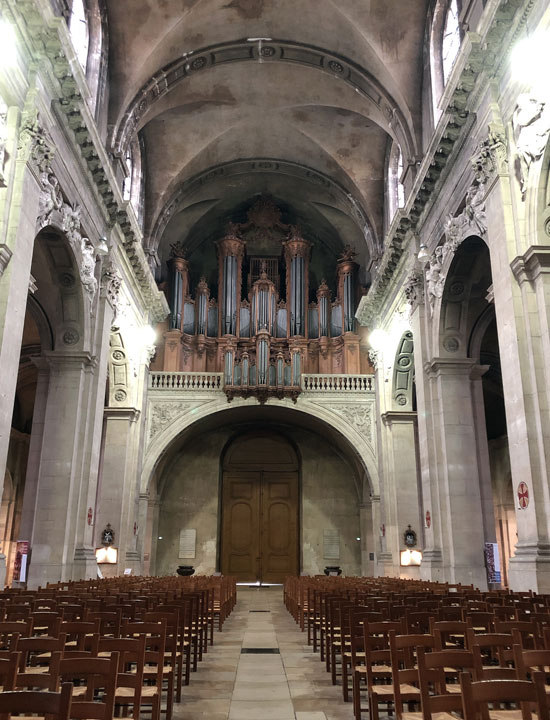 This organ was produced by Nicolas Dupont between 1756 and 1763.
It is said to have the best sound in France.
Summary
Although I have mainly seen Gothic cathedrals, the Nancy Cathedral, which I visited this time, is said to be Baroque and is very simple, both on the exterior and interior.
However, its simplicity also seemed to enhance the cathedral, giving it a unique atmosphere not found in other cathedrals.
The opulent cathedrals have their charms, but the cathedrals where people can pray in silence are also very appropriate for the city of Nancy.
Thank you again for reading to the end of this issue.
You can find out more about day trips from Paris to Nancy below.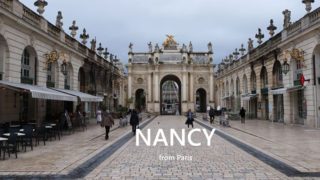 Day trip from Paris to Nancy, the city of Art Nouveau to see Gallé How to get there Complete sightseeing guide
ThisissueintroducesNancy,acityinnorthernFrance.Nancy,about350kmfromParis,isfamousforbeingtheplacewhereArtNouveauflourish...