This issue introduces Nancy, a city in northern France.
Nancy, about 350 km from Paris, is famous for being the place where Art Nouveau flourished.
The town of Nancy was created around the 11th century, but it was Stanislas, Duke of Lorraine in the 18th century, who laid the foundations of the present city.
Originally a city of glassworks, various industries and arts developed in the 19th century as the population grew after the Franco-Prussian War.
The city is very compact, so it is just the right size for a day's tour.
If you are interested in art nouveau and glass art, this is a city you should definitely visit.
Let me now introduce you to Nancy.
How to get from Paris to Nancy
From Paris to Nancy, you can take the high-speed TGV train, operated by French Railways.
It takes about 1 hour 40 minutes.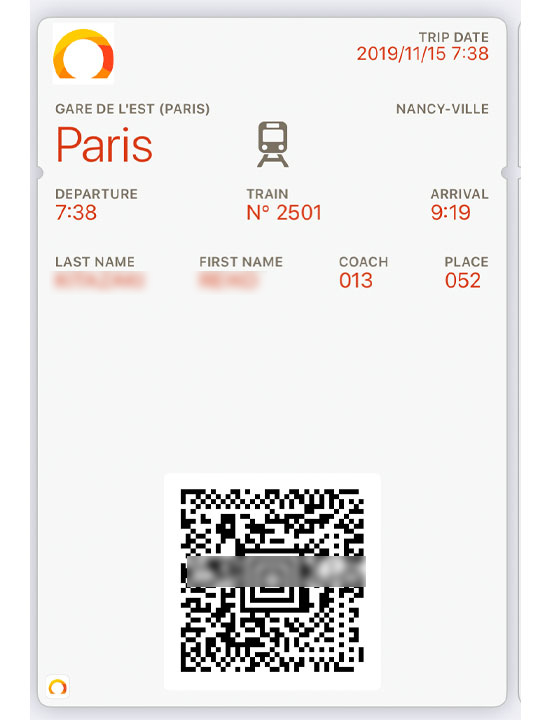 This is an e-ticket from Paris to Nancy.
This trip left Paris at 7.30am and arrived in Nancy at 9.20am.
The fare was very cheap and we travelled in 1st class.
From the hotel to Paris East train station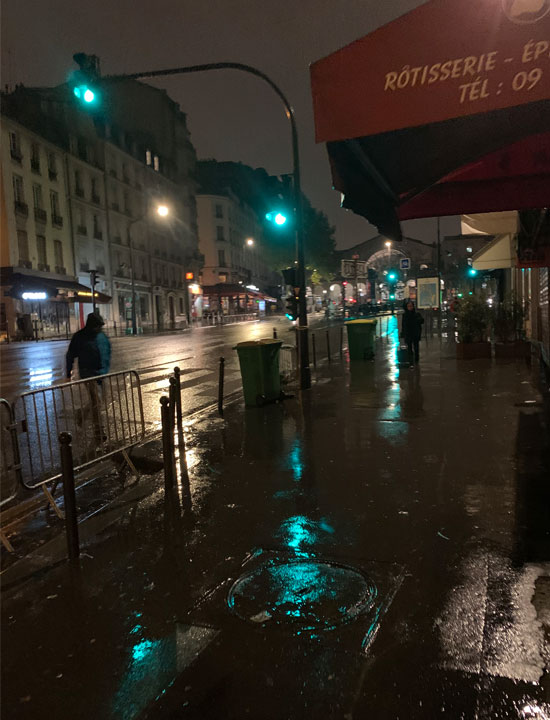 This time, the accommodation is Staycity Appartement hôtel Gare de l'Est.
It is located less than a five-minute walk from Paris East train station, so it is very easy to plan your way there and back without having to take the metro or bus.
For more information.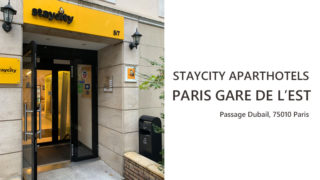 STAYCITY APARTHOTELS PARIS GARE DE L'EST A few minutes' walk from East Station.
WerecommendSTAYCITYAPARTHOTELSPARISGAREDEL'ESTforthosewhoplantotravelfromParistoAlsaceLorraine,Germanyandotherregionstot...
We left the hotel at about 7.15 am, but it was dark outside in Paris in winter.
It was also raining and it felt very cold.
Security is not a particular concern.
If you are going out in summer, at this time it is light outside.
Gare de l'Est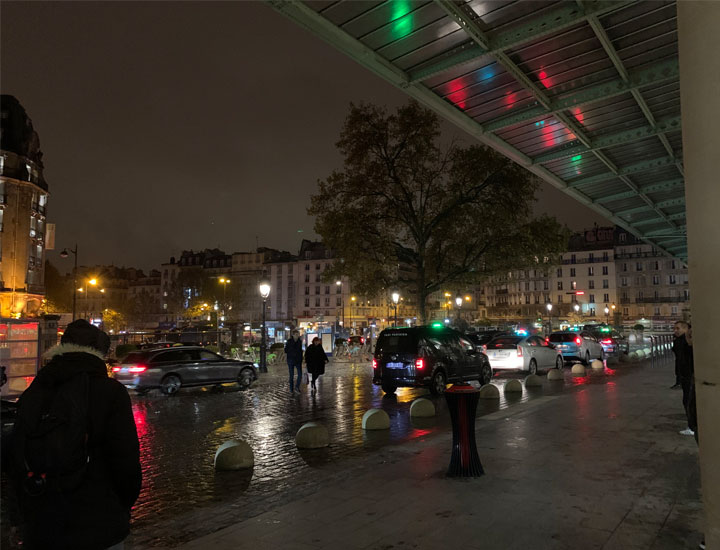 People are sparse, probably due to winter and rain.
This was partly due to the fact that it was a particularly cold day.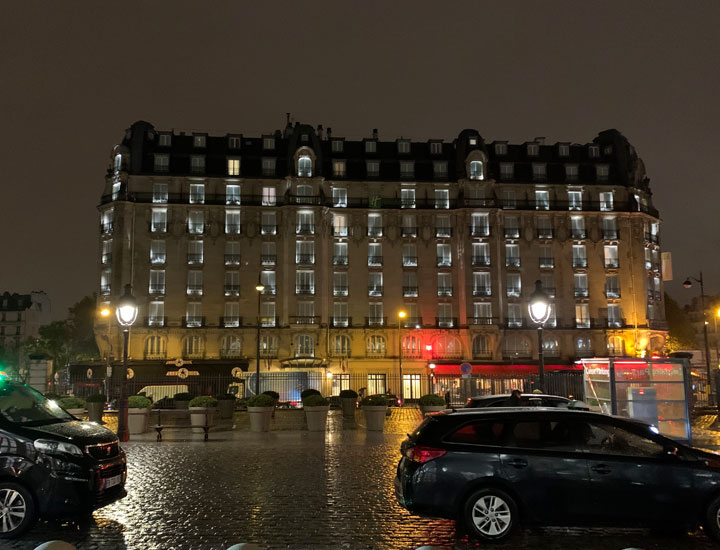 The hotel can be seen from the station and looks fantastic.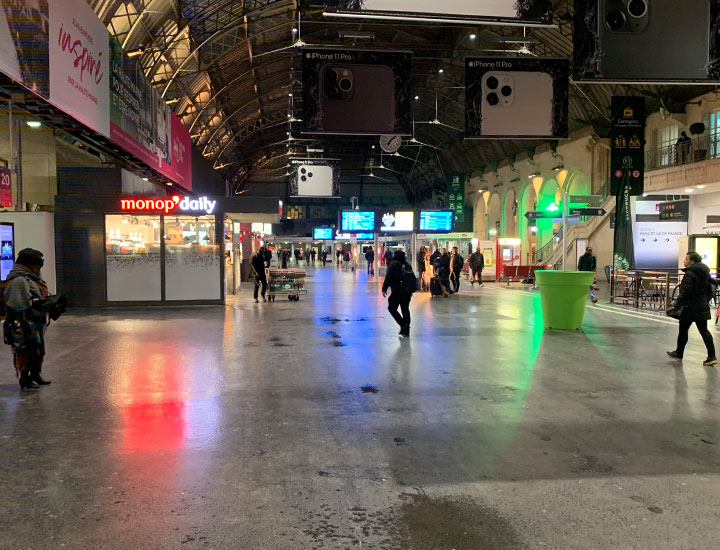 There were not many people in the station.
There is a stove in the centre of the aisle, so everyone gathers there.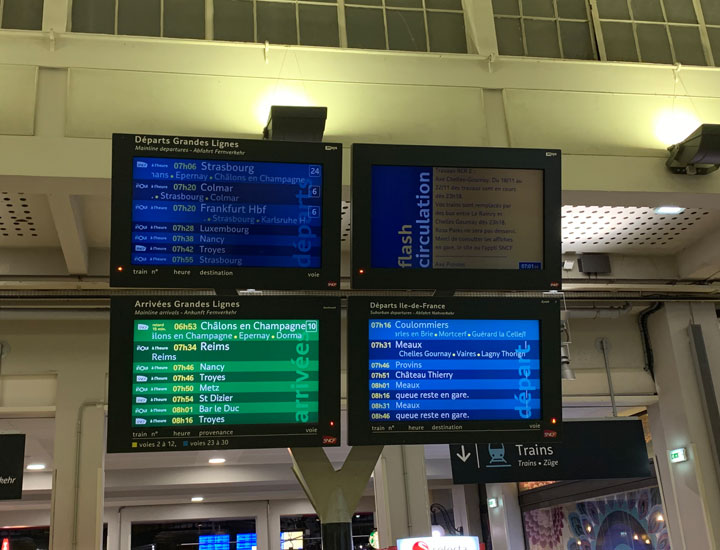 When you arrive at the station, check the timetable first.
Paris trains do not know what platform they will depart from until close to departure.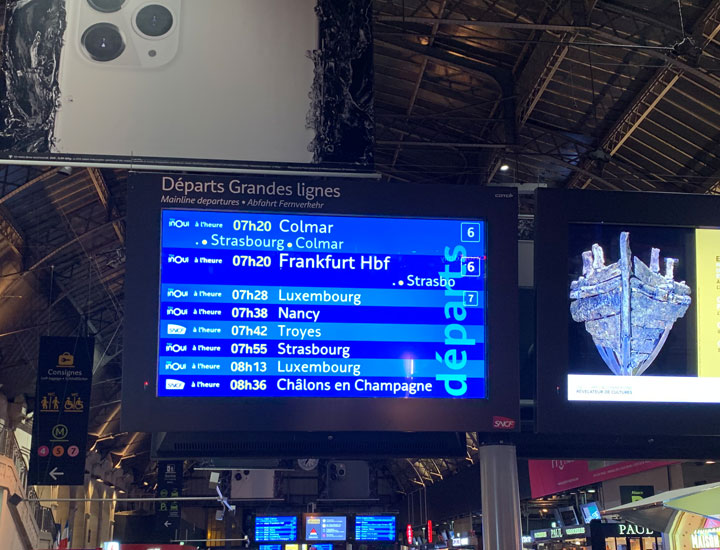 The TGV to Nancy, which we used, departs at 7.38 am.
Departure platforms are not shown even 18 minutes before.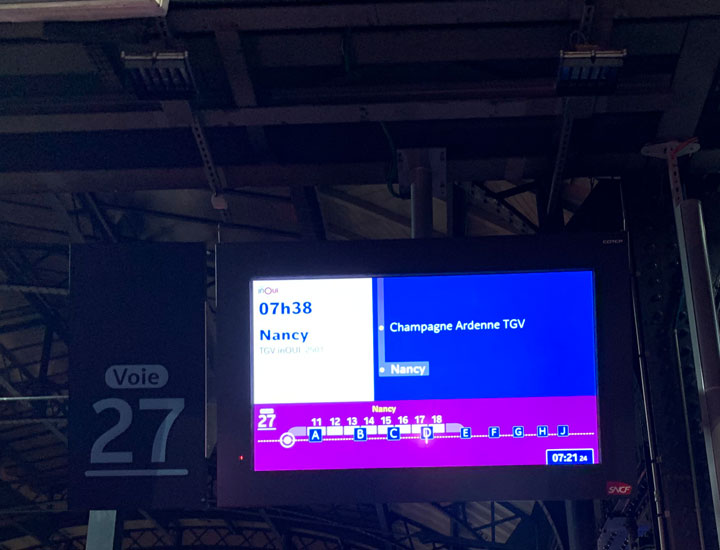 The display showed line 27.
The TGV carriage number and the entrance to the train are marked in alphabetical characters.
Choose a place where the alphabet and your train number are the same.
This time it was train 13, so walk towards B.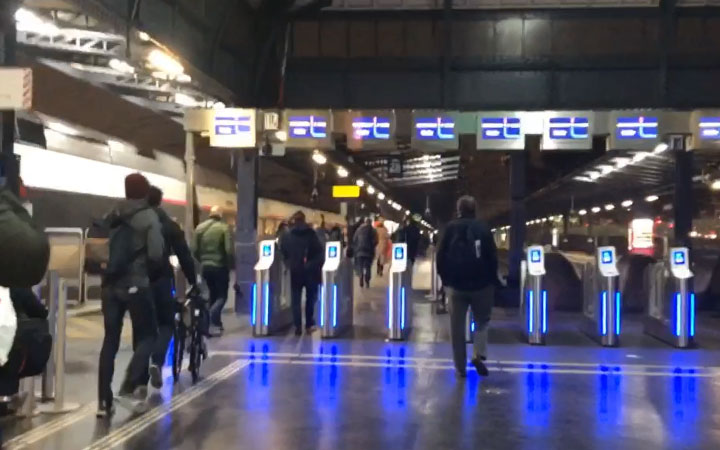 The main train stations in Paris have automatic turnstiles.
You can pass through the gate by holding up the QR code on your smartphone or printed ticket.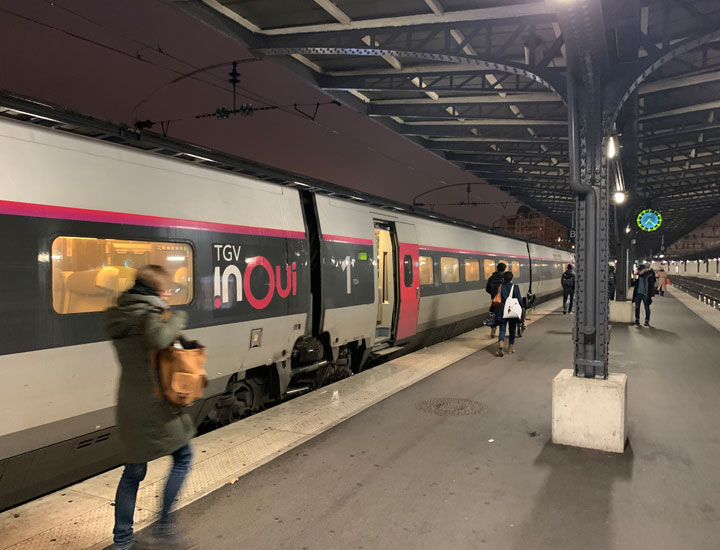 Finally, it is time to leave for Nancy.
Gare de Nancy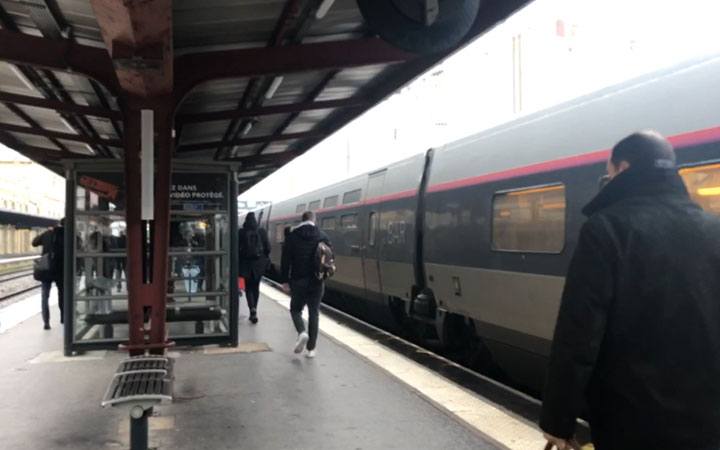 Arrive at Nancy station almost on time.
The journey, which took about one hour and 40 minutes, really flew by.
Overall, the number of passengers was low.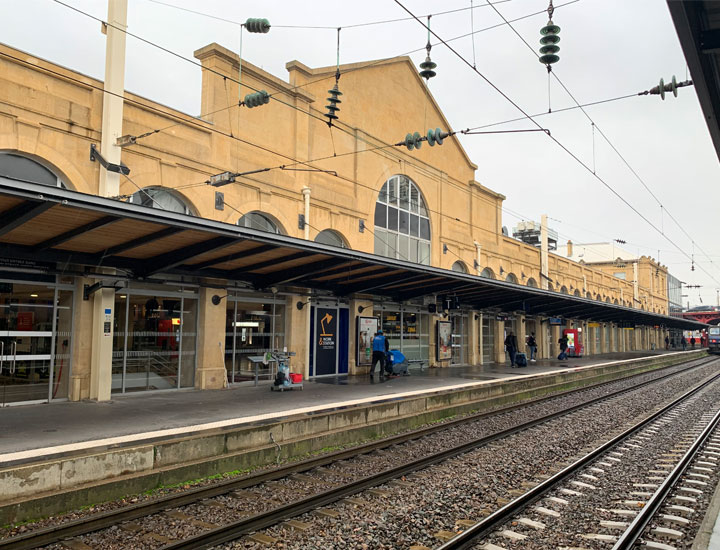 It is not a very big station, so there is no need to get lost.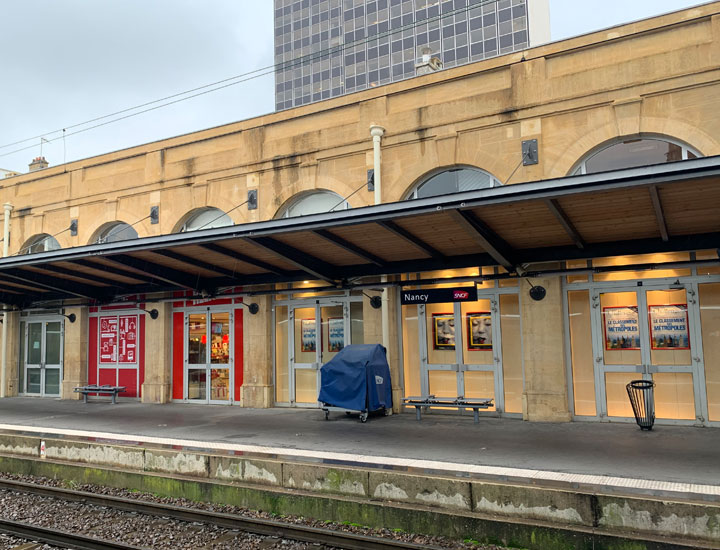 I use various train stations in the French regions, but Nancy station is quite lonely.
However, it can be a little crowded at certain times of the day.
Nancy train station is small for a train station, but is a key transport link between Paris and Vienna and Luxembourg, Lyon and Marseille.
They want to expand the line, but this is difficult due to the small size of the original station and its location in the town centre.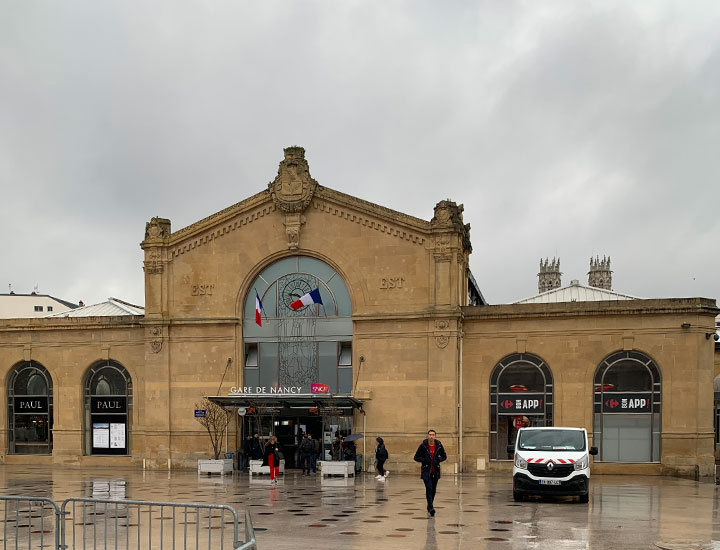 In front of Nancy train station.
The aspect from the late 19th century remains intact.
Tourism in Nancy
Almost all major tourist attractions are covered.
The Blue and Green Line used buses.
The other darker colours are the routes toured on foot.
The route leaves from Nancy station and returns to Nancy station.
Brasserie Excelsior Nancy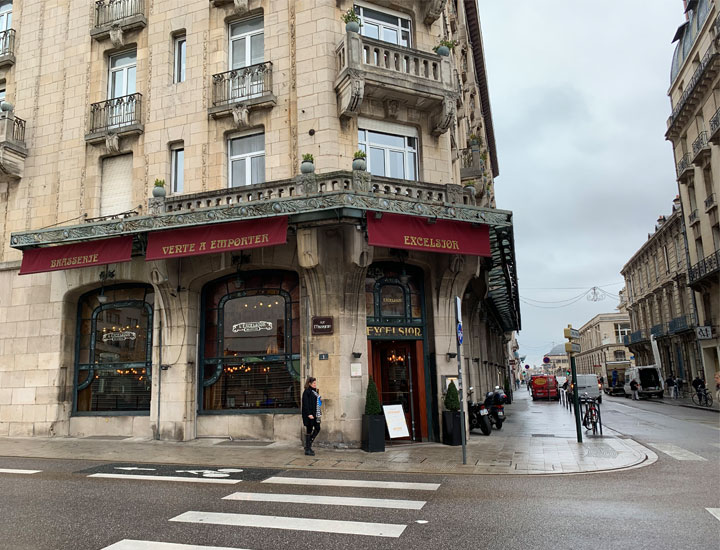 Brasserie Excelsior Nancy
Address:50 Rue Henri-Poincaré, 54000 Nancy, France
Opening hours: Tuesday to Saturday 08:00~00:30 Sunday, Monday 08:00~23:00
Founded in 1911.
The interior of the restaurant, which is over 100 years old, is refined in an art nouveau style.
It is located right outside Nancy station.
This time we stopped first and had breakfast.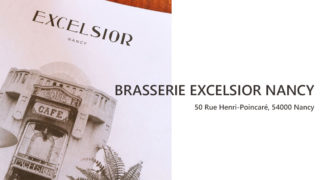 Brasserie Excelsior Nancy France Breakfast in an Art Nouveau restaurant
WhenyoucometoNancy,yourfirststopshouldbeBRASSERIEEXCELSIORNANCY.TheArtNouveaubuildingandinteriorarestillpreservedtodayan...
Porte Stanislas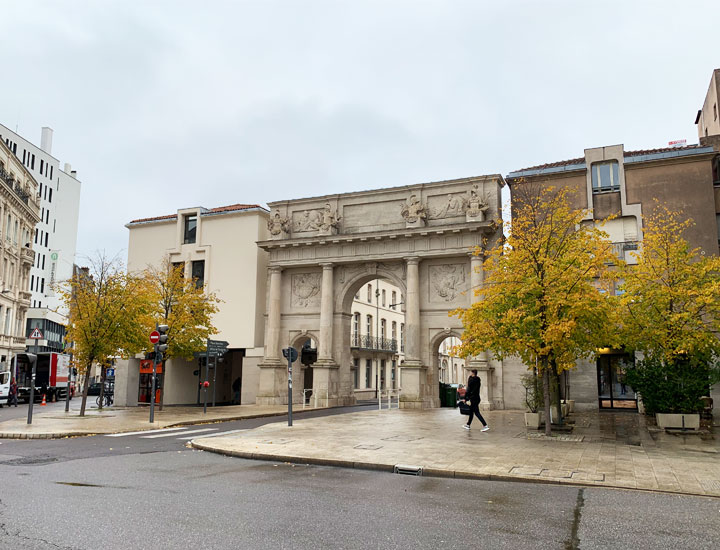 The Porte Stanislas is located between leaving Brasserie Excelsior and the bus stop.
It was created in the 18th century as part of Prince Stanislas' urban development plan.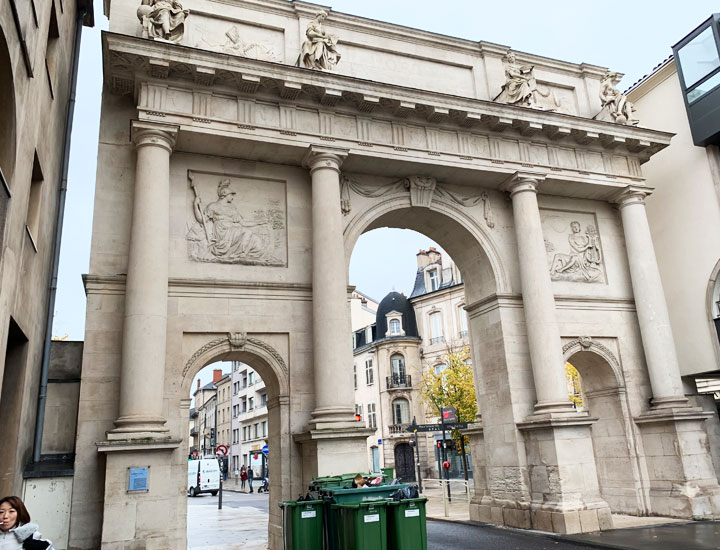 It is said to be Doric in style, so it is worth a visit.
Bus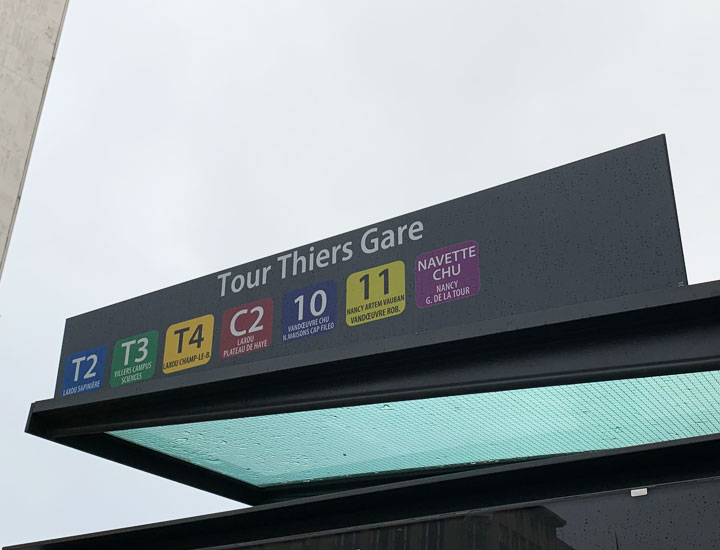 After breakfast at Brasserie Excelsior and admiring the Porte Stanislas, head to the Musée de l'École de Nancy.
We managed to get from Nancy train station to the Musée de l'École de Nancy within walking distance, but we took the bus because it takes 20 to 30 minutes and we also wanted to conserve our energy.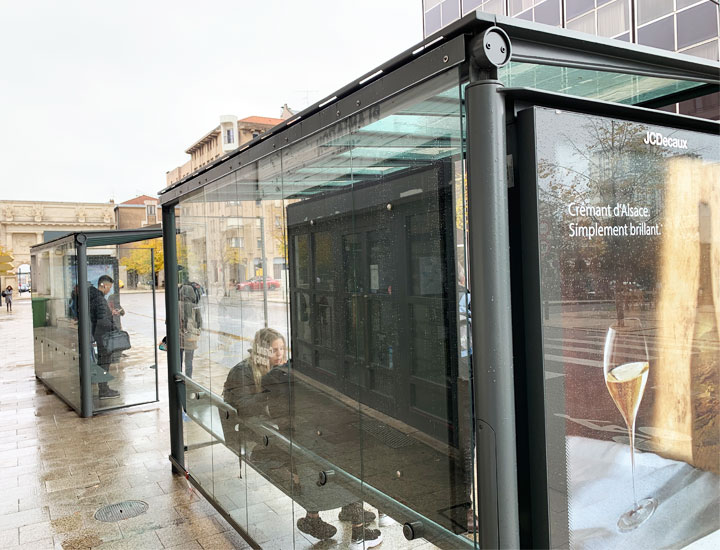 The nearest bus stop to Brasserie Excelsior is Tour Thiers Gare.
Several lines serve the area, but we will be using line 11.
This is the blue line on the map introduced earlier.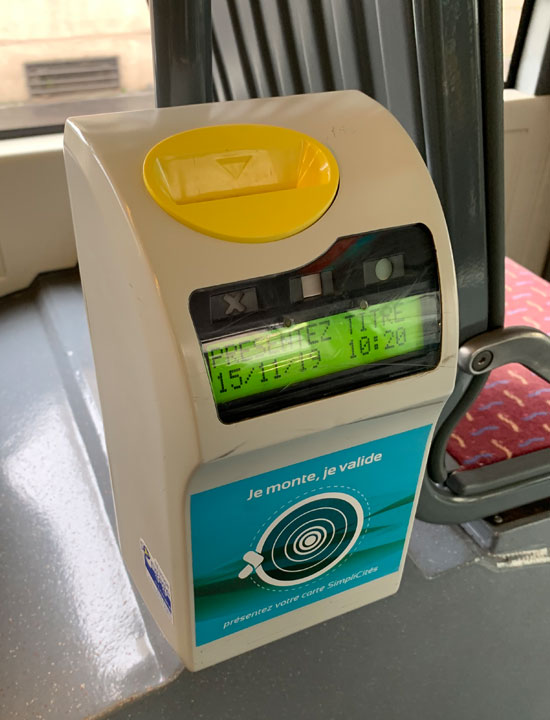 The boarding procedure is the same as for buses in Paris.
You can buy tickets in advance or from the bus conductor.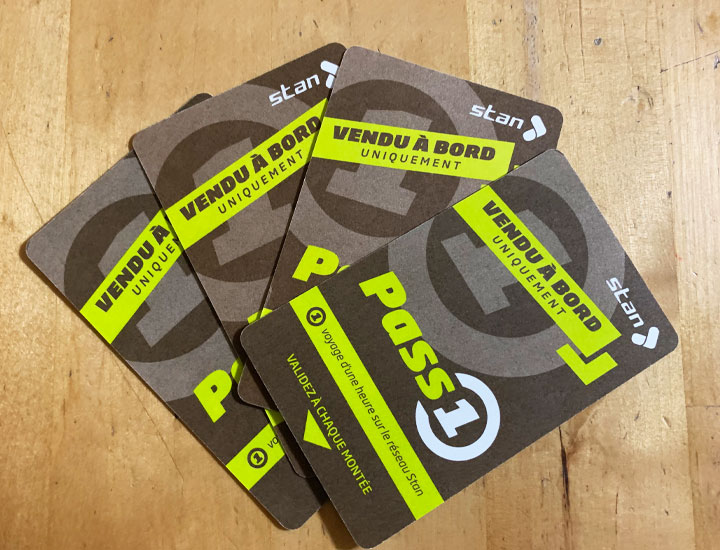 The fare is EUR 1.3 if purchased in advance and EUR 1.5 if purchased from the conductor.
Bus tickets are the size of a business card.
It is quite large.
This time, the bus came as soon as it arrived at the station, so I bought it on board.
The purchased ticket is passed through the ticket machine shown in the picture.
The interior of the vehicle is clean and comfortable.
The next stop is also shown on the screen, so you can't go wrong.
The nearest station to the Musée de l'École de Nancy is Nancy Thermal.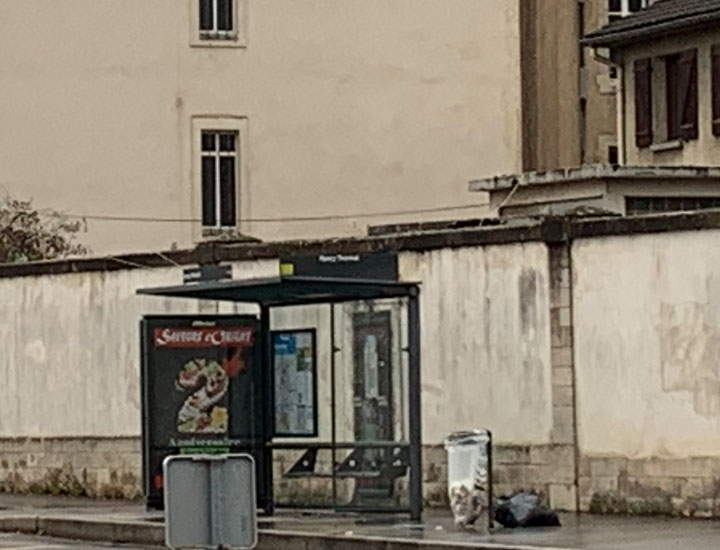 Arrived at Nancy Thermal
The Musée de l'École de Nancy has been passed by, so go back a little.
Musée de l'École de Nancy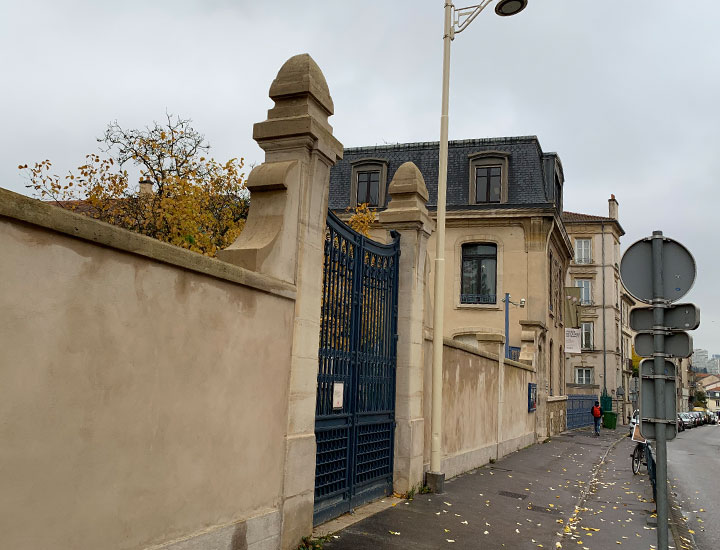 Address:38 Rue Sergent Blandan, 54000 Nancy, France
Opening hours: Wednesday – Sunday 10:00~18:00
Closed: Monday and Tuesday.
It is closed on two weekdays.
Take care when planning your trip.
The exhibition focuses on Emile Gallé and includes glassware, ceramics, furniture, paintings and stained glass.
A must-see attraction when in Nancy.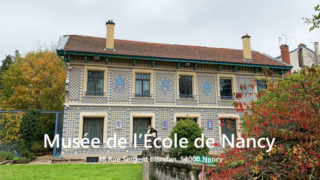 Musée de l'École de Nancy France Visit the Art Nouveau masterpiece Emile Gallé.
ArtNouveauemergedinEuropeattheendofthe19thand20thcenturies.TheplacewhereArtNouveauflourishedmostwasNancy,France.Andatthe...
Bus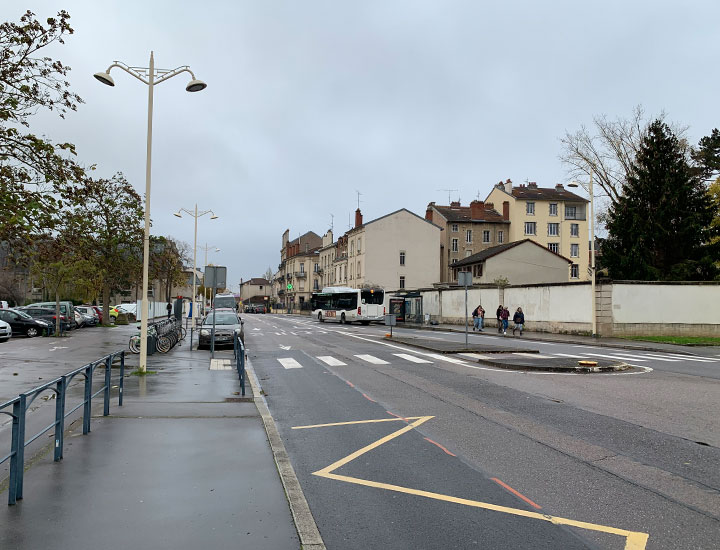 After visiting the Musée de l'École de Nancy, return by bus to the centre.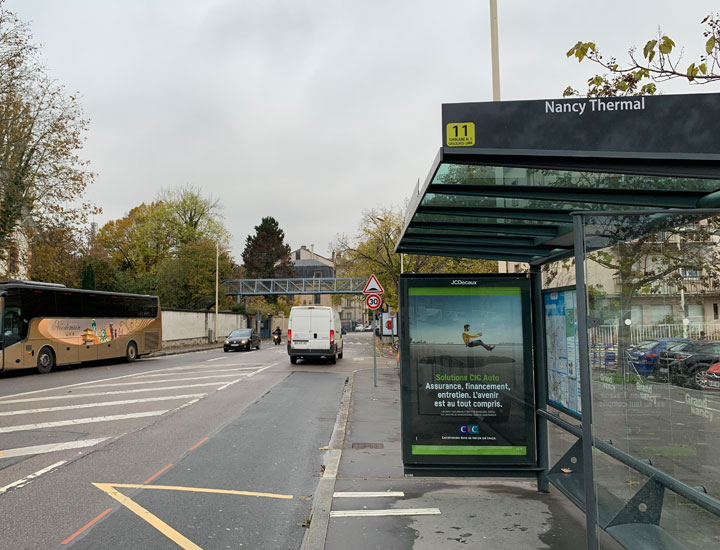 Same as before, number 11, take the bus from Nancy Thermal.
On the map, go through the green line.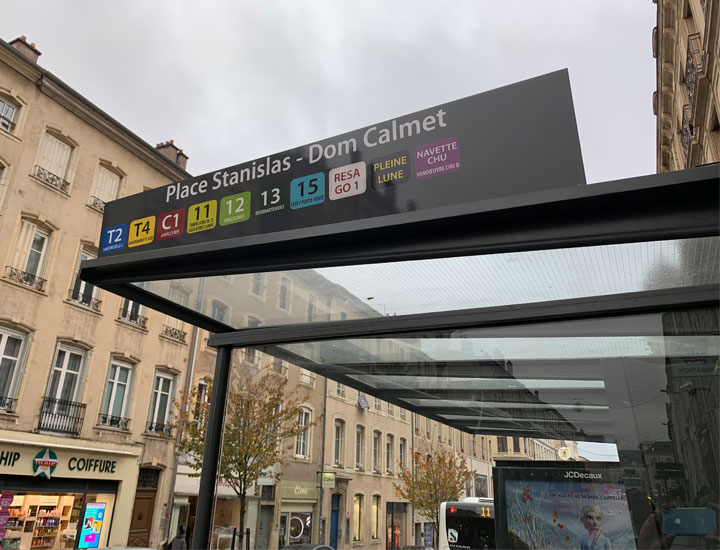 The drop-off stop is Place Stanislas – Dom Calmet.
The ride takes about 15 minutes.
The view from the bus was lovely.
Next destination, Nancy Cathedral, will be a 5-minute walk away.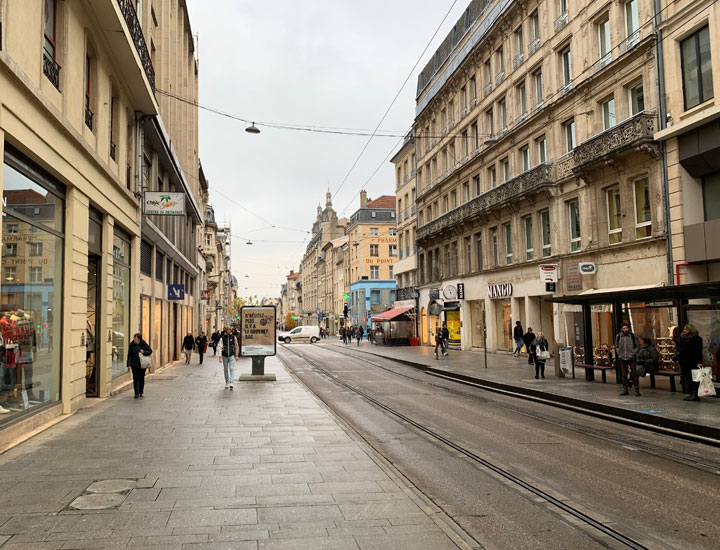 From the bus stop, head towards rue Saint-Georges.
The street is wide and easy to walk down.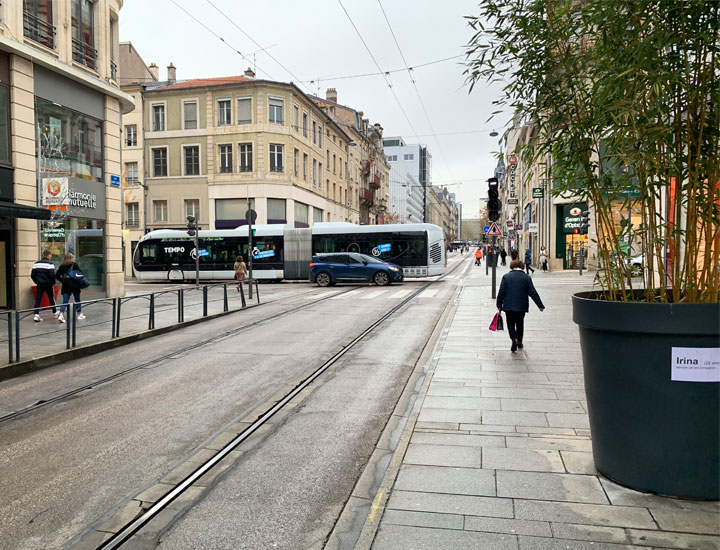 The streets, where trams also run, are uniquely European.
A variety of shops also line the streets, making it a great place for shopping.
Cathédrale Notre-Dame-de-l'Annonciation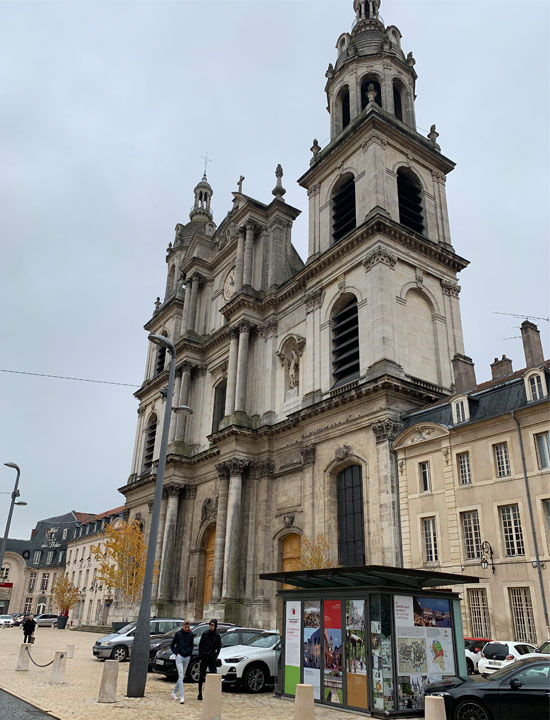 Address:56 Place Mgr Ruch, 54000 Nancy, France
The cathedral, built in the 18th century, is classical and very serene.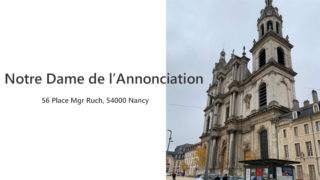 Notre Dame de l'Annonciation Nancy One of the finest sounding organs in France.
WearepleasedtointroduceyoutoNancyCathedral.ThecathedralinthecentreofthecityisoneofNancy'smostpopularattractionsandsymbol...
Place Stanislas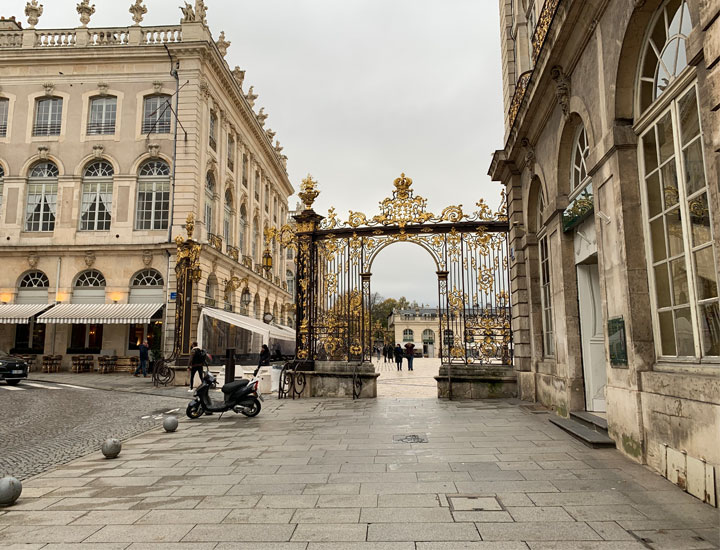 From Nancy Cathedral, head to Place Stanislas via Rue Maurice Barres.
You can continue straight ahead, but if you go from Rue Pierre Fourier via Rue des Dominicains, you will find the Nancy Tourist Office on your right.
Nancy's specialities and other products are available for sale, so drop in and have a look if you are interested.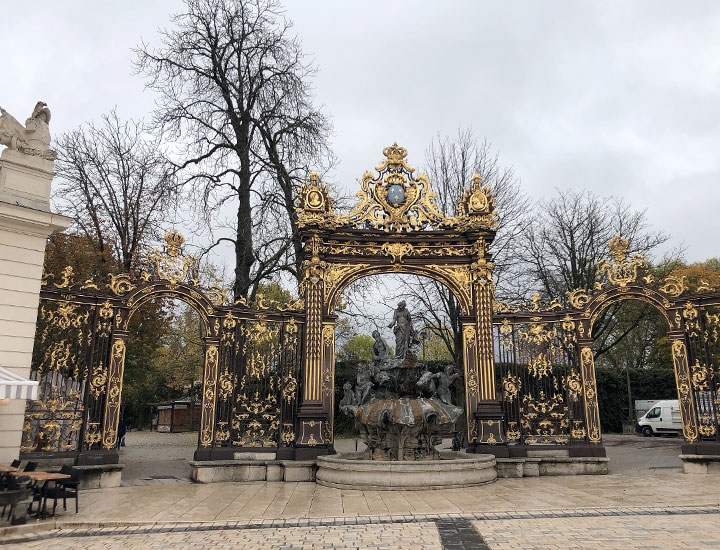 Completed in the 1750s, Stanislas Square has six rococo gilded gates.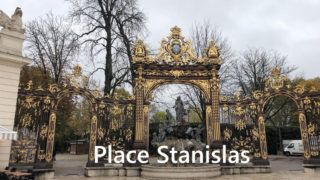 Place Stanislas Nancy Fourth most beautiful square in the world
PlaceStanislasisconsideredthemostbeautifulsquareinFrance.ItsbeautyisnotonlylimitedtoFrance,butissaidtobeoneofthemostbeau...
Basilica of Saint Epvre of Nancy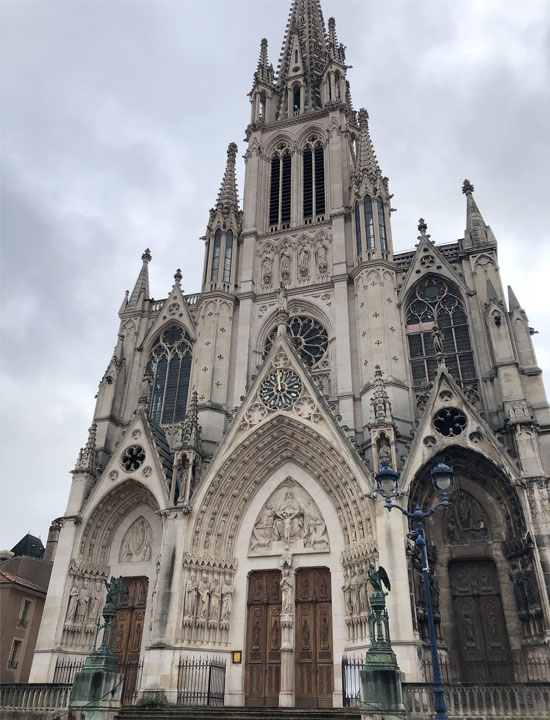 Address:Place Saint-Epvre, 54000 Nancy, France
After passing Place Stanislas, continue on Rue d'Amerval, Rue Lafayette and Rue des Dames until you come to the Basilica of Saint Epvre of Nancy.
Wooden doors are said to have been made in Bavaria.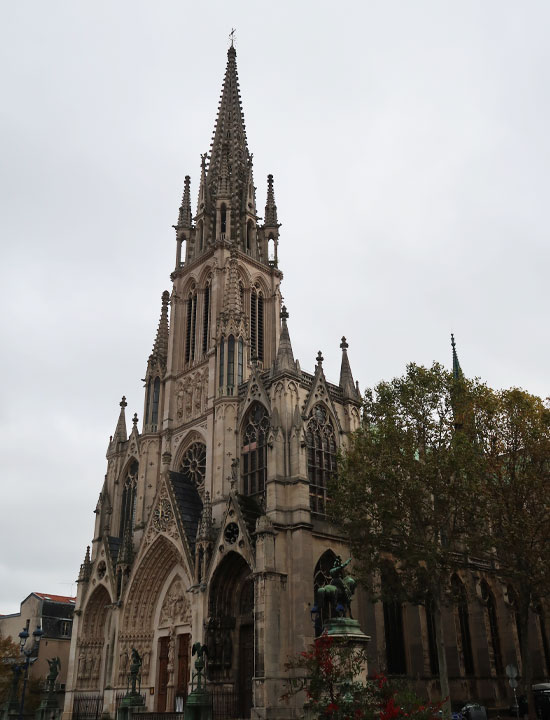 A very large church stands on a narrow street, so it is difficult to try to capture the whole picture.
Unfortunately, we were not able to go inside, but it appears to have beautiful stained glass windows.
If you can get inside, be sure to admire the stained glass windows.
Adam Jean-François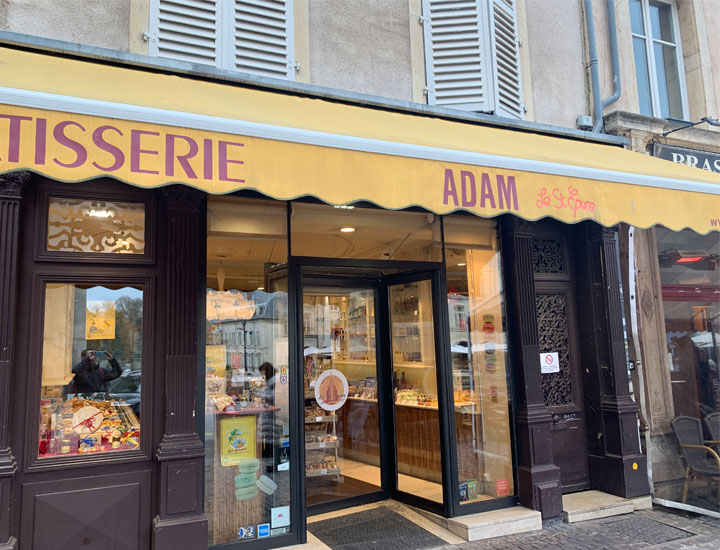 Adam Jean-François
Address:3 Place Saint-Epvre, 54000 Nancy, France
Opening hours: Tuesday to Saturday 08:30~19:30 Sunday 08:30~18:00
Closed: Monday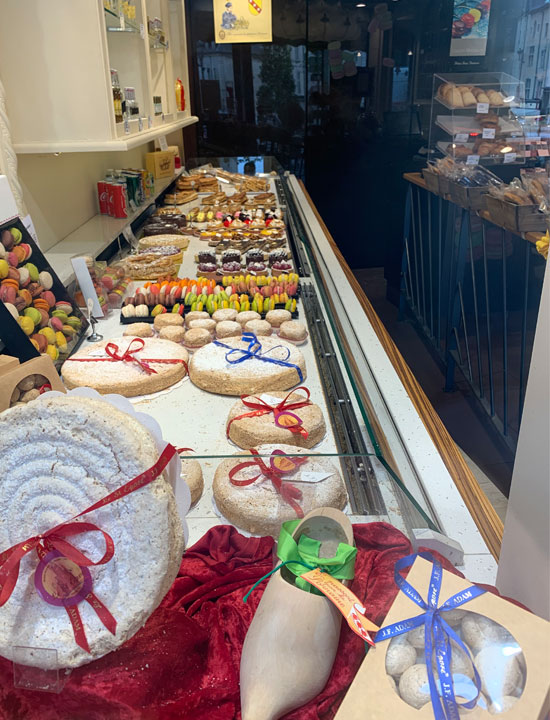 Nancy's favourite cake shop in Nancy.
It has a great local reputation, so if you have a sweet tooth, don't hesitate to visit here.
AU PAIN DE MON GRAND PERE
Address:73 Grande Rue, 54000 Nancy, France
Opening hours: Tuesday to Saturday 07:00~19:00 Sunday 07:00~18:00
Closed: Monday
This is the best place to get good bread in Nancy.
Croissants are particularly recommended.
Du pain et des gâteaux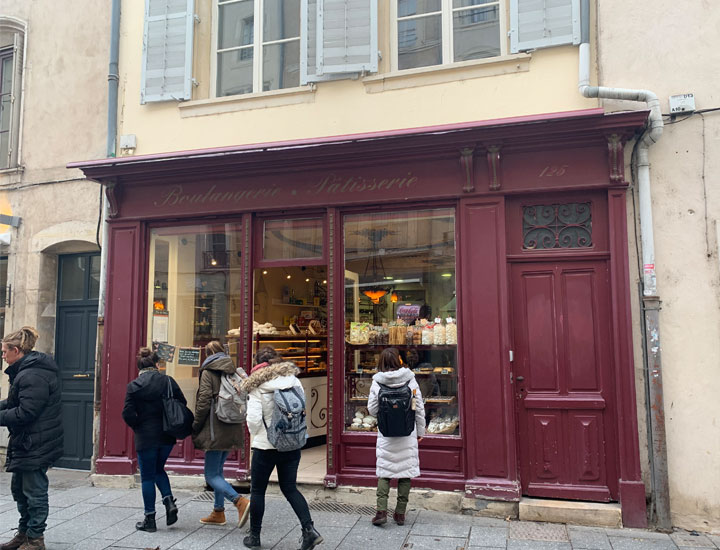 Address:125 Grande Rue, 54000 Nancy, France
Opening hours: 07:00~19:00
Closed: Tuesdays
This is the place to go for unpretentious, old-fashioned bread and cakes.
It is always crowded at lunchtime.
Musée lorrain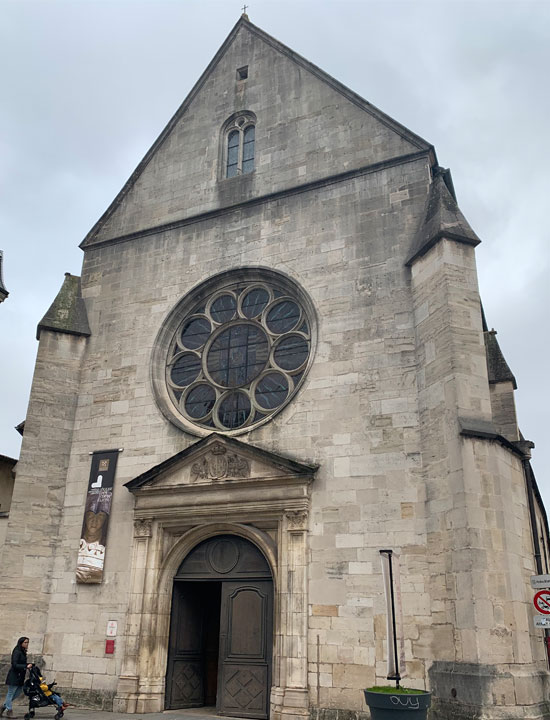 Address:66 Grande Rue, 54000 Nancy, France
Built in the 14th century, this historical museum tells the history of Nancy.
Porte de la Craffe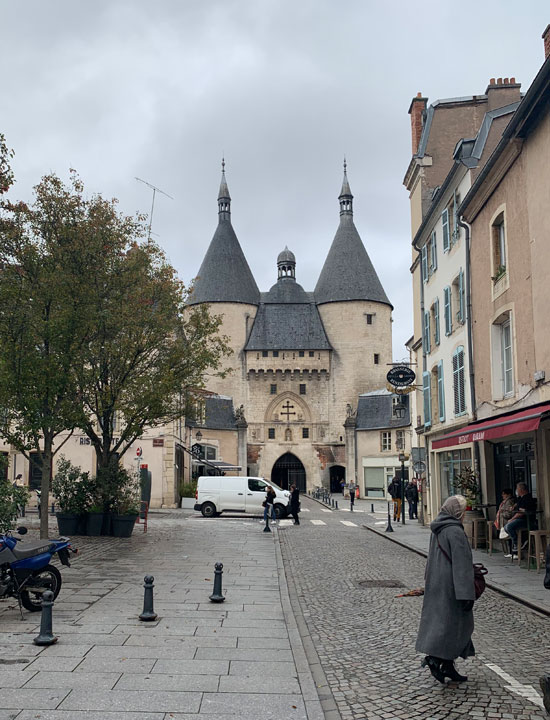 Address:Grande Rue, 54000 Nancy, France
At the end of the Grande Rue is the Porte de la Craffe.
Built in the 15th century, this building is a symbol of Nancy's history.
Musée des Beaux-Arts de Nancy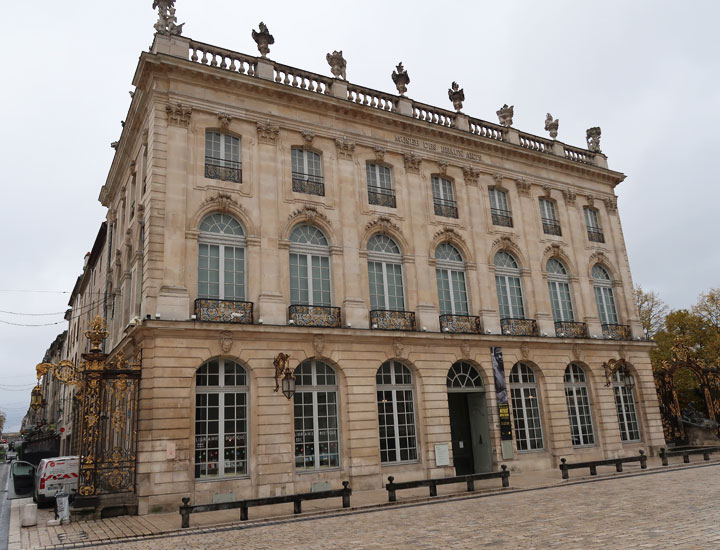 Address:3 Place Stanislas, 54000 Nancy, France
Opening hours: 10:00~18:00
Closed: Tuesdays
The works on display range from the Middle Ages to the present day.
The glassware on display in the basement is also worth a visit.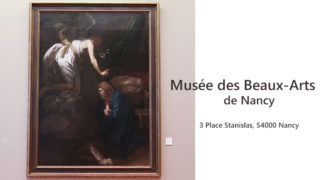 Musée des Beaux-Arts de Nancy France Oldest museum in France
TheNancyMuseumofFineArtsislocatedintheheartofNancy,onacornerofPlaceStanislas.Themuseum,builtonNapoleon'sorders,issaidtoh...
Maison Des Soeurs Macarons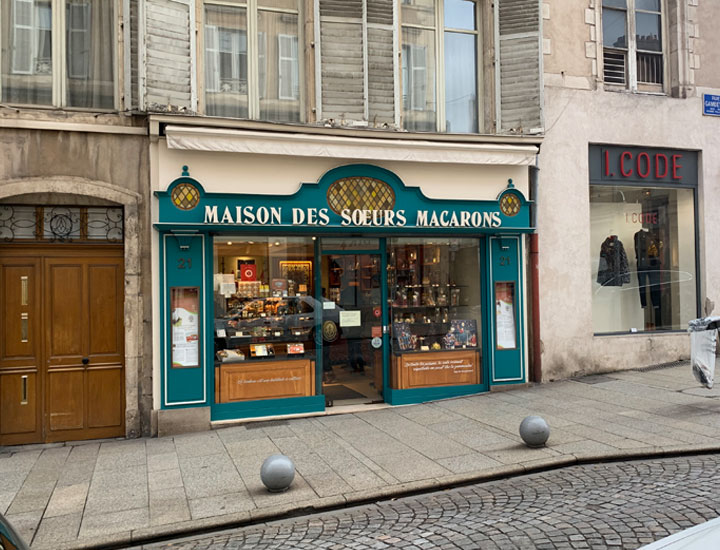 Address:21 Rue Gambetta, 54000 Nancy, France
Opening hours: Monday 14:00~19:00 Tuesday to Friday 09:30~12:30 14:00~19:00 Saturday 09:00~19:00
Closed: Sunday
Macaroons are now a typical French pastry.
Its birthplace is said to be Nancy.
In Nancy, here is a long-established shop that has been around since 1793.
Although very different from modern macarons, we encourage you to buy the original, nostalgic macarons.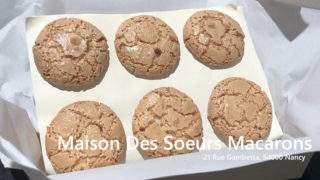 Maison Des Soeurs Macarons France The birthplace of macarons, in business for 200 years.
MacaronsarenowfamousnotonlyinFrance,butalsointernationally.ItissopopularthateveninParis,renownedpastrychefs,includingPie...
Starbucks Coffee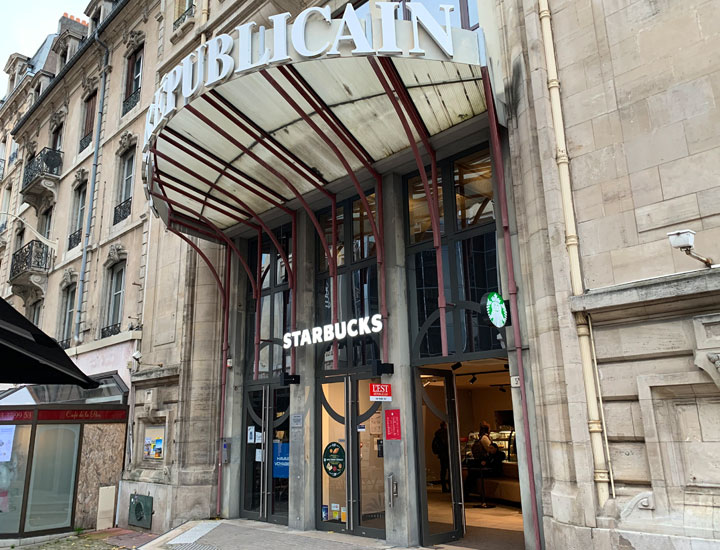 Address:5 Bis Avenue Foch, 54000 Nancy, France
Opening hours: Monday-Friday 07:00~20:00 Saturday 08:00~20:00 Sunday 08:30~20:00
It is strange to introduce Starbucks as a tourist attraction in Nancy, but it is actually a good place to adjust your time.
If you have a short wait for the train home, this is a great place to visit.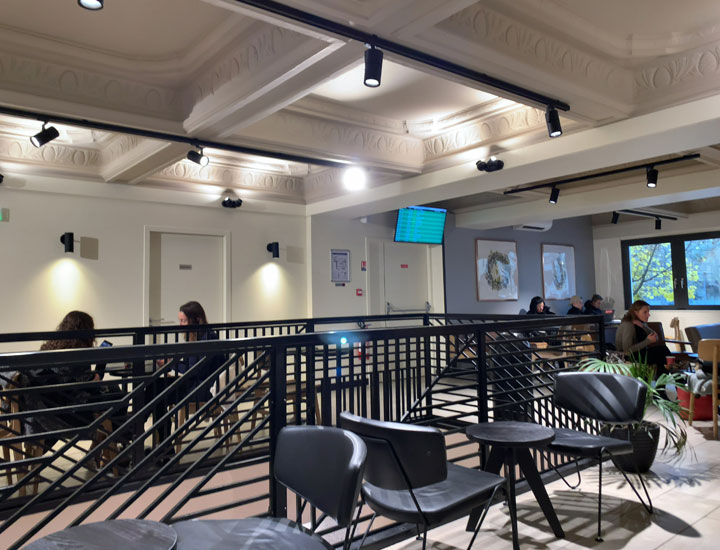 The shop is spacious, very quiet and cosy.
And toilets are available, which is very helpful in Nancy, where toilets are scarce.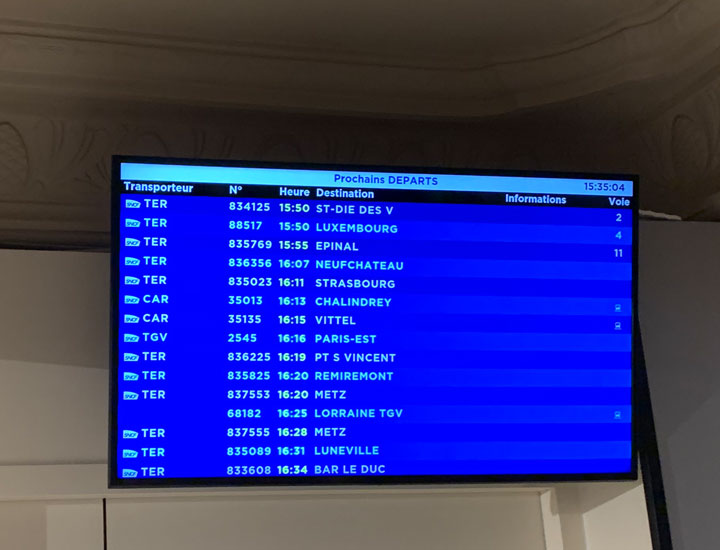 You can also check the departure times from Nancy station in the shop, so you can drink your coffee with peace of mind.
Nancy's toilet situation.
As in any French city, the toilet situation is always a vexed issue.
There are toilets in most places on this tourist route, so you should be fine, but recommended toilets are listed below.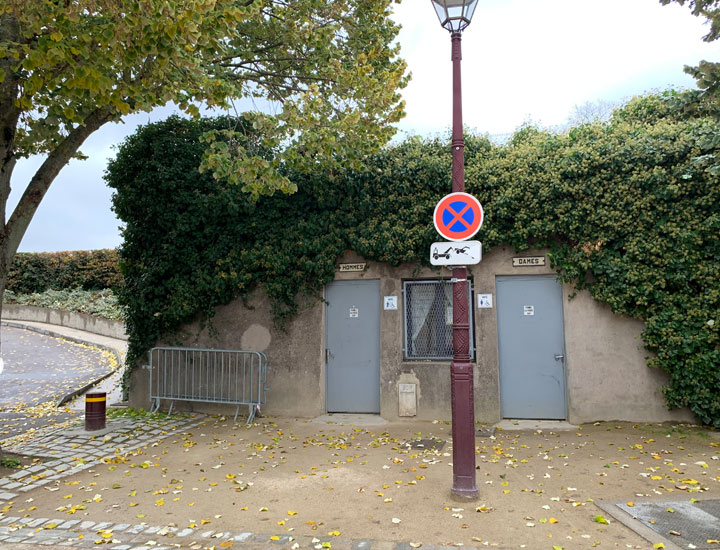 Located on the way from Stanislas Square to Parc de la Pépinière.
This is a convenient place to visit as there is a high concentration of tourist attractions.
The time required
The time spent on this visit to Nancy was approximately five hours.
The museum could also be viewed at leisure.
We only used the bus to get to the Musée de l'École de Nancy, which was just right to save time and conserve energy.
Summary
Overall, the trip was highly satisfactory.
Travel time from Paris is less than two hours, so you won't get bored.
The city of Nancy has a slightly different atmosphere to other French cities, making it a good choice for the more seasoned traveller.
The city is very well maintained, with Art Nouveau buildings everywhere, and the roads are very clear and easy to navigate without getting lost.
Note that since we visited in the cold season, we only looked into Pépinnières Park from the outside, but for those who visit in the warmer months, it is a great place to rest and relax.
Buying sandwiches from a bakery and having lunch is also a good way to spend time.
Thank you again for reading to the end of this issue.