When you come to Nancy, your first stop should be BRASSERIE EXCELSIOR NANCY.
The Art Nouveau building and interior are still preserved today and are very rare in France.
The name 'brasserie' means that there is a wide variety on the menu, and it is open until late at night, but what is particularly recommended is the breakfast menu.
You can choose your breakfast from a selection of three courses, depending on the quantity, so it is not a particular problem if you do not understand French.
A breakfast surrounded by art nouveau works of art is an absolutely unique and wonderful experience.
A stop here at the beginning of your sightseeing trip will motivate you and will be a great start to your day.
Now let me introduce you to some of them.
BRASSERIE EXCELSIOR NANCY
Location
BRASSERIE EXCELSIOR NANCY
Address:50 Rue Henri-Poincaré, 54000 Nancy, France
Opening hours: Tuesday to Saturday 08:00~00:30 Sunday, Monday 08:00~23:00
Closed: None
History
1911 Opened by Brasseur (brewer) Louis Moreau.
With its Art Nouveau exterior and interior decorated with works by Nancy School artists and sculptors, the shop has earned a reputation in France as a shop that brings French traditions to the present day.
Exterior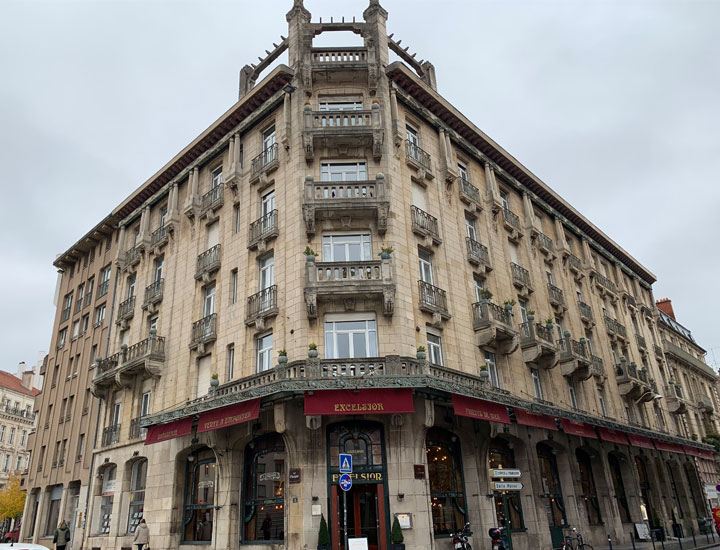 The building, built by Lucien Weissemburger and Alexandre Mienville, may be better seen up close.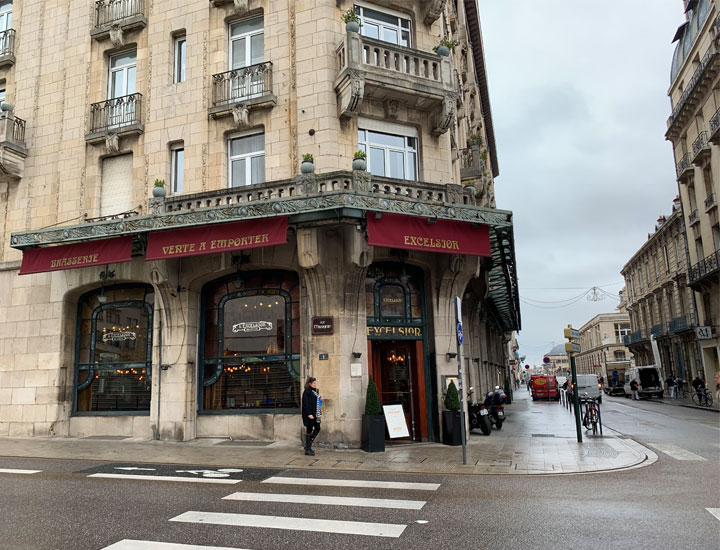 When approaching the shop, there was an atmospheric entrance on the corner, so we tried to enter from here, but unfortunately this was closed.
(may be due to construction work etc.).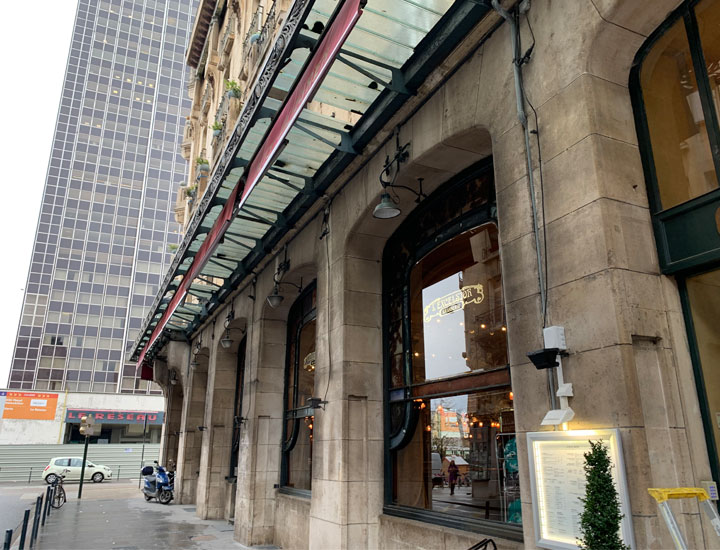 The entrance was on the Rue Henri-Poincaré side.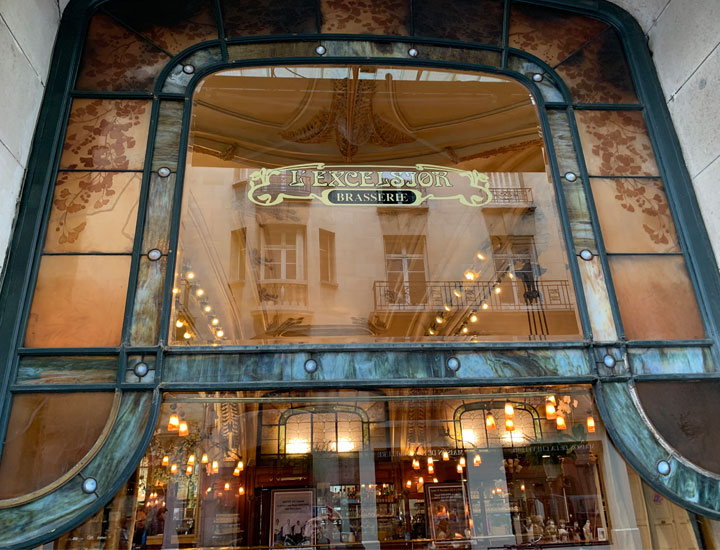 The shop's logo is in the Art Nouveau typeface Arnold Böcklin.
It is recommended to walk down the street and admire the glass piece by piece.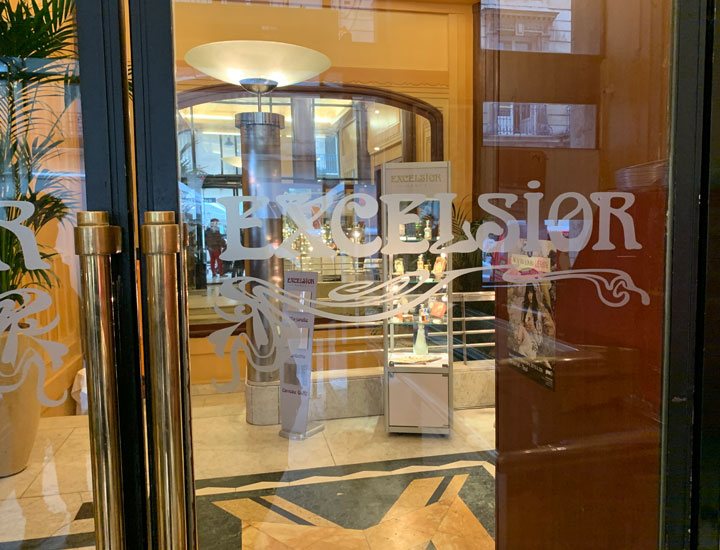 Very beautiful typeface.
Interior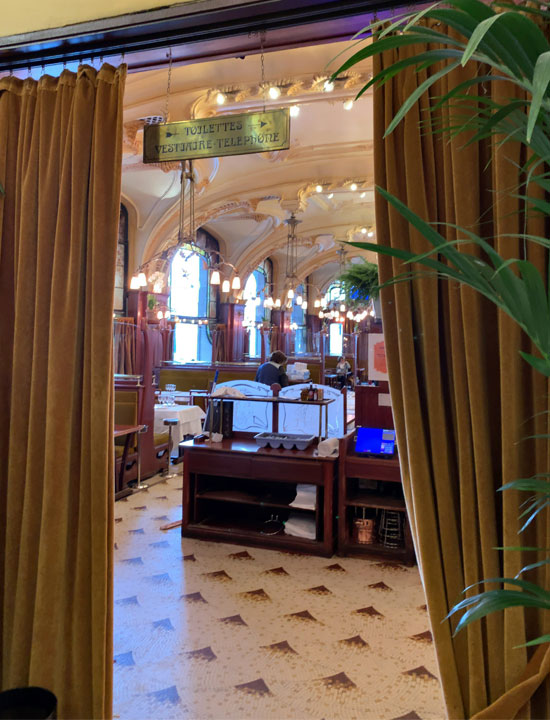 You enter the shop through a long curtain.
The chandeliers are eye-catching.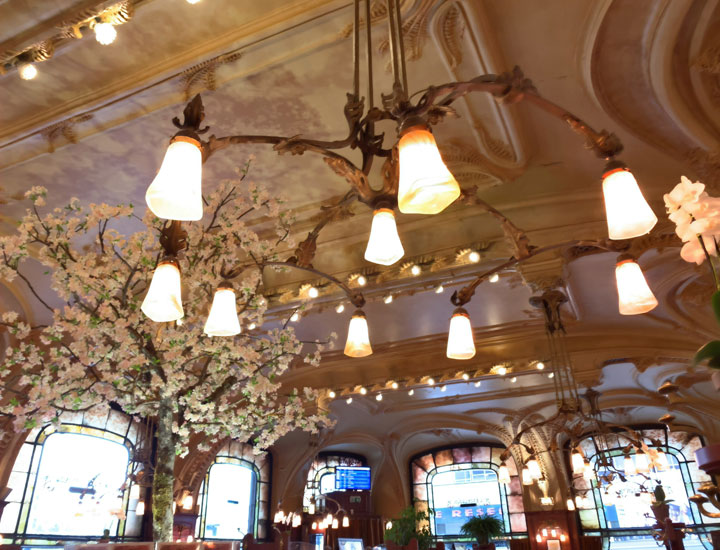 Art Nouveau chandeliers and ceilings, a unique atmosphere like no other.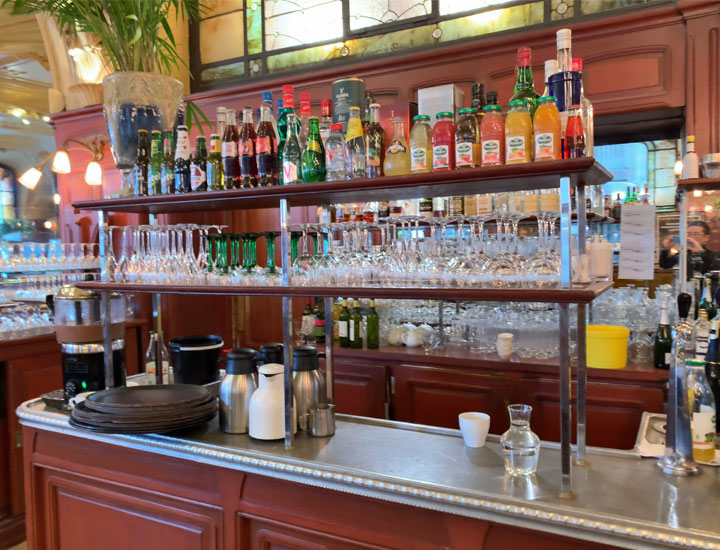 The bar counter is ordinary, but the shelves behind it attract the eye.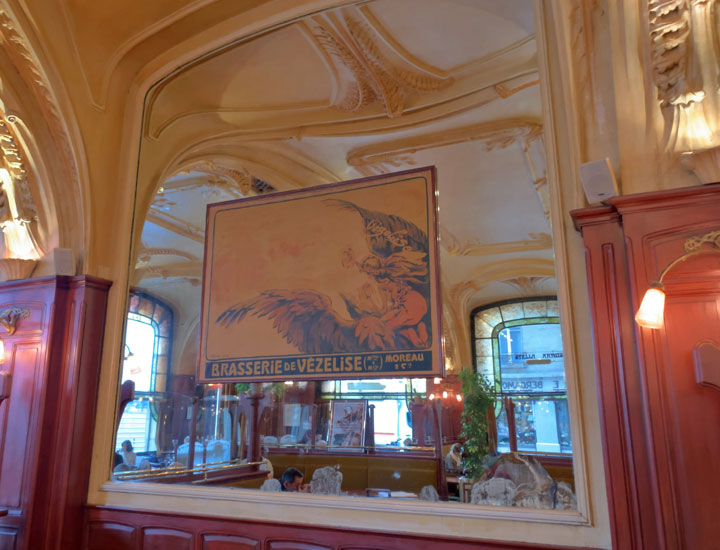 Mirror with beautiful curved lines.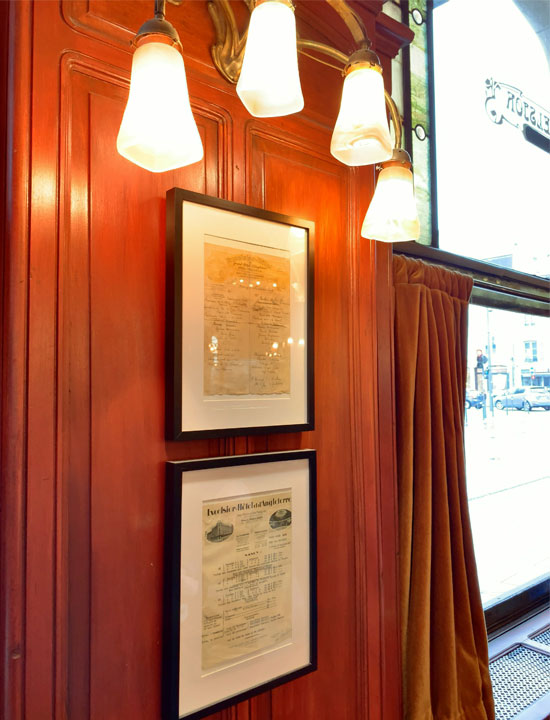 Gentle light illuminates mahogany walls.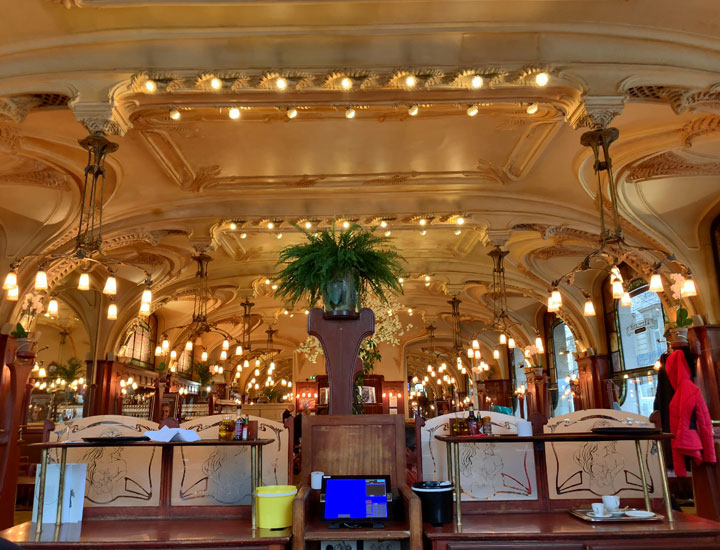 Seats were taken at the far end by the window.
It was a very good seat with a panoramic view of the restaurant.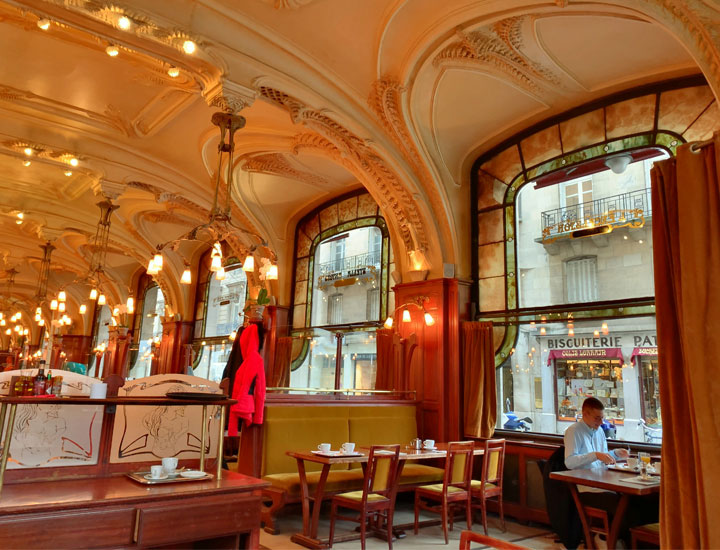 The restaurant was very empty as it was a little off breakfast time.
Nevertheless, a few locals were present.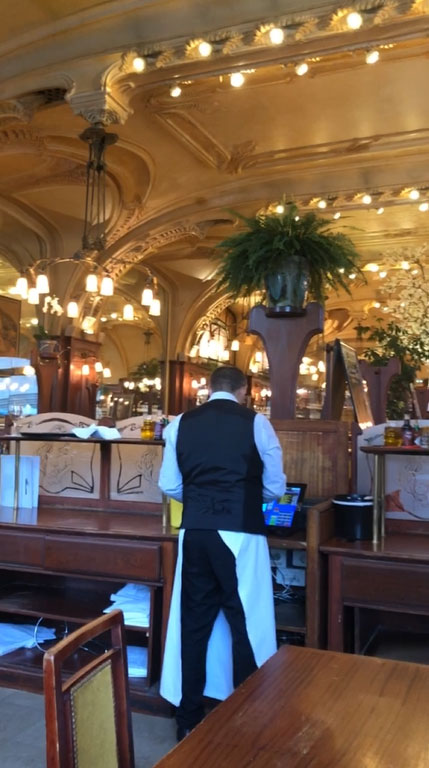 Garçon only speaks French.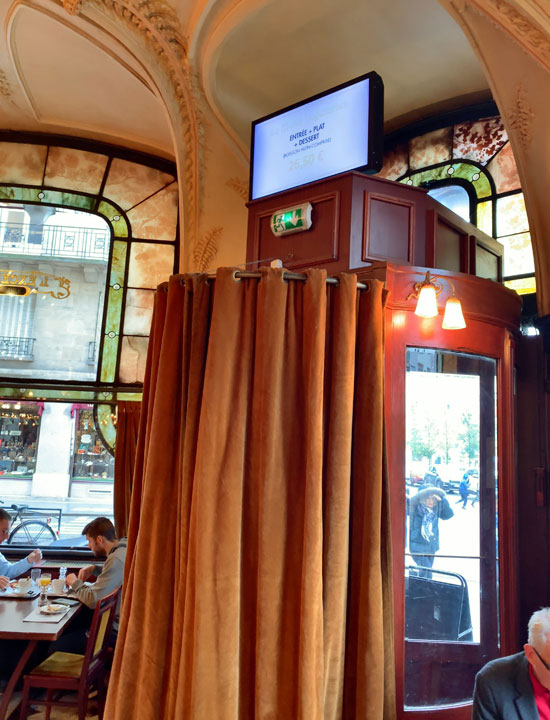 Behind the main entrance to the shop.
I wanted to enter the shop from here because of my mood.
Toilets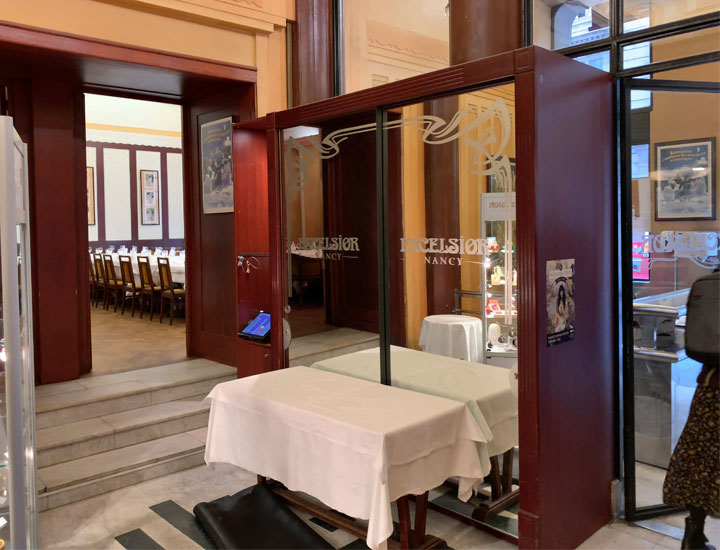 Toilets are located at the bottom of the stairs at the entrance to the restaurant we have just entered.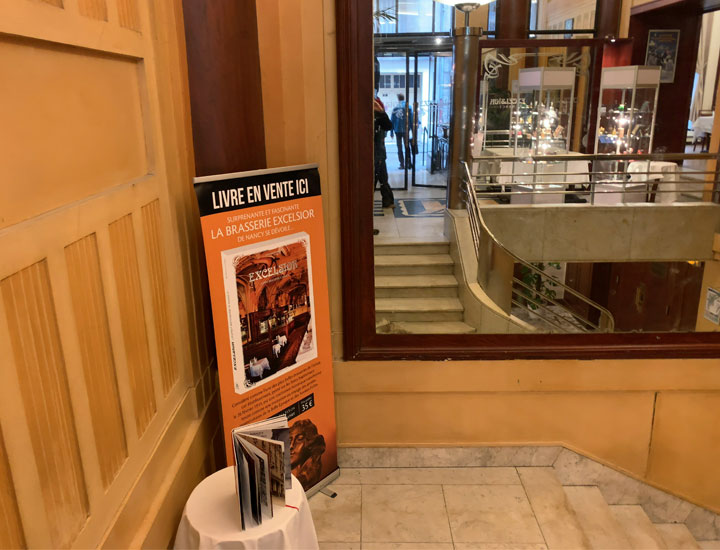 There is a toilet at the end of a staircase decorated with a large mirror.
It is free to use and there is no specific PIN or other type of PIN.
Menu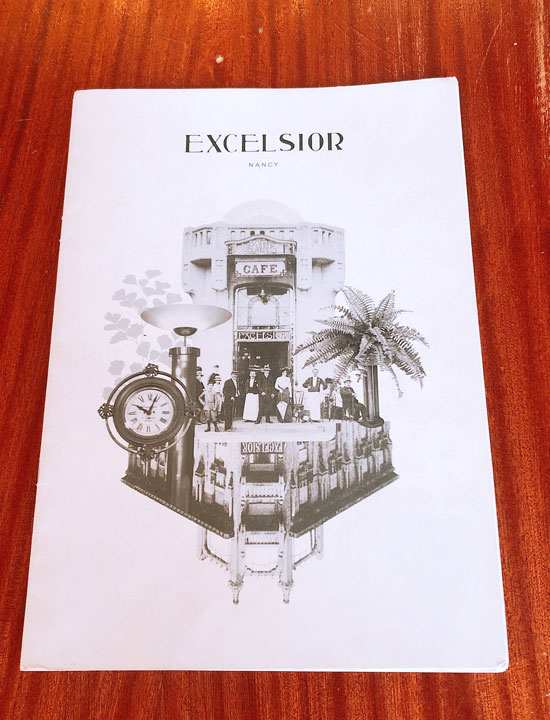 The menu is simple.
I don't think I've seen these simple menus recently.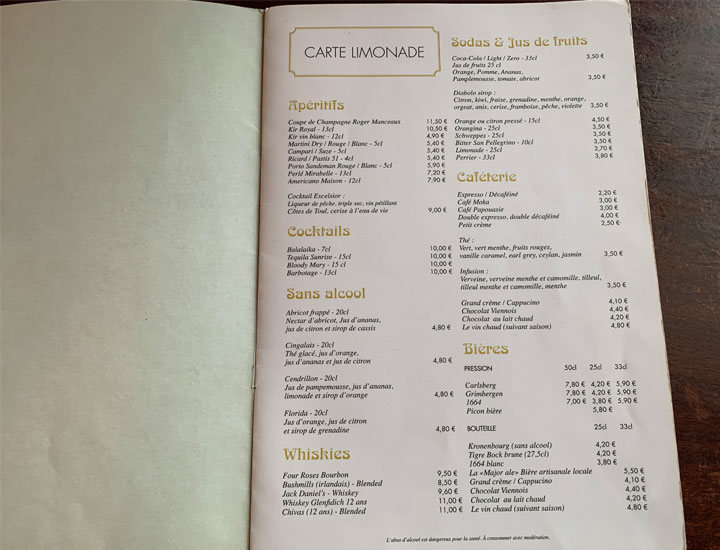 Beverages are available here.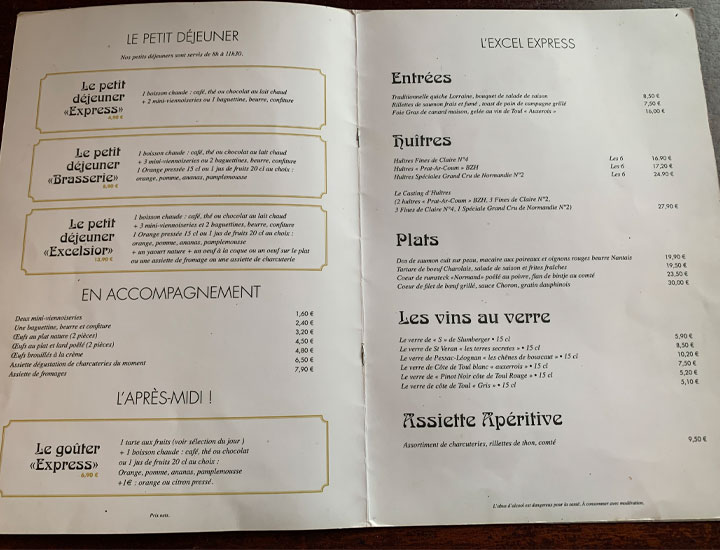 Breakfast and other menus can be found on the facing page.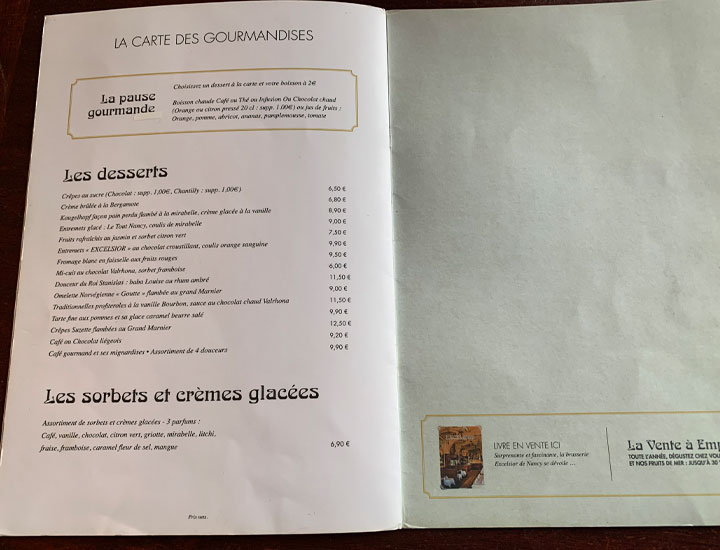 The last page is dessert.
All menus here are also basically in French.
Review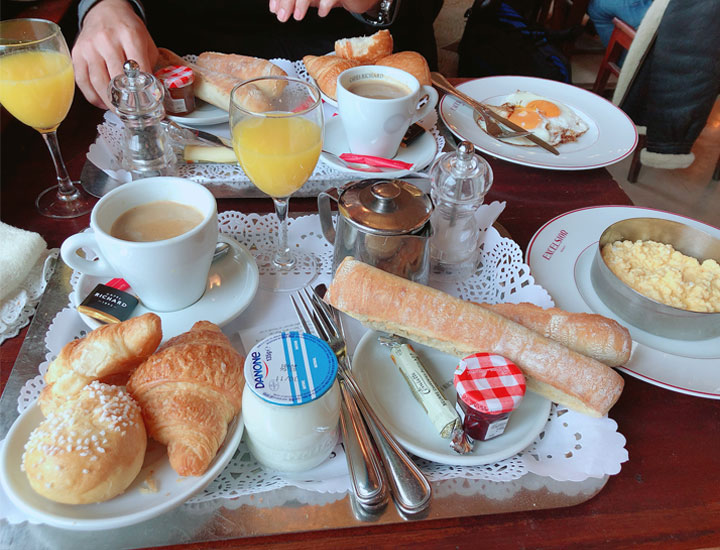 This time I ordered Le petit déjeuner "EXCELSIOR".
As shown in the menu above, there are three breakfast options to choose from, but I chose the most expensive course.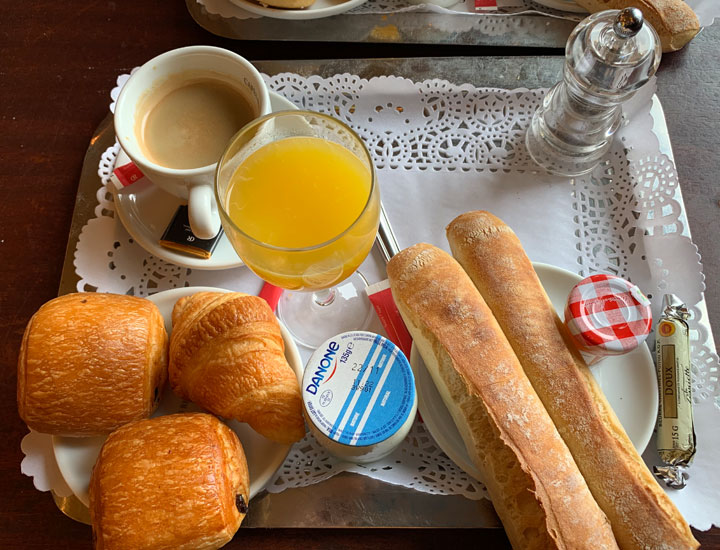 The mini baguettes were very tasty.
Croissants and pain au chocolat are normal.
Butter is isney butter.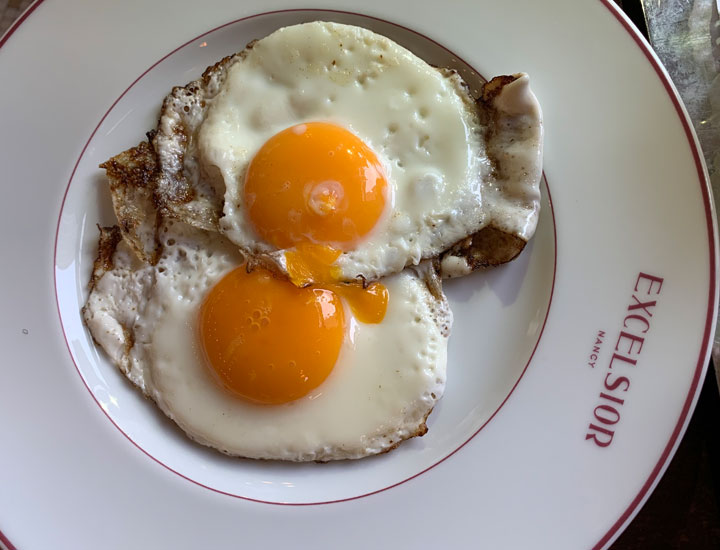 Eggs had a choice of cooking methods.
Fried eggs and bacon.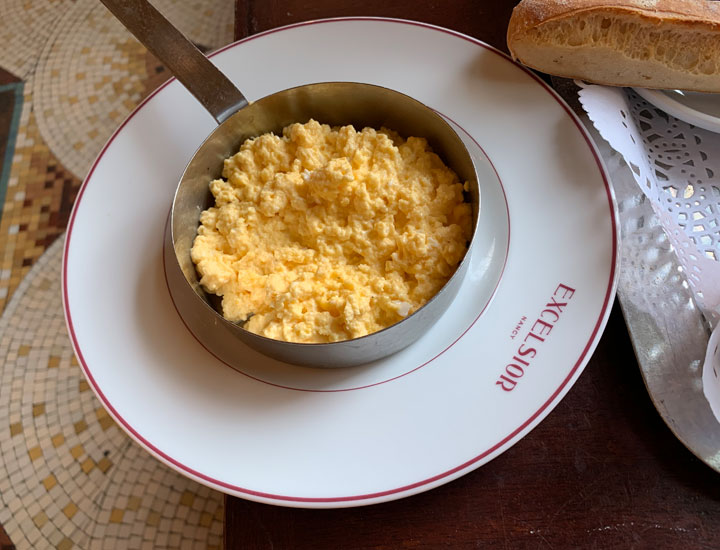 Scrambled eggs.
Is it the French way to put the whole pan on the plate?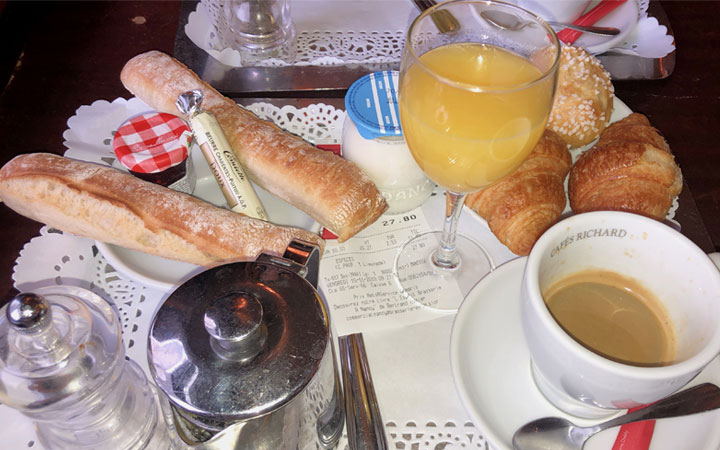 The bill was €27.8 for two people.
With tip, the breakfast cost €30.
Summary
The overall rating is as follows on a 5-point list.
BRASSERIE EXCELSIOR NANCY
Taste:★★★☆☆
Exterior: ★★★★☆
Interior: ★★★★★
Price:★★★★☆
Store clerk : ★★★★☆
Ease of purchase: ★★★★☆
Location: ★★★★★
Taste is generally average.
However, the mini baguettes were very tasty.
The exterior of the building is Art Nouveau, but it looks simpler than I had imagined.
The interior is unquestionable.
It is a very enjoyable space because everything I see is of interest to me.
The price seems reasonable.
Staff were not particularly friendly, but they were satisfactory.
Garçon was French-only but very pleasant.
Ease of ordering, but this time it was only breakfast, so there were no problems with the French language.
The location could not be more perfect and convenient as it is visible from Nancy train station.
It is still worth a visit as the interior is excellent.
The restaurant is spacious, so it was no problem to stay longer!
However, the time of year we visited was winter, and it was somewhat cold inside the restaurant.
The Art Nouveau atmosphere can be enjoyed to the full, making it an unmissable spot for a visit to Nancy.
Thank you again for reading to the end of this issue.
You can find out more about day trips from Paris to Nancy below.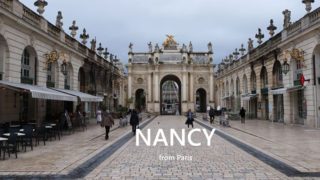 Day trip from Paris to Nancy, the city of Art Nouveau to see Gallé How to get there Complete sightseeing guide
ThisissueintroducesNancy,acityinnorthernFrance.Nancy,about350kmfromParis,isfamousforbeingtheplacewhereArtNouveauflourish...