When you come to Brussels, Belgium, one of the attractions you must stop by is the Saint-Michel Cathedral.
It's not as big as the cathedrals in other cities, but it's worth a visit for the unique and serene atmosphere of its appearance, interior, and stained glass.
Another attraction is that it is very close to Brussels Central Station, making it easy to incorporate into your sightseeing route.
Now let me introduce the Cathedral of Saint-Michel.
Cathédrale des Sts Michel et Gudule, Bruxelles
Practical information
Cathédrale des Sts Michel et Gudule, Bruxelles
address: Place Sainte-Gudule, 1000 Bruxelles, Belgium
Open: Monday-Friday 07: 00-18: 00 Saturday 08: 00-17: 00 Sunday 13: 00-18: 00
History and Features
It was built in the first half of the 9th century as a chapel for St. Michael.
In the eleventh century, it became a Romanesque church, and then the relics of St. Gudula were brought to it, and it became the church of St. Michael and St. Gudula.
In the first half of the 13th century, the construction of the cathedral began at the request of Henry I, Duke of Brabant.
It took about 300 years to complete the cathedral.
In February 1962, it was granted the status of a cathedral.
The present cathedral, a Gothic, Brabançon style building, was begun by a choir in 1226.
The ornaments of the cathedral, which are works of art, date from
Stained glass window (16th century)
Confession (16th century)
Pulpit (17th century)
Carillon (1975)
In addition, the full-scale restoration of the cathedral took place between 1983 and November 1999.
Exterior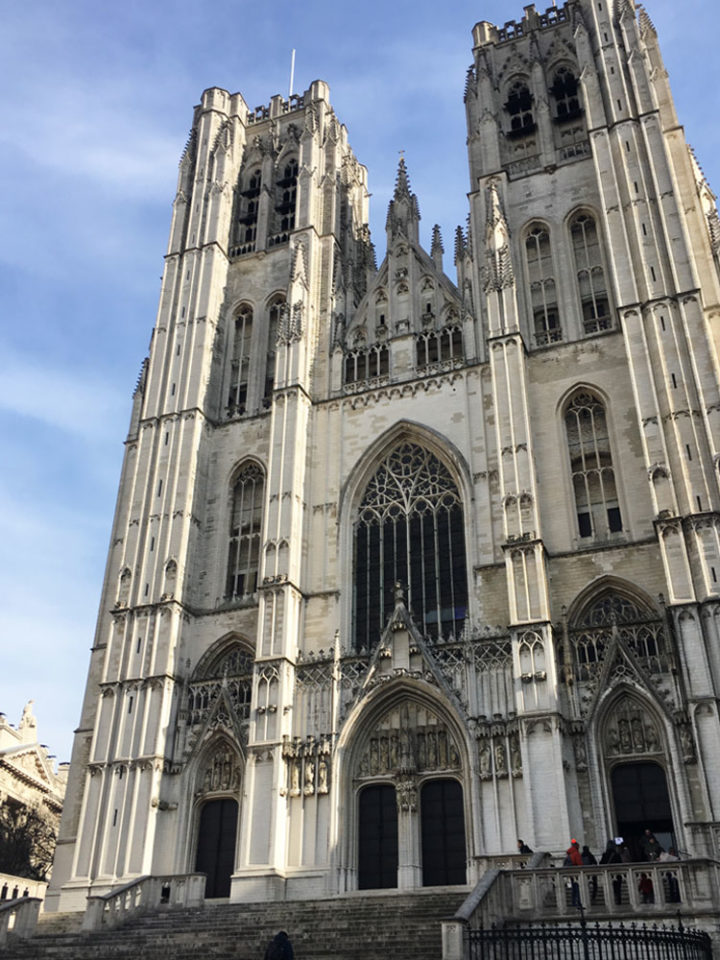 The exterior is 64 meters high and has a solid appearance.
If you get too close, it won't fit in the photo.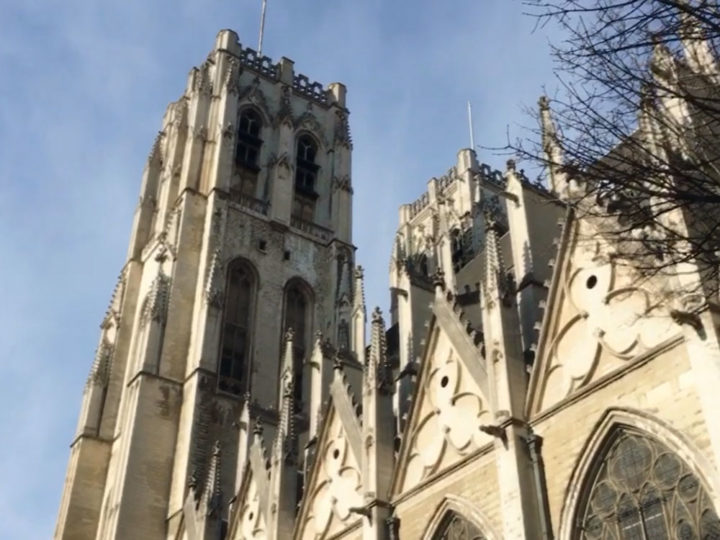 Each one is made with great care.
The depth will be 114 meters.
Interior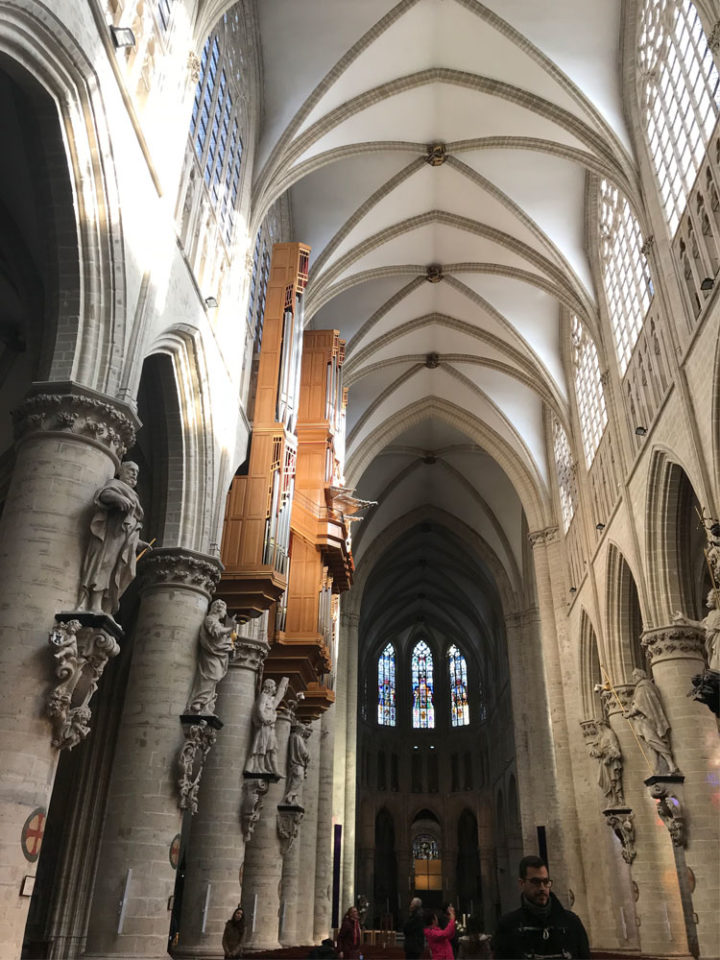 The arches on the ceiling are also simple, but very beautiful.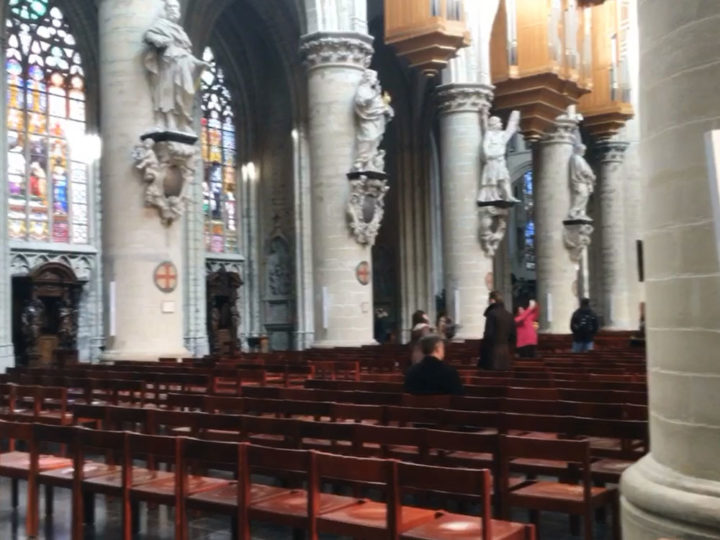 Each pillar has a statue of one of the twelve apostles.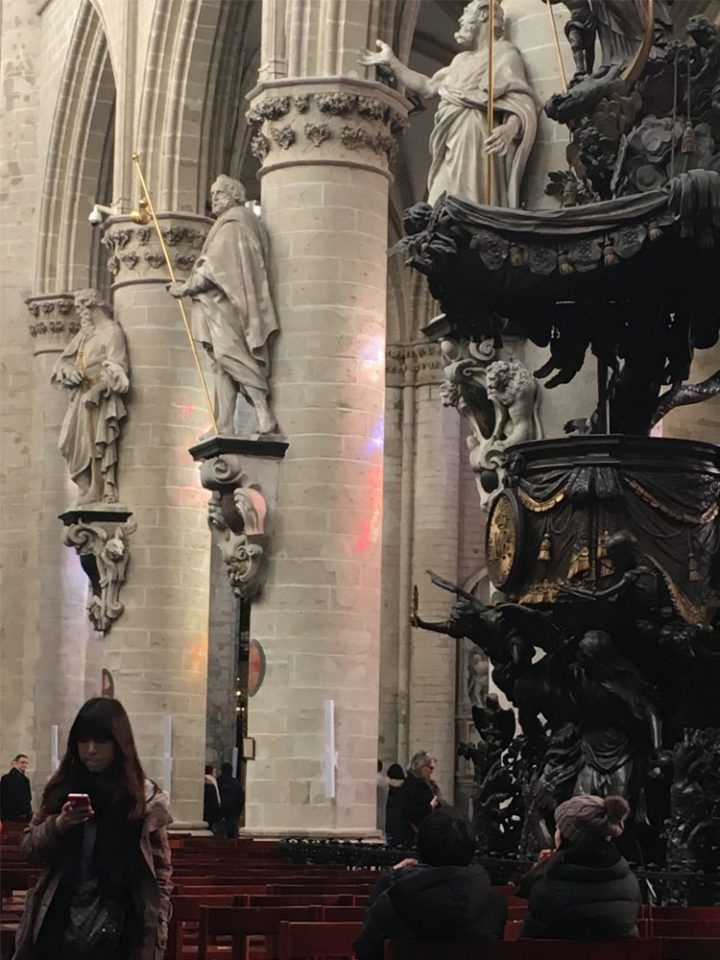 As I sat in a chair and looked around, I felt very sacred.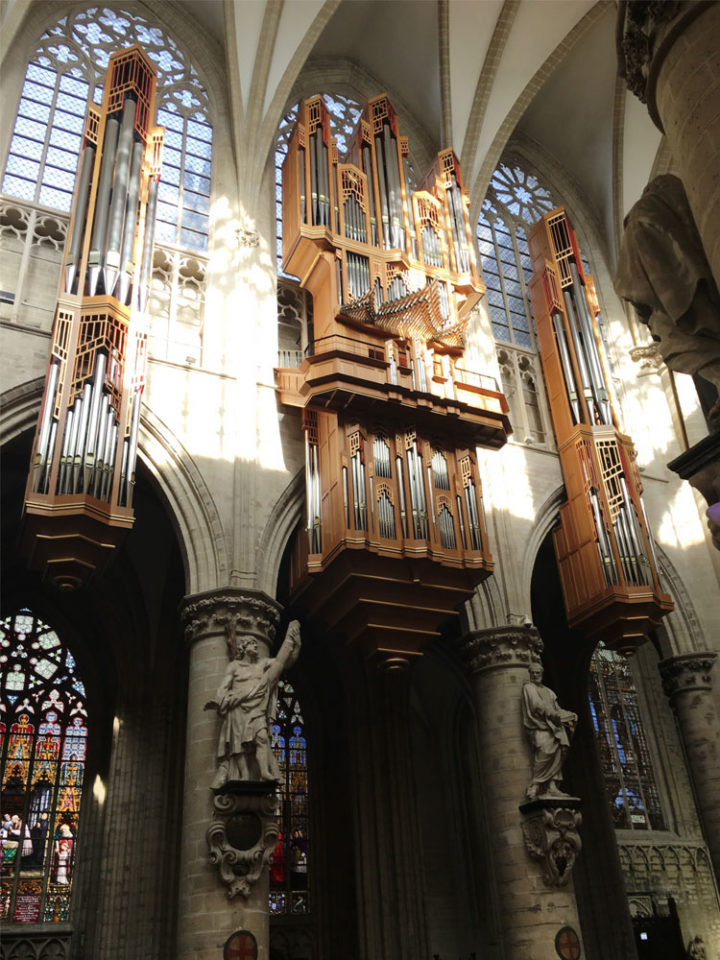 The beautiful sound of the pipe organ is said to be one of the most beautiful in comparison to other churches.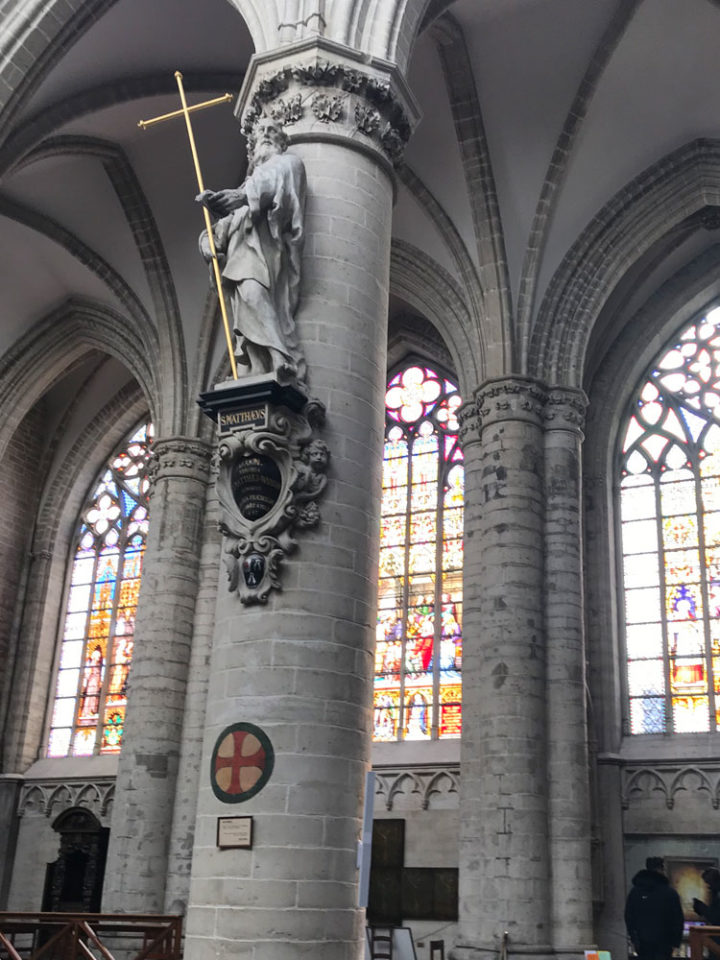 The stained glass, said to have been made in the 16th century, becomes even more beautiful when the sunlight shines on it.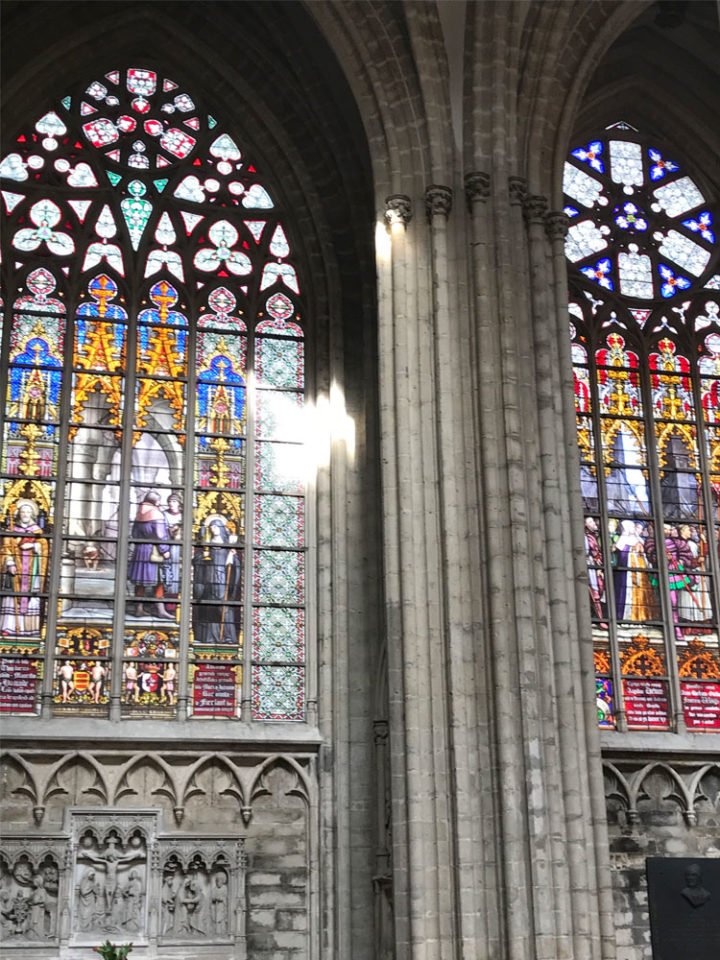 It's well worth coming just to see the beautiful stained glass windows.
Summary
There are a variety of churches in Europe, including very large churches, churches with beautiful stained glass, and cathedrals that many people visit.
Among them, I think the Cathedral of Saint-Michel in Brussels is a very interesting church in every way.
Compared to the famous churches in France and Germany, it is relatively empty, so you can enjoy it quietly and slowly.
It will also be a memorable sight to end your visit to Brussels.
Thank you again for reading to the end of this article.