Cologne, Germany, is said to be the birthplace of perfume.
The most recommended of these is Dufthaus 4711.
I would like to introduce you to the charm of the fragrance that is still the same today as it was 200 years ago.
Dufthaus 4711
Dufthaus 4711
Address: Schwertnergasse 1, 50667 Köln, Germany
Business hours: Monday – Saturday 07:00~22:00
Closed: Sunday
History
On October 8, 1792, Wilhelm Muelhens received instructions on how to make "miracle water" from a Carthaginian monk as a wedding gift.
After the wedding, he opened a factory in Glockengasse, Cologne, to manufacture and start selling it as a nutritional drink.
When the French occupied Cologne in 1974, the buildings were numbered and the number was "4711".
Later, this number would become the name of the eau de cologne.
In 1810, it was transformed from a health drink into a perfume.
In 1820, a hexagonal bottle named Molanus bottle was born.
It is named after its developer, Peter Heinrich Molanus.
In 1875, 4711 was registered as a brand.
In 1921, a new fragrance, TOSCA, was created.
In the same year, Chanel's perfume No. 5 was also launched.
In the 1920s, 4711's advertisements became so controversial that they often caused sensational problems.
In the 1930s, a variety of new perfumes were introduced.
Troika (1934), Sparta (1934), Shahi (1935), Sir (1935), and Carat (1938)
1962 Bottling plants in Japan, Guatemala, and Egypt open.
Today, it is sold in countries all over the world and has established itself as a global brand for perfumes.
SOURCE 4711 web site
Exterior
The building was bombed during World War II and was later rebuilt.
It seems that it is now designated as a national cultural heritage.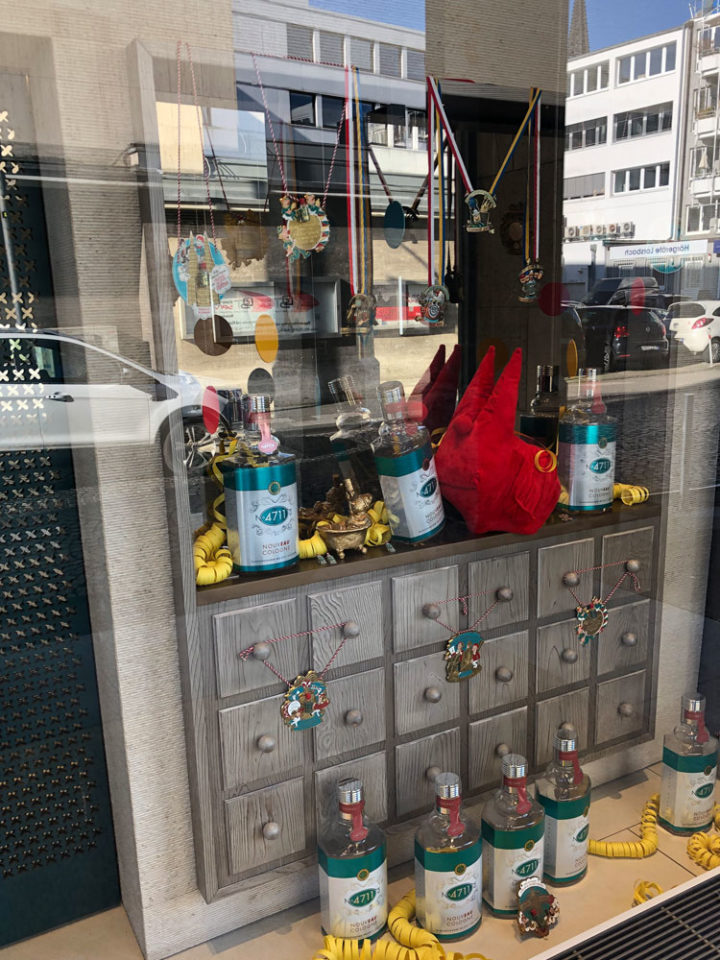 The design and display is typical of a long-established business.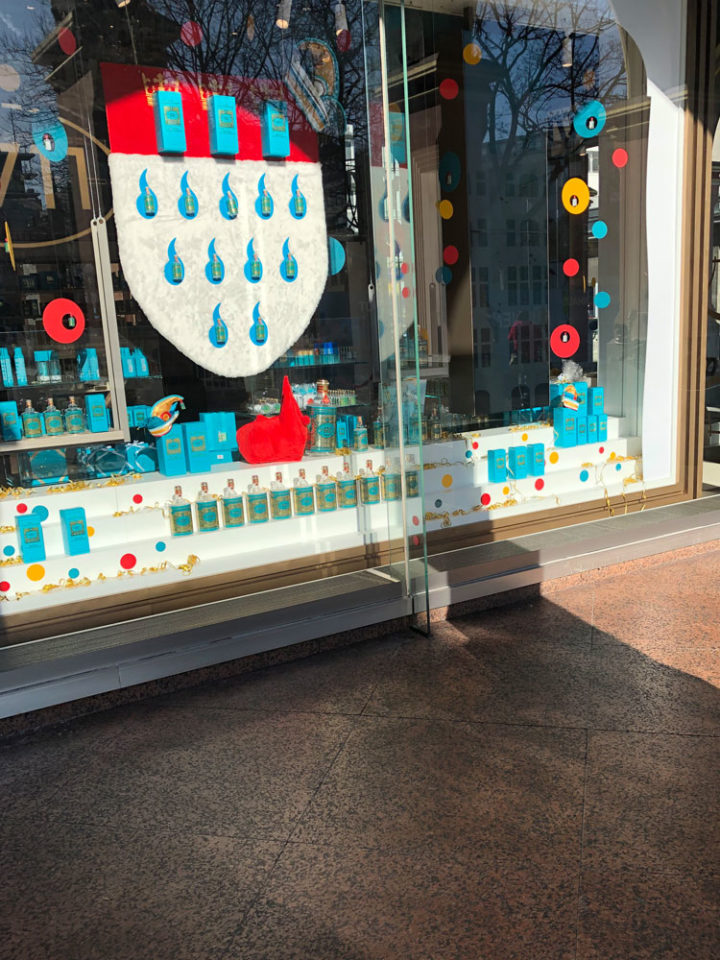 The aqua blue color is eye-catching, as is the bottle color.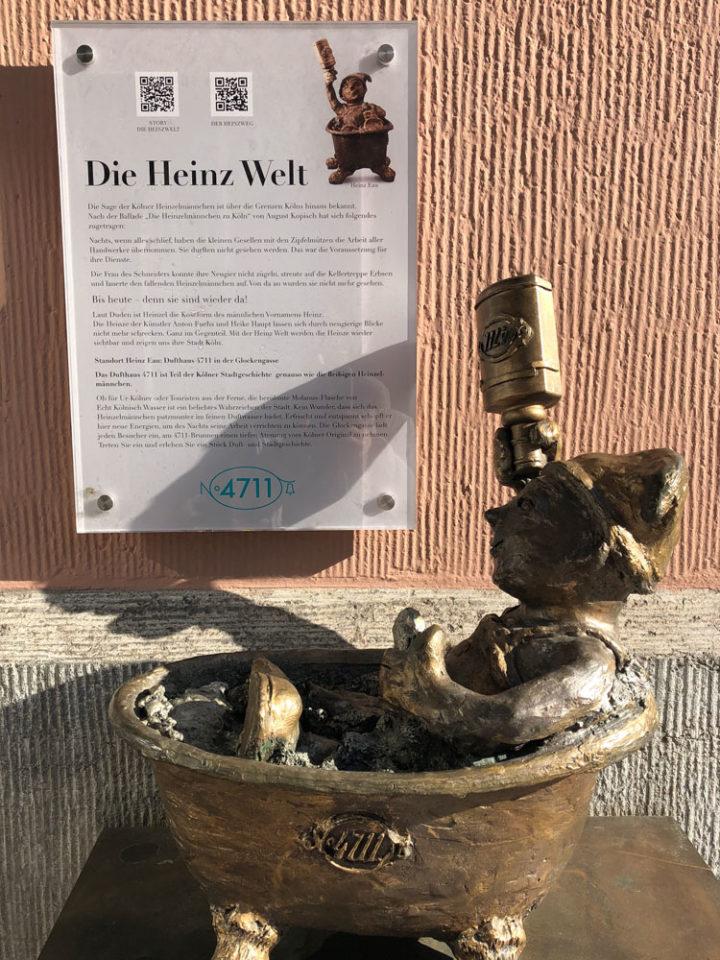 There is also an interesting statue outside the store.
The store is very clean and the products are very easy to see.
Also, the clerks will not unnecessarily talk to you, so you can browse through the products without worry.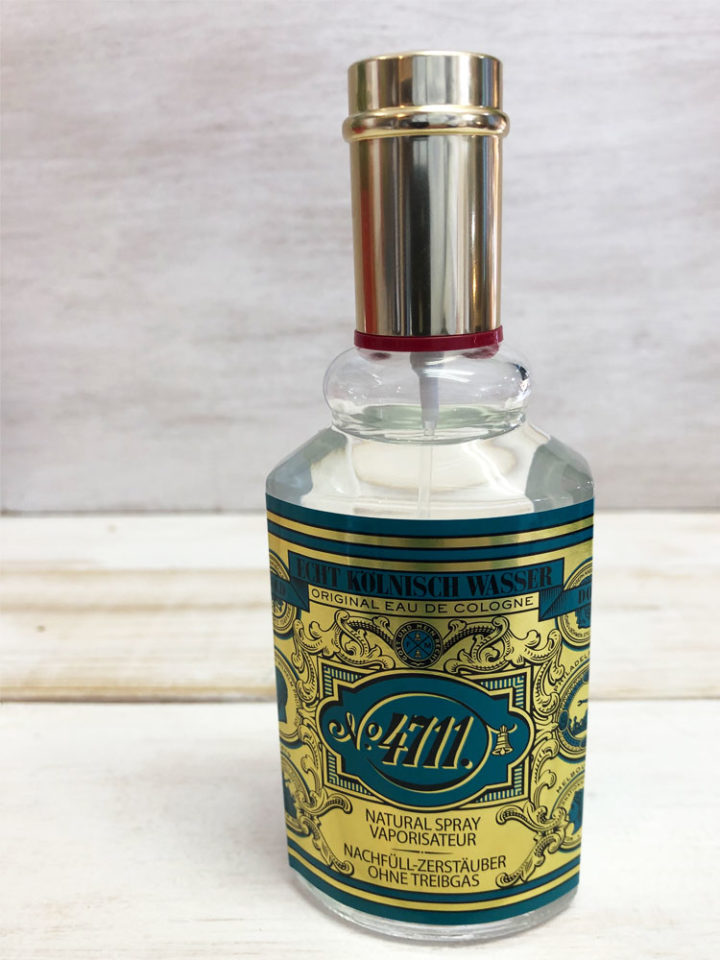 I purchased this product.
 4711 Original Eau de Cologne
This is a perfume that has been made in the same way for over 200 years.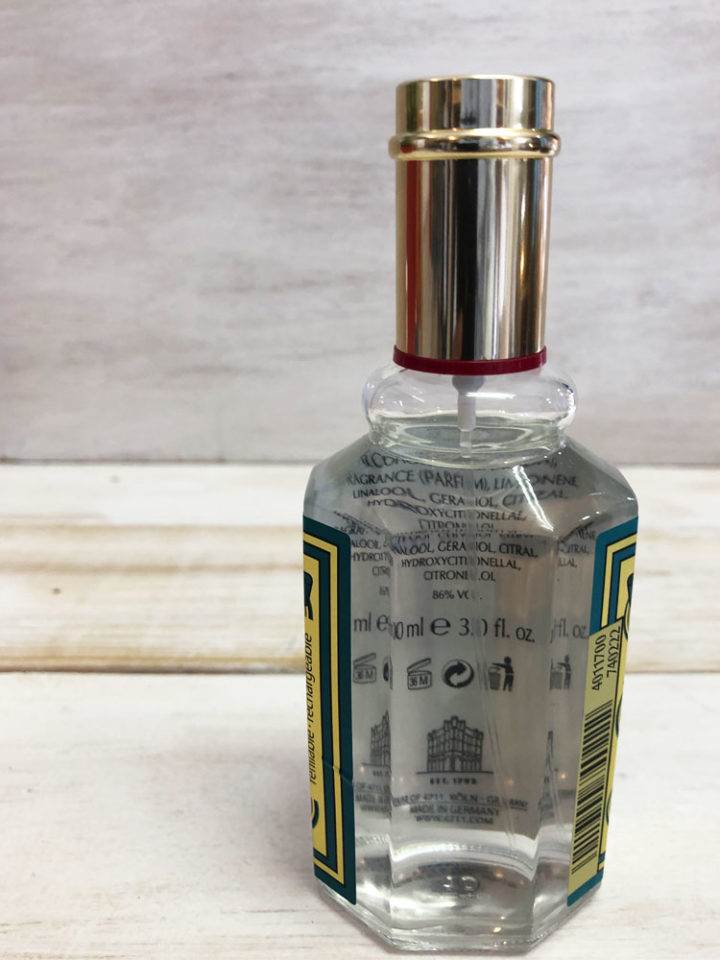 I had seen it in magazines when I was a teenager, but I never thought I'd end up buying it at the main store.
The scent is simple and nice.
It is very refreshing and can be used by both men and women.
There is a reason why they are loved for a long time, isn't there?
Summary
I forgot to take a picture of the inside of the store, but it's not that big and there aren't many kinds, so it's very easy to choose.
It is also sold in small bottles, so it would make a great souvenir.
However, since it is made of liquid and bottles, it can get heavy if you buy too much, so it might be better to visit at the end of your sightseeing tour.
Thank you again for reading to the end of this article.
You can learn more about sightseeing in Cologne, a day trip from Paris, here.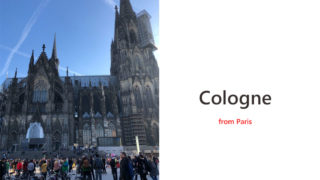 Paris Cologne one-day trip Travel by Thalys to 17 of the best sightseeing spots.
This time, I would like to share with you a travel series about Cologne, Germany, which is a day trip from Paris. As in ...