Dupin, a bakery on the outskirts of the Marais district.
It's a simple and small shop, but the taste is great.
It is a recommended bakery not only for baguettes that came in 3rd place in the 2017 baguette competition, but also for cakes.
There is also an eat-in space in the back of the store, so it is recommended for a break for a walk.
Dupain
Practical information
Dupain
Address:20 Boulevard des Filles du Calvaire, 75011 Paris,France
Open:Tuesday-Sunday 07:00~20:00
Closed:Monday
Nearest station:Metro Saint-Sébastien – Froissart Line 8  Filles du Calvaire Line 8
History and characteristics of Dupain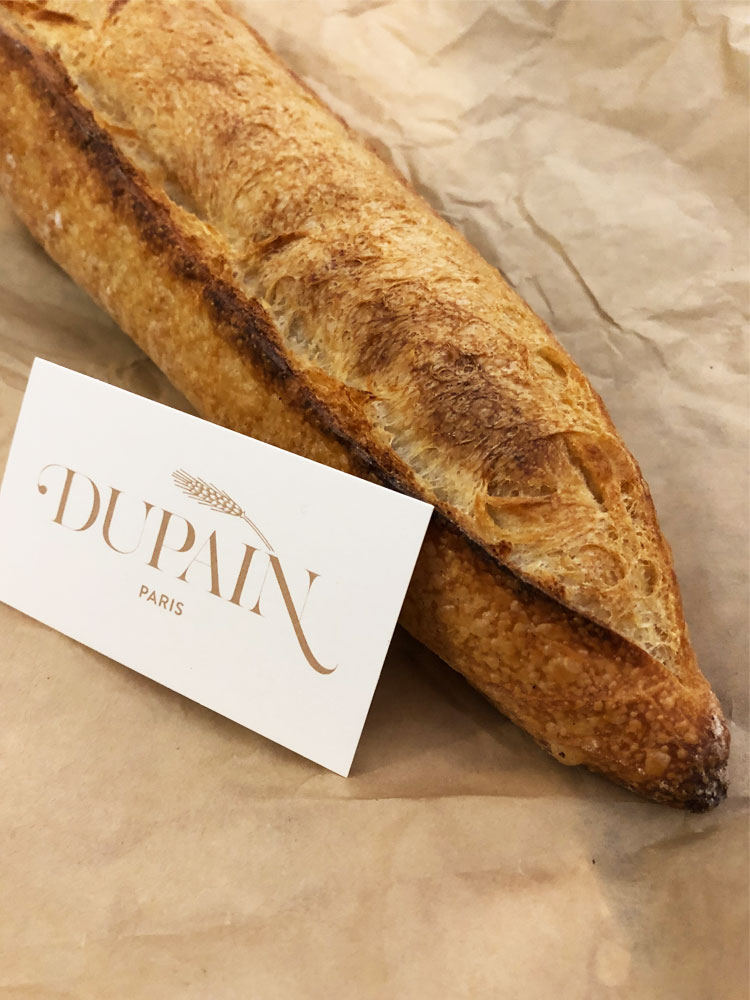 History
Opened in 2015 by Lahaye Tanguy, this is an organic bakery.
He has experience of training in various restaurants and Mulot.
He won the 3rd place in the 2017 Baguette Competition.
Features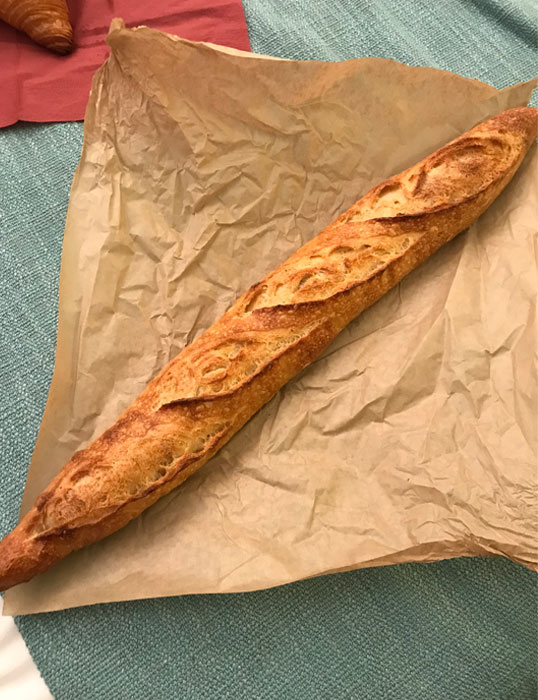 The taste of wheat is strong and the texture is very good.
Dupain is particular about the ingredients, French wheat is used, and the selection of organic ingredients gives a wide range of taste.
The croissants were also delicious.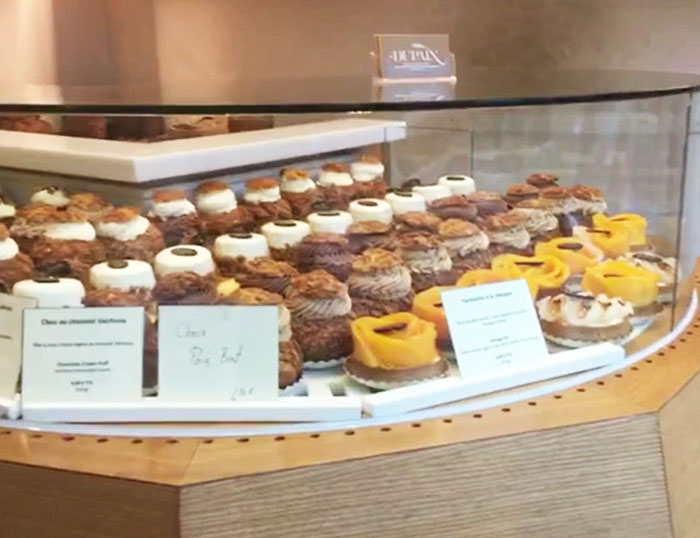 As soon as you enter the store, you will see delicious cakes.
I'm pretty confused about which one to buy.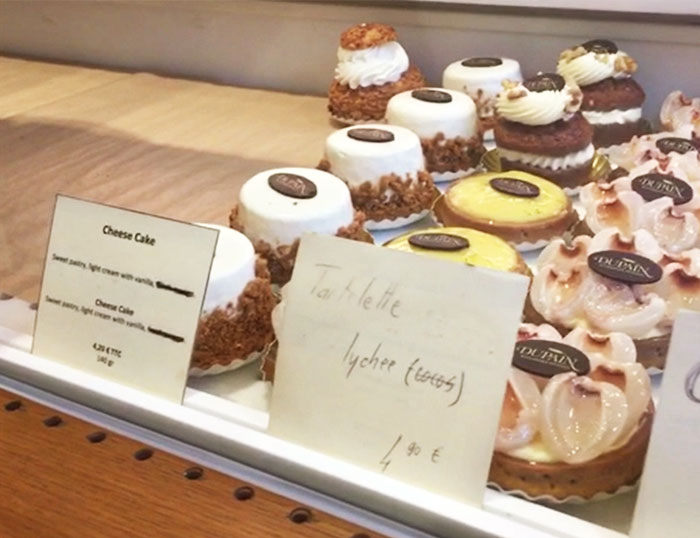 The tart is also tempting.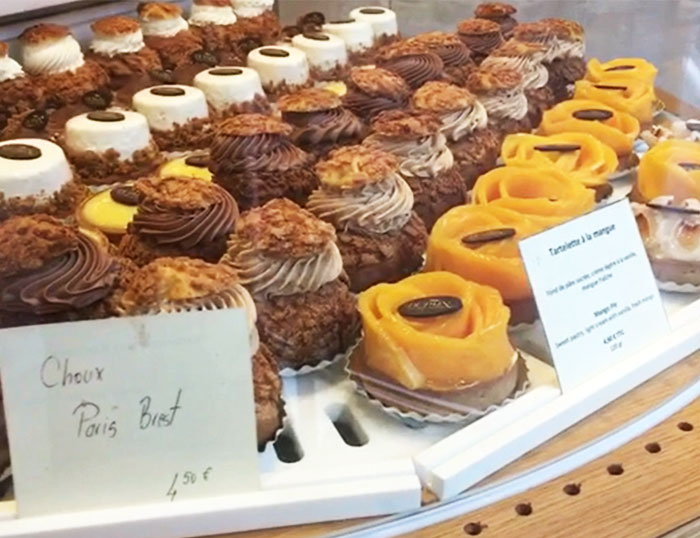 The price is around 5 euros, which is a reasonable price.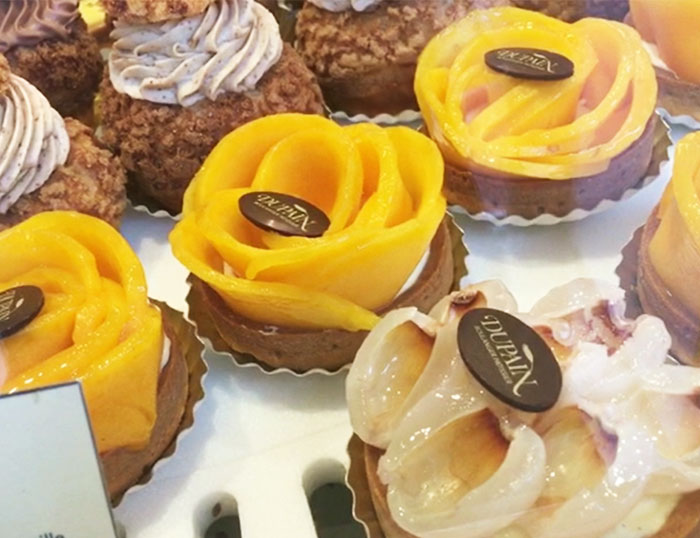 This time we decided on this mango tart.
There was no strange sweetness, and the taste of mango was firmly felt, and it was very delicious.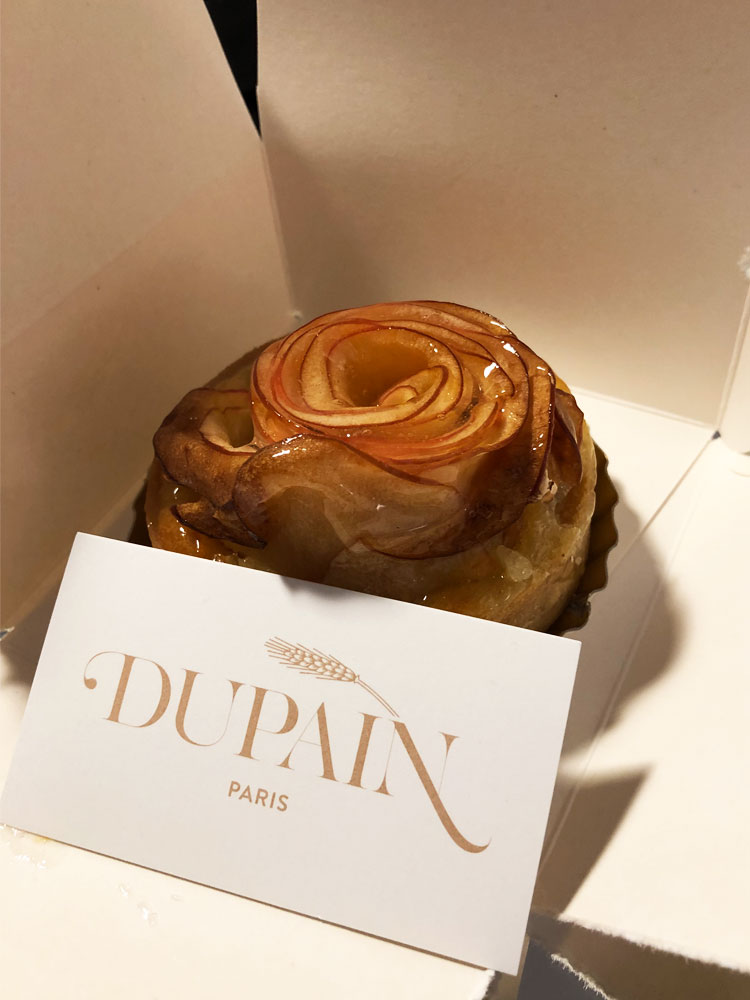 This is an apple tart that I bought on another day.
This was also delicious.
It has a stable taste no matter when you go.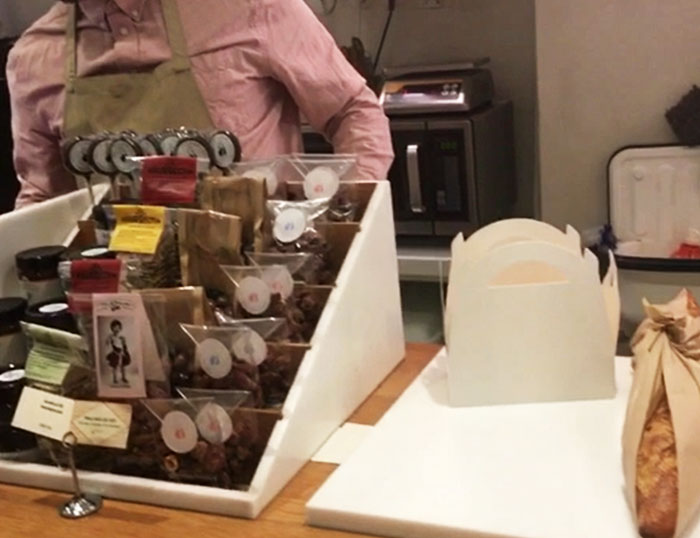 Around the cash register, there are cookies and sweets that I just buy more.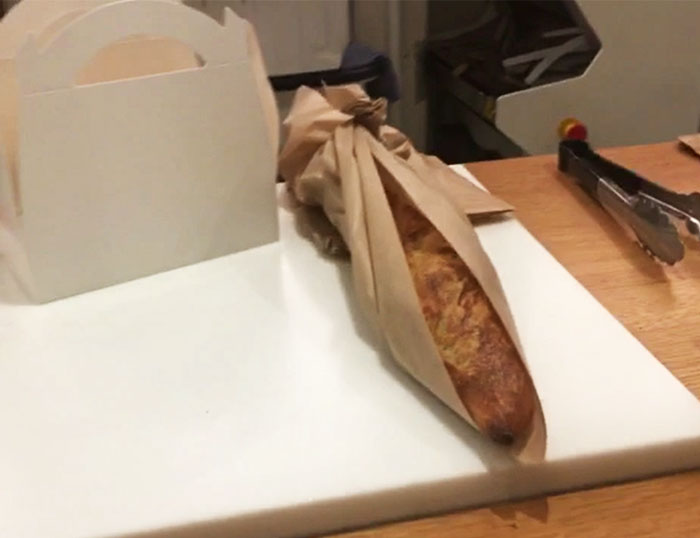 The baguette packaging was also unique and I enjoyed it.
And I just bought an unexpected product.
Here is it.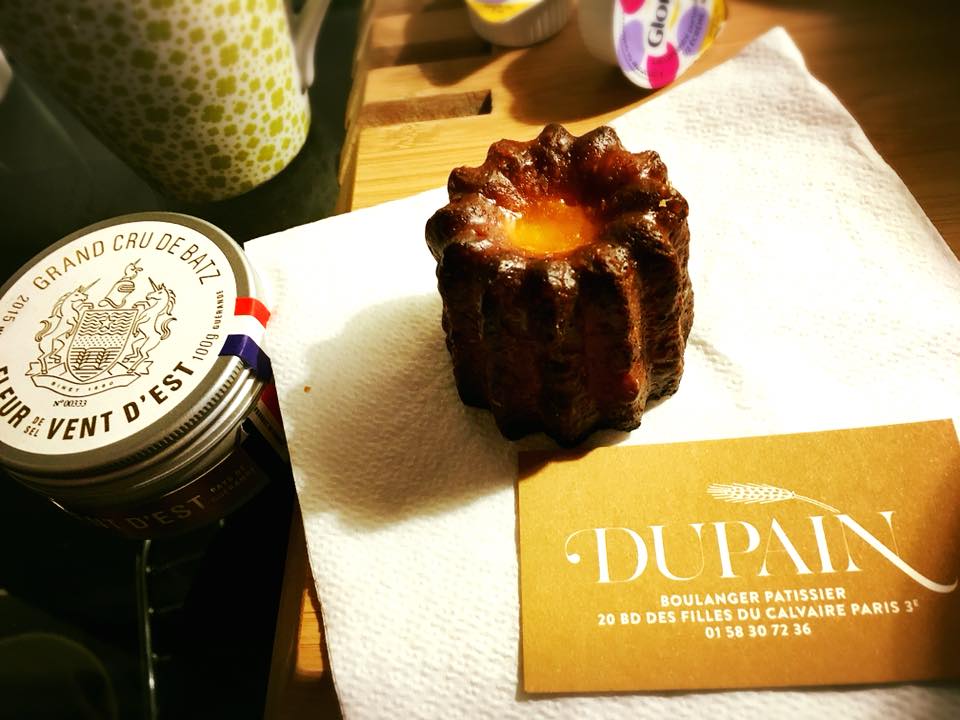 Kanure. (in French Canelé)
A long time ago, when I ate it in Paris, it wasn't very delicious, so I haven't eaten it since then, but I bought it without refusing because it was recommended by Monsieur.
This is a delicious taste that betrays expectations.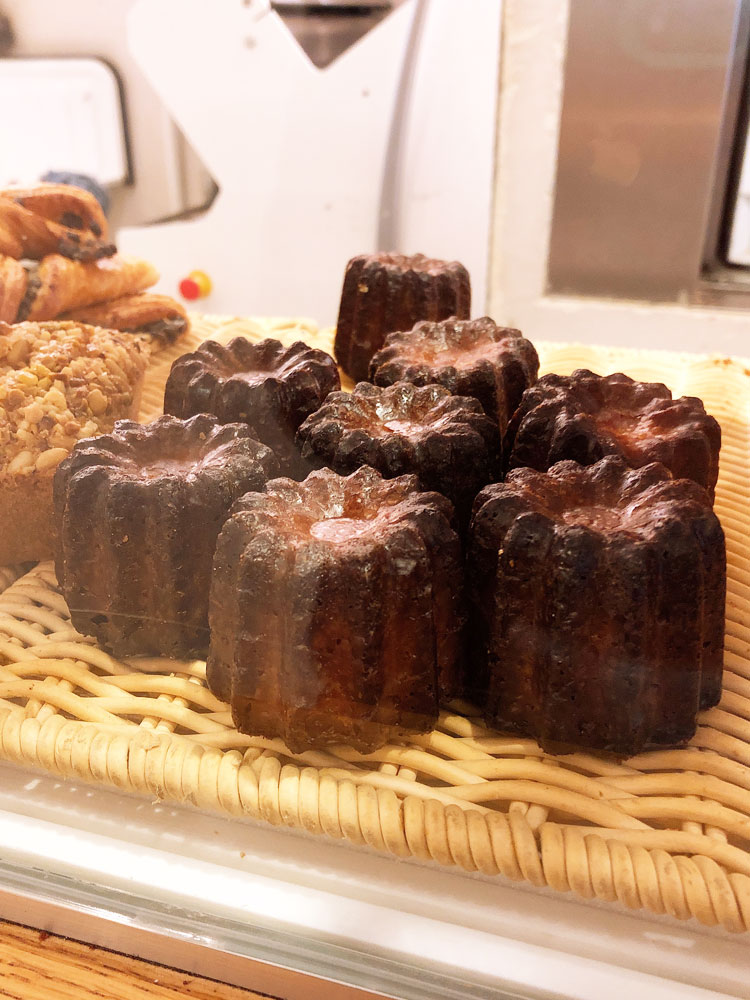 And the secret of deliciousness was this.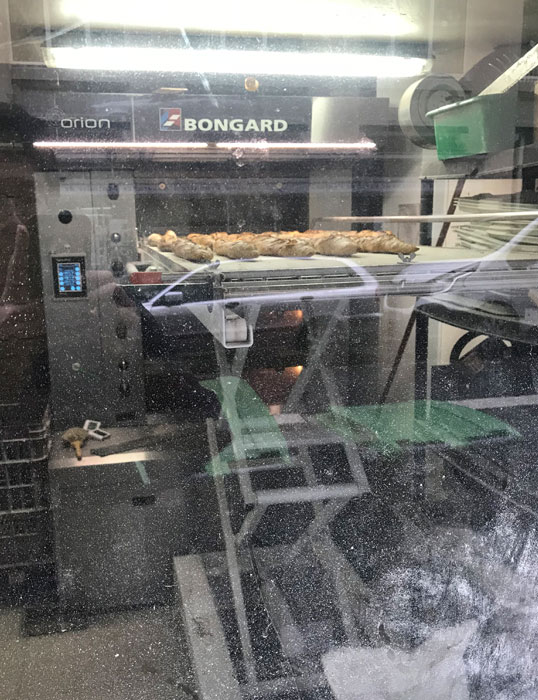 BONGARD。
The bread machine introduced in the previous article.
After all, it was also used in Dupain.
You can also see the baking of bread from the back street, so please take a look.
(Uses ORION, the latest machine in BONGARD. Since the heat is strong, it is possible to bake various breads.)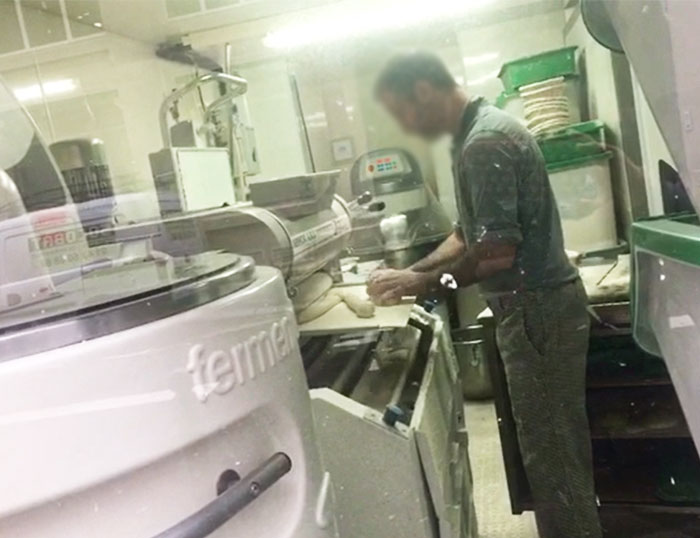 He made it very hard.
I am always grateful.
Summary 
How was it?
The overall rating is as follows on a 5-point list.
Dupain
Taste:★★★★★
Exterior: ★★★☆☆
Interior: ★★★★☆
Price:★★★★★
Store clerk : ★★★★★
Ease of purchase: ★★★★★
Location: ★★★★☆
The taste isn't perfect, but it's 5 stars.
The exterior is not bad, but it's a little narrow, so there are three ★.
There is also a table at the entrance, so it's a little difficult to pass by people.
It will be easier to enter if it is a little wider.
The interior is very fashionable and feels like a boutique with a sense of intimacy.
Although not shown in the photo, there is a table at the back of the store where you can eat in.
This is also a high point.
It's small, but the products are very easy to see.
The price is reasonable.
The Store clerk was also very nice.
I was told that it is better to buy it as a set.
Ease of purchase is 5 ★, because it is easy to purchase and it is easy to select products.
The location isn't bad, but it's not good either.
It is possible to stop by when exploring the Marais area, but it is quite north, so it may be better to stop at the beginning or end of the walk.
There are many fashionable shops in the neighborhood, so I think it's fun to walk.
Please drop in when you take a walk in the Marais area.
Thank you for reading to the end again this time.