LA MAISON PLISSON is a select food shop and high-end supermarket in the Marais district.
When it opened in 2015, it quickly became popular, and in 2018 it opened its second store in Saint Honore.
LA MAISON PLISSON where you can purchase selected ingredients, original ingredients, and original goods such as eco-bags.
I would like to introduce its charm.
LA MAISON PLISSON
Practical information
LA MAISON PLISSON BEAUMARCHAIS
Address:93 Boulevard Beaumarchais, 75003 Paris, France
Open:Monday 09:30~21:00 Tuesday – Saturday 08:30~21:00 Sunday 09:30~20:00
Closed:None
Nearest station:Saint Sébastien Froissart Line 8, Chemin Vert Line 8
MAISON PLISSON SAINT HONORÉ
Address:35 Place du Marché Saint-Honoré, 75001 Paris, France
Open:Monday 09:30~21:00 Tuesday – Saturday 08:30~21:00 Sunday 09:30~20:00
Closed:None
Nearest station:Opérat 8号線  Pyramides 7、14号線 Tuileries 1号線
History and characteristics of LA MAISON PLISSON
History
Opened in 2015.
The product lineup is mainly from France.
In 2018 The second store, Maison Plisson Saint-Honoré, opens.
Features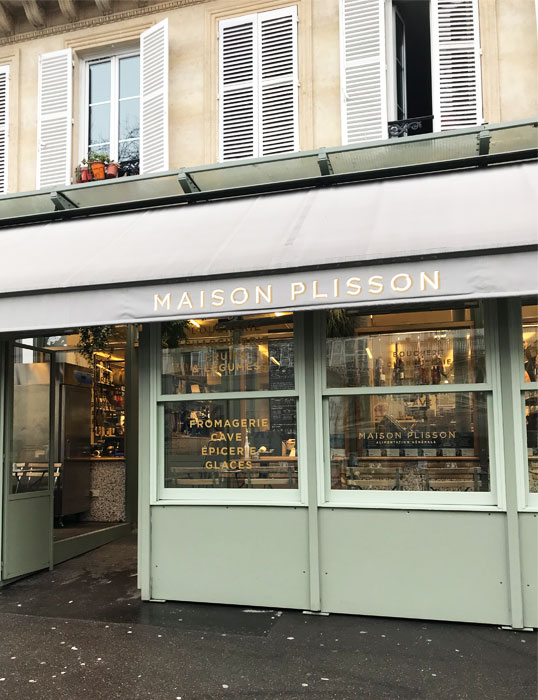 The light green exterior is a landmark.
You will notice it as soon as you walk along Boulevard Beaumarchais.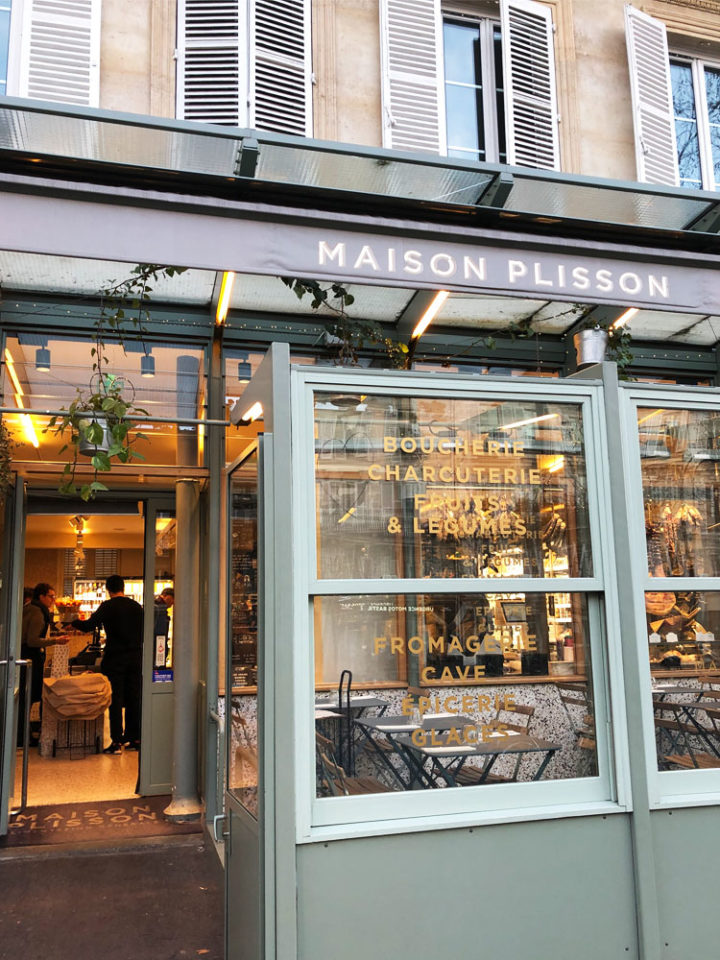 To be honest, the entrance that passes between the terrace seats feels a little subtle.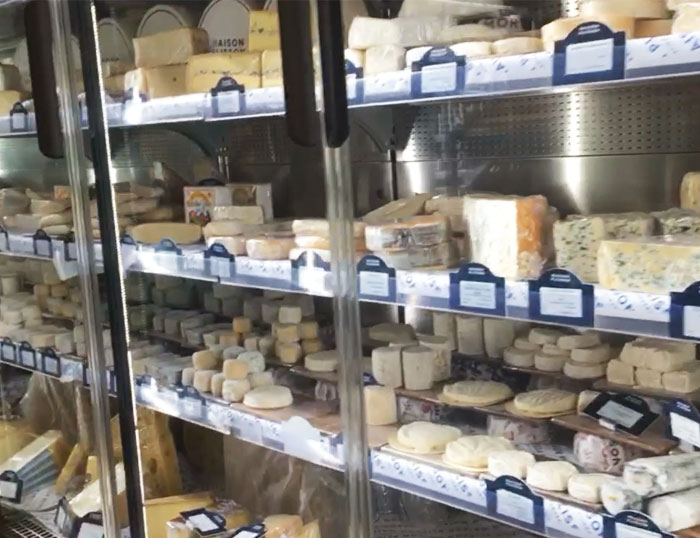 The store is centered around French ingredients.
Carefully selected cheeses are lined up.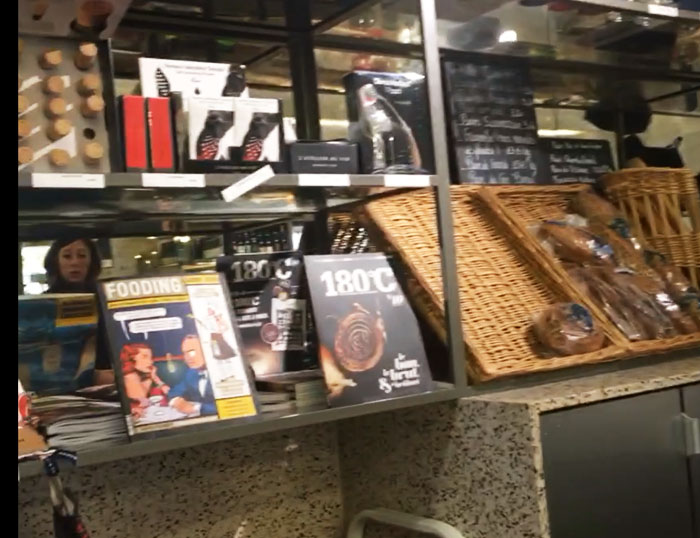 The back of the counter was also displayed fashionably.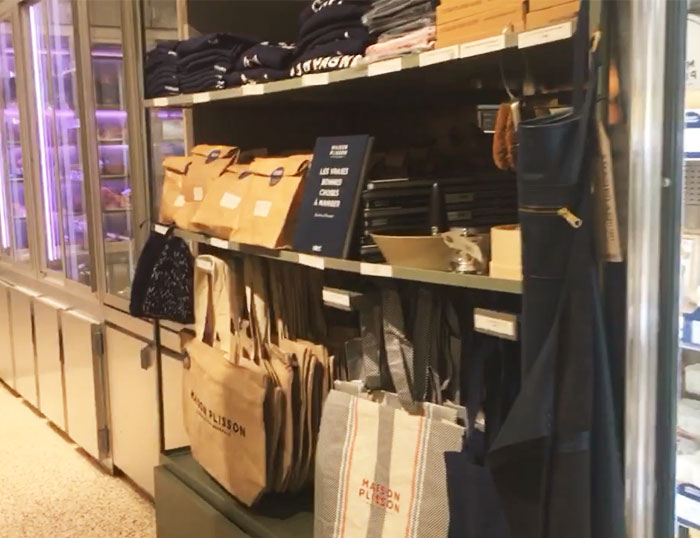 The popular Maison Plisson original goods are perfect as souvenirs.
After all, the eco bag is a must-have item for souvenirs.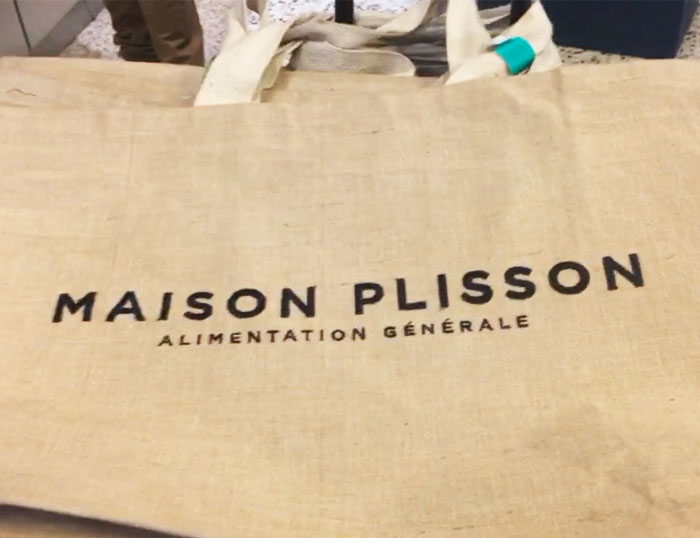 There are several patterns, but I recommend all of them.
If you go underground, you will find chocolates, sweets, coffee and tea.
The basement is small, but various ingredients are displayed.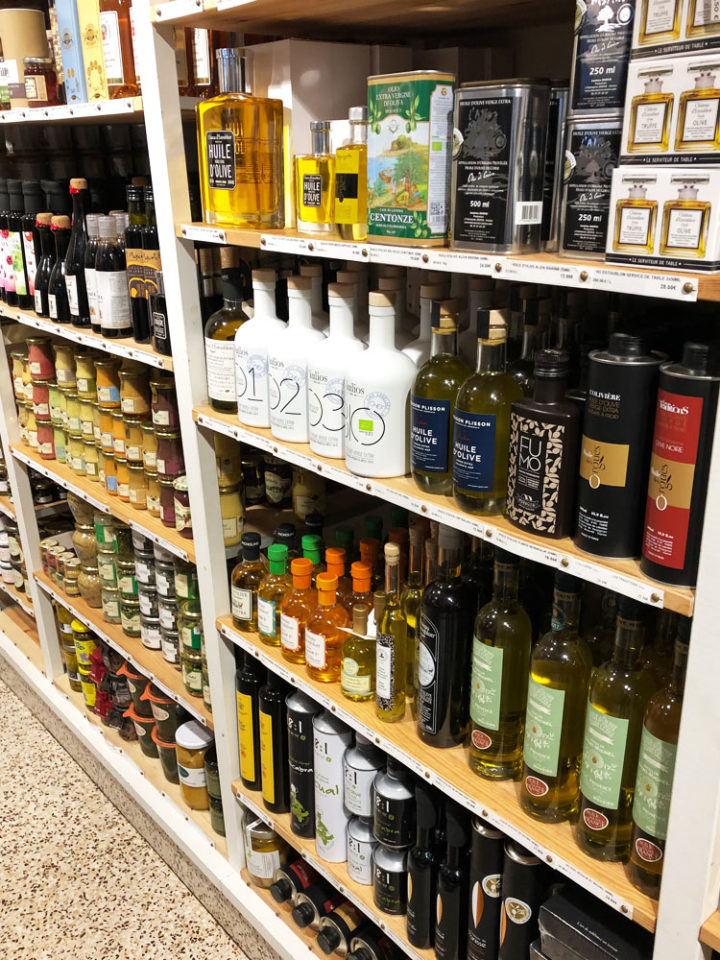 Olive oil is also lined with high-end products.
All are delicious.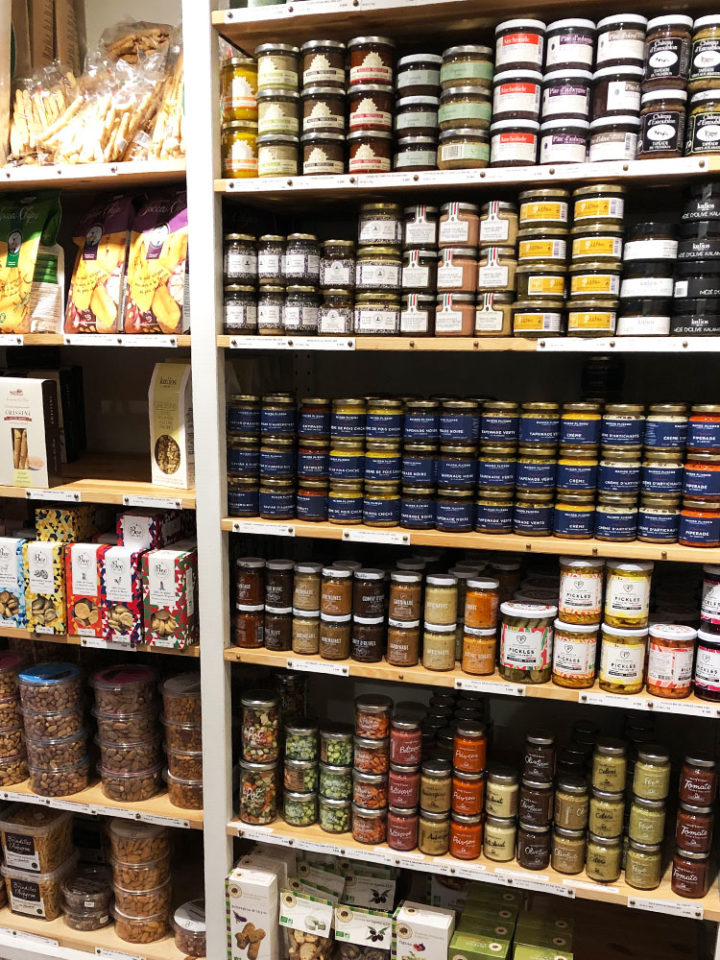 Original products are also increasing.
You can get high-class ingredients at a little cheaper price.
If you don't know what to buy because there are too many types in a department store, you can shop without hesitation because the carefully selected products are lined up here.
Summary 
How was it?
It's a shop that you should definitely stop by when you come to Paris.
Until now, it was only in the Marais area, so even if you couldn't stop by on a schedule, the second store opened in a very convenient place, so I think it's easier for anyone to go.
However, the price is generally high, so it is often cheaper to buy the same item at another department store or Monoprix. (Of course, it may not be available)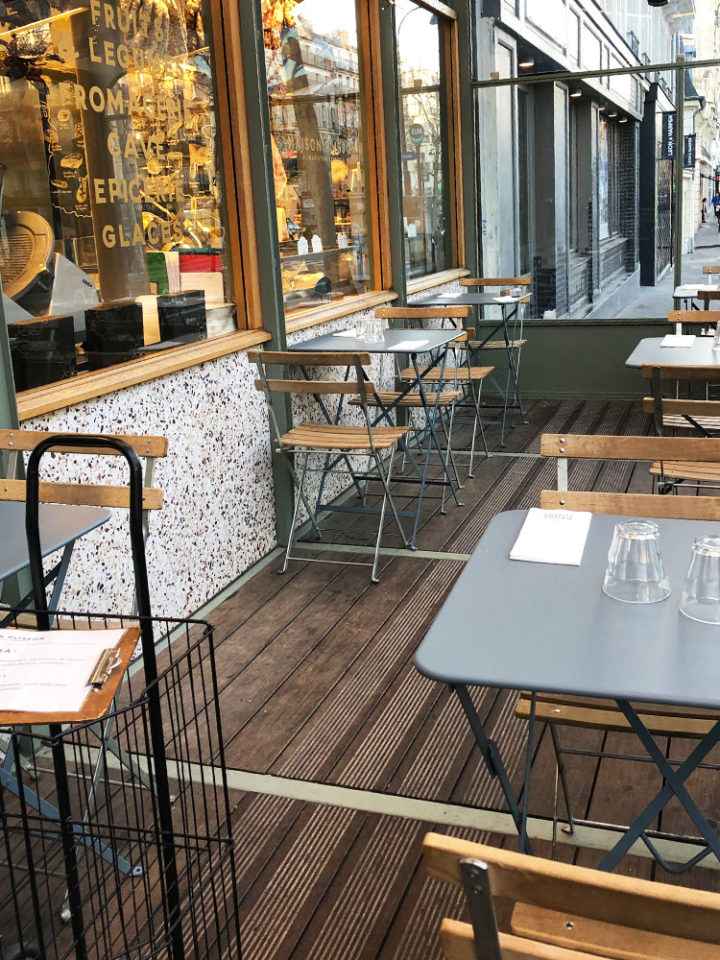 Also, you can enjoy a delicious lunch at the restaurant near the entrance, so if you have time, please try it.
You may feel like a fashionable Parisian, Parisienne.
Thank you for reading to the end again this time.