KL Pâtisserie opened in 2016 with a fully-fledged reputation, drawing on his experience as a pastry chef in a number of renowned restaurants.
The name of the shop, KL, refers to the initials of Kevin Lacote.
It has been highly regarded in Paris since its opening.
The shop is located just a short walk from Wagram metro station (line 3), making it a must-visit for first-time visitors to Paris.
Now let me introduce you to some of them.
KL Pâtisserie
Practical information
KL Pâtisserie
Address:78 Avenue de Villiers, 75017 Paris, France
Opening hours: Tuesday to Friday 09:00~19:30 Saturday 09:30~19:30 Sunday 09:30~18:30
Closed: Monday
Closest Metro station: Wagram Line 3
Features
Started his career at Le Cinq, Georges V Hotel, Paris.
Learnt the basics of pastry-making from Fabrice Lecleir.
Later, he worked at L'Ambroisie (3-star restaurant) with Bernard Pacaud and then with Yannick Tranchant, Nicolas Sale, Glenn Viel, Yannick Alleno and others, gaining a lot of experience and influence.
2016 Opening of KL Pâtisserie in the 17th arrondissement, Paris.
It has been highly rated since it first opened.
Exterior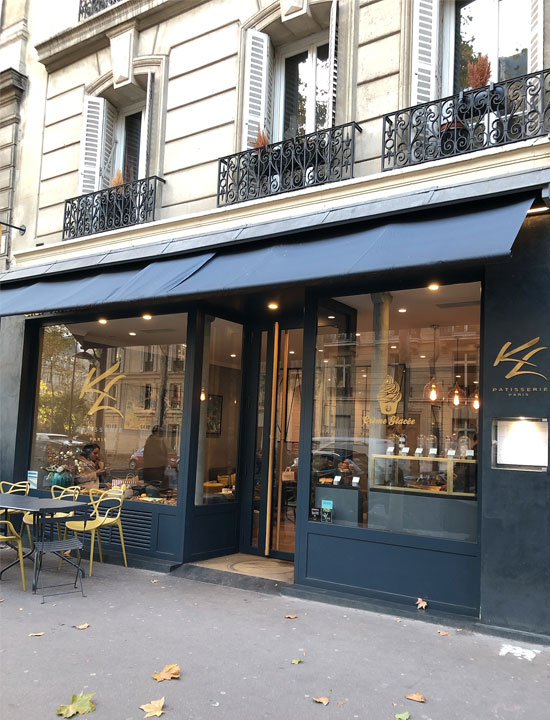 KL Pâtisserie, located on Metro line 3, right next to Wagram station.
The dark blue tent and exterior walls are eye-catching and make it easy to find the shop.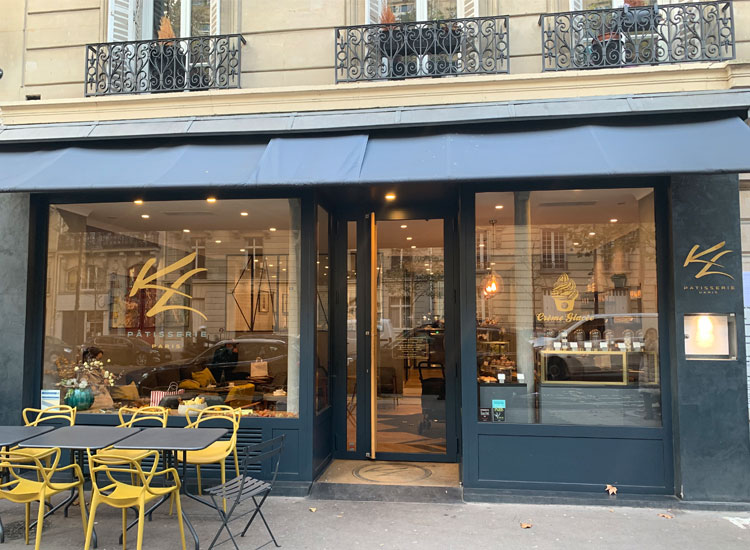 The luxurious exterior is balanced by the gold lettering of the shop name.
Even the colour scheme of the tables and chairs is consistent, which is a quintessential feature.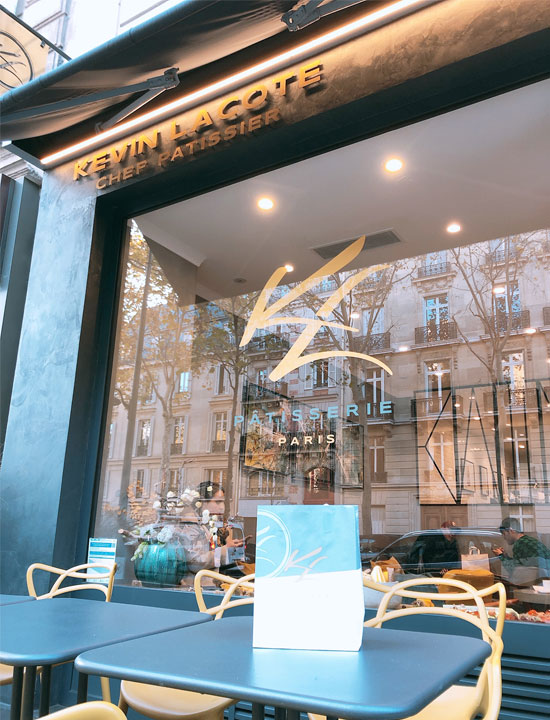 The use and placement of the shop name logo is also outstanding.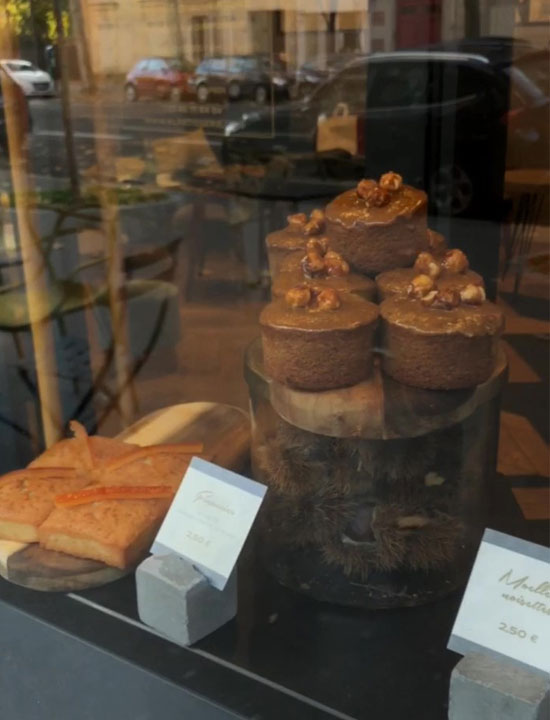 It is possible to view the cakes from the show window.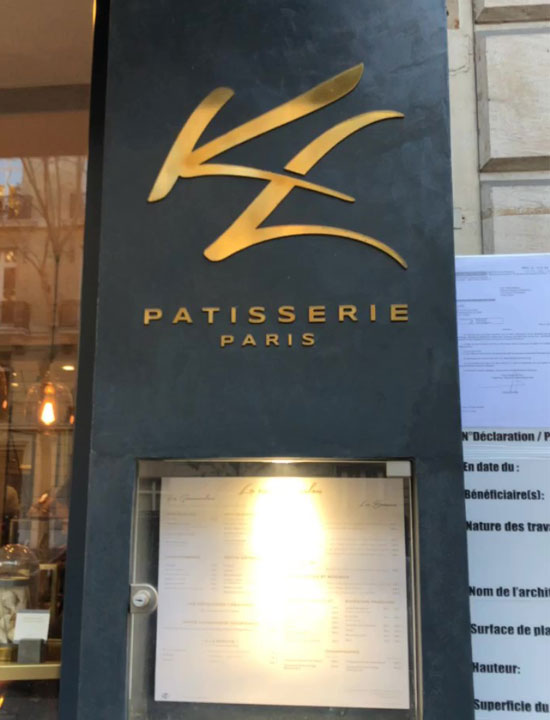 There is also a café and you can see the menu.
From 11am to 5.30pm, €7.5 and €9.00 menus are available.
(Prices have now changed.)
Interior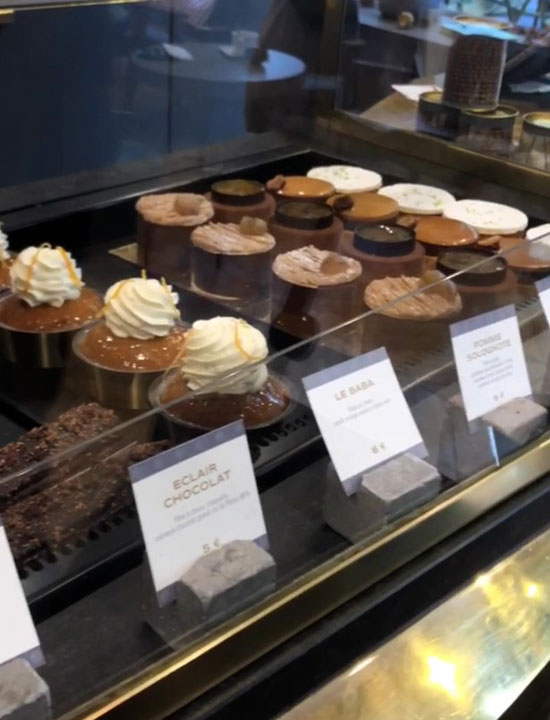 The shop has a small showcase with delicious-looking cakes.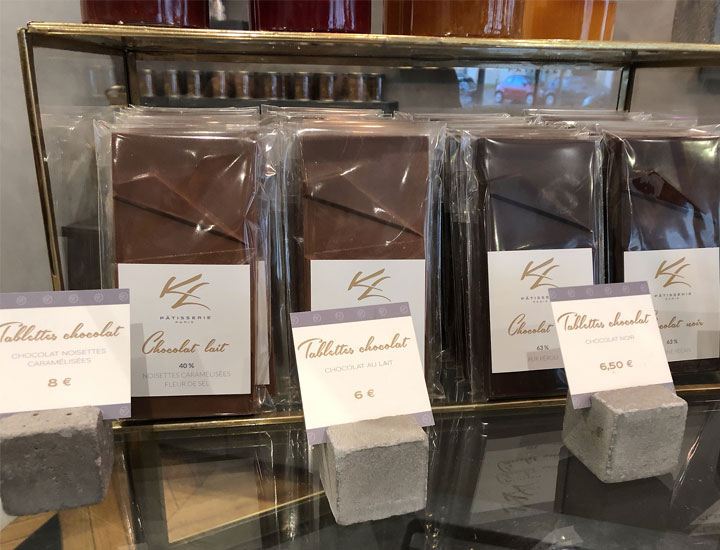 Chocolate bars are lined up.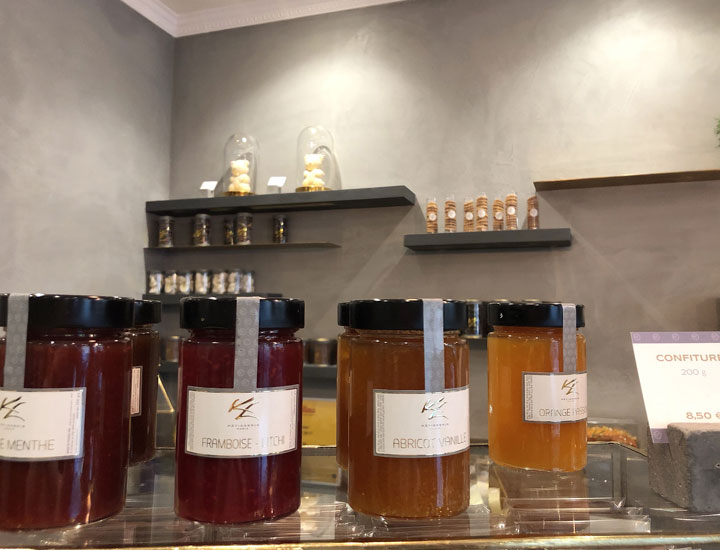 Luxury jams are available.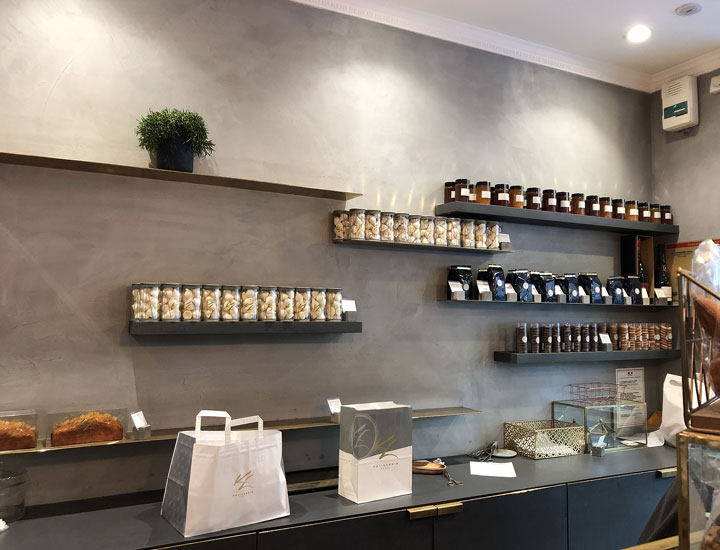 Products are also stylishly arranged behind the counter.
Cookies are also stylishly displayed.
It's a bit hard to choose. 、、、、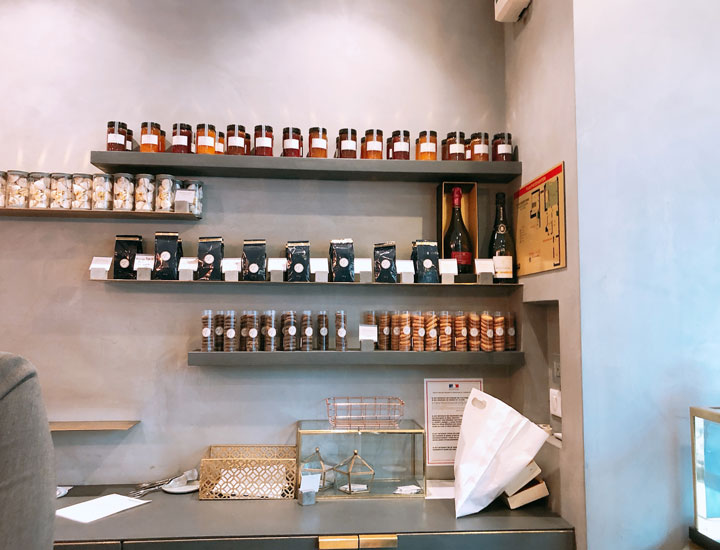 There is a further range of products behind the cash register.
Review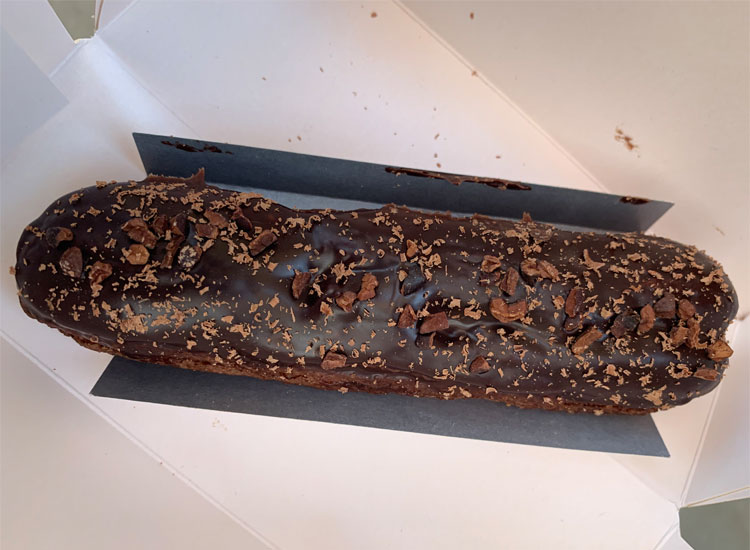 Eclairs purchased this time.
This is quite tasty.
The rich taste of cocoa is indescribably delicious.
Madeleines and cookies were also purchased.
Both were very tasty.
Summary
he overall rating is as follows on a 5-point list.
KL Pâtisserie
Taste:★★★★★
Exterior: ★★★★☆
Interior: ★★★☆☆
Price:★★★☆☆
Store clerk : ★★★★☆
Ease of purchase: ★★★☆☆
Location: ★★★★★
5 Stars for taste.
There are many good cake shops, but there are only a few that give you the feeling that you have never eaten before.
This shop is one such experience.
The overall appearance is good and balanced.
The shop is contemporary, but with a good colour combination and a good impression.
The interior is fine, but the products are arranged too stylishly and seem a little confusing.
Prices are unavoidably high.
This is the standard price for a famous pastry shop.
Staff are usually good.
Ease of purchase is difficult to choose from, as the product layout is too stylish.
The location is very good, as long as you can get on Metro Line 3, which is easily accessible.
It is easy to visit as it is directly accessible from the Opera and Printemps area.
Although there are price and other issues, they are highly recommended.
There are no mistakes when it comes to taste, so this is a must-visit for cake lovers.
In addition, although it was not possible to purchase it this time, viennoiserie is also available.
Croissants and pain au chocolat are also available depending on the time of day you visit.
Thank you again for reading to the end of this issue.