If you go to Brussels, Belgium, you must eat chocolate and waffles.
These are two things you can't miss.
And since you've come all the way to Brussels, you'll want to eat at a famous and popular restaurant.
So here are two of the most popular restaurants in Brussels.
Maison Dandoy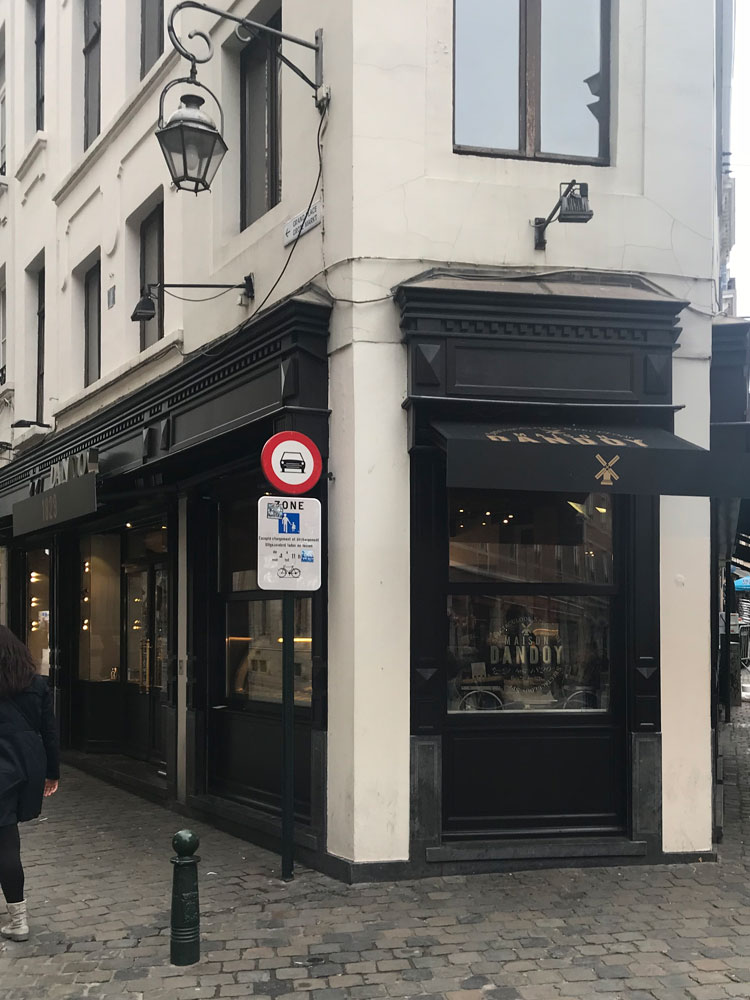 Basic information
Maison Dandoy – Tea Room & Waffles
address: Rue Charles Buls 14, 1000 Bruxelles, Belgium
Open: Monday-Saturday 9: 30-22: 00 Sunday 10: 30-22: 00
Tea Room :11:00-18:00
Three stores, including the main store, have opened in Brussels.
This time, we visited the second store, which is the easiest place to stop by during sightseeing.
It is located on the way from Grand-Place to see the pissing boy, so it is an efficient way to see the sights.
There is also a tea room on the second floor, so you can eat inside.
Please note that the tea room opening hours are different from the store opening hours.
The other two stores are listed below.
If you have time, please stop by.
Maison Dandoy – Grand-Place
address: Rue au Beurre 31, 1000 Bruxelles, Belgium
Open: Monday-Saturday 9: 30-22: 00 Sunday 10: 30-22: 00
Maison Dandoy – Galeries
address: Galerie du Roi 2, 1000 Brussel, Belgium
Open: Monday-Sunday 10: 00-21: 00
History
Founded in Brussels in 1829.
It looks like it started out as a bakery.
It is famous for its delicious waffles, but it is originally a baked goods store that is said to be the oldest in Brussels.
In particular, the baked goods called speculoos are cookies with vanilla and cinnamon flavoring, and are popular as gifts.
These cookies have long been popular with the royal family.
What's more, the recipe is also available.
If you are interested, please check it out.
Of course, the waffles are also very good.
There are two types of Belgian waffles, Brussels-style and Liege-style, each with the following characteristics.
Brussels style: simple, light texture. The shape is a square rectangle. The main body itself is light in flavor, so it is ideal for topping with chocolate, ice cream or fruit. Recommended for those who don't like sweet things.
Liège style: The body itself has a strong flavor. The shape is round. If you want to enjoy the taste of the dough itself, I recommend eating it as is. Toppings are also possible, but they will be quite sweet.
Review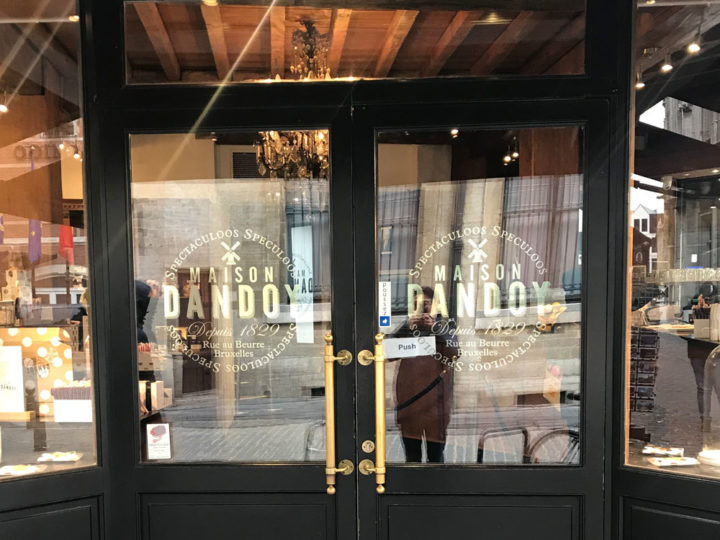 We arrived in the morning of the day.
It was just after opening time, so the store was empty.
The store is built in a high-class style, so you can easily recognize it when you are in the neighborhood.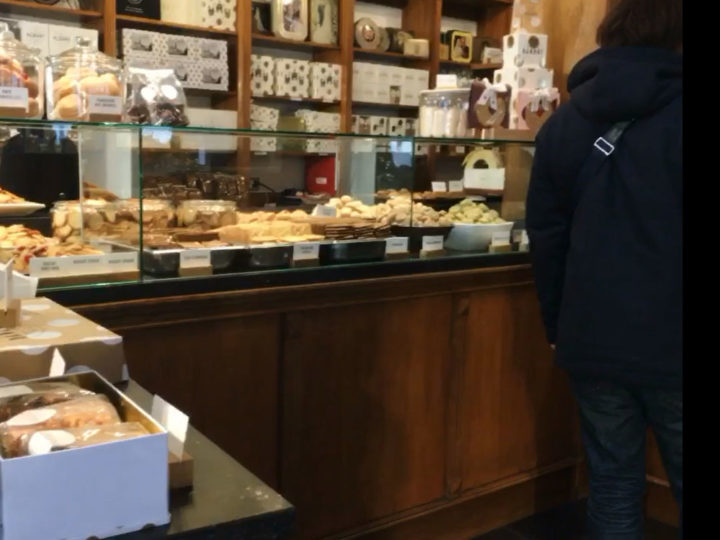 Cookies are lined up.
The space is not that big, but the variety makes it a bit confusing.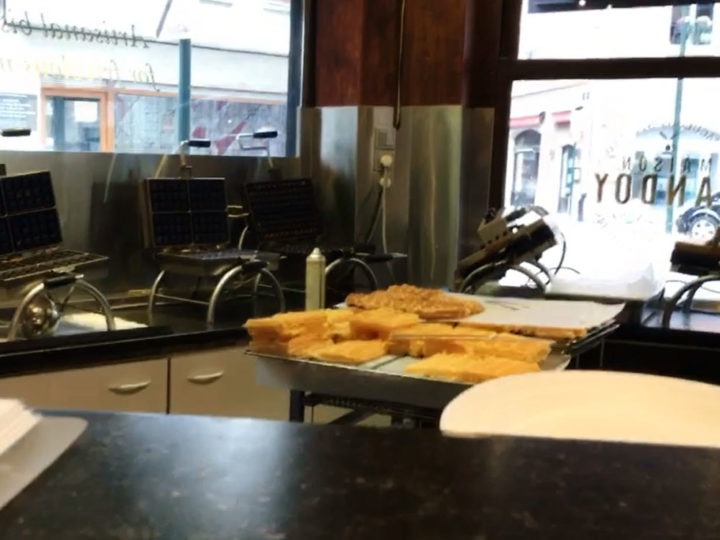 In the kitchen, waffles are being made.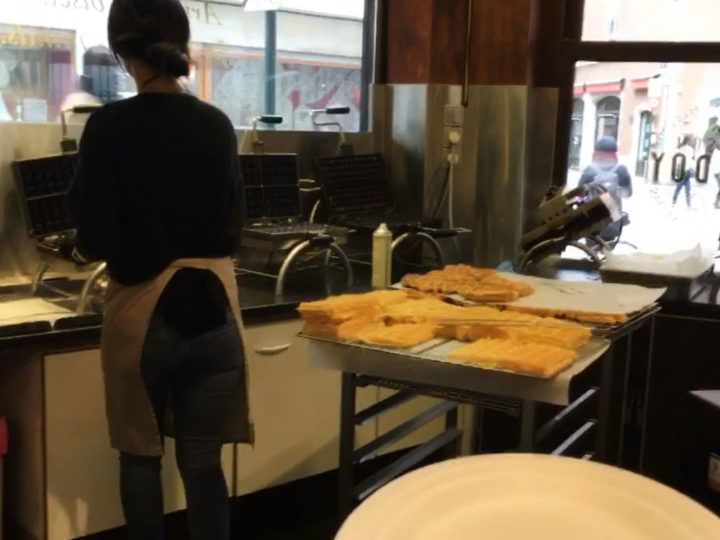 When you order, they will make it.
I wonder what the waffles on the table were.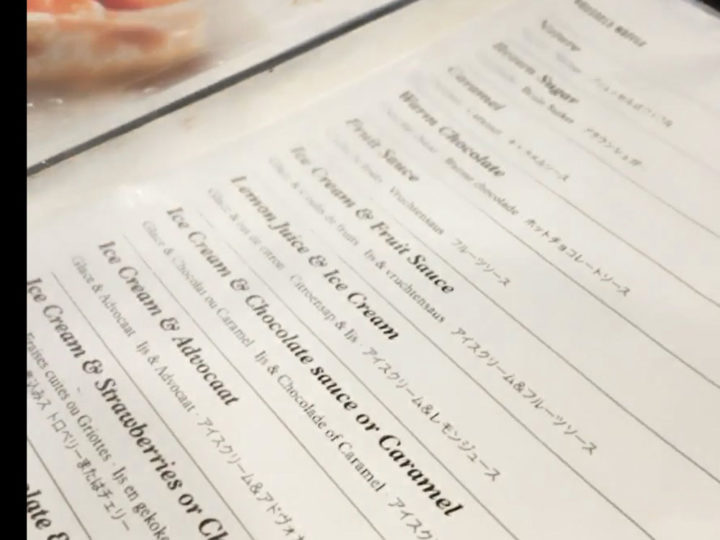 Here's what the menu looks like.
There is pressure from the people behind you in line, so you can't be too sure about which one to choose.
And after much hesitation, I ordered this one.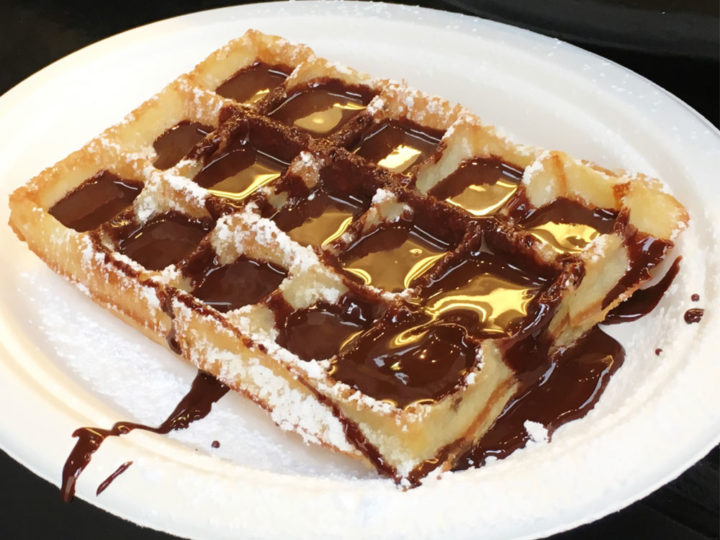 It was early and the tea room hadn't opened yet, so we had it outside.
Brussels style with chocolate sauce.
The waffle was light and the chocolate was delicious.
As it was cold outside, the warm chocolate was very tasty.
However, it was different from the waffle I had imagined.
Personally, I like it, but you may have different tastes.
Aux Gaufres De Bruxelles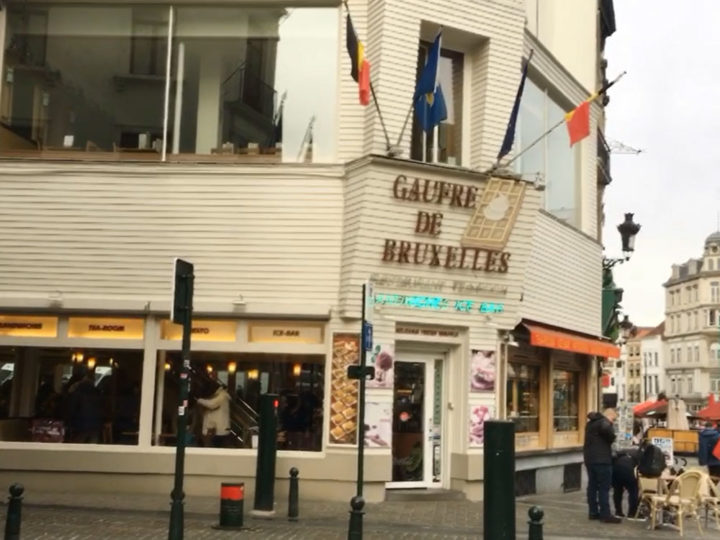 Basic information
address: Rue du Marché Aux Herbes 113, 1000 Bruxelles, Belgium
Open:7:30-23:30
It's a busy place, so many people gather here.
You can also order from outside the store.
I'm sure you'll find the store soon.
Review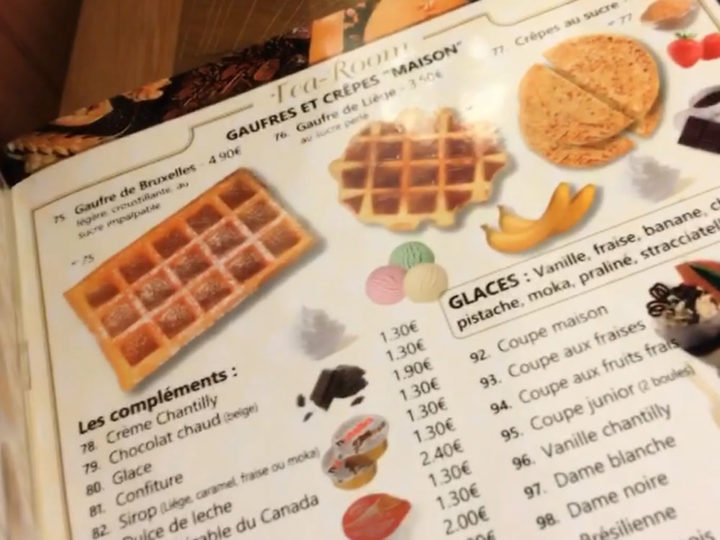 You can eat in the restaurant.
However, it's not only waffles, but also salads, meat, and other meals, so it's always crowded.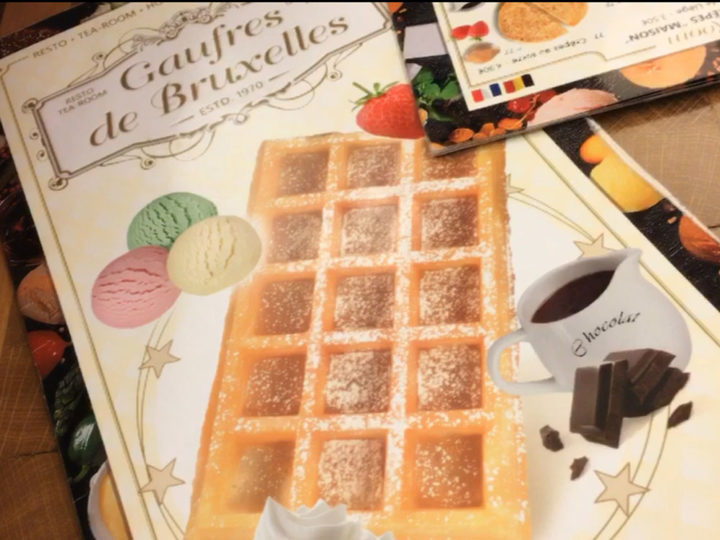 A slightly more lively menu.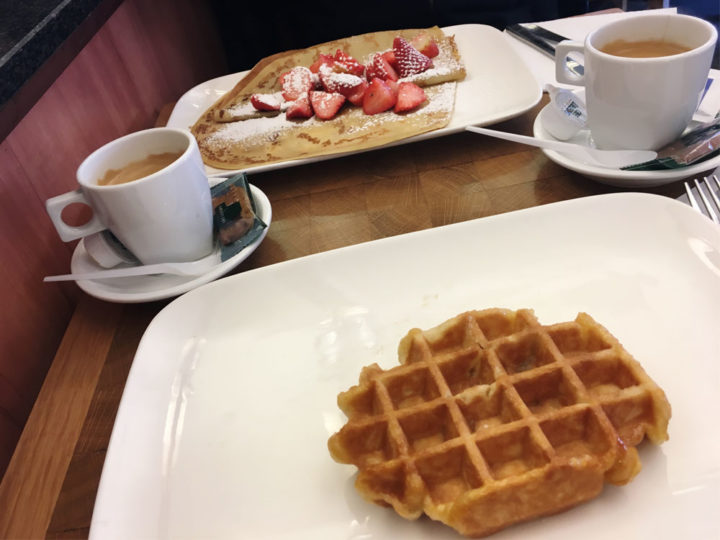 I ordered a Liege-style waffle and, for some reason, a crepe.
I was going to ask for a Brussels style waffle, but since I ate at Dandoy, I was confused and ended up ordering a crepe.
To be honest, the taste was ordinary.
The Liège-style waffles were not what I had imagined, and I didn't feel like I really had to have them here.
The image of the restaurant might be a bit like a family restaurant.
The overall service at the restaurant is also a bit more.
This may be because the location is good anyway, so customers come in.
However, the appearance of the store gives you the feeling that you're in Brussels, so I think it's a good idea to stop by.
Summary
How was it?
The stores have completely different atmospheres, but I think it's good that they each have their own characteristics.
Personally, I would still recommend Dandoy.
The history of the store makes it a great place to visit, and the cookies as well as the waffles are very attractive, so from a sweets point of view, Dandoy is the place to go.
In addition, there are many waffle stores in the city, so it may be fun to compare different kinds of waffles.
However, to be honest, my expectations for waffles, not just the two I mentioned, were probably too high.
On TV and the Internet, people say that the real Belgian waffles are very tasty, so maybe my expectations were too high.
However, if I ever visit Brussels again, I would still like to try the waffles.
Thank you again for reading to the end of this article.