The third part of the Nancy Museum collection focuses on the glass works of the Daum Brothers (Daum Frères), which are located in the museum's basement.
As well as the glass works, the exhibition rooms are also part of the town fortifications from the 15th to 17th centuries, which give the place a unique atmosphere.
This is a must-see attraction that you won't find in any other museum, so be sure to stop by when you visit Nancy.
Daum Frères
Daum
The beginnings of the Dome were started by Jean Daum, the father of the brothers.
In 1878, he took control of la verrerie Sainte-Catherine de Nancy, (glassworks).
(Originally only an equity stake, but had to be bought out due to poor management).
Jean's eldest son, Auguste Daum, joined around 1879, while his brother Antonin Daum joined around 1890.
The elder brother will mainly be active in management, while the younger brother will be active in the production of artworks.
Art department established between 1889 and around 1991.
Work with a range of artists to create artworks.
The work he created with his first designer, Jacques Grüber, was exhibited at the Chicago World's Fair in 1893, where it was a great success.
At the 1900 World's Fair, it was exhibited jointly with Emile Gallé and won the grand prize.
The 1920s saw a shift from Art Nouveau to Art Deco.
Business is growing steadily.
After World War II, the company produced clear, shiny crystal.
The company also collaborates with Cesar, Dali and others to produce artworks.
Management deteriorated after 1980.
In 1982/83, due to financial difficulties, part of the historical collection was sold.
In 1985, the Dome family left management.
The dome company is currently operating, but is managed by a separate company.
Collections Daum Frères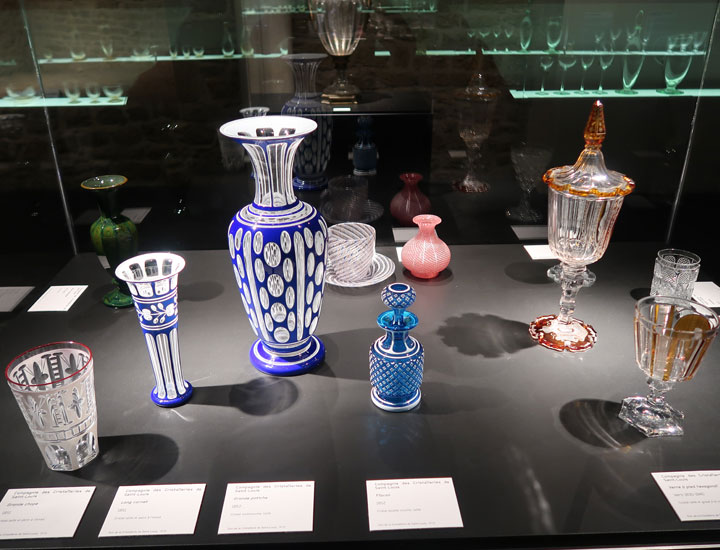 Grande chope 1851 from left
Long cornet 1851
Grand potiche 1852
Flacon 1852
Verre à pied hexagonal 1830-40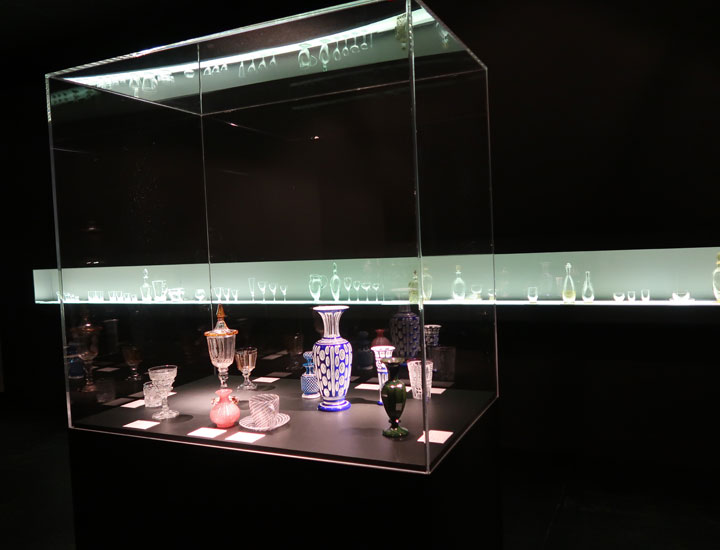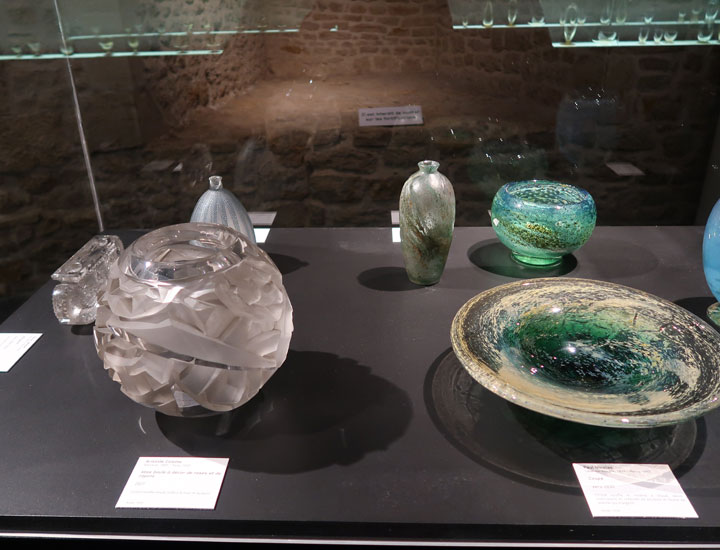 Aristide Colotte (1885-1959) Vase boule à décor de roses et de rayons (1927) left
Paul Nicolas (1875-1952) Coupe (1930) right
Reliquaire doublé (1908/09)
Broc (1878/80) right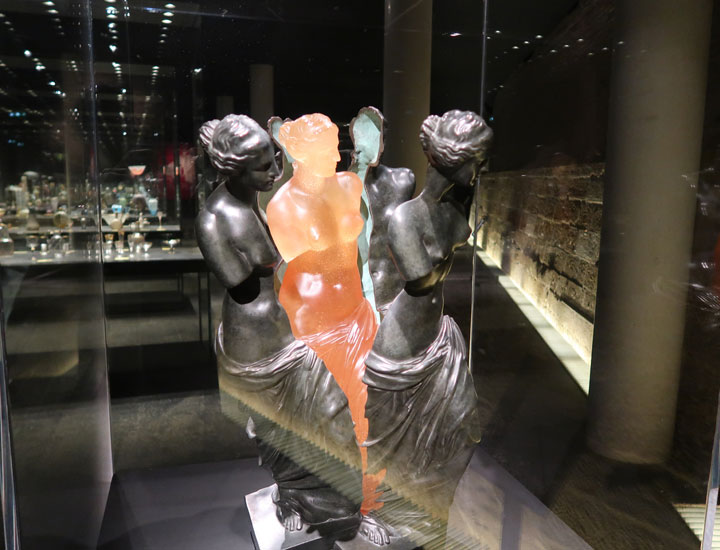 Armand Fernandez (1928-2005) Naissance (2001)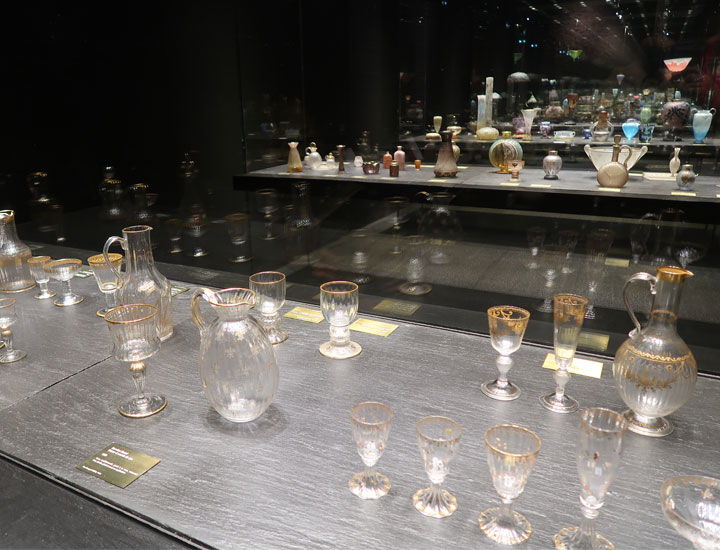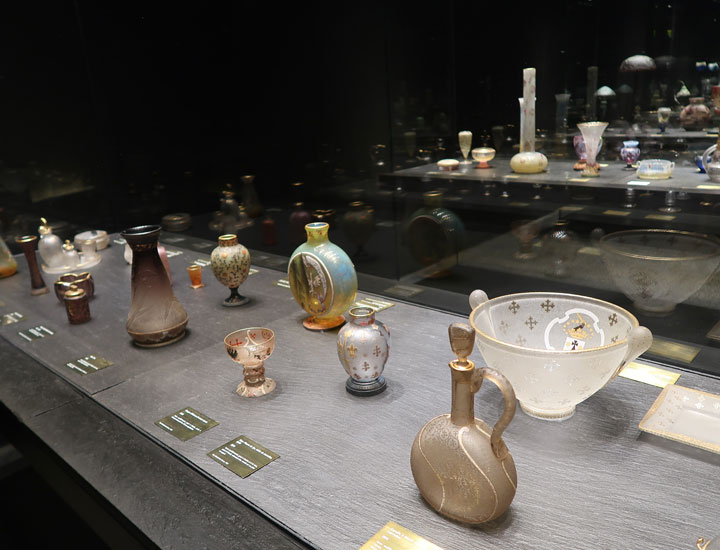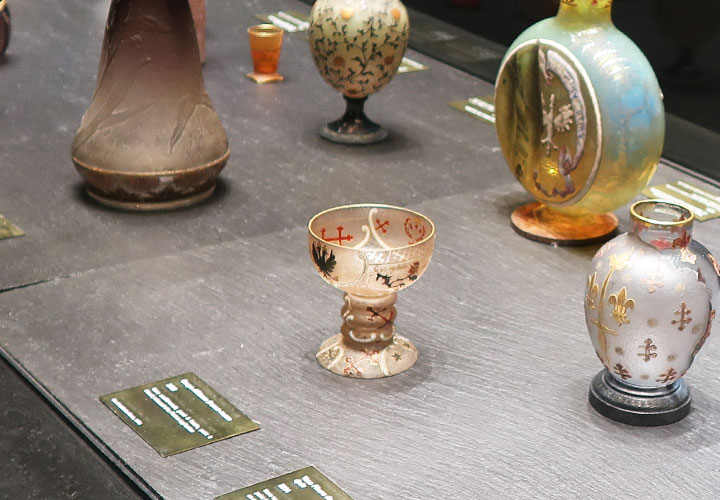 Hommage de la Lorraine à la Russie (1893) center
Vase aux armes de Jeanne d'Arc (1894) right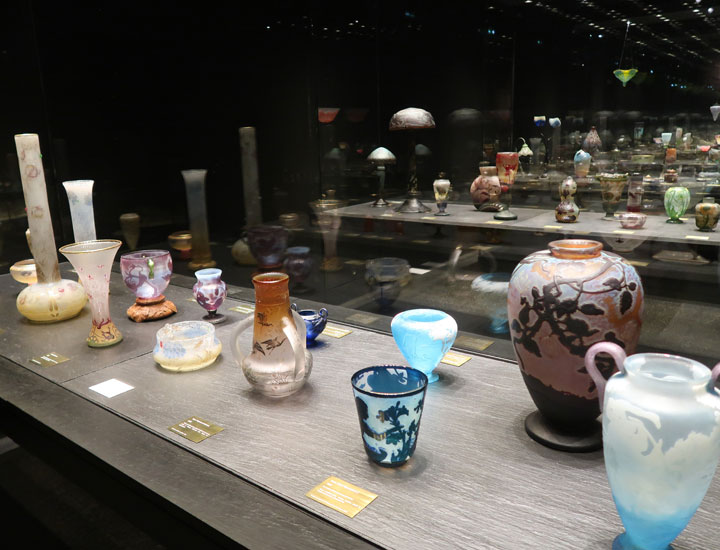 Le rêve d'Elsa (1894)Works in light blue at the back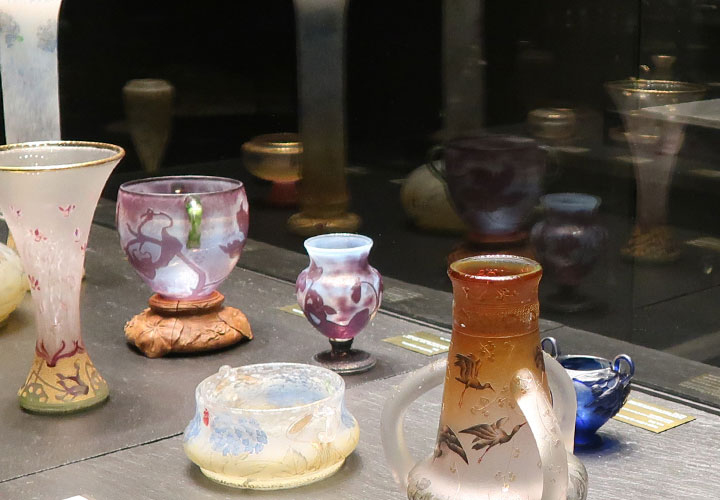 Vase aux pensées violettes (1896) back centre
Vase à décor de clématites (1897) back left
Coupe à décor de fusain d'Europe (1895) Back right: dark blue.
Vase Cyclamen in the foreground left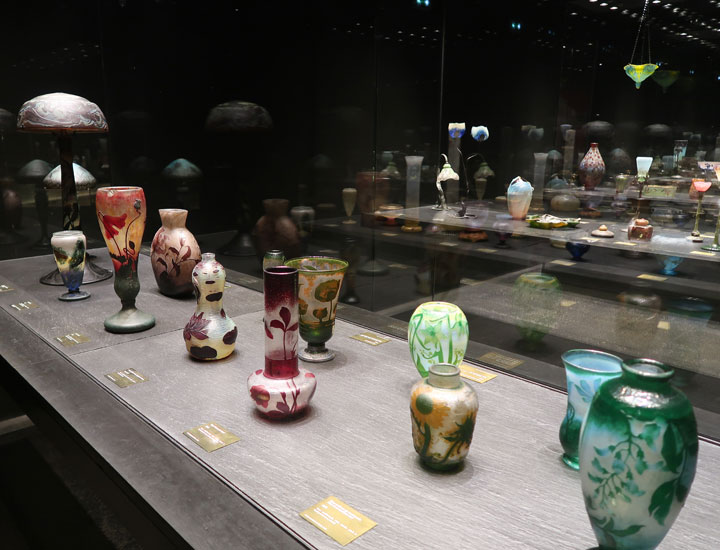 Lampe aux fleurs d'eucalyptus (1910/13) Furthest back Stand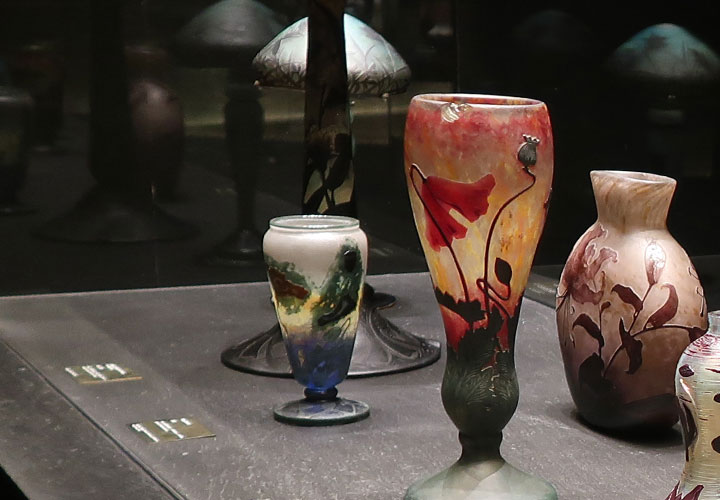 Vase aux pavots (1905) back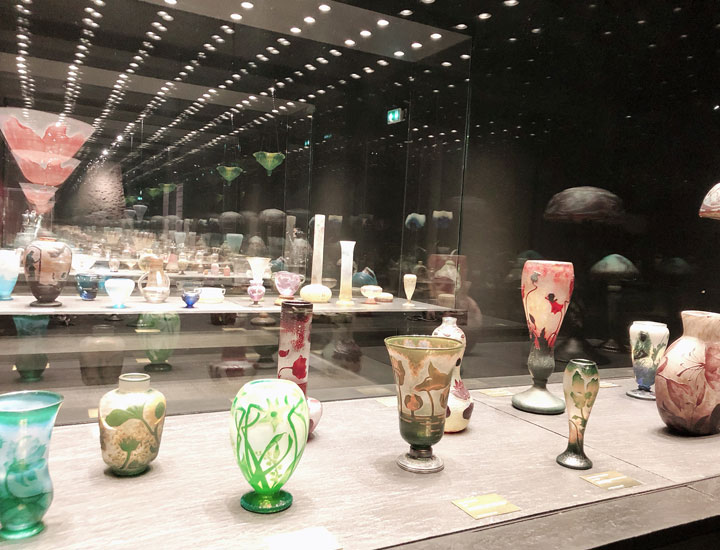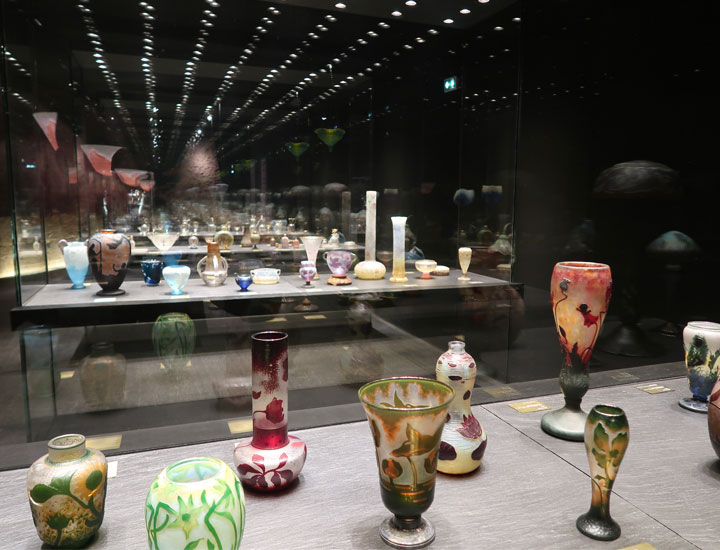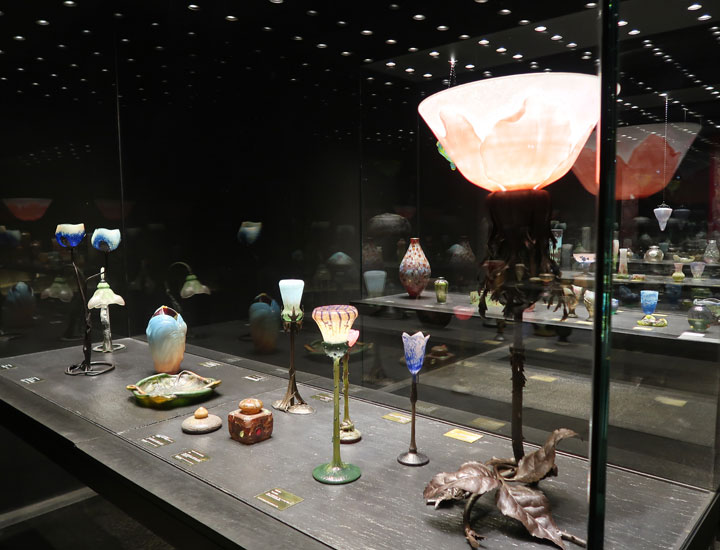 Lampe Églantine (1898) front lamp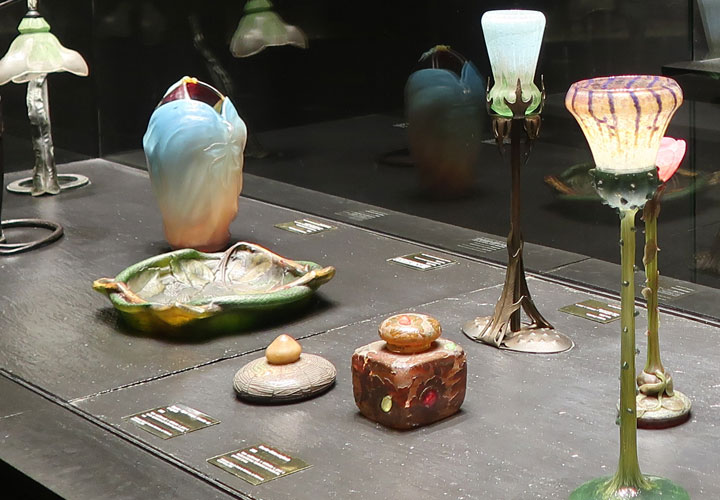 Encrier à la toile d'araignée (1903) Centre smallest piece
Charles Schneider (1881-1953) Coupe au serpent et branche de mûrier (1909) Central dish shape
Lampe perce-neige (1905) farthest lamp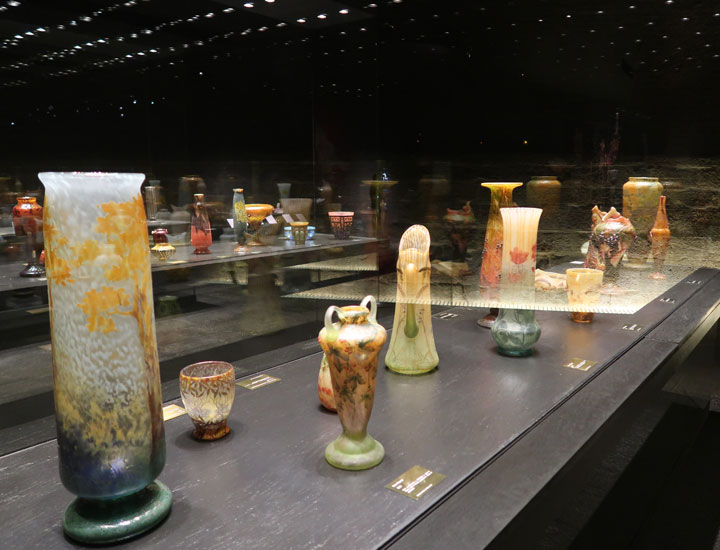 Vase Automne (1905) left-most
Vase aux anémones (1905) centre front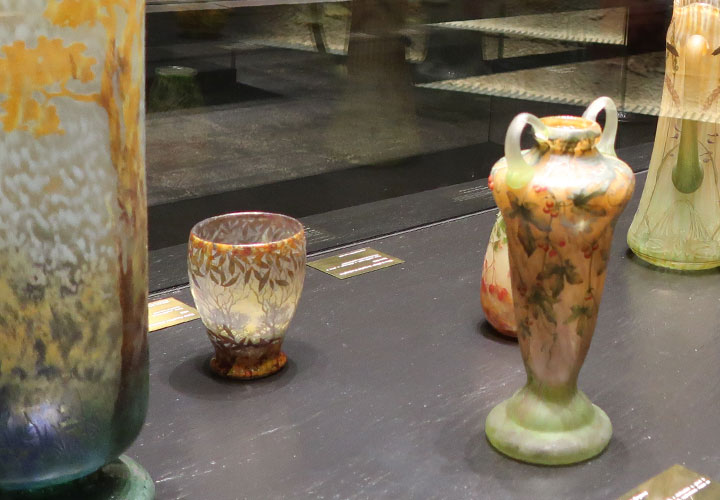 Vase Feuilles d'Automne (1919) Small glass at the back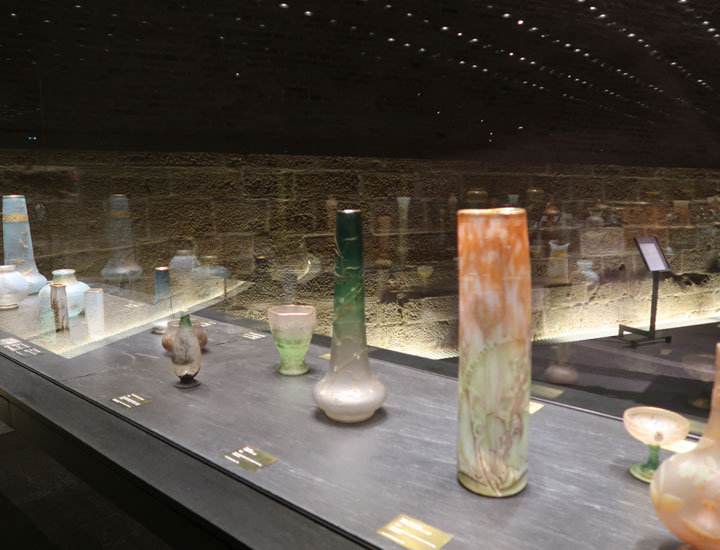 Vase Prairial (1892)
Vase aux pissenlits (1900) Vase in the foreground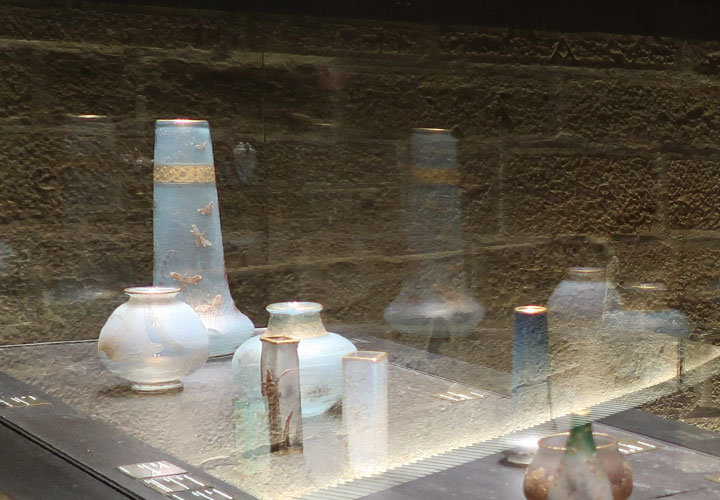 Vase Bouquet de marguerites (1897) the farthest end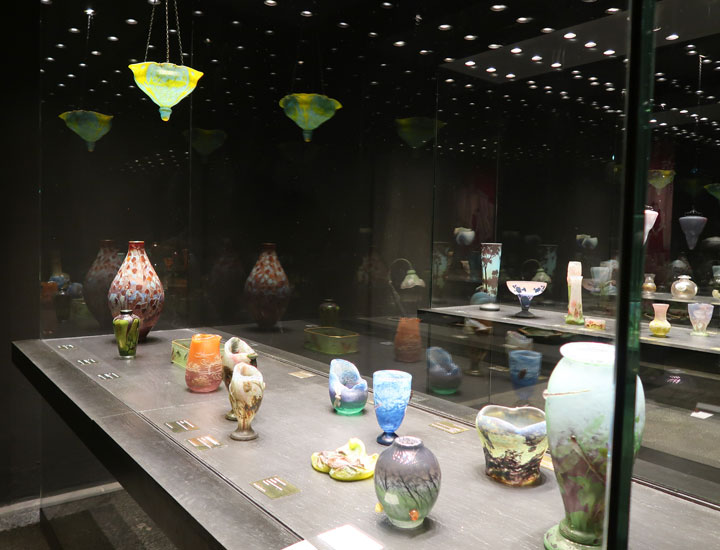 Cendrier au crabe (1909) front dish
Vase a decor de feuilles de bouleau Daum (1903) Vase at the far end.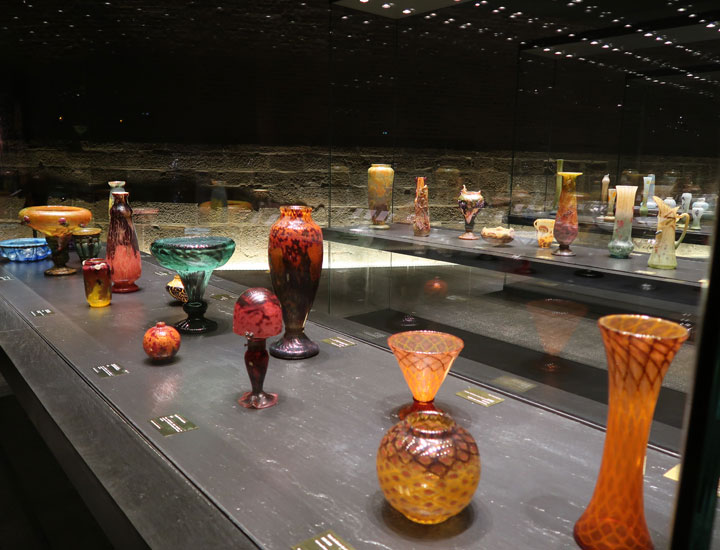 Lampe Verre de jade (1925) Central red lamp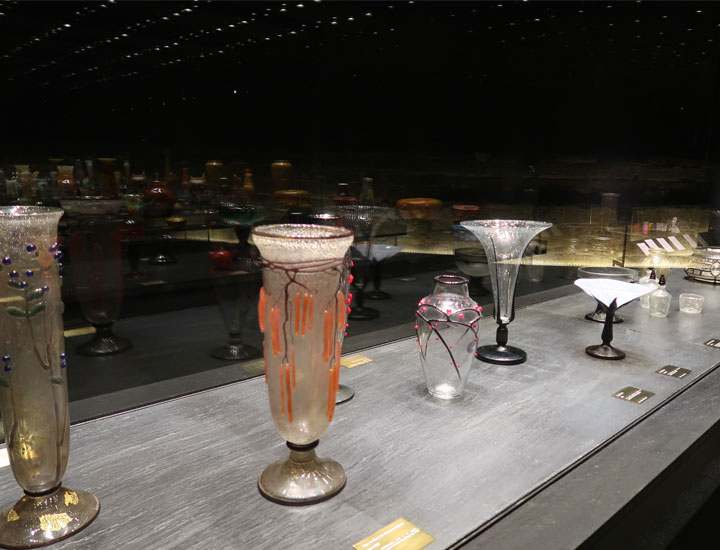 Vase à décor de baies stylisées (1925)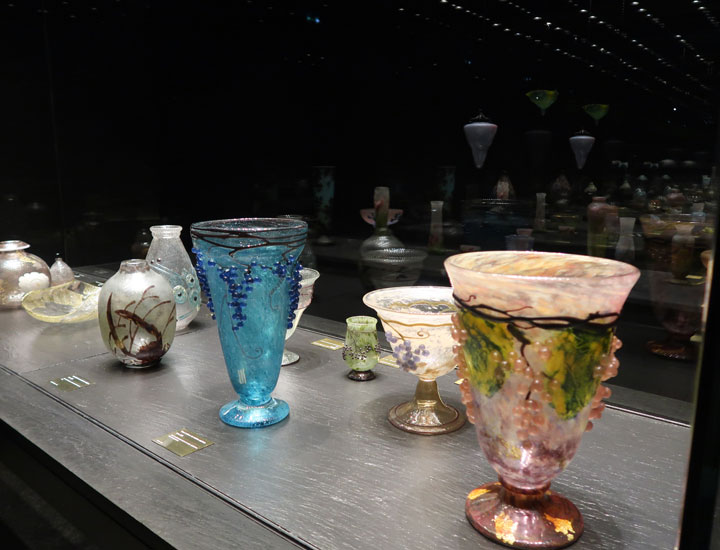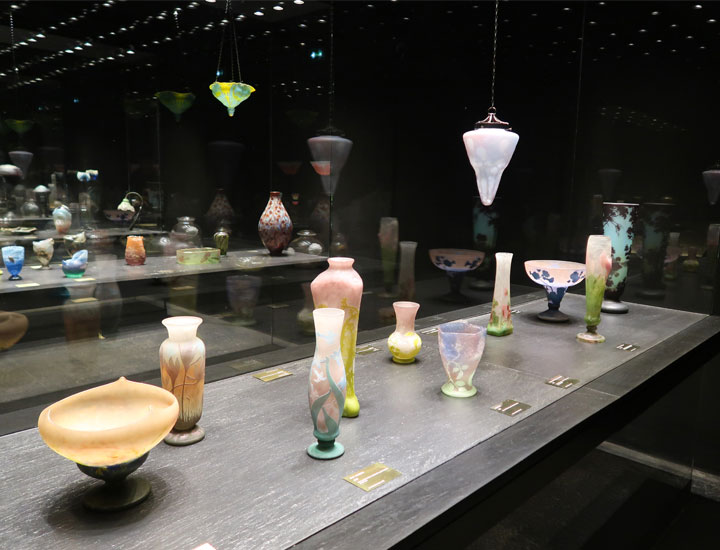 Vase Roses (1903)
Vase à décor de colchiques (1909) Vase in the foreground
Vase Paysage (1910) the farthest end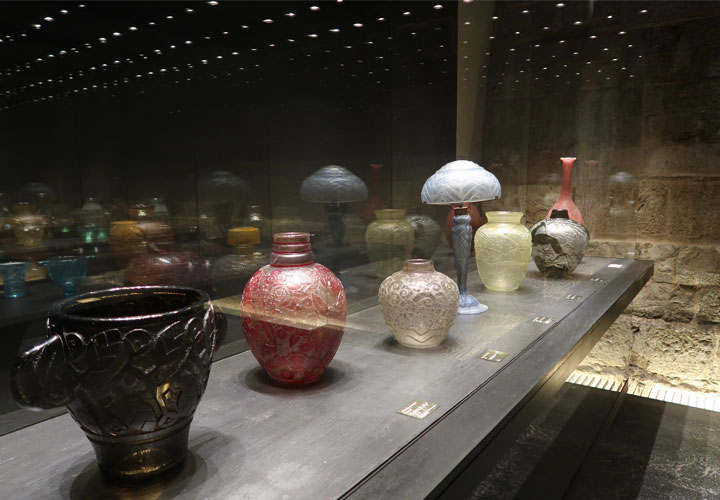 Vase à décor de volutes (1926) Central, translucent vase.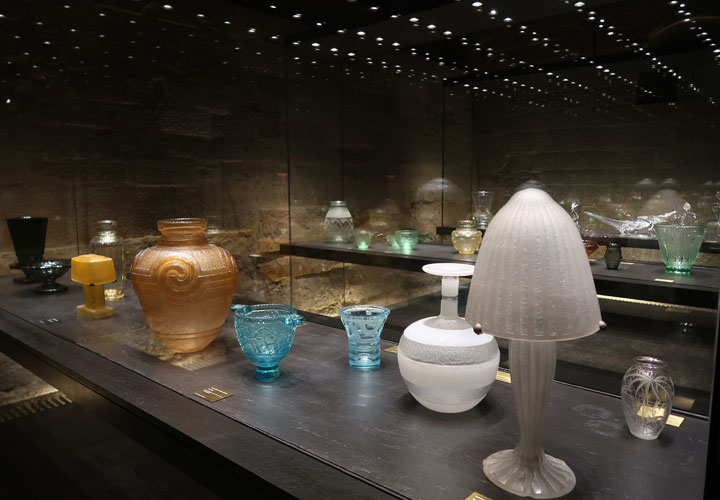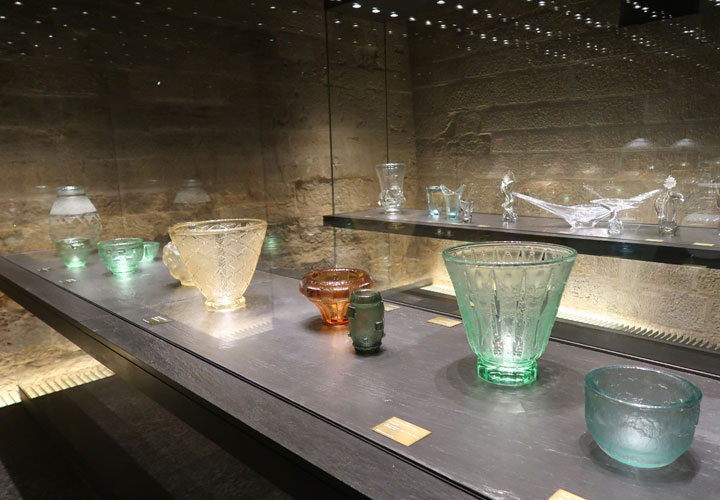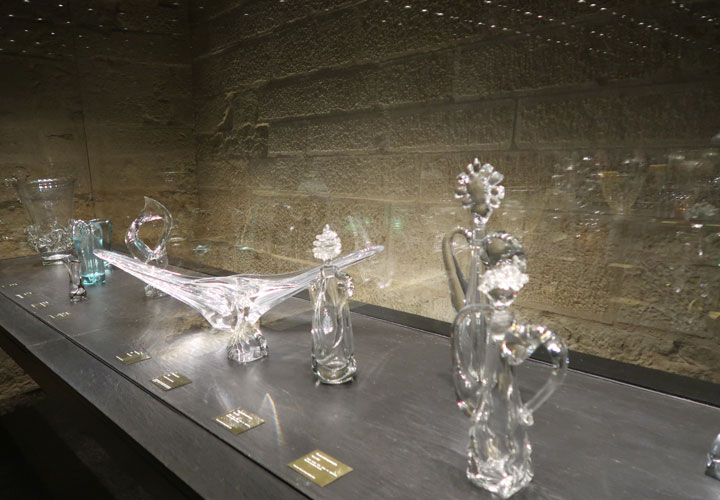 Summary
We have introduced some of the artworks on display, but in fact there are many more on display.
It would probably take you quite a while to look at each one slowly, but they are all so beautiful that it would be a shame to walk past them too quickly.
We strongly recommend that you allow enough time for your visit if you plan to visit the Musée de Nancy.
Thank you again for reading to the end of this issue.
Other works from the Nancy Museum of Art are presented below.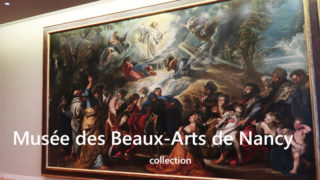 Musée des Beaux-Arts de Nancy Collections From the Renaissance to the Baroque
Inthisissue,wewillfocusmainlyonpaintersfromtheRenaissancetotheBaroqueamongtheworksondisplayattheMuséedeNancy.Thereareman...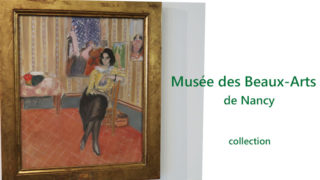 Musée des Beaux-Arts de Nancy Collections 2 From Rococo to contemporary art
Wewouldliketointroduceyouto47paintersfromthe17thcenturytothepresentday.Evenifyouarenotsointerestedinwesternpaintings,you...