Carl Marletti, a popular cake shop in the 5th arrondissement of Paris.
It's not a big shop, but you'll always be fascinated by the colorful cakes.
It's not a sweets shop that is popular these days, but an orthodox cake shop with a good old atmosphere.
It's a little far from the center, but it's an area where delicious bakeries gather, so if you like sweets, you should definitely visit this shop.
Carl Marletti
Practical information
Carl Marletti
Address:51 Rue Censier, 75005 Paris, France
Open:Tuesday-Saturday 10:00~20:00 Sunday 10:00~13:30
Closed:Monday
Nearest station:Censier-Daubenton Line 7   
History and characteristics of Carl Marletti
History
In 1992, he was active as a patisserie chef at le Grand Hôtel Intercontinental de Paris and Café de la Paix.
December 1, 2007 Carl Marletti opens in the center of the 5th arrondissement of Paris
Features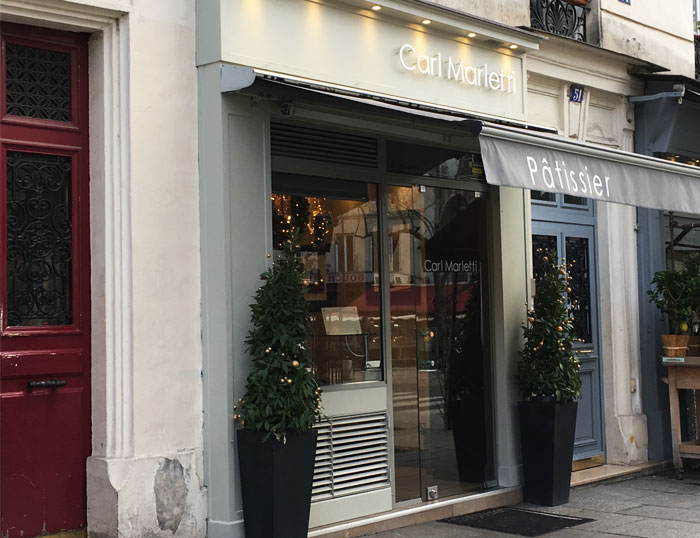 Carl Marletti has won various awards and has been featured in the media all the time, but the store is very small.
If you don't walk while looking closely, you may just pass by.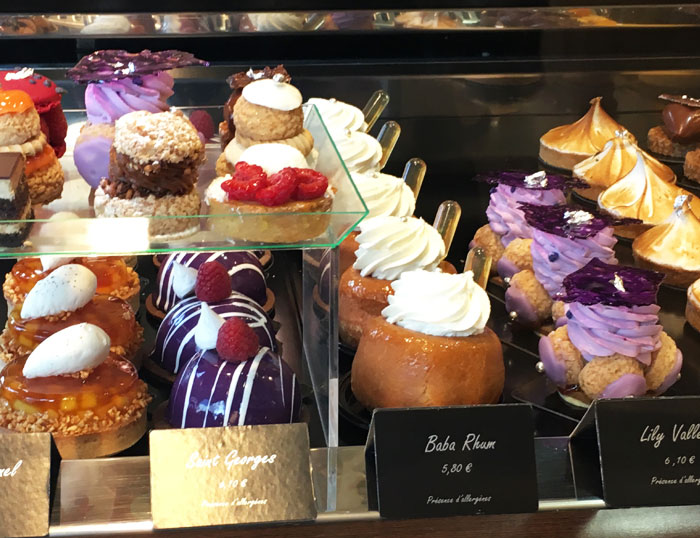 When you enter the shop, you will find a lot of colorful cakes.
I can't make up my mind which one to choose.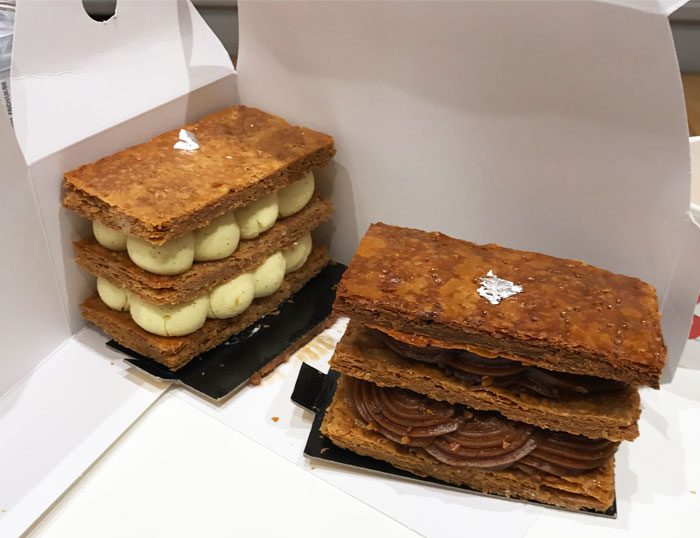 Millefeuille is recommended for first-time visitors.
It is a cake that was described as the number one millefeuille in Paris by the magazine Figaro.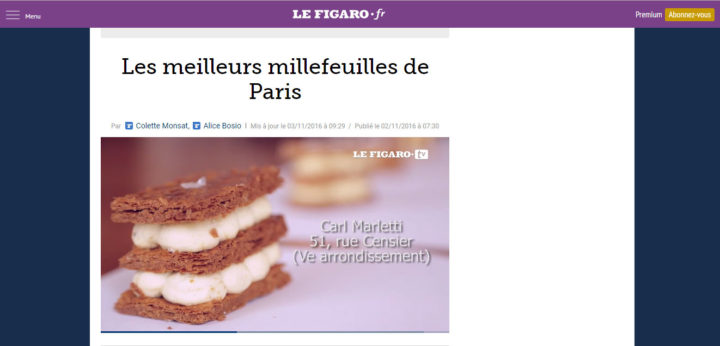 Les meilleurs millefeuilles de Paris
Millefeuille with an irresistible crispy texture.
It's a standard cake that is almost always placed at cake shops in Paris, but if the standard cake isn't delicious, you can't eat other cakes.
And here is the one I would like to recommend most at Carl Marletti.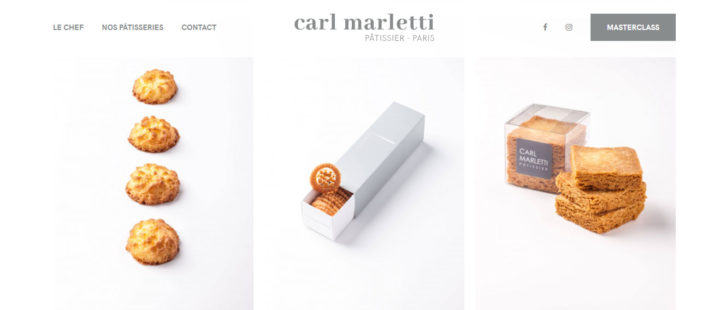 The level of baked goods such as madeleine and cookies is very high.
Carl Marletti is definitely recommended if you buy it at a department store.
Summary 
How was it?
The overall rating is as follows on a 5-point list.
Carl Marletti
Taste:★★★★☆
Exterior: ★★★☆☆
Interior: ★★★☆☆
Price:★★★★☆
Store clerk : ★★★☆☆
Ease of purchase: ★★★☆☆
Location: ★★☆☆☆
There are definitely 5★ baked sweets, but I think Millefeuille and Eclair weren't as good as I had imagined.
I think it's partly because the expectation of Millefeuille No. 1 in Figaro was too high.
The exterior and interior are not particularly fashionable, and I think they are ordinary patisseries.
I think the price is a little reasonable.
I feel that the store clerk  was very ordinary.
The ease of purchase was neither good nor bad.
The location is not very good.
There are few places in the neighborhood where you can go sightseeing, so it's hard to visit.
If you are new to Paris, it may be a little difficult place.
Overall, it is a recommended shop, so if you have time, please drop in.
Thank you for reading to the end again this time.