LAURENT DUCHÊNE PARIS, Many people may not know the name of this shop in the 13th arrondissement of Paris, but if you like France, you may feel that you have seen the shop before, as it has been featured on numerous TV programmes.
The shop, run by Laurent Duchêne, who won his MOF at the age of 30, is always bustling with customers.
The breads are delicious and all the cakes do not disappoint.
That's no wonder: along with Pierre Hermé and others, he is considered one of the four best pastry chefs in Paris.
Access to the shop is slightly less convenient, but it is a must-visit for bread and cake lovers.
Now, let me introduce you to some of them.
LAURENT DUCHÊNE PARIS 13ÈME
Practical information
LAURENT DUCHÊNE PARIS 13ÈME
Address:2 Rue Wurtz, 75013 Paris, France
Opening hours: Monday to Saturday 07:30~20:00
Closed: Sunday
Nearest Metro station: line 6, Glacière
Features
Mr LAURENT DUCHÊNE was awarded the MOF (Meilleur Ouvrier de France) in 1993, at the young age of 30.
He had a very successful career up to that point, working as a pastry chef in a number of starred restaurants.
In 1999, he won the Coupe du Monde de Pâtisserie, in which he participated as a coach.
In 2001, he opened his own shop in the 13th arrondissement of Paris.
In 2010, a second shop was opened in the 15th arrondissement of Paris.
In 2019, a third shop and café opened in Vincennes, on the outskirts of Paris.
Exterior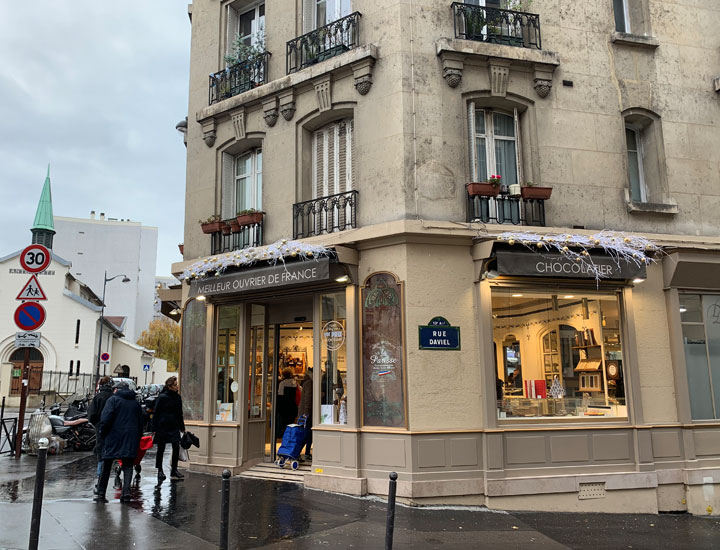 The shops on Rue Daviel and Rue Wurtz have wide pavements and are easy to stop by.
The exterior is never too modern and retains the atmosphere of a good old-fashioned cake shop and bakery.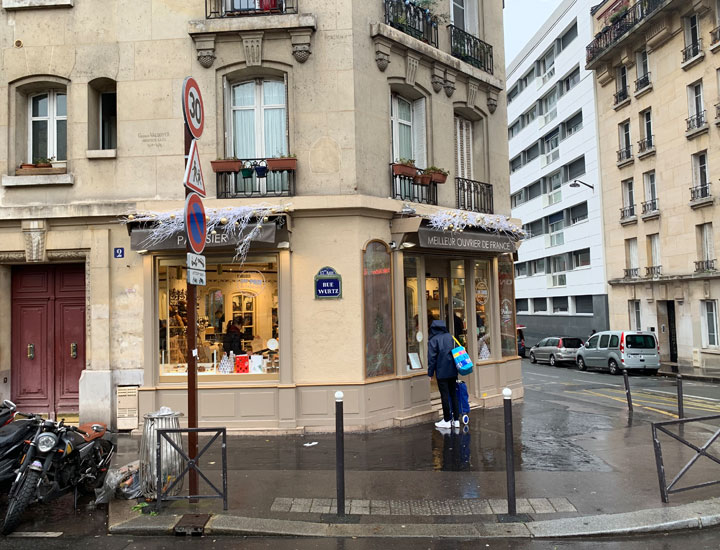 The shop is firmly rooted in the local area, as it is off the beaten track and has few tourists.
The only tourists who come to this area are those who come for LAURENT DUCHÊNE PARIS.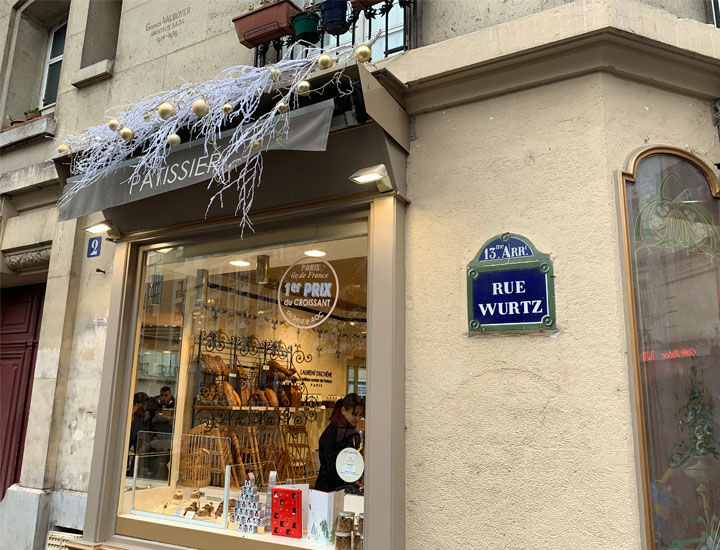 13th arrondissement, marked by the RUE WURTZ sign.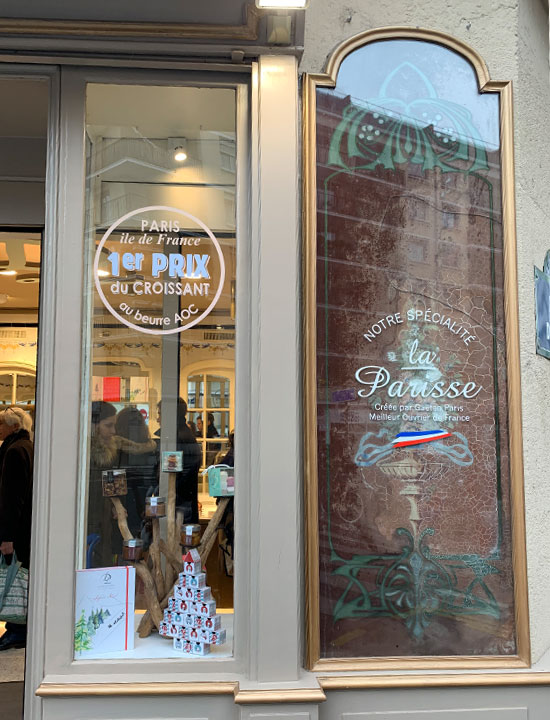 The Croissant Competition winner's sticker is eye-catching.
The entrance is also made very easy to enter.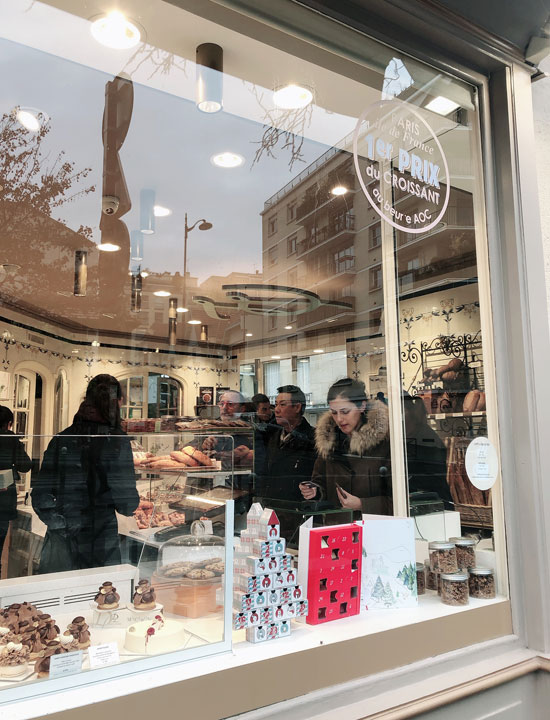 It is always crowded with many customers.
Interior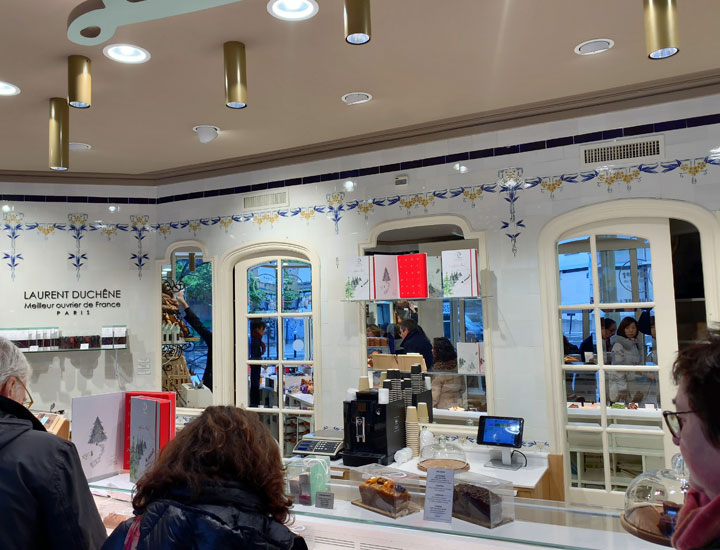 The shop is very bright and all products are very easy to see.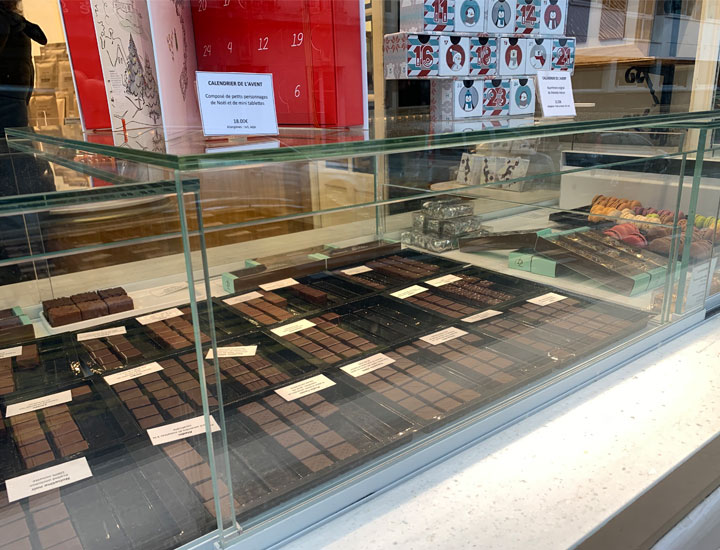 Lots of chocolates in the showcase.
LAURENT DUCHÊNE's wife, Kyoko, is the main chocolate maker.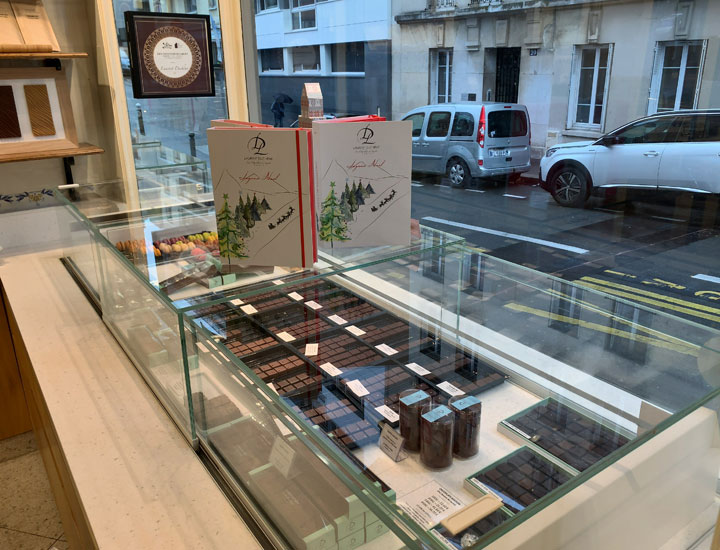 The showcase outside is also full of chocolates.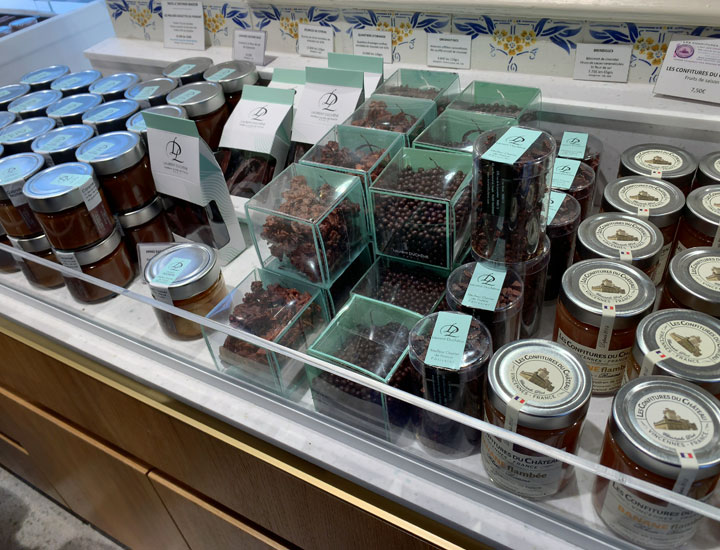 A variety of products are also available, ideal as souvenirs.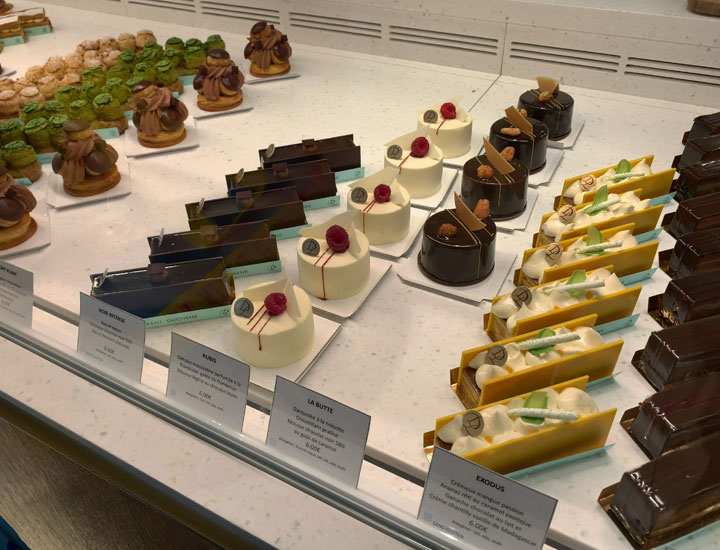 The main showcase features a selection of delicious cakes.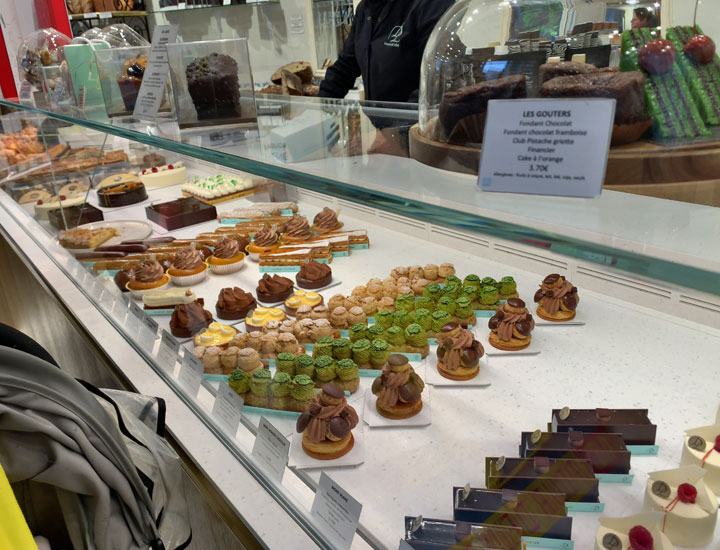 From the moment I stand in line, I am quite confused as to what I should buy.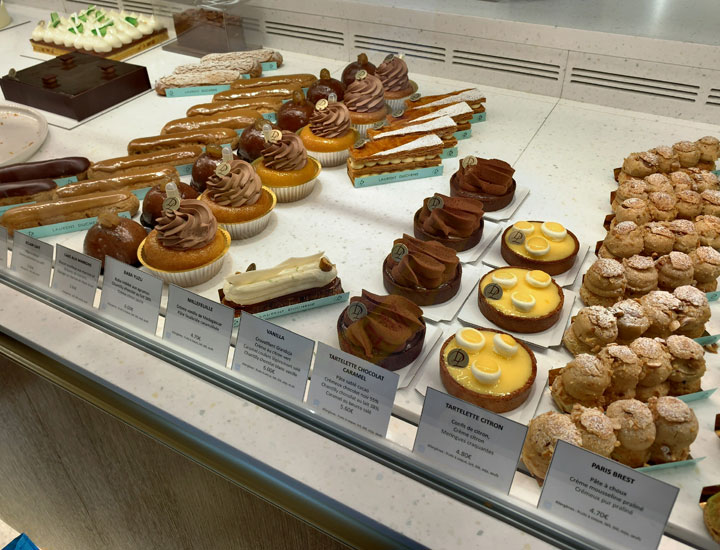 Eclairs and Paris-Brests are also on display.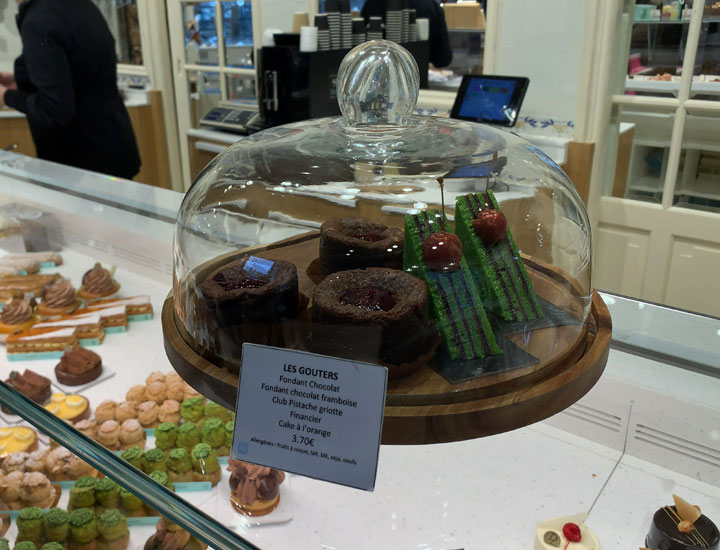 Cakes are displayed in glass cases.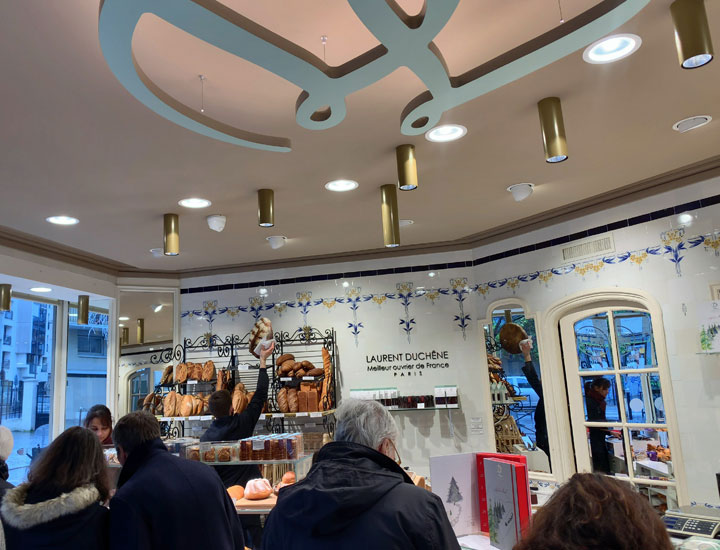 Croissants are often sold out, so it is always advisable to buy them if they are available.
Review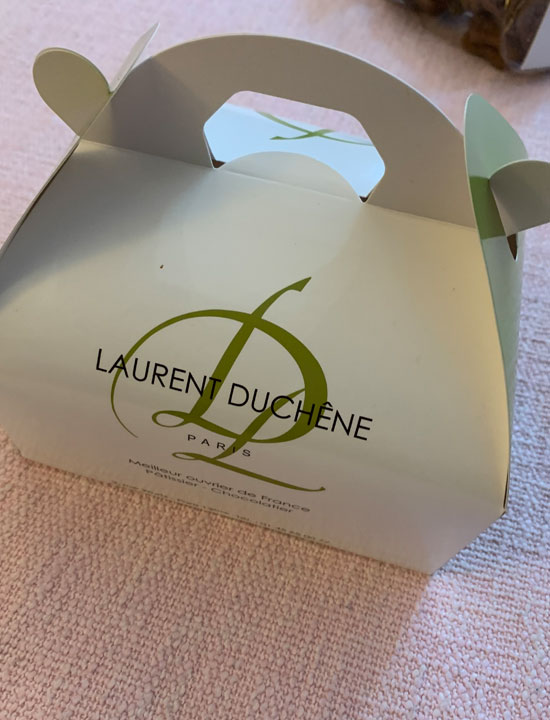 The cake can be packaged in a pretty box.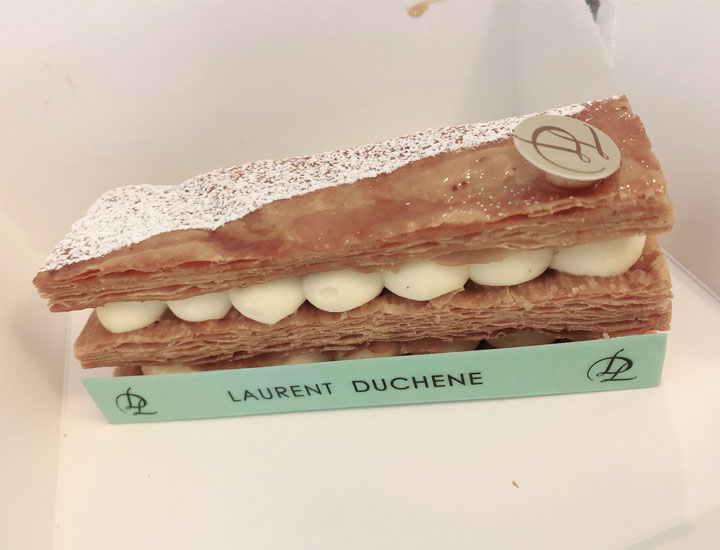 I bought millefeuille.
Millefeuille is a must in Parisian cake shops, but you can tell whether a shop is good or not by how good it is.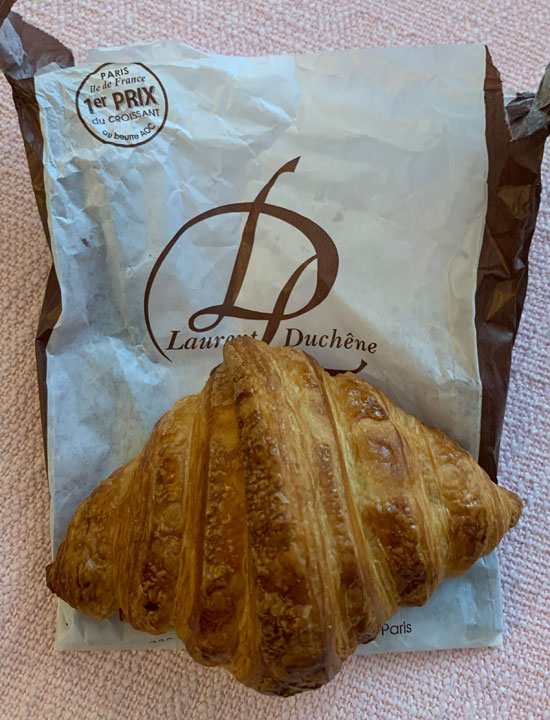 I also bought croissants.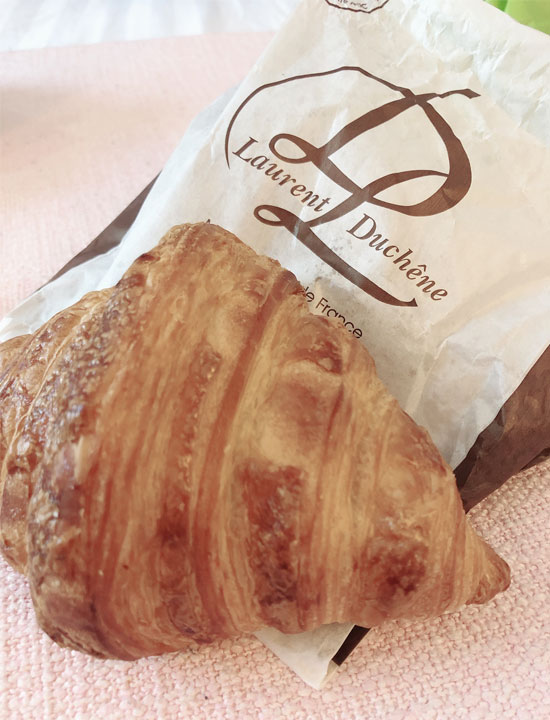 They were all very tasty.
Summary
The overall rating is as follows on a 5-point list.
LAURENT DUCHÊNE PARIS 13ÈME
Taste:★★★★★
Exterior: ★★★★★
Interior: ★★★★★
Price:★★★★☆
Store clerk : ★★★★★
Ease of purchase: ★★★★☆
Location: ★★☆☆☆
5 Stars for taste.
The croissants are very good and the cakes are of a satisfactory standard.
Both the exterior and interior make a good impression.
The pavements are wide and not too crowded, so you can take your time to look inside the shop from outside.
The shop is brightly lit and each product is very easy to see.
Prices are general prices.
Staff were also efficient and helpful during busy times.
Ease of purchase is basically problem-free.
However, there is a significant queue during busy times.
Another area that requires attention is the purchase of chocolate.
When the shop is empty, you can choose slowly, but when it is busy, it can be a little difficult to make a request to the staff, as the chocolate showcase is located furthest away from the cash register.
The location is unfortunately not very good.
Of course, this does not mean that it is a regional problem, but that it is not accessible for tourists.
It is far from a metro station, so if you don't want to walk, we recommend using the bus.
There are also no tourist attractions nearby.
However, it is also an area where there is competition from good bakeries, making it a must-visit area for bread lovers.
Overall, the shop is quite highly rated and recommended.
I always visited the bakery in the neighbourhood, but surprisingly never had the chance to visit it, in the 13th arrondissement of Laurent-Duchêne.
I was finally able to visit this time, and once I did, it became my favourite place to visit in Paris in the future.
Thank you again for reading to the end of this issue.
The latest bakery rankings in Paris are available.
What is the rank of the bakery I introduced here?
Please check it out as well.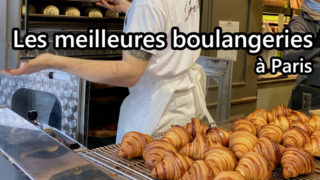 2022 Best Paris Bakery Ranking You'll definitely want to go
OneofthejoysofvisitingParisisvisitingbakeries.Overtheyears,Ihavevisitedmanydifferentbakeries,butwhenIvisitsomanybakeries...