This time, I would like to introduce you to Maison Landemaine.
Not only popular croissants, but also baguettes and cakes are very delicious.
There are many stores in Paris, so be sure to look for Maison Landemainenear your accommodation.
Maison Landemaine
Practical information
Maison Landemaine MONGE
address:123 Rue Monge, 75005 Paris, France
Open:Tuesday-Saturday 07:00~20:30 Sunday 07:00~20:00
Closed:Monday
Nearest station:Censier-Daubenton Line 7
History and characteristics of Maison Landemaine
History
In 2007, Rodolphe Landemaine (who was a chef at Pierre Hermé and Paul Bocuse) and Yoshimi Ishikawa opened Maison Landemaine in the 9th arrondissement.
Since then, Maison Landemaine has opened one after another, currently opening 16 stores in Paris, 1 store in Lille, France, and 4 stores in Tokyo.
It is one of the most dynamic bakeries in Paris.
Source:Maison Landemaine
Features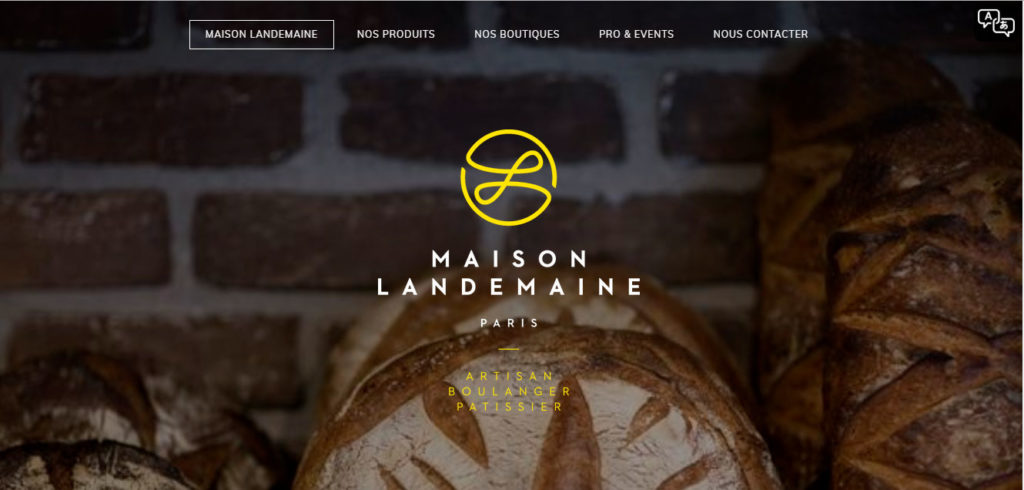 Maison Landemaine provides bread and sweets with the concept of continuing to make products that are particular about the ingredients.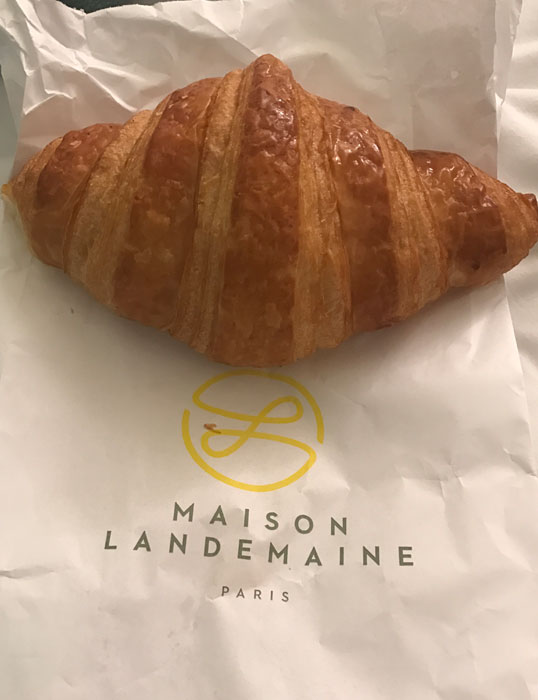 It is a croissant that won the top prize in Figaro's croissant contest in Paris.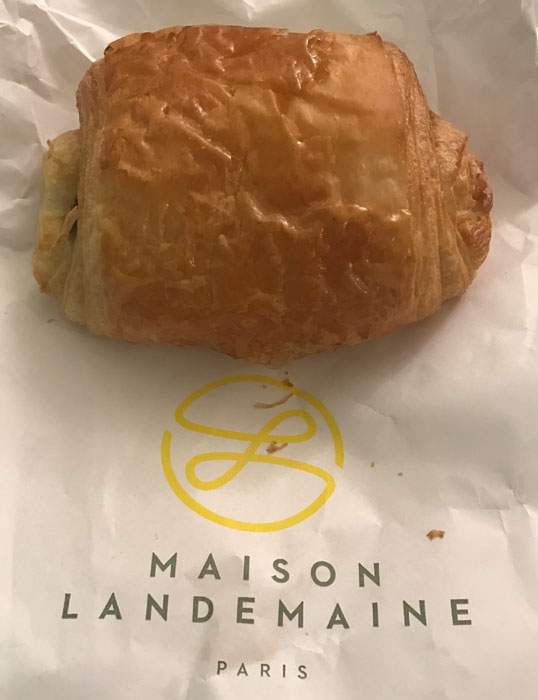 And bread au chocolat.
I personally love Pain au Chocolat, so I try to buy it at any bakery.
Summary 
How was it?
The overall rating is as follows on a 5-point list.
Maison Landemaine  MONGE
Taste:★★★★☆
Exterior: ★★★★☆
Interior: ★★★☆☆
Price:★★★★★
Store clerk : ★★★☆☆
Ease of purchase: ★★★★☆
Location: ★★★☆☆
The taste is 4★.
It's a delicious croissant, but it's not particularly delicious.
I also ate cakes and eclairs, but they have a normal taste.
The Exterior is simple and clean, which gives a good impression.
The interior is very simple and clean, but I also felt a little unsatisfactory.
The price is very reasonable.
Overall, the price is low, so I think the quality is high in that sense.
The store clerk wasn't particularly impressed, so it's neither good nor bad.
There is no problem with the ease of purchase.
The location is 4★.
Since it is not a tourist destination, ordinary travelers will not visit this shop.
As I mentioned in the basic information, Maison Landemaine has 16 shops in Paris.
If you don't have time, there may be a store that you can easily stop by, such as near your hotel, so please visit that store.
Thank you for reading to the end again this time.