CHOCOLAT BONNAT, the most recommended chocolate bar in Paris.
The taste, flavour, size and thickness of these chocolates are unrivalled by any other chocolate bar.
CHOCOLAT BONNAT has opened a directly managed shop in the 8th arrondissement of Paris, within walking distance of the Arc de Triomphe.
Whereas at the Bon Marché department stores' and the Galeries Lafayette Gourmet, you could only buy chocolate bars, at the directly-operated shops you can buy bite-sized chocolates in the quantities you prefer.
This is a must-visit shop for chocoholics.
CHOCOLAT BONNAT
Practical information
Chocolat Bonnat Paris
Address:189 Rue du Faubourg Saint-Honoré, 75008 Paris, France
Opening hours: 11:00-19:00, Tuesday-Saturday.
Closed: Sunday and Monday.
Nearest station Metro: Ternes Line 2. 
Nearest station bus: Friedland – Haussmann Line 22 (from St Lazare) Line 52 (from Opera) Line 43 (from Gare du Nord – St Lazare)
Features
Exterior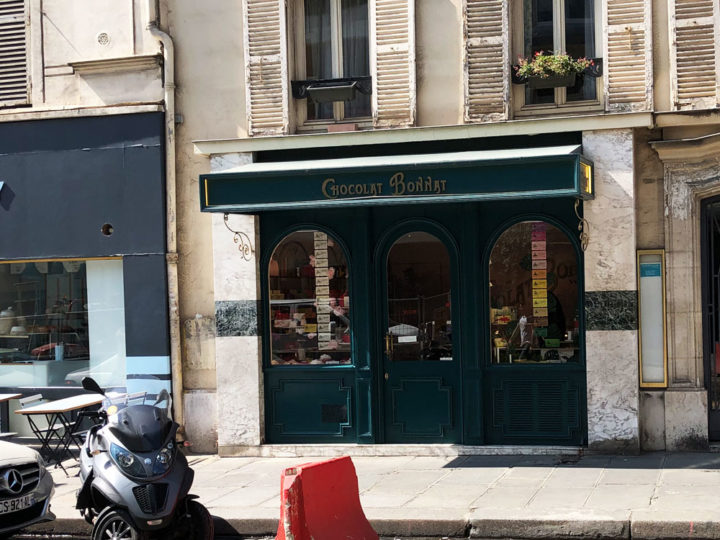 The shops are quite small.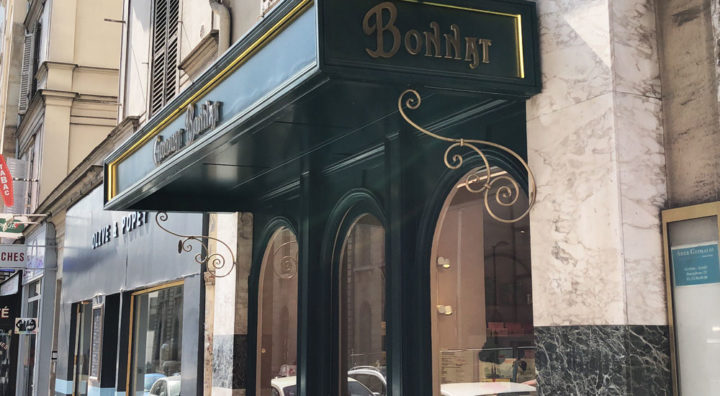 The overall dark green exterior gives it a slightly retro feel.
Interior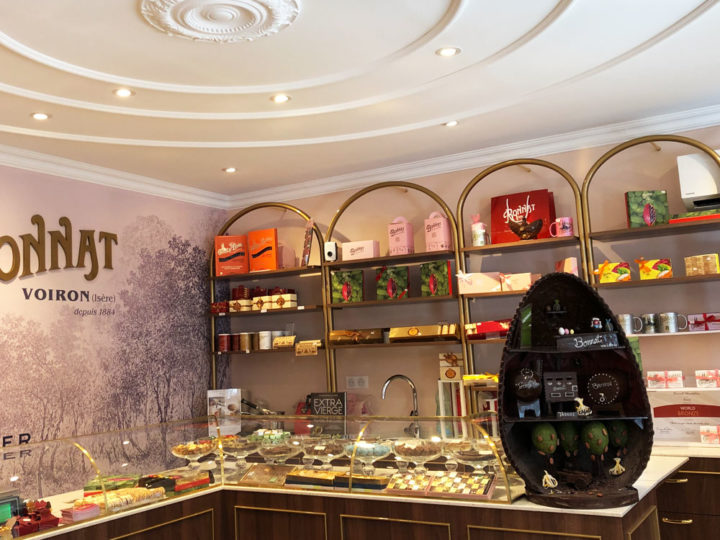 The shop is small but very clean and the products are generally easy to find.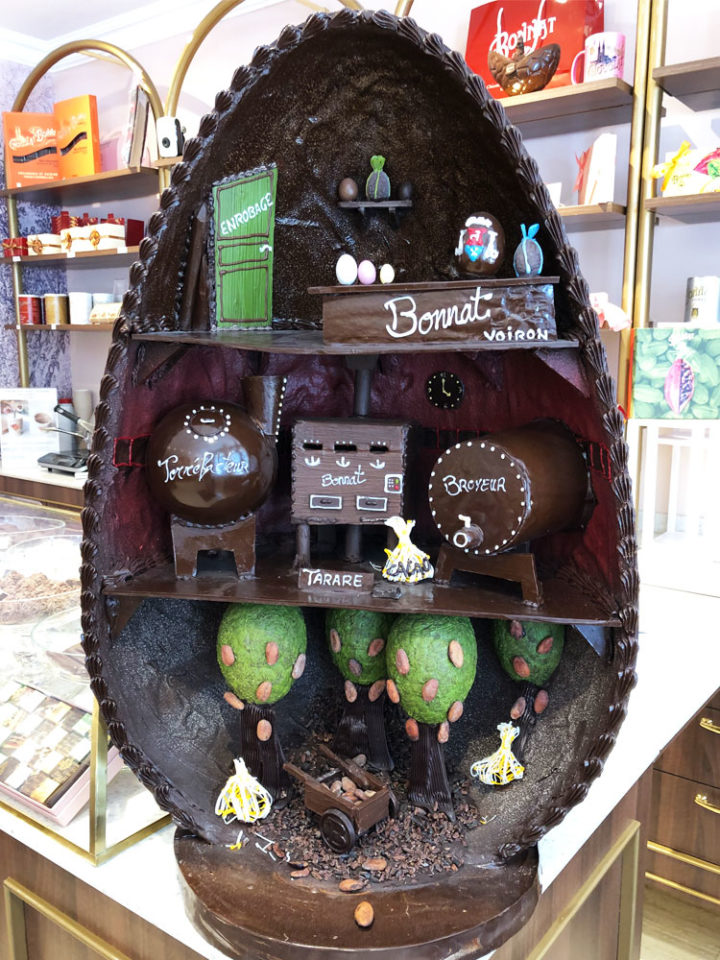 At the time of our visit, egg-shaped chocolates were on display.
It was not Easter time, but…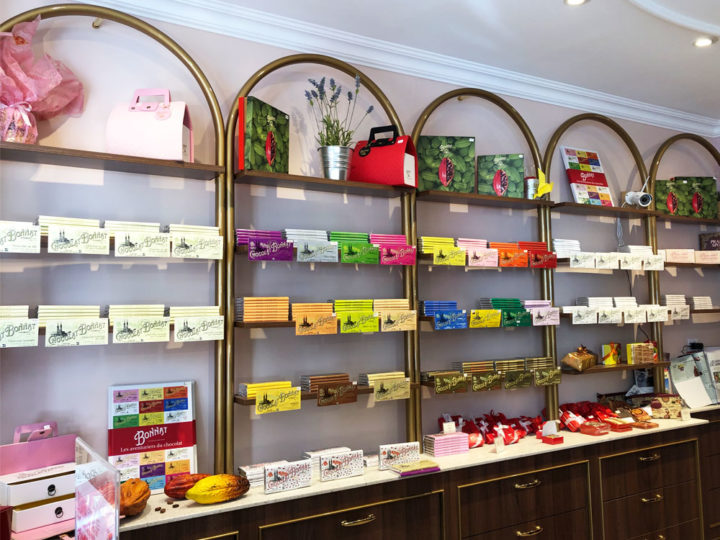 Almost all the chocolate bars we wanted were displayed on the walls.
We visited the shop with the aim of purchasing all types of chocolate bar, but unfortunately we were not able to buy a few items.
Seasonal items were not an option, but there were a few products that we forgot to buy or were not on sale, which was not clear.
Please note that if you buy a lot of chocolates, they can be quite heavy.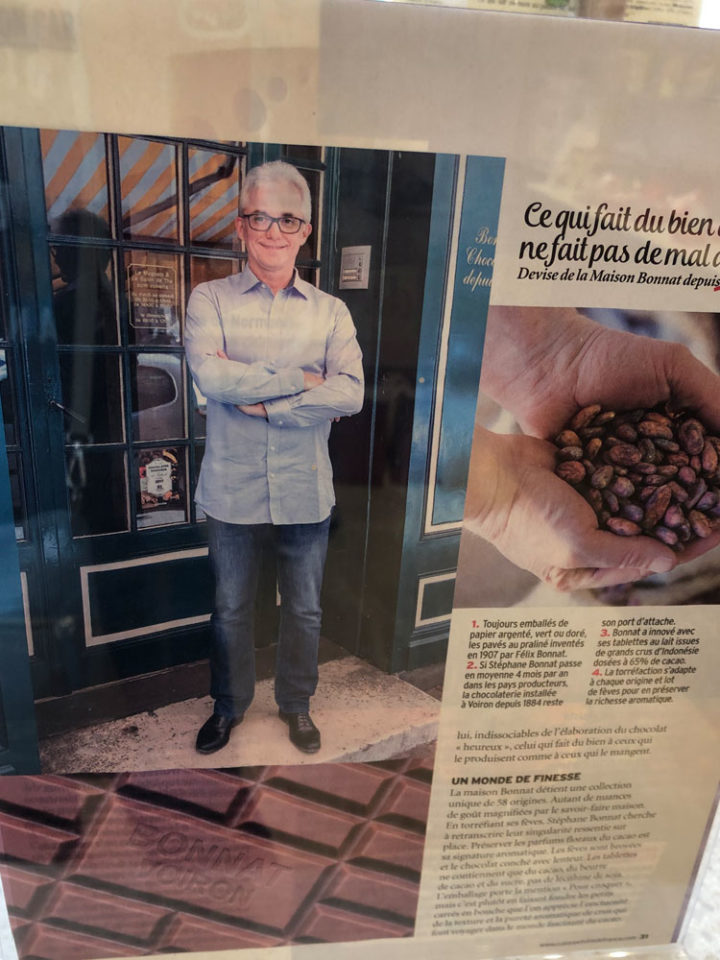 This is a magazine article by Mr Bonnat.
Purchase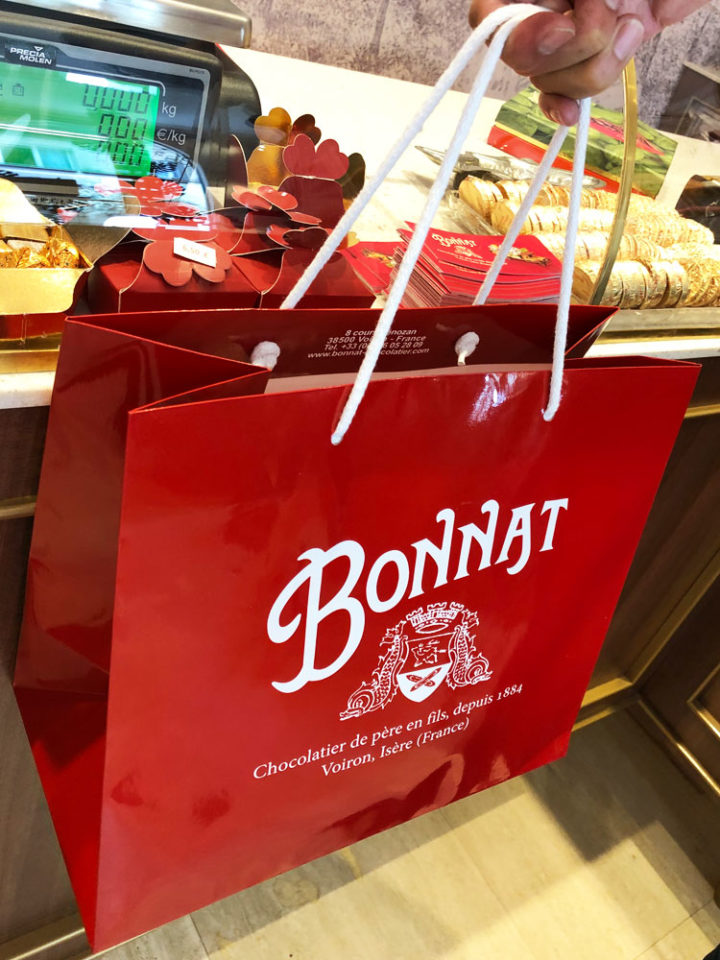 If you buy a lot of chocolates, they are put in a solid red paper bag.
Even one is quite heavy. 、、、、.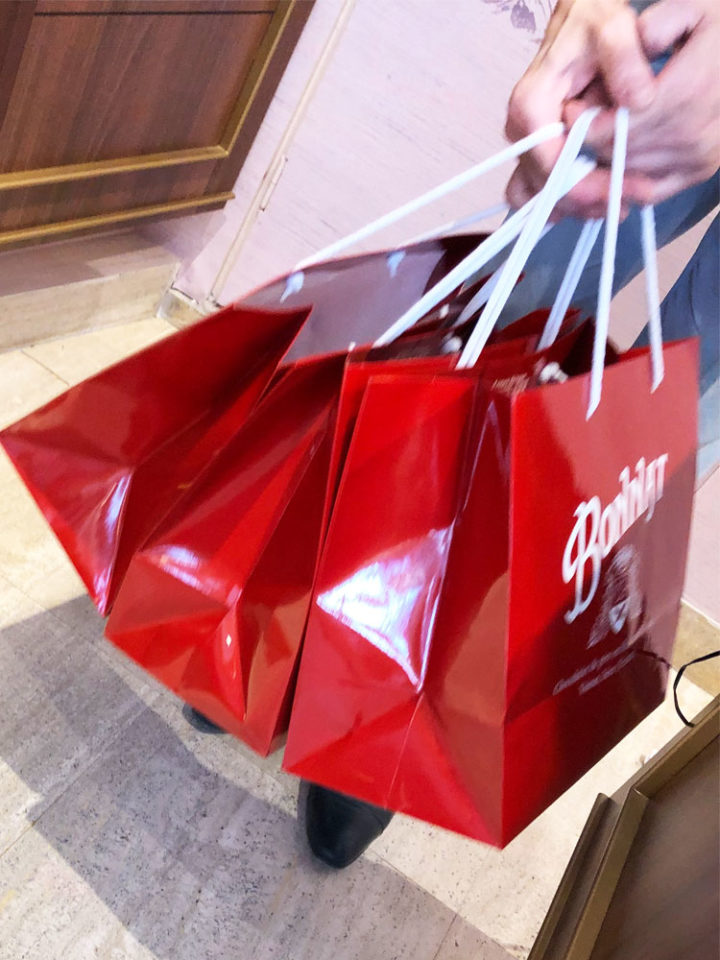 All types of chocolate were purchased.
I regretted a little that I should have brought a piggyback.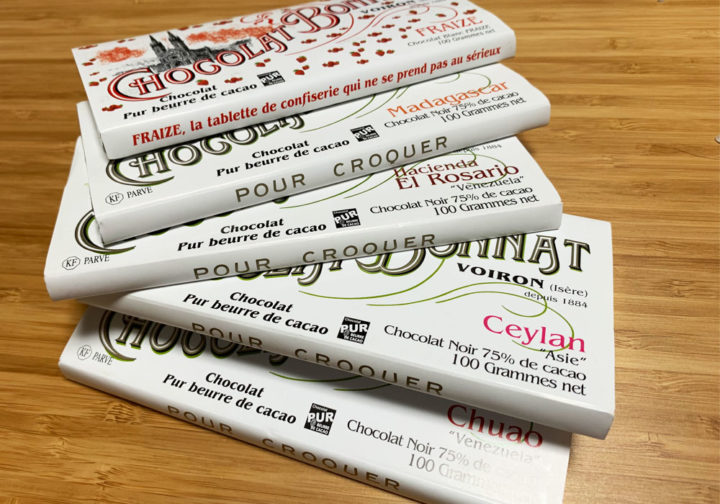 The white packaging is a standard product.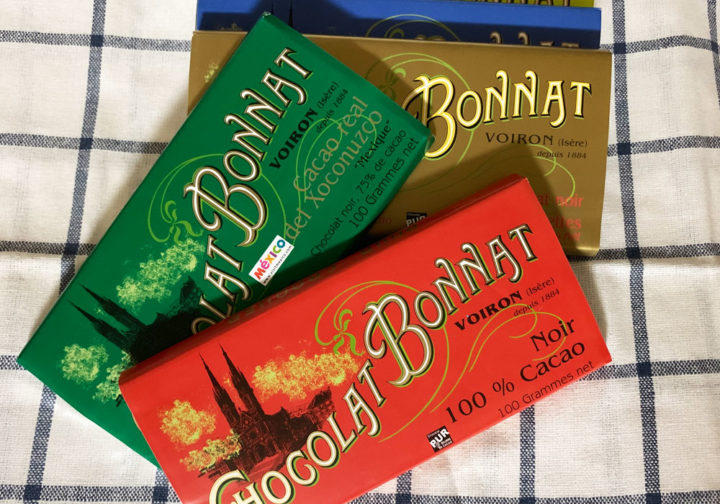 The colourful packaging is made of chocolate with a special focus on the region of origin.
Each one has a different taste.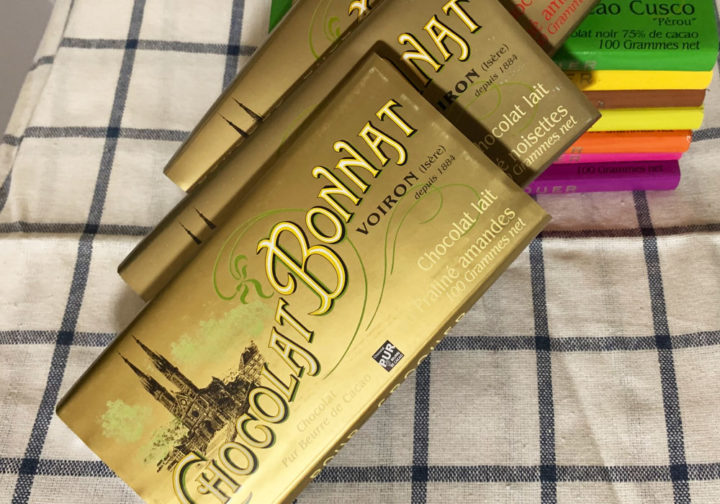 Praline chocolate bar is also different.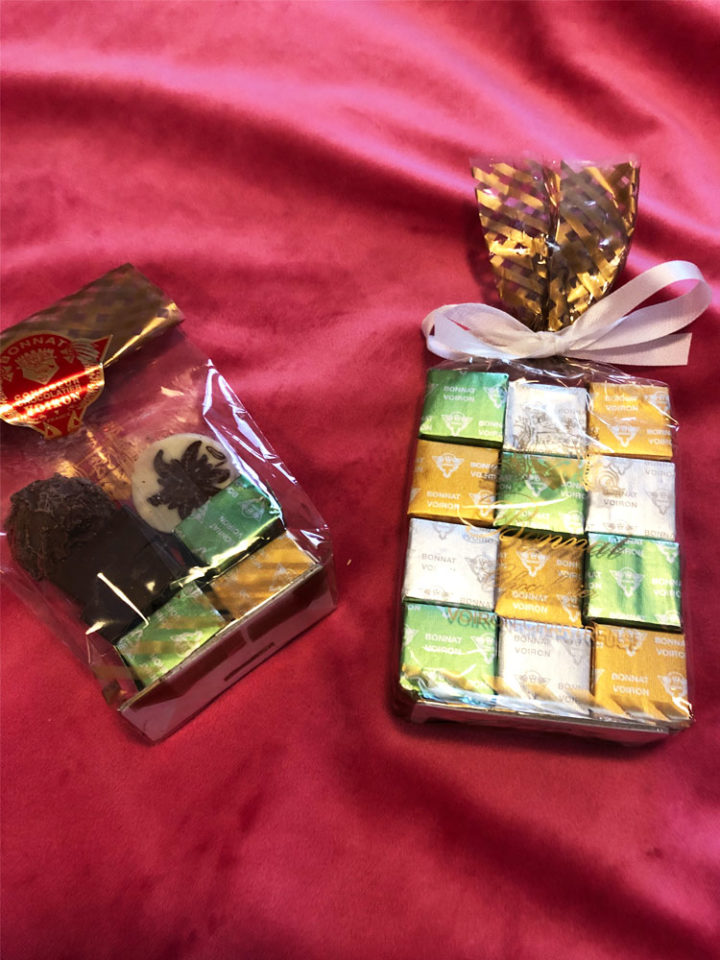 The chocolates in the showcase were also purchased, of course.
The packaging is simple but very stylish.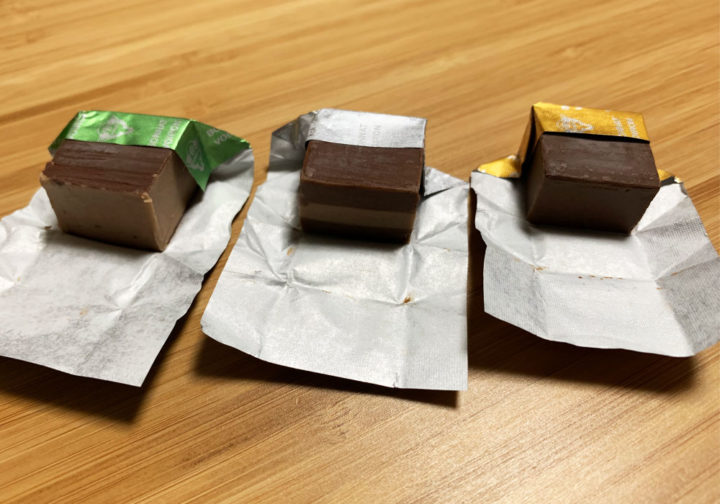 It is difficult to make a food report, but after eating one, you will always want to try the other flavours.
Summary
Although it is a little inaccessible from the centre, it is a must-visit for chocolate lovers.
The metro station is a bit far away, so it is best to take the bus.
Bonnat Chocolat is also available in Bonmarché department stores and Galeries Lafayette, but I believe this is the only directly-owned shop that offers almost all types of chocolates, so I recommend it even if you have already had them.
The staff were also very friendly and helpful, so if you tell them what flavour you prefer, they will help you find the best chocolate.
Thank you again for reading to the end of this issue.