Pascal & Anthony was opened by two people who met in Gontran Cherrier.
The variety of products created by the boulanger and pastry chef has quickly gained a reputation in Paris.
If you are on a tour of bakeries in the 15th arrondissement, stop by.
Let's now take a closer look.
Pascal & Anthony
Practical information
Pascal & Anthony
Address:32 Rue de Dantzig, 75015 Paris, France
Opening hours: 07:30~20:00, Tuesday to Saturday 07:30~20:00, Sunday: 08:00~20:00.
Closed: Monday
Nearest Metro station: Convention line 12 
Features
The shop was opened in 2016 by PascalHérault and Anthony Raingeval, who met at Gontran Cherrier.
The experience gained while working at Gontran Cherrier, in Singapore and other Asian countries, as well as in Australia, has been put to good use in the current shop.
Exterior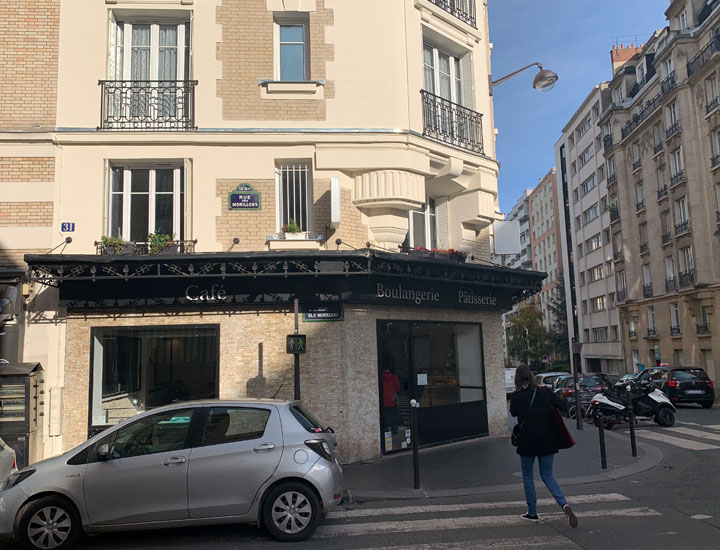 The shop on the corner of Rue de Dantzig and Rue des Morillons is not spectacular, but the black tent catches the eye and is easily recognised.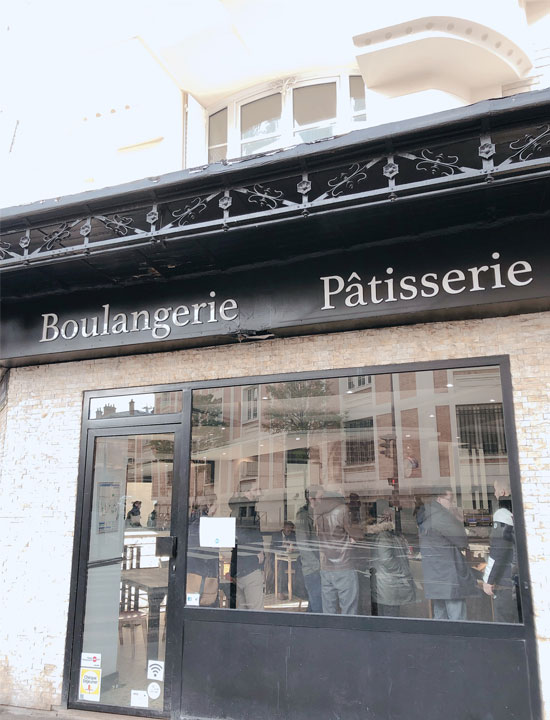 The exterior of small brick tiles, rather than larger bricks, is a nice touch when viewed up close.
Interior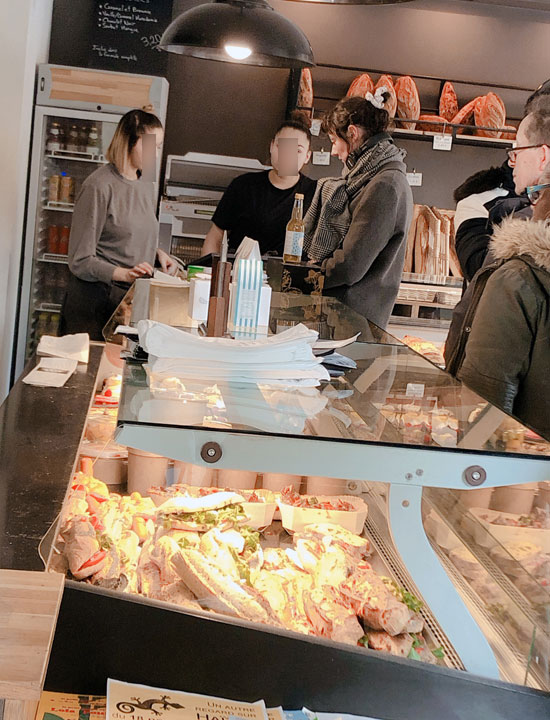 The space where products are lined up does not seem very large, but there is a surprisingly large number of products.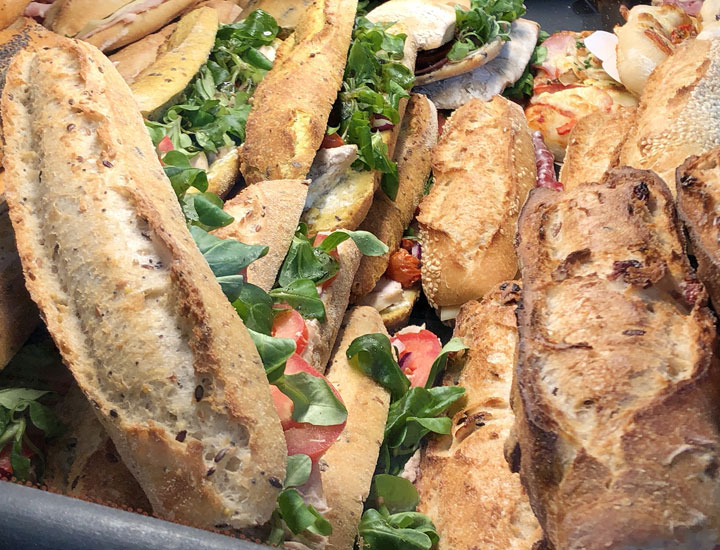 A variety of baguette sandwiches are available.
I didn't really know what was available, so I pointed to the sandwiches I was interested in and told them.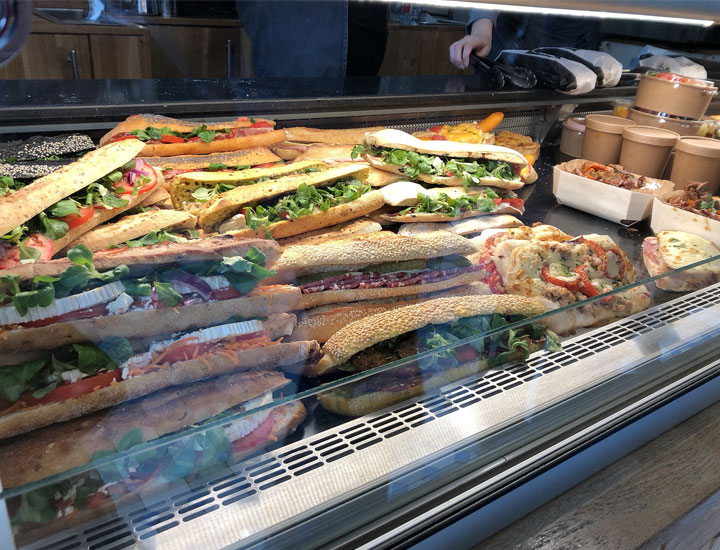 They all look very tasty.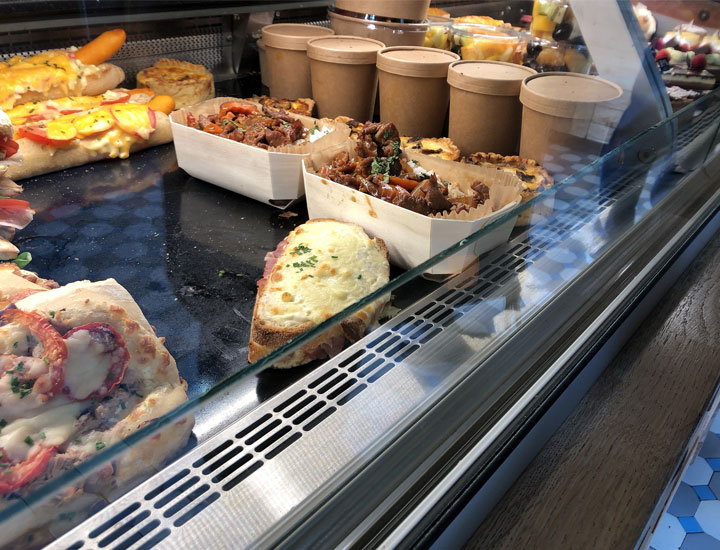 Unique products not found in other bakeries are also available.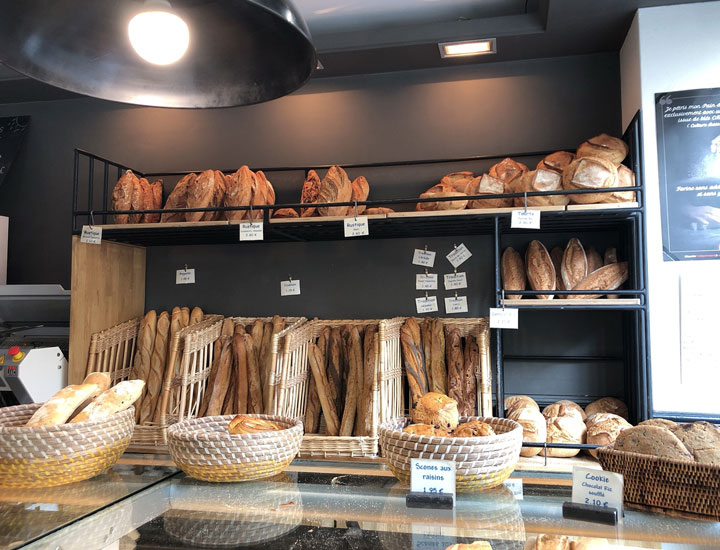 Of course, the classic baguette is also available.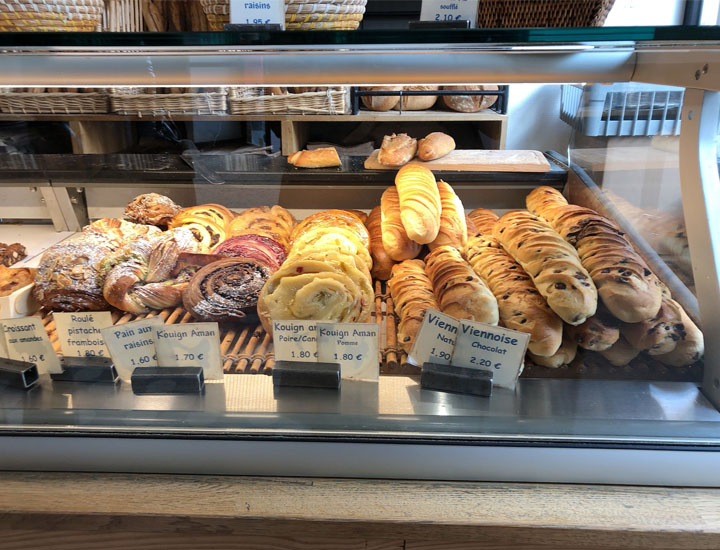 There is also a good selection of viennoiseries.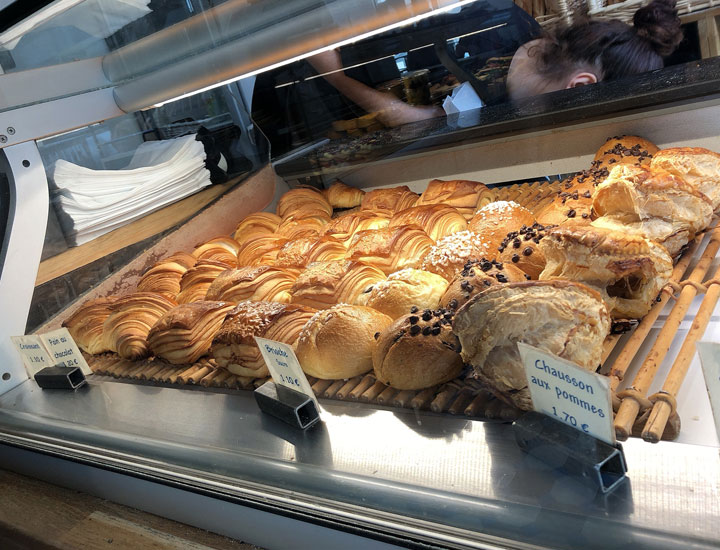 Croissants and pain au chocolat are very popular in the shops.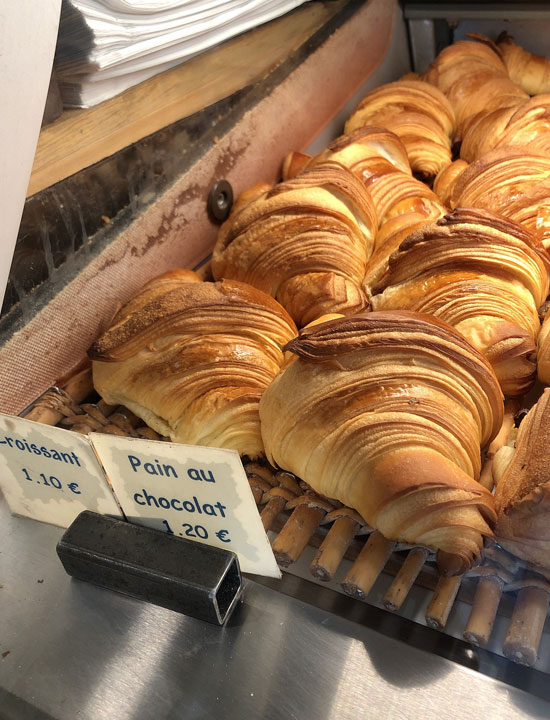 Conscientious pricing.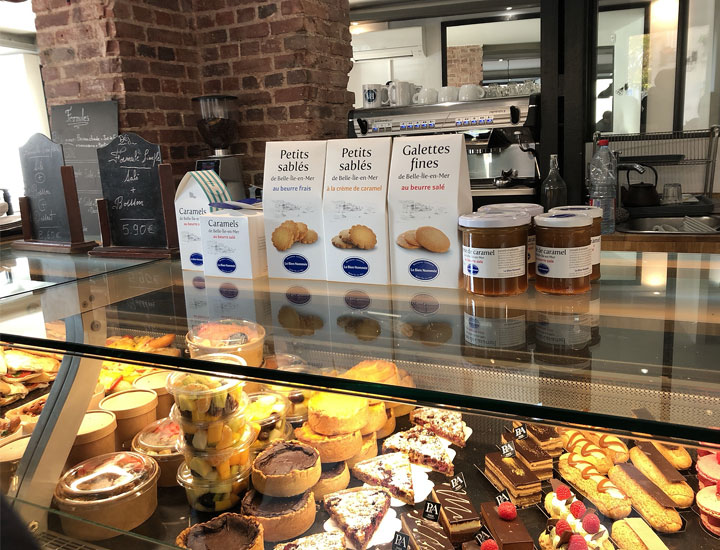 These are the cakes in the showcase.
Review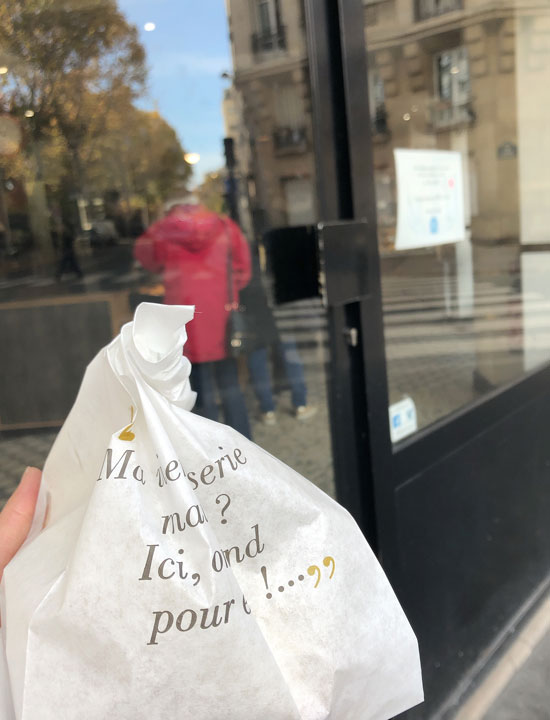 Simple but stylish-looking paper bag.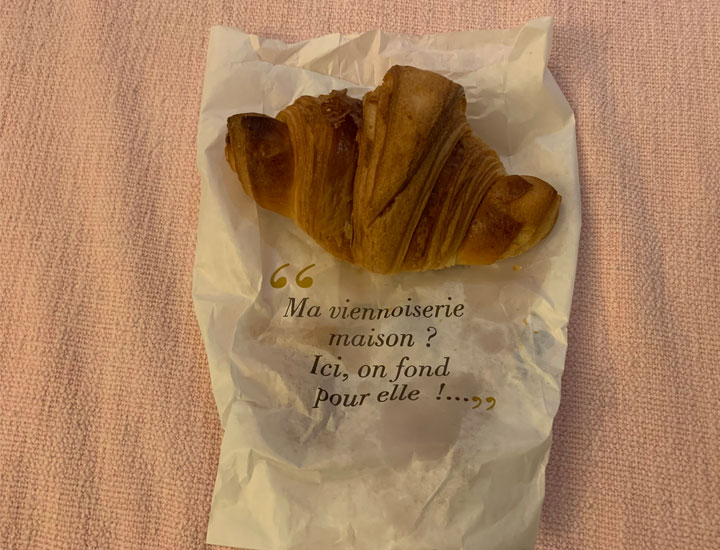 It looks and tastes unquestionable.
まとめ
The overall rating is as follows on a 5-point list.
Pascal & Anthony
Taste:★★★★★
Exterior: ★★★★★
Interior: ★★★★★
Price:★★★★★
Store clerk : ★★★★☆
Ease of purchase: ★★★★☆
Location: ★★☆☆☆
5 Stars for taste.
There are just so many different types of products that I wanted to try different products next time.
Exterior appearance very good.
It felt simple but balanced overall.
The interior is also well done.
The products are easy to see and the layout is just right.
Of course, it is also fashionable.
A spacious eat-in area is also available.
Prices are generally reasonable.
Staff were also very pleasant.
When we ordered, they took our intentions into account and took care of all the details.
With regard to ease of purchase, the products themselves are easy to see, but there are so many products that I wanted to buy that I was quite confused.
The location is unfortunately not very good for tourists.
It is also some distance from a metro station.
No tourist attractions nearby.
Overall, the bakery was rated highly, but I would like to visit it again.
It has a simple, contemporary look, but the shop has a very comfortable, unadorned feel, with the floor tiles from the previous shop still in place.
As for the product menu, while standard items such as baguettes and croissants are firmly based on the basics, the variety of unique products on offer, such as sandwiches, is perhaps the factor that makes people want to visit again and again.
There is also a range of teas available, including Singaporean teas, which you won't find in most bakeries.
Tea and bread, a seemingly incompatible combination, also gives a sense of novelty.
It is a bit far from the centre, but if you have time, please drop in.
Thank you again for reading to the end of this issue.
The latest bakery rankings in Paris are available.
What is the rank of the bakery I introduced here?
Please check it out as well.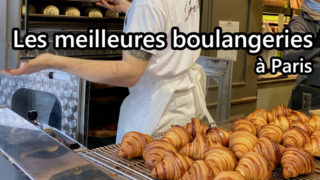 2022 Best Paris Bakery Ranking You'll definitely want to go
OneofthejoysofvisitingParisisvisitingbakeries.Overtheyears,Ihavevisitedmanydifferentbakeries,butwhenIvisitsomanybakeries...