Le Moulin de la Croix Nivert is a place where you will want to go every day because the bread and cakes are of a high standard and the prices are reasonable.
Located in the 15th arrondissement, in a trendy area almost near the Eiffel Tower, the store is always crowded with locals.
This is a great place to visit not only for bread lovers, but also for those who are staying in the neighborhood.
Le Moulin de la Croix Nivert
Practical information
Le Moulin de la Croix Nivert 
Address:39 Rue de la Croix Nivert, 75015 Paris, France
Business hours: 06:30~20:30
Closed: Wednesday
Nearest station:Cambronne Line6 Avenue Émile Zola Line10 Commerce Line8
Exterior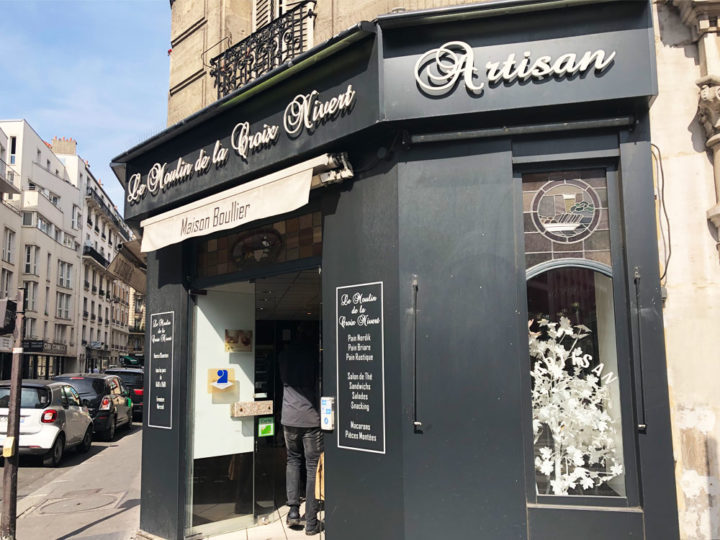 The exterior is very calm.
Dark gray walls with a white logo.
It is the image of a modern bakery.
There are many stores in the neighborhood, so it is a busy place depending on the time of day.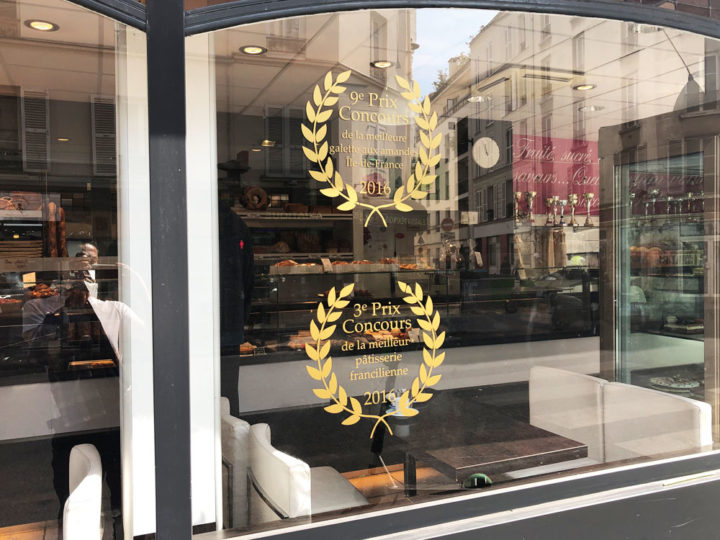 A number of awards are posted in the window.
This was awarded in 2016.
This one was awarded in 2011 and 2016.
It is a very highly regarded pastry store with apple tarts and other pastries.
This is the second place winner of the 2017 Croissant Competition.
By the way, in 2019 we were ranked 9th.
The fact that it has won so many awards raises my expectations.
Interior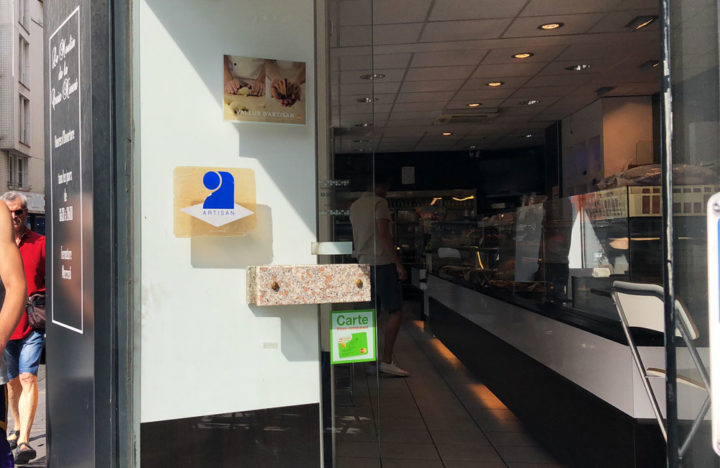 The entrance to the store has a clear impression.
It's on the side facing the road, but it looks rather deep.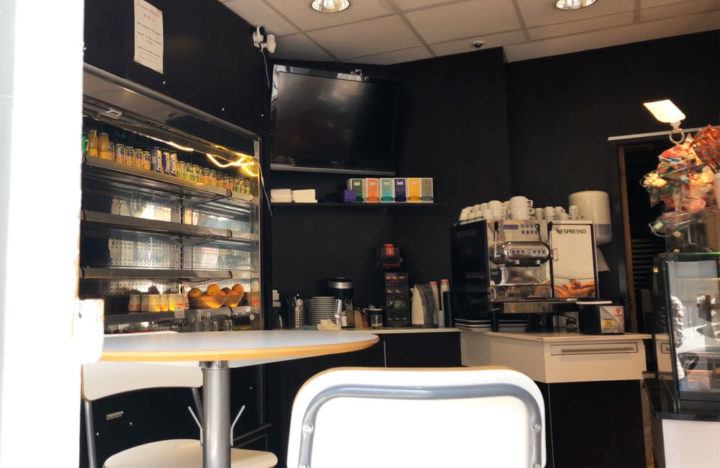 There is also a small eat-in area at the back of the store.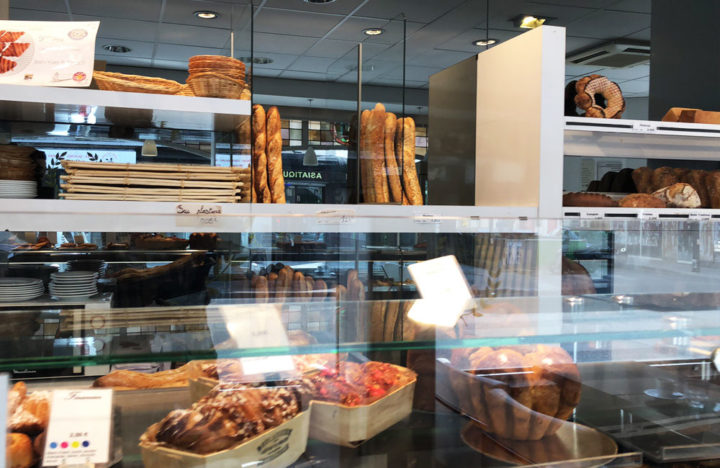 We visited in the afternoon, so the number of products was a little low.
Still, there are many kinds.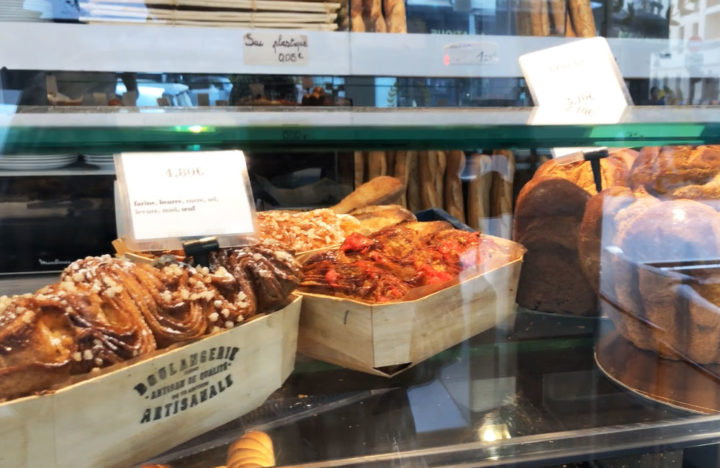 These cakes also look delicious, but I can't eat them all, so I don't have a chance to buy them.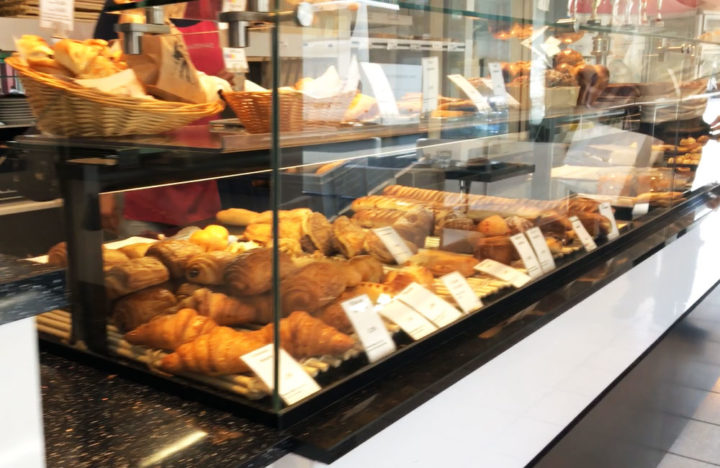 A wide variety of croissants and other breads are available.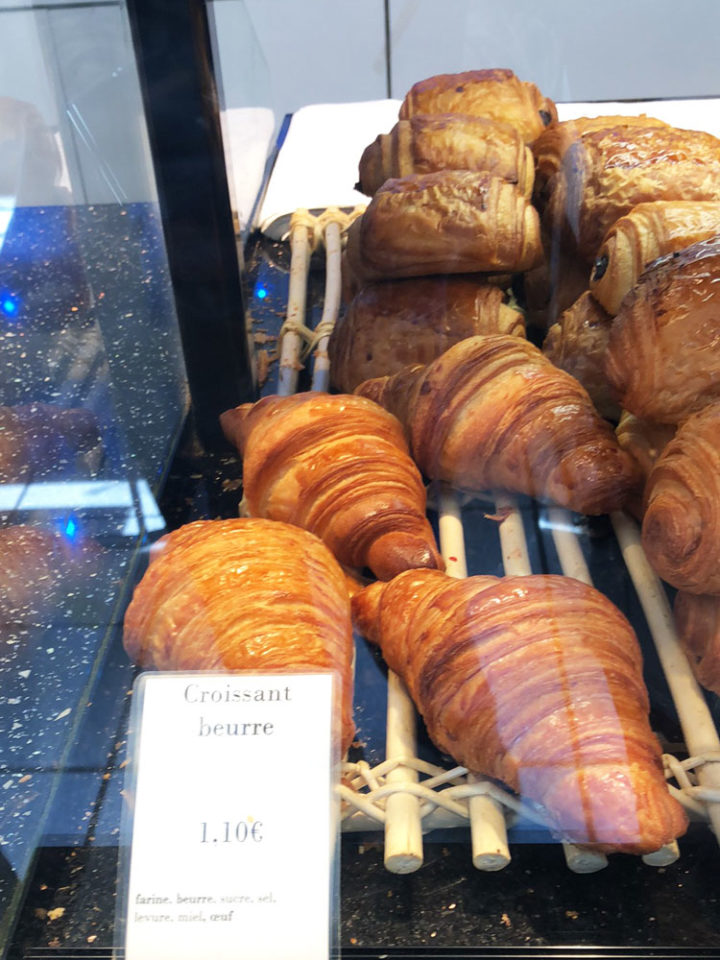 A croissant is 1.1 euros.
Of course I bought it.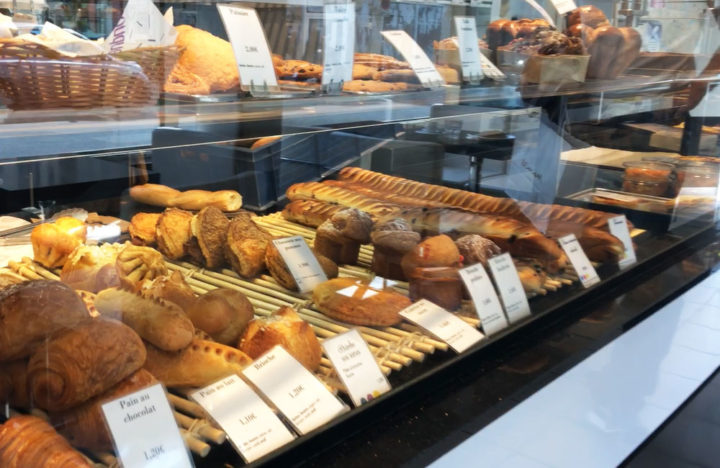 Compared to other bakeries, there are fewer varieties.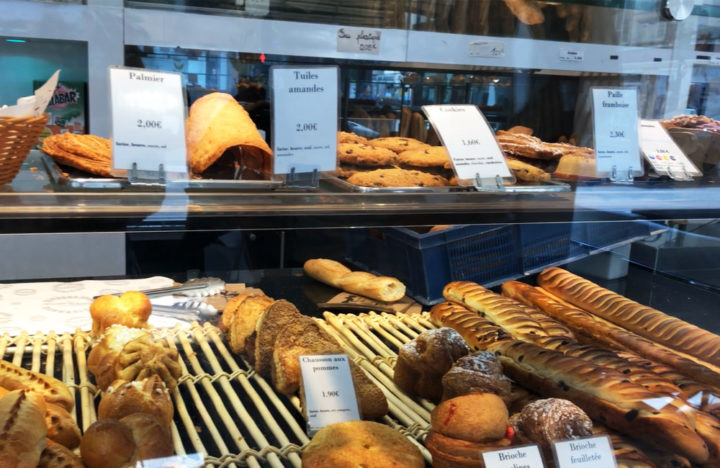 A wide selection of basic breads.
I have the impression that they don't make very fancy bread.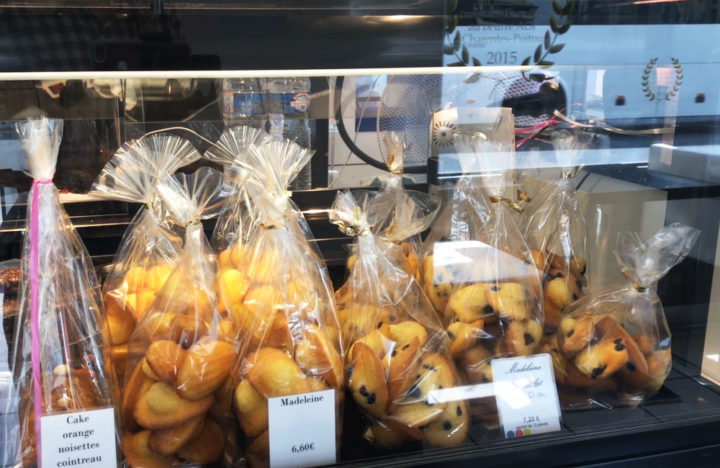 Madeleines are sold in bags.
I like the unpretentiousness of it.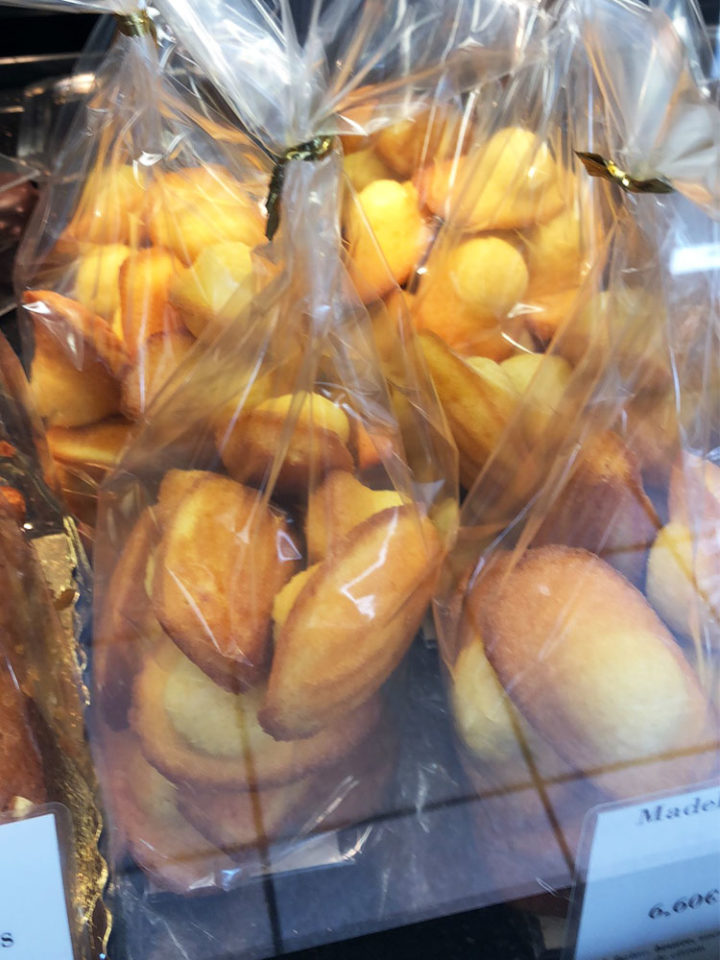 I also bought this one, and it was very tasty, simple, and not boring.
Review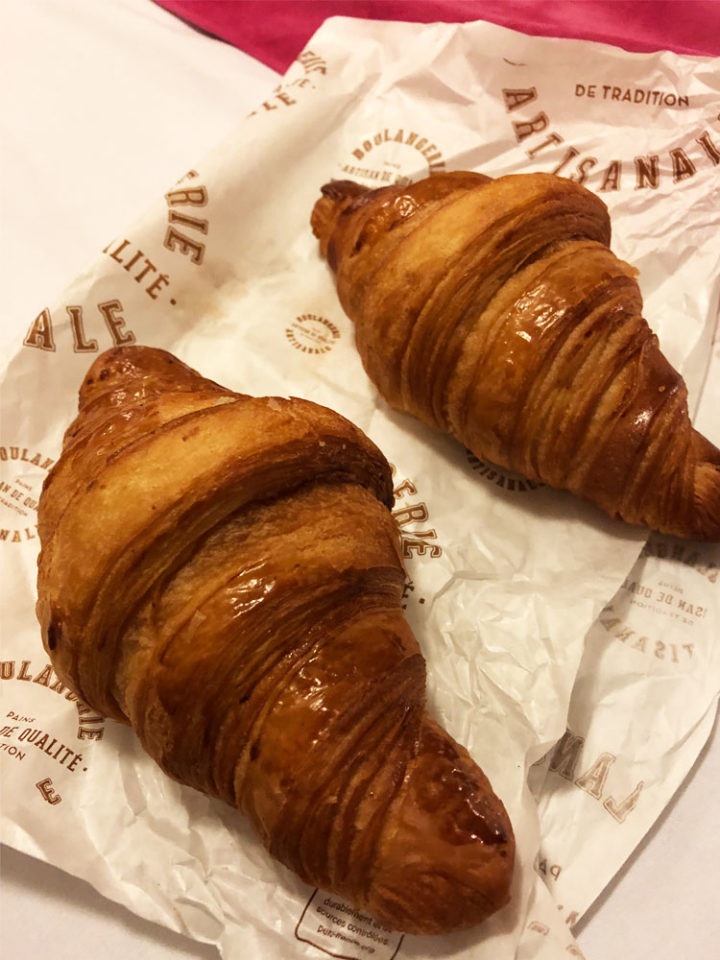 Here is the croissant I bought.
The color and shine are good.
The texture is definitely crispy.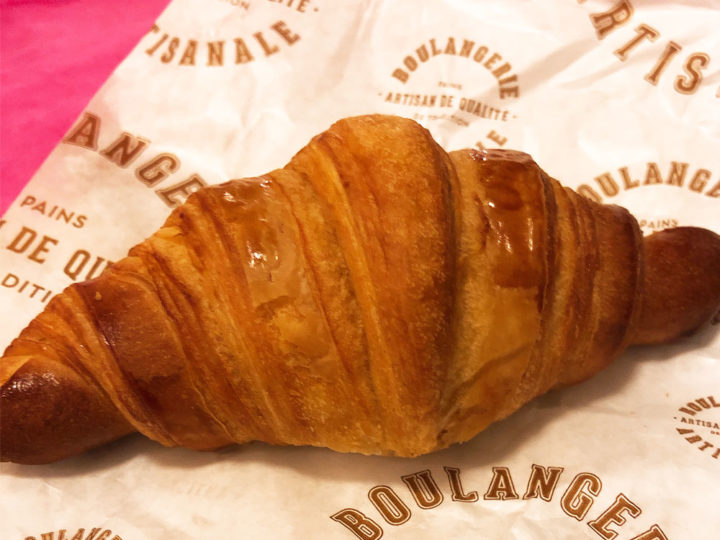 The size seemed a little small.
Summary
The overall rating is as follows on a 5-point list.
Le Moulin de la Croix Nivert
Taste:★★★★☆
Exterior: ★★★☆☆
Interior: ★★★☆☆
Price:★★★★★
Store clerk : ★★★★☆
Ease of purchase: ★★★★☆
Location: ★★☆☆☆
The taste is generally simple and delicious.
There is nothing special about it, but it is something that anyone can like.
The popular croissant is not boring either!
Neither the exterior nor the interior of the store is particularly unique.
Of course, both are clean, so there is no particular problem.
Prices are reasonable overall.
Compared to the prices in the center of Paris, I think they all seem relatively inexpensive.
The clerk was a woman who didn't seem very friendly, but I didn't dislike her for some reason.
When we entered the store, there were no other customers and she was cleaning, so she almost ignored us when she noticed us, but she gave us a good response to our purchase.
Of course, she wasn't amiable all the way through, but I personally liked the subtlety of it because it had the old French bakery feel that we don't come across much anymore.
(I think it varies a lot from person to person.)
There are not so many different products, and they are easy to see, so it is easy to buy.
The location is within walking distance of three metro stations, so access is not bad, but there are no tourist attractions around, so the place can be a bit challenging for non-bread lovers.
However, there are other recommended bakeries in the 15th district, so it's not a bad place to group several together for a bakery tour.
Thank you again for reading to the end of this article.
The latest bakery rankings in Paris are available.
What is the rank of the bakery I introduced here?
Please check it out as well.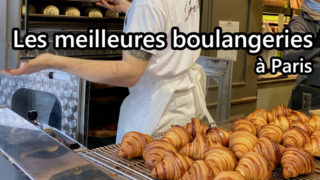 2022 Best Paris Bakery Ranking You'll definitely want to go
One of the joys of visiting Paris is visiting bakeries.Over the years, I have visited many different bakeries, but when ...