Chocolat Chapon Paris is a chocolate shop that does not fit into the concept of chocolate.
Agates, the store's signature dish, is an artistic chocolate that is almost too good to eat.
The charm of Chocolat Chapon Paris is not only its delicious chocolates, but also its very stylish wrapping paper and paper bags.
This is the perfect souvenir for yourself or your loved ones, so be sure to visit the store.
Chocolat Chapon Paris
Practical information
Chocolat Chapon Paris
address:69 Rue du Bac, 75007 Paris, France
Business hours: Monday 11:00~20:00, Tuesday~Friday 10:00~20:00, Saturday 09:00~20:00 Sunday 10:00-13:00 / 14:00-19:00
Closed: None
Nearest station:Rue du Bac Line12
Features of Chocolat Chapon Paris
Chapon was established in 1986.
This is a historic store that has been loved in Paris for over 30 years.
The most distinctive feature of this product is its cute and lovely design.
Not only the boxes and paper bags, but even the chocolates have cute designs on them.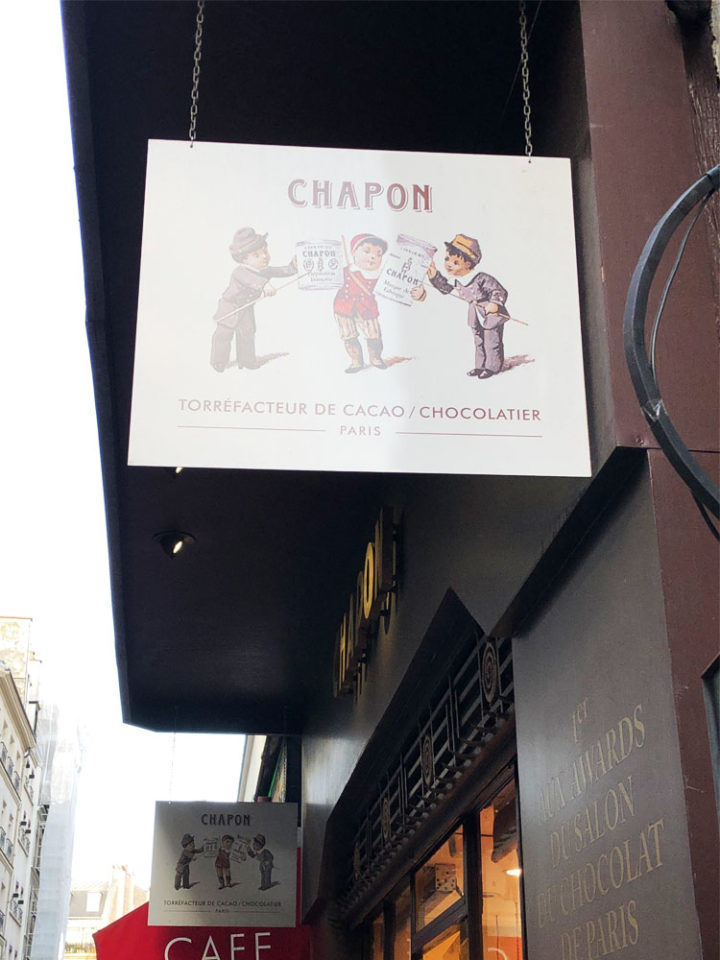 The retro boy sign is also indescribably adorable.
This design is also used in the packaging of chocolates.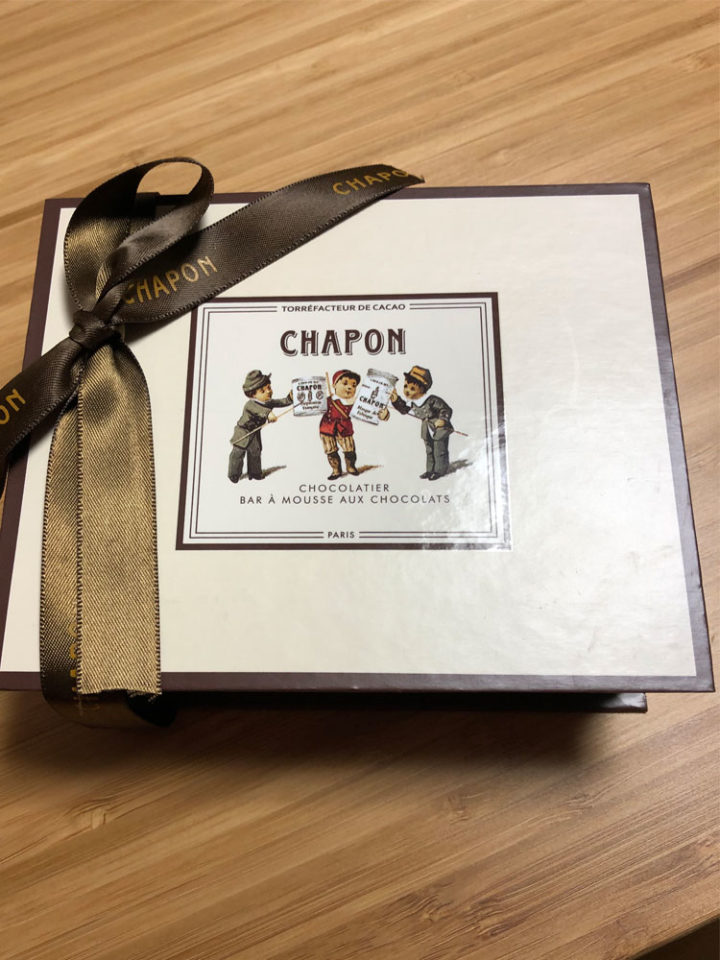 I'm excited even before I eat it.
Also, the box is well made.
And open this box.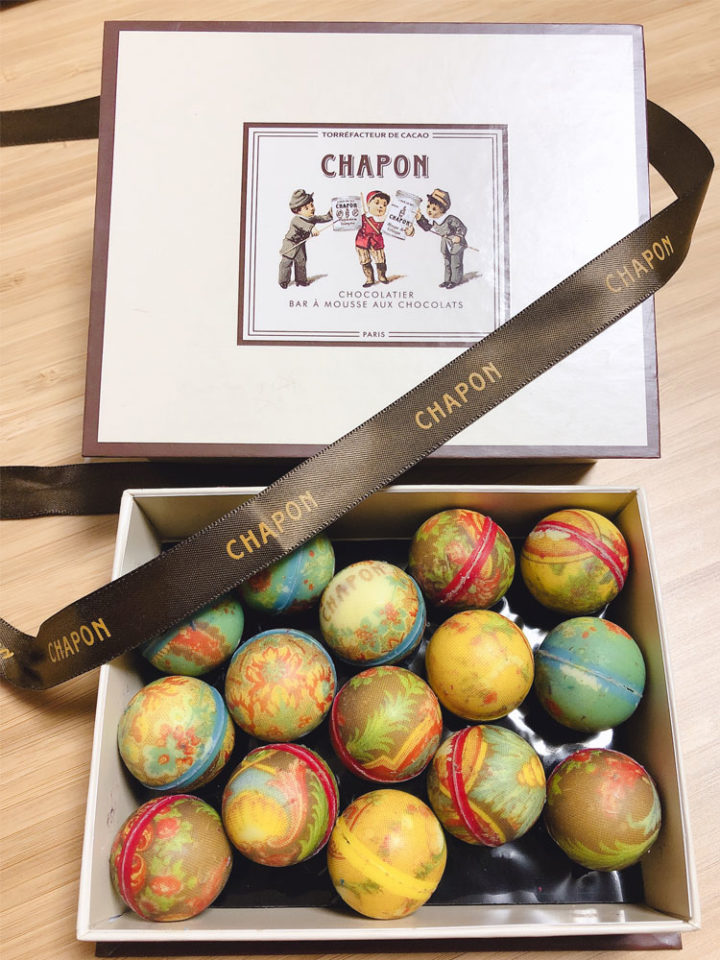 Agates is said to be sold out at Chapon.
The texture and taste of the luxurious homemade pralines create a unique world view of Chapon that cannot be found anywhere else.
There are many good chocolate shops in Paris, but I think Chapon is the only one that has a fun store, fun packaging, fun to open, and delicious to eat.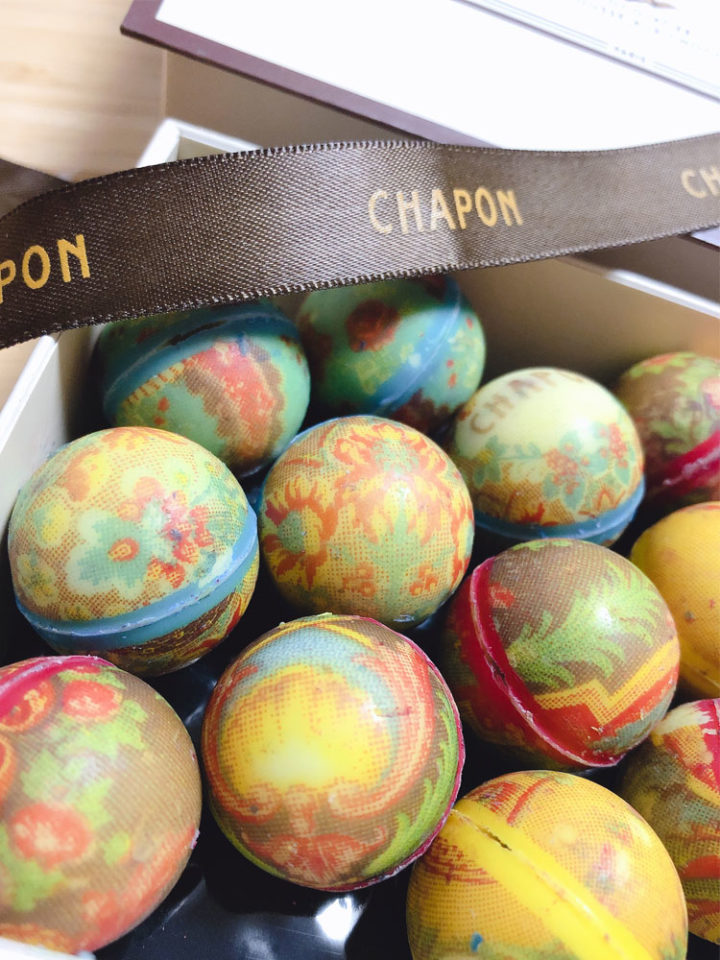 At first I thought it was wrapped in wrapping paper.
The unparalleled taste and sense of style seems to come from Patrice Chapon's upbringing, and his aim to turn the world into a gourmand's world.
The taste is also backed up by the fact that they used to take care of the production of ice cream and sorbet for Buckingham Palace.
In addition, since 2012, the company has been developing its own roasting atelier, carefully restoring old machines, and establishing its own integrated manufacturing process called "Bean to Bar.
Regular chocolate bars are also available.
The packaging is cute too.
Not only does it look great, but it also has a strong cocoa flavor that makes it very satisfying to eat.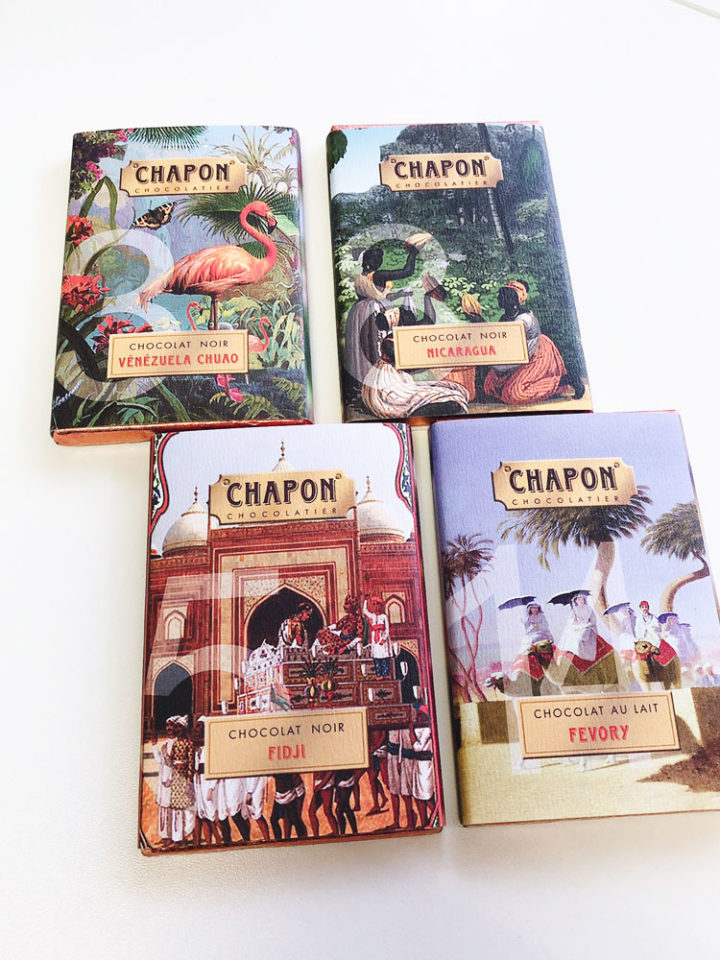 For those who don't know which ones to eat, mini chocolate sets are also available.
You may want to buy this one first to find your favorite flavor.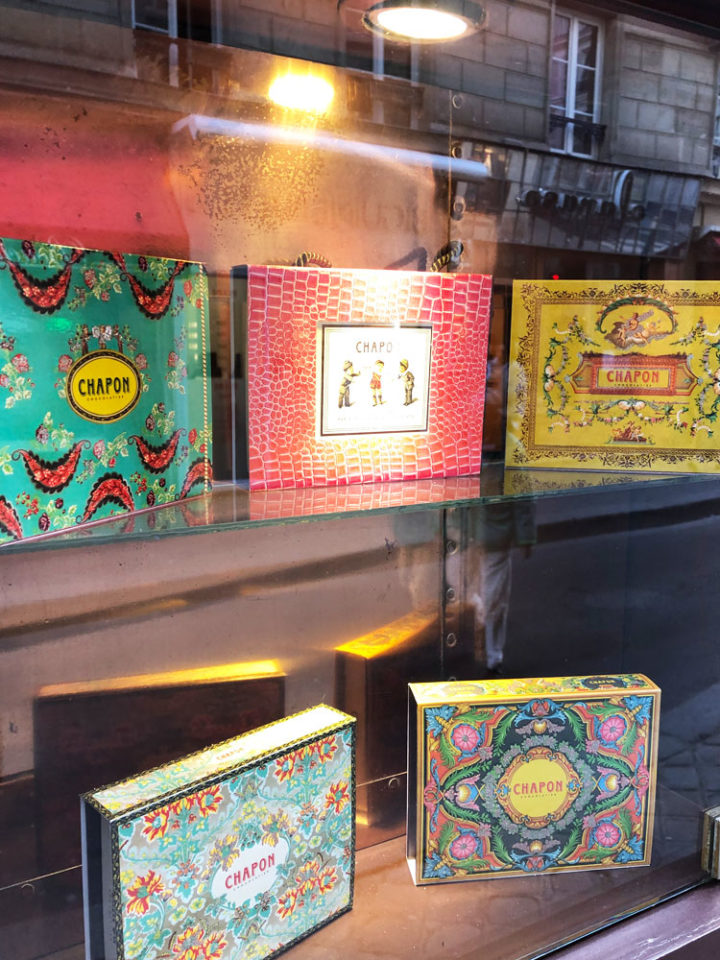 The stylish boxes of chapons also come in a variety of patterns.
I am tempted to buy these just to collect them, so please be careful if you are a box fan.
Summary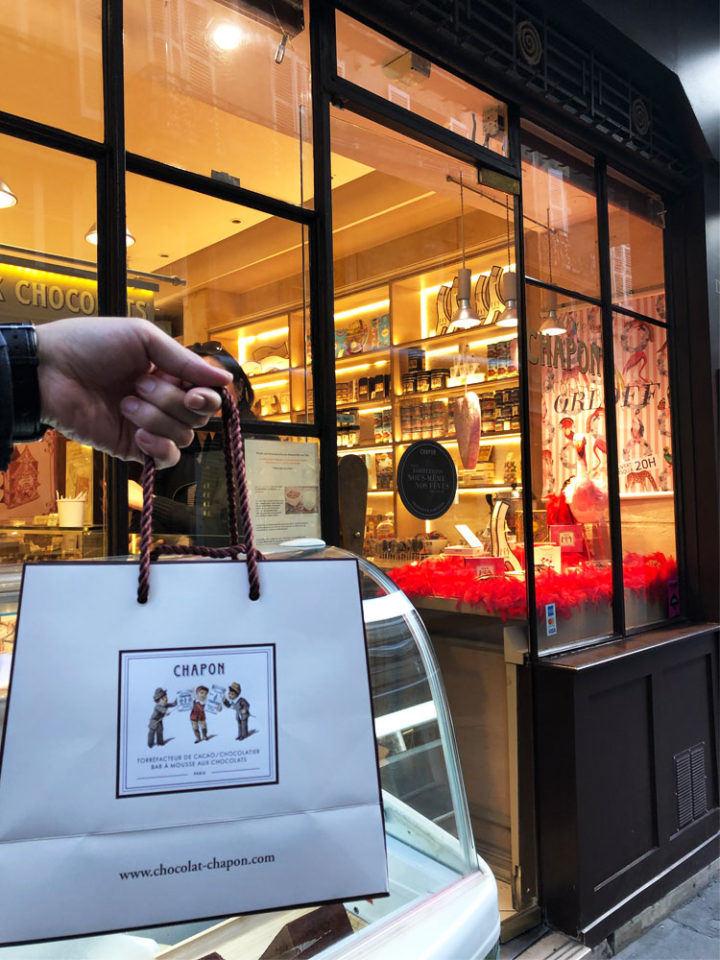 How was it?
The overall rating is as follows on a 5-point list.
Chocolat Chapon Paris
Taste:★★★★★
Exterior: ★★★★★
Interior: ★★★★★
Price:★★★☆☆
Store clerk : ★★★☆☆
Ease of purchase: ★★★★☆
Location: ★★★★☆
As for the taste, I think there are different tastes, but since there are many different types, I am sure you will find something you like.
The exterior is an unquestionable 5 stars.
It is a good match of retro and modern sensibilities.
The interior is a little cramped, but the products are laid out in a way that is easy to see.
The price is a bit high.
The clerk was unfortunately not very helpful.
I think the products are easy to choose.
It is located near the Rue du Bac on Metro Line 12, so it is easy to get to.
It is also possible to walk there from the Bon Marché department store, so it is a good place to stop by on your way.
The chocolates are popular in Paris, so you can buy them at department stores, but I think you will be able to feel the charm of Chapon beyond just the chocolates if you stop by the directly managed store.
Thank you again for reading to the end of this article.