In the 17th arrondissement of Paris, Le Jardin Sucré opened in 2017.
The company was founded in 2012, but without training in a well-known shop, and was crowned French champion of macarons in 2014.
Le Jardin Sucré is an authentic cake shop that sticks to the basics, sticks to ingredients and pursues the best flavours.
This shop is a must-visit not only for macaroon lovers, but also for sweets lovers.
Now let me introduce you to some of them.
Le Jardin Sucré
Practical information
Le Jardin Sucré
Address: 156 Rue de Courcelles, 75017 Paris, France
Opening hours: Tuesday to Saturday 10:30~19:30
Closed: Sunday and Monday.
Nearest Metro station: line 3 Pereire
Features
2012 Mélanie L'héritier and Arnaud Mathez, a couple, open their first shop in la Vallée de Chevreuse (Chevreuse Valley).
The shops soon became the talk of the neighbourhood.
In 2014 they won the Macarons, France competition.
In 2017, a second shop was opened in the 17th arrondissement of Paris.
Exterior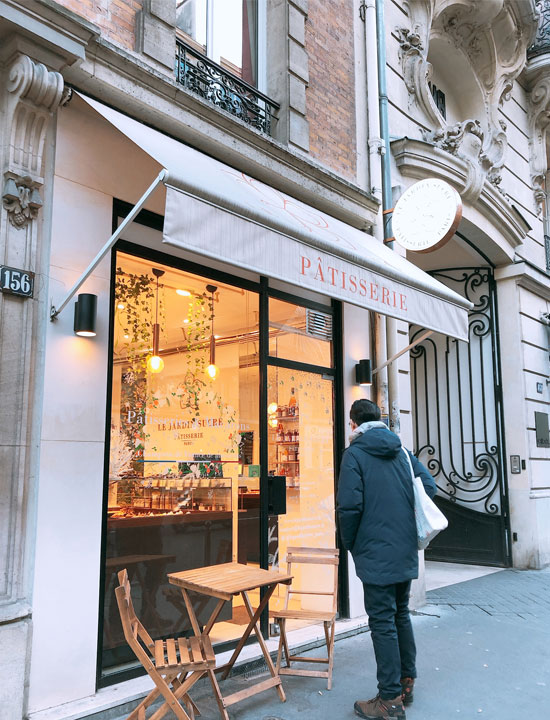 The shop seems smaller than imagined.
Walking down Rue de Courcelles, it was easy to miss it.
There is also only one set of chairs and a table, which is somewhat lonely.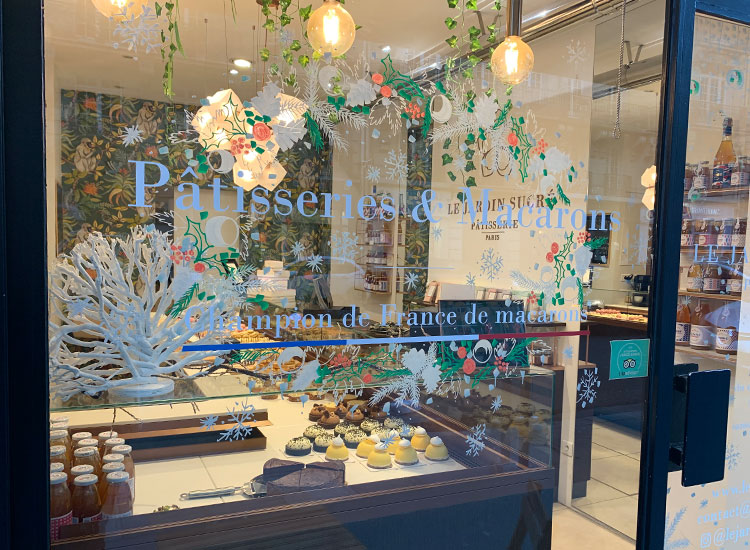 The shop is glamorous through glass and the displays.
Interior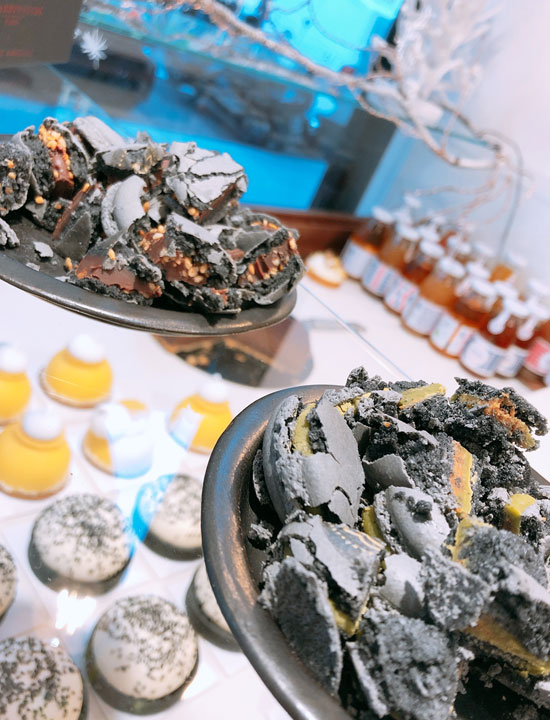 As soon as you enter the shop, you will see macaroons on display.
What a surprise, there was a tasting of new products.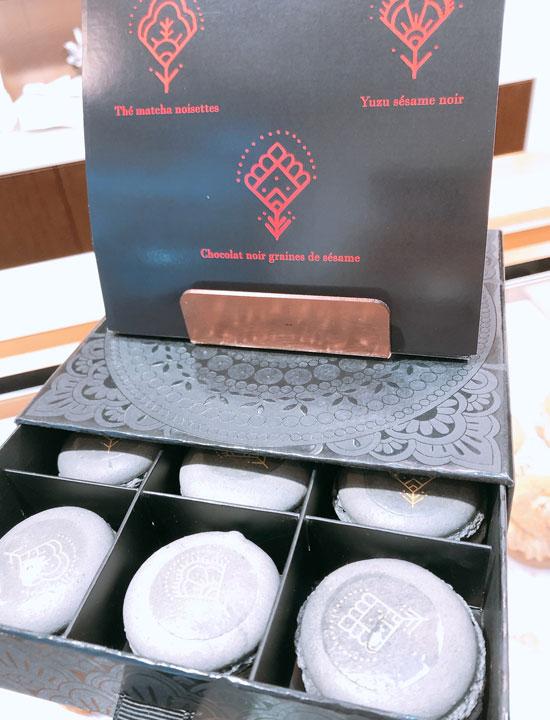 Collaboration products with tattoo artists.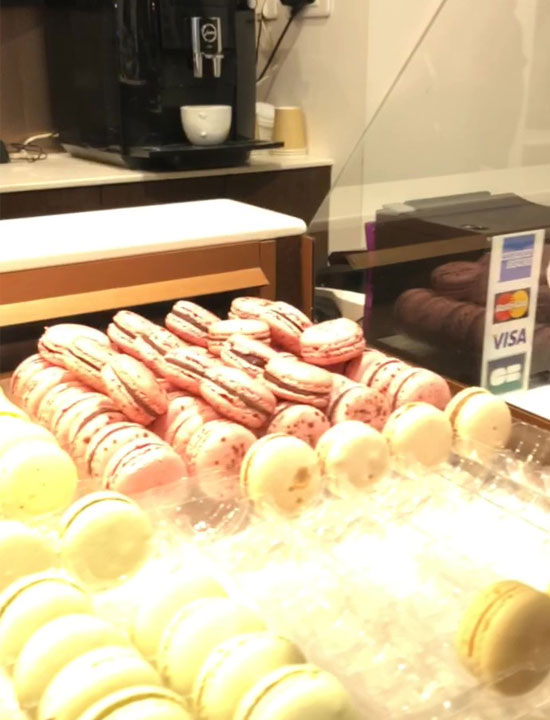 The classic macarons are unquestionable in colour, appearance and taste.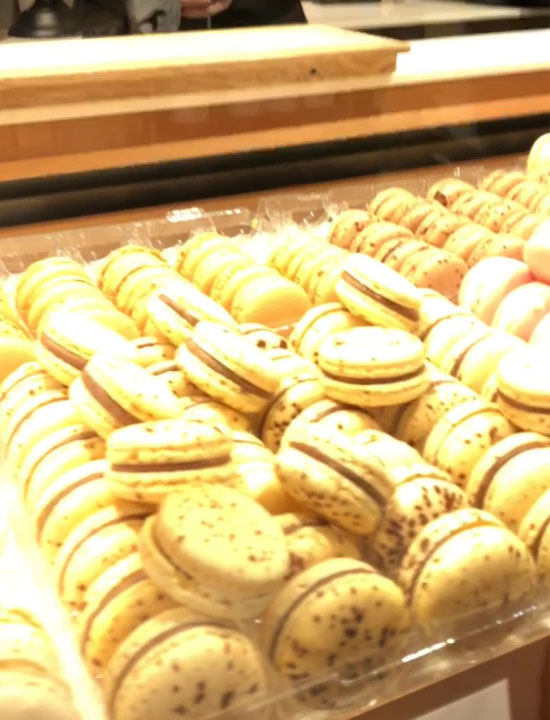 There are about eight standard products.
Then there are new products, depending on the season.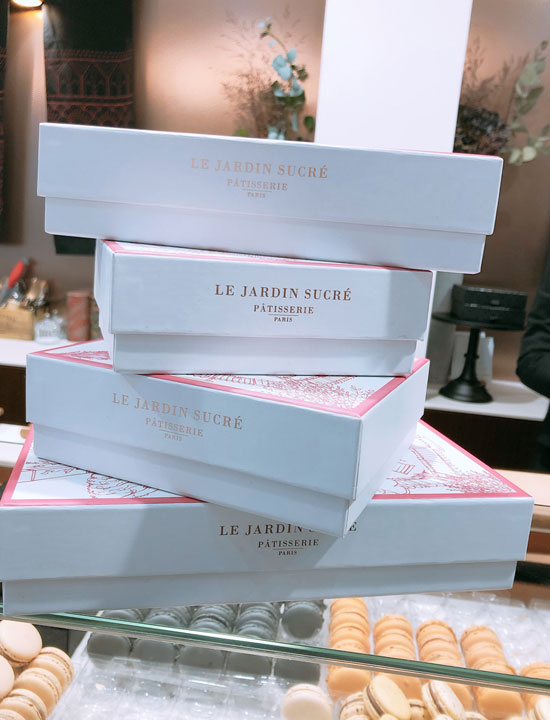 You can buy from one, but there are also special boxes of 8, 12, 18 or 30 pieces.
You can also order in advance if you want to buy in bulk.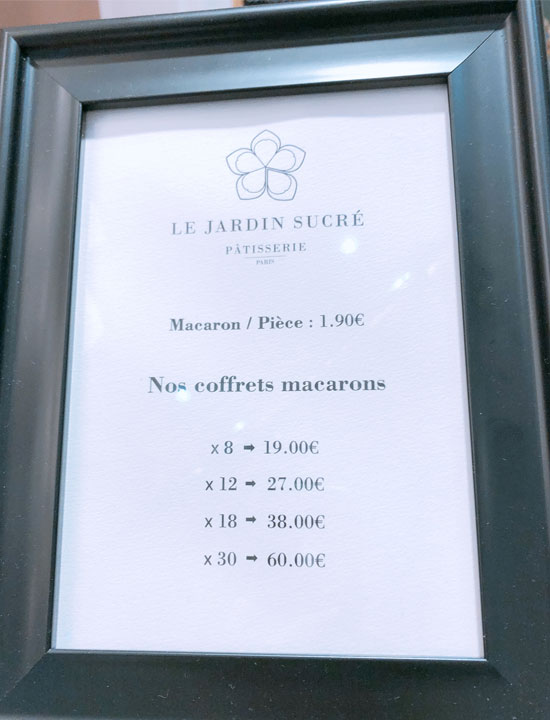 Prices have now changed.
Boxes cost money, so unless it is a gift, it is better to buy normally.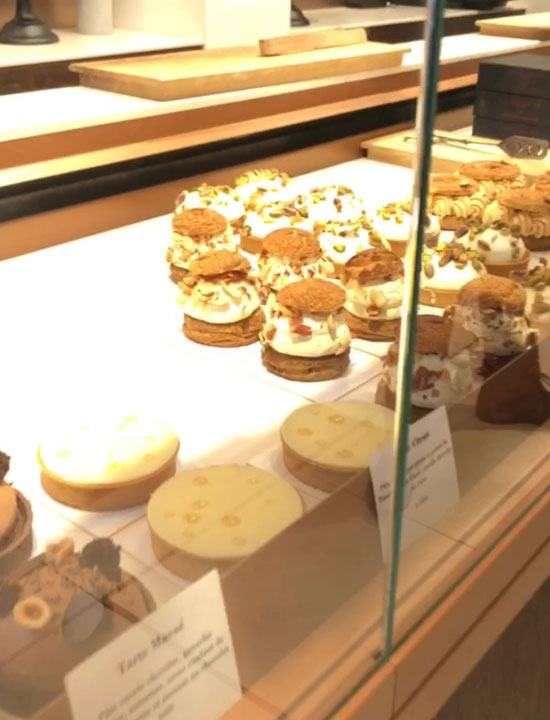 These are the cakes in the showcase.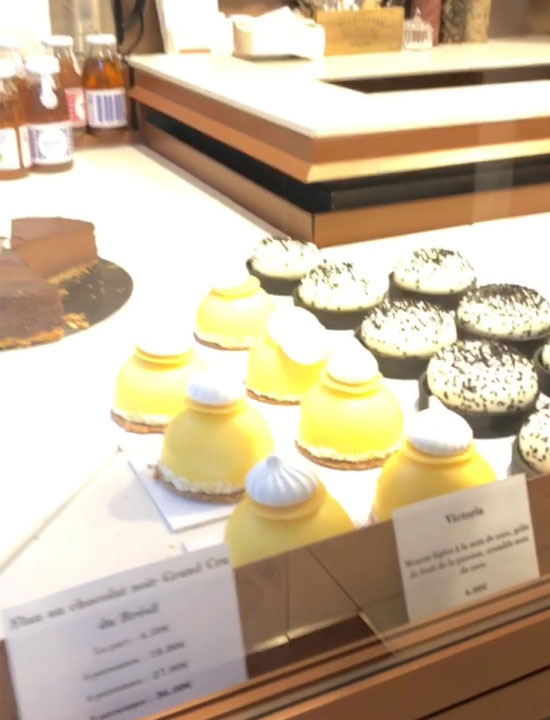 There are not many varieties, but they all look very tasty.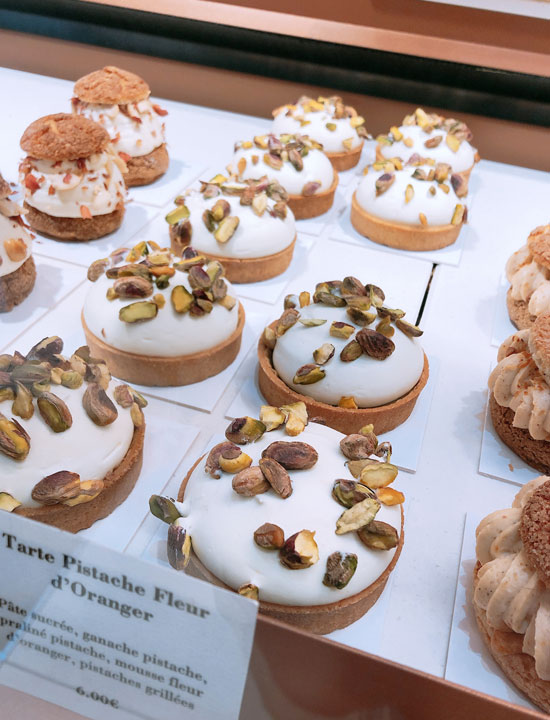 This time, La Tarte Pistache – Fleur d'Oranger was purchased.
Review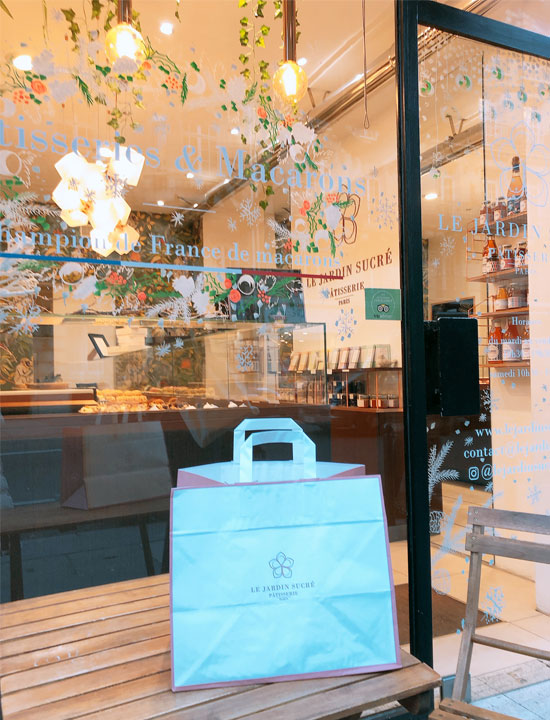 I didn't buy very many, but they put them in a proper paper bag.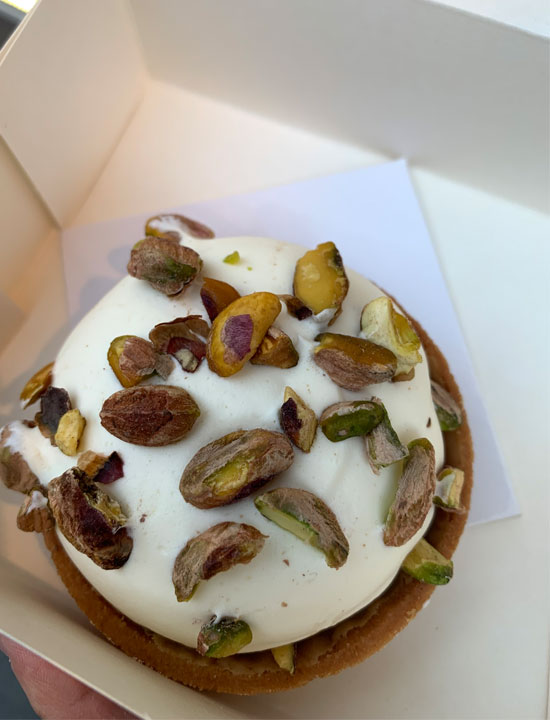 This is the La Tarte Pistache – Fleur d'Oranger that I purchased.
Pistachio tart with orange blossom, very well balanced.
It is described as a sweet dough, but it was not unpleasantly sweet.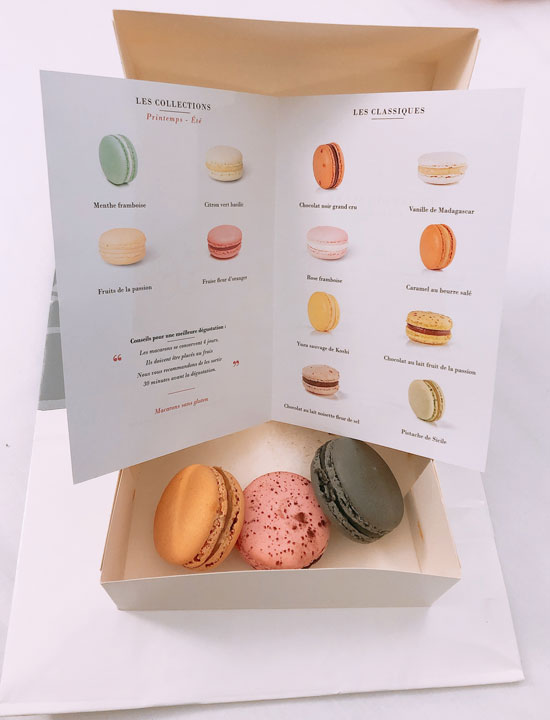 Only three macaroons were purchased, but they even included instructions.
This service is not often seen in other shops.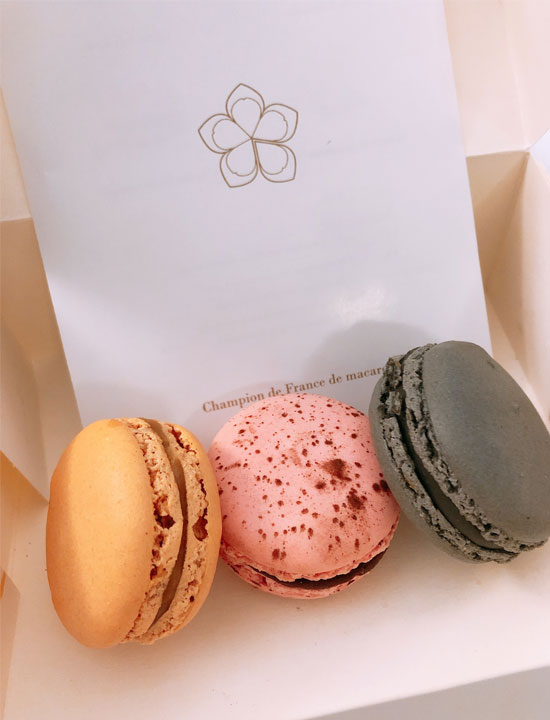 I actually had no idea that they were the French champions of macarons until I visited, but when I tried them, I was surprised at how delicious they were.
I slightly regretted that I should have bought other flavours.
Summary
The overall rating is as follows on a 5-point list.
Pascal & Anthony
Taste:★★★★★
Exterior: ★★☆☆☆
Interior: ★★★★☆
Price:★★★★☆
Store clerk : ★★★★★
Ease of purchase: ★★★★★
Location: ★★★★☆
As for the taste, 5 stars.
The shop is a hotspot for macarons, so you may be drawn to the macarons, but the cakes are actually of a very high standard.
It is sweet but not unpleasantly sweet, making it suitable for those who are not so fond of cakes.
In terms of appearance, there are no particular features.
If anything, it is a bit sad.
It seems hard to notice because there are so many different shops around.
As for the interior, unlike the exterior, it is simple and clean, and the decoration is stylish and pleasing.
The price is somewhat higher, in my opinion.
Staff were very helpful.
Ease of purchase is not a problem as the products themselves are very easy to view.
As for the location, it is not bad.
Overall, Le Jardin Sucré was rated highly.
The feeling of being able to drop in casually made a good impression.
Thank you again for reading to the end of this issue.