Le Petit Grain is a new bakery in the 20th district of Paris, near Belleville station.
It has been featured in many magazines and other media for its stylish appearance and its bread-making that focuses on ingredients.
The store itself is very compact, but the products are easy to choose from, making it an upcoming bakery that you should definitely visit.
Le Petit Grain
Practical information
Le Petit Grain
Address:7 Rue Denoyez, 75020 Paris, France
Business hours: Monday – Sunday 10:00~20:00 
Closed: Not fixed
Nearest station: Belleville Line 2,11
History and Features of Le Petit Grain
History
This new bakery was opened in April 2018 by Edward Delling-Williams, chef of Le Grand Bain.
Features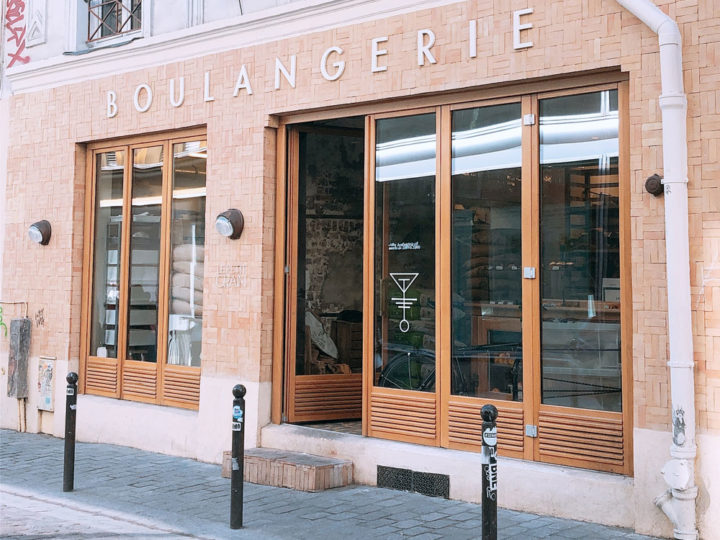 Le petit grain is located one street back from Belleville Street.
It is very quiet during the day as it is far away from the hustle and bustle of the main street.
The surrounding area is a bit of a strange neighborhood as there is a lot of painted art on the walls.
(It may be famous because many people have taken pictures of it.)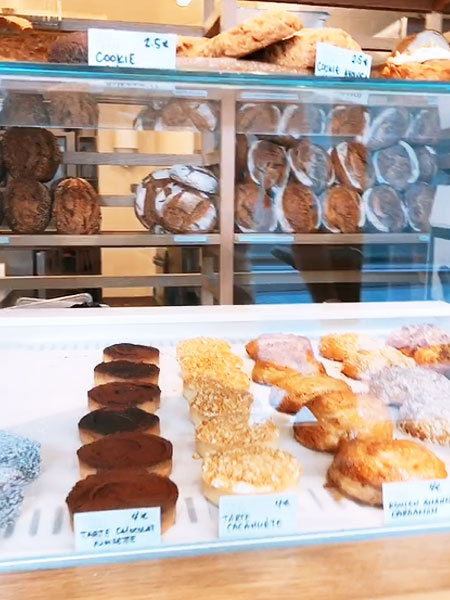 The store is very compact and very easy to browse.
The breads are made from organic wheat.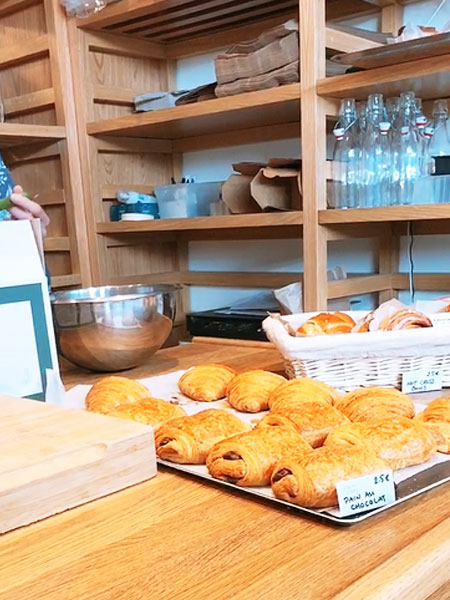 The fewer products there are, the easier it is to choose.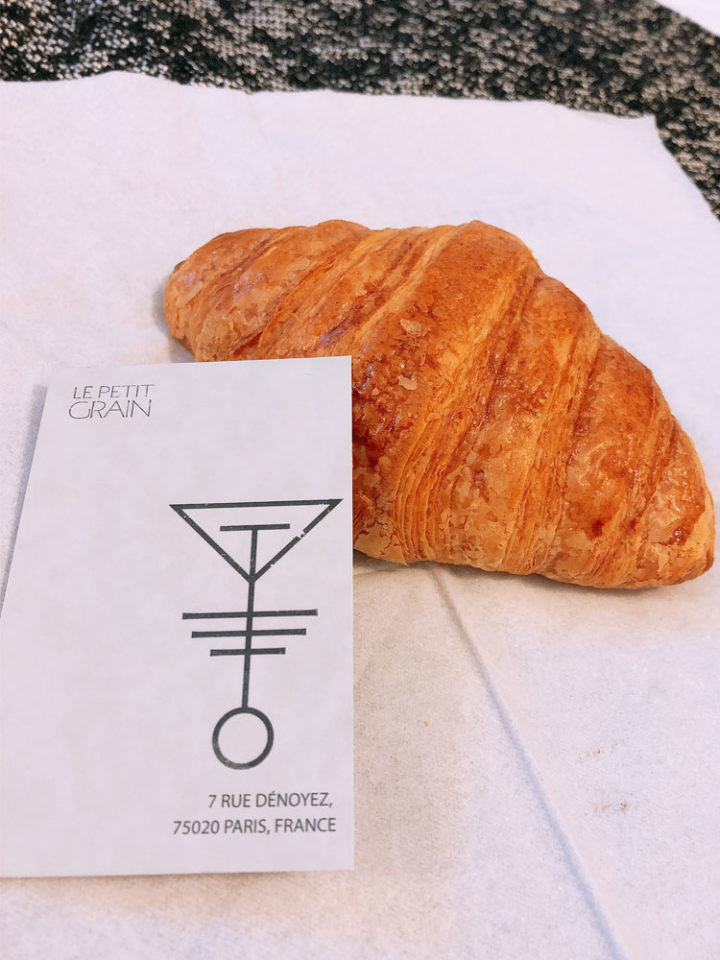 This time I bought a croissant.
It looks really good.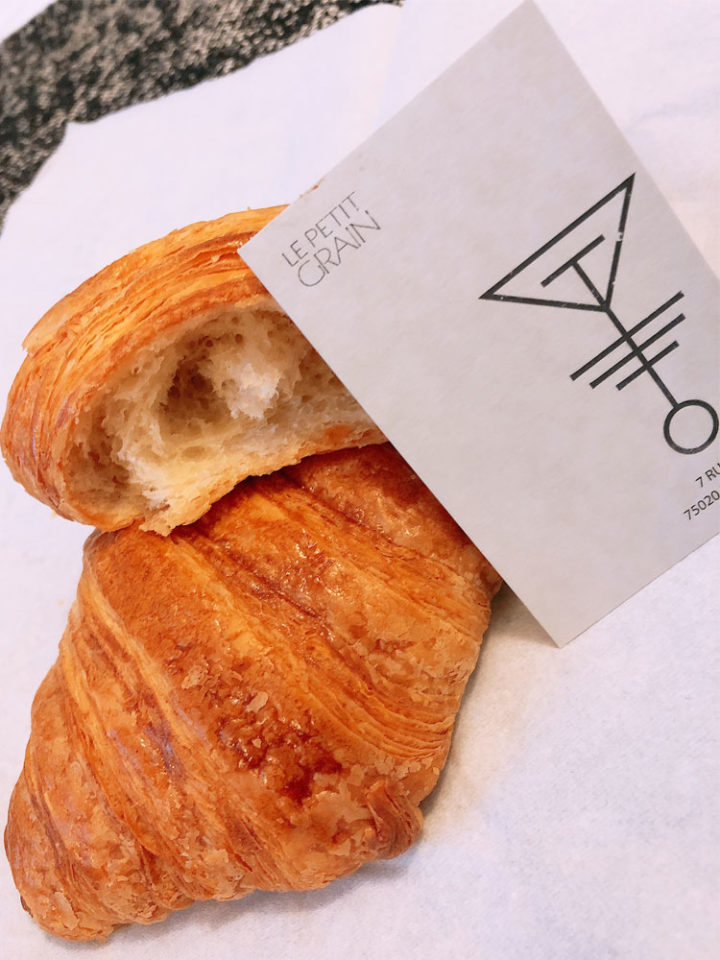 A crispy and delicious croissant.
I would like a little more buttery flavor.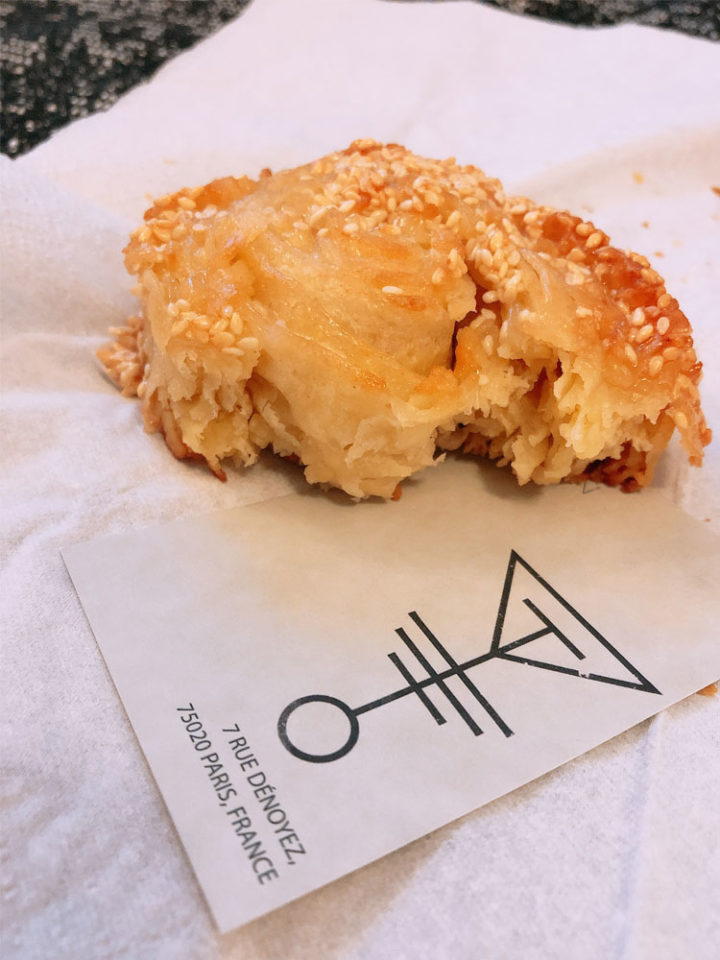 Sesame Queenie Aman.
It's a little unique and delicious.
I wanted to try the other Queenie Amans as well.
Summary
The overall rating is as follows on a 5-point list.
Maison Landemaine Clichy
Taste:★★★☆☆
Exterior: ★★★☆☆
Interior: ★★☆☆☆
Price:★★☆☆☆
Store clerk : ★★★☆☆
Ease of purchase: ★★★★☆
Location: ★★☆☆☆
I think the taste is not bad, but the croissant is ordinary.
The Queenie Aman was very tasty and I will try the other kinds of bread next time.
Both the exterior and interior of the building gave an ordinary impression.
From the street, I didn't get the impression that it was a bakery.
The store was also small, and the amount and variety of bread was small, so I felt somewhat inadequate.
The price is rather high.
I think it is inevitable since they are particular about their ingredients.
The clerk is normal.
I think it is easy to purchase, but I don't really feel the excitement of buying from a bakery in Paris.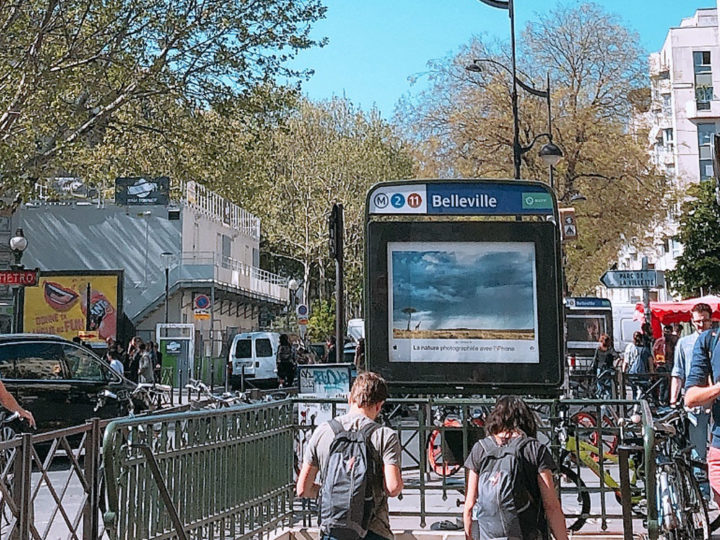 It is located right next to the Belleville Metro station.
There are no tourist attractions nearby, so you will have to come to Le Petit Grain.
Overall, I'm a little harsh in my assessment, but I have high hopes for the future.
I would recommend this bakery to anyone staying in the Belleville Station area, so please visit if you can.
Thank you again for reading to the end of this article.