Maison Landemaine is one of the most popular places to eat delicious croissants in Paris!
This time, I would like to introduce the Clichy store in the 9th arrondissement of Paris.
There are many good bakeries in Paris, but the reason I recommend Maison Landemaine is not because of its delicious croissants.
This is because no matter what time of day you visit, there is no variation in taste, and no matter what you buy, you will always get delicious bread.
This may sound obvious, but it is surprisingly difficult.
Even if you go to a famous bakery in Paris, the taste is often quite different each time you visit.
Even if a place has won various awards, it is often disappointing when you actually visit it.
Maison Landemaine is one of the few bakeries that always offers the same great taste.
Maison Landemaine Clichy
Practical information
Maison Landemaine Clichy
Address:56 Rue de Clichy, 75009 Paris, France
Business hours: Tuesday – Saturday 07:00~20:15 Sunday 07:30~19:45
Closed: Monday
Nearest station: Place de Clichy Line 2,13 Liège Line 13
History
In 2007, Rodolphe Landemaine (who worked as a chef at Pierre Hermé and Paul Bocuse) and Yoshimi Ishikawa opened Maison Landemaine in the 9th arrondissement.
Since then, Maison Landemaine has opened one store after another.
Currently, Maison Landemaine has 16 stores in Paris, 4 in Tokyo, and 1 in Lille, France.
This is one of the most promising bakeries in Paris.
Source Maison Landemaine
Exterior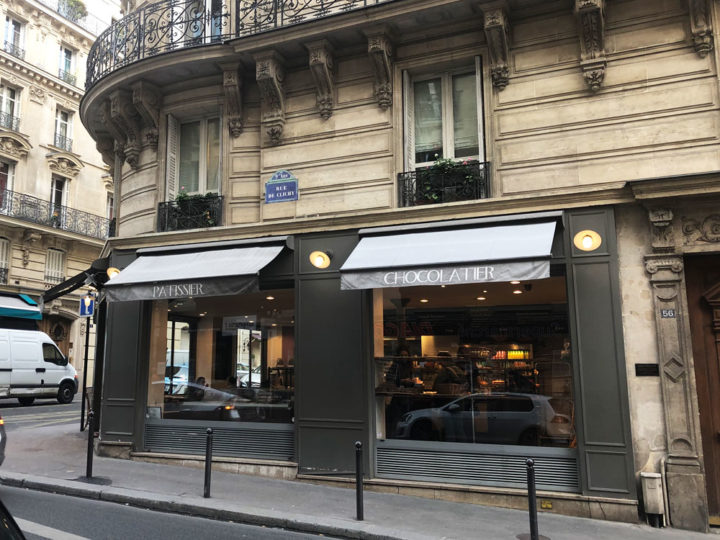 You can easily find the store on the corner of Clichy Street and Cardinal Mercier Street as you walk down the street.
The chic exterior maintains a certain level of luxury, while at the same time providing an easy-to-enter atmosphere.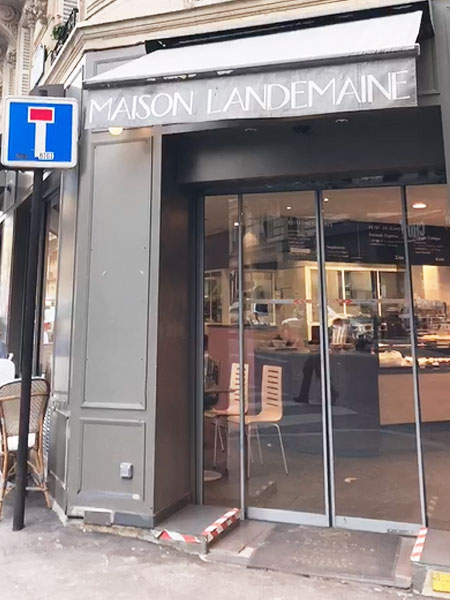 The entrance is an automatic door, which is unusual for a bakery.
Interior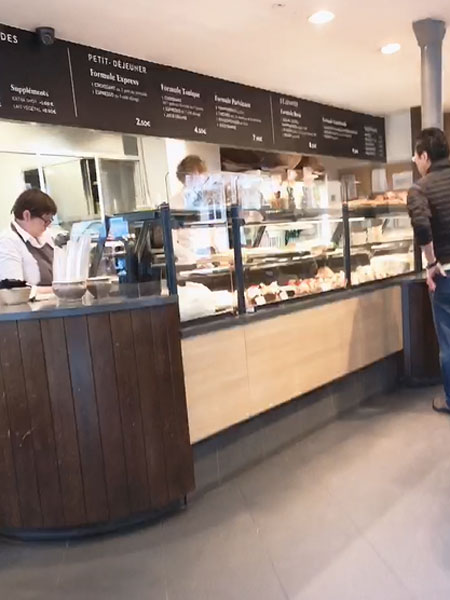 Anyway, Maison Landemaine offers everything from baguettes to cakes and other delicious foods.
This Clichy store also has such a good selection of food that it is hard to choose.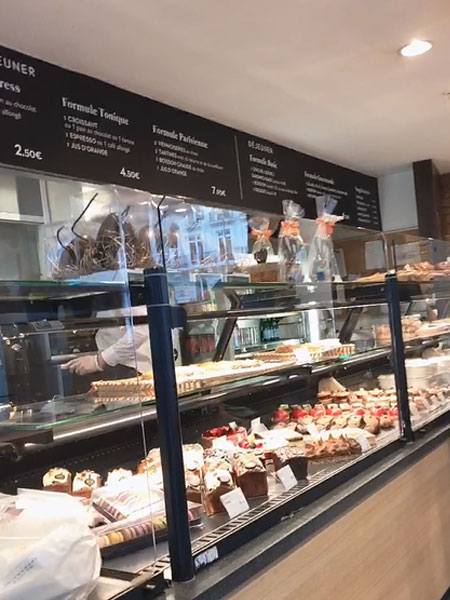 The Clichy store has a much better view of the products than other Landemaine stores.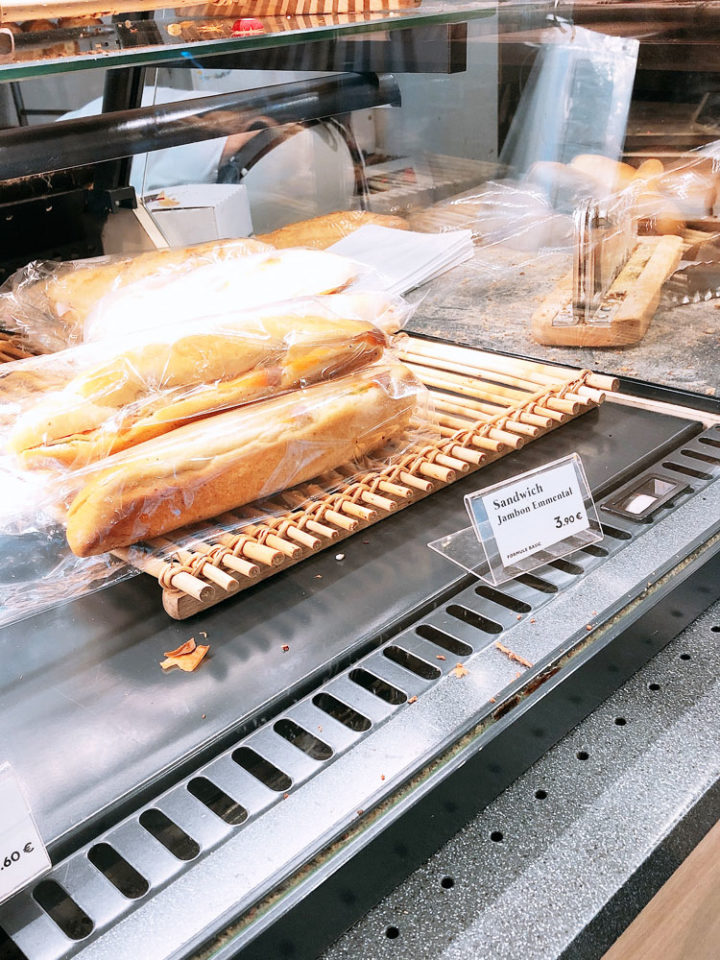 First, I recommend the baguette sandwich.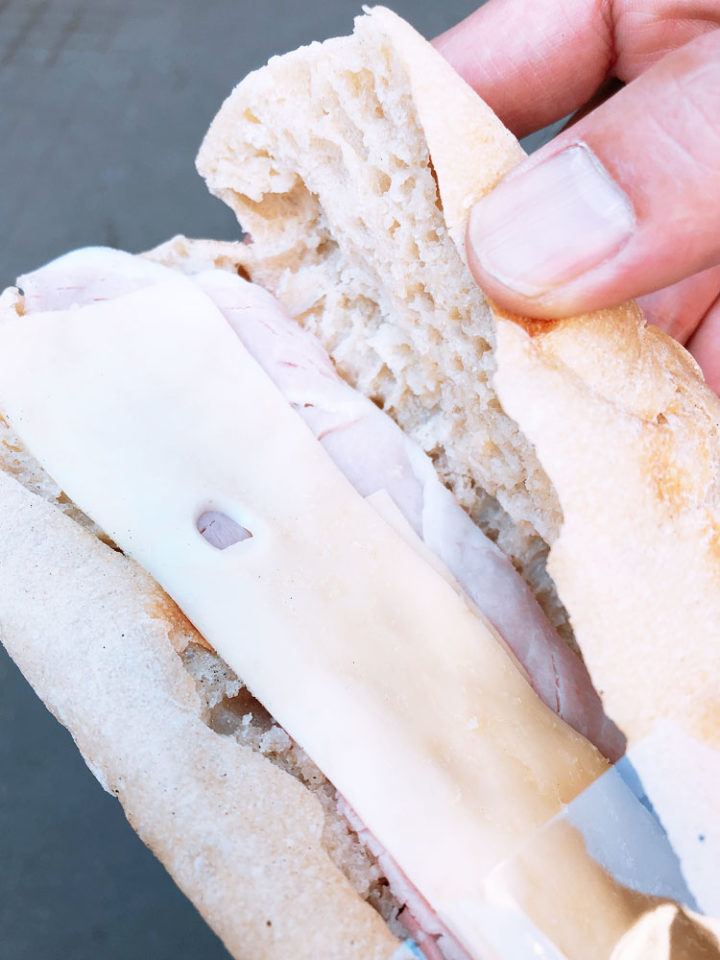 Just ham and cheese.
But this is the best way to feel the flavor of the baguette.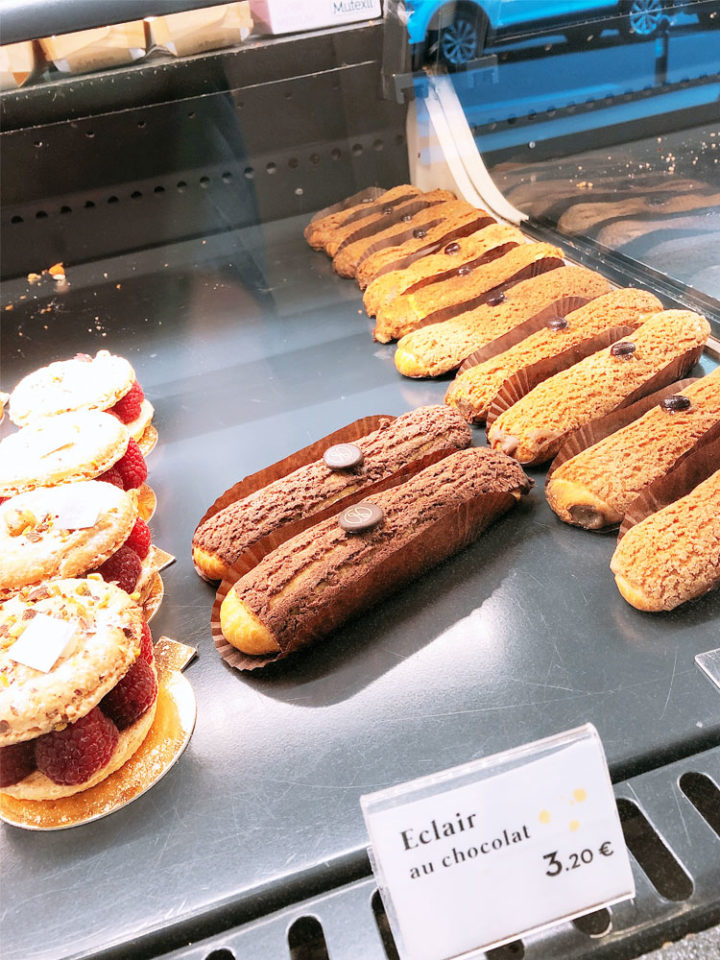 Paris is known for its eclairs.
This is another product that I always buy at the first bakery I go to.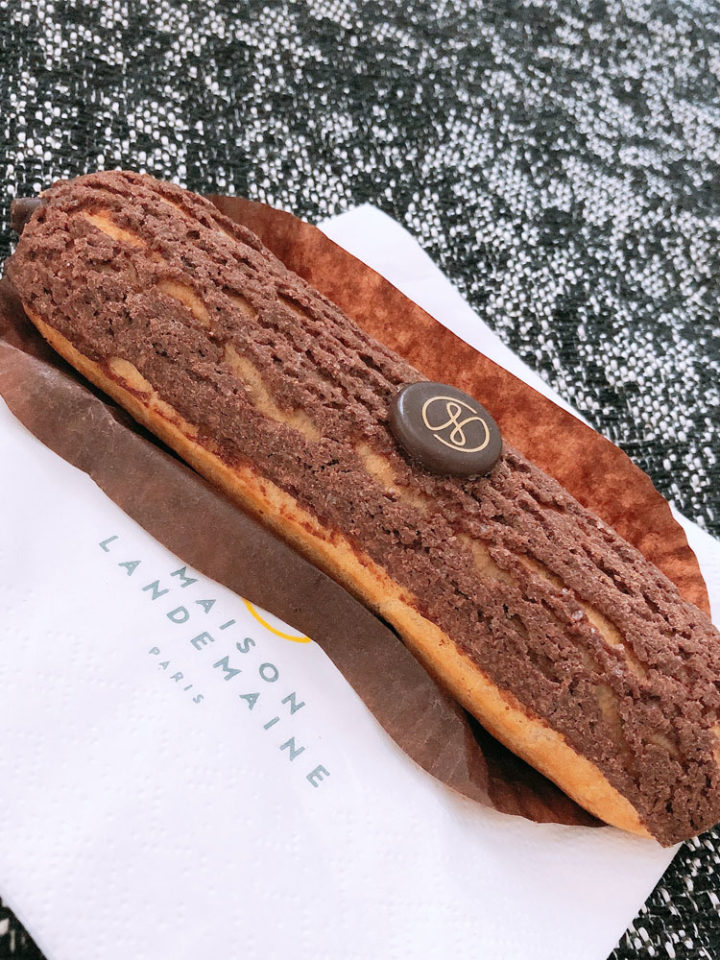 The texture of this eclair is also very good.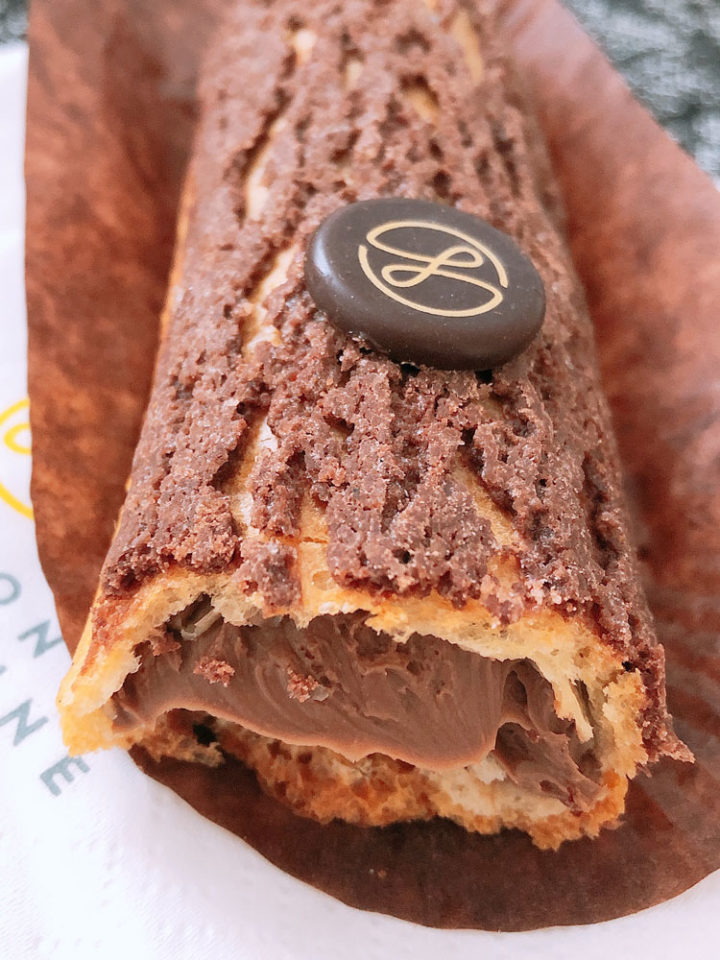 It is well filled with cream.
This is one of the sweets that you must try when you come to Paris.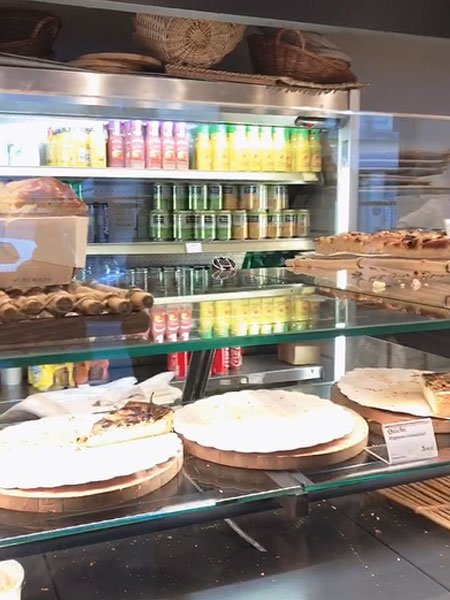 The apple tart is also of a quality that can only be found in Paris.
Apples are the most consumed fruit in France, and a variety of sweets are available.
Apple tarts are also always available in every bakery and cake shop.
I have eaten this product at many different stores, and each one has its own character, making it a fun product to compare.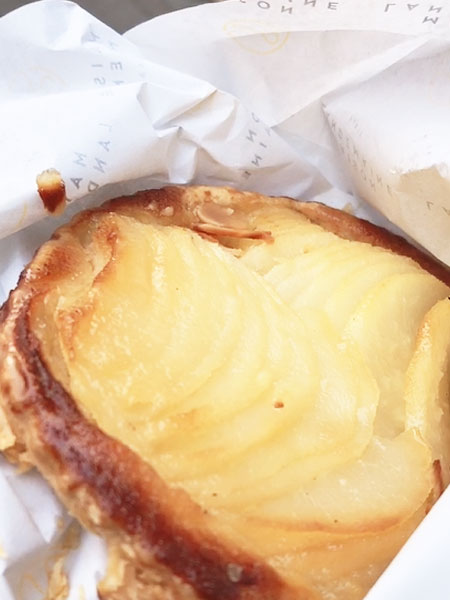 It was very delicious.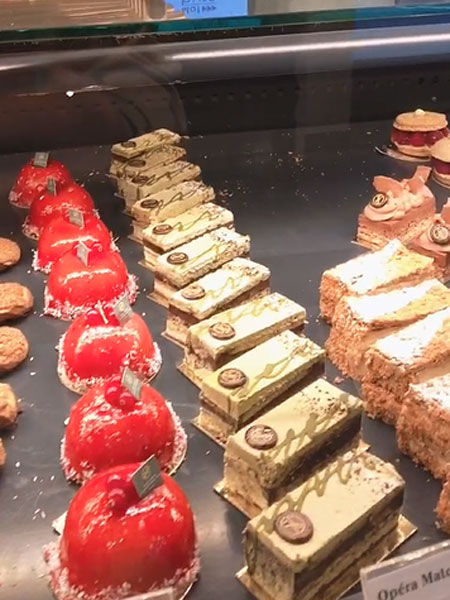 A variety of other cakes are also available.
I'd like to try them all.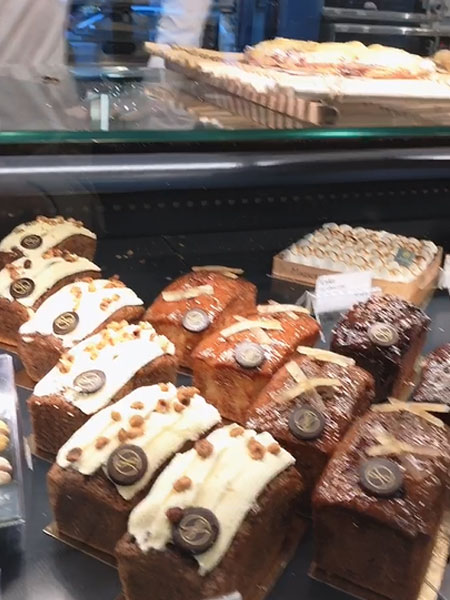 I'd like to try the pound cake, but it's too much for me to eat.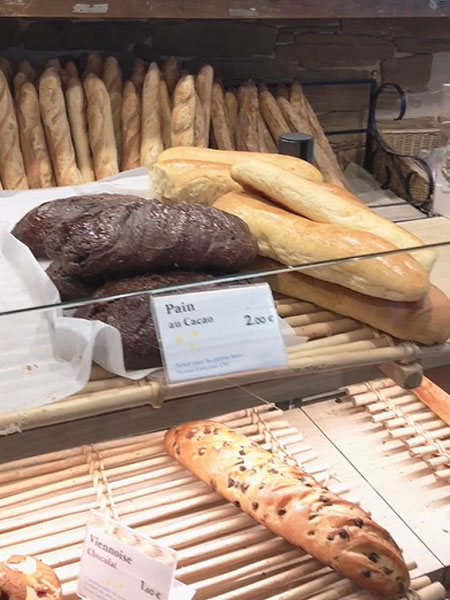 And this time, I found not only pain au chocolat but also pain au cacao.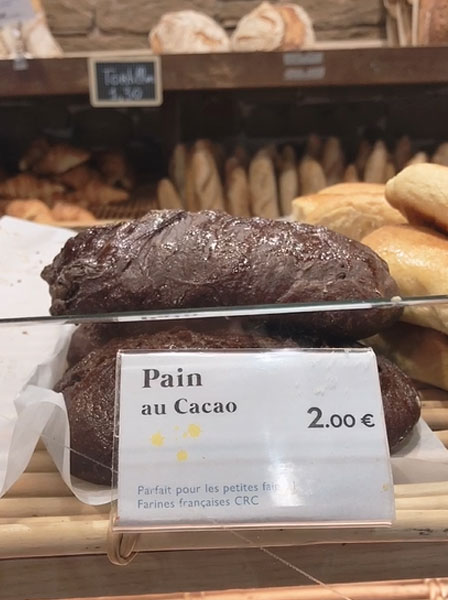 This is quite delicious.
The dough itself has cocoa kneaded into it, so it is very tasty and has a cocoa flavor.
There are also chocolate chips in it, so I never got tired of it.
I highly recommend this product.
Summary
I have visited many different Maison Landemaine stores, but this Clichy store made a very good impression on me.
The overall rating is as follows on a 5-point list.
Maison Landemaine Clichy
Taste:★★★★☆
Exterior: ★★★★★
Interior: ★★★★★
Price:★★★★☆
Store clerk : ★★★★☆
Ease of purchase: ★★★★★
Location: ★★☆☆☆
The taste was very good, but it was 4 stars, close to 5 stars.
You can buy it every day without getting bored.
The exterior and interior are 5 stars.
The simple and clean bakery will not give you an unpleasant impression no matter how many times you visit.
The store is also very spacious with an eat-in area, so it was very easy to select products.
The price and the clerk get 4 stars.
Both levels are fine.
Also, the clerks are generally very nice.
Five stars for ease of purchase.
The products are easy to see.
If you are not confident in your language skills, you can buy it without any problems.
The location is unfortunately 2 stars.
Some Google comments say it's within walking distance from the Opera, but I think it's a bit tough to get around on foot.
Of course, those who are confident in their physical strength and are young will have no problem, but…
If you come on foot from the Opera area, it is a gentle uphill walk and you will be more tired than it looks.
I would still recommend taking the bus or metro, but since there are no particular tourist spots or recommended stores in this area, I think this is a place for people who stay in this area or people like me who visit bakeries.
Thank you again for reading to the end of this article.
You can find more information about the other stores of Maison Landemaine here.
Click here for the Martyrs store.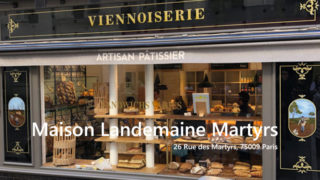 Maison Landemaine Martyrs Paris 2018 Paris Baguette Competition, 5th place, 9th arrondissement.
Maison Landemaine Martyrs is one of the most popular stores in Paris. I have often introduced this bakery on my blog, an...
Click here for the MONGE store.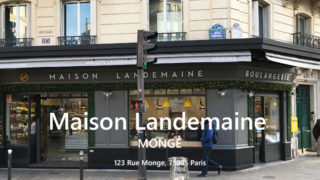 Maison Landemaine Monge Famous Bakery in the 5th arrondissement of Paris
This time, I would like to introduce you to Maison Landemaine. Not only popular croissants, but also baguettes and cakes...