BO&MIE opened in November 2017.
The focus on homemade products quickly became the talk of the town, and the bakery is already very popular in Paris.
When I visit and look around, the first thing I feel is the enthusiasm of the staff to produce a good product.
The bakery has a modern atmosphere, but with a somewhat old-fashioned and cosy feel.
Let me now introduce you to the fascinating BO&MIE.
BO&MIE 
Practical information
BO&MIE
Address:18 Rue de Turbigo, 75002 Paris, France
Opening hours: Monday to Saturday 07:30~20:00 Sunday 08:00~19:00
Closed: None
Nearest station: Étienne Marcel Metro line 4
Features
It was opened in November 2017 by two former students of l'Ecole Ferrandi à Paris.
The aim is to use quality ingredients and provide 100% homemade products.
source:BO&MIE NOTRE HISTOIRE
Exterior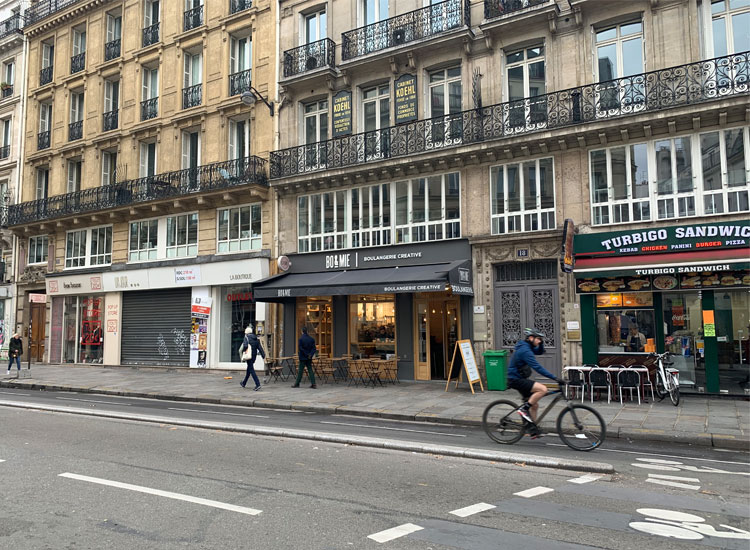 The dark grey tent with the words BO&MIE written in white is simple but eye-catching.
The modern, stylish exterior is very clean.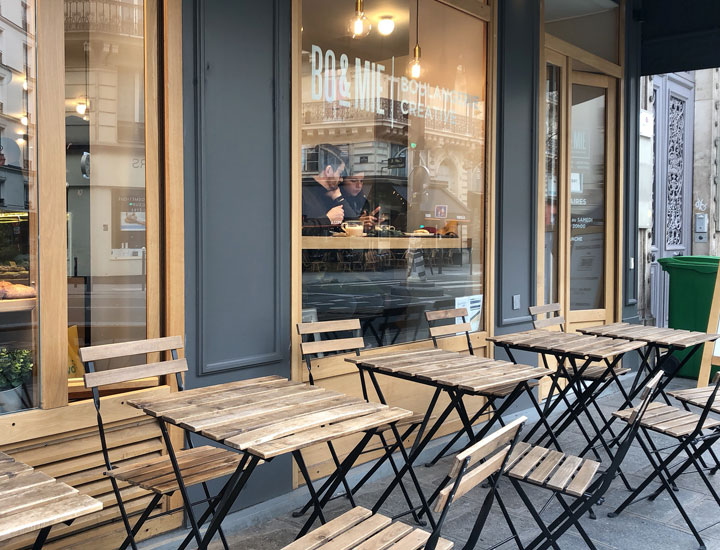 The entrance is made of wood grain.
A terrace is also available, making it a great place to have lunch in the warmer months.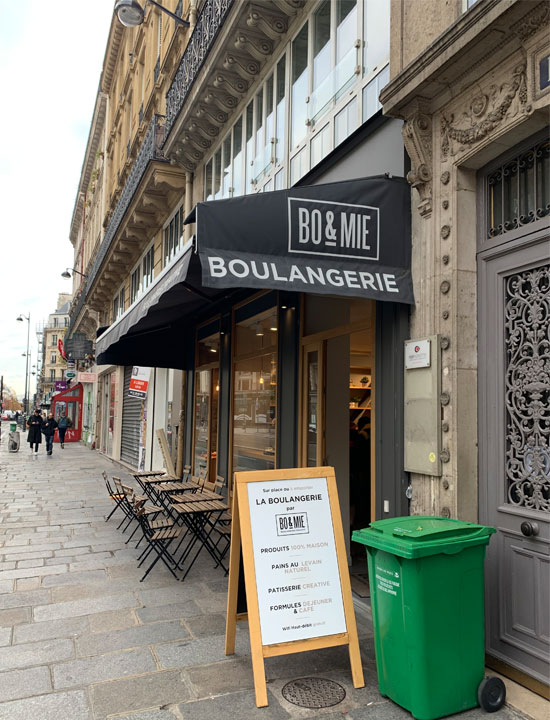 The signage is also simple but tasteful.
Note that at lunchtime, for example, people line up outside the shop, so the atmosphere changes to a very lively one.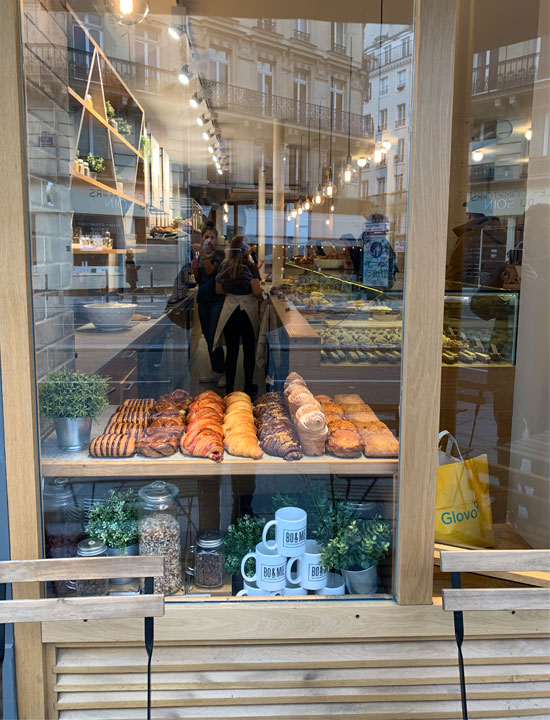 The shop layout is clean and the interior is clearly visible from outside.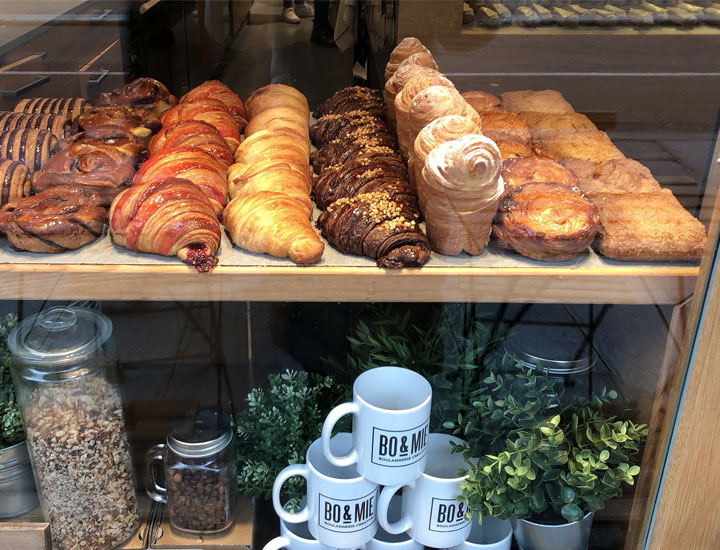 It's hard to know which one to buy.
Interior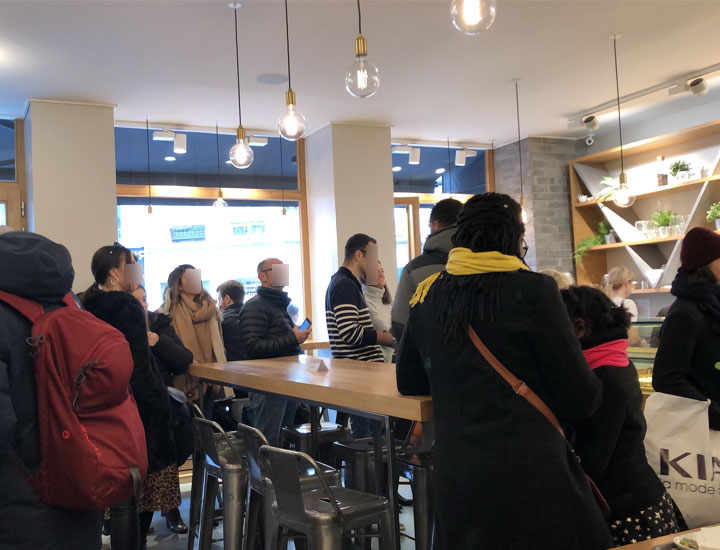 The bakery's interior is stylishly designed.
There is ample eat-in space available, but it can be a little difficult to eat when the place is busy.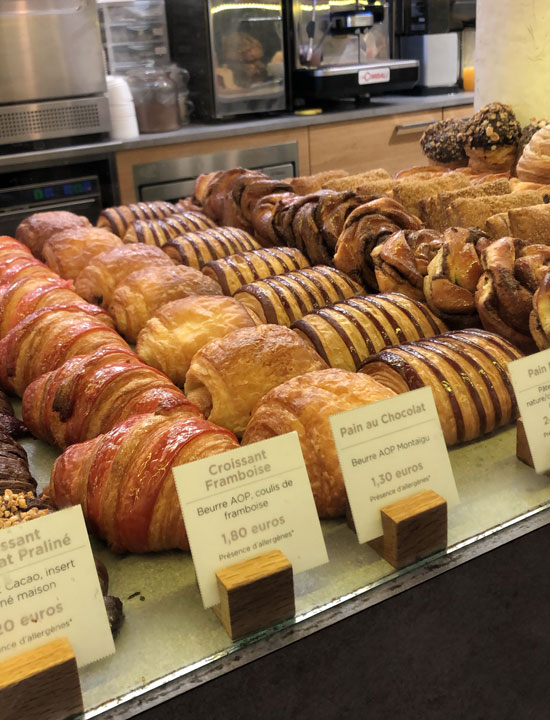 The products are also displayed very nicely.
When purchasing, you can find the bread you are looking for without hesitation.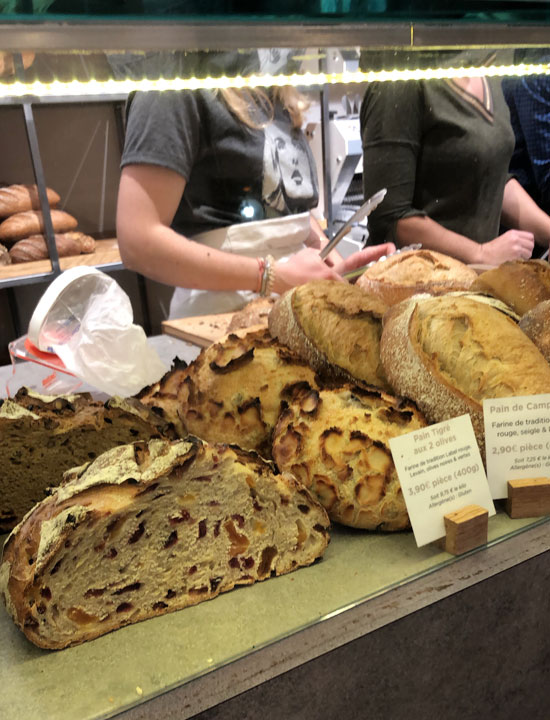 There will be a range of authentic breads as well as viennoiseries.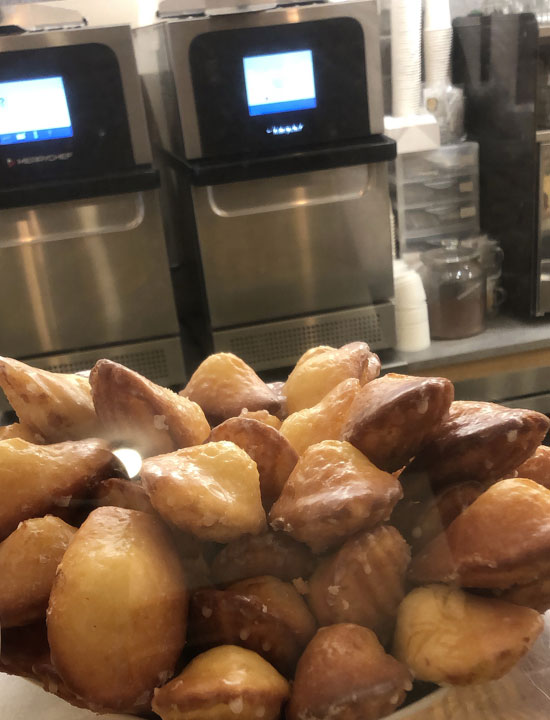 Madeleines were also delicious.
The chocolate cake was also very good.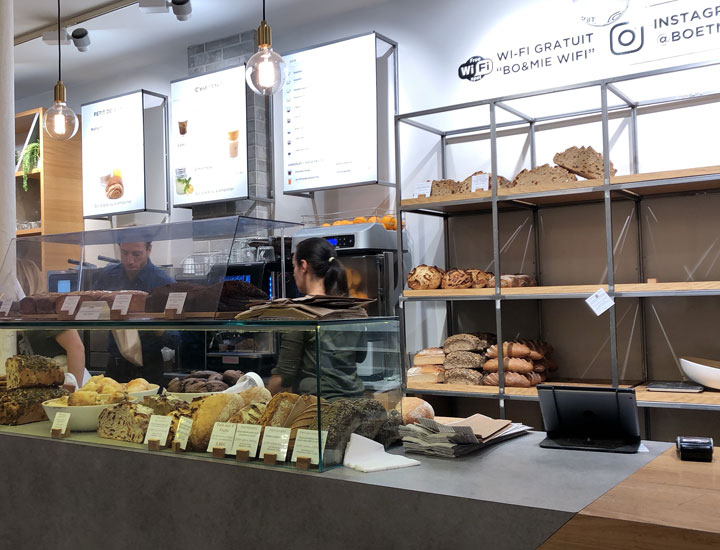 It looks like a fashionable boutique.
WIFI is also available.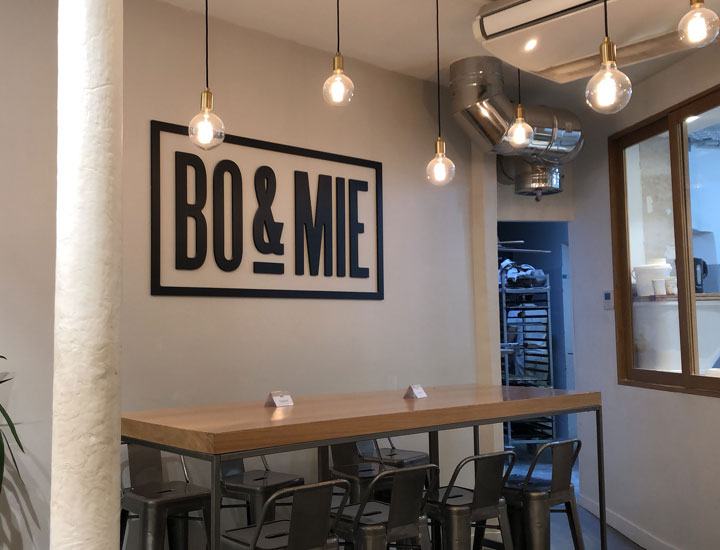 It is simple but clean and makes you want to stay longer.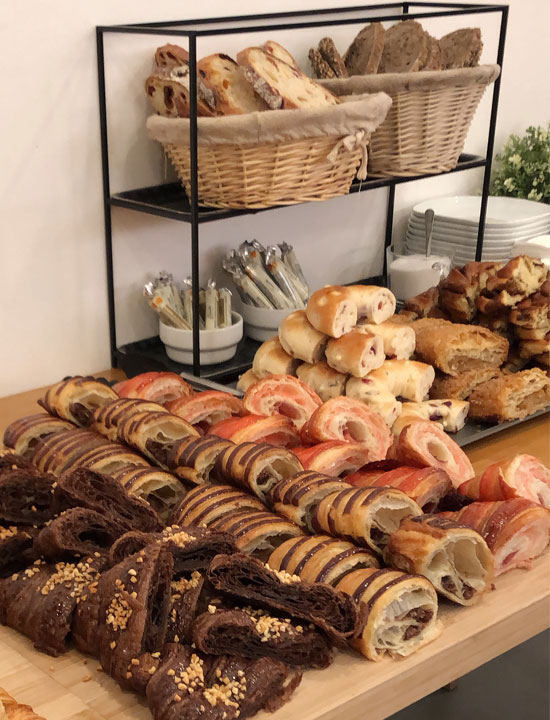 Lunch is also offered.
If you want to try a variety of breads, order lunch.
Review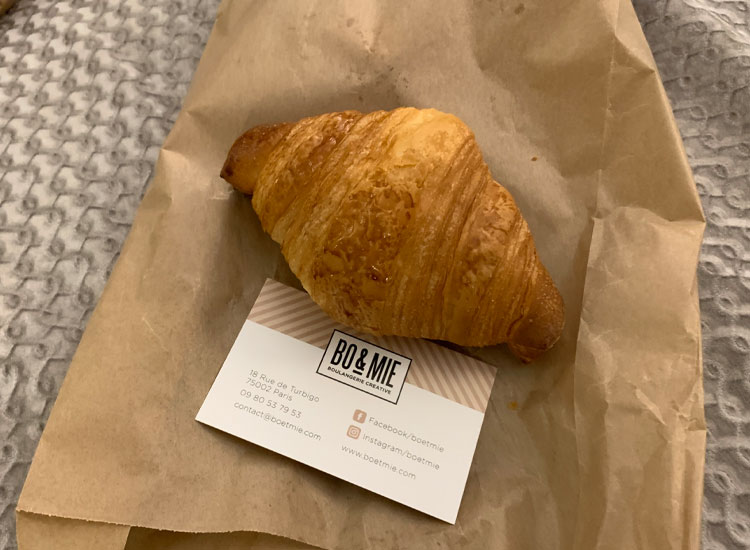 These are mini croissants.
Regular croissants were sold out.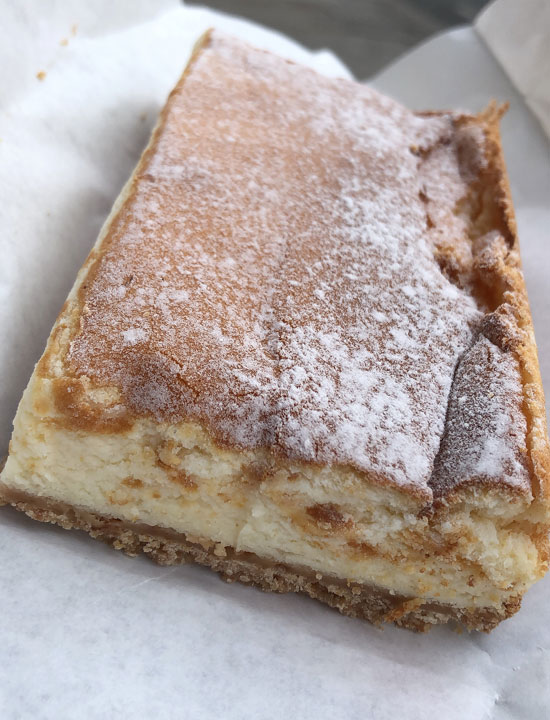 Cheesecake is also a bit different from other shops.
Other products we have tried and recommend are madeleines and chocolate croissants.
Summary
The overall rating is as follows on a 5-point list.
BO&MIE
Taste:★★★★★
Exterior: ★★★★☆
Interior: ★★★★★
Price:★★★★☆
Store clerk : ★★★★★
Ease of purchase: ★★★★☆
Location: ★★★☆☆
The taste is unquestionably 5 Stars.
The overall quality of BO&MIE is high.
The exterior is simple but not too modern, although my personal preference is for an old-fashioned bakery.
The interior is simple but clean and the products are easy to see.
Prices are slightly higher.
All staff are very friendly and pleasant.
I have been there several times, both when it is busy and when it is empty, and I have never had a bad experience.
The ease of purchase is also positive.
It is easy to choose products even when standing in line at busy times.
Note, however, that sandwiches are located opposite the counter.
The location is good because it is in the centre of Paris, but it is not a place to stop during sightseeing.
If you plan to visit the Pompidou Centre, it is within walking distance in case you want to stop by.
Overall, BO&MIE was rated highly.
To be honest, I didn't expect much at first, but the atmosphere of the shop is just so nice.
If you don't like old-fashioned bakeries or slightly unsociable French people, this is the place for you.
I think it will make you feel very happy.
A second shop is also opening in 2019.
The first shop is usually easier to stop by, but if your hotel or other facilities are in this area, you should definitely stop by.
The shop is simple and clean.
Thank you again for reading to the end of this issue.
The latest bakery rankings in Paris are available.
What is the rank of the bakery I introduced here?
Please check it out as well.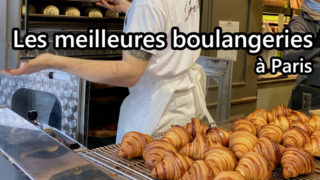 2022 Best Paris Bakery Ranking You'll definitely want to go
One of the joys of visiting Paris is visiting bakeries.Over the years, I have visited many different bakeries, but when ...