The Rodin Museum is located in the heart of Paris.
Its collection is considerably more extensive than one might imagine.
Even if you are not a big fan of sculpture, you will be captivated by it when you visit.
It is also one of the best museums to visit when in Paris, as its collection of paintings, mainly impressionist, is well worth seeing.
An overview of the Rodin Museum was given in a previous article.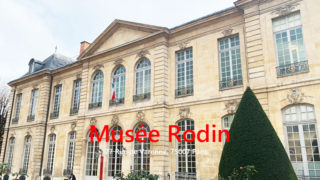 Musée Rodin Paris Plan your visit, Admission fees, travel times and maps.
"Rodin'sTheThinker",Ithinkitisnoexaggerationtosaythatthereisnotasinglepersonwhodoesnotknowit.TheRodinMuseum,whichcreated...
In this issue, we would like to briefly introduce some of the vast collection.
Auguste Rodin(1840-1917)
Rodin is known as the father of modern sculpture.
Even those who are not interested in art have heard of the name of a representative work, The Thinker.
Rodin, unusually for an artist of his time, did not have a professional schooling.
He has taken the Beaux-Arts de Paris three times and failed all three times.
He then worked for a living as a sculptor's staff and decorator.
Rodin's twenties were tumultuous: in 1862, at the age of 22, his sister died and he decided to enter a convent himself, but Peter Julian, then head of the convent, encouraged him to pursue a career in sculpture.
In 1864, at the age of 24, he met his wife, Rose Beuret.
Later, after the birth of his children, he worked for a while for Albert-Ernest Carrier-Belleuse.
He was called up during the Franco-Prussian War of 1870, but did not serve because of his short-sightedness and went to Belgium.
In Belgium, he worked as a decorator on the stock exchange.
In 1875, he travelled to Italy to see works of art.
In Italy, he was struck by Michelangelo's work, and returned to work on it.
In 1877, at the age of 37, He finally returned to Paris.
He presented L'Âge d'airain (The Age of Bronze), but was suspected of being extremely realistic, and later made his reputation known throughout France by creating a work larger than a real-size man (Saint Jean Baptiste).
In 1880, he was commissioned to create a monument for the construction of a museum, and began work on the work that was to adorn it: the Gates of Hell.
However, the order was subsequently dropped, but Rodin devoted his subsequent activities to the production of The Gates of Hell.
In 1882, he succeeded Alfred Boucher as lecturer in sculpture.
Here he meets Camille Claudel.
Created Les Bourgeois de Calais (Citizens of Calais) in 1895.
LE PENSEUR 1903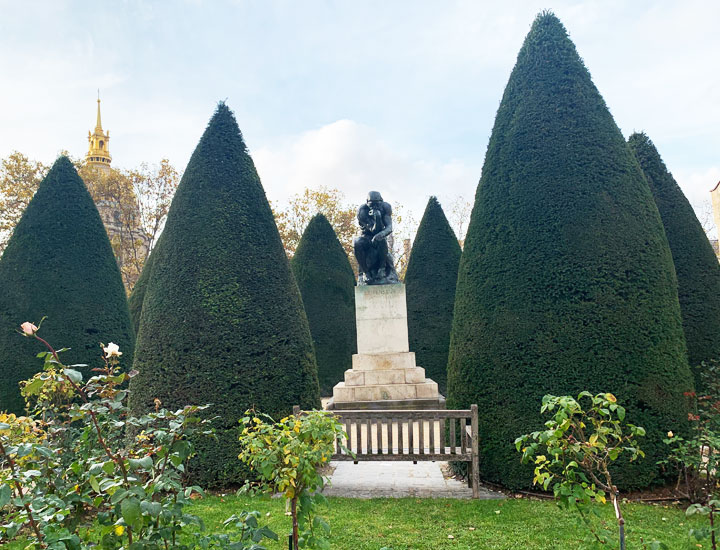 In the garden, surrounded by trees, is Rodin's famous work, LE PENSEUR (The Thinker).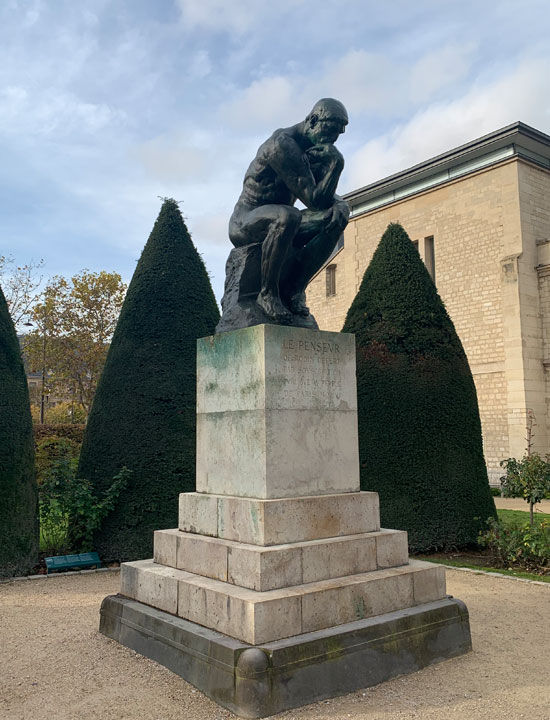 The work was originally named Le Poète (The Poet).
It was to be displayed above Rodin's masterpiece, The Gates of Hell.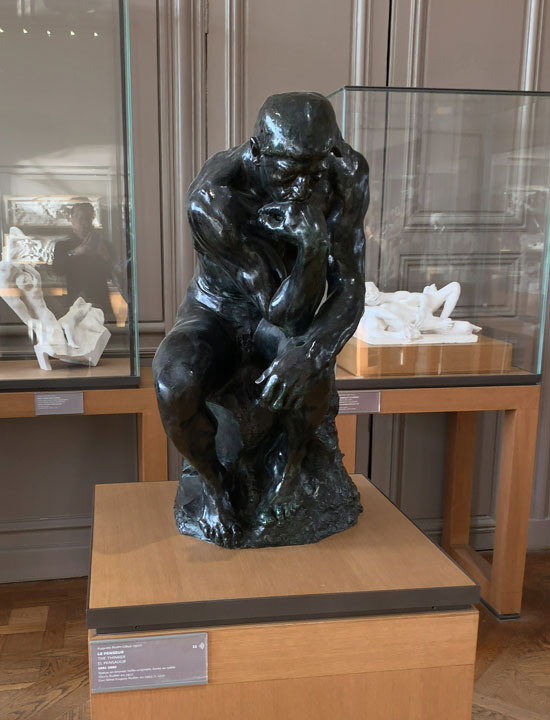 It is also on display in the museum.
MONUMENT À BALZAC 1898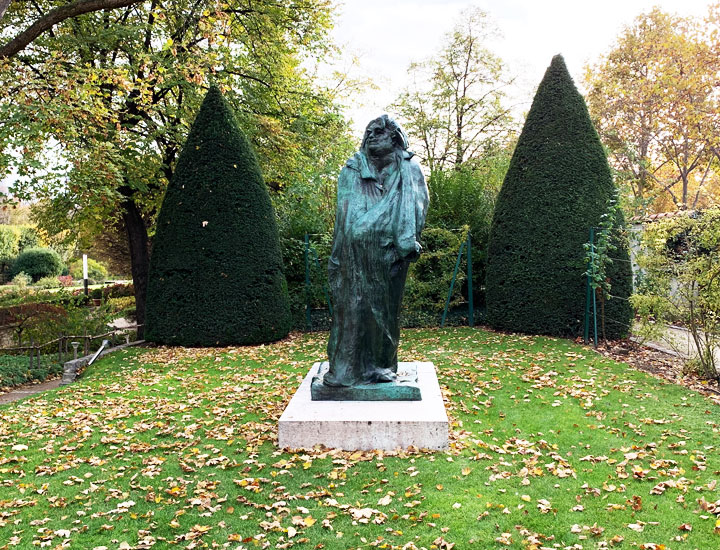 Bronze statue modelled on Honoré de Balzac.
Balzac, one of the most important writers of the 19th century, starts a project to build a memorial after his death.
Rodin took over the production of the work halfway through, and was quite immersed in it.
MUSE WHISTLER NUE, BRAS COUPÉS 1908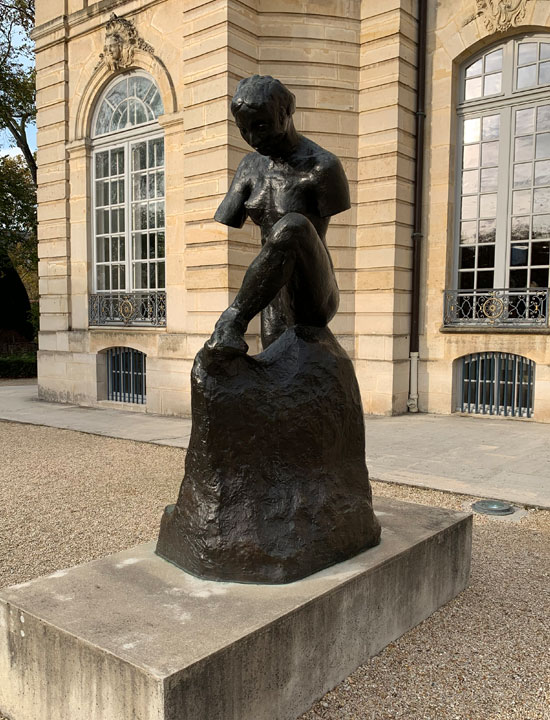 Work produced as a memorial project for James McNeill Whistler (1834-1903).
Whistler was an American painter, working mainly in London.
Cybèle, grand modèle 1905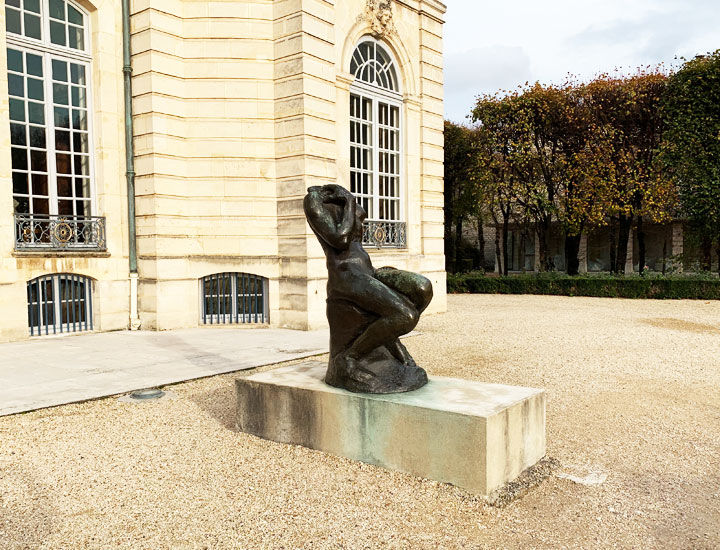 It is said to be one of Rodin's first bronzes.
LA PORTE DE L'ENFER 1880-1890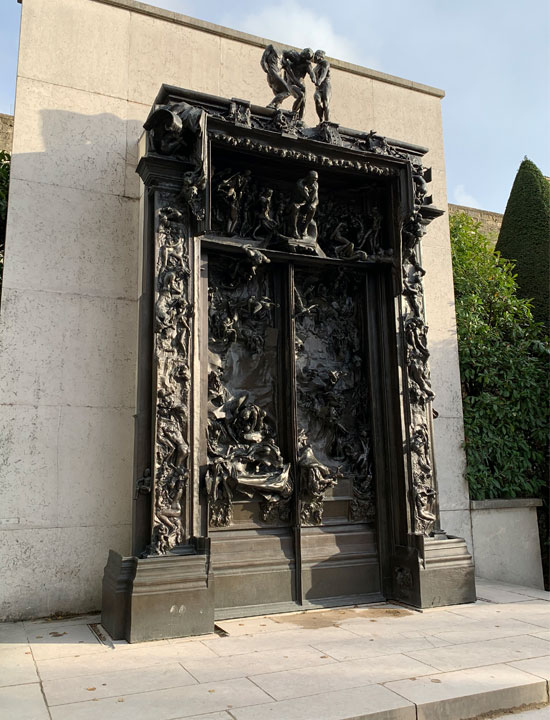 LA PORTE DE L'ENFER (The Gates of Hell), one of Rodin's most famous works.
It represents the entrance to Hell in the third song of the Inferno of the Divine Comedy by the Italian poet Dante.
MONUMENT DES BOURGEOIS DE CALAIS 1889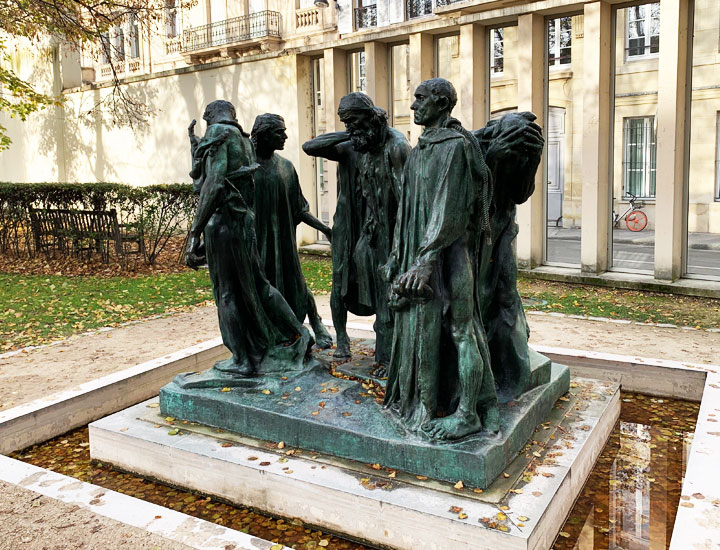 This is another of Rodin's masterpieces, Citizens of Calais.
In 1347, during the Anglo-French Hundred Years War, when the French port town of Calais was under siege, the English condition of surrender was to execute six men representing Calais.
It shows the six of them at that time.
(No executions actually took place.)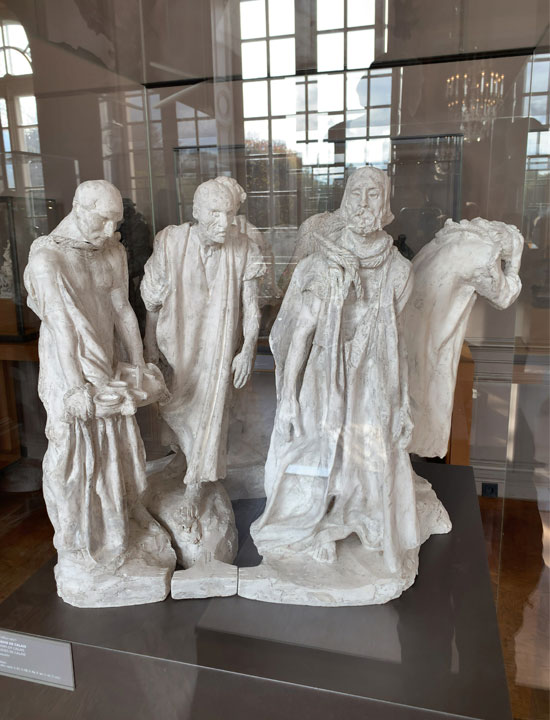 It is also on display in the museum.
JEUNE FILLE AUX FLEURS DANS LES CHEVEUX 1870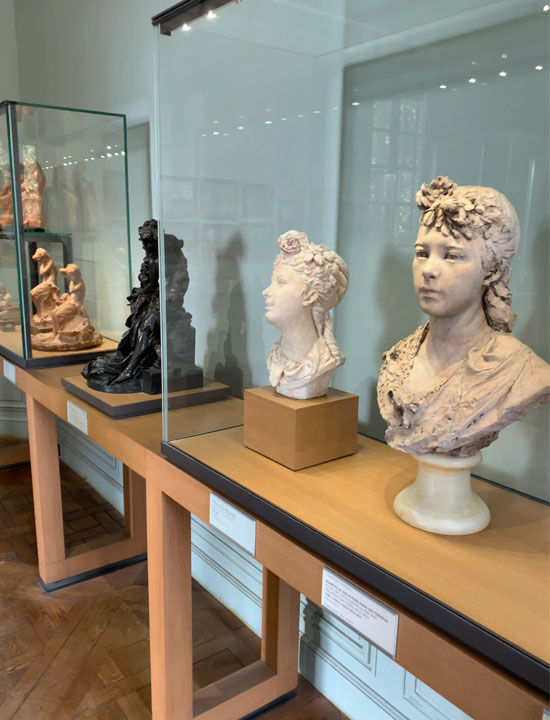 SAINT JEAN-BAPTISTE 1880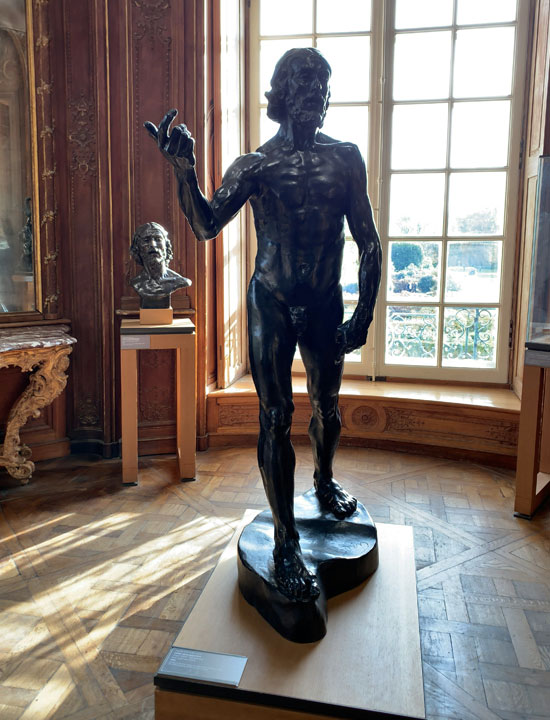 It is modelled on John the Baptist.
LA DÉFENSE 1912-18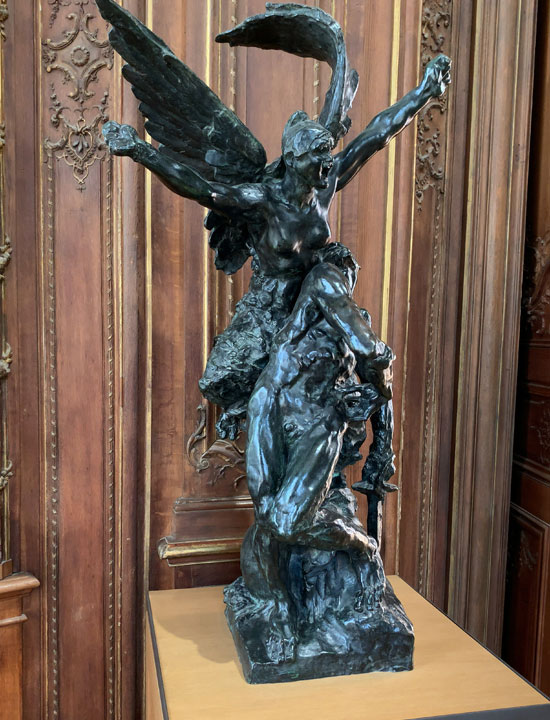 L'ÂGE D'AIRAIN 1877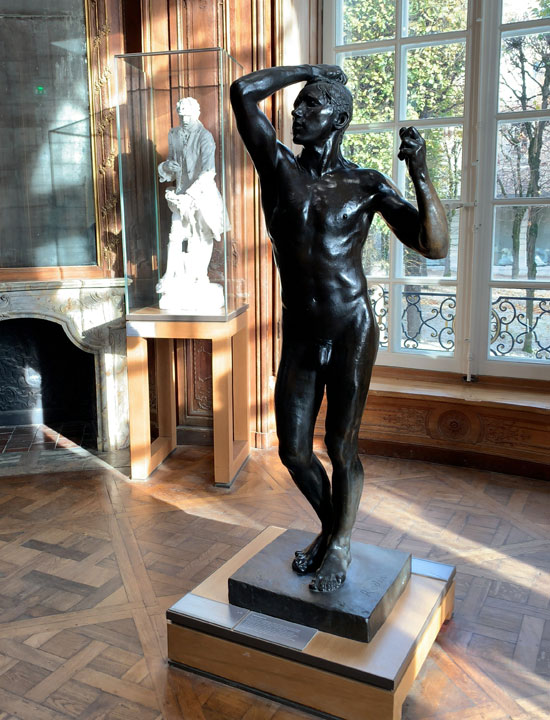 This is an early work by Rodin.
LE BAISER 1882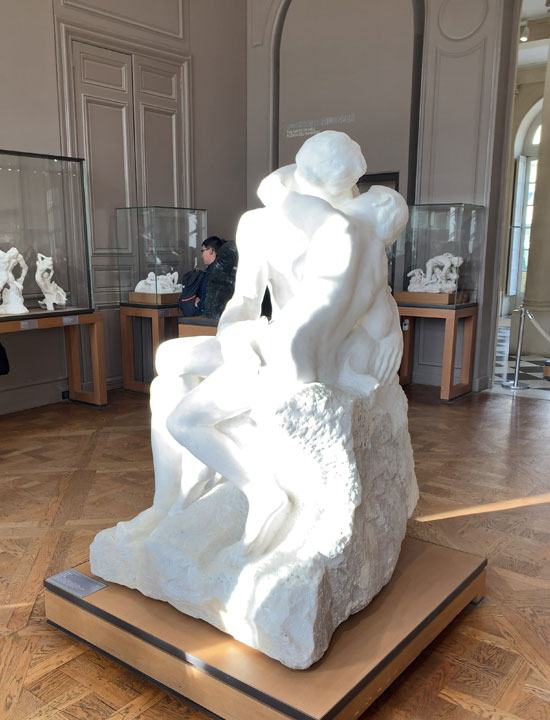 Represents Paolo and Francesca in Dante's Divine Comedy.
Originally, it was one of the decorations at the gates of Hell, as was the 'Thinker'.
Jean de Fiennes 1885-1886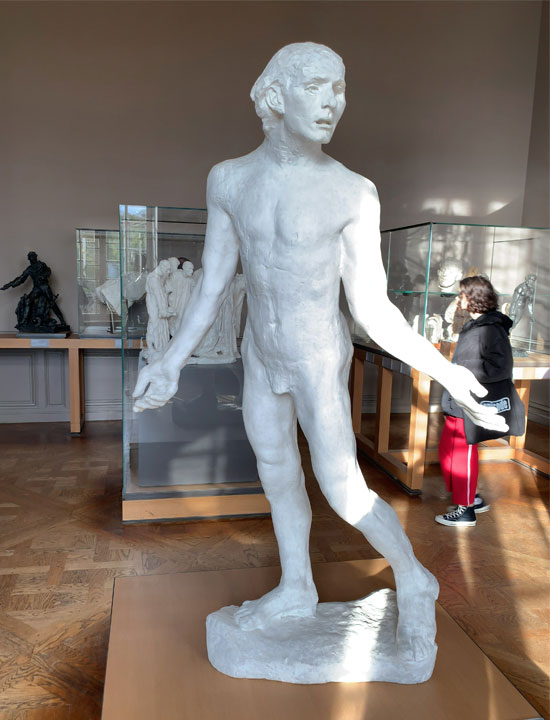 This work shows Jean de Fiennes, one of the citizens of Calais, in the nude.
Jean d'Aire 1903-1904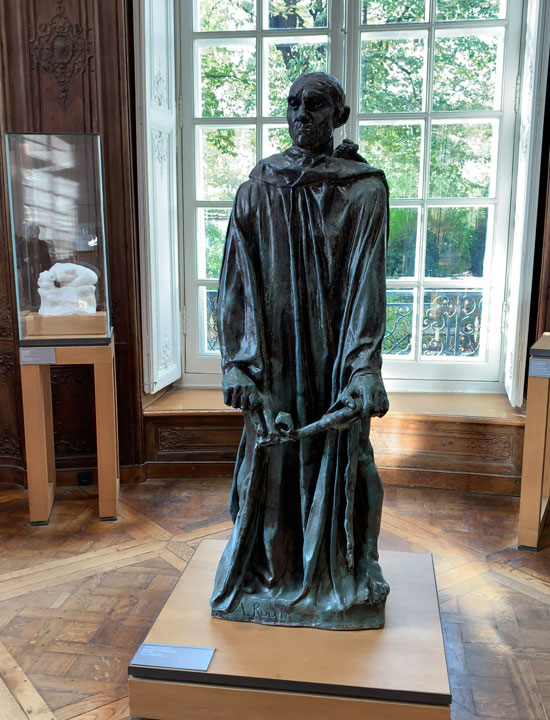 Jean d'Aire, one of the citizens of Calais.
LE CHRIST ET LA MADELEINE 1894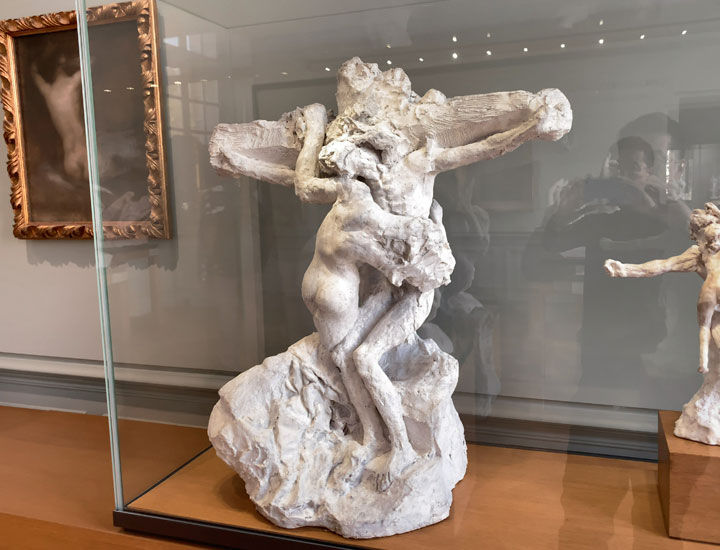 It is a religious work, which is rare in Rodin's oeuvre.
LES BÉNÉDICTIONS 1896-1911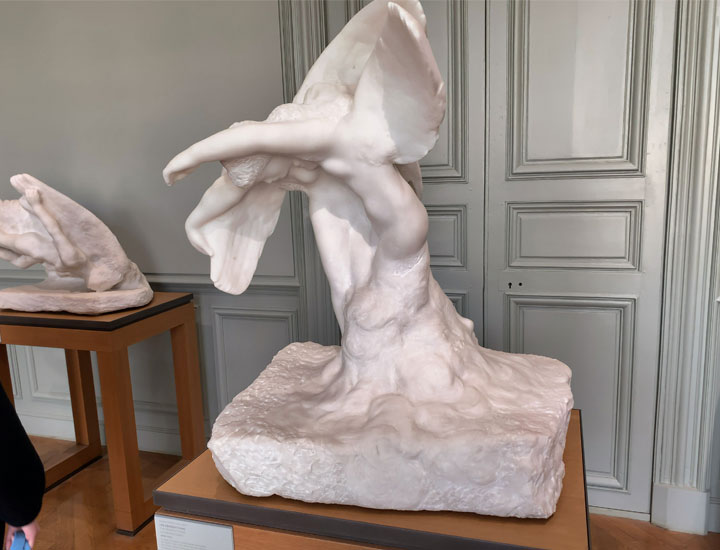 L'HOMME QUI MARCHE 1907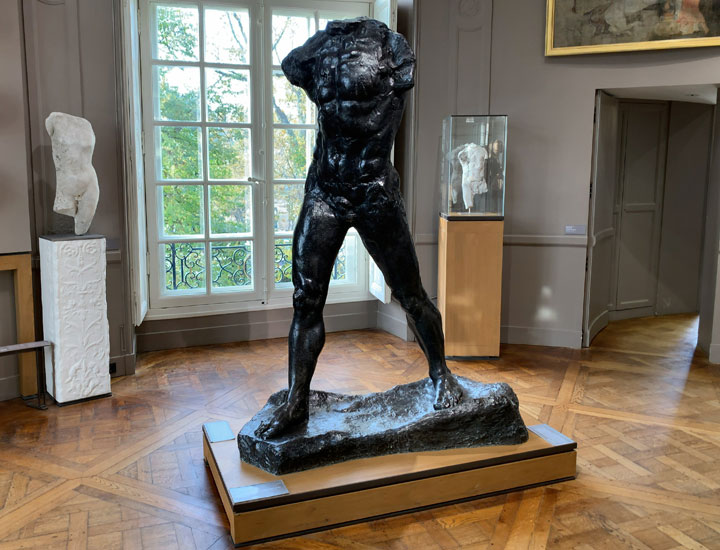 This work is a study of the feet and torso of St John the Baptist.
LA MÉDITATION OU LA VOIX INTÉRIEURE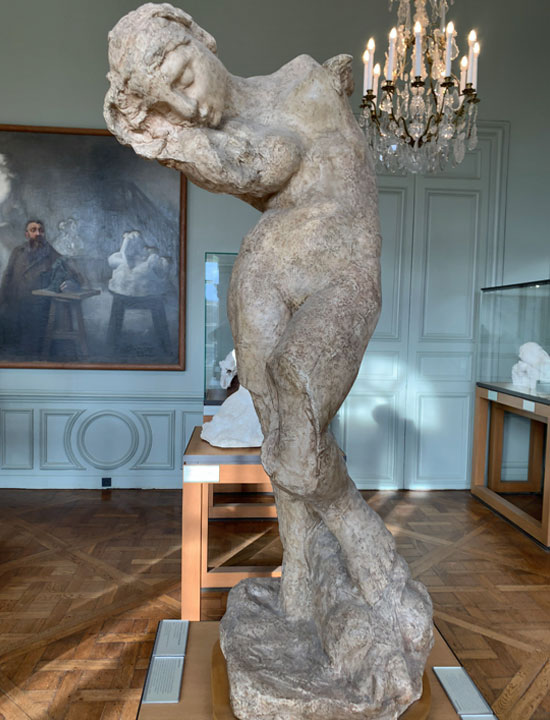 The work is characterised by curved lines.
Camille Claudel 1864 -1943
L'ÂGE MÛR 1893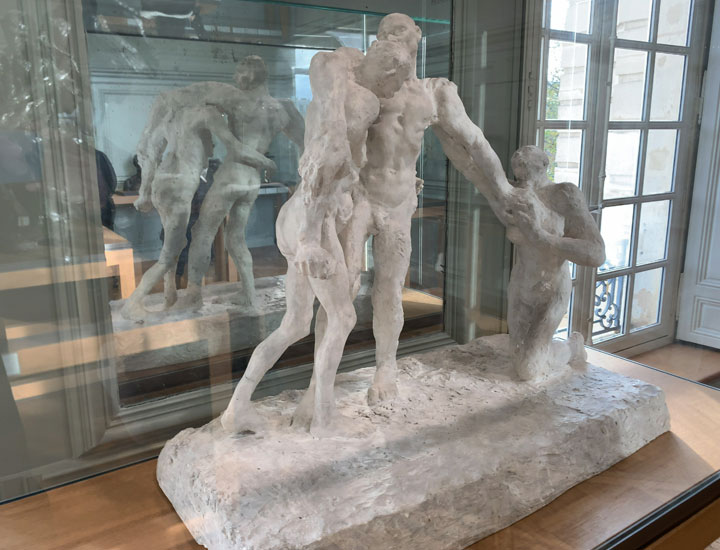 This is the first version made in plaster.
L'ÂGE MÛR 1899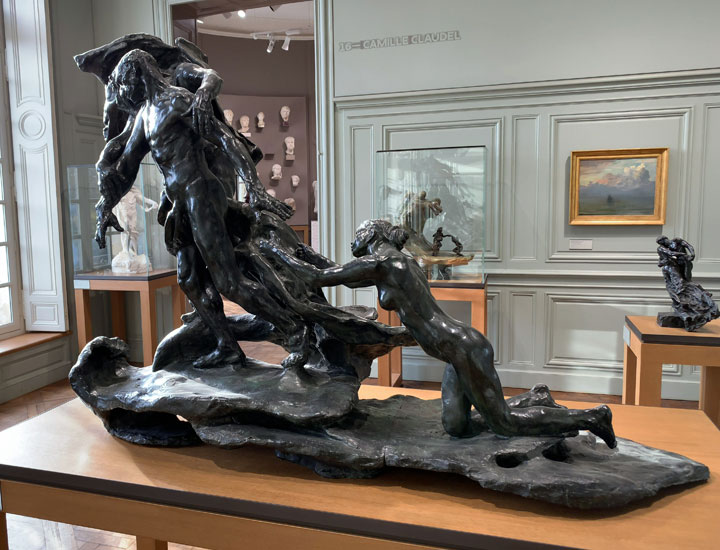 Bronze work commissioned by the French government.
Vincent Van Gogh 1853 -1890
LE PÈRE TANGUY 1887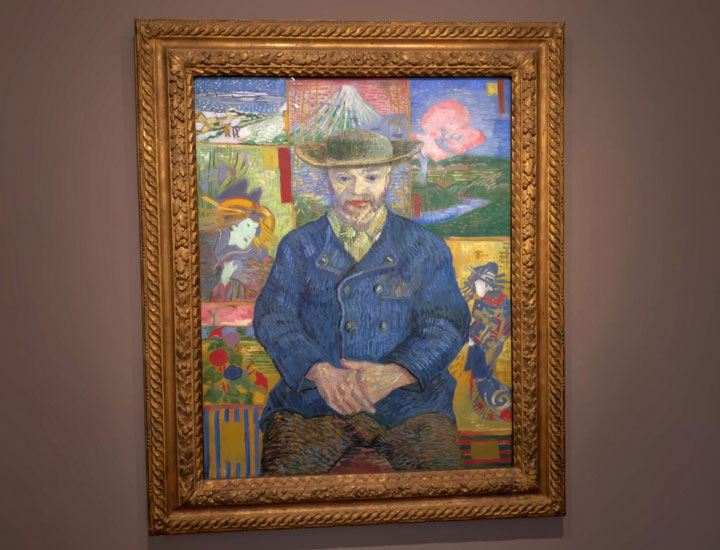 It is one of the most strongly Japanese-influenced works.
Auguste Renoir 1841 -1919
FEMME NUE 1880
This work has not been published because it may be in breach of Google's policies.
Fritz Thaulow  1847 -1906
PLACE DE PETITE VILLE 1896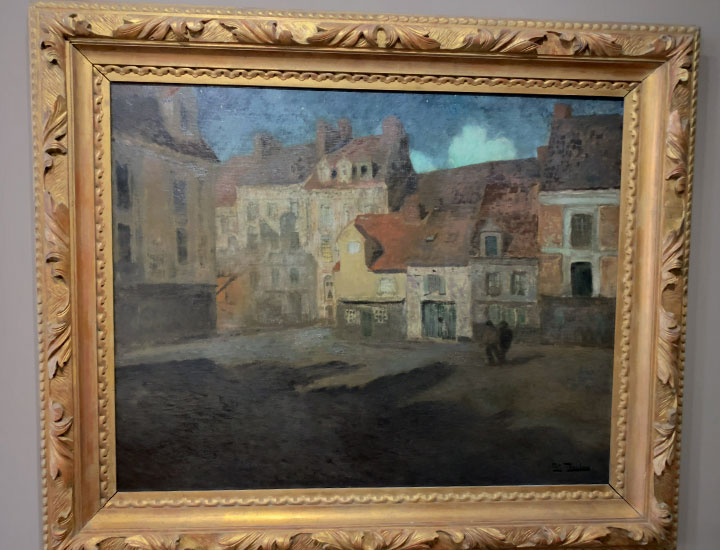 This is the work of Thaulow from Norway.
Henri Martin 1860-1943
Rivière en automne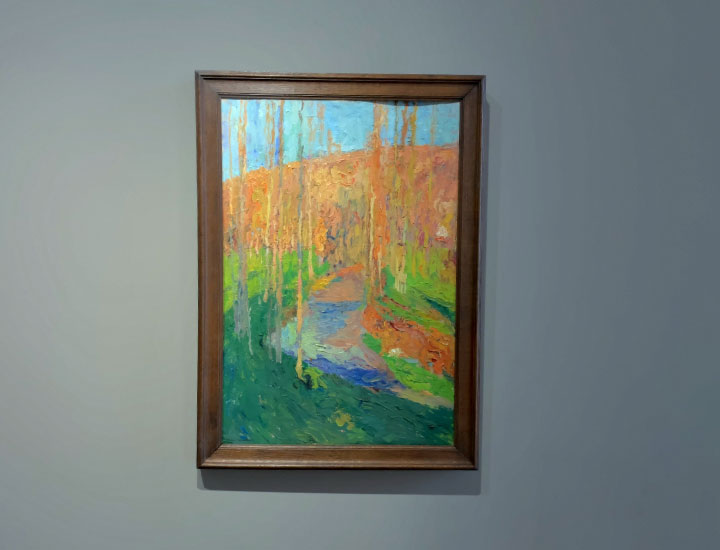 He was a post-impressionist painter born in Toulouse.
Summary
Some of the works in the collection of the Rodin Museum have been presented.
Rodin's work, large and small, shows that he was very active in his art-making and very particular about the details of the human body's movements.
I used to think of Rodin as a 'thinker', but in fact he is not, and perhaps it is correct to say that Rodin = 'Citizen of Calais' or 'Gates of Hell'.
There are many aspects that cannot be conveyed in photographs, but if you are interested, please visit and see for yourself.
I am sure it will change the way you think about sculpture.
Thank you again for reading to the end of this issue.