There are certain shopping spots that you must visit when in Paris.
That's the La Vallée Village Outlets.
Some of the famous European brands are sold at more than half of the regular price.
But unfortunately, it is located more than an hour away from Paris city.
If you are not familiar with Paris or are new to the city, you may find it a bit challenging to get there.
To make it easier for those who want to visit, we've prepared a complete guide on how to get there from Paris.
Please refer to this article to have an enjoyable shopping experience.
La Vallée Village Outlets
Practical information
La Vallée Village
address:3 Cours de la Garonne, 77700 Serris, France
Open: Monday-Sunaday 10:00~20:00
Closed: None
Nearest Station: Val d'Europe/Serris-Montévrain RER A
How to get there: Take the RER A line.
RER A line
To get to La Vallée Village by train from within Paris, take the RER A line.

Depending on where you are staying, you will usually have to use one of the following five stations.
Charles de Gaulle Étoile
Auber
Châtelet – Les Halles
Gare de Lyon
Nation
Our destination is Val d'Europe/Serris-Montévrain.
This station is one stop before Disneyland Paris.
On the map above, it is the second station from the right, on the upper right.
One thing to keep in mind when taking Line A is that trains with two destinations stop at the five stops I just mentioned.
A4:Marne-la-Vallée – Chessy
A2:Boissy-Saint-Léger
Be sure to take the train to Marne-la-Vallée – Chessy.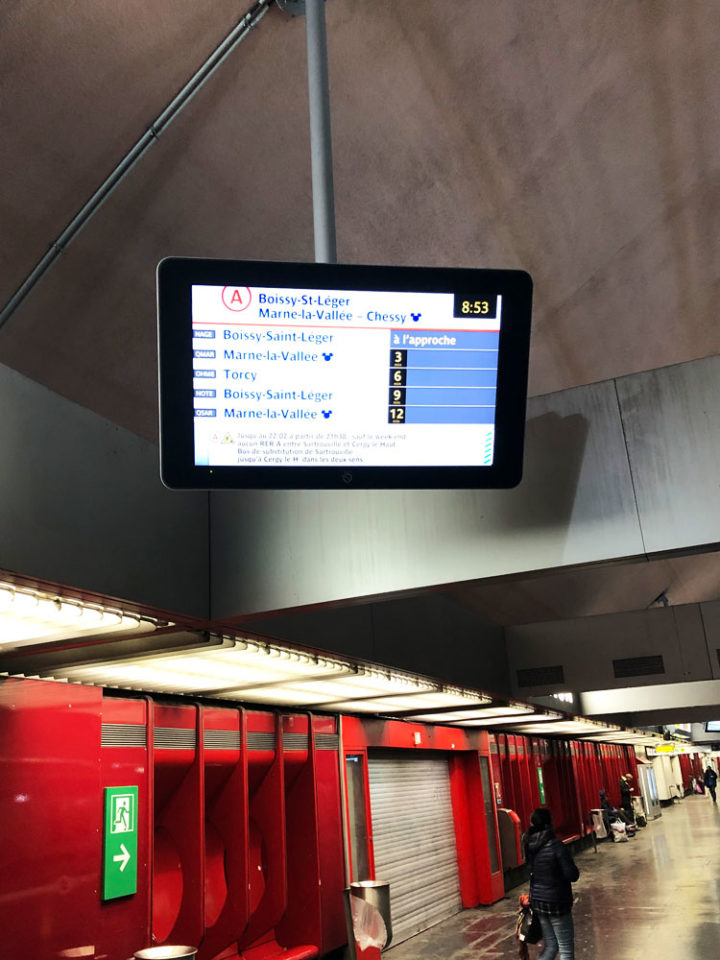 Check the timetable at the station.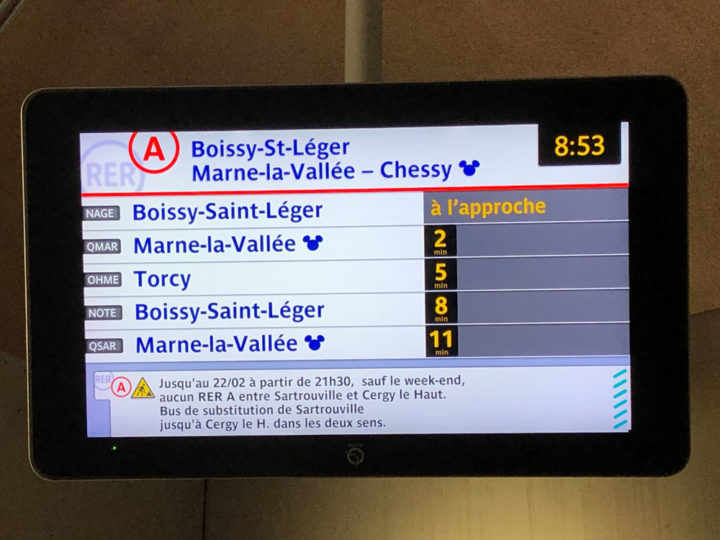 Just take the train with the Mickey symbol on it.
The journey takes about 50 minutes from the center of Paris.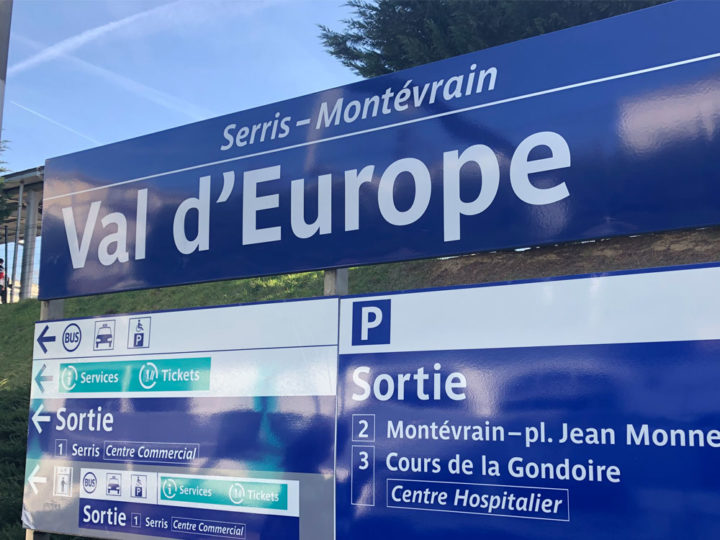 Fare
The fare from Paris city to Val d'Europe/Serris-Montévrain will be 7.1 euros one way. (According to 2021)
Public Safety on the RER A Line
Security on the RER A line is not something to worry about.
Of course, it does not mean that it is safe, but if you are heading to the outlets, it is not so crowded on weekdays, and on weekends and holidays, there are many families heading to Disneyland, so there is no problem even if it is crowded.
Even with the relatively safe A-line, there are some points to watch out for.
It is between Vincennes and La Défense.
Trains are very crowded in this area, and there have been many reports of pickpockets.
If you plan to ride this section for a long time, please be very careful of your surroundings.
It is especially easy to be targeted when getting on and off the train, so it is recommended not to stand by the door when you have luggage.
Val d'Europe
Val d'Europe
address:14 Cours du Danube, 77700 Serris, France
Open: Monday-Saturday 10:00~21:00 Sunday 10:00~20:00
Closed: None
Nearest Station: Val d'Europe/Serris-Montévrain RER A Line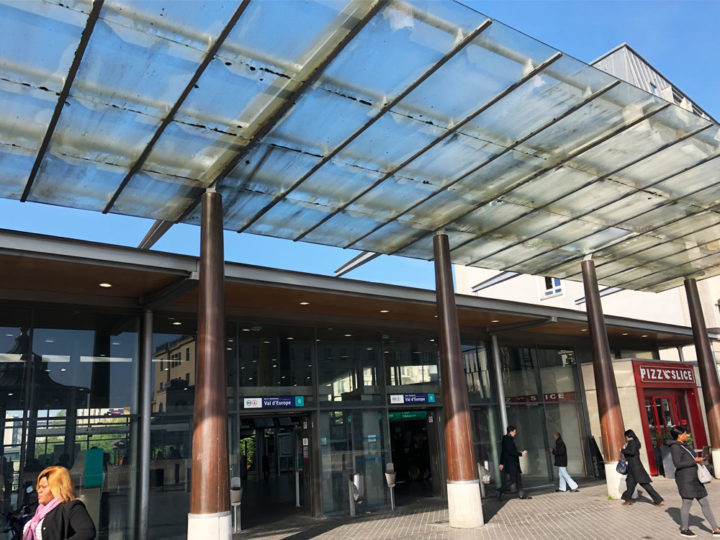 When you arrive at Val d'Europe/Serris-Montévrain, exit the station and walk to the right.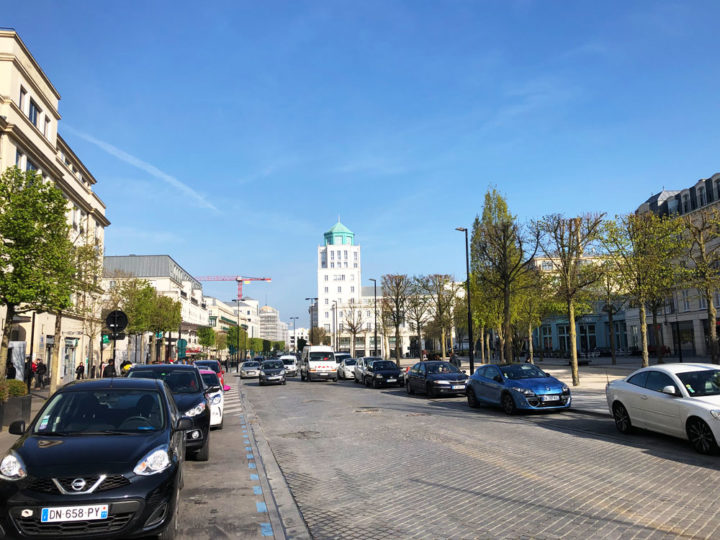 The photo was taken from the right side.
There is a shopping mall just around the corner.
Most of the people who get off the station walk this way, so you can't go wrong.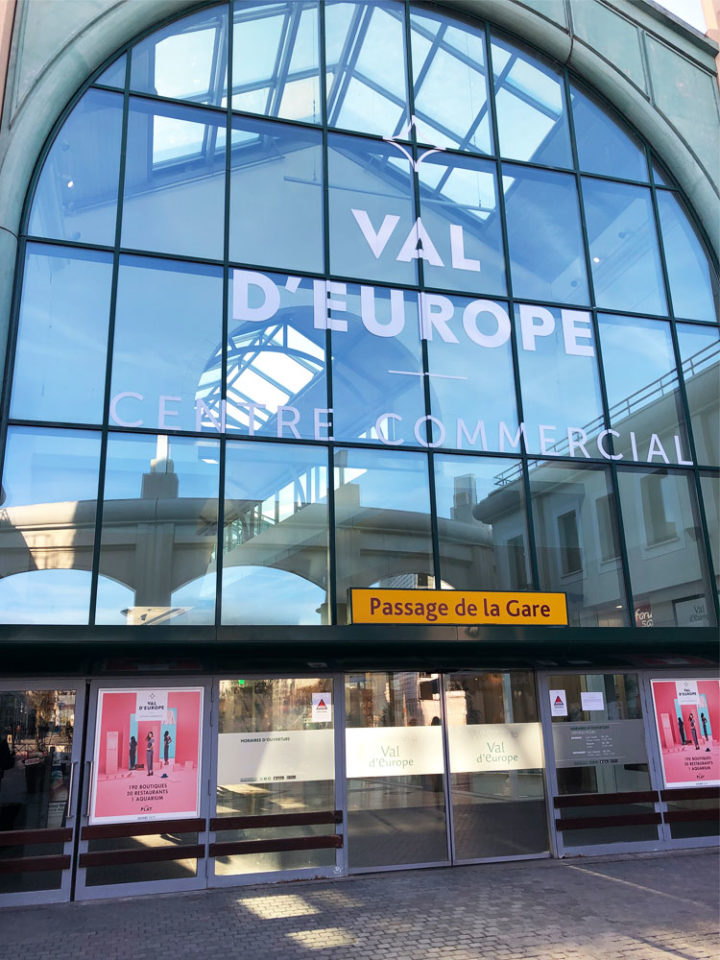 During mall hours, there will be a luggage check at the entrance, so please make sure your bag is visible and take off your jacket, before going through the check.
The entrance is small, but the mall is long.
There are many popular stores in this mall, making it a very enjoyable place to visit.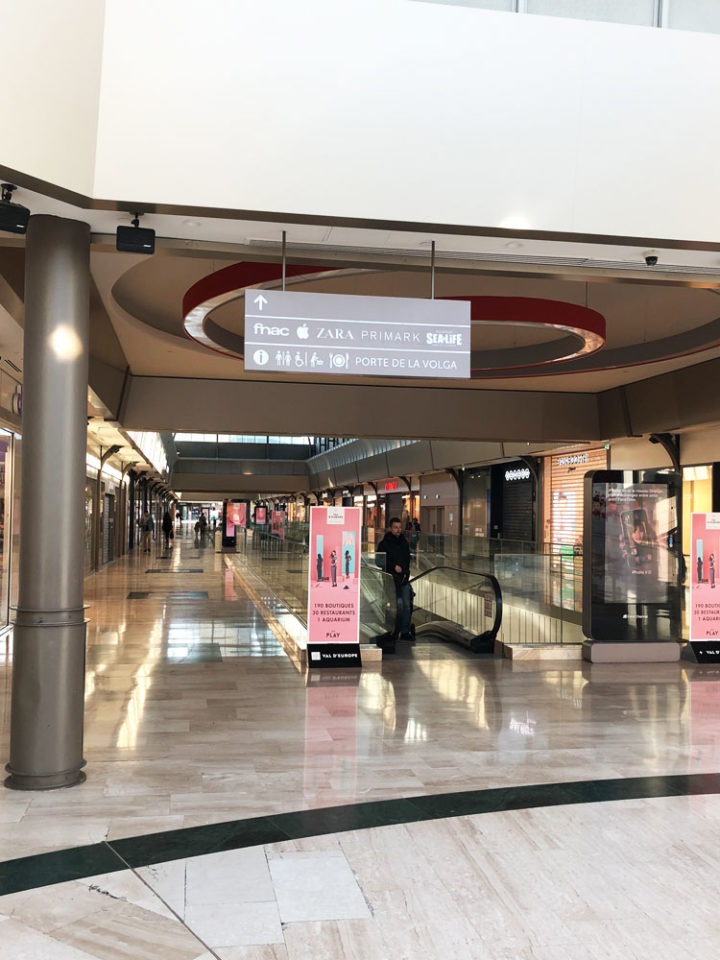 After passing through the entrance, just walk straight ahead.
There is no mention of an outlet at the end of the arrow, but continue straight ahead.
There are toilets along the way, so it would be convenient to use them on the way back.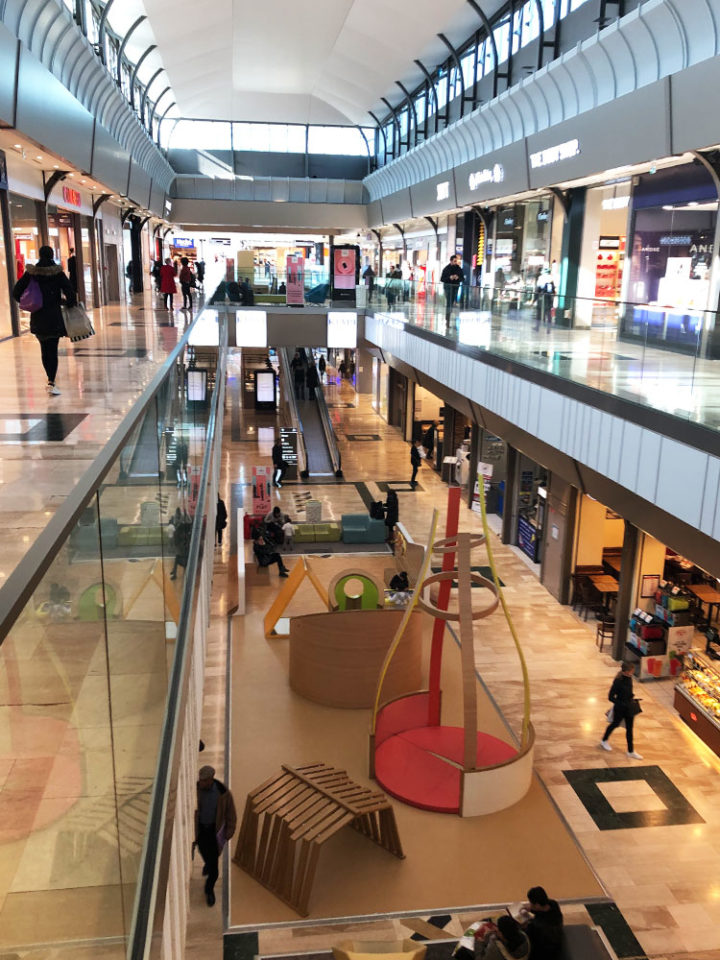 In the basement, there is a supermarket called Auchan.
I used to do a lot of shopping here, but these days I don't stop by.
This is because everywhere in Paris, there are Monoprix, Carrefour, and Flampris near the hotels, where you can shop for everyday items.
It may be slightly cheaper than buying snacks and other items in Paris, but it is not wise to add more luggage after shopping at the outlets.
Also, when you enter the supermarket, your luggage is checked again, which is a hassle if you have purchased a lot of things at the outlet.
I don't recommend stopping by unless you have something you really need to buy.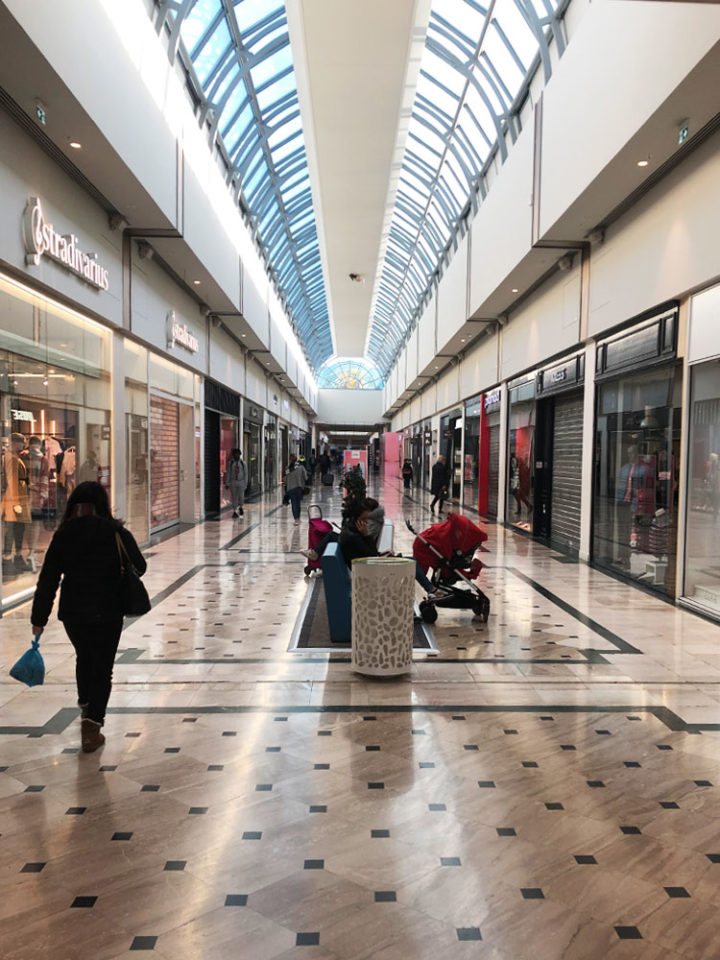 It's a long way, but there are various stores on both sides, so you'll arrive in no time.
A detailed map to the outlet can be found here.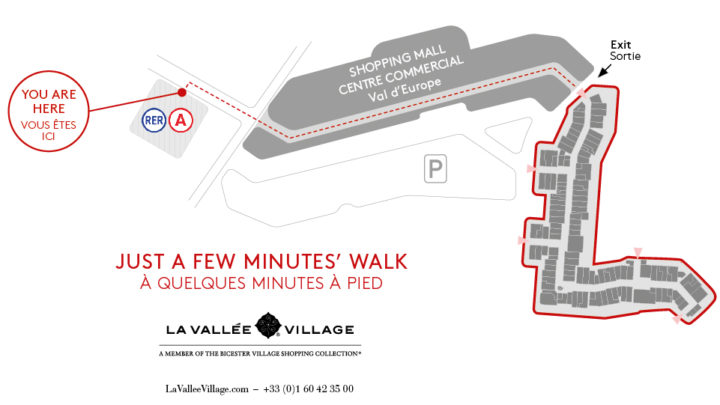 How to get to La Vallée Village
SHOPPING EXPRESS by bus
Another way to get to La Vallée Village is by bus.
You can get there safely by taking a private shuttle bus from Paris city.
It's easy to get around, but there are only two trains a day, so it's not the most flexible way to get around.
This is a good option for those who have plenty of time and are not really comfortable with train travel.
Practical Information
Place of departure:2 Rue des Pyramides, 75001 Paris, France
Operation details:
| | | |
| --- | --- | --- |
|   | Place des Pyramides | La Vallée Village |
| 1 | 09:30 | 16:00 |
| 2 | 13:00 | 18:45 |
(It is not possible to combine 1 and 2)
Price: €25 for adults, €13 for children (no one-way fare)
Where to buy: Internet sales or PARISCityVISION office
Time required at the outlet
I think two to three hours is enough time for the outlet.
Considering the time it takes to travel from Paris by train, I think about 5 hours is enough time to enjoy the outlet.
I try to arrive at 10:00, so I left the hotel before 9:00.
I always come back to the hotel around 2pm.
After returning to the hotel, you can take another look around at the different sights.
On the day you go to the outlets, you may want to decide on another place to visit that is close to your hotel.
Recommended Brands
GUCCI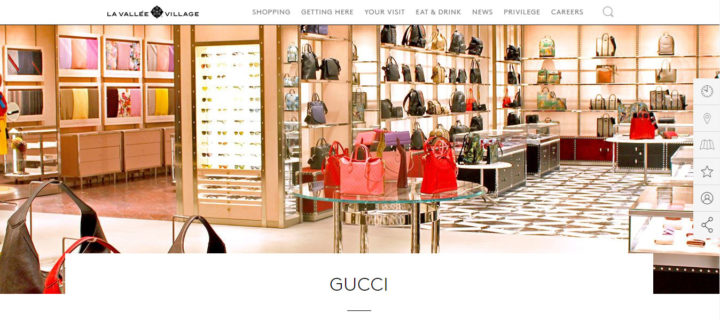 Gucci is an Italian brand that represents luxury brands.
It is also very popular in France, and admission is restricted on weekends and holidays.
Depending on the time of day, admission may be restricted even on weekdays.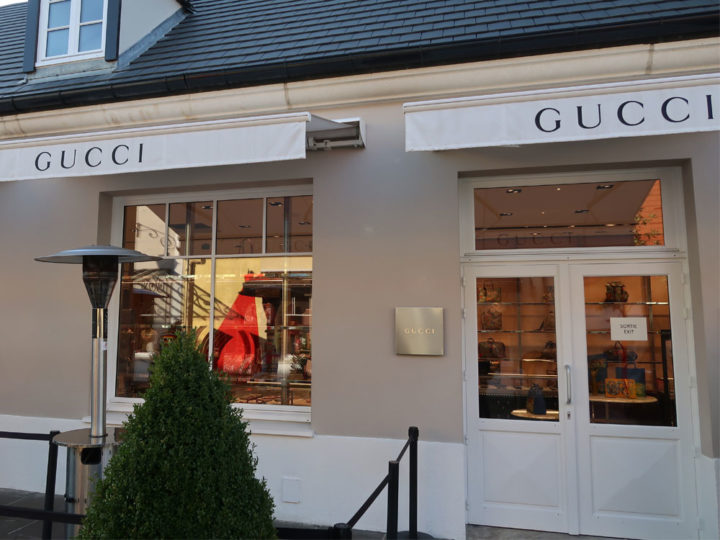 If you are planning to go to Italy, it is best to buy them in Italy!
PRADA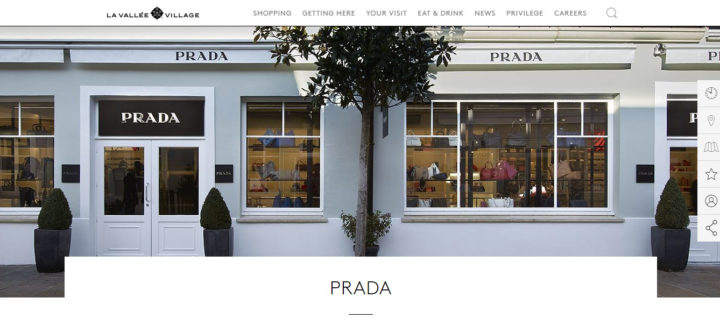 This is Prada, another leading Italian luxury brand.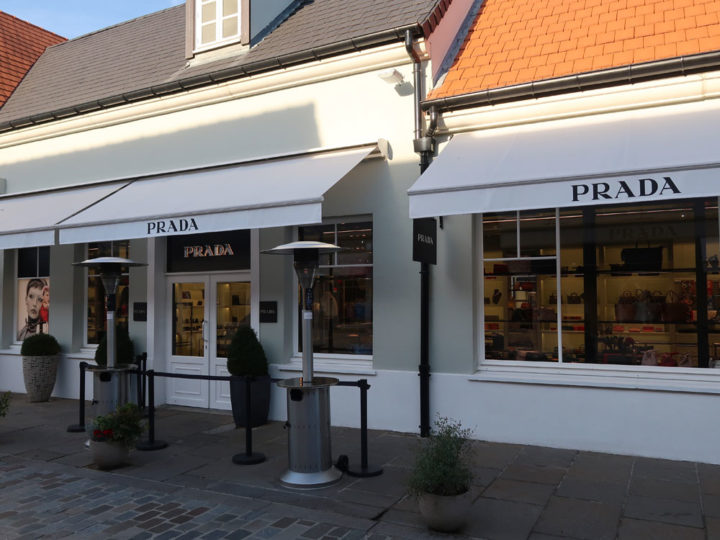 Prada also still may have limited admission on weekends and holidays.
Moncler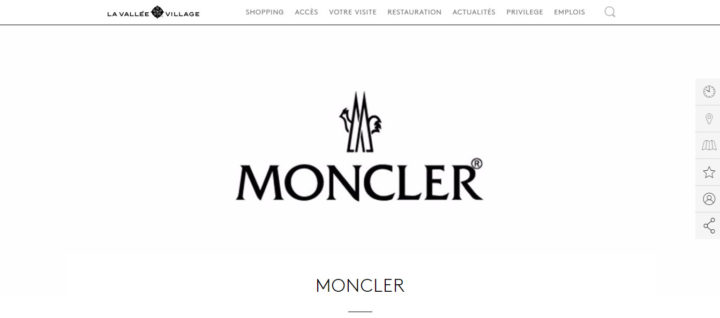 Moncler is a very popular brand that originated in France.
It is also famous as a pioneer brand of luxury down.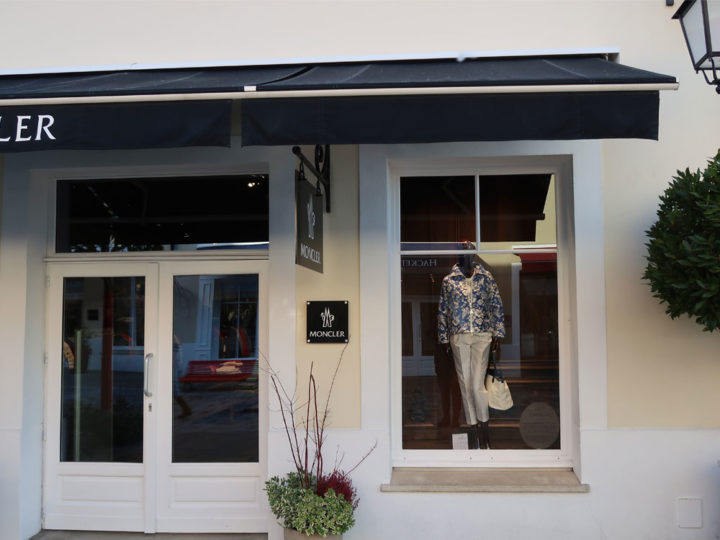 The sales floor is being expanded from 2020.
Longchamp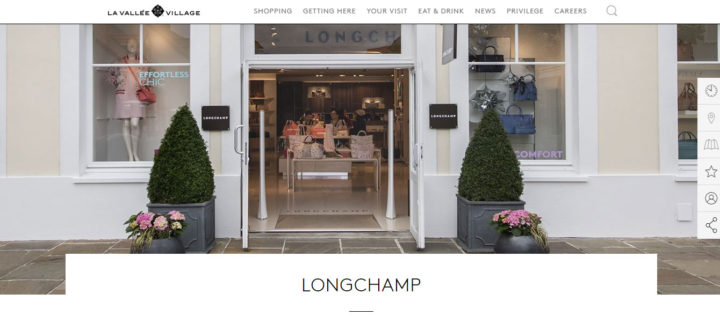 A popular brand representing France.
The standard folding bag is a series that remains popular to this day.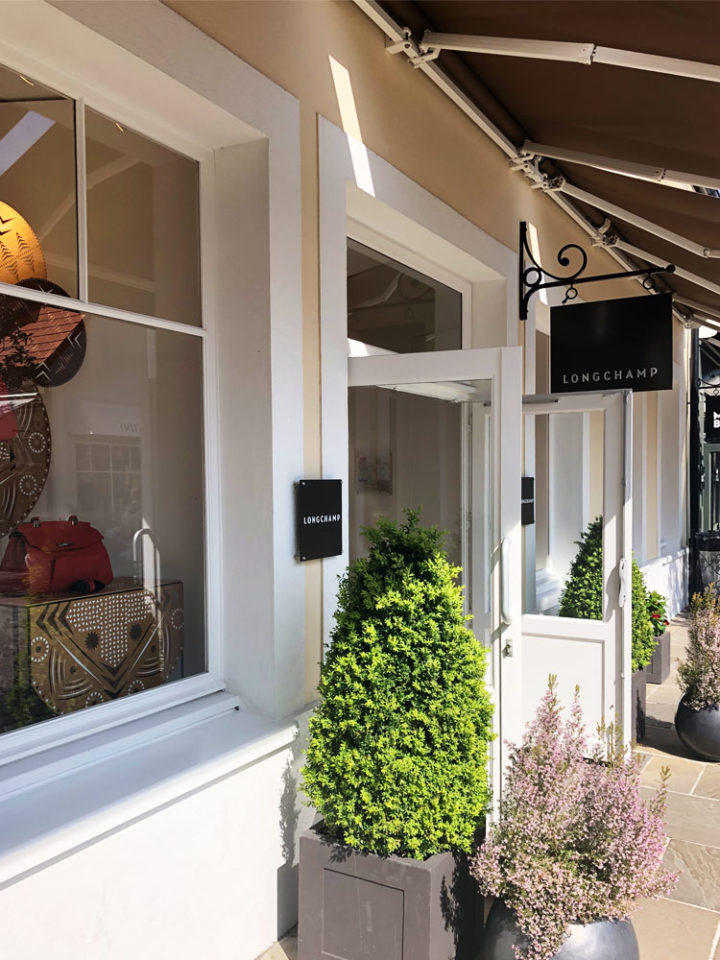 They are sold at a discount compared to buying them in department stores, so if you are looking for them, I definitely recommend them.
CELINE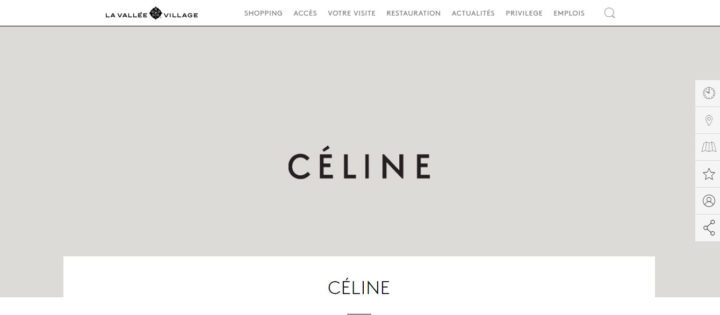 This is Celine, another leading luxury brand in France.
This is a brand with a long history, and bags and accessories are very popular these days.
There are only a few products, so if you are lucky enough to find one you like, don't hesitate to recommend it.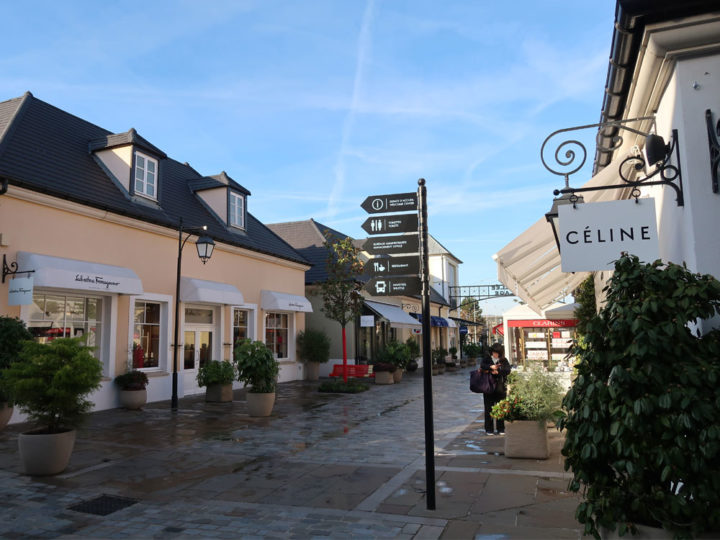 The location is right in the middle of the mall.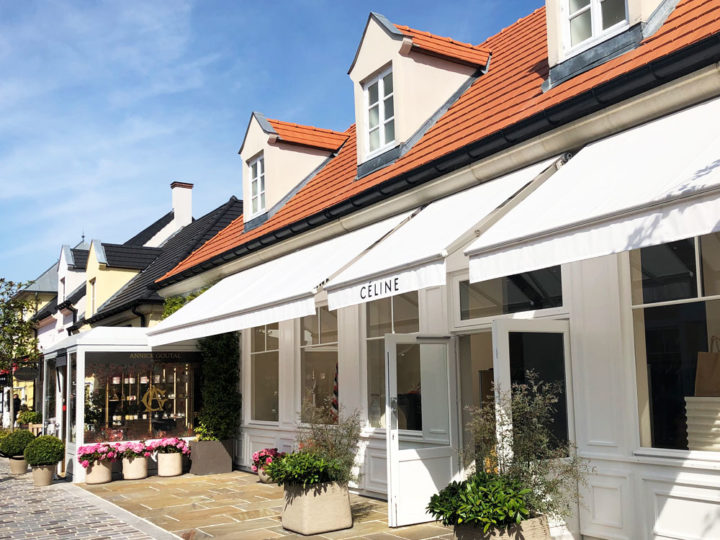 Tax Refunds
Tax exemptions at La Vallee Village are available at the respective stores where you purchased the goods.
Tax exemption is only available for purchases of 175 Euros or more in a single store.
Please note that it cannot be combined with other stores.
When going through the tax exemption process, say Détaxe s'il vous plaît.
Since this is a place with many tourists, the shopkeepers are used to it, so there should be no problems.
(In the rare case of a new clerk, it can be confusing)
Summary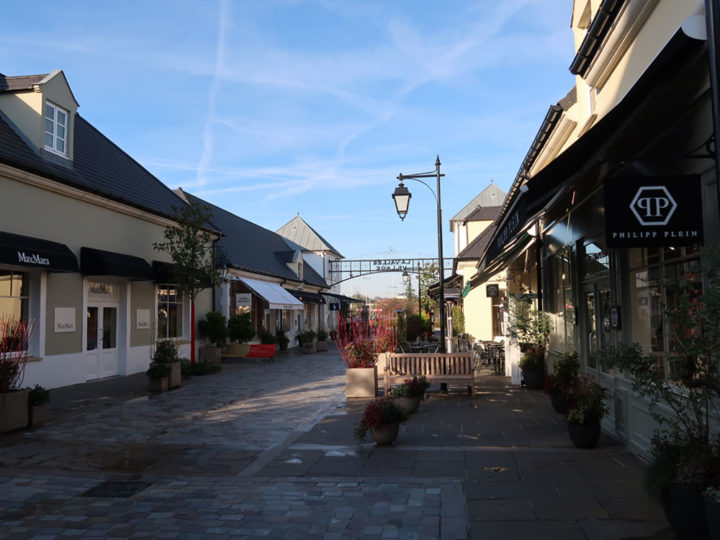 How was it ?
It's a bit far from Paris, but I think it's worth the trip.
I think you will really enjoy the different selection of the same brands from the American outlets.
There are so many places to see in Paris that it's hard to find the time to visit them all, but if you have the time, or if it's your second time or more, please visit them all.
Thank you again for reading to the end of this article.