One of the best luxury brands to buy in Paris is Louis Vuitton.
However, department stores and main stores in Paris are always crowded with people.
It seems a bit of a waste to spend your precious sightseeing time waiting in line.
In fact, a store that solves such problems has opened in Paris Charles de Gaulle Airport.
This is the Louis Vuitton Charles de Gaulle Airport Terminal 2E store.
Moreover, since it is located in the airport, you can buy it at a reasonable price without having to go through the troublesome duty free procedures.
I would like to introduce you to the Louis Vuitton Charles de Gaulle Airport Terminal 2E.
LOUIS VUITTON CHARLES DE GAULLE T2E
Practical information
LOUIS VUITTON CHARLES DE GAULLE T2E 
Address:Bâtiment 1200 Terminal 2E, BP 36015 LE MESNIL AMELOT 95715 Paris – FRANCE
Opening hours: 06:00~23:00 (Please note that the actual opening hours vary depending on the time of year)
Closed: None
Features
One of the few Louis Vuitton airport stores in the world opened at Charles de Gaulle Airport in Paris in 2019.
The location is Terminal 2E.
This terminal is mainly operated by Air France and JAL.
The store is right in front of you past the baggage check.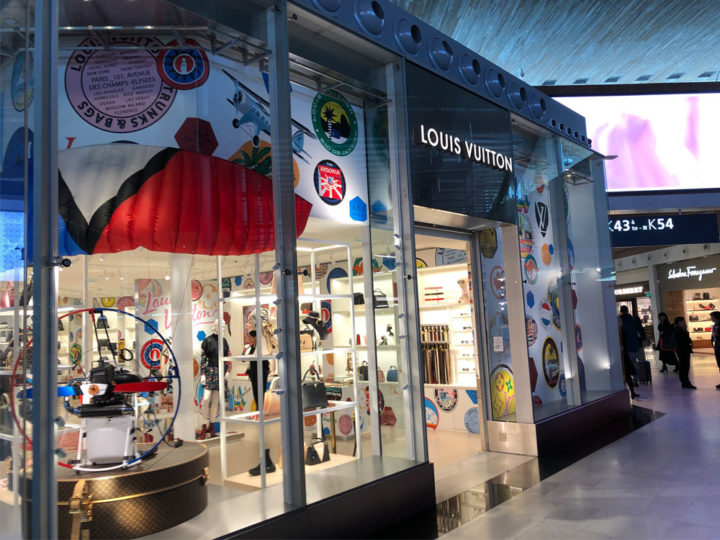 From the outside, the shop has a bit of a relaxed atmosphere, partly due to its location in the airport.
It depends on the time of day, but it is more empty than stores in Paris.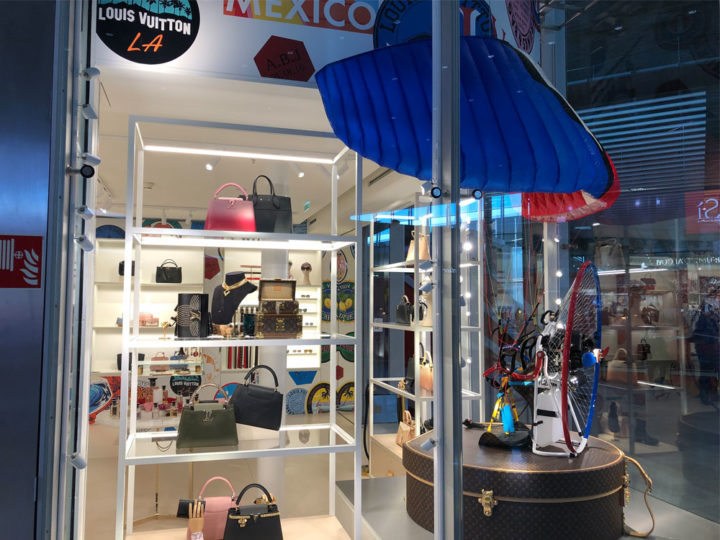 It has a smaller selection than the main store on the Champs-Elysées, but it has all the popular items.
(If you're lucky, you'll be able to buy items that are sold out in Paris)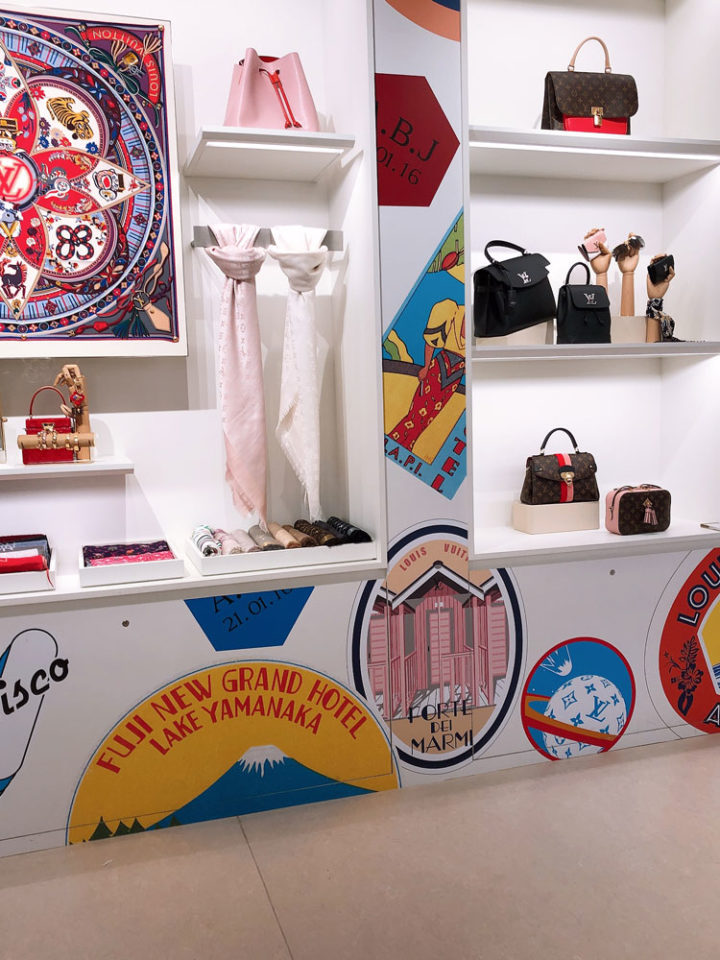 Unlike the exterior, the inside of the store is quite bright with white as the base color.
It's not crowded, which in turn makes me more excited.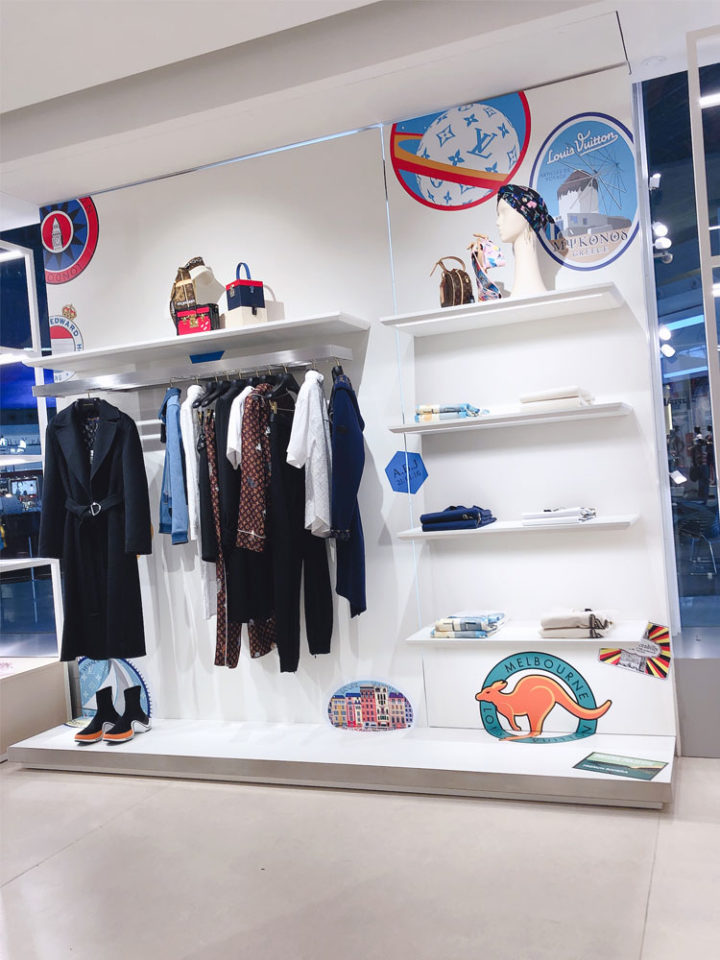 Apparel-related products are also available.
Just ask the clerk for the size, etc., and they will get it for you.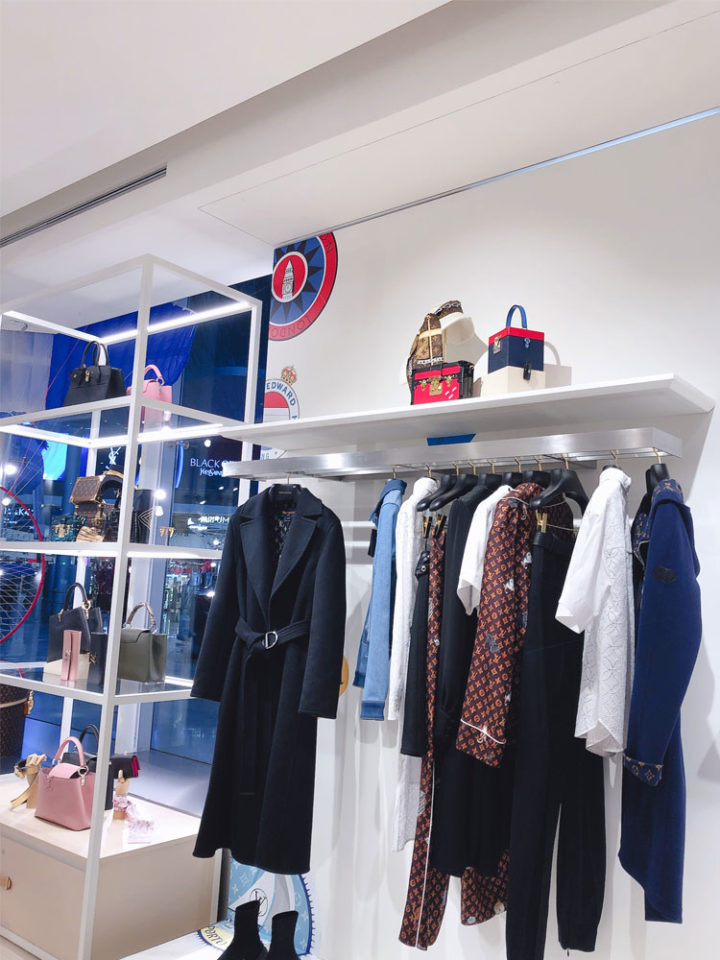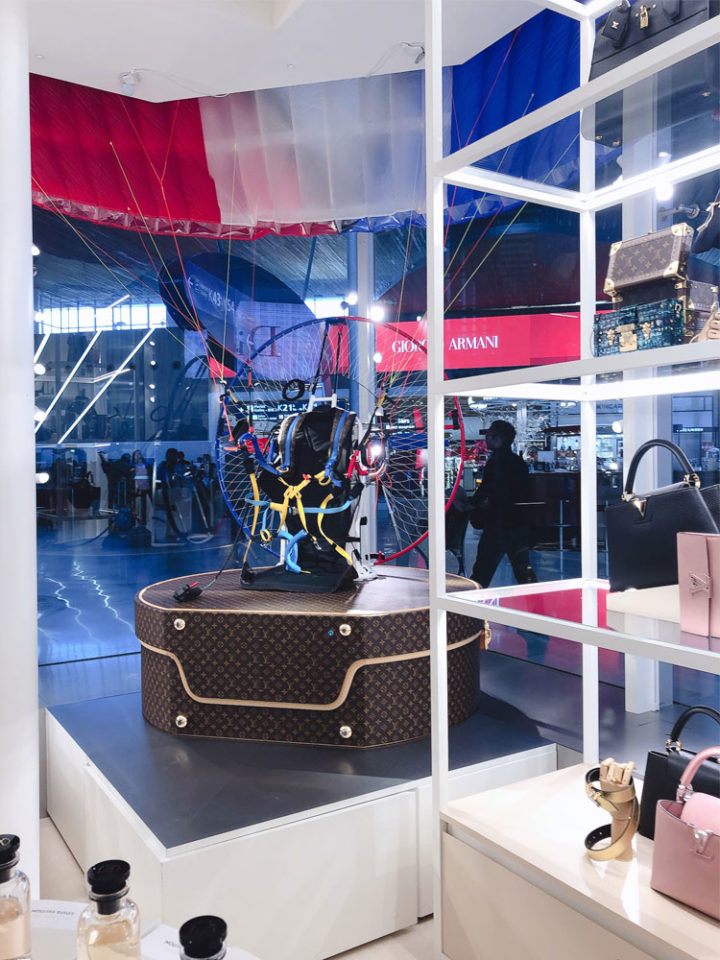 The display using the trunk is also stylish.
Perfume is also displayed in the foreground.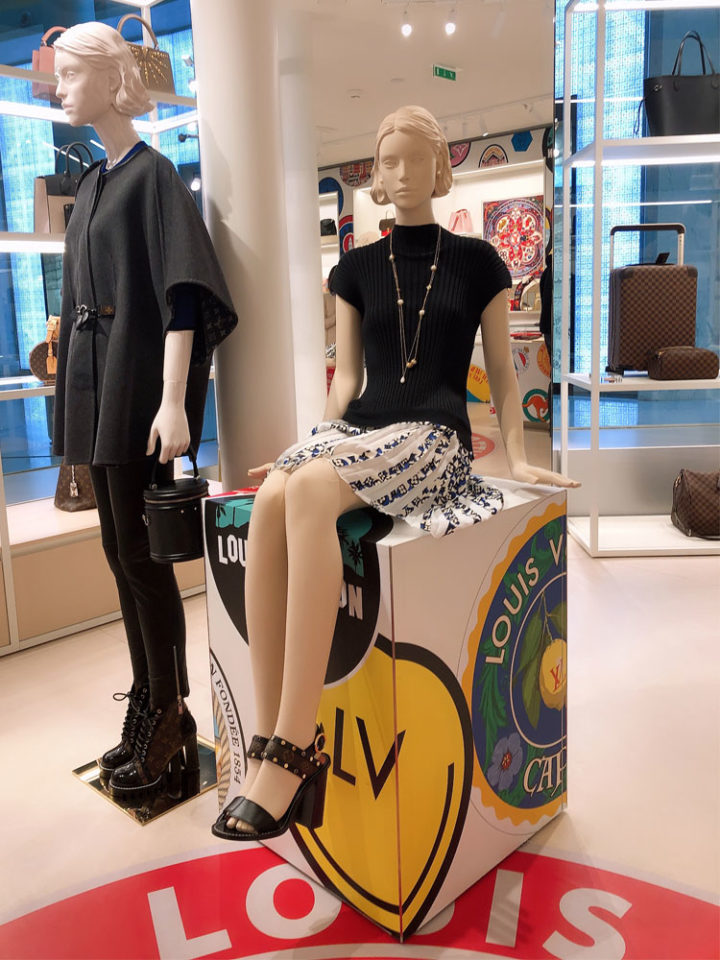 Men's as well as women's items are available at the far end of the store.
Upon request, they will pull out various items from the drawers.
The clerk at the store was also very nice, so I ended up buying quite a few things.
I was also able to find some rare items that were sold out in the stores in Paris.
In the city of Paris, there may be a limit on the number of items you can buy depending on the product, but there was no mention of that.
Rather, I felt like I was being recommended too many things.
Caution
The Louis Vuitton store is located in Terminal 2E, but depending on your flight, you may have to go to Portes L and M in Terminal 2E.
If your ticket shows a departure gate with a number beginning with L or M, you must go to that departure gate.
Please note that you will not be able to use the Louis Vuitton store here, as you will have to move before the baggage check.
(Only those with numbers beginning with K can use the store.)
Summary
Until now, the only way to buy them was to come to Paris and buy them at department stores such as Galeries Lafayette or at the main store on the Champs-Elysées.
Both stores were popular, and it took a surprising amount of time to buy the products, as you had to wait in long lines and decide what you wanted to buy in advance.
Also, if you buy a bag, it can be a hassle to pack it in your suitcase.
And the most troublesome part of buying in Paris is the duty free procedure.
It's nice to be able to buy something at a discount because the tax is refunded, but it takes time to fill out the paperwork, which can be quite annoying if you want to save some time and money during your limited stay.
In addition, you have to come to the airport early and hold your documents over a machine called PABLO to post them.
I don't like to be bothered, and just writing about it is depressing to me.
Furthermore, if the PABLO machine does not give you an OK mark when you hold up the barcode, you will have to wait in line at the counter with a customs officer.
The people in line here are the ones that the machine didn't read for some reason, so it takes a long time anyway.
I don't want to spend extra time here when I have to wait in line at the airline counter, at the passport check, at the baggage check, and so on.
I'm so grateful to have a store that eliminates this kind of hassle.
However, since you don't have to worry about your luggage on the way home, you need to be careful not to buy too much.
You can enjoy shopping until the end of your trip to Paris, so if you are using Terminal 2E, please stop by.
There are also many other stores in the airport, so please enjoy your last moments there.
Thank you again for reading to the end of this article.