Blé Sucré is a delicious bakery in the 12th arrondissement of Paris, one stop from Place de la Bastille on metro line 8.
Located off a busy street, the shop is small but always full of customers.
Blé Sucré's most popular product is madeleines.
It is a signature product that has won top positions in various competitions.
Croissants are also an award-winning product and are often sold out at certain times of the day.
We would like to introduce you to the fascinating Blé Sucré.
Blé Sucré
Practical information
Blé Sucré
Address:7 Rue Antoine Vollon, 75012 Paris, France
Opening hours: Tuesday to Saturday 07:00~19:30 Sunday 07:00~13:30 
Closed: Monday
Nearest Metro station: line 8, Ledru-Rollin
Features
It was opened by Fabrice Le Bourda, who was pastry chef at the three-Michelin-starred Le Bristol restaurant and also at Plaza Athénée.
The shop has been popular since its opening and was voted the best Madeleine in 2014 by Figaro magazine, and its croissants have also received very high praise in various competitions.
There appears to have been a change of ownership in 2017.
Exterior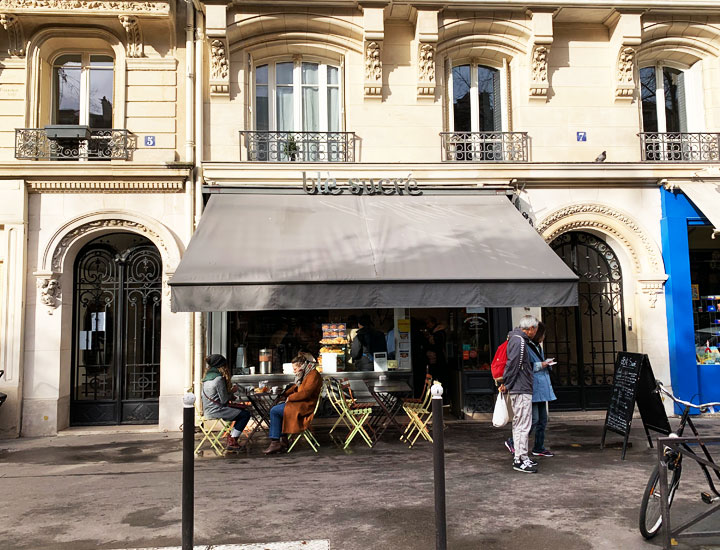 The shop is very small and compact.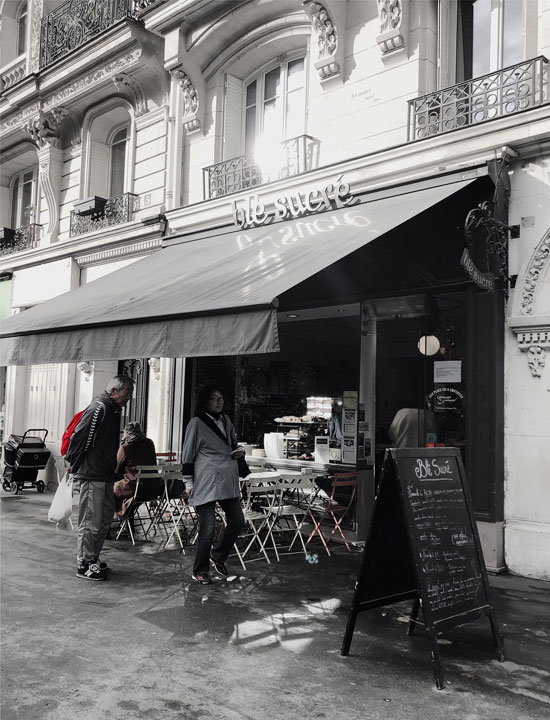 Dark tents are a distinctive feature.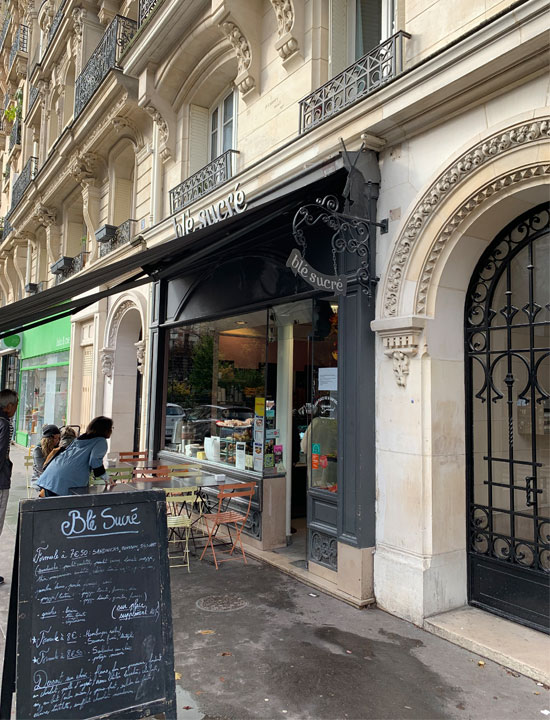 Tables and chairs are available for eating on the spot.
Opposite the shop is a park, which is a good place to have lunch when the weather is fine.
Interior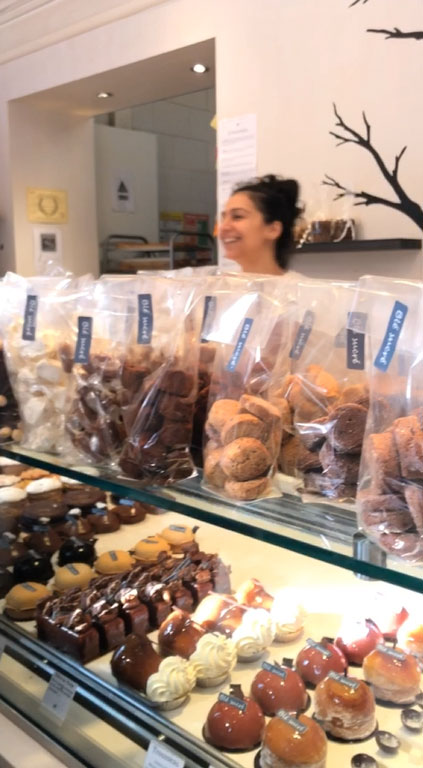 The shop is quite small, but it is clean and very beautiful.
A variety of delicious-looking cakes are available.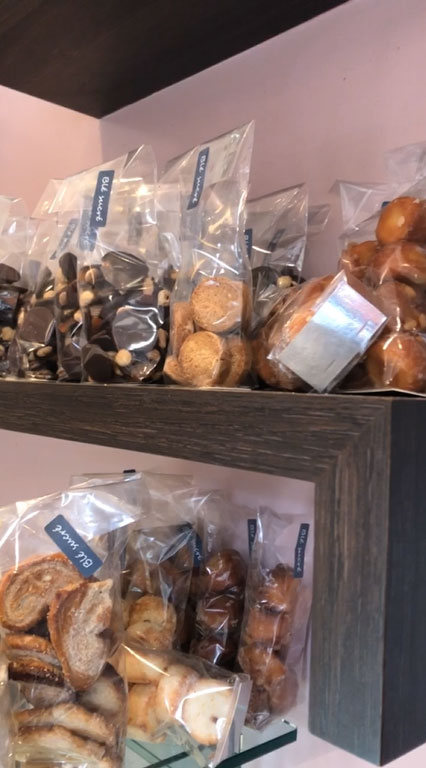 There was quite a wide variety of cookies and I wondered if they wanted to sell mainly cookies now.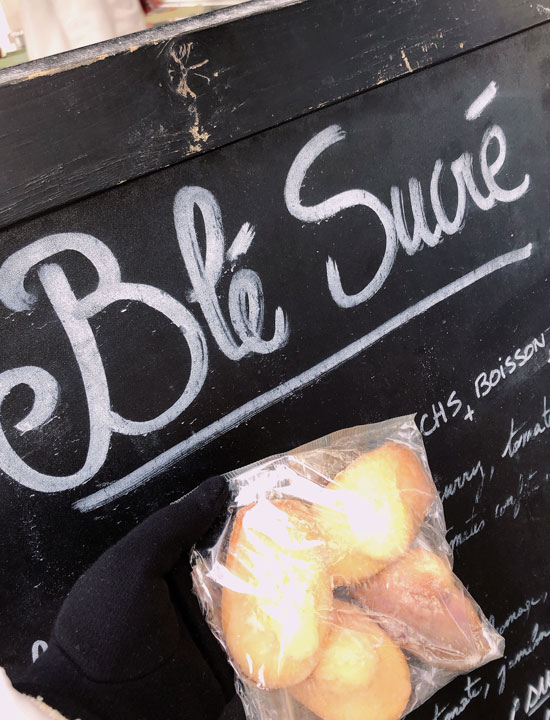 Buy the standard madeleines.
Croissants were unfortunately sold out.
Summary
The overall rating is as follows on a 5-point list.
Blé Sucré
Taste:★★★☆☆
Exterior: ★★☆☆☆
Interior: ★★☆☆☆
Price:★★★☆☆
Store clerk : ★★★★☆
Ease of purchase: ★★☆☆☆
Location: ★★☆☆☆
As for the taste, it was unfortunately average.
This was my first visit in a long time and I feel that the level has dropped considerably.
Appearance is not very good.
The dark look of the shop is not bad, but it is not particularly fashionable or contemporary.
This is what it looks like after the renewal.
The internal view was very normal and there was no particular feeling.
The price is not as high as it could be, but it is somehow subtle in terms of the overall balance.
Staff were efficient, even during busy times.
The only good point.
The location is one stop from Place de la Bastille, but there is no place to sightsee, so you will have to come here.
Overall, the evaluation was quite harsh.
In fact, I remember visiting a long time ago and being impressed by the delicious madeleines.
The madeleines, haphazardly placed in plastic bags, were casually eaten, and affordable, unforgettable Parisian madeleines.
However, when we visited this time, the bags were neatly arranged and bagged, which gave us a very different image of the product before we bought it.
Not that they weren't tasty, but they were just ordinary madeleines.
It was later discovered that it had undergone an ownership change in 2017.
Unfortunately, we were unable to purchase the croissants this time, but we will re-evaluate the other breads and cakes on our next visit.
Thank you again for reading to the end of this issue.
The latest bakery rankings in Paris are available.
What is the rank of the bakery I introduced here?
Please check it out as well.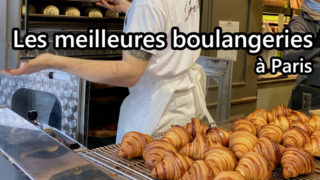 2022 Best Paris Bakery Ranking You'll definitely want to go
OneofthejoysofvisitingParisisvisitingbakeries.Overtheyears,Ihavevisitedmanydifferentbakeries,butwhenIvisitsomanybakeries...