The Paris Baguette Competition, a competition that comes with the glorious privilege of the winning bakery being able to serve baguettes to the President for a year.
The winner in 2018 was this bakery, Boulangerie 2M.
Located near the Luxembourg Gardens, this store is loved by the locals.
This bakery has a set menu with discounts for students, and is a good choice for people who don't like pretentious bakeries.
If you have a chance to visit Paris, I highly recommend you visit this store.
Boulangerie 2M
Practical information
Boulangerie 2M
address:215 Boulevard Raspail, 75014 Paris, France
Business hours: Monday – Friday 07:00~20:30 
Closed: Saturday and Sunday
Nearest station: Vavin Line4  Notre-Dame des Champs Line12
Features of Boulangerie 2M
Born in Tunisia to Tunisian parents, Mahmoud M'seddi wanted to be a baker from a young age.
The baguettes he makes have had the ability to be evaluated in various competitions every year, and he finally won first place in the 2018 Paris Baguette Competition.
It is a bit far from the center of Paris sightseeing, but it can be accessed by bus.
It can also be reached on foot from metro line 12, Notre-Dame des Champs.
Exterior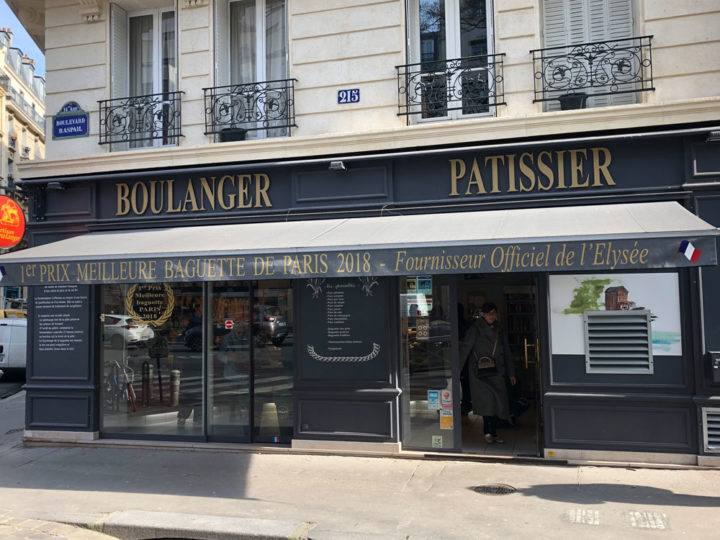 To get there by metro, take line 4 to Vavin, which is the closest station.
It is walking distance enough to walk when you go out to the Luxembourg Gardens.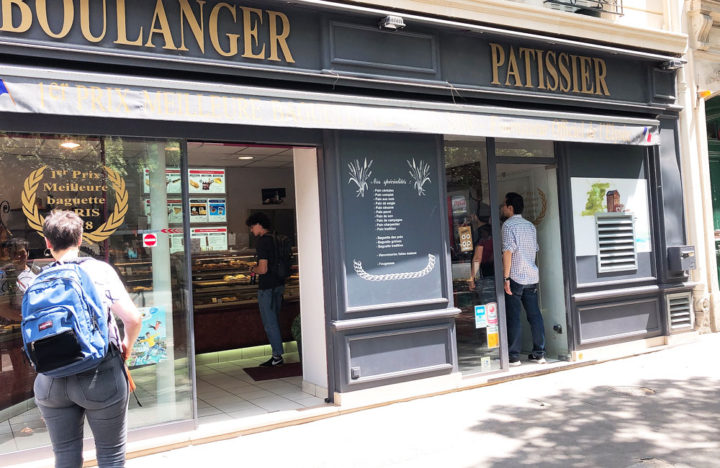 It can be crowded at certain times of the day.
Of course, it is not as crowded as after winning the baguette competition.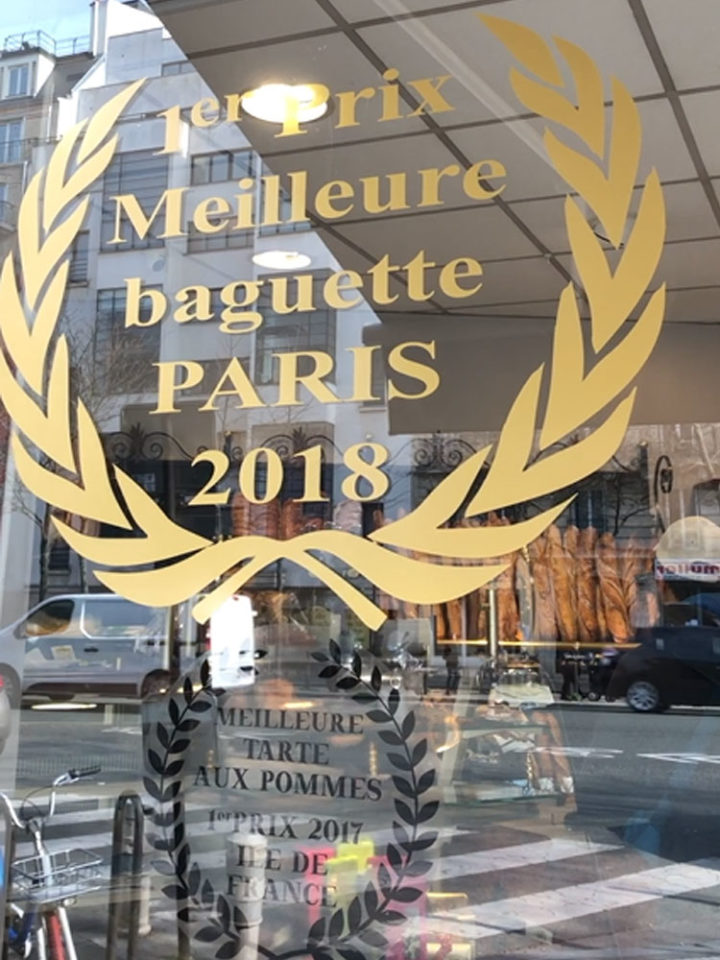 The sticker for first place in the 2018 Baguette Competition is neatly placed on the window pane.
Interior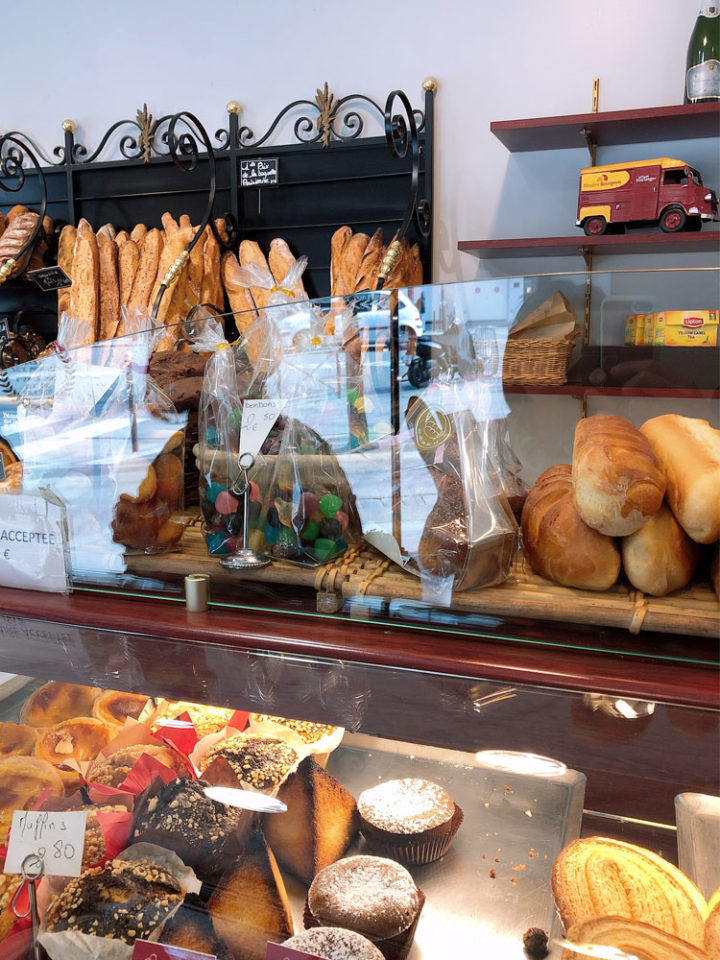 It's a little hard to see because of the reflection, but there are some delicious looking baguettes on display in the back.
Many popular bakery nowadays display baguettes vertically like this behind the cash register.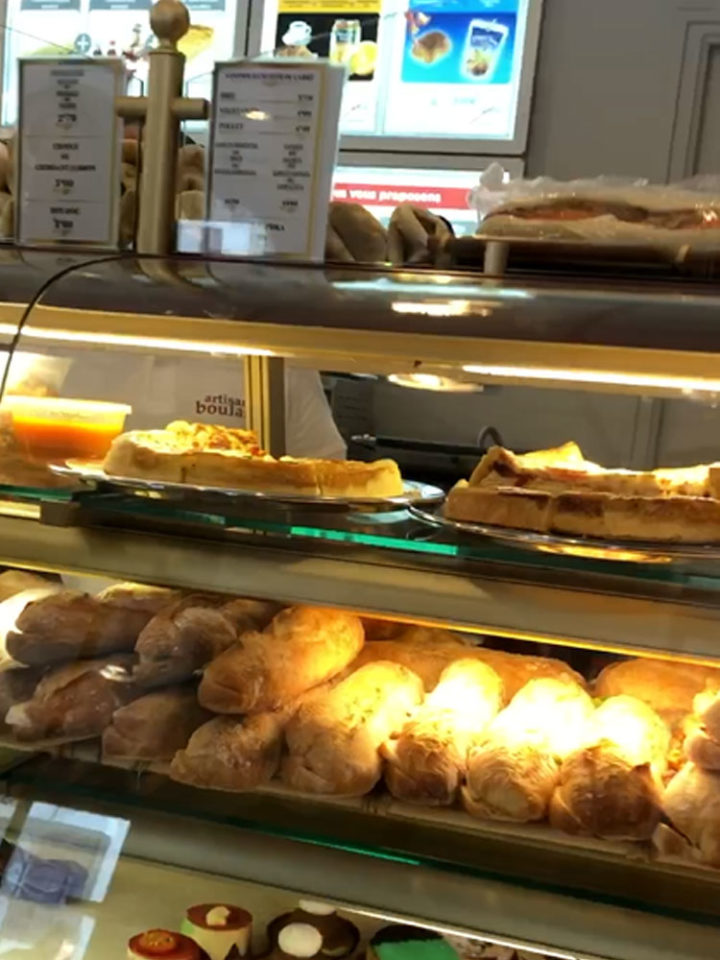 The baguette sandwiches also look delicious.
However, the menu is difficult to read, and it is almost impossible to tell what kind of sandwich it is just by looking at it from the showcase.
I had no choice but to ask when I made the purchase.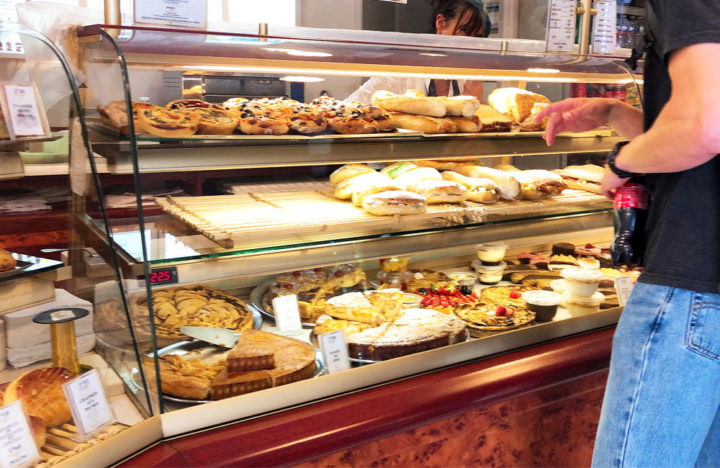 Underneath the baguette sandwiches, cakes are also sold.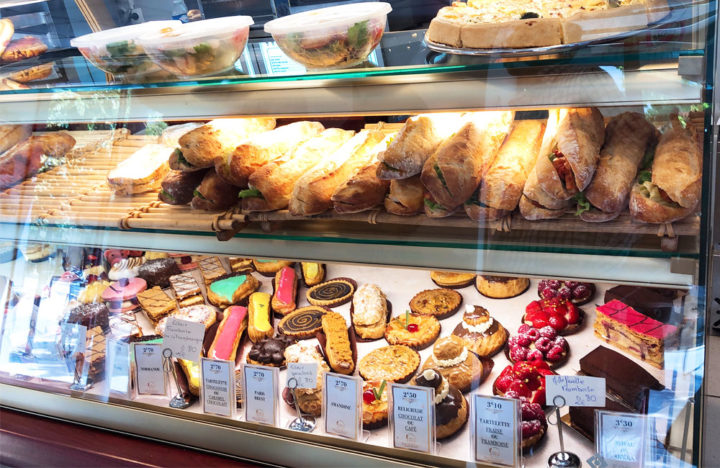 It's not a cake from a cake shop, but more like a cake from a bakery.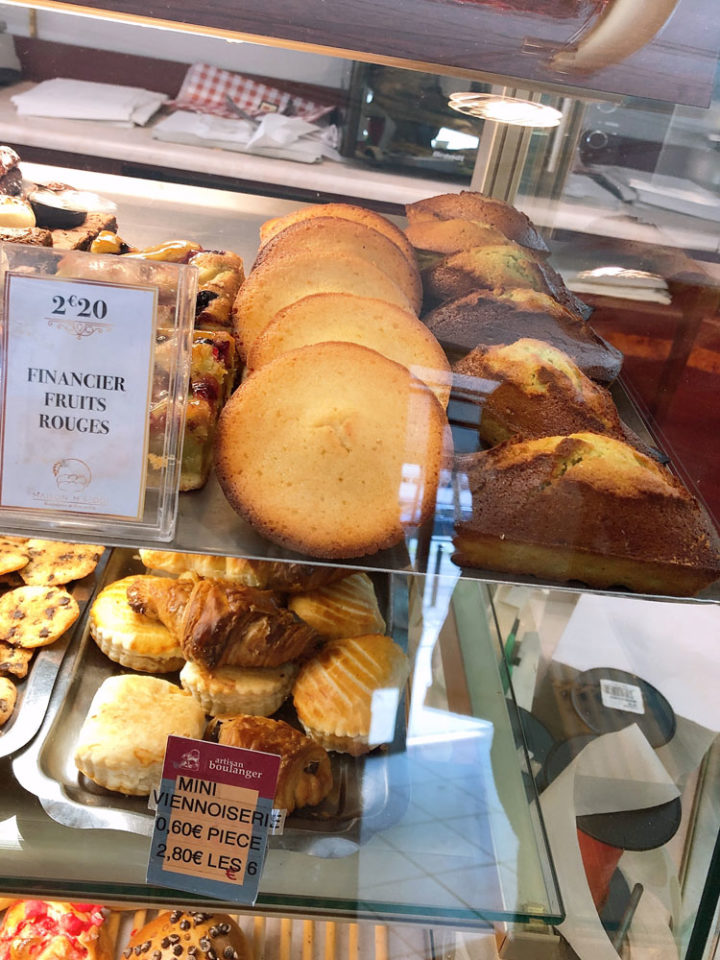 I bought more than just baguettes.
This time I bought these round madeleines.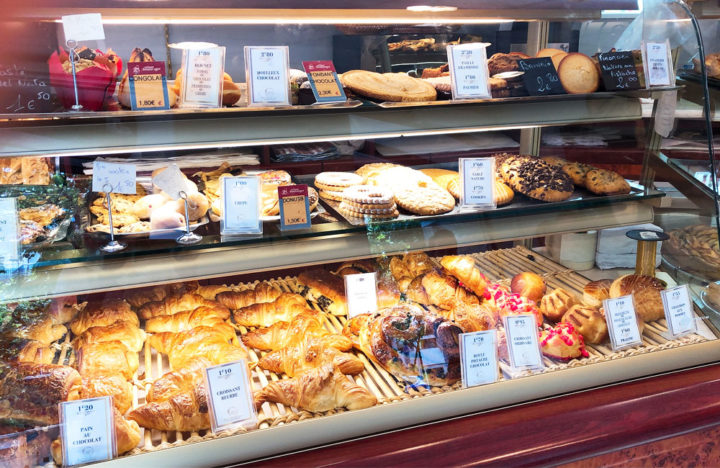 A croissant is 1.1 euros.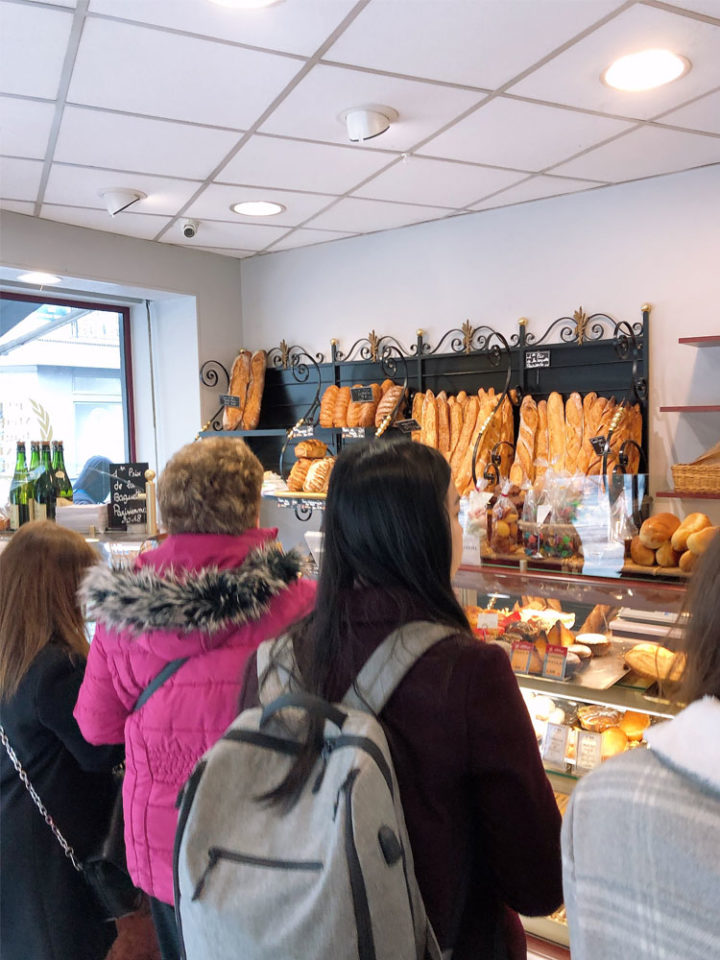 It was a little past noon, so the bakery was pretty crowded.
Review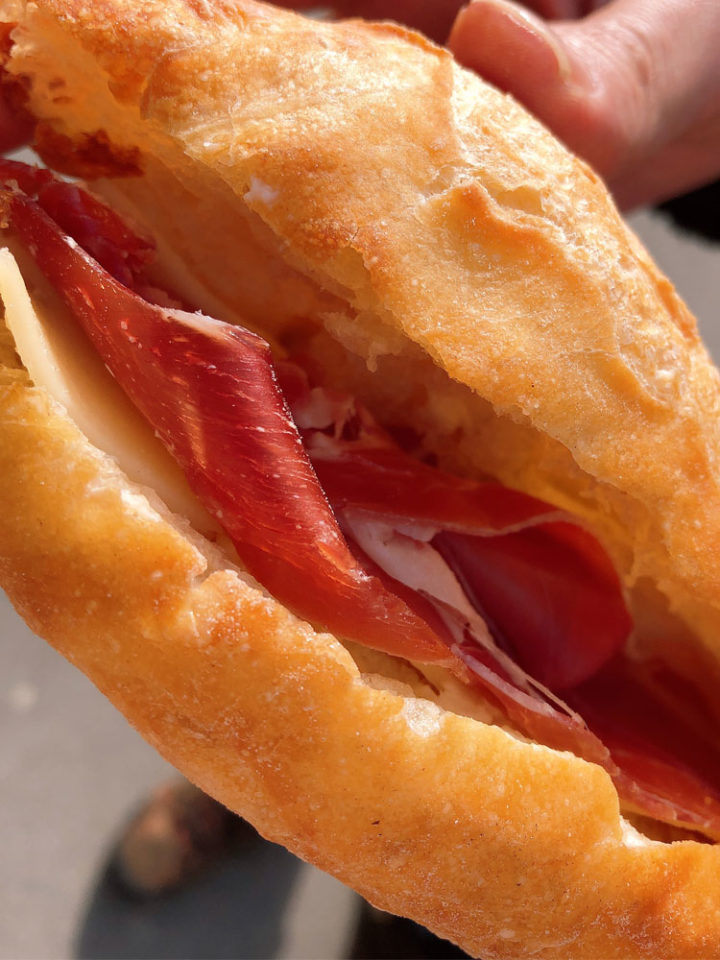 The baguette sandwich I bought this time, cured ham and cheese only.
I really enjoyed this simple combination.
On another day, I went for a chicken and tomato sandwich.
It was also very tasty.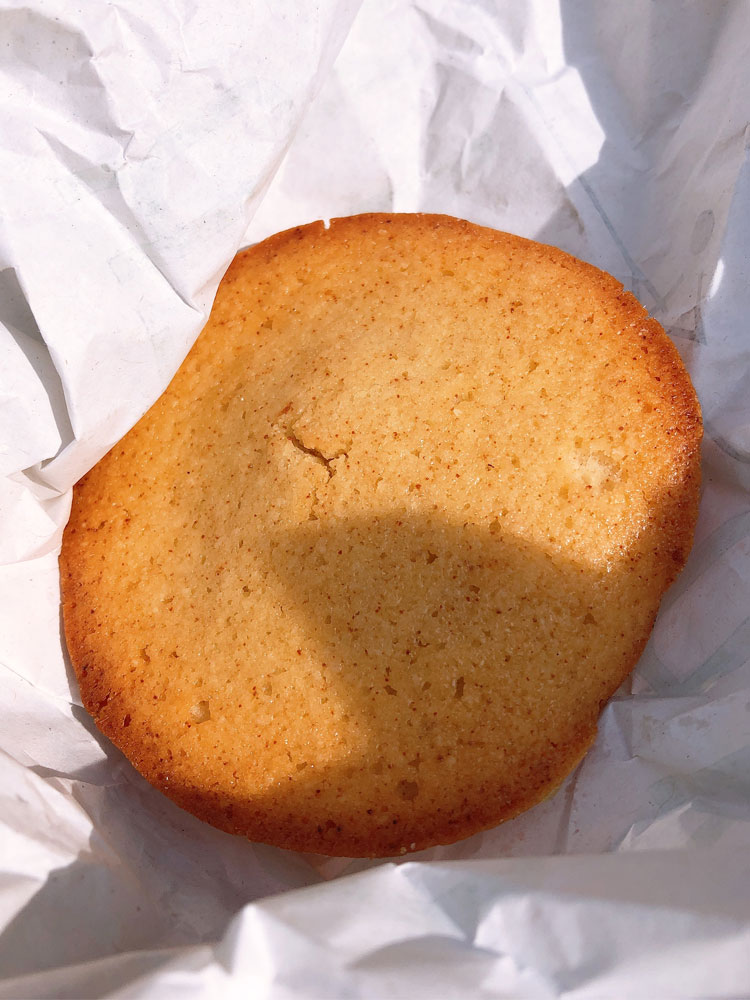 And here is a round madeleine.
It was also very delicious, moist and with just the right amount of buttery sweetness.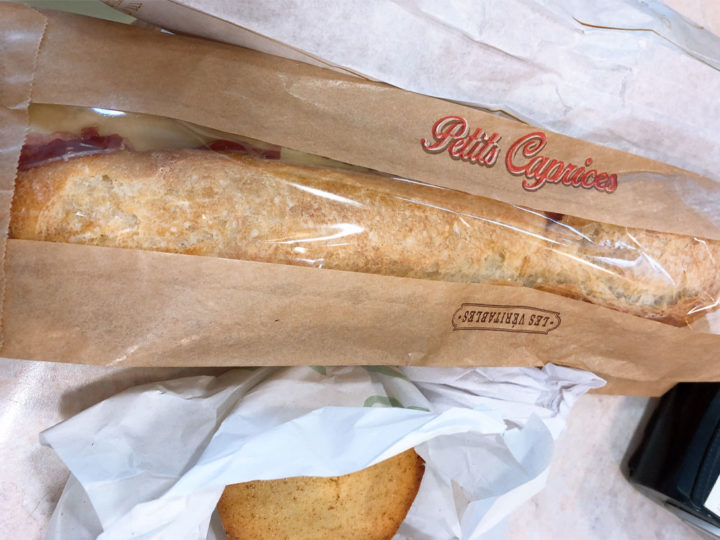 A baguette sandwich with prosciutto and a madeleine makes for a perfect lunch.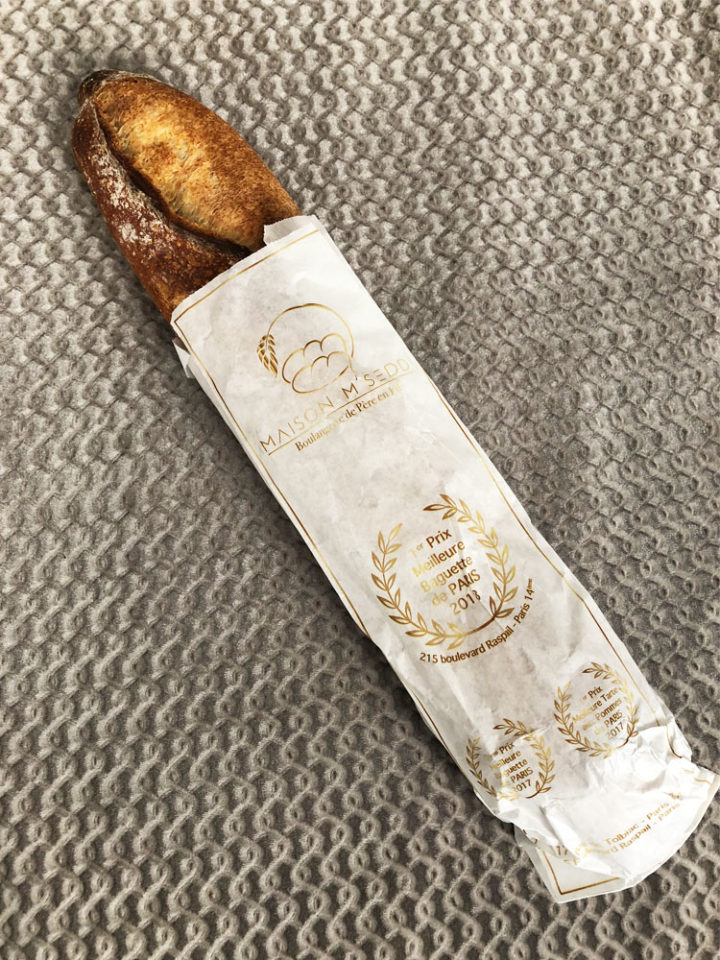 Of course, I also buy baguettes.
The color of the baguette is also a nice touch.
The taste of wheat, the flavor, just chewing on it without adding anything overflows with deliciousness.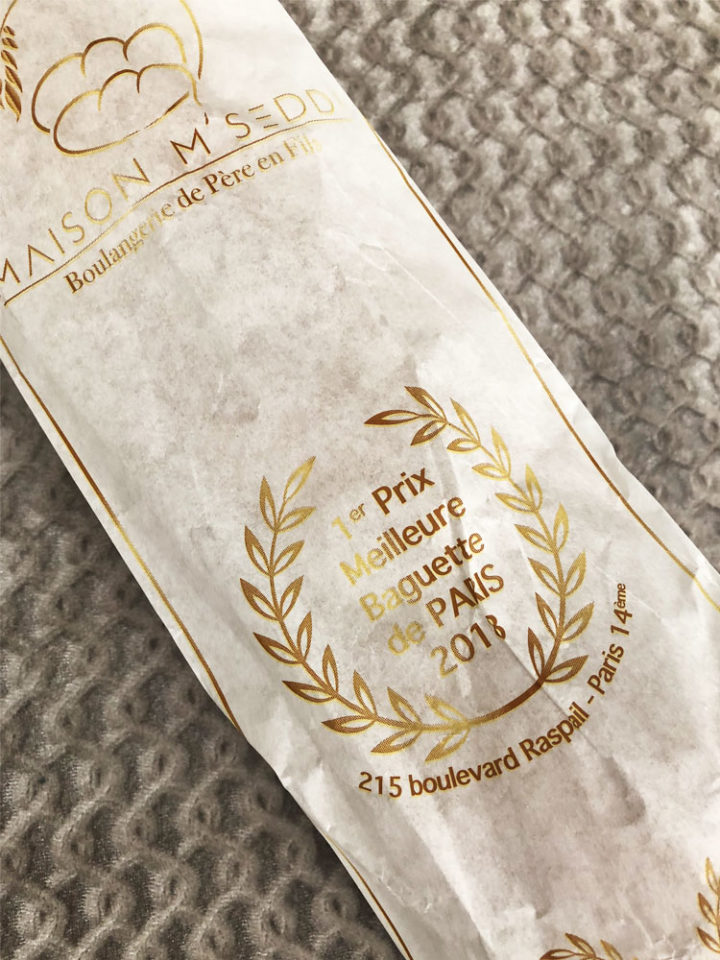 The symbol of first place shines on the package of the baguette.
It makes me want to come back again and again to buy more.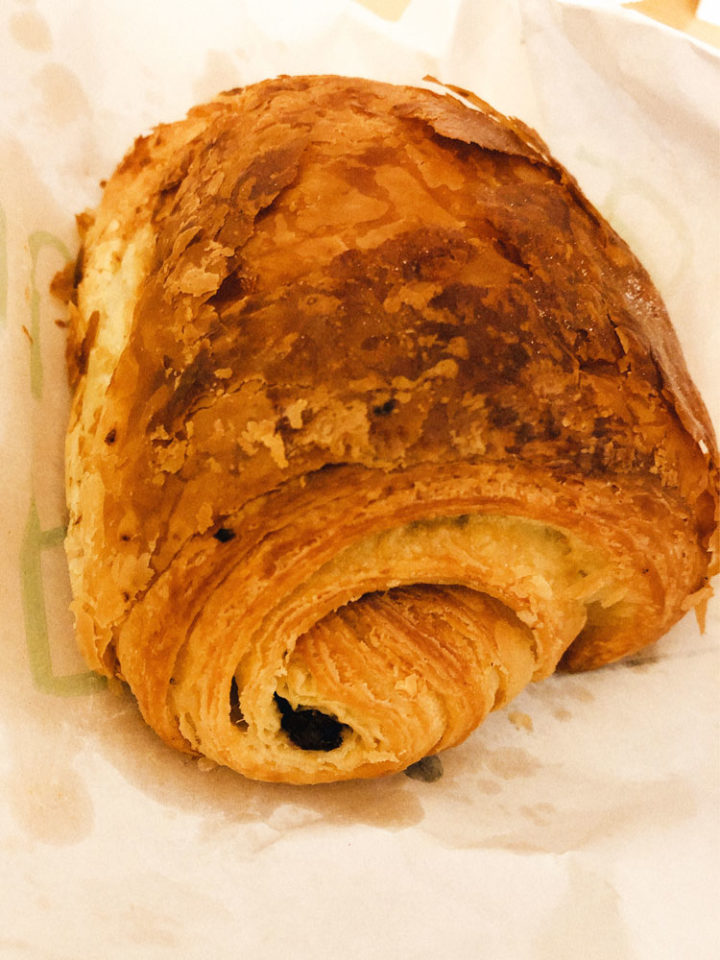 On another day, I bought a pain au chocolat.
It was also delicious.
Summary
How was it?
The overall rating is as follows on a 5-point list.
Boulangerie 2M
Taste:★★★★★
Exterior: ★★★★☆
Interior: ★★★☆☆
Price:★★★★★
Store clerk : ★★★★★
Ease of purchase: ★★★★★
Location: ★★★☆☆
As for the taste, the baguettes, sandwiches, and madeleines were all very good.
I visited again on another occasion, and the baguette was as good as ever.
Pain au chocolat and other viennoiseries are still boulangerie, so they feel normal.
The exterior is clean and has a good impression.
However, I think it would have been better if it had a little more individuality, as it looks like a trendy bakery.
The interior is normal.
Overall, the price is reasonable, not too expensive.
The clerk explained the sandwich selection in English, and I was grateful that we were able to communicate somewhat.
I had a very good impression of her and she was very kind.
The bread was also very easy to purchase.
The location is the only thing that seems a little inconvenient.
If you are a bread lover, you can stop here just to buy a baguette, but if you want to include it as part of your sightseeing, you will have to think about the route.
Also, if you want to eat for lunch, you need to think about where you will eat.
The ideal route might be to buy bread around noon, walk to the Luxembourg Gardens, and have lunch in the park.
However, there are many good bakeries in the area around the Luxembourg Park, so you may end up being quite confused about where to buy your bread.
It is difficult to visit all the bakeries in a limited schedule, but I think Boulangerie 2M is one of the bakeries that I cannot miss.
If you are a baguette lover, please come and visit Boulangerie 2M.
Thank you again for reading to the end of this article.