Farine&O is a bakery located on Rue Martyrs, a bustling street in the 9th arrondissement of Paris.
Although it is a bakery, the colorful cakes are eye-catching.
At lunch time, the place is always crowded with locals and there is always a line.
There are many lodging facilities in the area, so if you stay in this area, please visit them.
Farine&O
Practical information
Farine&O
Address:10 Rue des Martyrs, 75009 Paris, France
Business hours: Wednesday – Monday 07:30~20:30
Closed : Tuesday
Nearest station : Notre-Dame-de-Lorette Line12
History
It was founded in 2016 by Olivier Magne, a 2015 MOF (Meilleur Ouvrier de France) recipient, and Florian Argoud.
They opened a store in the 11th arrondissement in 2016 and the 9th arrondissement in 2017.
The name of the bakery, Farine&O, means "wheat and water.
Exterior
Martyrs Street, where Farine&O is located, is a very busy street.
It's a hilly street, but it's crowded with many stores.
The exterior of the store is very simple.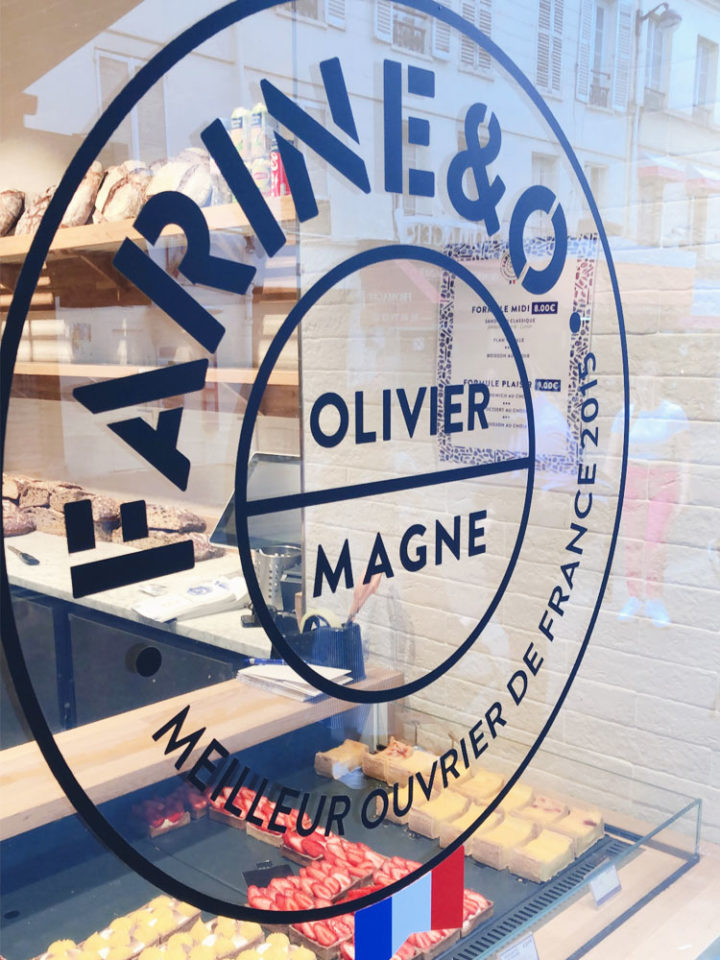 The store logo on the window is also a stylish design.
The cakes you can see through the window will entice you to buy.
Interior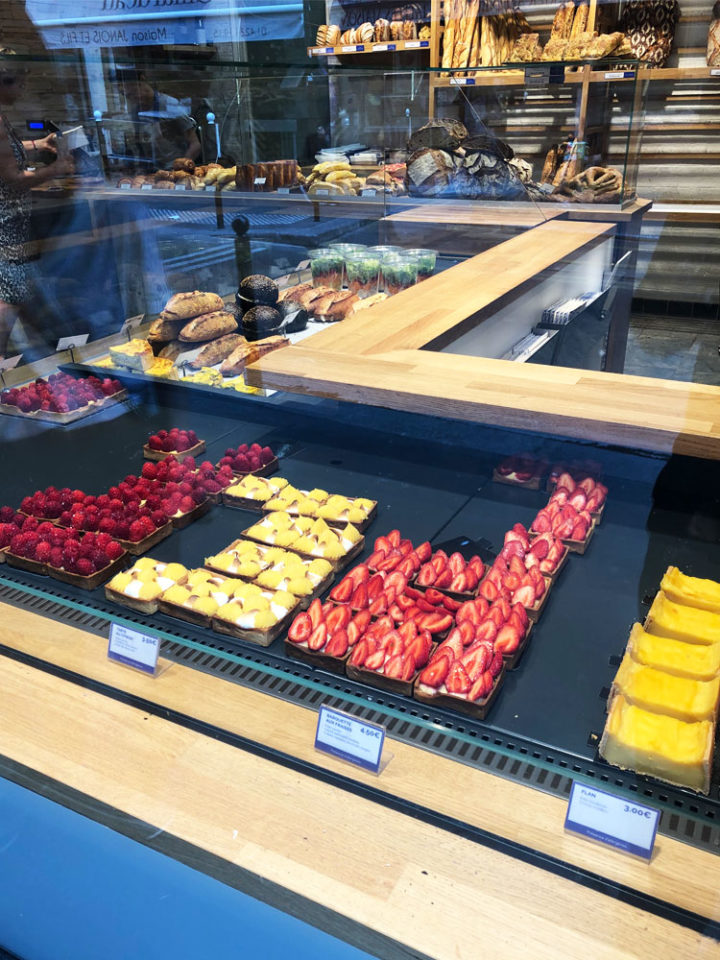 Near the store entrance, cakes are arranged in the center.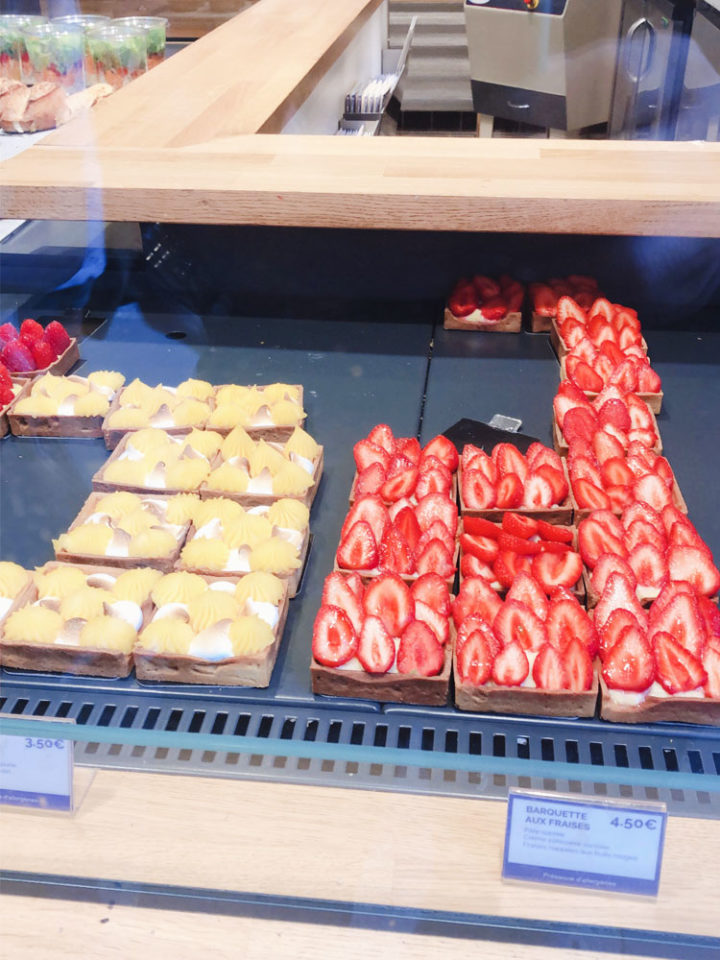 I had the impression that most of the cakes were fruit-based.
They all look delicious from the outside.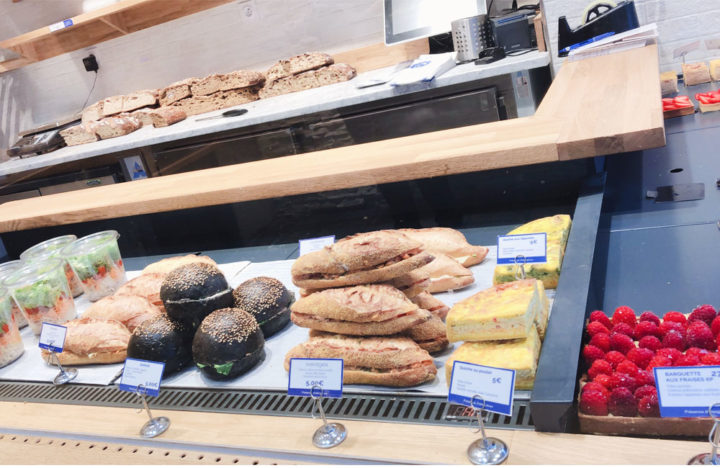 A few sandwiches are also available.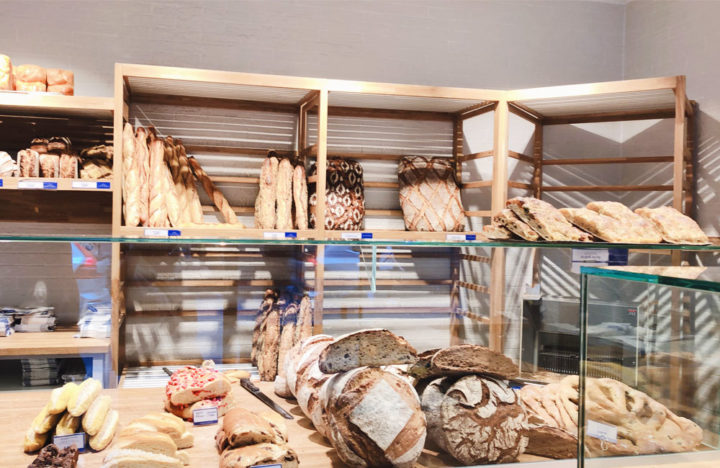 At the back of the store, there is a variety of breads available.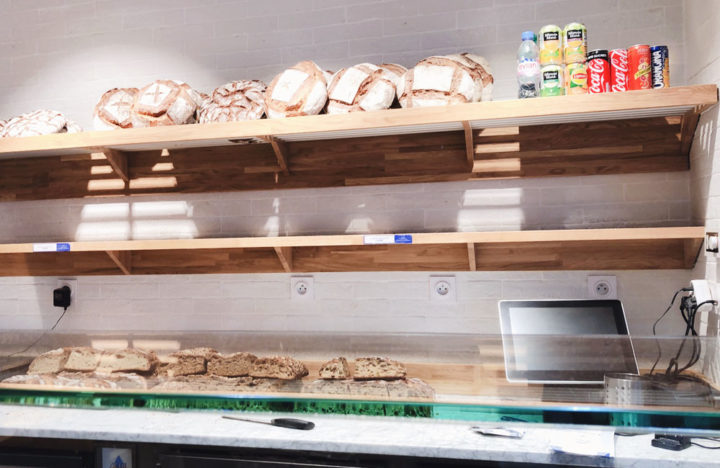 The overall structure and layout is very simple.
I get the impression that they don't spend much money on it.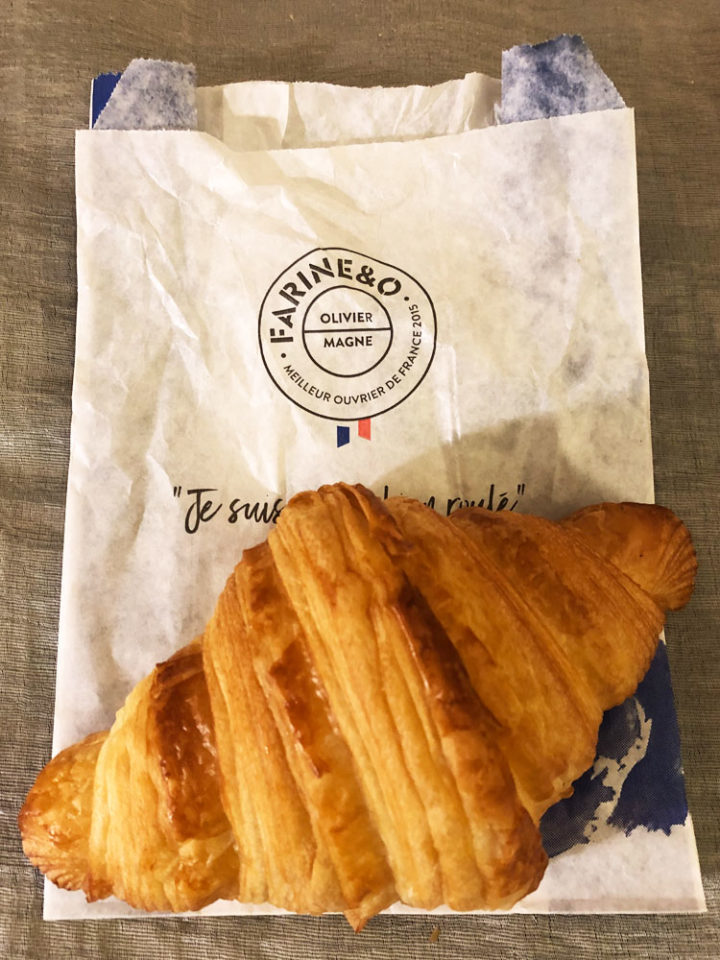 This time, I bought a croissant.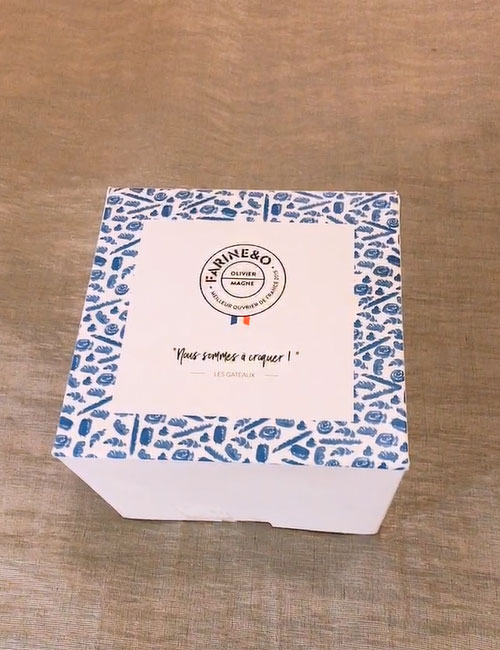 The cake comes in a stylish box.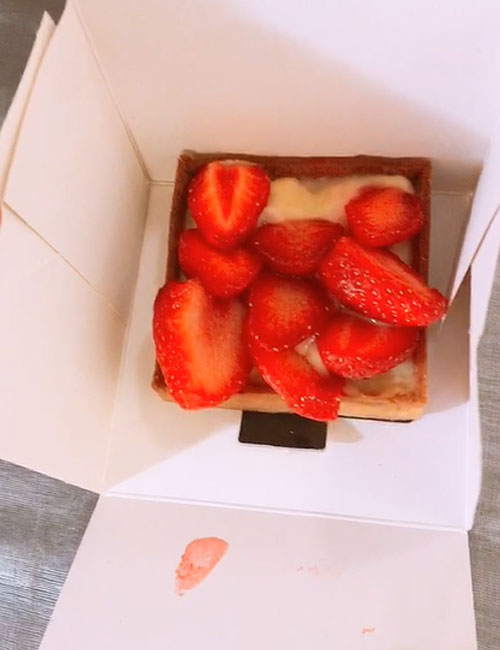 Strawberry tart.
I had decided to buy it from the moment I saw it in the window.
Summary
The overall rating is as follows on a 5-point list.
Farine&O
Taste:★★☆☆☆
Exterior: ★★☆☆☆
Interior: ★★☆☆☆
Price:★★☆☆☆
Store clerk : ★★★☆☆
Ease of purchase: ★★★★☆
Location: ★★★☆☆
Rue des Martyrs is a must stop every time I come to Paris.
So, when I saw that Farine&O, which is always lined up with customers, happened to be empty, I stopped by and bought one.
As for the taste, unfortunately, I gave it 2 stars.
This is a bit of a harsh assessment.
I bought this product without any prior knowledge, so I may have made a slight mistake in purchasing the right product.
Next time, I would like to buy baguettes and other items.
The exterior of the store is also quite ordinary, and I don't feel that there is anything special about it.
Similarly, the interior view is very simple.
The prices are also higher overall.
The product I purchased is not worth the price.
Even the products that I have not purchased are set higher than other stores.
The clerk is not particularly impressive.
Ease of purchase is not that difficult, as the store is small and simple.
There aren't many types of bread, so I don't see a problem.
The location is not within walking distance from the Opera, so I give it 3 stars.
However, there are many hotels in the area, so if you are staying here, it is a very convenient place to visit.
I had no idea that the owner, Olivier Magne, was a MOF winner, so I dropped in and came out without buying a baguette.
The low rating this time is partly due to my poor choices, so I look forward to revisiting this place next time.
Thank you again for reading to the end of this article.
The latest bakery rankings in Paris are available.
What is the rank of the bakery I introduced here?
Please check it out as well.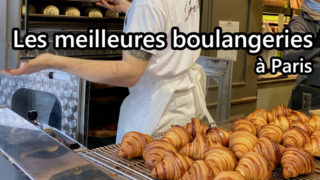 2022 Best Paris Bakery Ranking You'll definitely want to go
OneofthejoysofvisitingParisisvisitingbakeries.Overtheyears,Ihavevisitedmanydifferentbakeries,butwhenIvisitsomanybakeries...