La Parisienne is the winner of the 2016 Baguette Competition in Paris.
It is a shop that is always crowded with many customers.
La Parisienne handle various types of bread and cakes as well as baguettes.
The Luxembourg Gardens are just around the corner, so it's a good idea to buy baguette sandwiches and enjoy lunch in the park.
Boulangerie La Parisienne
Practical information
Boulangerie La Parisienne
Address:48 Rue Mademe, 75006 Paris, France
Open: 07:00-20:00  
Closed: Wednesdays
Nearest station: Rennes Line 12
History and characteristics of Boulangerie La Parisienne
History
When Mickaël Reydelletwas 25 years old, he opened his first store in Saint-Germain.
He is faithful to tradition and basics, set strict standards for ingredients, and stick to 100% in-house production.
The product was quickly accepted by Parisians.
Today, it has grown to have 6 stores in Paris.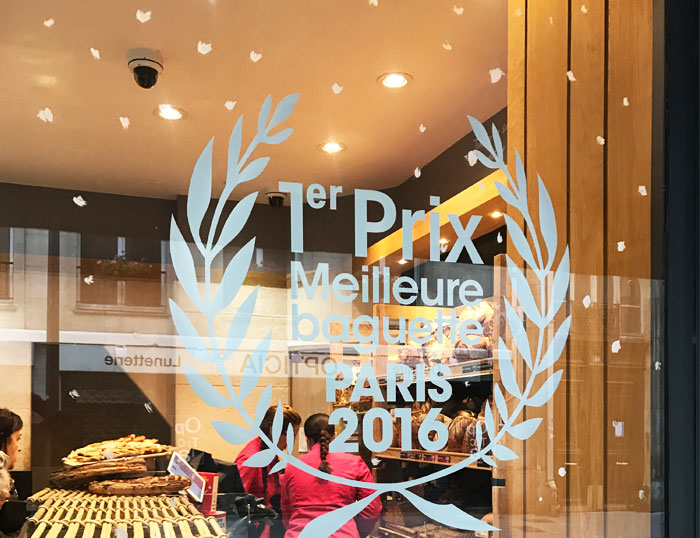 In 2016, he won the baguette competition in Paris.
Features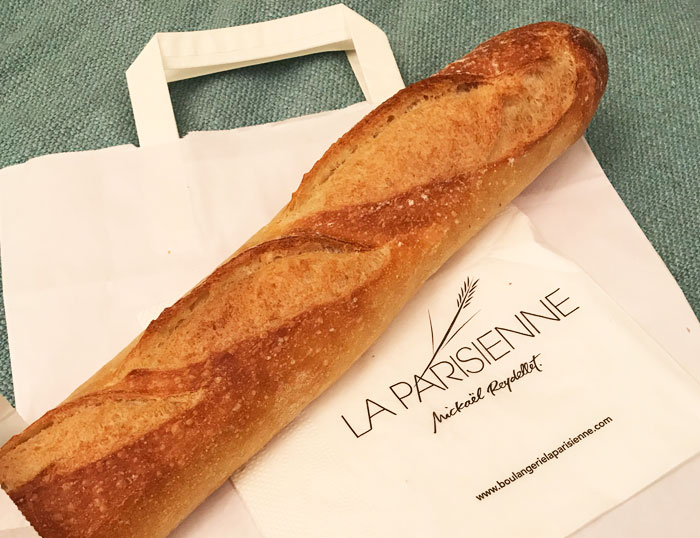 The characteristic is, after all, the deliciousness of baguettes.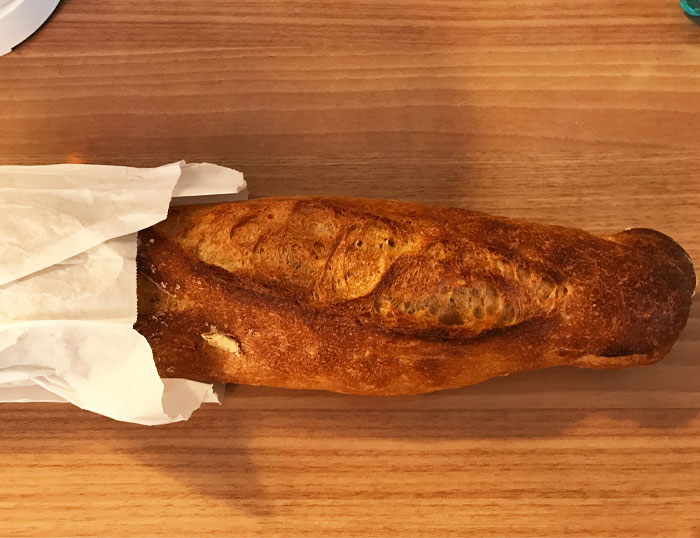 There are different types of baguettes, so if you want to eat the baguette that won the competition, say BAGUETTE DE TRADITION.
It tastes like wheat and has a crispy texture that makes it impossible to eat other baguettes.
When I first ate it, I had eaten the baguette that won the competition almost every year, but it was impressively delicious.
Not only Tradition, but also other baguettes are very delicious.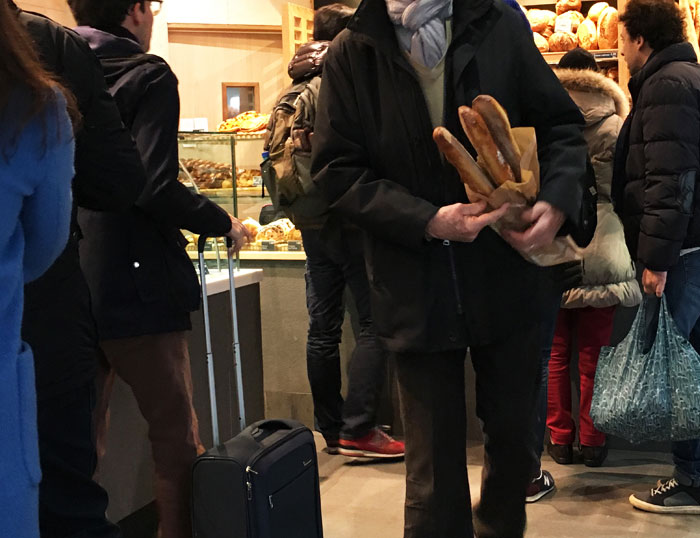 Even if it's not lunchtime, queues are commonplace.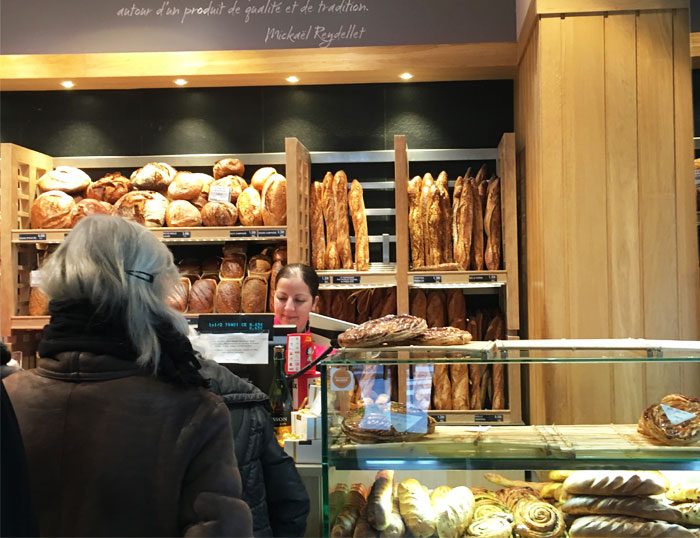 The baguette is behind the cash register.
This style is the same at any bakery.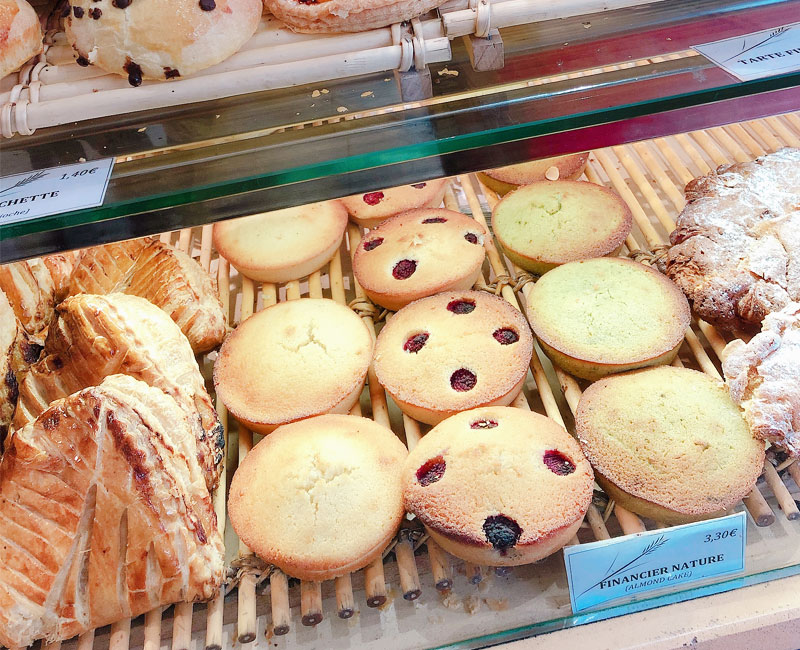 There are various kinds of bread in the showcase, so when you buy baguettes, you will buy more.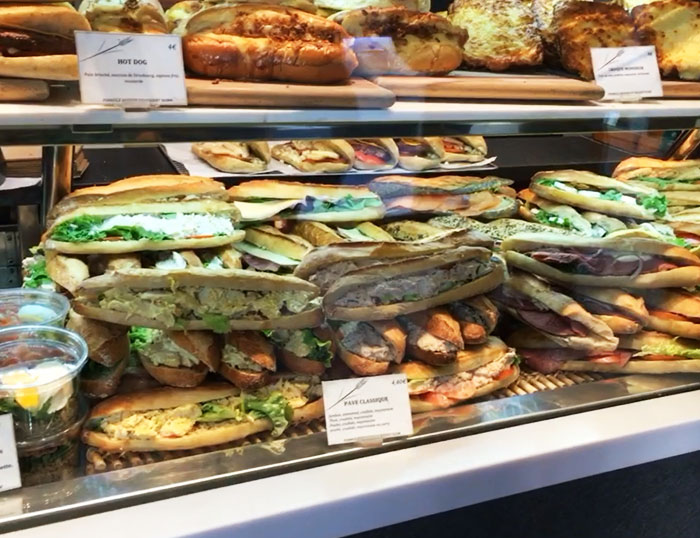 And the baguette sandwich is the must-have.
MOZZARELLA TOMATES and BREIZH CHICKEN are the best for lunch.
Juices are also sold, and there are counter seats, so you can eat them on the spot.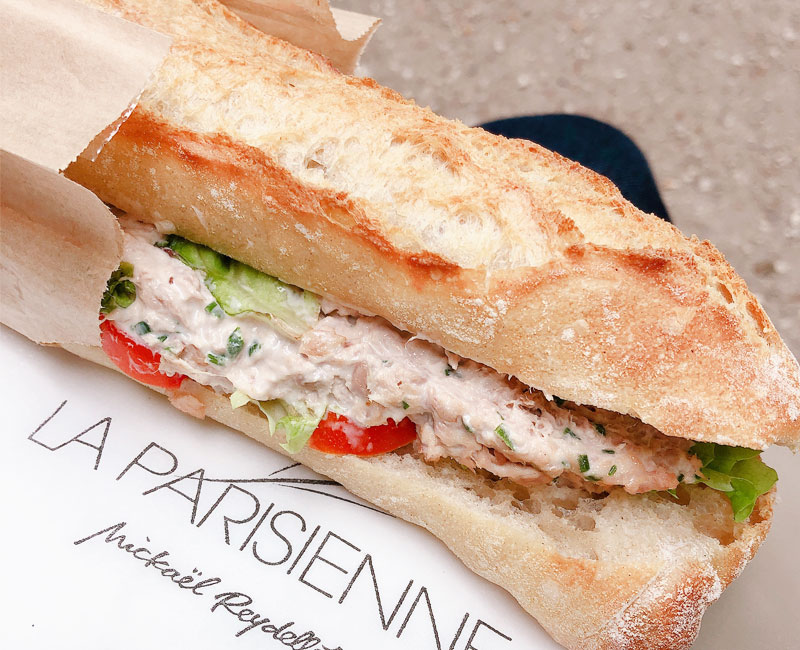 This is always the lunch when I come to the Saint-Germain area.
Lunch at the Luxembourg Gardens is great.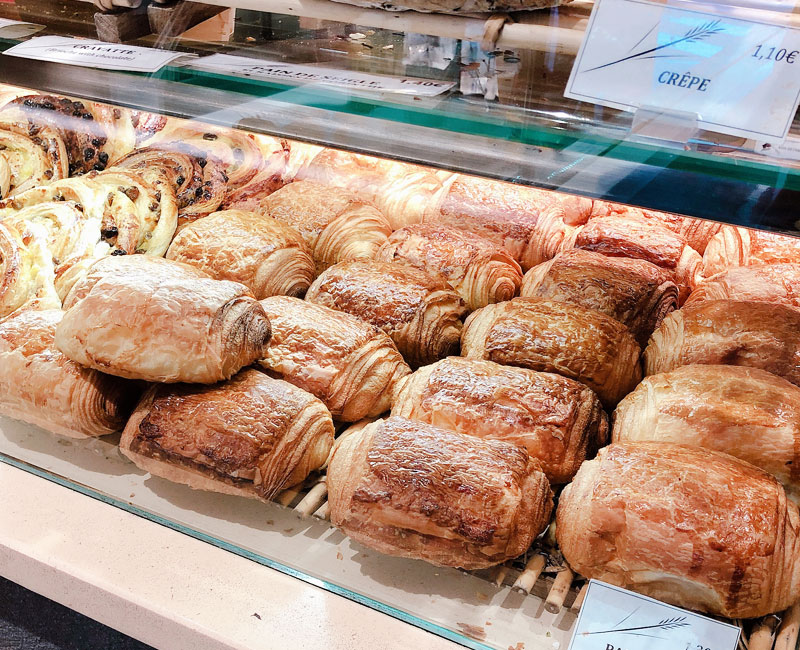 Of course, there is Pain-au-chocolat in front of the cash register.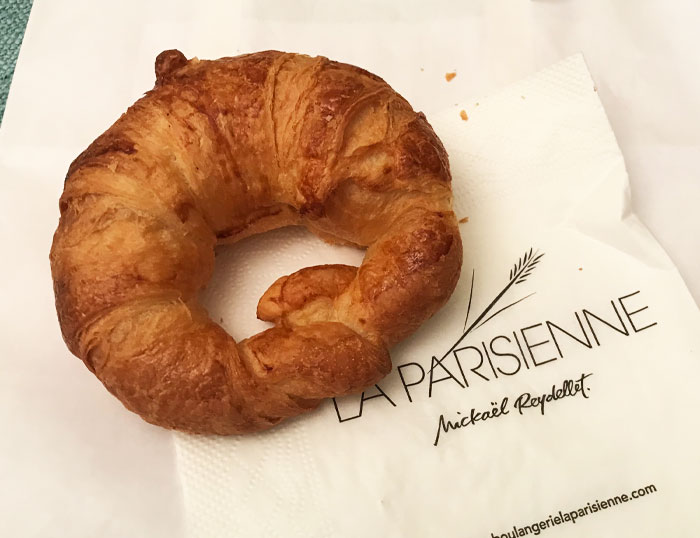 The croissant is also simple and delicious.
In addition to bread, cakes, salads, pizzas, etc. are also sold.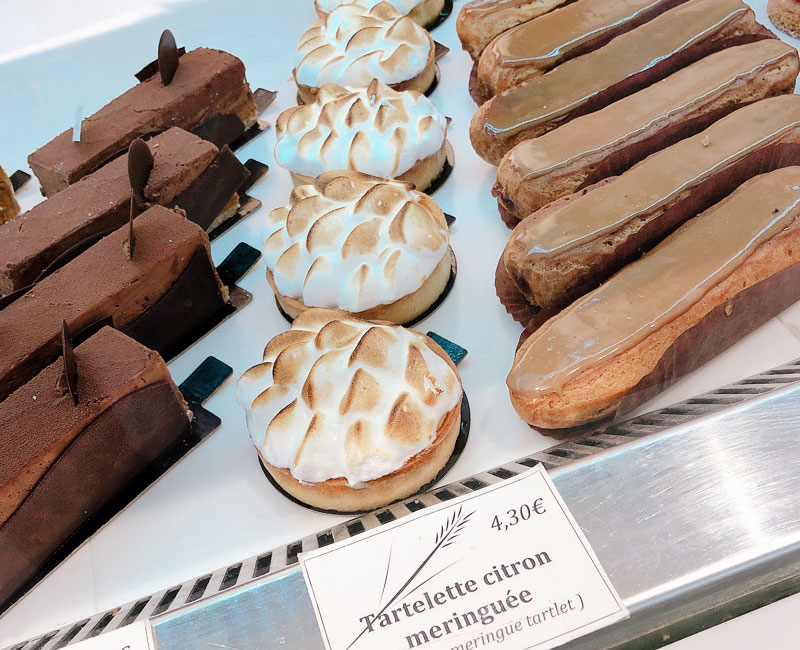 Lemon meringue tart.
Eclair also looks delicious.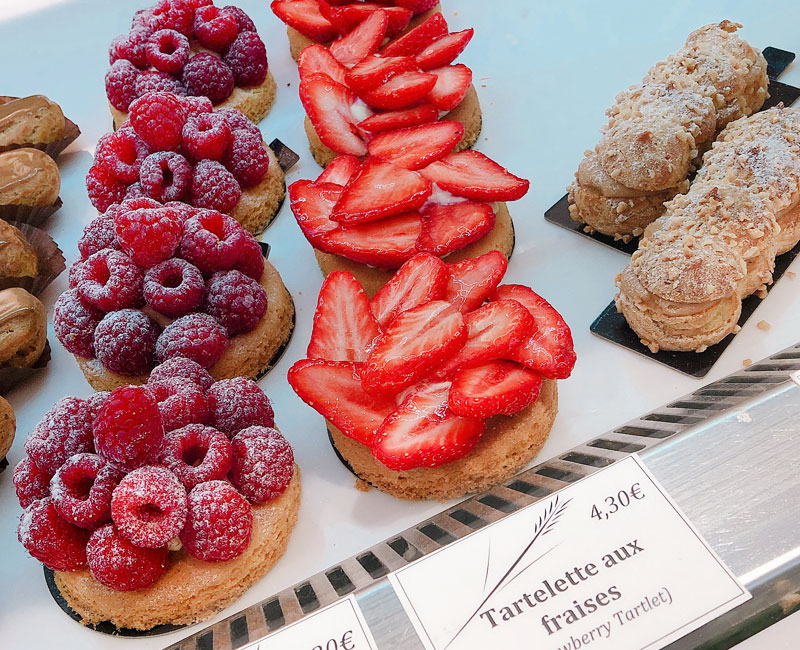 Fruit tarts are also recommended.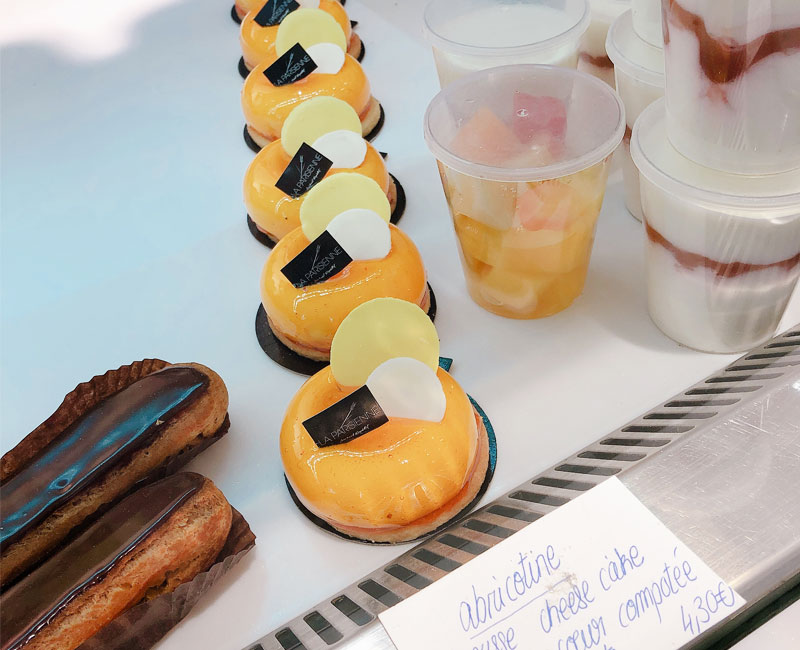 There are many other sweets that can not be despised.
The overall quality is high, so if you can't go around other shops, you can buy everything here and you'll be satisfied.
Summary
How was it?
The overall rating is as follows on a 5-point list.
Boulangerie La Parisienne La Parisienne
Taste:★★★★★
Exterior: ★★★☆☆
Interior: ★★☆☆☆
Price:★★★★★
Store clerk : ★★★★☆
Ease of purchase: ★★★★☆
Location: ★★★★★
The taste is ★5 without complaint.
However, what bothers me a little is that when I ate it in 2017, I felt that the taste was slightly thinner when I ate it in 2018.
However, I was a little worried that the taste was slightly lighter when I ate it in 2018 than when I ate it in 2016, 2017.
In 2019, 2020, the taste remains the same.
The exterior and interior are neither good nor bad.
The exterior is simple and good, but I don't feel very particular about it..
As for the inside view, it is a minus point that you can not look around various products before purchasing because you will line up in a small shop.
The price is reasonable.
Considering the level of taste, I think it is very good deals.
The store clerks are very friendly and helpful.
The location is perfect as it is within walking distance of Saint-Germain-des-Prés and close to the Luxembourg Gardens.
When the weather is nice, having lunch at the Luxembourg Gardens is a Parisian style.
If you come to Paris and want to eat a delicious baguette anyway, I recommend you to come to Boulangerie La Parisienne.
The location is very easy to understand, and there are various shops around, so you can buy delicious baguettes while taking a walk.
Thank you for reading to the end again this time.