In 2019, the winner of the baguette competition is Boulangerie LEROY MONTI.
Located on Avenue Daumesnil, off the 12th arrondissement of Paris, the shop is smaller than you might imagine.
The bakery won the baguette competition for the second time in its participation.
Now, let me introduce you to some of them.
Boulangerie LEROY MONTI
Practical information
Boulangerie LEROY MONTI
Address:203 Avenue Daumesnil, 75012 Paris, France
Opening hours: 07:30-20:30, Tuesday-Sunday.
Closed: Monday.
Nearest station: Daumesnil Metro lines 6 and 8
Features
The owner, Fabrice Leroy, originally worked as a project manager for SNCF (French national railways).
Fabrice Leroy, who has an unusual background, started his bakery and won the baguette competition in only his second participation in the competition.
Exterior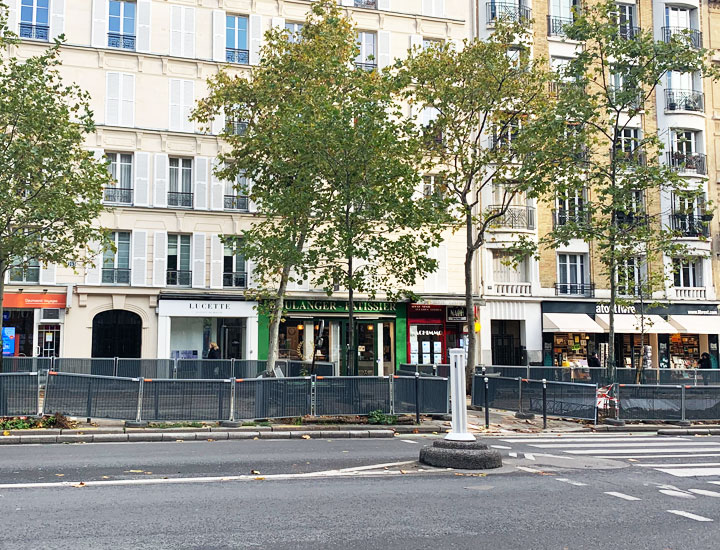 The green exterior is immediately noticeable as you walk from the nearest station.
The shops are smaller than you might imagine.
You can easily spot them as there is a queue outside at certain times of the day.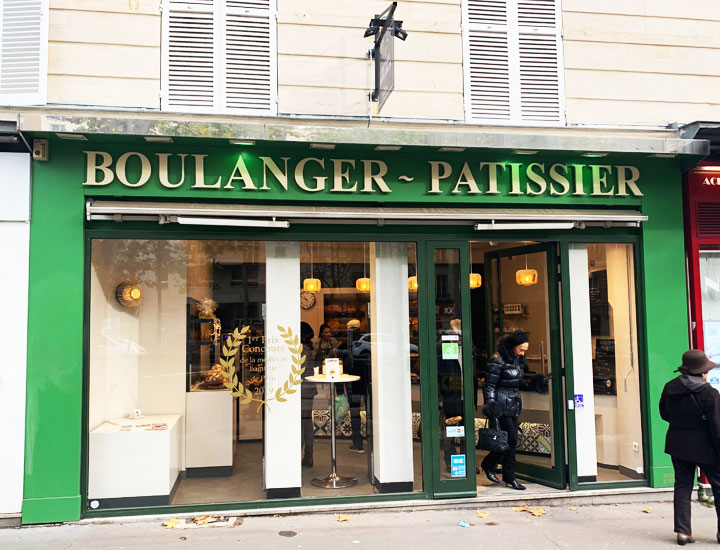 It has a simple appearance but is clean and very pleasing.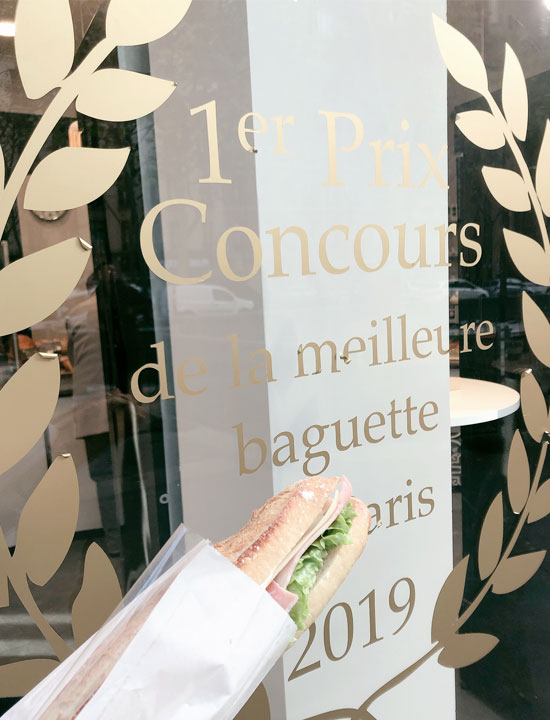 The baguette competition winner sticker is eye-catching.
Taken with baguette sandwiches.
Interior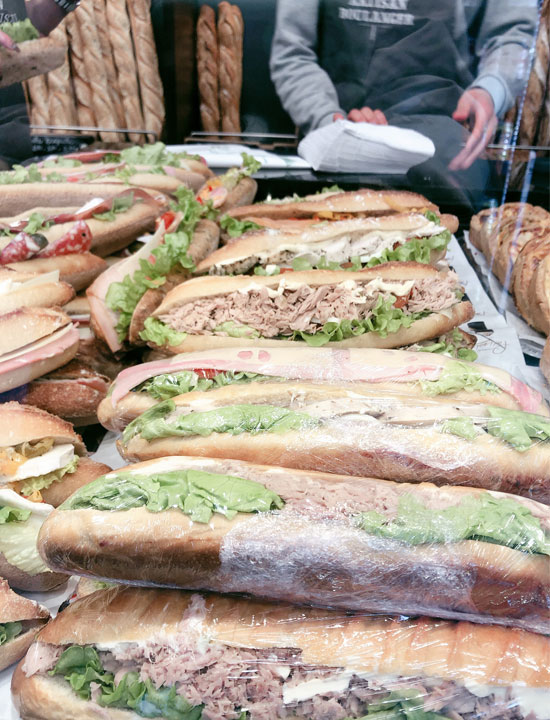 The shop is small but has a wide range of products on display.
A wide variety of baguette sandwiches.
I am not sure what to buy.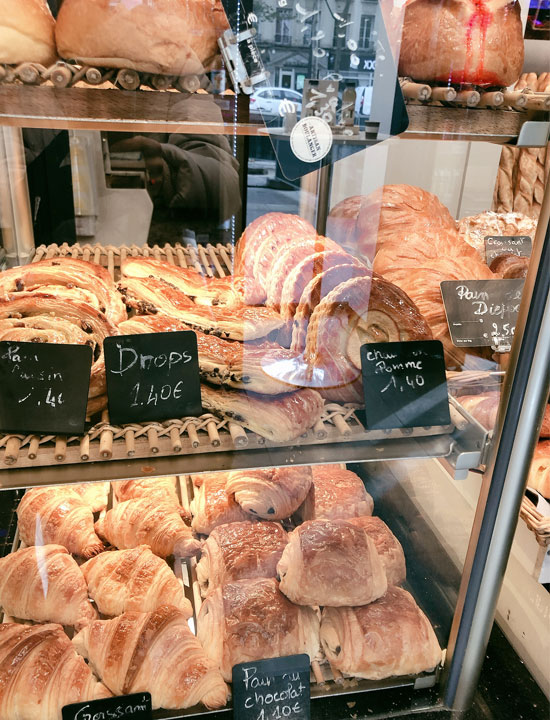 As well as croissants, there will be a large number of viennoiseries.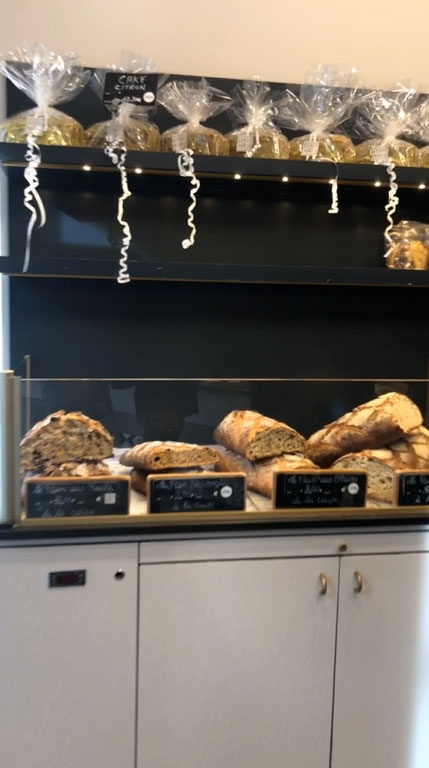 There is also a range of classic breads.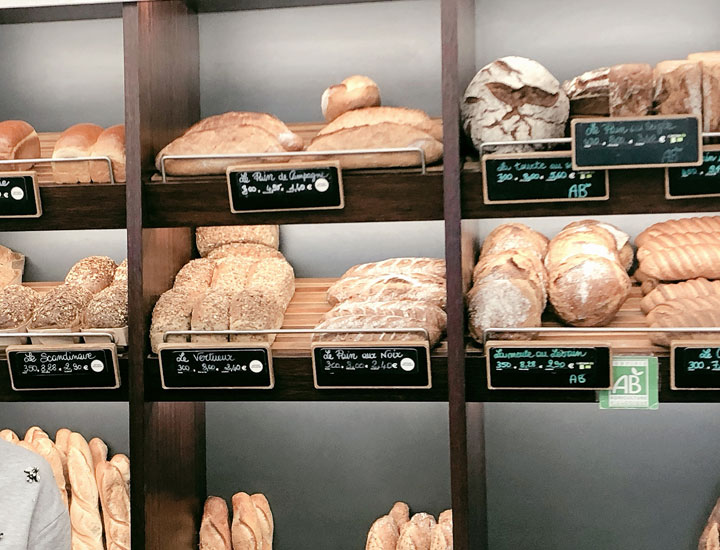 The wall behind the counter is lined with baguettes and other classic breads.
Tarts and cakes are also available.
Review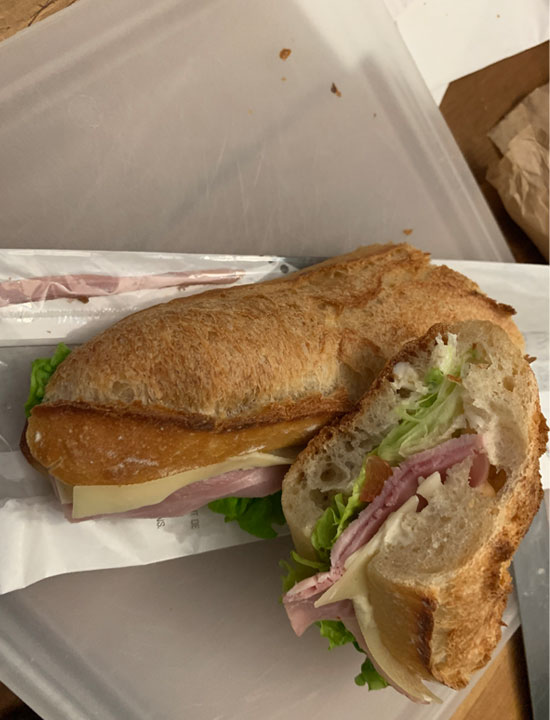 Baguette sandwiches are quintessentially delicious.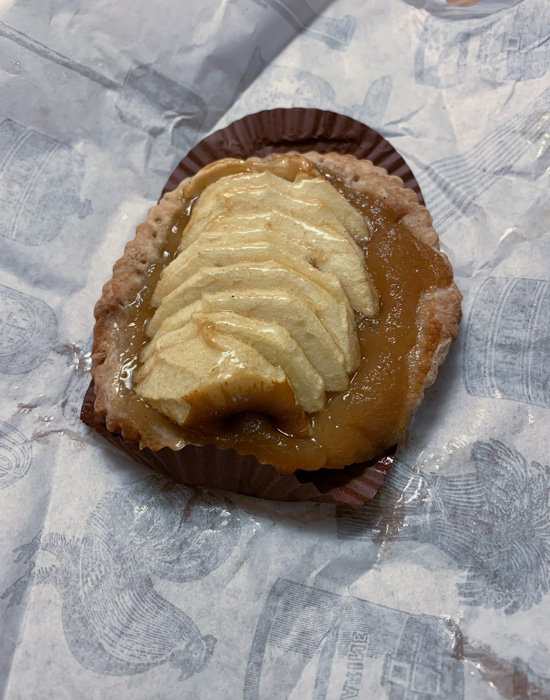 The apple tart was also very good!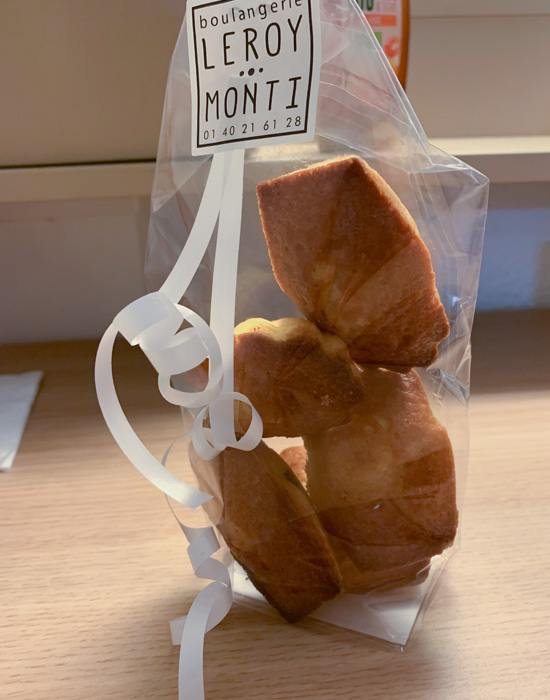 The madeleines are also unquestionably delicious.
The shops that win top prizes in baguette competitions are basically boulangeries, so their cakes are often not very good.
However, this bakery is also quite good at sweet breads and pastries.
Summary
The overall rating is as follows on a 5-point list.
Boulangerie LEROY MONTI
Taste:★★★★★
Exterior: ★★★★☆
Interior: ★★★☆☆
Price:★★★★☆
Store clerk : ★★★★★
Ease of purchase: ★★★★☆
Location: ★★☆☆☆
As for the taste, the baguettes, as well as the other products, were very good.
The exterior is very pleasing, with a uniform green colour scheme.
(I believe the exterior colour has now been changed.)
The shop is clean but has no special features.
Staff were very pleasant.
It is very easy to purchase.
The shop is small and the products are easy to see, making it easy to choose.
Location is unfortunately a negative point.
It may be for bread lovers, as there are no tourist attractions nearby and it is a distance from the centre.
Overall, the results were highly positive.
The shop is highly recommended, not only for its baguettes, but also for its sweet-related products.
However, the location is far from the city centre, so it may not be suitable for first-time visitors to Paris or those who are staying for only a few days.
If you like bakeries, this is the place to visit.
Thank you again for reading to the end of this issue.
The latest bakery rankings in Paris are available.
What is the rank of the bakery I introduced here?
Please check it out as well.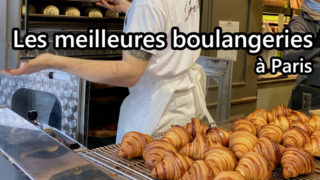 2022 Best Paris Bakery Ranking You'll definitely want to go
OneofthejoysofvisitingParisisvisitingbakeries.Overtheyears,Ihavevisitedmanydifferentbakeries,butwhenIvisitsomanybakeries...