Stohrer, which we are introducing here, is said to be the oldest patisserie in Paris.
It has maintained its reputation since 1730.
As well as the appealing taste of the bread and cakes, the interior is also worth a visit, as it is a listed French historic site.
It is the perfect place to experience the history of Paris.
Stohrer
Practical information
Stohrer
Address:51 Rue Montorgueil, 75002 Paris, France
Opening hours: 07:30-20:30, Monday-Sunday
Closed: None
Nearest station: Étienne Marcel line 4, Sentier line 3
History
Founded in 1730 by Nicolas Stohrer, the shop is still open in Montorgueil today.
Stohrer, was pastry chef to Stanislas Leszczynski, father of Marie Leszczynska, who married Louis XV.
He is also known for inventing the rum baba and many other traditional cakes.
In 2017, it was taken over by The Dolfi family for further development.
source:Stohrer about us より 引用
Exterior & interior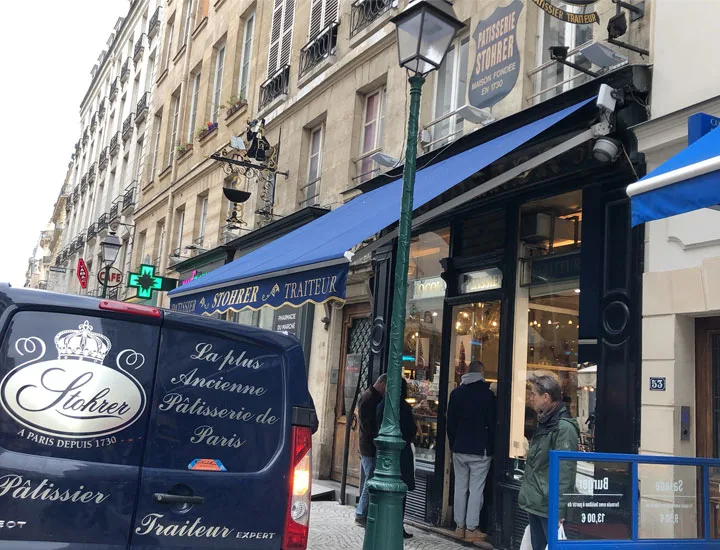 The shop, with its eye-catching blue tent, has an old-fashioned atmosphere and is exciting even before you make a purchase.
A van for Stohrer deliveries happened to be parked in front of the shop.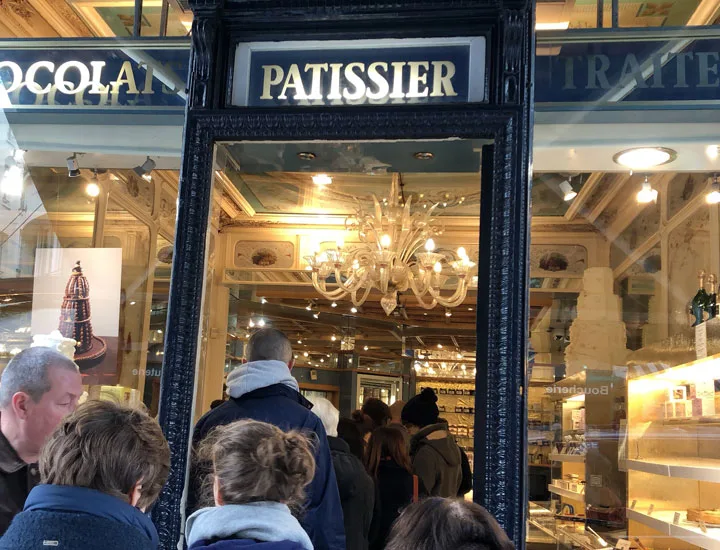 It can be quite crowded at certain times of the day.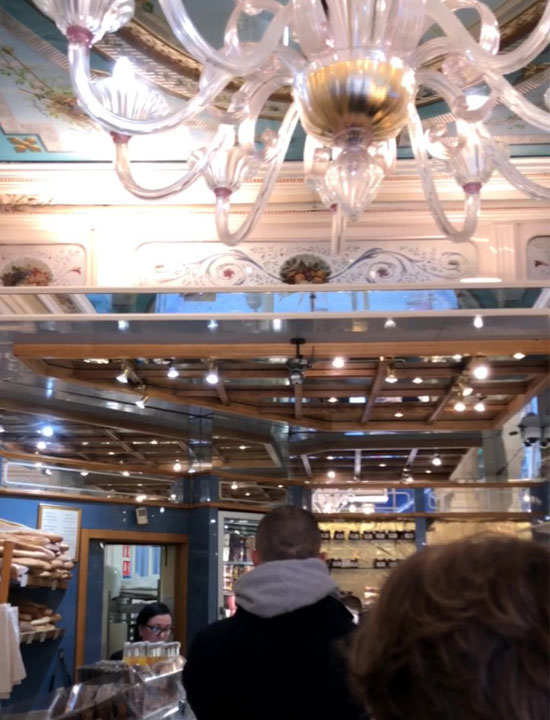 The chandeliers in the bakery are wonderful and the overall lighting is very good.
The ornate decoration on the ceiling is the work of Paul Baudry's students, who decorated the Opera House.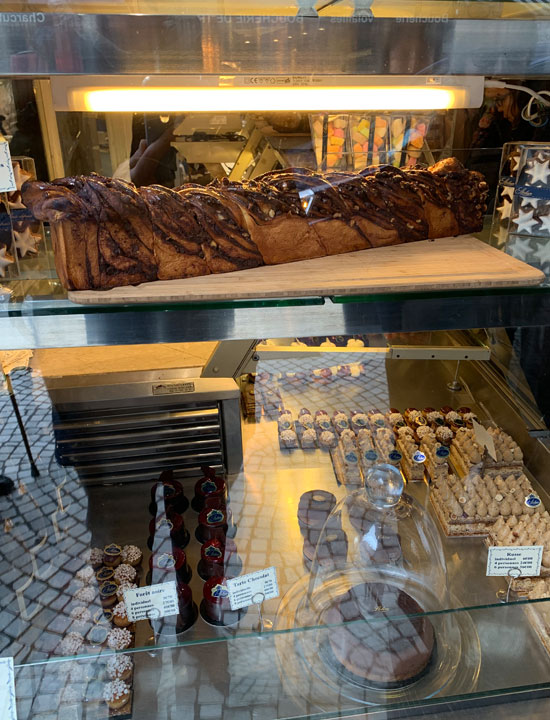 The view from the show window is also appetising.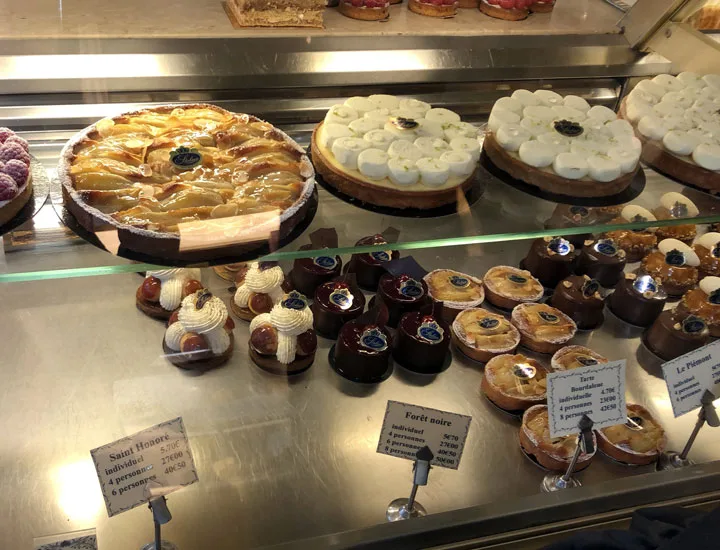 There are many delicious-looking cakes on display.
The tart dough is also firm and satisfying.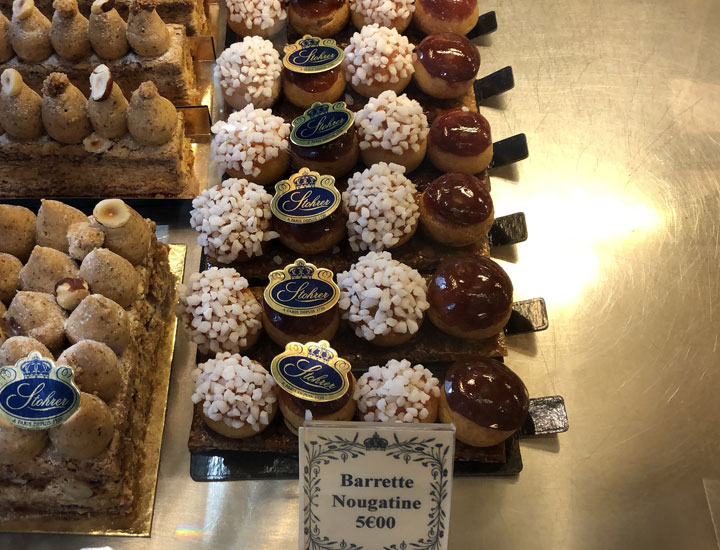 Barrette Nougatine looks very tasty.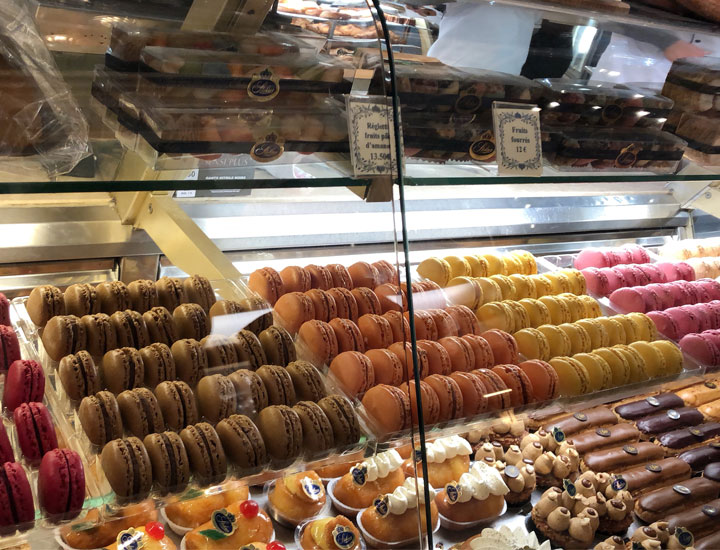 A variety of standard macaroons are also available.
Cookies are also available.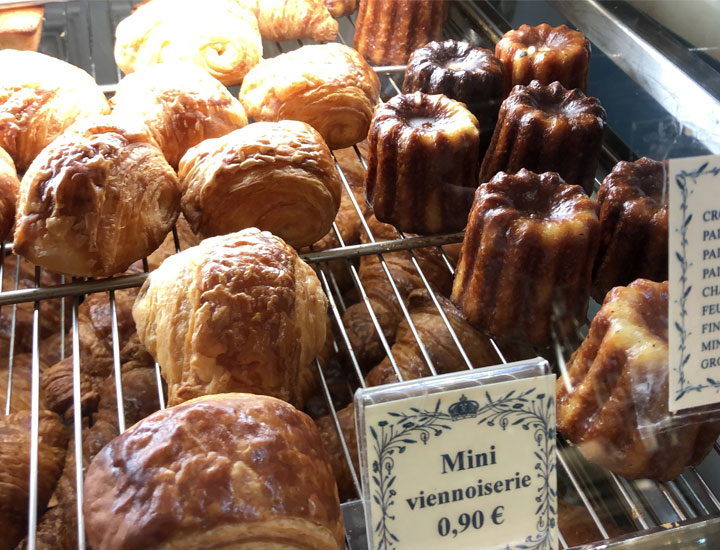 Mini Viennoiseries and exquisite canelees.
The taste is so good that you can't stop eating it.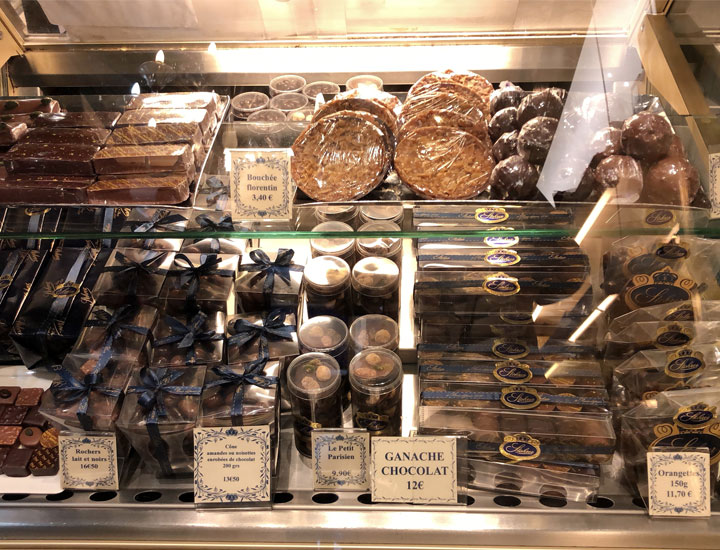 There is also a range of chocolates that make excellent souvenirs.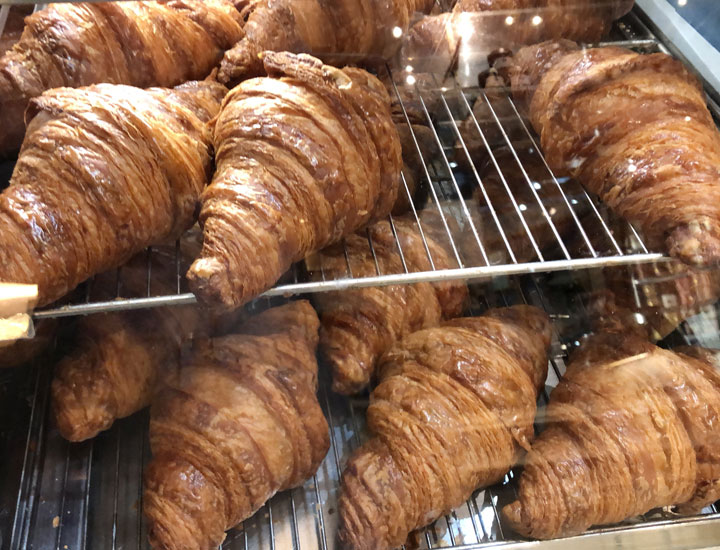 Croissants filled with butter.
Do not forget to buy.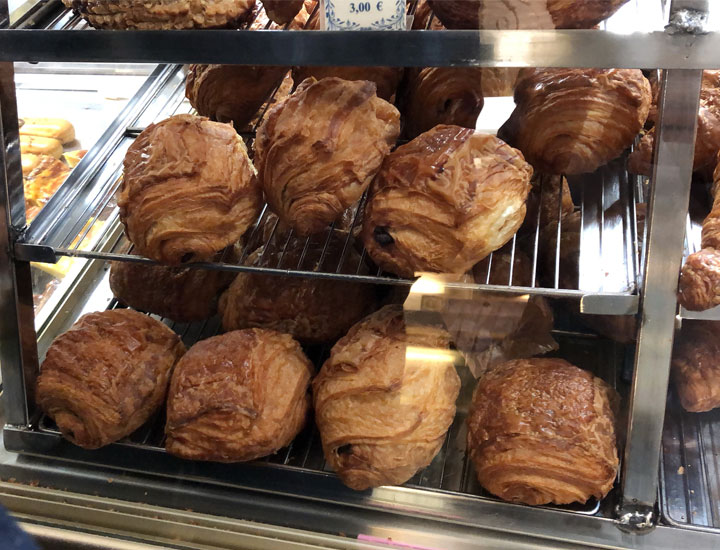 Pain au chocolat is a Parisian classic.
It is an indispensable bread.
The shop is not very spacious, but it has a wide range of products.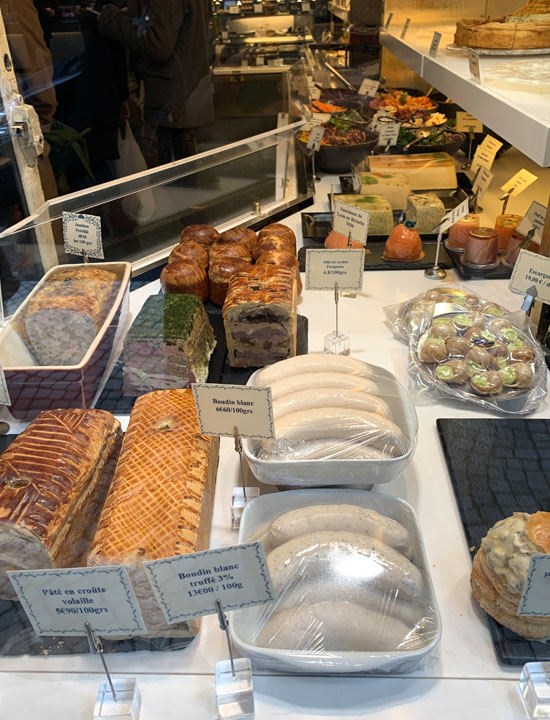 There is also a wide range of side dishes.
However, during busy times, it is difficult to order as it is far from the cashier.
Review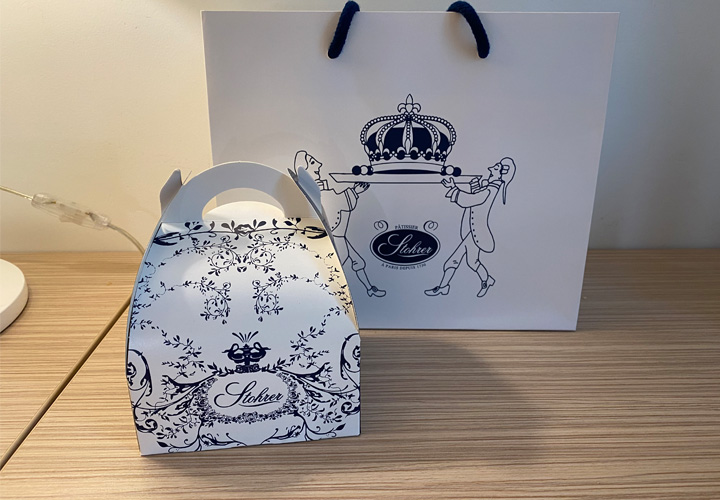 Boxes and paperbacks are very stylish.
I would love to have an eco-bag like this.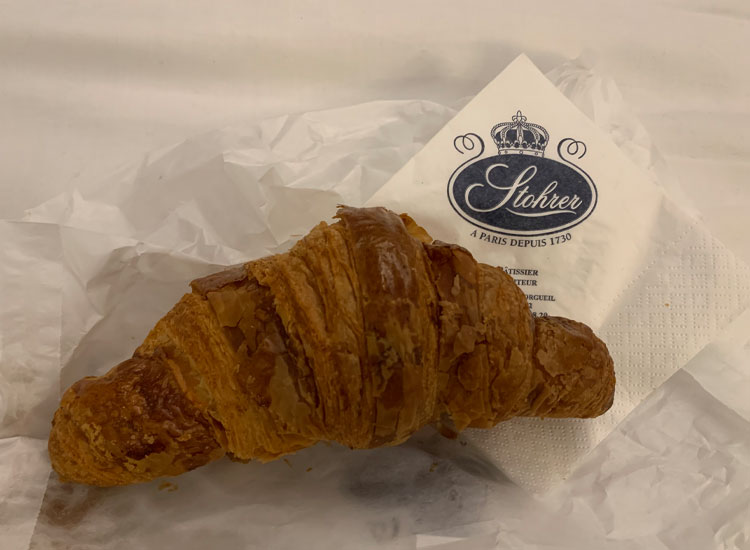 The croissants were very tasty with a firm buttery taste.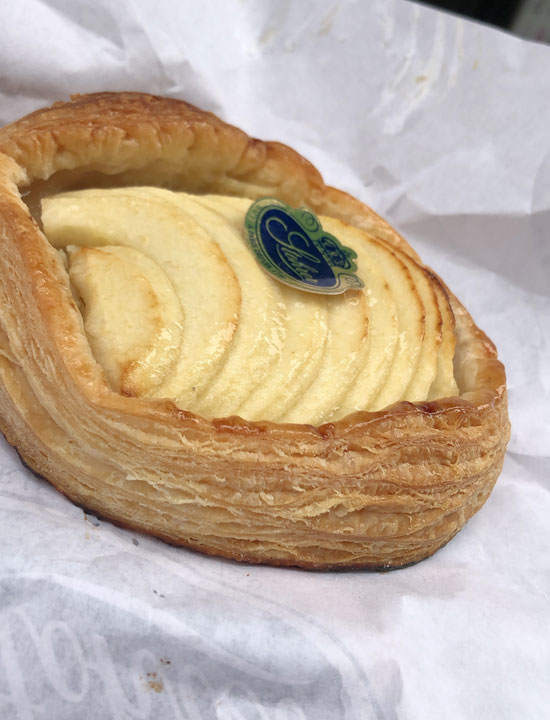 The apple tart is a must-try when you visit Stohrer.
Personally, it was the best apple tart I have ever eaten.
The dough is firm and filling.
I have visited many times since then to try the apple tart, but I have never encountered it, probably because of the bad time.
If you find one, definitely buy it.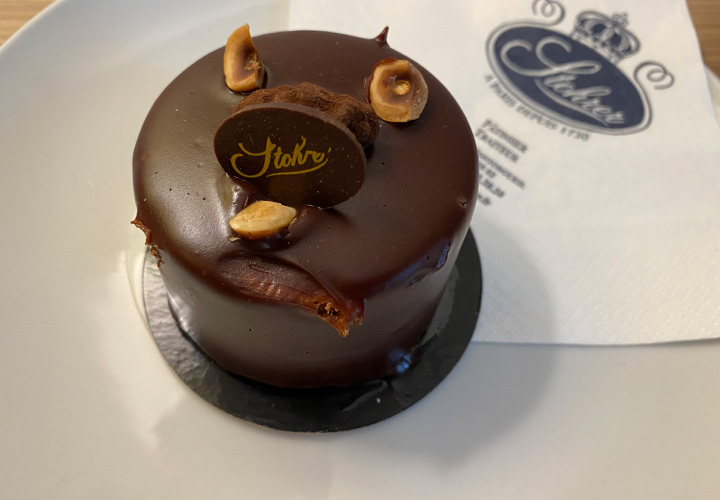 Chocolate cake.
It was very tasty but a little too sweet for me.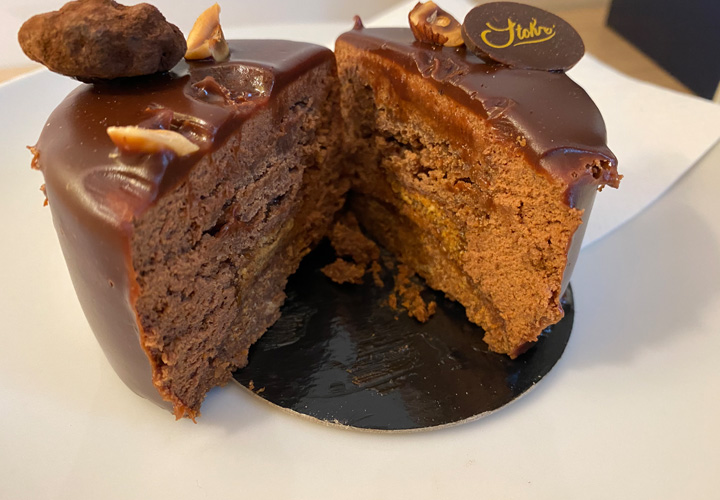 Cross section of chocolate cake.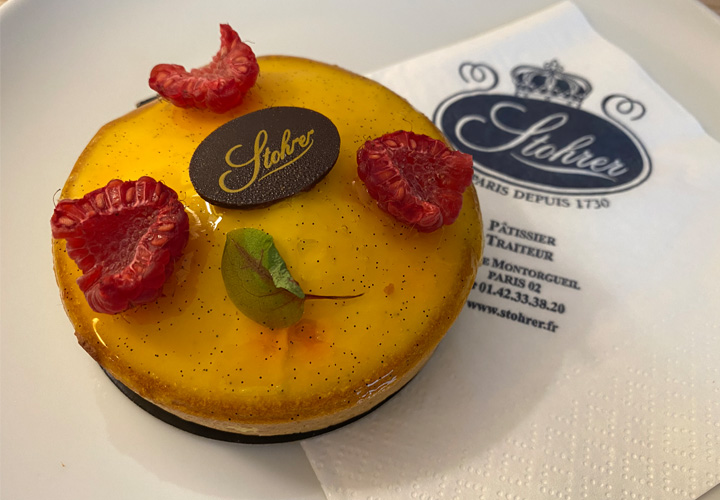 Fruit-based cakes.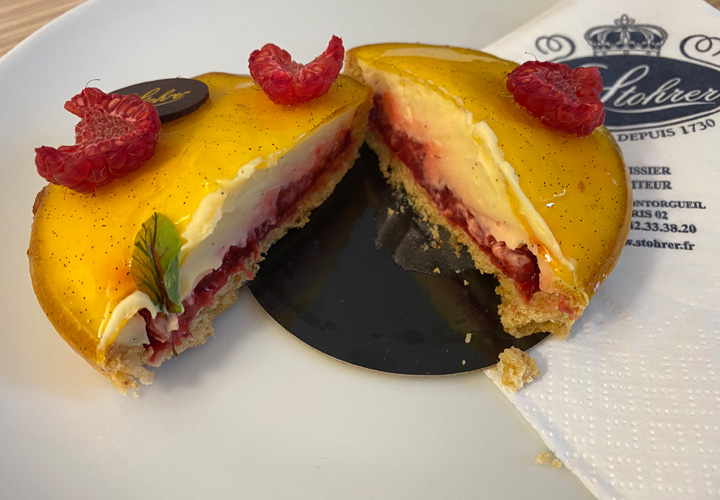 This one was very tasty.
Summary
The overall rating is as follows on a 5-point list.
Stohrer
Taste:★★★★★
Exterior: ★★★★☆
Interior: ★★★★★
Price:★★★★☆
Store clerk : ★★★☆☆
Ease of purchase: ★★★☆☆
Location: ★★★☆☆
The taste is unquestionably 5 Stars.
The Canelé and apple tart I had this time tastes like a true taste of Paris.
I have eaten various breads and cakes since then and the overall level is high.
However, my personal impression is that the cakes are made in the traditional way and are slightly sweet.
Breads and tarts are more recommended.
The exterior of the building has a good, old-fashioned feel, but the frontage itself is narrow and does not make a strong impression.
As for the interior, there is no question about it: five stars.
Those who like a good old-fashioned bakery will be satisfied.
As for prices, they are normal, but not particularly cheap.
It is a reasonable balance with the product.
Staff are very ordinary.
The ease of purchase depends on the time of day.
This is not a problem during empty times, but during busy times it is extremely difficult to ask for items from far away, as it is crowded anyway.
Trying to buy three items – cakes, viennoiserie and side dishes – is quite difficult to explain.
The location is good in the centre of Paris. 、、、、
Surprisingly, it is far from a metro station, so you have to walk a bit.
Overall, the bakery was very satisfactory.
I would recommend a visit if you come to Paris.
Thank you again for reading to the end of this issue.
The latest bakery rankings in Paris are available.
What is the rank of the bakery I introduced here?
Please check it out as well.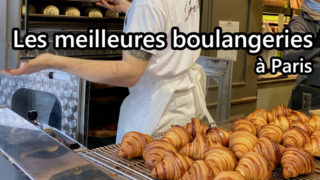 2022 Best Paris Bakery Ranking You'll definitely want to go
One of the joys of visiting Paris is visiting bakeries. Over the years, I have visited many different bakeries, but when...