Des Gâteaux et du Painis one of the best bakeries in Paris.
And not only bread, but also cakes are very delicious, so you can enjoy both at once.
The location is also very close to the Bon Marche department store, so it is easy for first-time visitors to Paris to stop by.
It is a good bakery for those who like delicious food but don't have much time.
Des Gâteaux et du Pain
Practical information
Des Gâteaux et du Pain
Address:89 Rue du Bac, 75007 Paris, France
Opening hours: Monday, Wednesday to Saturday 09:00-20:00 Sunday 09:00-18:00
Closed: Tuesdays
Nearest station: Rue du Bac Line 12
History and characteristics of Des Gâteaux et du Pain
History
Des Gâteaux et du Pain is owned by pastrychef Claire Damon.
She was born and raised in the Auvergne region, south of Paris.
Growing up in a largely rural and mountainous area, she learned a lot.
She wants to explore cooking and head to Paris.
Then meet Pierre Hermé at the Fauchon.
She spent three years with Pierre Hermé, after which she worked at Ladurée, le Bristol and le Plaza Athénée.
In 2006, Des Gâteaux et du Pain was opened.
Features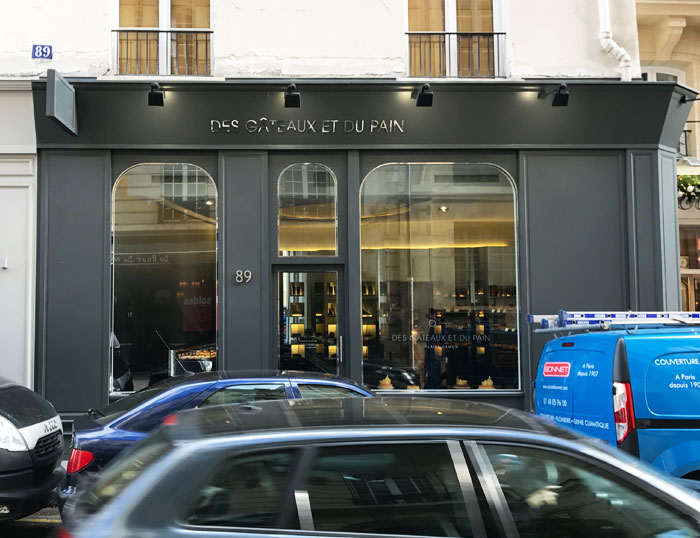 Des gâteaux et du pain has impressive exterior.
The exterior that does not seem to be a bakery or cake shop, is mistaken for a boutique or a jewelry shop.
However, when you enter the store, there are so many delicious products that you wonder which one to buy.
The way of display is also different from the traditional bakery.
Bread and cookies are displayed on the right side.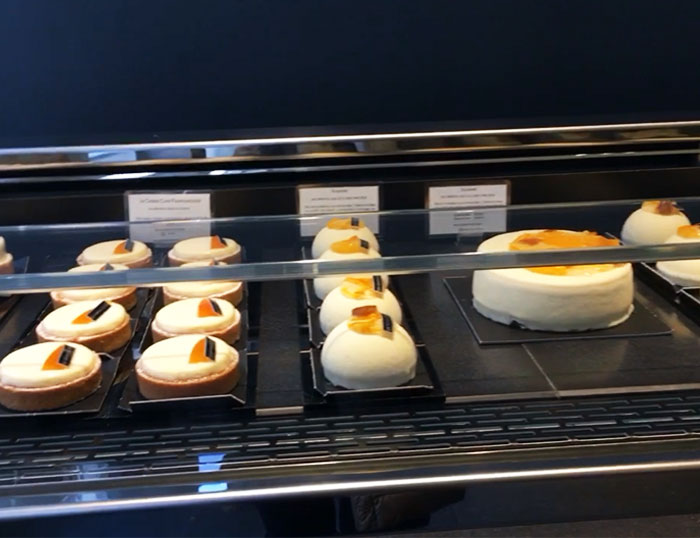 Cakes are lined up on the left side.
And each one is displayed in a very beautiful.
I forgot to explain, but the shop name Des gâteaux et du pain means "sweets and bread".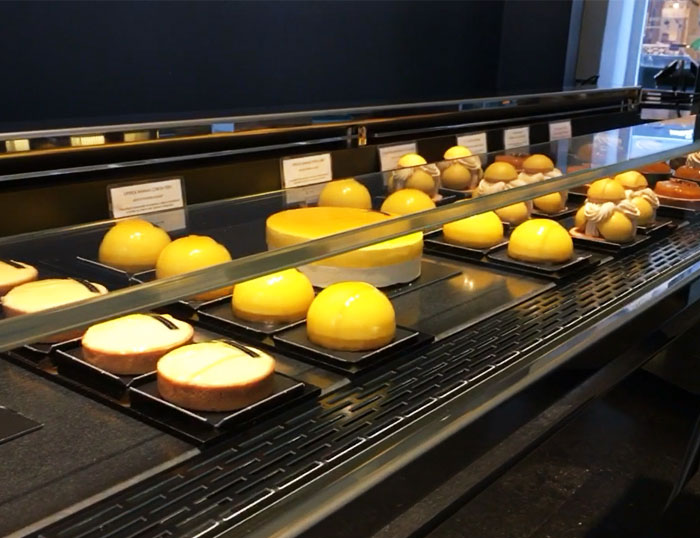 The price is higher than that of a typical bakery in Paris.
I think the taste is at the top of Paris.
The cake menu changes depending on the season.
All the products have a high level and are delicious, but the croissant is recommended.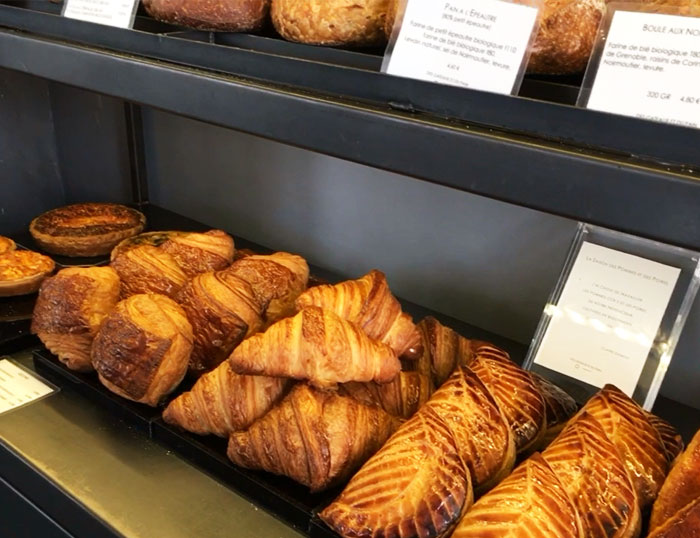 It is one of the best in Paris.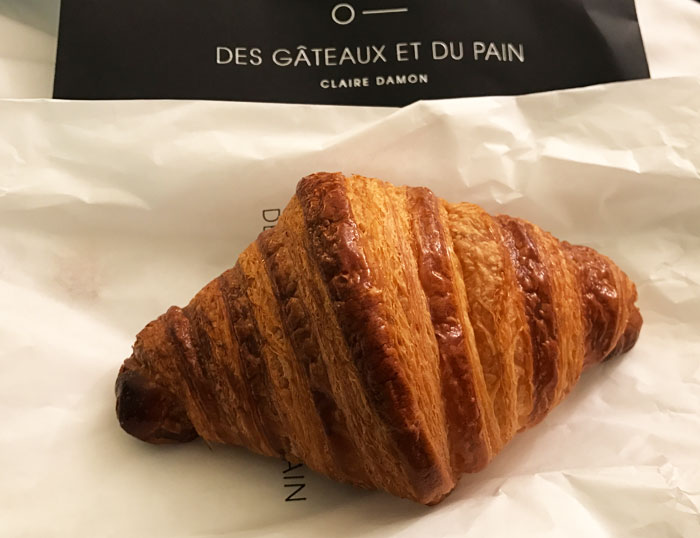 The butter flavor and crispy texture are wonderful.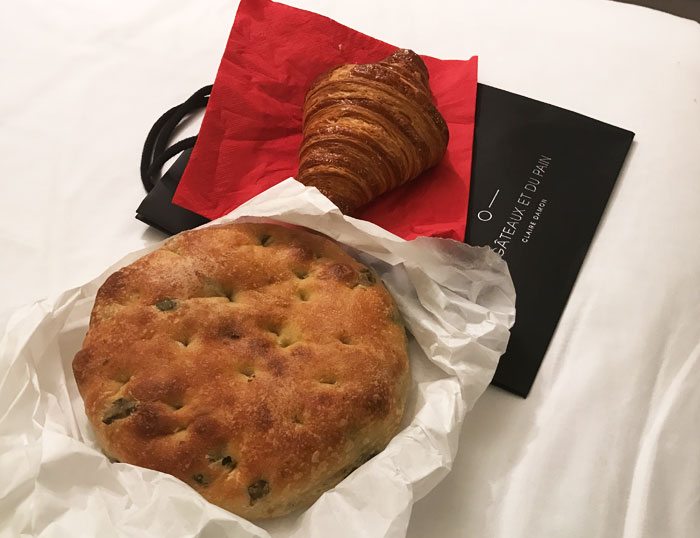 This isfocaccia.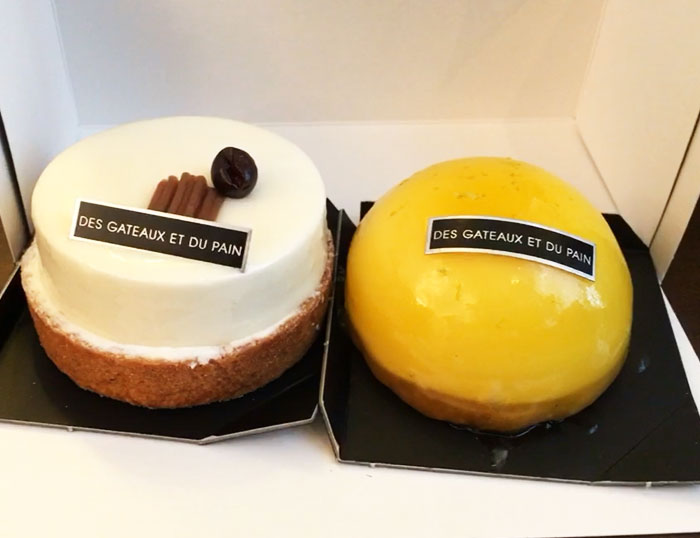 For cakes, select these two types.
It seems that the lemon and the other were raspberries.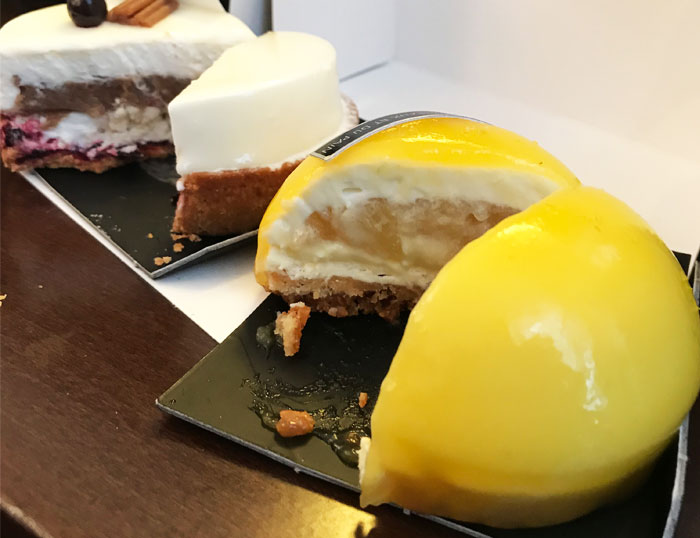 This is a cross section.
Both were very delicious.
Not only the taste, but also the appearance and beauty are recommended points.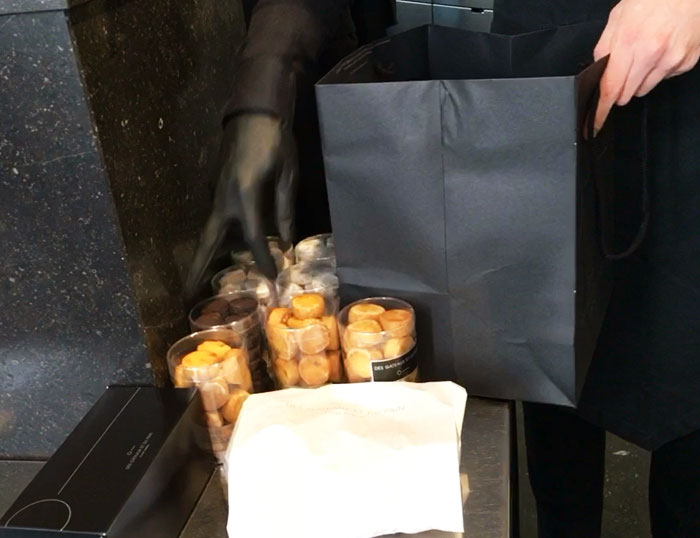 And don't forget cookies.
It's a great souvenir, but it's a cookie that's so delicious that you don't want to give it to others.
But if you give it as a souvenir, you will surely be pleased.
Since no additives are used, the expiration date is short, so it is recommended to eat as soon as possible.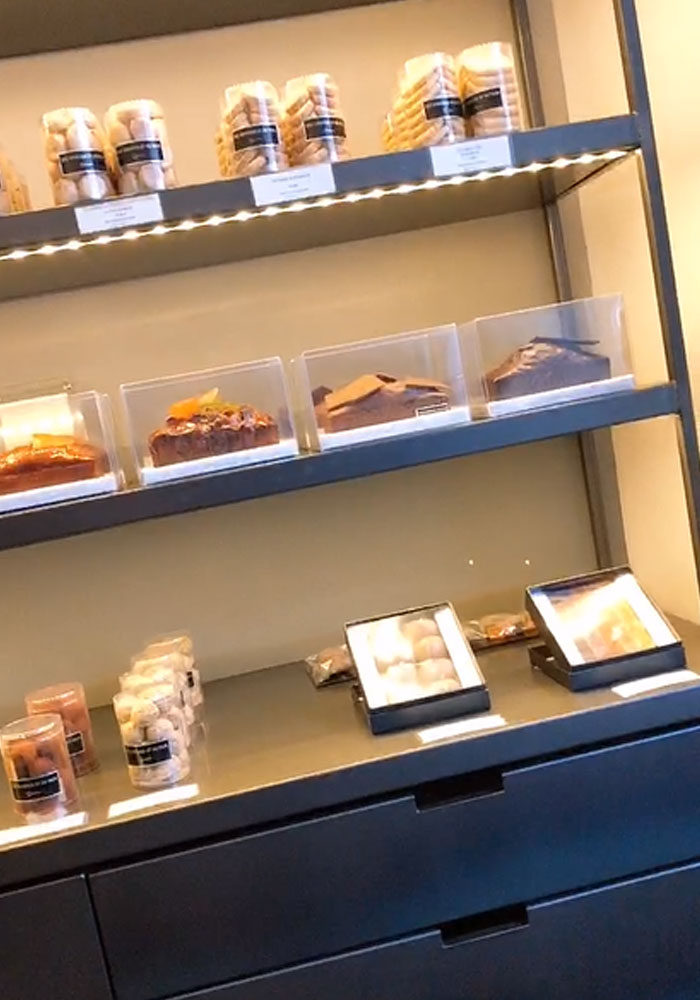 Cookies etc. are displayed as shown in this picture.
It's easy to pick up what you buy, but don't pick it up.
Whether the store is crowded or vacant, ask the staff to pick up the items on the shelves.
Summary
How was it?
The overall rating is as follows on a 5-point list.
Des Gâteaux et du Pain
Taste: ★★★★★
Exterior: ★★★★☆
Interior: ★★★☆☆
Price: ★★★★☆
Store clerk : ★★★☆☆
Easy to purchase: ★★★☆☆
Location: ★★★★★
The taste is perfect.
I like the exterior is simple and modern, so ★4.
The interior is ★3.
The price is high, but considering the taste, there are ★4.
The store clerk are ★3.
However, I think it depends on the staff.
The easy to purchase is ★3.
The location is ★5.
You can also walk from Bon Marche, so you can buy it after shopping at Bon Marche and return to your hotel.
In addition, it is a short walk from the metro station, and it is a safe place, so you can purchase it with confidence.
I don't think you'll get lost.
For now, if you want to eat delicious bread, stop by Des gâteaux et du pain.
I don't think you will regret it.
Thank you for reading to the end this time.