This time, I would like to introduce you to Boulangerie Montgolfière, a bakery in the 17th arrondissement of Paris.
It is a bit far from the metro station, so you have to walk to get there.
If you don't like to walk, you can take a bus.
The best way to get there is to get off at Pierre Demours on line 92 or 93.
There is also an eat-in corner, so you can eat inside the bakery.
Overall, the level of this bakery is very high, and it is a must-visit for all bread lovers.
Boulangerie Montgolfière
Practical information
Boulangerie Montgolfière
address:49 Rue Laugier, 75017 Paris, France
Business hours: Monday – Friday 07:00~20:00, Saturday 07:00~19:00
Closed: Sunday
Nearest station: Pereire Line3
Characteristics of a bakery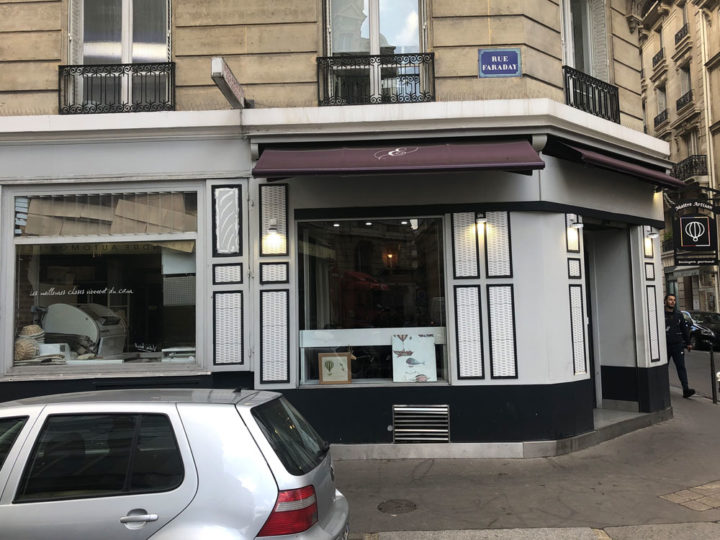 Boulangerie Montgolfièreis very particular about the ingredients they use to make their products.
Of course, like all good bakeries in Paris, Boulangerie Montgolfière uses mostly red-labeled ingredients.
The red label, called Label Rouge, is a sign that only ingredients that have passed strict standards are allowed to appear on the label to measure the safety of their quality.
The criteria are many and varied, and it is a sign of trust that is finally recognized after being reviewed by consumer groups, the Ministry of Economy, the Ministry of Agriculture, and other organizations.
In addition, the Label Rouge is not granted once and forever; ingredients that do not meet the standards are immediately banned from being labeled, a true sign of taste and trust.
In addition, while they are particular about the ingredients they use, the prices are set at a reasonable level because they want everyone to be able to eat safe and delicious bread every day.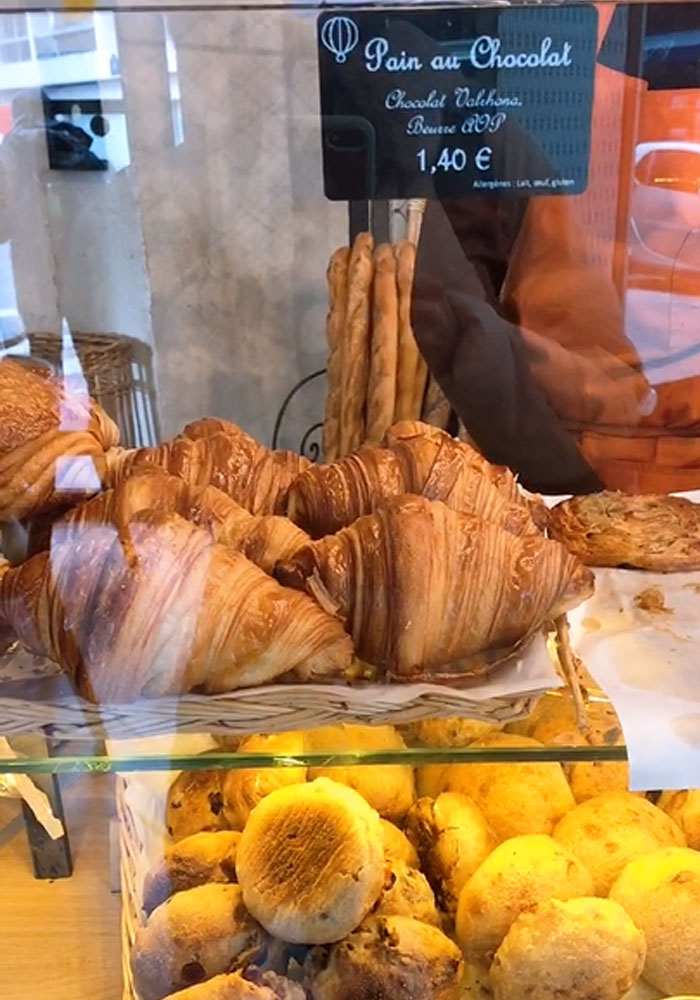 The products are displayed neatly and are very easy to see.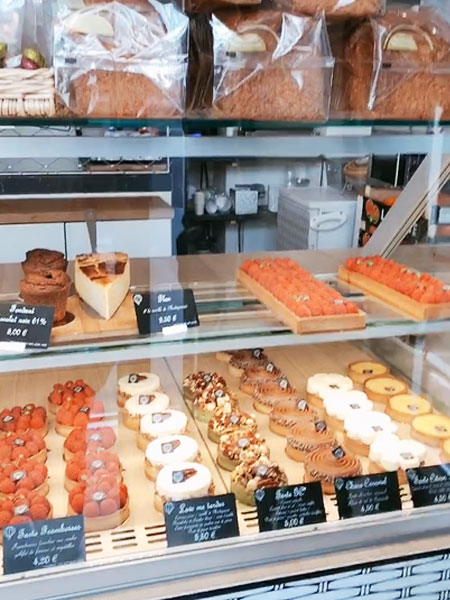 The cakes also look very delicious.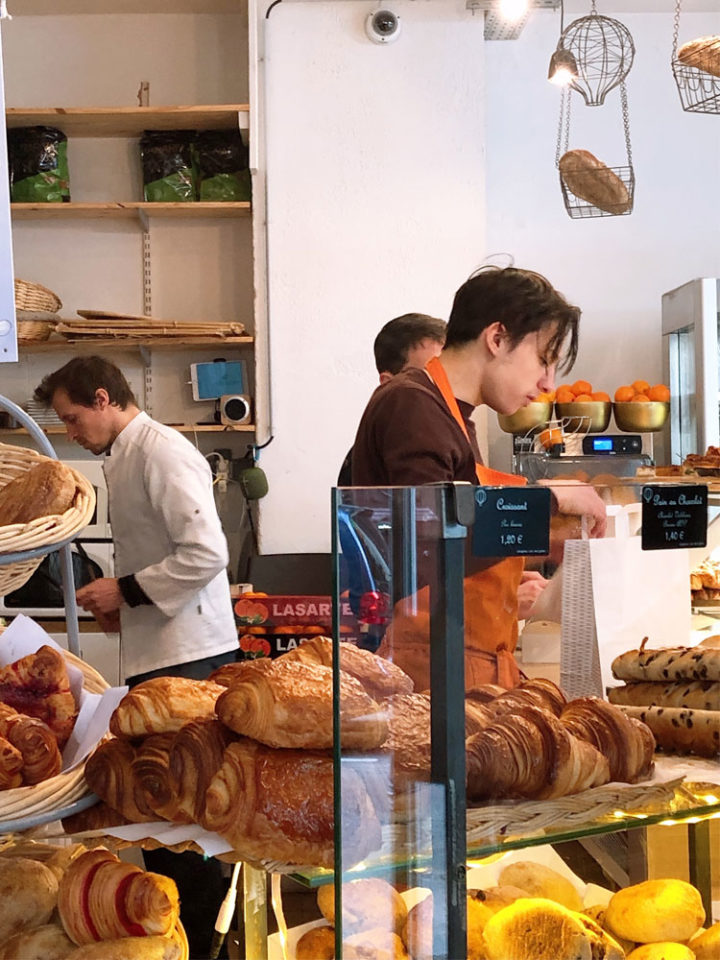 The bakery is clean and has a pleasant atmosphere.
The clerks are also brisk and helpful.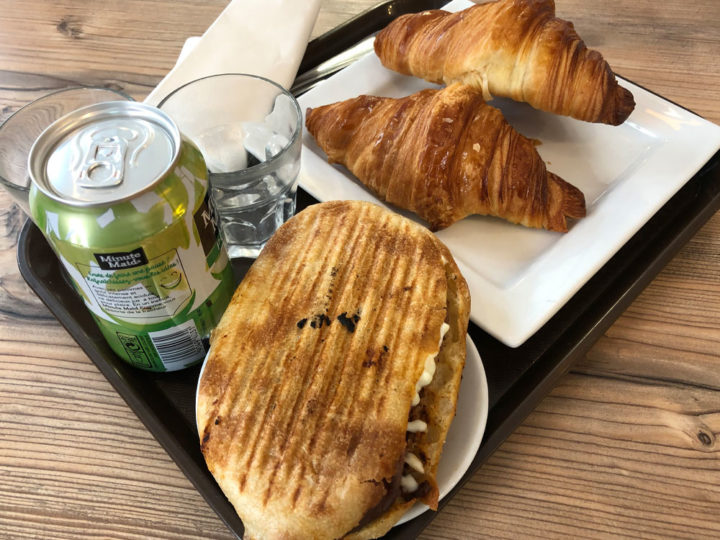 This is the set I bought this time.
I also highly appreciated the thoughtfulness of the service, such as the two cups for one bottle of juice.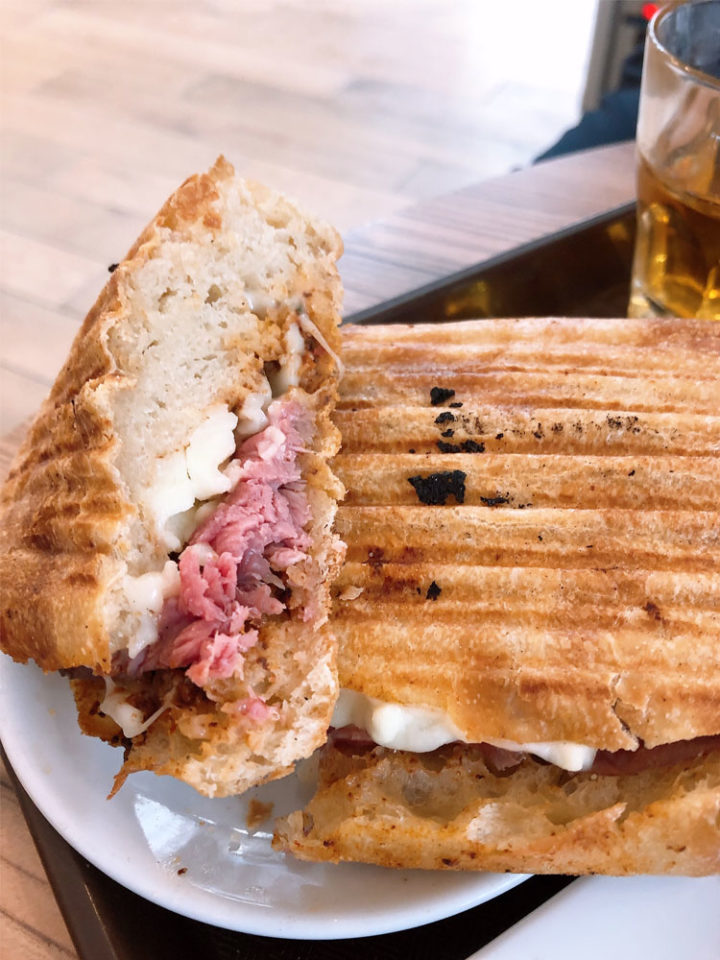 They heated it up well and it was really delicious.
To our surprise, the chef himself responded to our request.
Moreover, even the croissant was heated up for us.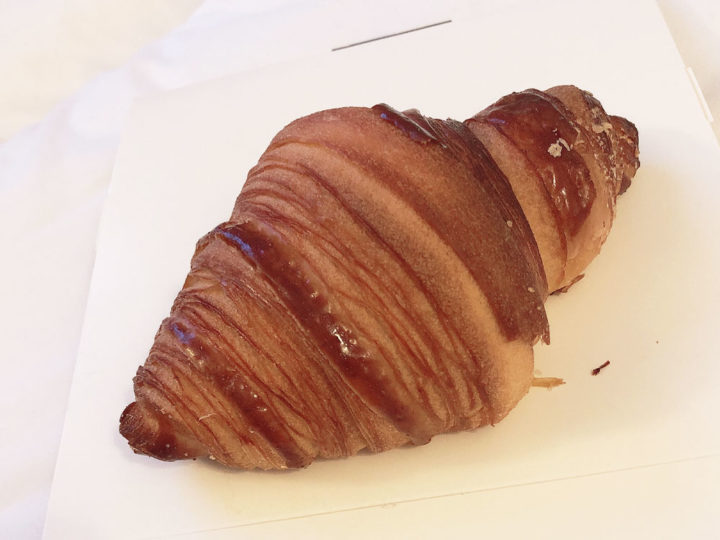 When I left the bakery, I of course ordered an extra croissant to take home.
Summery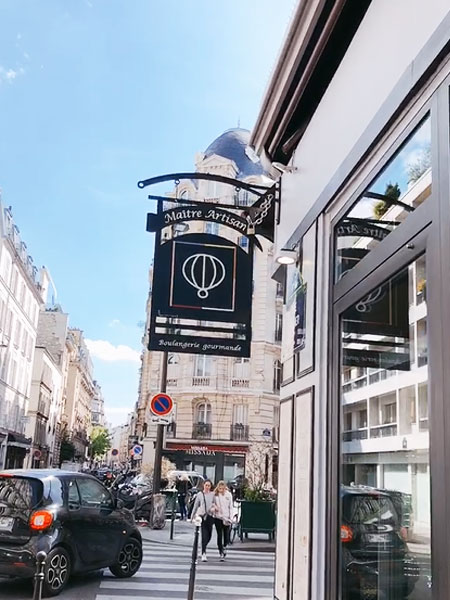 How was it?
The overall rating is as follows on a 5-point list.
Boulangerie Montgolfière
Taste:★★★★★
Exterior: ★★★★★
Interior: ★★★★★
Price:★★★★★
Store clerk : ★★★★★
Ease of purchase: ★★★★★
Location: ★★★☆☆
As for the taste, I have no complaints and give it 5 stars.
I would like to try different breads and desserts next time.
The exterior also gets 5 stars.
It's simple and clean, with no unnecessary logos or advertisements, and a very clean exterior.
However, I felt that the balance with the surrounding buildings and stores was a little less than ideal.
(This is due to the fact that there are no fashionable shops around. )
The interior view is also 5 stars.
The products are very easy to see and there is plenty of space.
It also has an eat-in space, which is also very important.
The price is also 5 stars.
The clerk also gets 5 stars.
All the clerks were doing a high level of work.
I also give it 5 stars for ease of purchase.
Even if you don't understand the language, they will take care of you properly without being unpleasant.
Each product was easy to see and very easy to choose.
The location is unfortunately a 3 star.
No complaints, but it is a bit far from the center of the city.
It is not easy to get to from the metro station, so it is better to take a bus.
Overall, the rating was quite high.
Everything was perfect except the location.
I really want to go to this bakery every day.
If you are looking for a good bakery in Paris, this is the place you should visit.
I, too, can't wait to revisit this place next time.
Thank you again for reading to the end of this article.