Thierry Marx La Boulangerie in Saint-Augustin is the first bakery to be opened by a star chef.
The store is located a little off the main street and is easily recognized by the large sign of Thierry Marx.
The sophisticated design of the bakery is eye-catching, and the interior is made with great care.
It's not a tourist attraction, but it's a must-visit for bread lovers.
Thierry Marx La Boulangerie
Practical information
Thierry Marx La Boulangerie
Address:51 Rue de Laborde, 75008 Paris, France
Business hours: Monday – Saturday 07:30~20:00
Closed : Sunday
Nearest station: Saint-Augustin Line9
History
The boulangerie was opened by Thierry Marx in 2016.
Thierry Marx was trained at Robuchon and Taillevent, and was awarded a Michelin star in 1988.
In 1991, he was awarded two stars, and in 2001, he opened his own eponymous restaurant at the Mandarin Oriental Hotel in Paris.
Today, he is one of the most famous chefs in France.
Features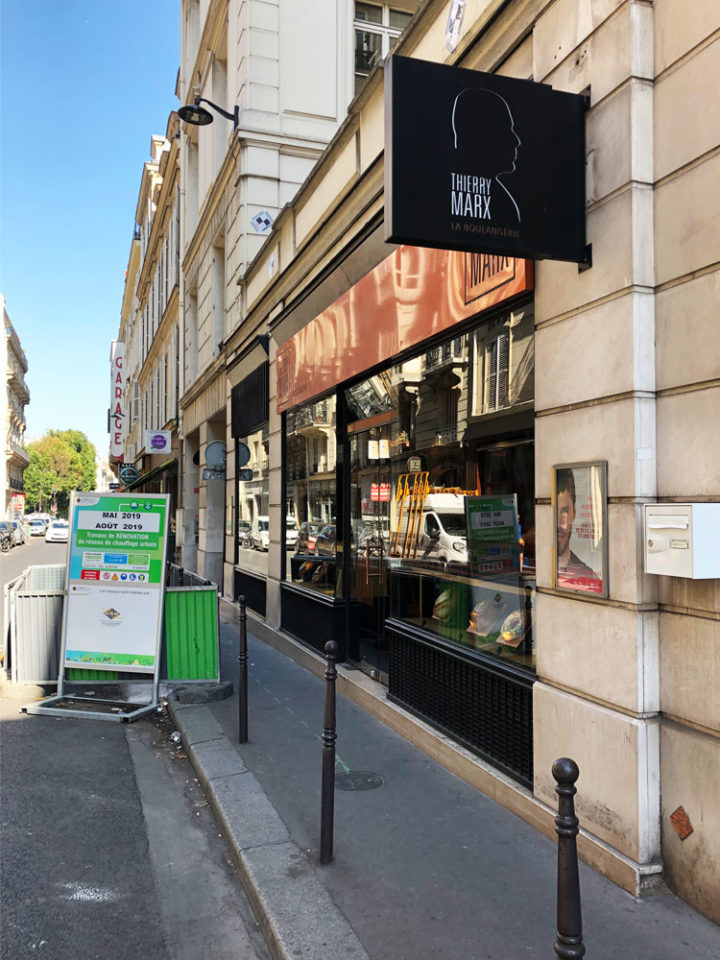 The exterior of the restaurant blends in with the surrounding buildings, but the large black signboard is noticeable even from a distance.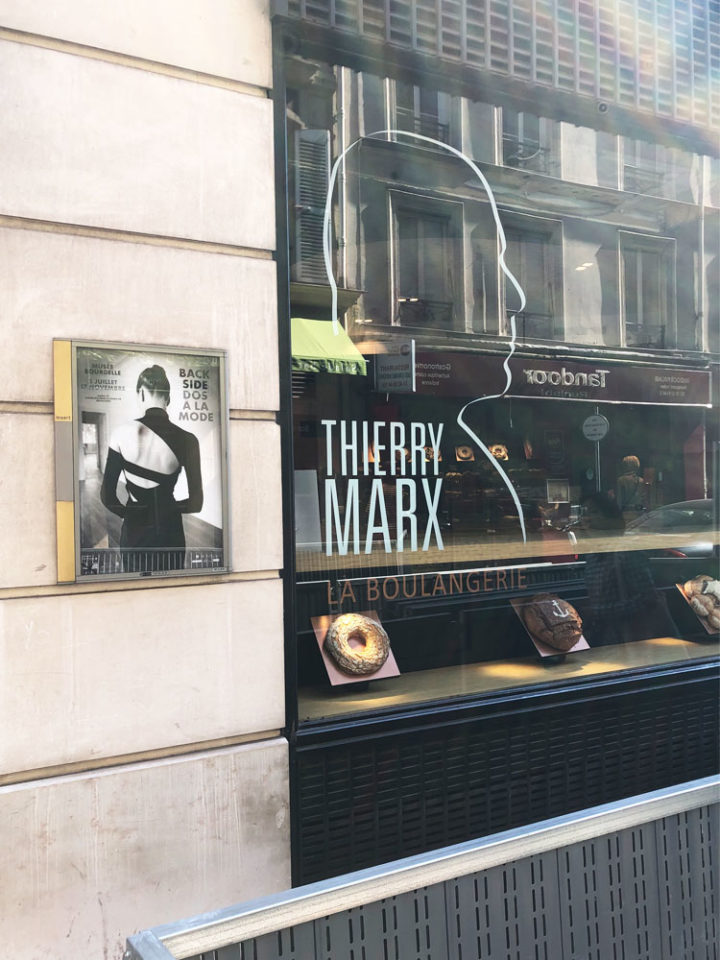 The store's logo, which depicts the face of Thierry Marx, is eye-catching.
It is a modern and stylish bakery.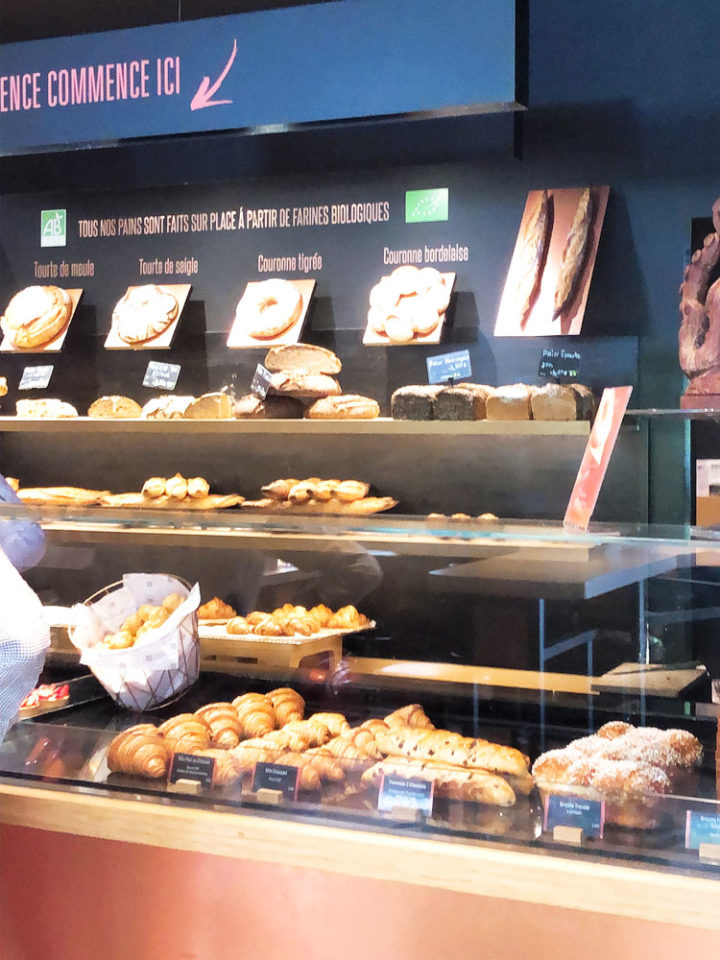 The store has a large space and the products are easy to see.
The breads are also displayed in open cases, which makes it look different from a regular bakery.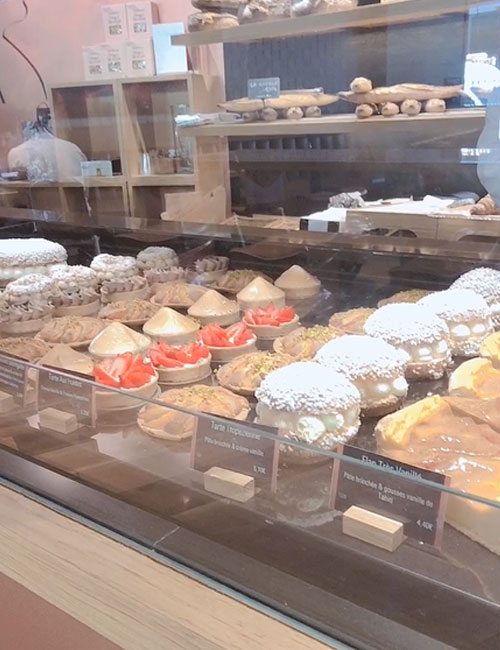 There is also a wide selection of cakes.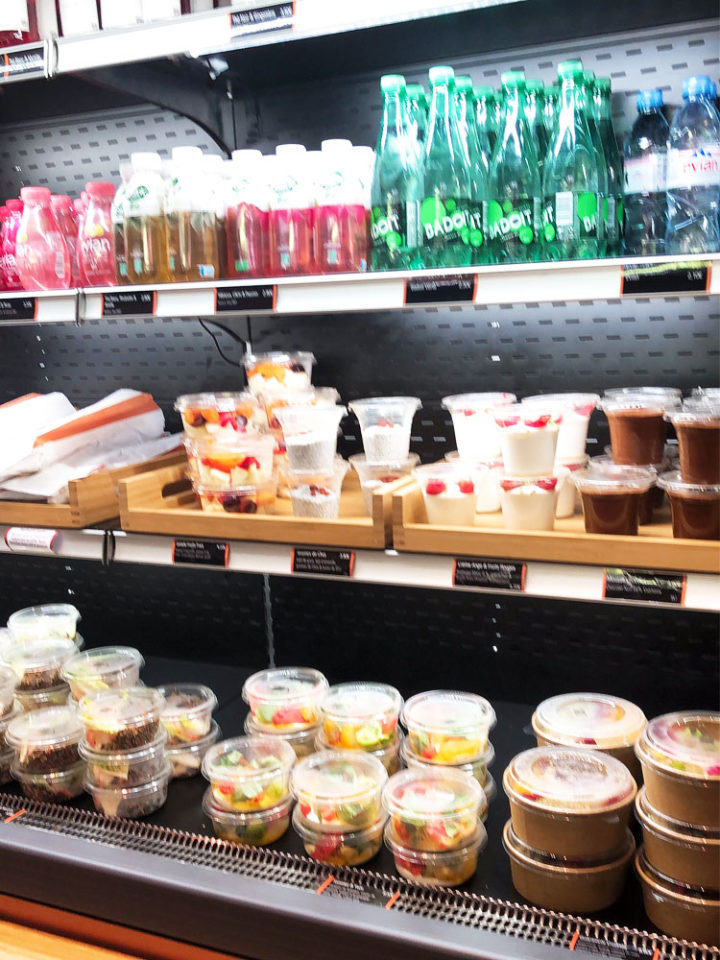 In addition to the usual breads and desserts, there are also many take-out items available for purchase.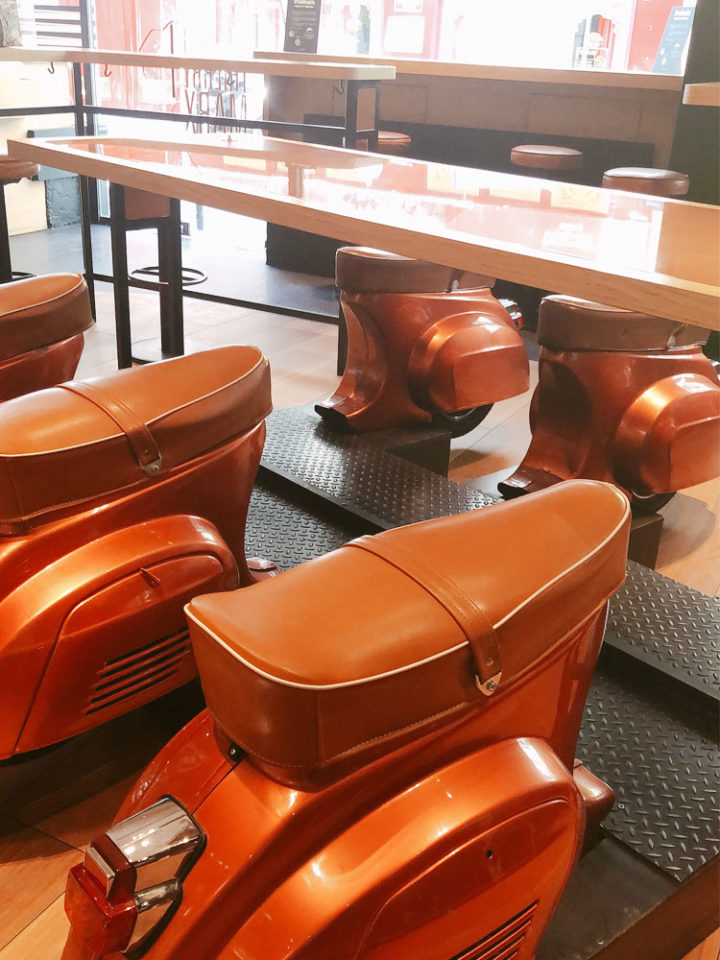 An eat-in space with stylish chairs lined with motorcycle seats.
There's plenty of space.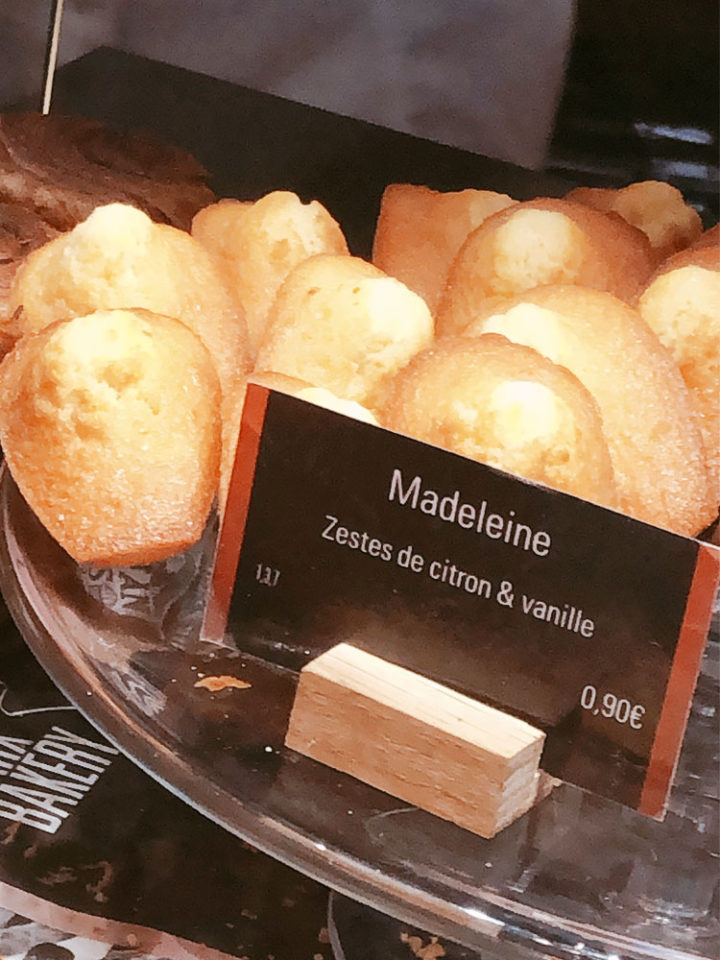 Madeleines are also delicious.
But the price is a bit high.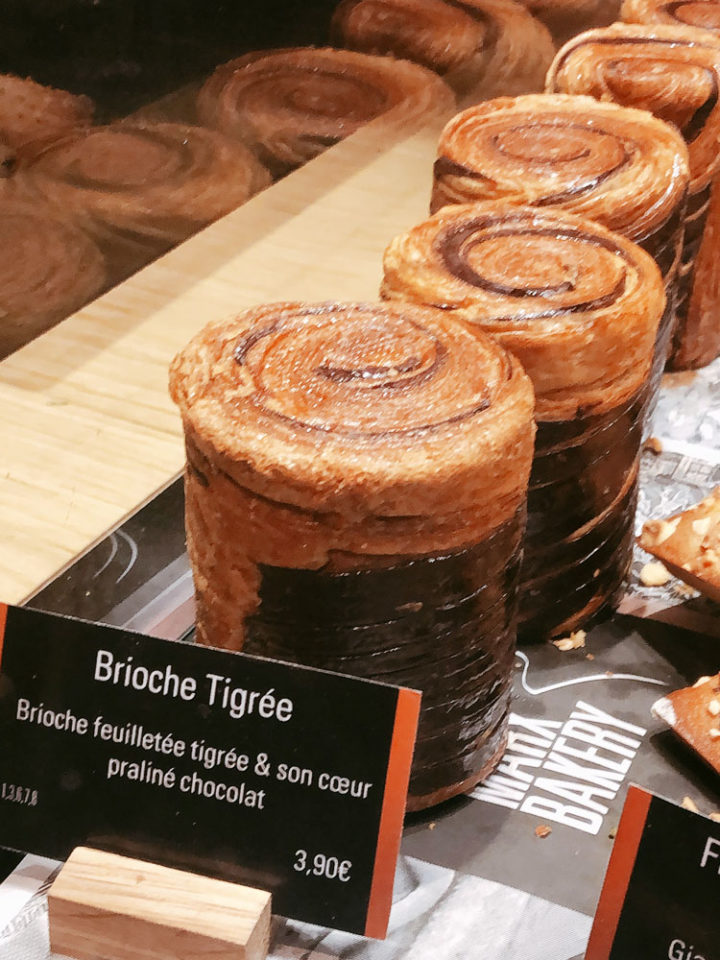 This is a brioche that you won't find in many other stores.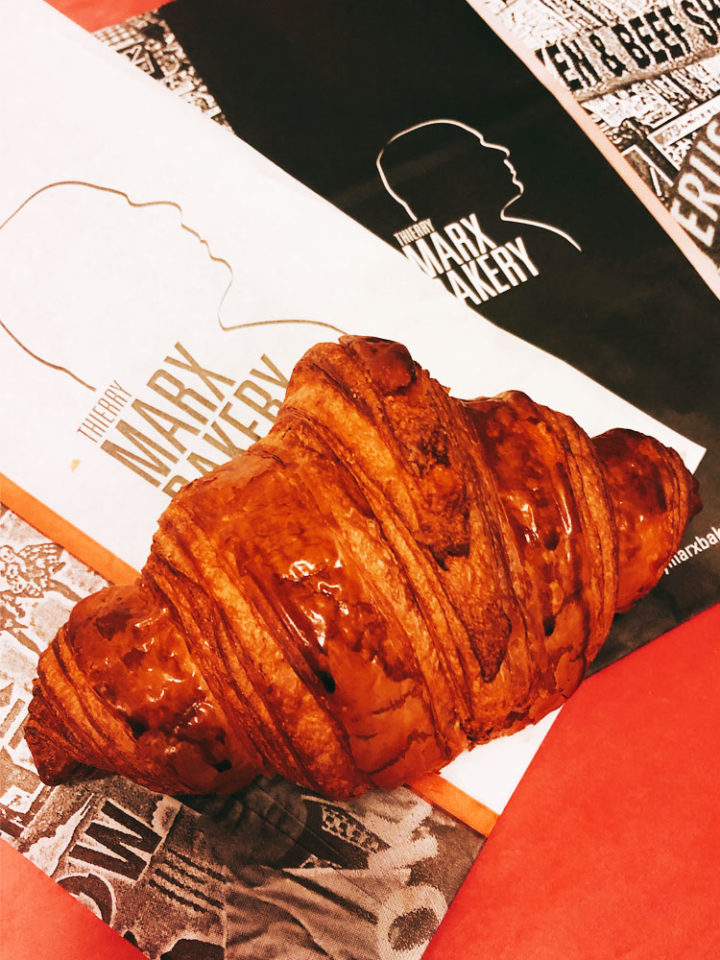 This time, I bought a croissant.
I will always buy from any store.
It was crispy, buttery, and delicious.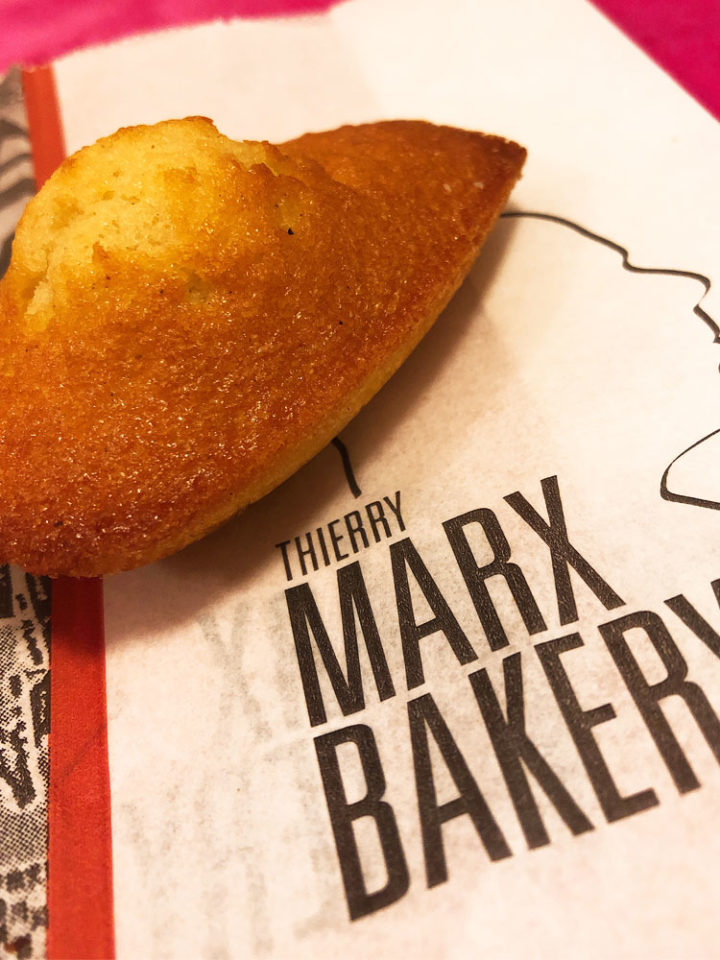 Then there are the fine madeleines.
The taste was normal.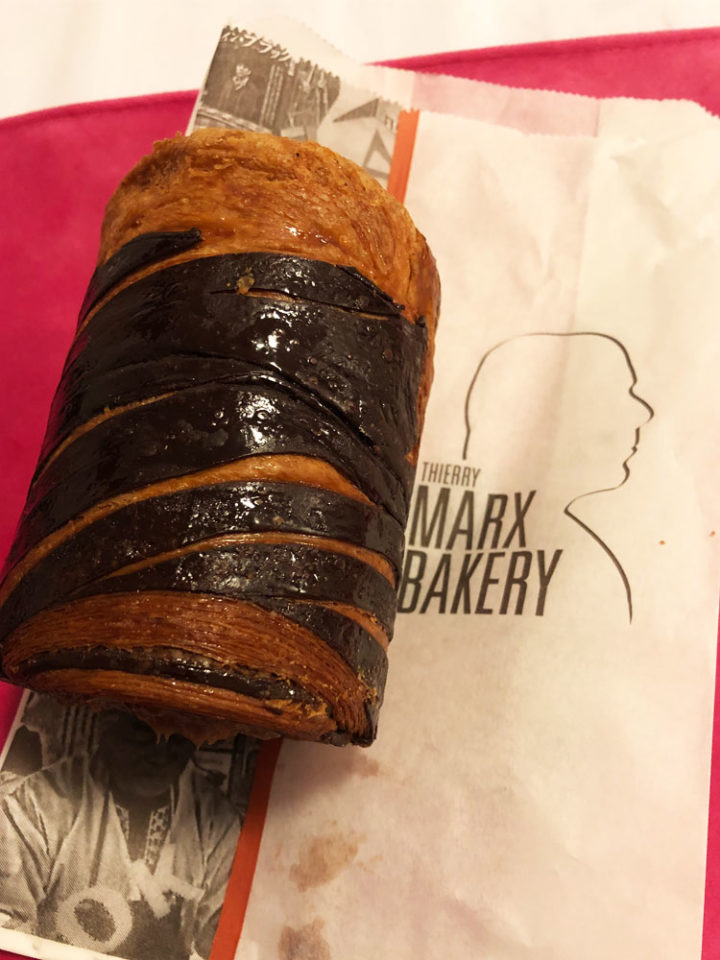 And the brioche I mentioned earlier.
I imagined it would have a very distinctive taste, but when I tried it, it was very ordinary.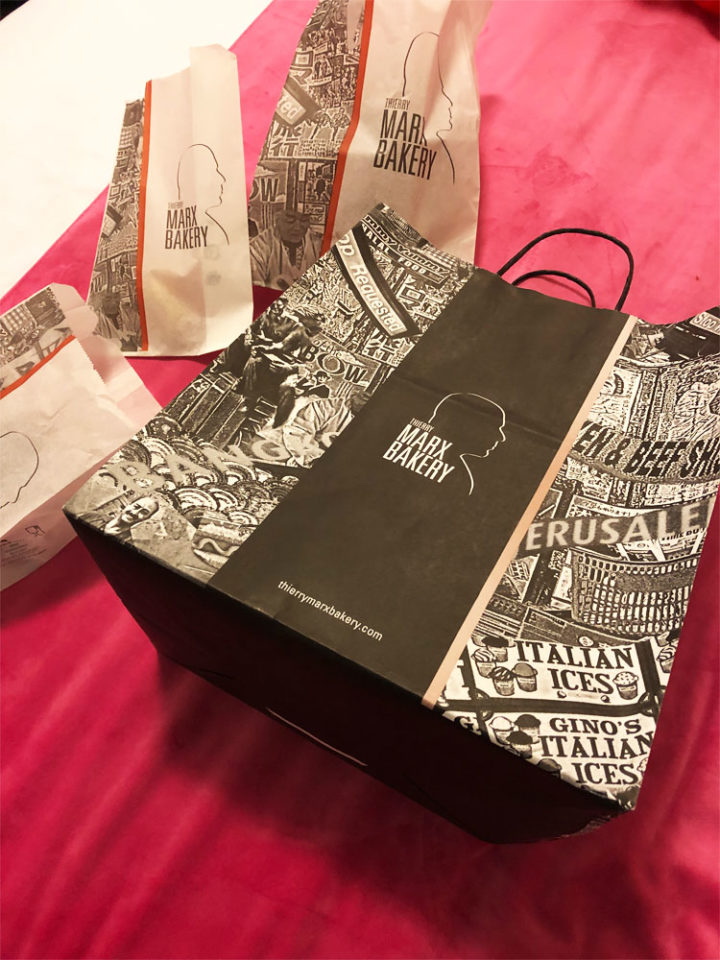 There's a lot of care put into the paper bags and the bags that hold the bread.
I think there are few bakeries in Paris that are so particular about their packaging.
Summary
The overall rating is as follows on a 5-point list.
Thierry Marx La Boulangerie
Taste:★★★☆☆
Exterior: ★★★☆☆
Interior: ★★★★★
Price:★★★☆☆
Store clerk : ★★★☆☆
Ease of purchase: ★★★★★
Location: ★☆☆☆☆
The taste is very normal.
Maybe it was because my expectations were so high that I felt that way, but I felt a little inadequate.
The exterior is modern and simple.
However, the store's logo is a bit persistent.
The bakery was very spacious and had a good eat-in area, which was very nice.
The products are very easy to see, so it is easy to choose what to buy.
Prices are generally high.
I think it can't be helped since they are very particular about paper bags and such, but it would be nice if they were cheaper.
The clerk was quite normal.
The ease of purchase is good because the store is spacious, open, and not too crowded.
Even if you don't understand the language, pointing with your finger will be fine.
The location is unfortunately not very accessible.
If you are staying nearby, you should have no problem, but for the rest of us, we will have to take the metro or bus.
There are no tourist attractions in the area, so there is no reason to come here unless you want to stop by this store.
If you have time during your stay, please stop by and take a look.
Thank you again for reading to the end of this article.
The latest bakery rankings in Paris are available.
What is the rank of the bakery I introduced here?
Please check it out as well.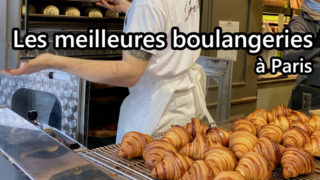 2022 Best Paris Bakery Ranking You'll definitely want to go
OneofthejoysofvisitingParisisvisitingbakeries.Overtheyears,Ihavevisitedmanydifferentbakeries,butwhenIvisitsomanybakeries...