The winner of the 2019 croissant competition is La Fabrique aux Gourmandises.
This bakery is located in a residential area in the 14th district on the outskirts of Paris.
Since there are no tourist spots nearby, this store is exclusively for bread lovers, but it is also a place you should visit at least once.
It's more of a local store than a tourist shop, so it's a great place to get a feel for everyday life in Paris.
La Fabrique aux Gourmandises
Practical information
La Fabrique aux Gourmandises
Address:82 Rue de l'Amiral Mouchez, 75014 Paris, France
Business hours: Wednesday – Sunday 07:00~20:00
Closed: Monday and Tuesday
Nearest station: RER B Cité Universitaire
HISTORY
Opened in August 2010 by Joel Portier and Lionel Bonnamy.
In 2017, the store will be solely owned by Lionel Bonnamy.
Switching materials to organic materials in 2018.
In 2019, the store will win first place in the Île-de-France croissant competition.
Features
Exterior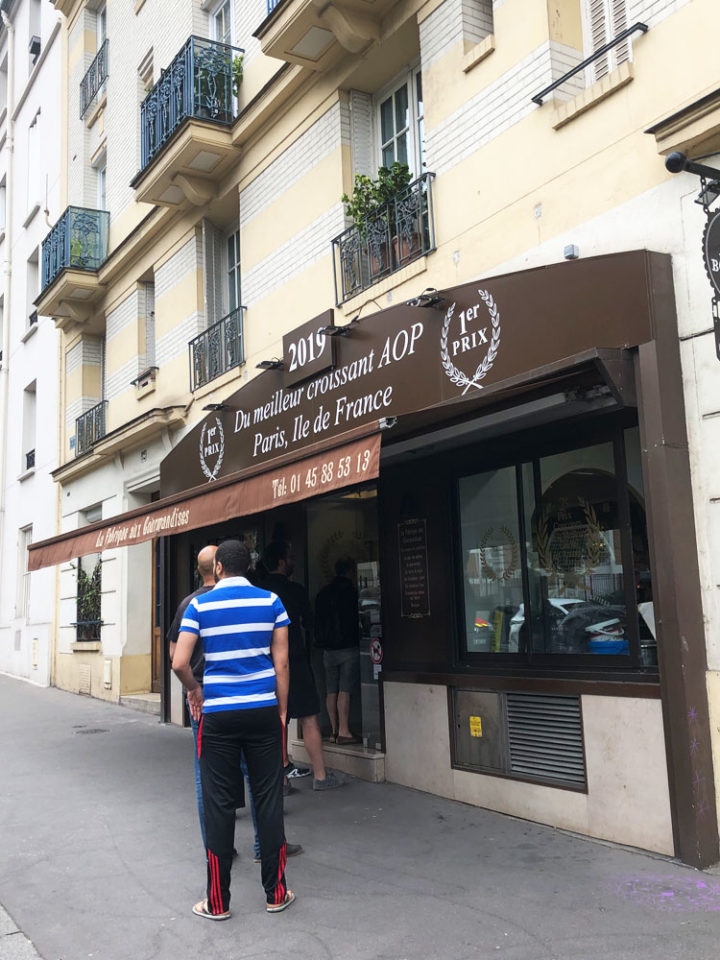 La Fabrique aux Gourmandises is located on Rue de l'Amiral Mouchez , near Parc Montsouris.
When we arrived, the line was already long.
The surrounding area is residential and there are no other stores in sight.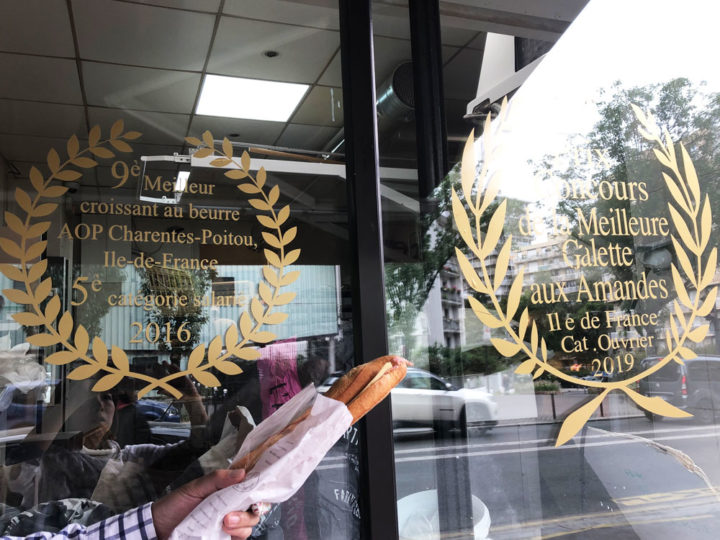 The window is covered with stickers from various awards received.
The overall exterior is simple, but the words "1st place in the 2019 Croissant Competition" are painted in large letters.
Interior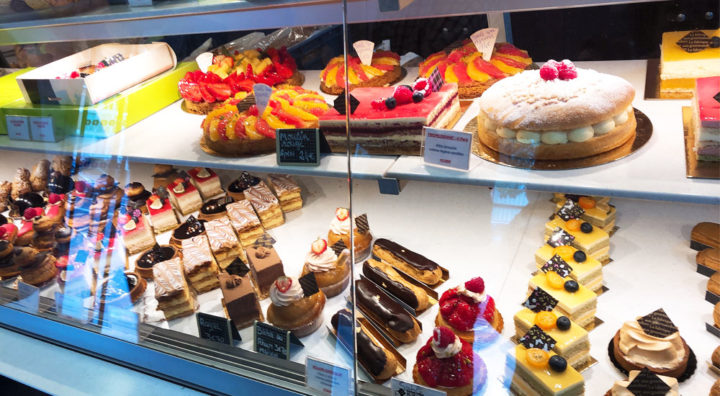 A line of delicious looking cakes.
There is a wide variety of products, but they are also reasonably priced, and I can't stop buying them.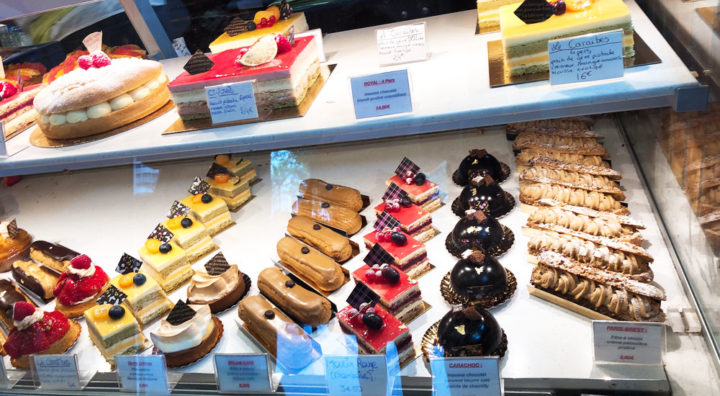 The eclairs and other sponge cakes also look delicious.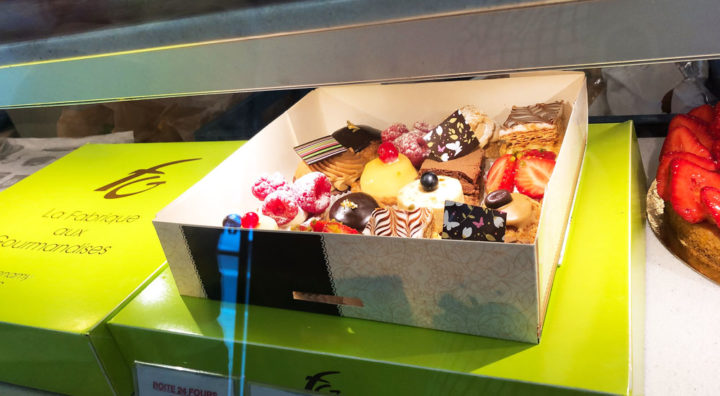 If you are confused about what to do, here are some choices.
Various cake combinations.
I'm sure you'll be quite satisfied with all of this.
Not only this store, but there are many cake shops in Paris where you can buy various cakes in miniature sizes.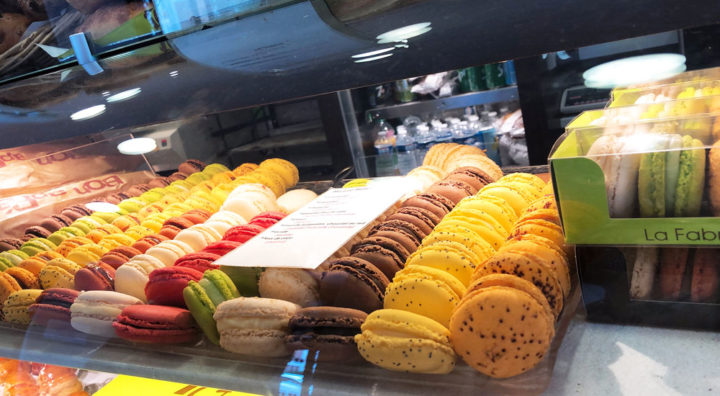 The classic macaroon is also recommended.
Macarons that are not frozen and have a handmade feel are one of those items you can't miss.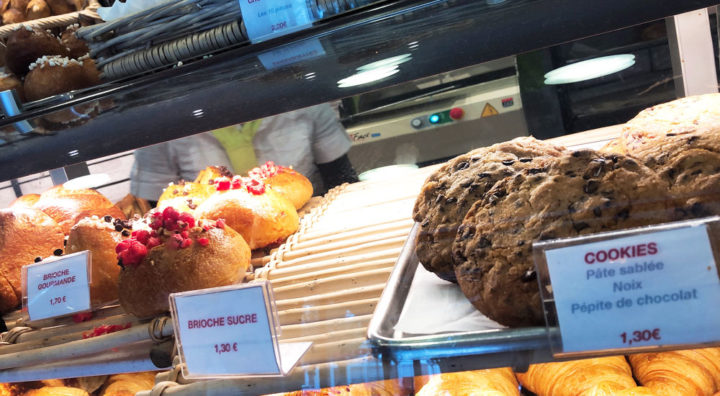 There is also a wide variety of cookies and brioche.
This is a brioche with olives and bacon, sold by weight.
100g, or about 10 pieces, will cost you 2.2 euros.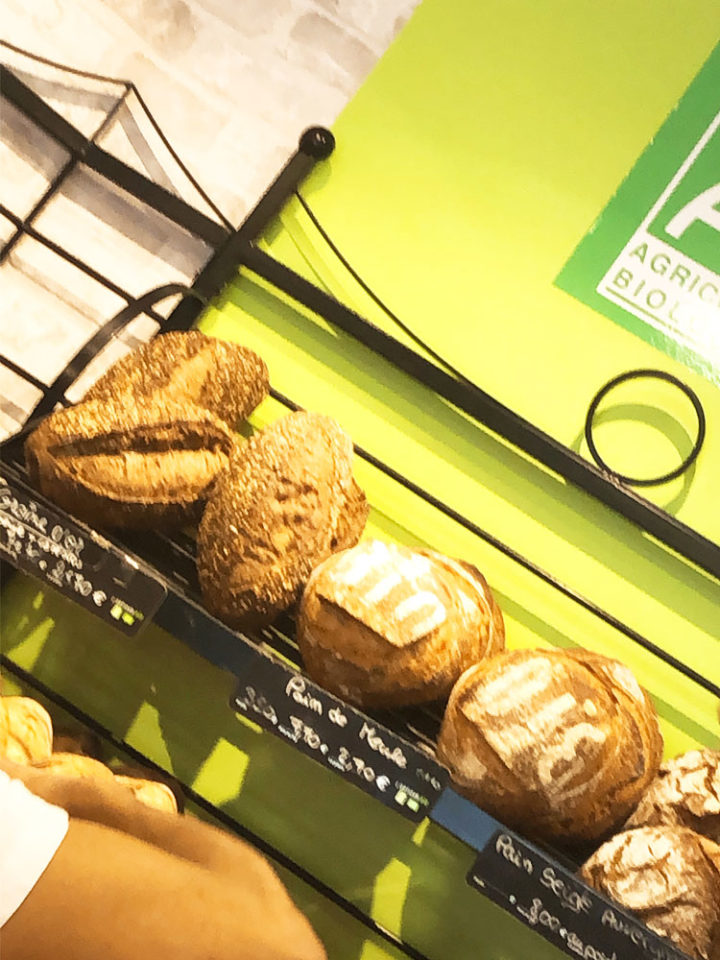 Traditional breads are also available, of course.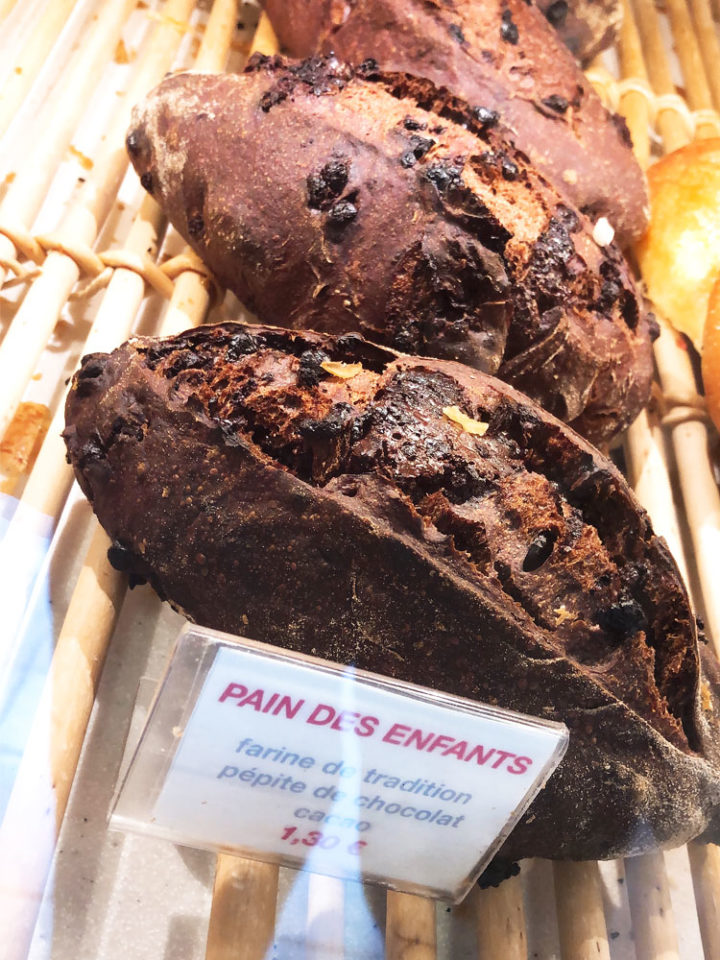 Hard bread with chocolates.
The chocolate is delicious and simple, but addictive.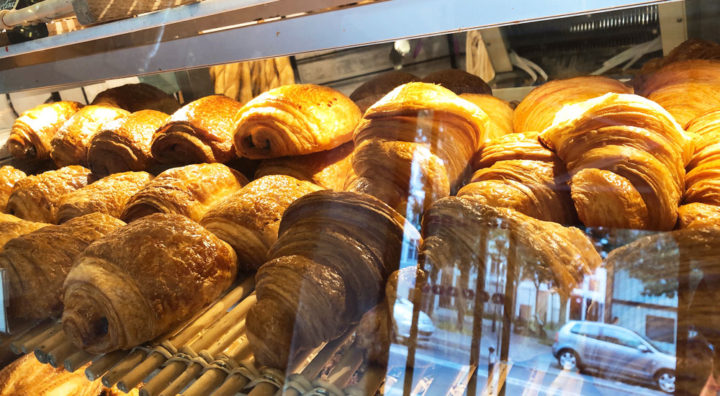 And here's the croissant that won first place in the croissant competition, 2019.
Next to it will be a line of pain au chocolat.
Since they use good butter, the dough is firm and has a great texture.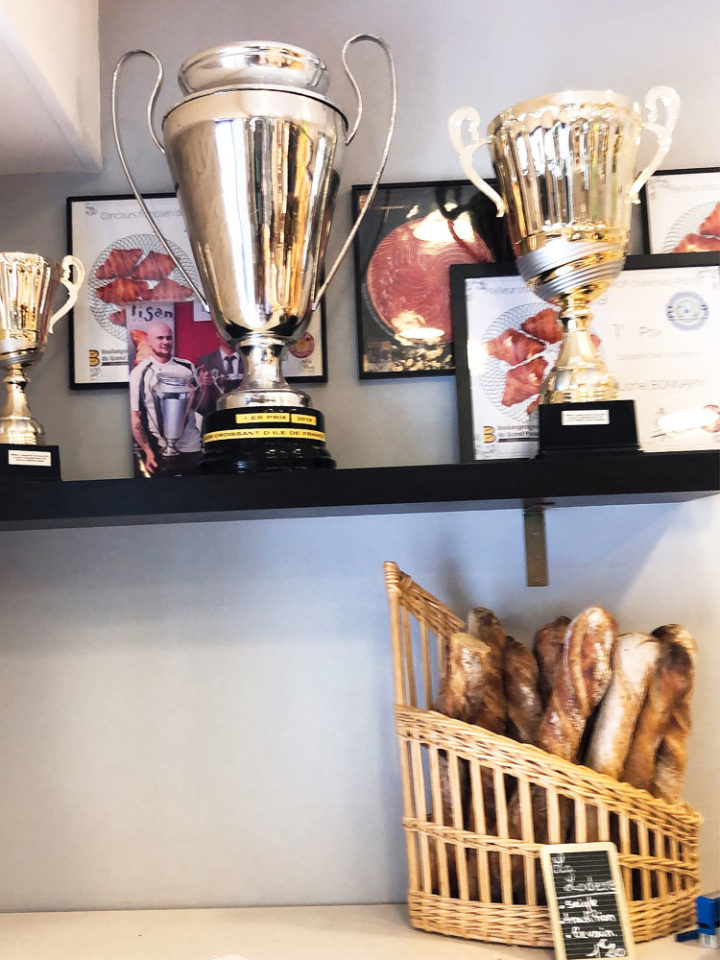 There are also many trophies displayed in the store.
Review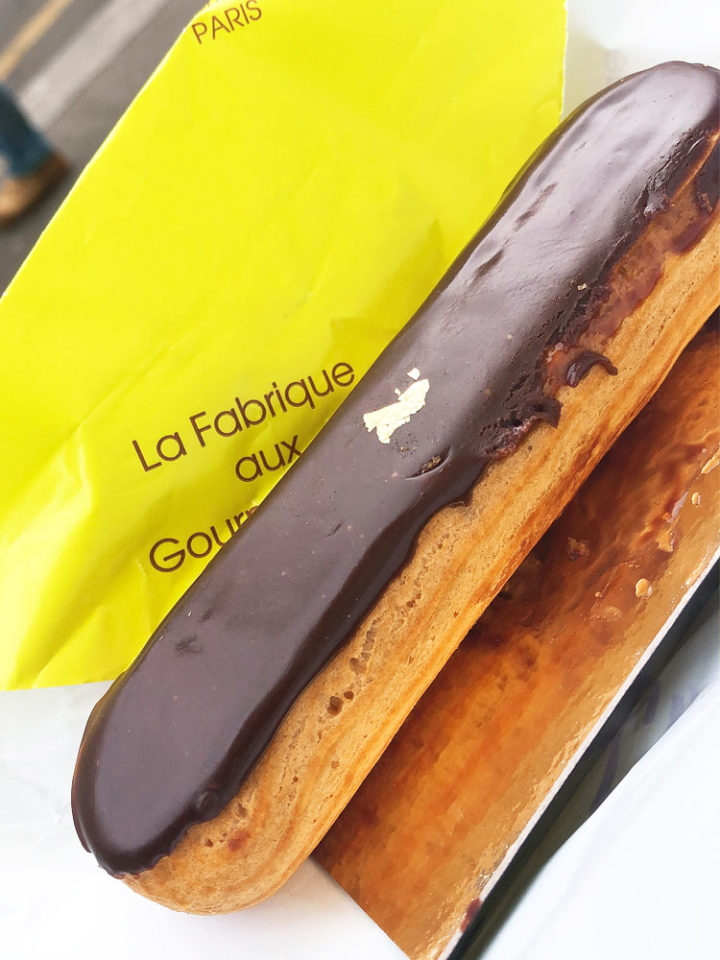 The éclair was very tasty, with a firm cream filling.
You will want to eat as many as you can.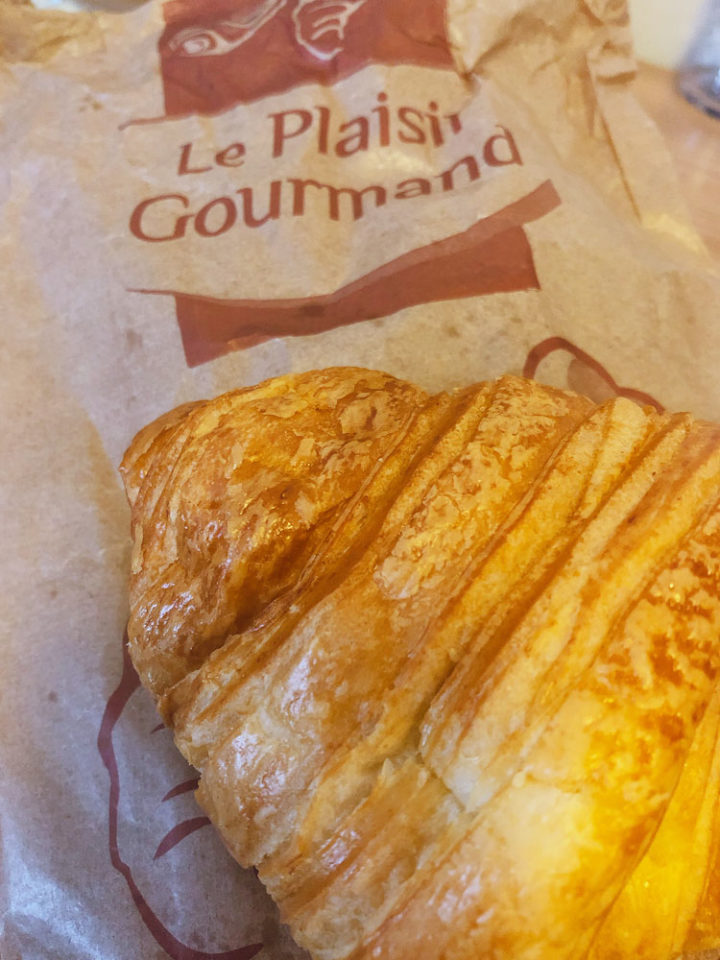 The croissant that won first place in the croissant competition.
It is a well-balanced croissant with a good butter flavor and a perfect degree of browning.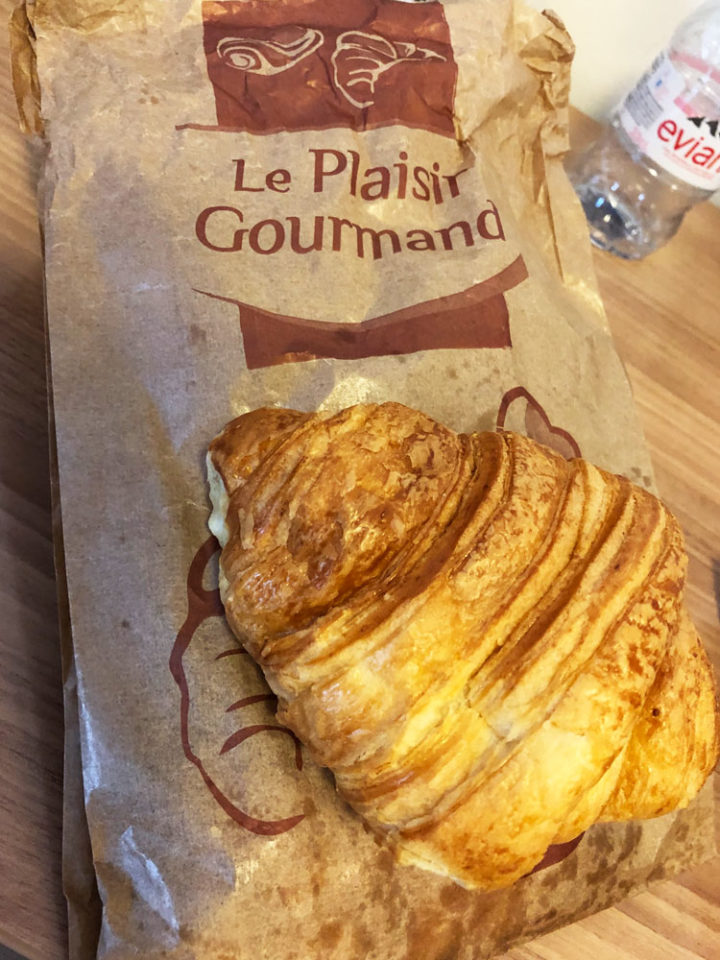 I have eaten many croissants in Paris, and this is one of the top croissants in my opinion.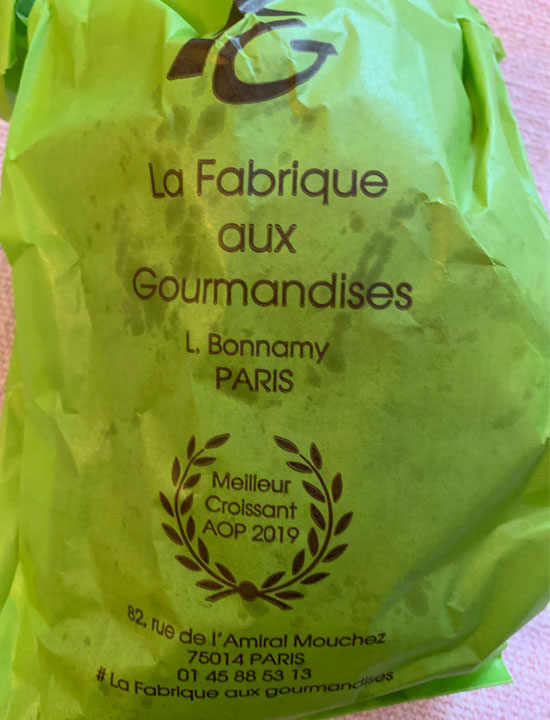 When I visited a short time after receiving the award, I noticed a slight change in the taste…
I hope it is just a coincidence, but I am worried about the future.
Summary
The overall rating is as follows on a 5-point list.
La Fabrique aux Gourmandises
Taste:★★★★☆
Exterior: ★★★☆☆
Interior: ★★★☆☆
Price:★★★★★
Store clerk : ★★★★☆
Ease of purchase: ★★★★☆
Location: ★☆☆☆☆
The taste is unquestionably 5 stars.
Not only the croissants, but everything in general was delicious.
However, on my second visit, the taste changed.
Overall, the taste was off.
Therefore, I changed it to 4 stars.
We will do more research in the next issue.
There is nothing special about the exterior or interior of the store.
Prices are reasonable overall.
I'm tempted to buy a lot of them.
The clerk was also very helpful.
The ease of purchase is good.
However, when it is crowded, there are many items to choose from, so decide on your items when you are standing in line.
The location, unfortunately, is not very good for travelers.
It's on the outskirts of Paris, and the only thing nearby is the Montsouris Park.
Also, the only access to the store is the RER B line.
(If you're used to taking the bus, you can also use line 67 to get there.)
If you have a lot of time to spare during your stay, it's good, but if you have a tight schedule, it's a bit tough.
La Fabrique aux Gourmandises is a must-visit for bread lovers, especially croissants.
It's a bit far from the center of the city, but I don't think you'll regret taking the time to stop by.
Fashionable and upscale bakeries are good, but local bakeries are also recommended.
Thank you again for reading to the end of this article.
The latest bakery rankings in Paris are available.
What is the rank of the bakery I introduced here?
Please check it out as well.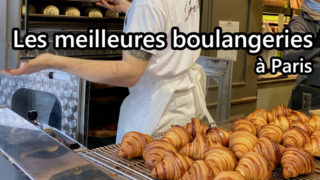 2022 Best Paris Bakery Ranking You'll definitely want to go
One of the joys of visiting Paris is visiting bakeries.Over the years, I have visited many different bakeries, but when ...