Le Grenier à Pain has opened a number of bakeries in Paris, but this one on Montmartre Hill is the winner of the Paris Baguette Competition.
Located right next to the Sacré Coeur temple, it is a great place to stop off during a sightseeing.
Le Grenier à Pain
Practical information
Le Grenier à Pain ABBESSES
Address:38 Rue des Abbesses, 75018 Paris, France
Business hours: Thursday – Monday.
Closed: Tuesdays and Wednesdays.
Nearest station :Abbesses Line12
History
It was opened by Mr Michel Galloyer, owner of the famous Le Trianon restaurant in Angers.
Mr Michel Galloyer has been awarded the prestigious Rabelais d'Or and a Mercure d'Or in France.
Today, Le Grenier à Pain has expanded its reach beyond France to Japan, China, Russia and the Middle East.
Features
The ABBESSES shop presented here is the winner of the baguette competition in 2010 and 2015.
Mr Djiblil has won the award both times.
Exterior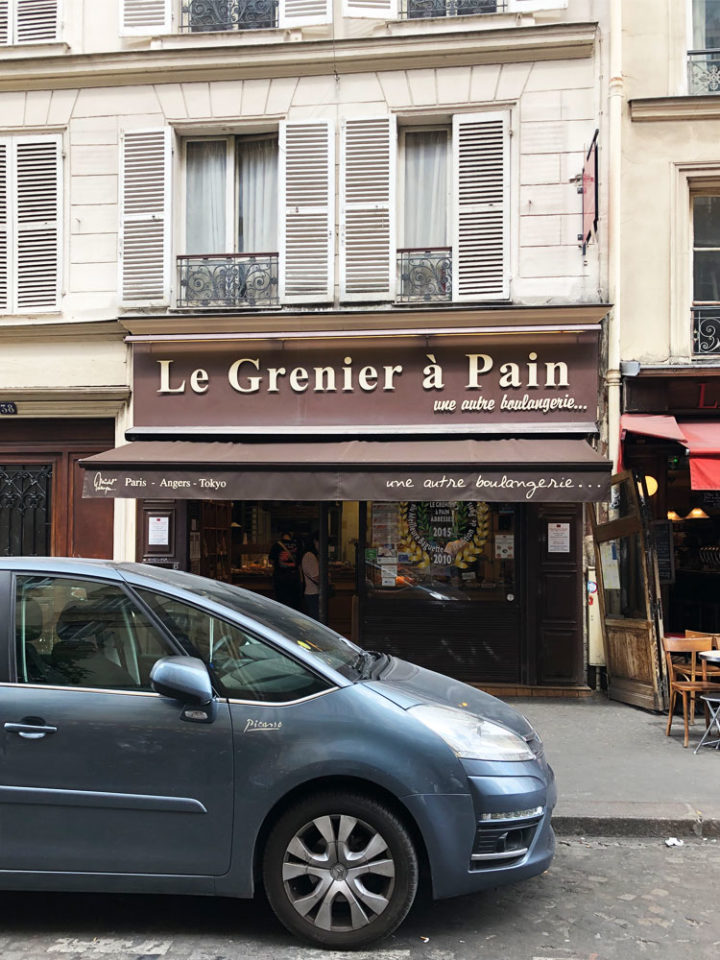 The shop facing Abbesses Street is a calm shop with a dark brown base.
If you don't walk carefully, you are likely to walk right past it.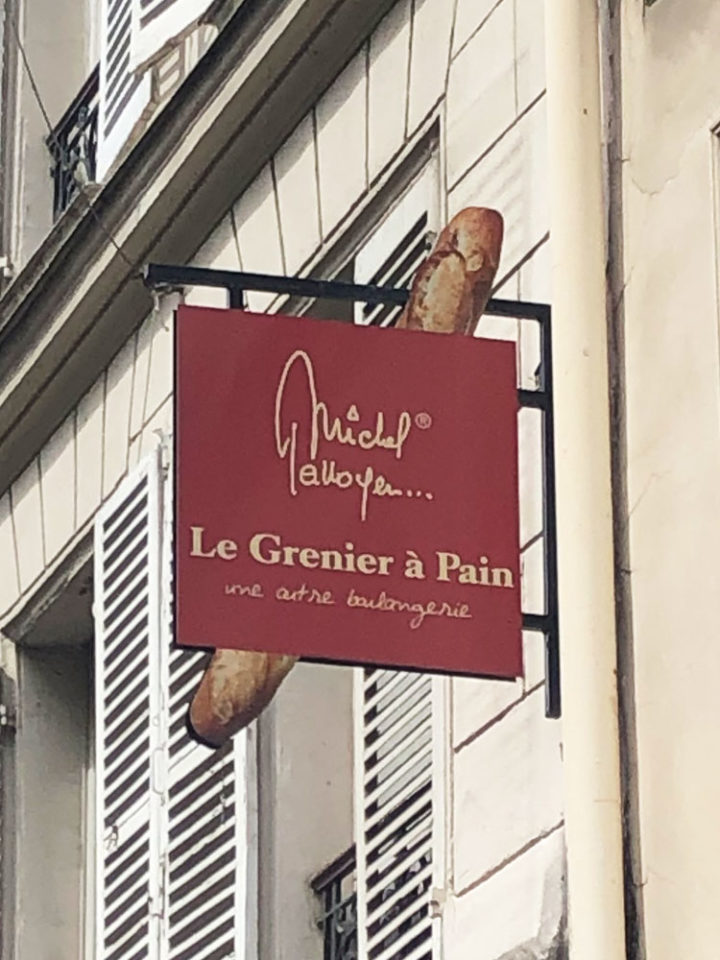 The signage is based on a baguette, which fits the image perfectly.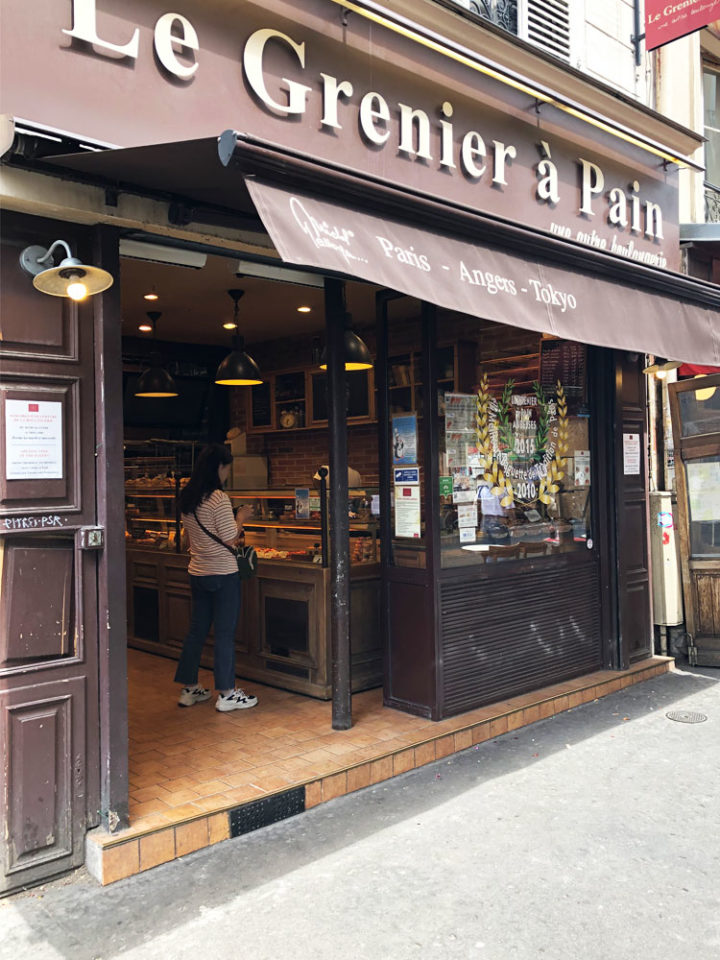 The shop is smaller, but the entrance is slightly wider.
The shop is easy to get into.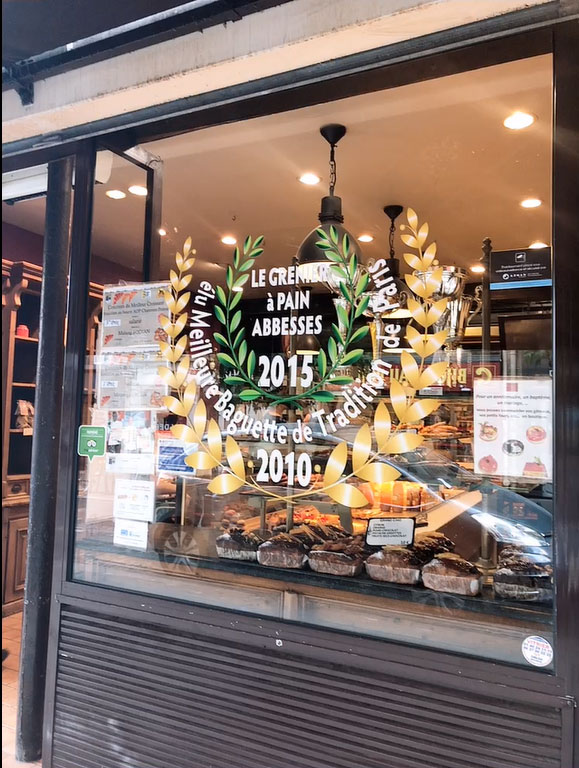 The 2010 and 2015 Baguette Competition winner stickers are prominently displayed in the window.
Interior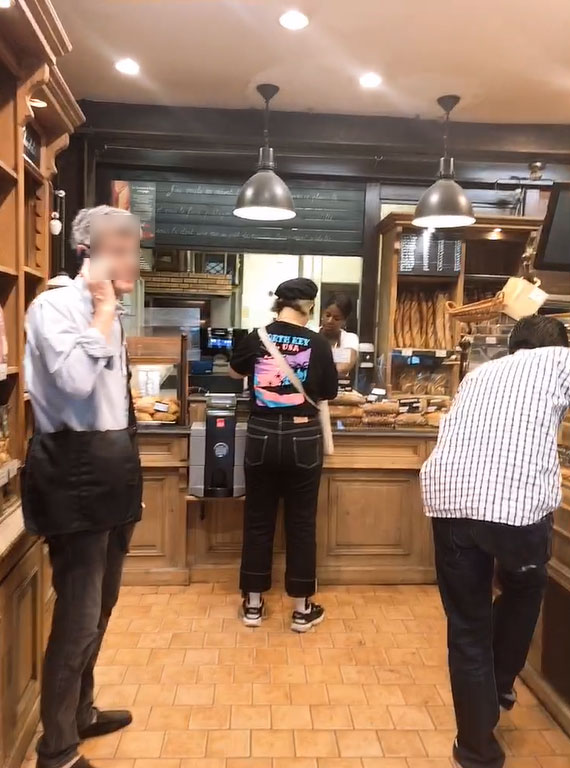 The shop is small and cosy, with bread and cakes lined up in a small space.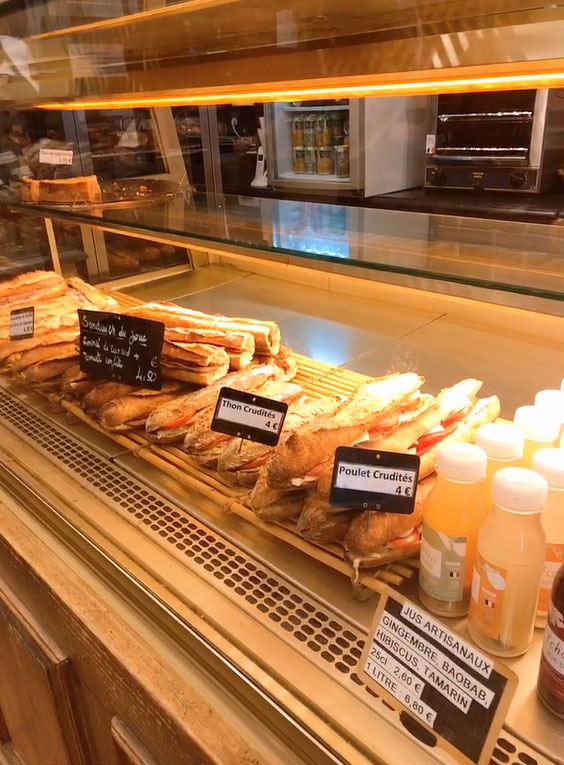 The showcase is lined with baguette sandwiches.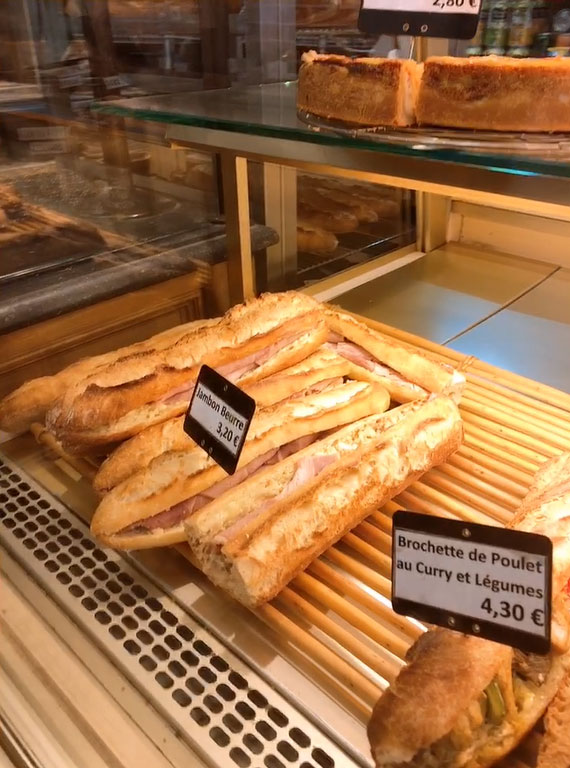 The classic ham and cheese sandwich is sensibly priced at EUR 3.2.
(Prices have probably now changed.)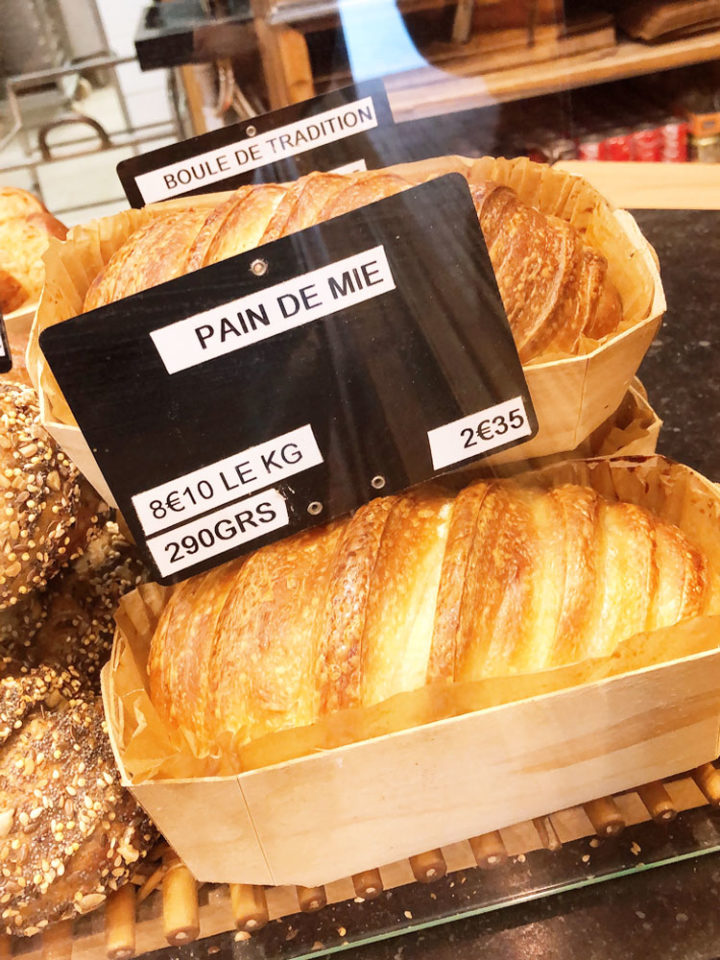 Pain de mie is EUR 2.35.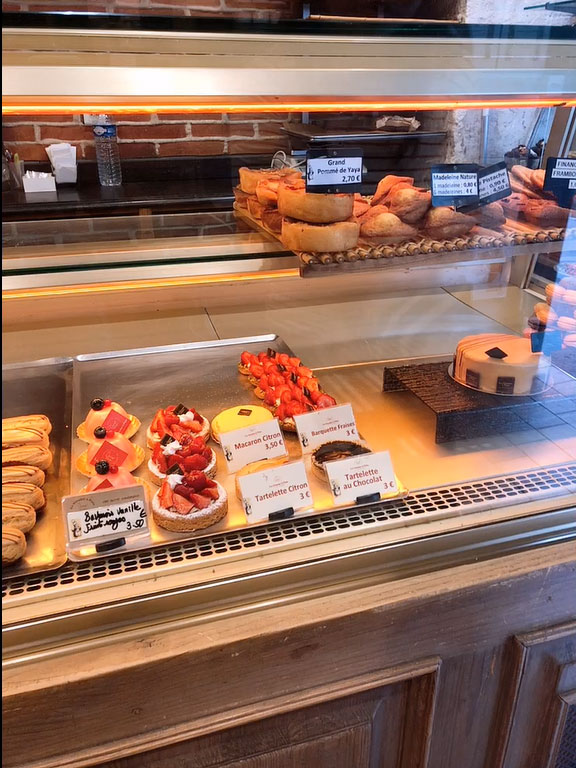 The variety of cakes is small.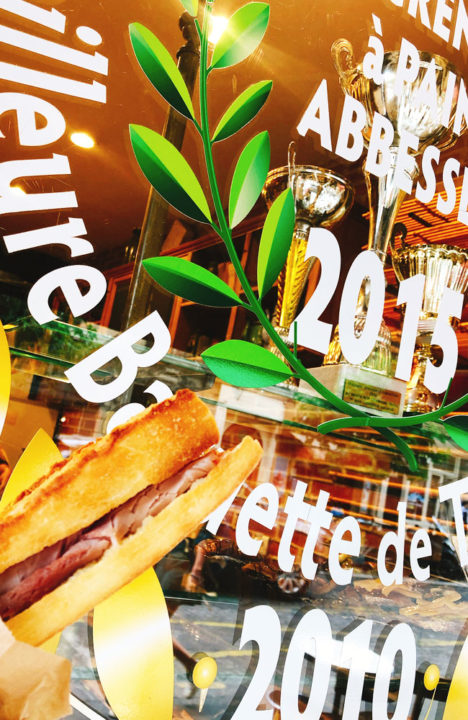 This is the baguette sandwich purchased.
It also contains a good amount of ham.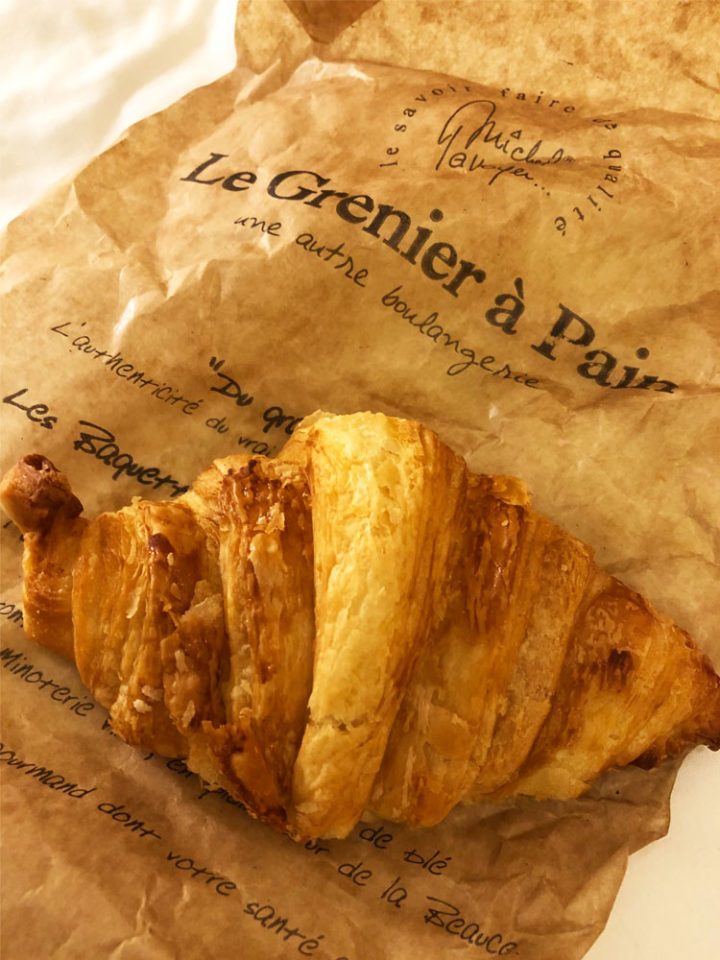 And croissants are also purchased.
Summary
The overall rating is as follows on a 5-point list.
Le Grenier à Pain ABBESSES
Taste:★★★☆☆
Exterior: ★★☆☆☆
Interior: ★★☆☆☆
Price:★★★★☆
Store clerk : ★★★☆☆
Ease of purchase: ★★★★☆
Location: ★★★☆☆
In terms of taste, the baguette sandwiches were ordinary.
As the winner of the baguette competition, I had high expectations, but as far as the sandwiches were concerned, I didn't find them particularly tasty.
Next time I would like to buy a regular baguette.
It is also very normal with regard to croissants.
Exterior is not very good.
It is not dirty, but it does not feel clean.
(There are differences in how people feel).
The interior is not bad, but a little cluttered.
Prices are somewhat reasonable.
Clerks are also normal.
Ease of purchase is not a particular problem as the shops are small and accounting is mechanical.
The location is by Montmartre Hill, so it is a good place to stop after a visit to the Sacré Coeur Abbey.
Overall, the results were a little disappointing.
This may be because the shop has twice won the baguette competition, so expectations may have been too high.
(Or perhaps the chef has changed.)
Le Grenier à Pain has many shops in Paris, so next time I will visit a different one.
Thank you again for reading to the end of this issue.
The latest bakery rankings in Paris are available.
What is the rank of the bakery I introduced here?
Please check it out as well.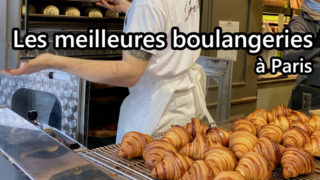 2022 Best Paris Bakery Ranking You'll definitely want to go
OneofthejoysofvisitingParisisvisitingbakeries.Overtheyears,Ihavevisitedmanydifferentbakeries,butwhenIvisitsomanybakeries...