Place des Vosges is a place of relaxation in the Marais district of Paris.
The small square, which tells the history and tradition, is surrounded by historical structures and grabs the hearts of visitors in an instant.
The building surrounding the square is open to fashionable cafes and art galleries.
Place des Vosges has a unique atmosphere that is not found anywhere else.
Then, I will introduce it immediately.
Place des Vosges
Practical information
Place des Vosges
Address:Place des Vosges, 75004 Paris, France
Opening hours: 24 hours
Closed: No
Nearest station: Chemin-VertLine 8 / Saint-Paul Line 1
History and characteristics of Place des Vosges
History
Created in 1612 by Henri IV, it is a historic square in Paris.
It is also the oldest square made of squares.
Surrounded by buildings made of red brick, the scenery is not flashy but has an atmosphere where you can feel the history.
Originally known as Place Royale until around 1800, it was changed by the Revolution to what is now Place des Vosges.
Before the Revolution, many nobles lived there, but after the revolution, the nobles moved to Faubourg Saint-Germany.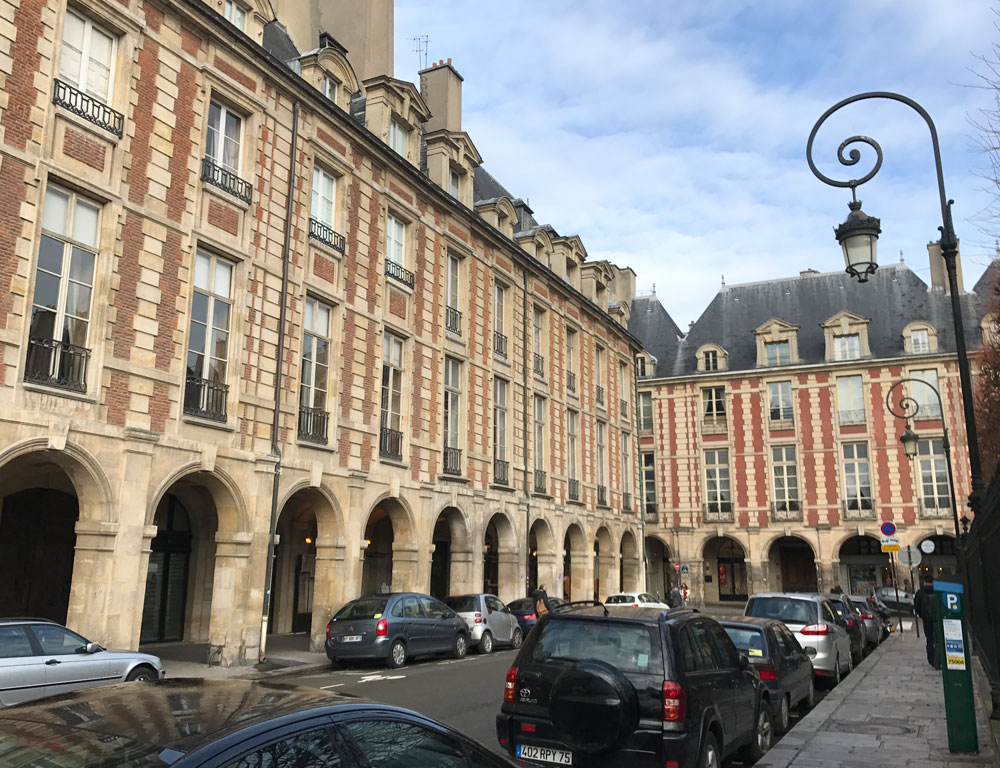 After that, many politicians, aristocrats and artists came to live.
The most famous of theseis Victor Hugo.
The house where Victor Hugo lived is now open to the public.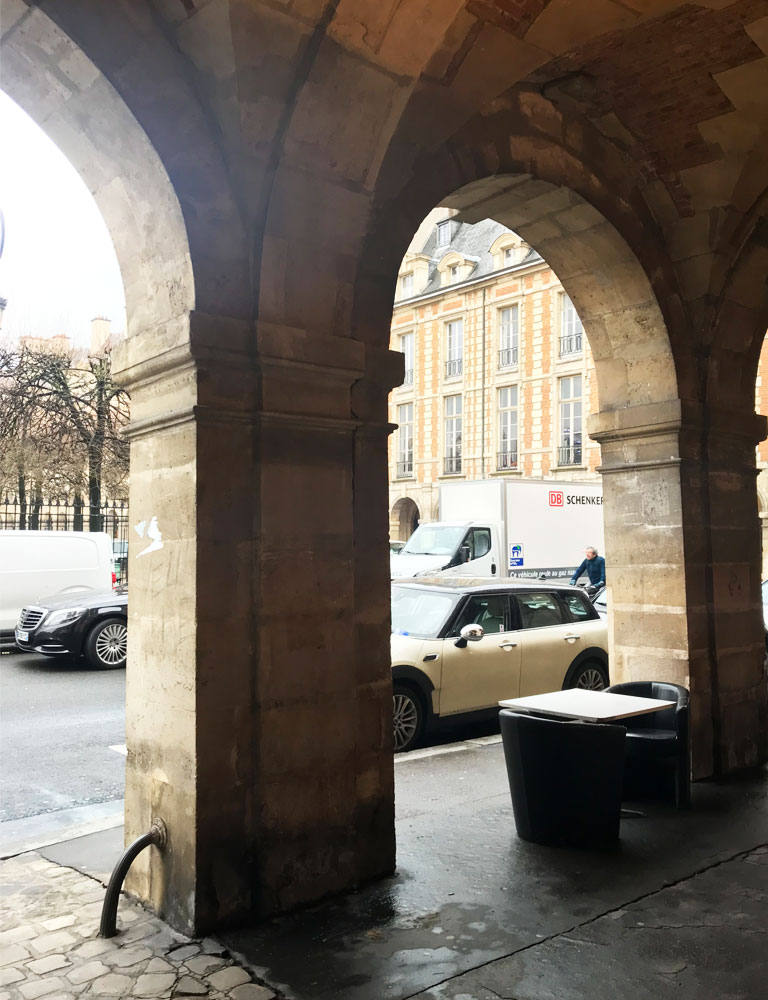 Features
The arches surrounding the building also have a very nice atmosphere, and now various shops and art galleries are open.
The Place des Vosges, which you can see from the arches, also has an atmosphere that it's hard to describe.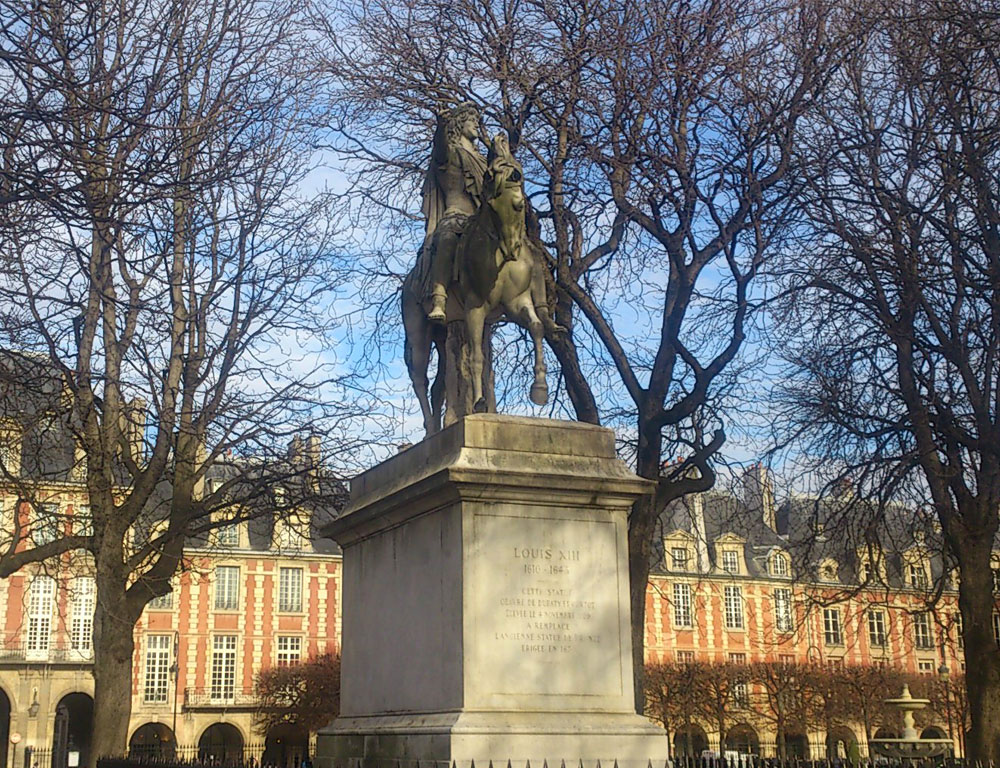 A bronze statue of Louis XI3 stands in the center of the square.
What stands today was rebuilt in 1818.
Recommended places to visit in Place des Vosges
There are many shops in the arcades of Place des Vosges.
In addition to cafes and restaurants, there are galleries and merchandise stores.
This time, I will introduce the most recommended shops among them.
Carette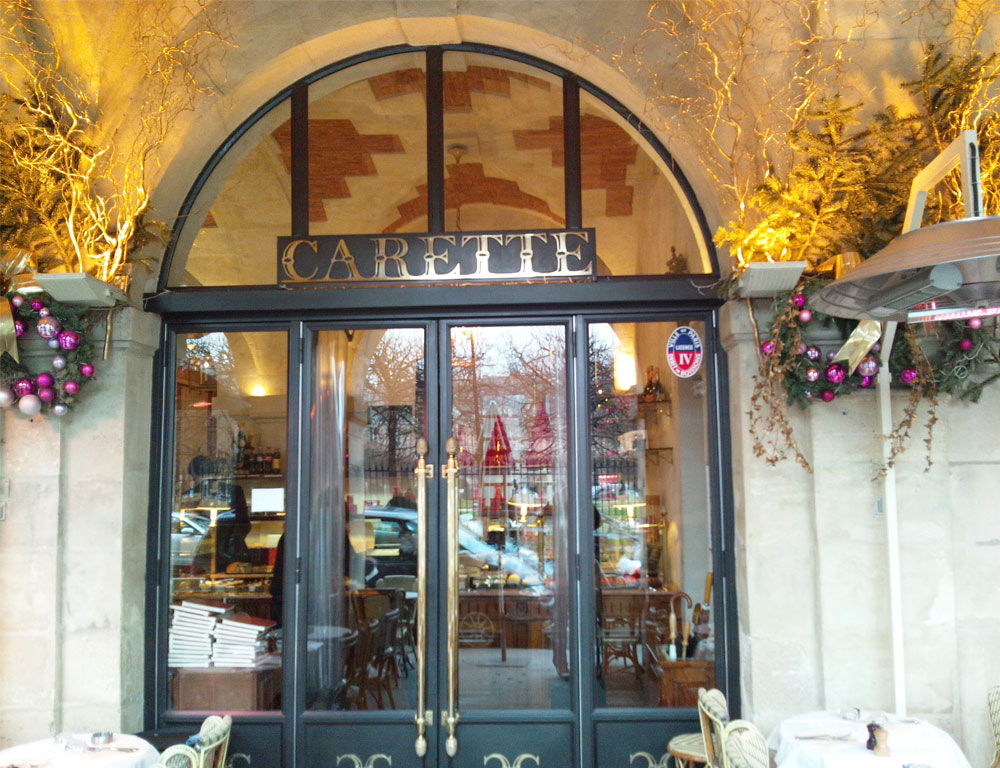 Practical information
Carette
Address:25 Place des Vosges 75003 Paris
Open: 7:00-23:30
Nearest station: Chemin-Vert Line 8 / Saint-Paul Line 1
History and Features of Carette
Founded in 1927.
It is a long-established café with 3 stores in Paris.
The head office is located in Trocadéro, and this Voges store will be the second store.
You can enjoy lunch and cafés gracefully while looking at the Eiffel Tower, but you can feel the history at the Vosges store, so I would like you to visit both shops.
Of course, it is a café where you can eat, but sweets are recommended anyway.
Award-winning eclairs and macaroons are simple but easy to eat as many times as you like.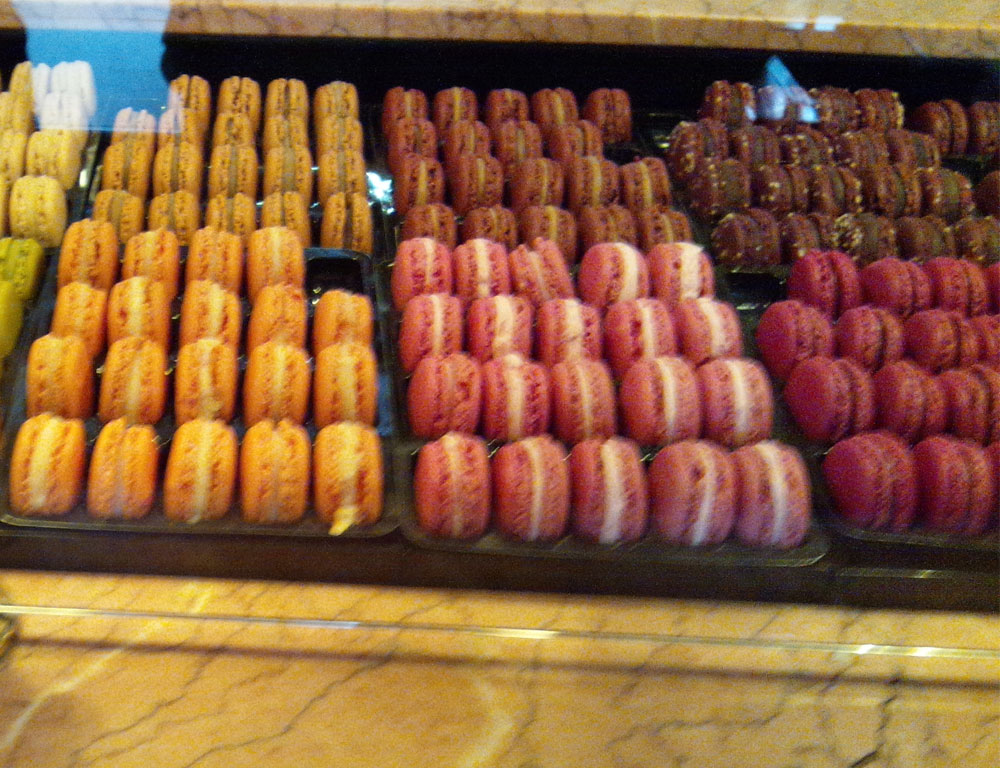 I personally recommend macaroons.
It is so delicious that you don't have to buy it at a high-end sweets store.
It looks like a macaroon that doesn't make much difference no matter where you buy it, but the taste is quite different at each shop.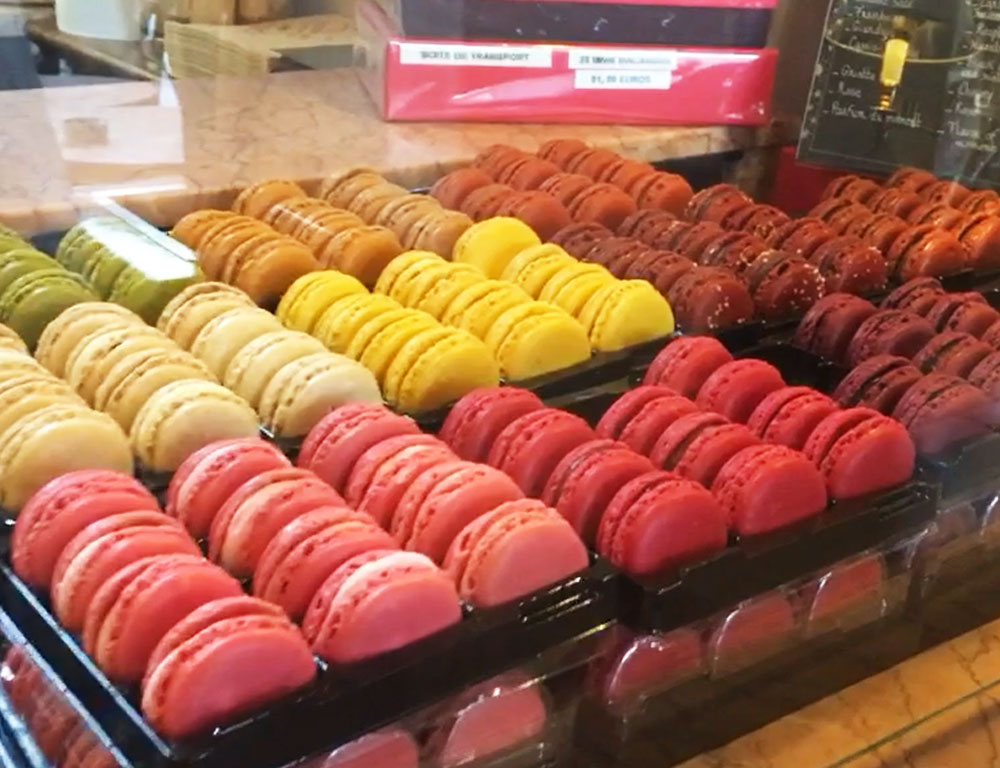 It is possible to purchase macaroons of various flavors depending on the season.
There are many things that you do not understand even if you hear a detailed explanation, so it is OK to choose by the look.
Flamboise is delicious when you eat it at any time.
I ate and compared macaroons from various shops, but it is definitely the best 10.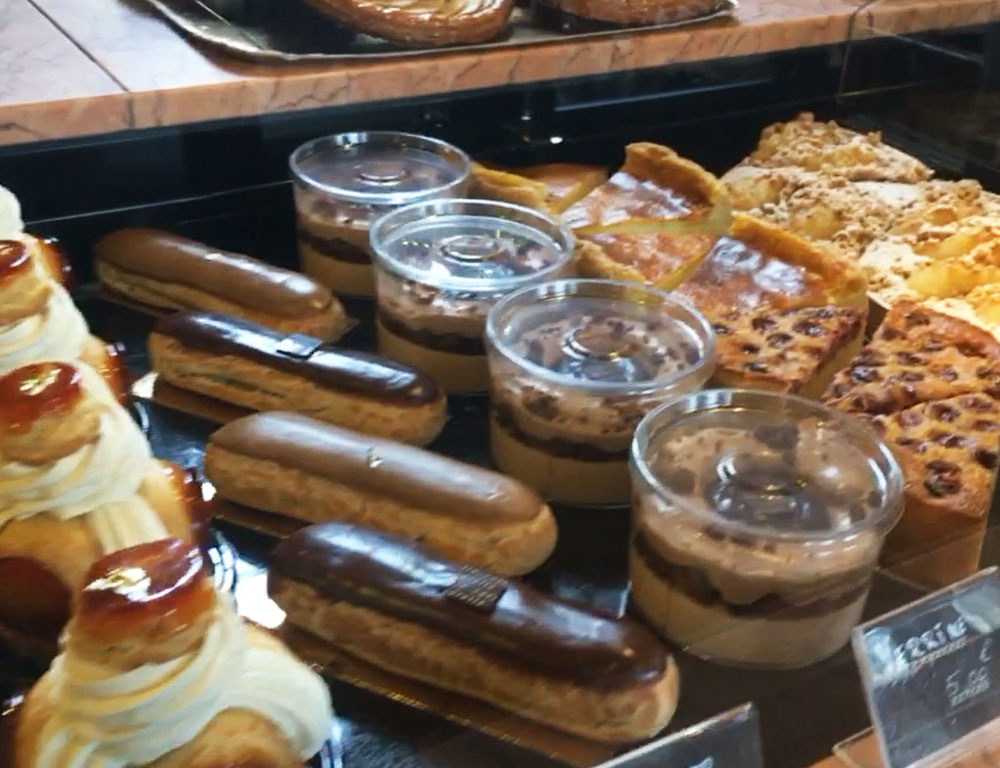 Eclair is also recommended.
Not only Carette, but also the eclairs in Paris are very delicious.
Each shop has its own personality, so it's fun to eat and compare.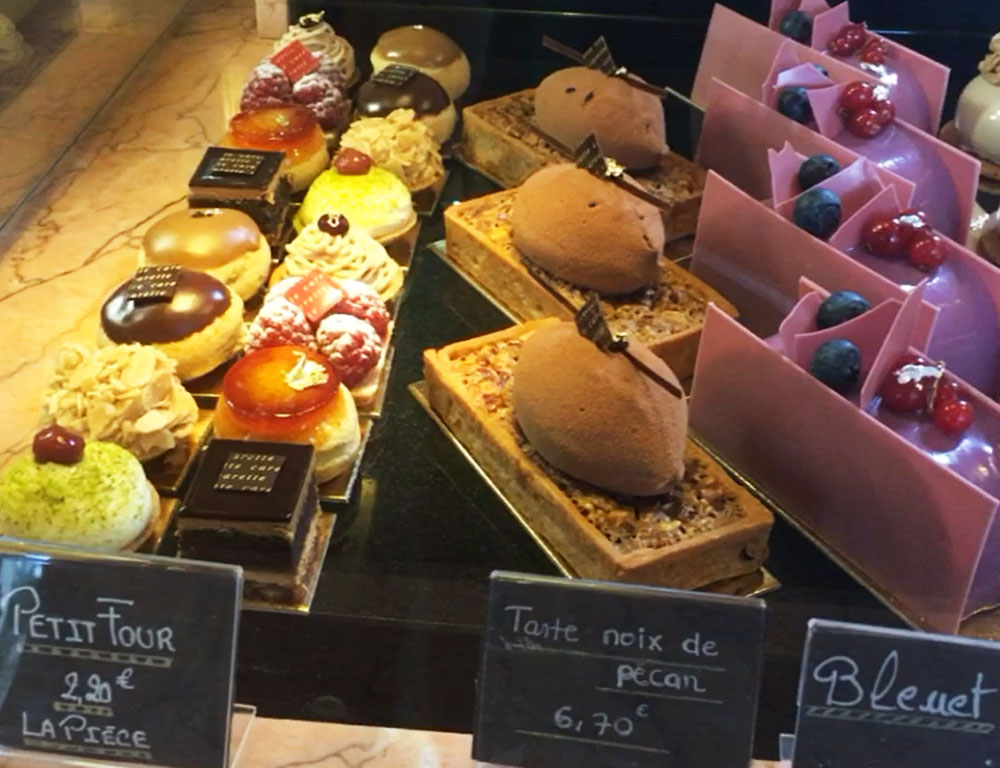 Other cakes are also delicious.
It is stylish and fun to try various small cakes.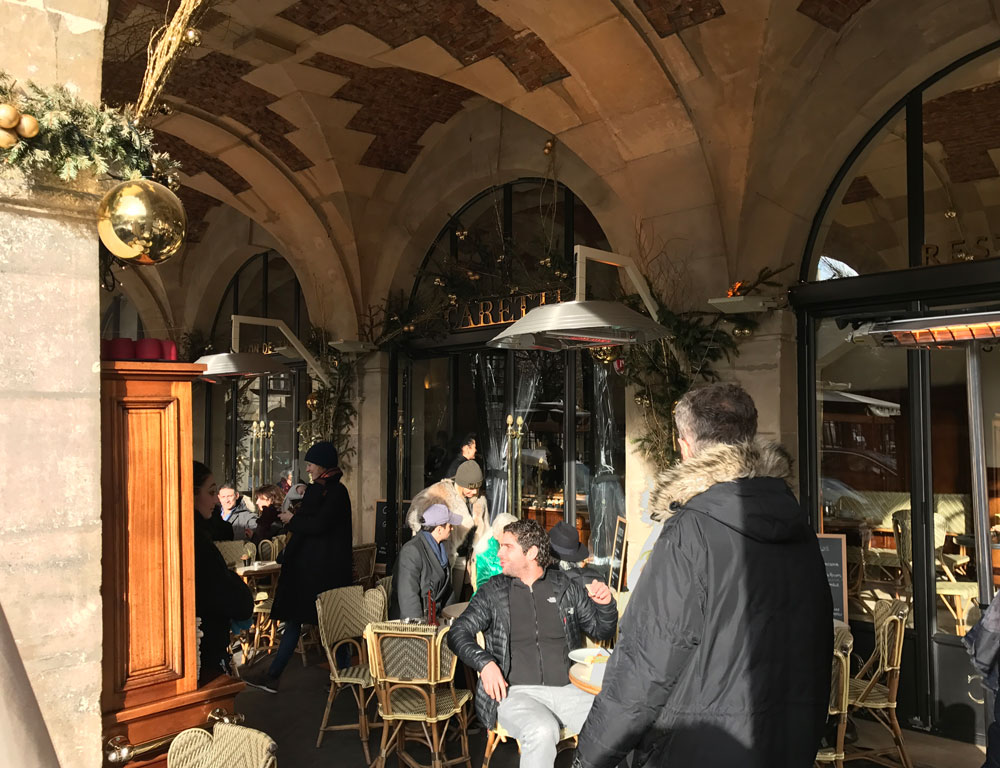 A café and lunch are also recommended under the arch.
If you ask Garçons to place an order, the mood is Parisian, Parisienne.
There is an arch, so there is no problem even if the weather is a little bad.
There is also a stove during the winter, so you can rest assured even on cold days.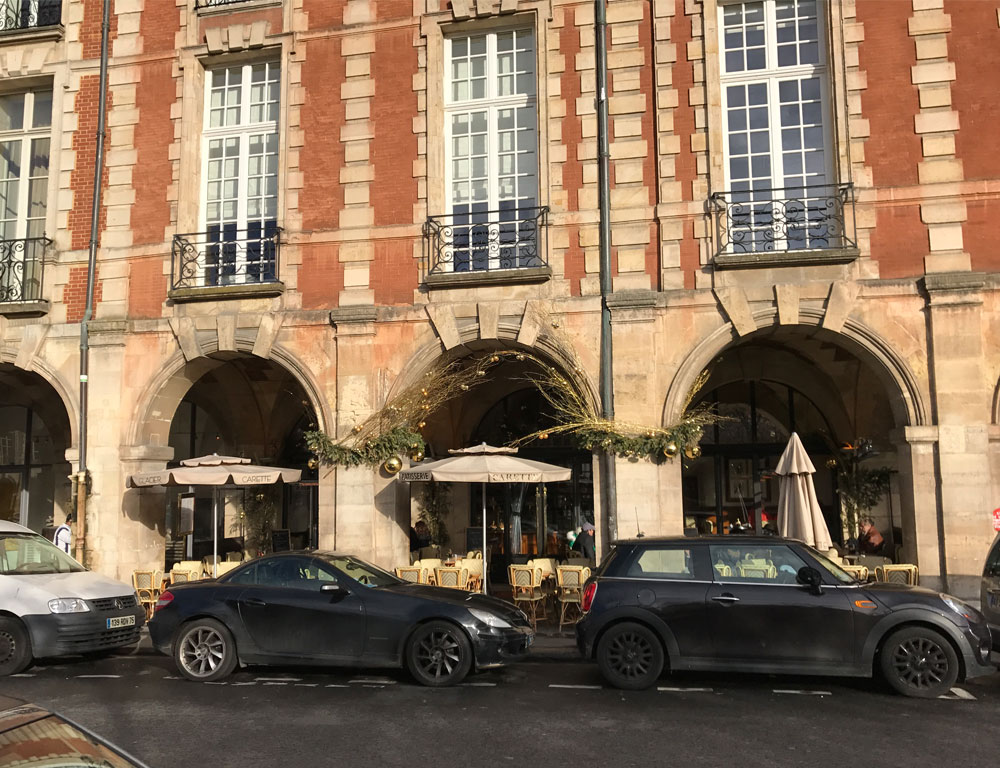 The appearance is also very nice.
It is a scenery unique to Paris.
DAMMAN Frères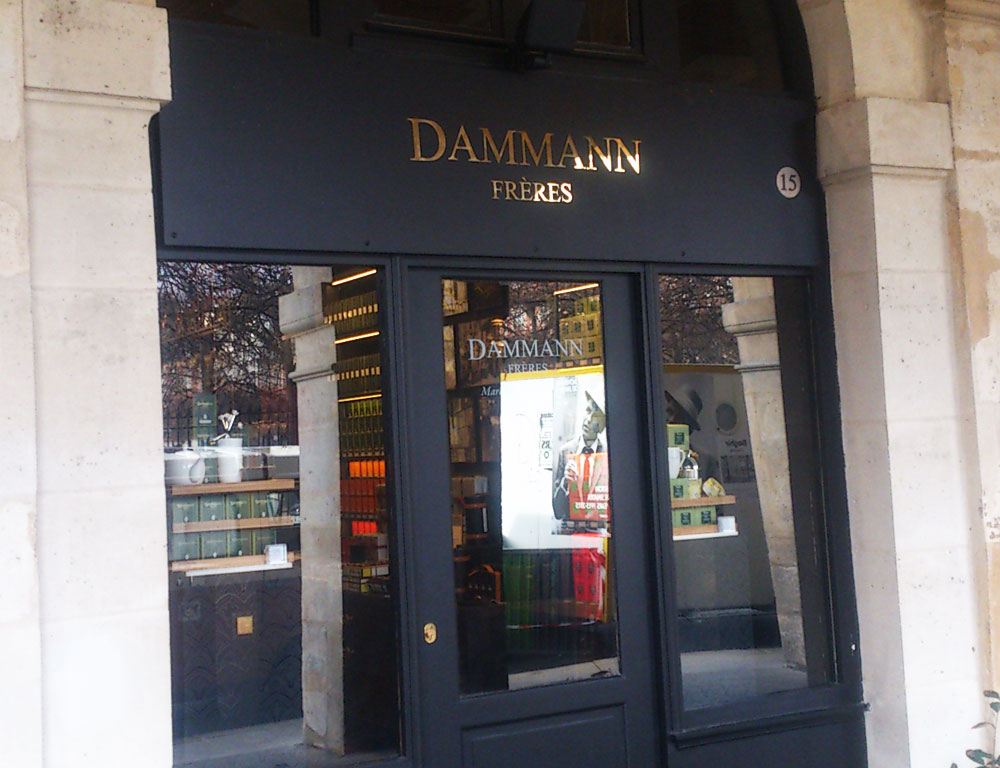 Practical information
DAMMAN Frères
Address:15 Place des Vosges, 75004 Paris, France
Open: 11:00-19:00
Nearest station: Chemin-Vert Line 8 Saint-Paul Line 1
History and Features of DAMMAN Frères
Since being granted exclusive sales rights for black tea in France by Louis XIV in 1692, it continues to operate as a brand loved all over the world to this day.
In addition to having 6 directly managed stores in Paris, it is also sold at Galeries Lafayette and Bon Marché.
All the stores are sophisticated and fashionable, but the Vosges store is still the oldest and most stylish.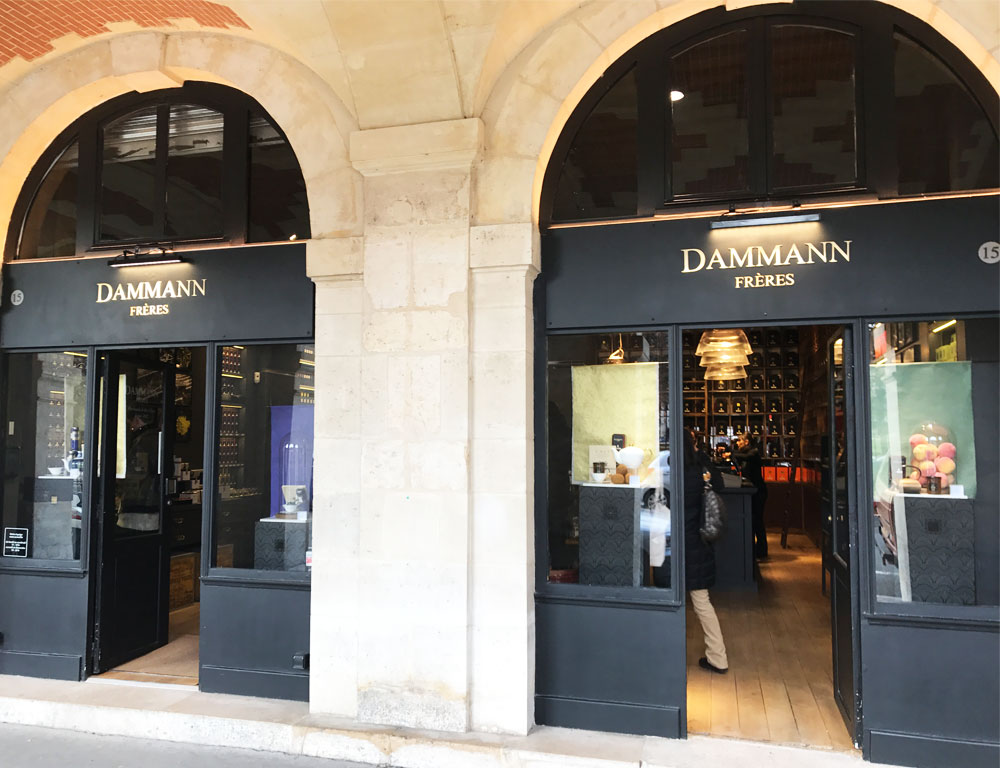 The appearance of the shop blends well with the surroundings, and if you don't look carefully, you'll almost pass by.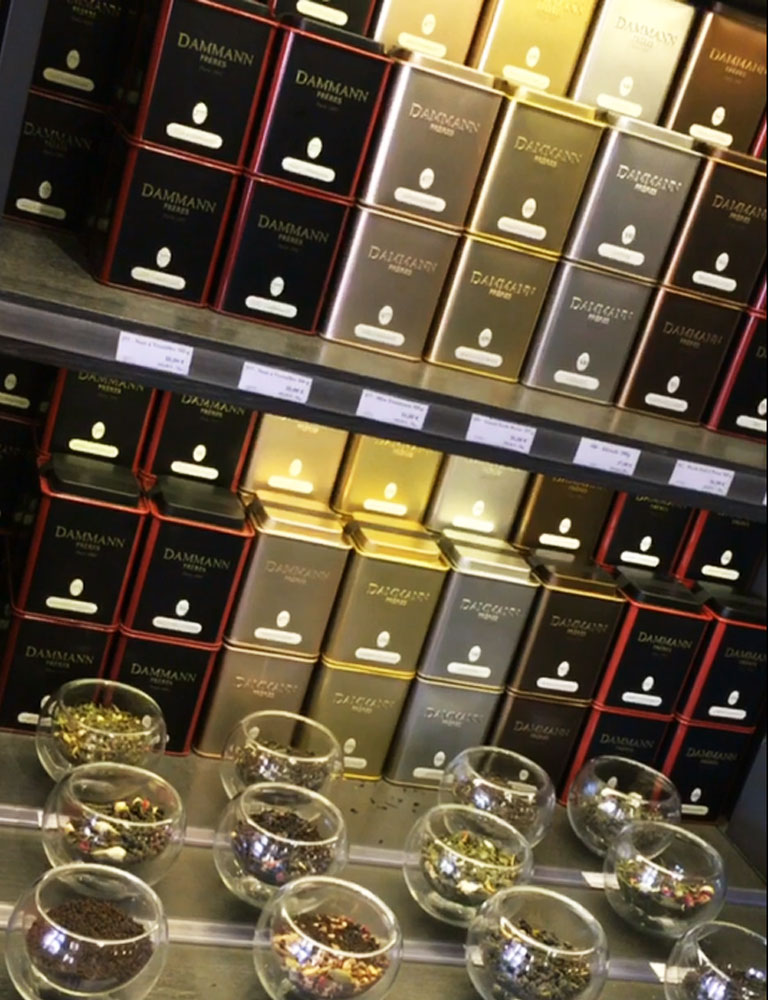 You can also smell each flavor of tea.
It is said that there are hundreds of kinds of tea, so if you choose it, it will be difficult to select.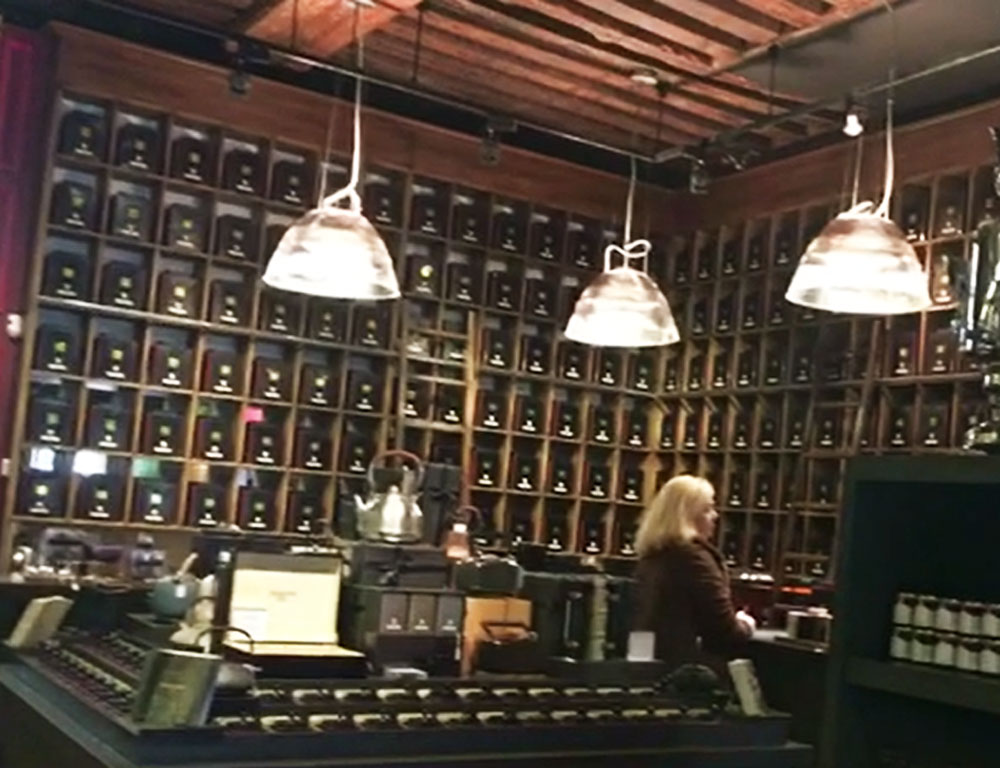 The best part of the Vosges store is that you can buy your favorite tea from among the cans of tea behind it.
It is quite difficult to convey your favorite taste, so it is a good idea to order a basic one at first.
You can also find your favorite taste at the following sites.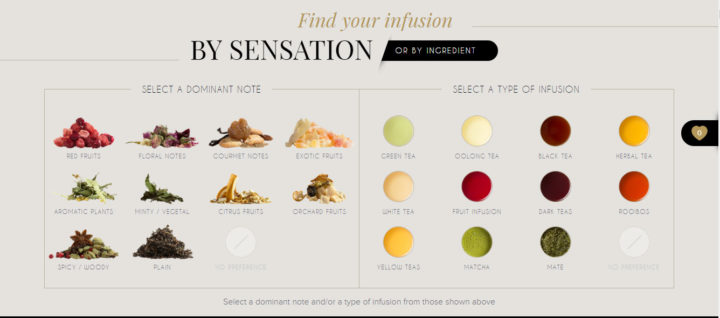 Various brands sell black tea in France, but I think the most delicious one is Dammann Frères.
By all means, please stop by when you come to Place des Vosges.
Summary
How was it?
Place des Vosges itself is a very small space, but there are plenty of things to see and do, such as historical buildings, many shops, and the Victor Hugo Memorial Hall.
In addition, the beauty of the buildings seen from the park should be unique in Paris, where historic buildings are lined up.
When the weather is nice, you can enjoy lunch in the park.
Thank you for reading to the end this time.