There are many museums in Paris, and I would recommend the Musée Picasso.
Among the museums in the world, it is the museum where Picasso's works are exhibited most.
This time, we will introduce in detail how to get to the Picasso Museum, business hours, closed days, etc.
Musée National Picasso
Practical information
Musée National Picasso
Address:5 Rue de Thorigny, 75003 Paris, France
Opening hours: Tuesday to Friday 10:30 am – 6 pm Saturdays and Sundays 9:30 am – 6 pm
 Opening hours may change depending on the season.
 Admission until 5:15.
Closed: Mondays 12/25, 1/1, 5/1
Nearest stations: Saint-Paul Line 1, Saint-Sébastien-Freissart / Chemin Vert Line 8
Rates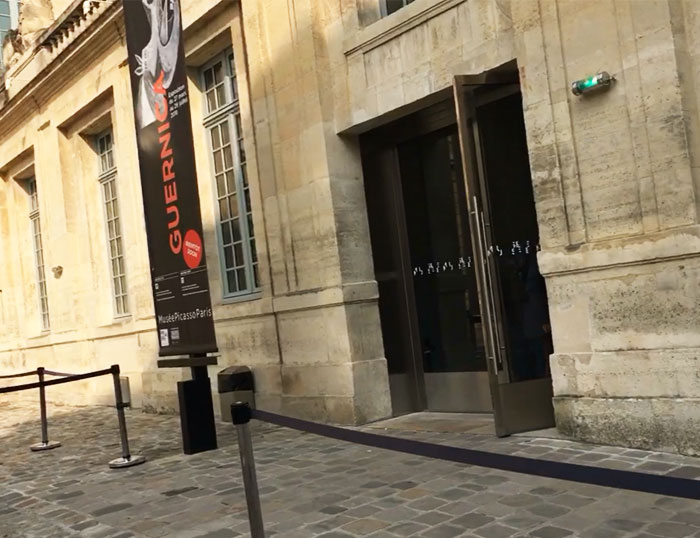 Regular price: 14 €
Reduced price: 11€ (the applicable rate depends on the exhibitions spaces opened)
Free: Under 18 years old
Reservation fee: 1€. Reservations are not available to those that already qualify for free entry nor on days when entry is free to all visitors.
AUDIOGUIDE 
Regular price: 5 €
Reduced price: 4 €
THE SALES COUNTER (Museum Shop)
There is a boutique on the right side of the entrance.
It is mainly sold for products related to Picasso, such as postcards and books.
The items are limited.
Boutique Musée Picasso
Boutique Musée Picasso
Address:4 Rue de Thorigny, 75003 Paris, France
Opening hours: According to Picasso Museum
If you are not satisfied with the shops in the museum, there is a full-scale shop opposite the entrance of the Picasso Museum.
This shop sells various Picasso related products, so it is recommended that you stop by on your way home.
How long will it take
Each floor is not very large, but due to the height of the building, it requires unexpected time.
Also, depending on the day and time of visit, it may be crowded, so I think it will take about an hour and a half to two hours.
Personally, I'm not very familiar with Picasso, but it took about an hour and a half.
If you are a Picasso fan or have lunch at a cafe, it may be a good idea to make a schedule for about two and a half hours.
It is possible to go around in an hour if you go around in a hurry.
History and Features of the Picasso Museum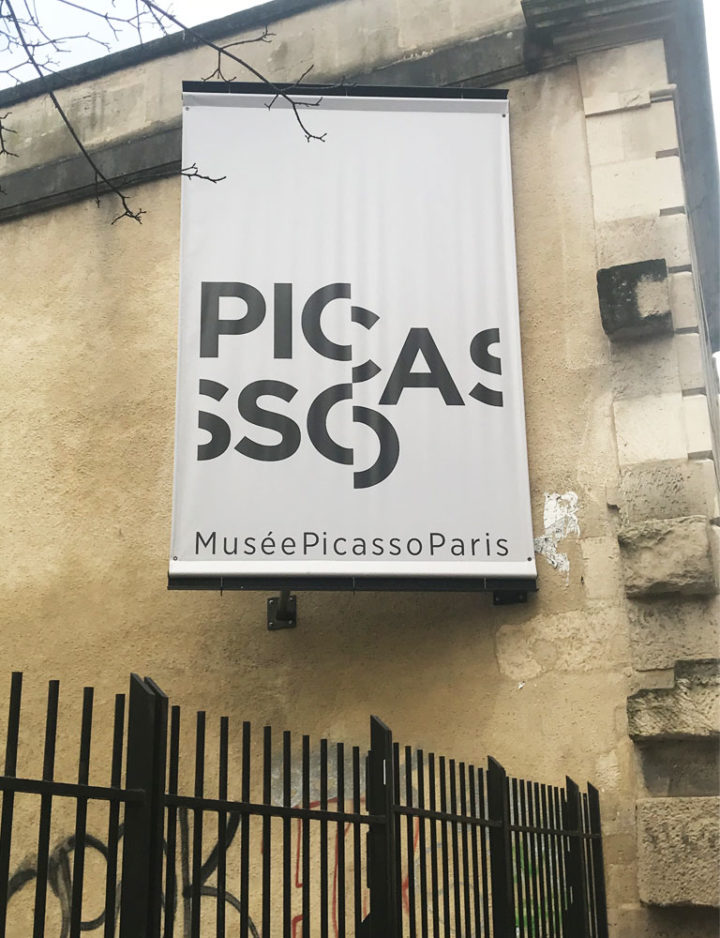 History
In 1974 it was decided to turn Hôtel Salé into the Picasso Museum.
Renovated by architect Roland Simounet from 1979 to 1985.
Opened in October 1985.
You can find out more here.
Source: Musée National Picasso-Paris
Features
The building has a structure from the 1st basement floor to the 3rd floor above ground.
Each floor is separated into small rooms, and works are displayed by theme and era.
On the top floor, not only Picasso's works, but also Cézanne and Renoir, which Picasso himself had collected, are on display.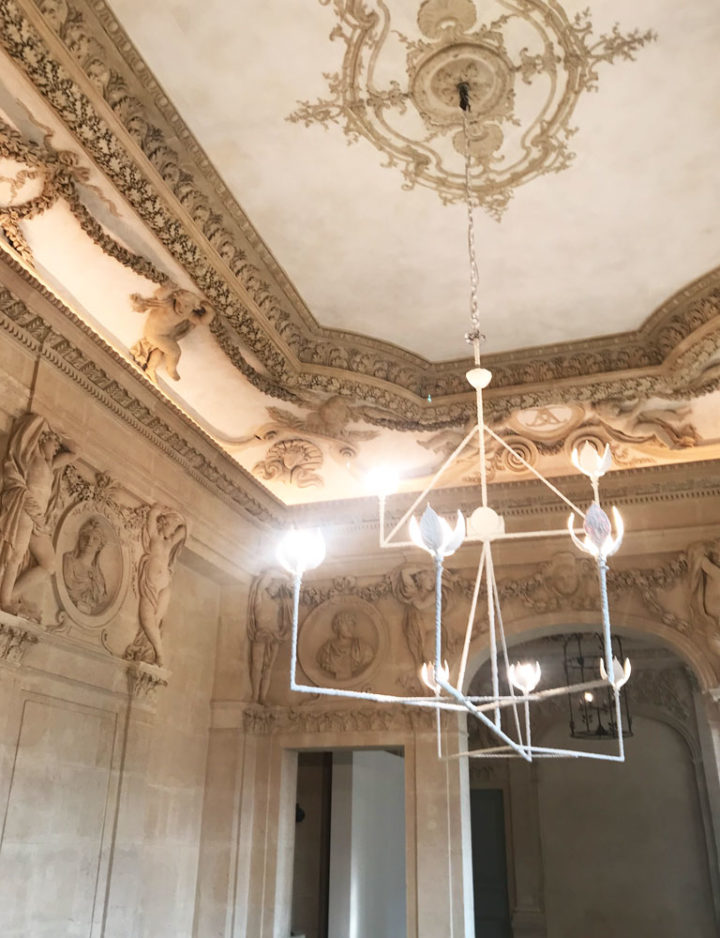 The interior of the building is also very worth watching.
I went up the stairs immediately after entering the museum, and the ceiling is so wonderful.
If you walk all the way to the top, you will feel like walking a considerable distance, so please go out in an easy-to-walk style.
Musée Picasso Recommended Works
Basically, all the works on display are recommended, but among them, we will introduce the works recommended by this site.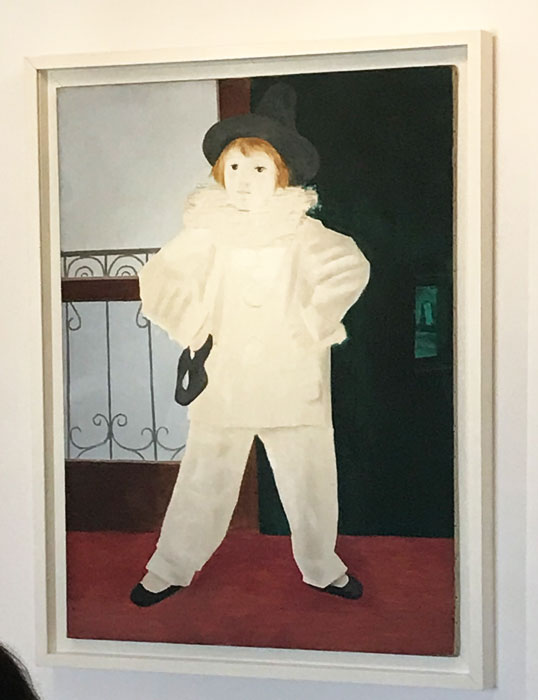 Paul en pierrot
Probably a work that everyone has seen at least once in the past.
It was painted by Paul when he was four years old.
At the same time, Picasso painted another Paul's painting, but since then Paul's painting has not been painted.
It's not a so-called Picasso's abstract painting, but I'm impressed by its stunning depiction.
I have often come across scenes where the general public is studying painting by drawing copies of this paintings.
I watched it while thinking that it was a painting that had reference parts such as the facial expressions and appearance of children.
(Everyone who drew was surprisingly good.)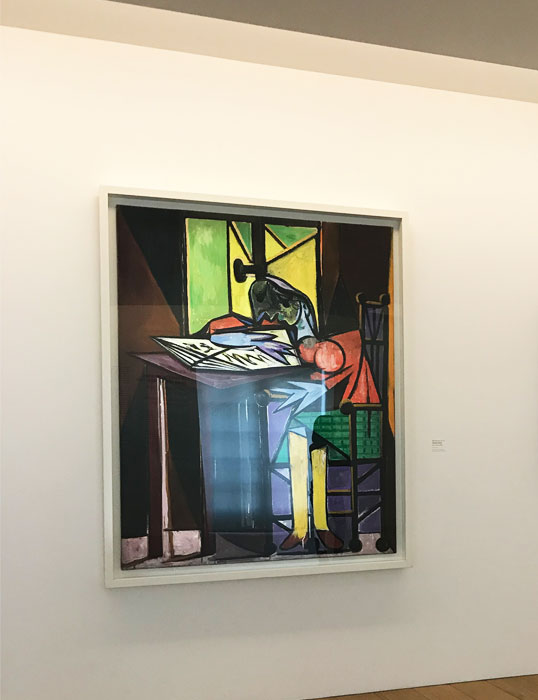 Woman Reading
This painting in 1935, is a representative painting of Surrealism.
Even if you are not good at Surrealism, you can fully enjoy the works of this time.
The colors and composition represent Picasso's unique view of the world, so when you watch it, you get a strange feeling.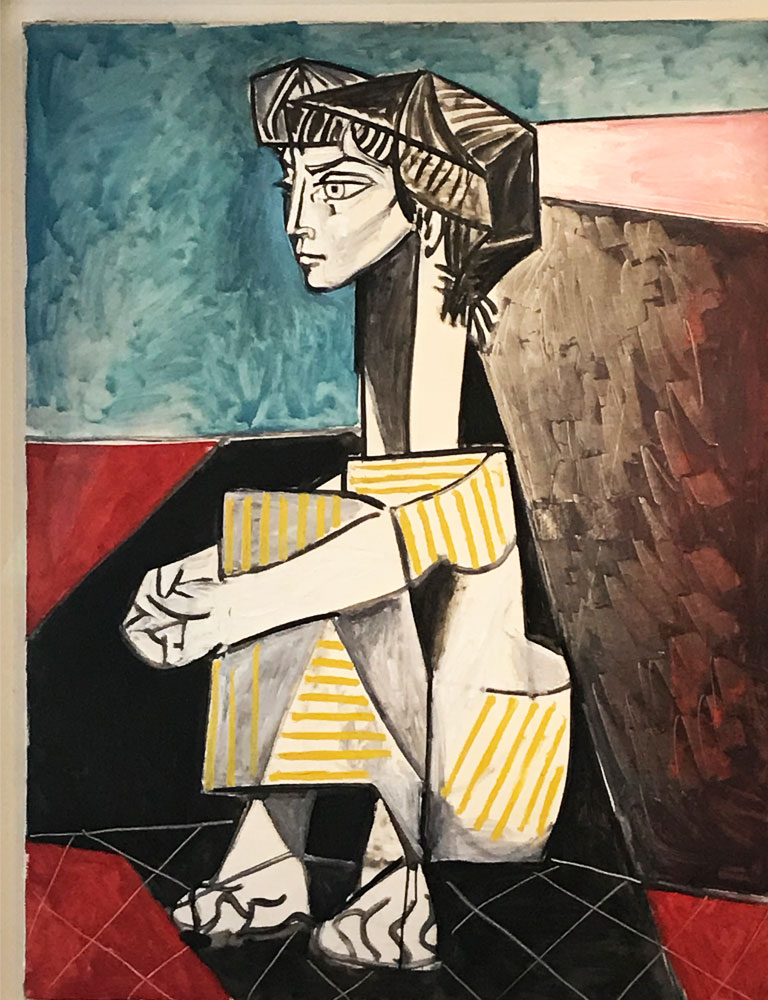 Jacqueline Kneeling (1954)
Famous among Picasso's works, it depicts Picasso's last lady, Jacqueline.
This work, which features a chiseled face and a long neck, allows you to feel the power of Jacqueline looking into the distance.
In addition, the color of the background wall and the strength of the straight line of the leaning part make the work itself very powerful.
Every work has energy, so I feel overwhelmed.
Summary
The Picasso Museum is located in the Marais district, which is also the trendy place of Paris, so if you are going to the Marais district, it is a must-stop spot.
In addition to art appreciation, there is also a café, so why not use it as a place for lunch or a break?
Please try to find your favorite work by all means.
Thank you for reading to the end this time.