Sébastien Gaudard is located in the 9th arrondissement, a hot spot for delicious bakeries.
The trendy exterior and delicious bread attracts many tourists as well as locals.
This street is a busy area with many stores, including a bakery.
The atmosphere of the city is also reminiscent of old Paris, so if you have time, this is a place you should definitely visit.
Sébastien Gaudard
Practical information
Sébastien Gaudard
address:22 Rue des Martyrs, 75009 Paris, France
Open: Monday-Friday 10:00~20:00 Saturday 09:00~20:00 Sunday 09:00~19:00
Closed: None
Nearest station: Notre-Dame-de-Lorette Line 12 Saint-Georges Line 12
History and Features of Sébastien Gaudard
History
He started working at Pâtisserie Vergne.
At the age of 22, he worked in Matignon as a pastry chef for Prime Minister Pierre Bérégovoy and then for Edouard Balladur.
This experience led him to Fauchon, where he worked as a chef under Pierre Hermé and then spent five years as chief chef.
Supervised Délicabar at Bon Marché.
November 2011: Opened his eponymous bakery, Sébastien Gaudard, in Martyrs.
Features
The characteristics of Sébastien Gaudard are essentially simple.
Traditional products are recreated into modern tastes without any oddities.
As a result, all of our products are simple in appearance, but very tasty.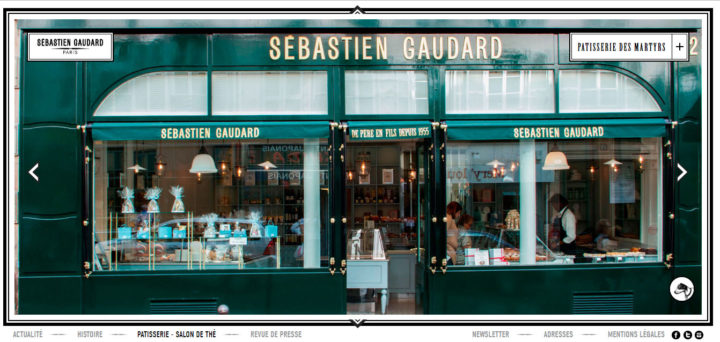 First of all, the exterior of the bakery gives you an idea of what to expect.
It can look retro or it can look modern and pop.
The exterior of the bakery with its green color scheme is also wonderful.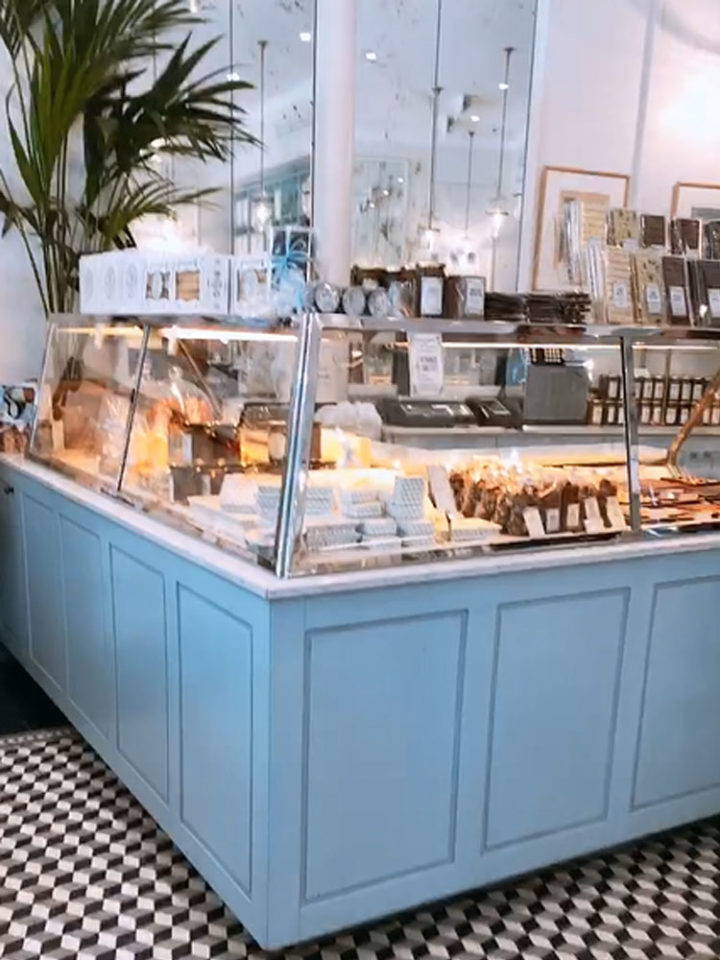 The interior of the store is white, giving it a luxurious and clean feel.
The products are displayed in a very easy to read format.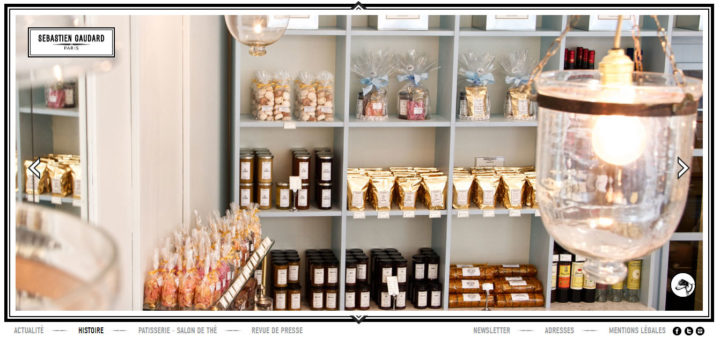 The shelves of baked goods are also very neatly displayed.
Each product seems to be very easy to see.
Review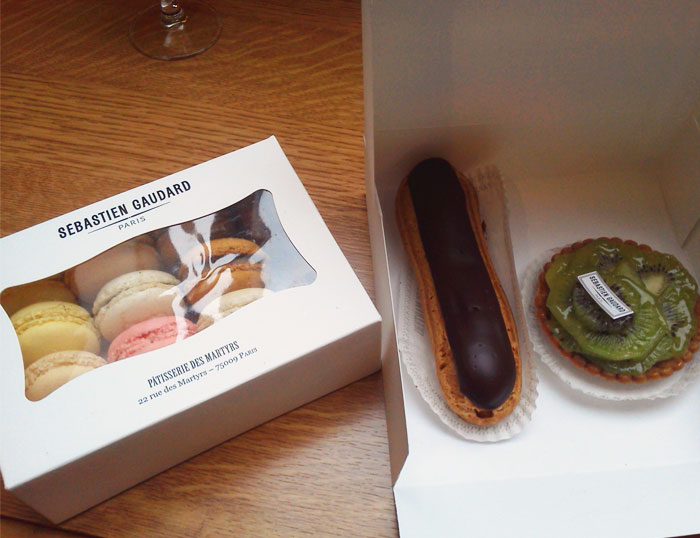 Éclairs, kiwi tarts, and macarons.
In fact, it was this eclair that got me hooked on visiting bakeries and sweets in Paris.
I was really surprised the moment I ate it.
The macaroons were also a complete surprise to me, as they were completely different from anything I had eaten before.
It was a long time ago, but even though I had been to Paris many times before, I had never been interested in sweets.
However, I heard that there was a good bakery, so I just dropped by here, Sébastien Gaudard.
Since then, every year I try to go to any bakery or cake shop in Paris whenever I hear about a good one.
In addition to sweets, Sébastien Gaudard's breads are also very good, having been voted the number one croissant in Paris by Figaro magazine.
At the time, it was so popular that the croissants were sold out when I visited the store for the first time because it had become a hot topic in magazines.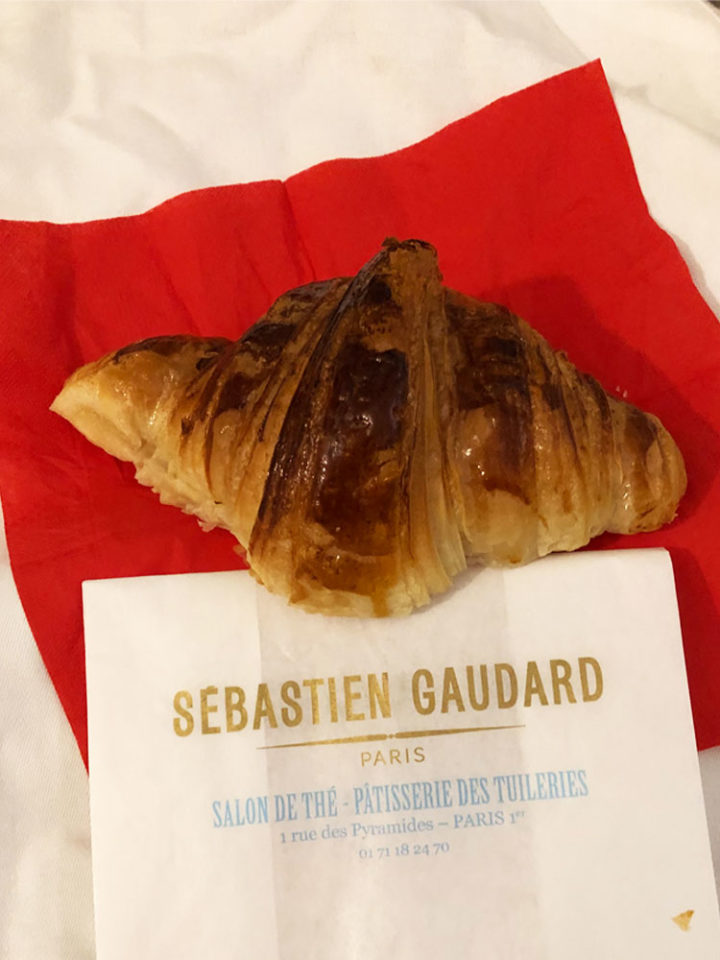 This is the croissant I bought a few years later when I was there in 2019.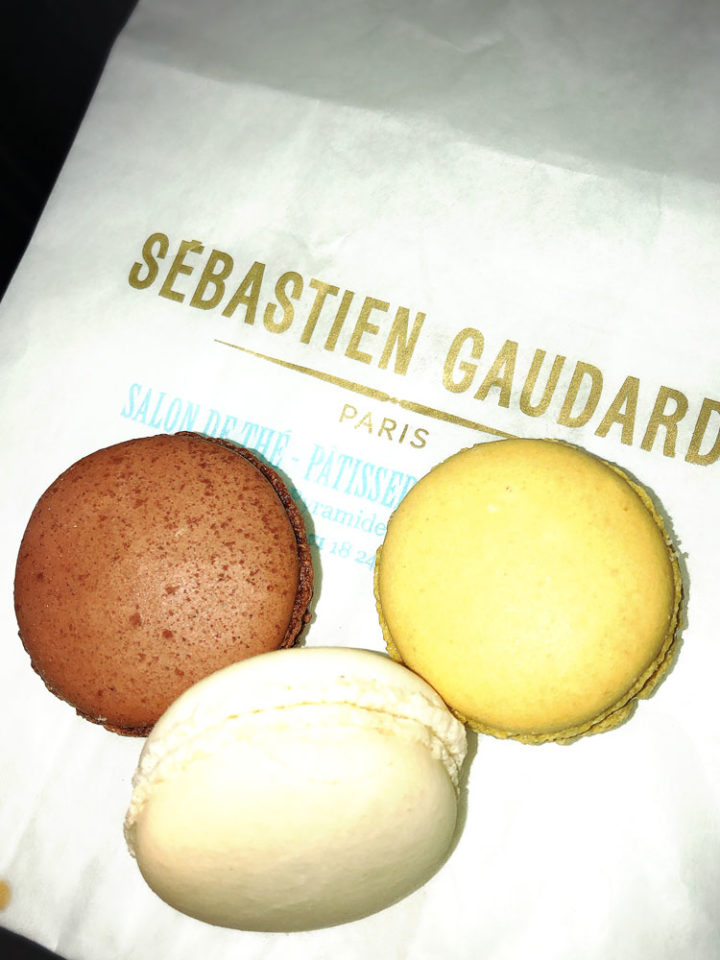 The macarons are as delicious as ever.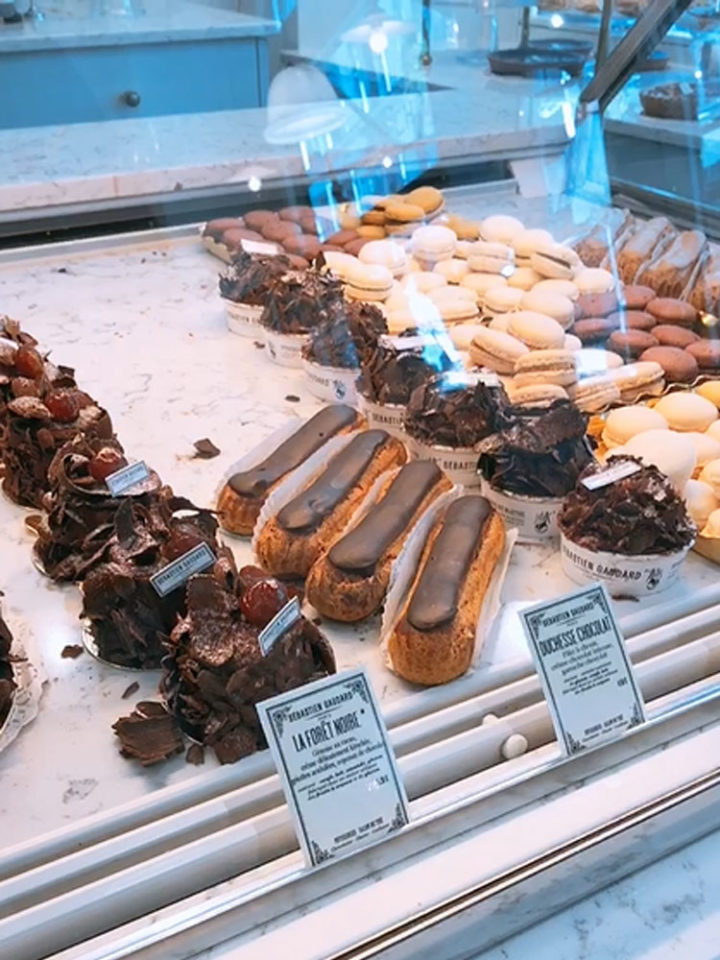 The éclairs and desserts are as delicious as ever.
The tags on the products also have a retro feel and are very stylish.
The desserts are often quite scarce depending on the time of day you visit, so if you are visiting for the first time, try to arrive early.
Summary 
How was it?
The overall rating is as follows on a 5-point list.
Sébastien Gaudard
Taste:★★★★☆
Exterior: ★★★★★
Interior: ★★★★★
Price:★★★★★
Store clerk : ★★★☆☆
Ease of purchase: ★★★★☆
Location: ★★★☆☆
As for the taste, as I remember it at the time, it was unquestionable.
These days, I am not sure if the taste has declined a bit or if the level of other bakeries has risen, but I no longer feel that it is exceptionally delicious like it used to be.
I have no complaints about the exterior or interior, and I give it 5 stars.
I was also very impressed with the cleanliness and ease of viewing products in the interior.
The price is reasonable.
I was not particularly impressed with the clerk, so I give it a normal 3 stars.
As for the ease of purchase, the products were easy to see, but it was very crowded, so I gave it 4 stars.
The location is not far from the center of the city, which is not bad, but there are no particular tourist attractions, so it is not a place to come for regular sightseeing unless you are aiming for Sébastien Gaudard.
Also, you will be entering a slightly unsafe area, so please walk carefully around your personal belongings when visiting.
Anyway, if you like bread and sweets, you should visit this store at least once.
Thank you again for reading to the end of this article.